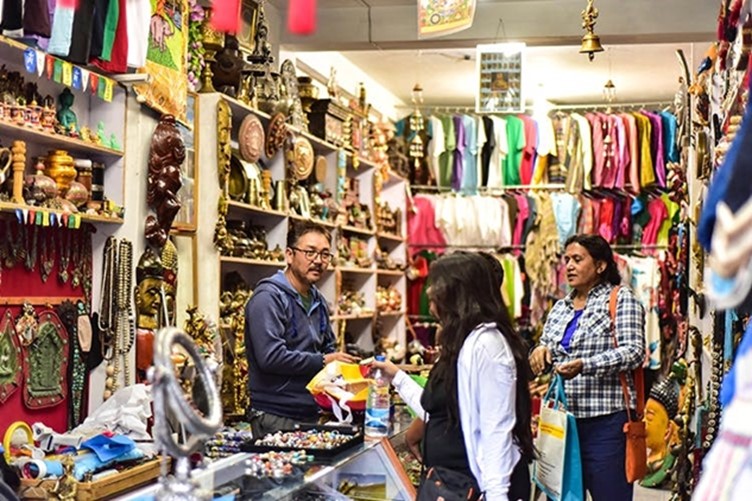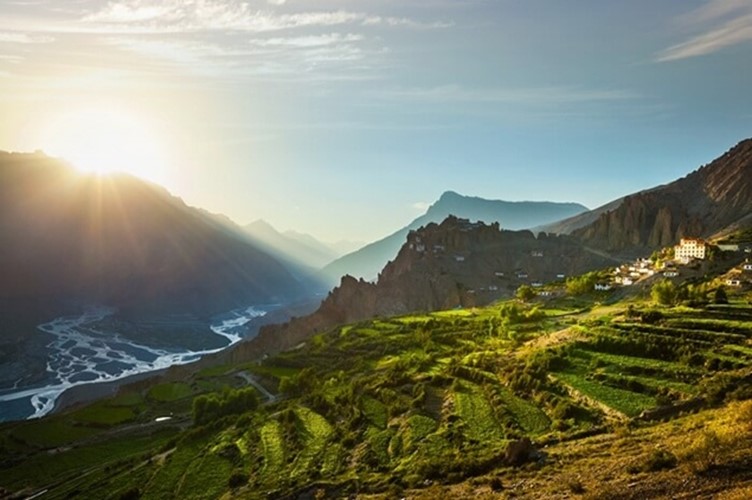 Source: Thrillophilia.com
Spiti Valley is the less visited but a sacred tourist attraction. Spiti is located in the land between Tibet and India and hence the name Spiti which means "The Middle Land". It is the least populated region and is a cold desert mountain valley located in the north-eastern part of Himachal Pradesh. A trip to Spiti Valley is a lifetime memorable experience which the tourist can treasure in their hearts.
Spiti valley is a land of prominent culture and is a very pleasant place.
A trip to Spiti Valley can affect the tourist's life in many ways and it can find peace to the troubled mind and feed the soul.

Best Time to visit Spiti Valley

The best time to visit the Spiti Valley depends on the preference of the tourist and also the route which is taken. Although Spiti Valley and its routes remain accessible throughout the year, it is necessary to understand the nature of the place during different seasons and to decide a perfect time to visit this place to enjoy the trip to the fullest.

Spiti Valley in January, February and March

This is not a really good time to visit the Spiti valley due to the heavy snowfall and half of the road routes being closed, which leaves the tourist with taking a long route to reach the Spiti Valley.
It is also hard to find accommodations during these months and also the water is frozen everywhere, even in the pipes which makes it hard to take a bath or attend nature's call.
If the snow is the main reason for photographers or movie directors to visit the Spiti valley, then they can visit the place between mid- February and March. During this time it snows near Shimla, Narkanda, Kufri, Sarahan, Nako and Kaza. But it is wise to pre-book hotels to stay and decides upon the route to take to reach the place.

Spiti Valley in April and May:

During these months the climate is very cold in Spiti Valley and there is hardly any snow. Few hotels and guest room start to open up and there are not a lot of tourists here. The road conditions are also not at its best and there is no snow or best view of the landscape. It is generally best to avoid planning a trip to Spiti Valley during these months.

S

piti Valley in June till September:


Hotels are fully functional during these months. In early June the road leading to Spiti Valley may still be closed and it takes quite some time for the roads to clear up. The tourists can start the trip from Shimla and end at Manali or vice versa.  In June or in early July, the trip is quite eventless. September is the ideal time to be travelling to Spiti Valley because monsoon would have gone and the valley would be colourful. The Kunzum and Rohtang too remain open during September. There are a lot of cultural festivals like Ladarcha Fair, Pauri Fair,

Tribal Fair,
Gothsi / Gochi Festival,
Chakhar Mela,
Gataur Mela,
Tsheshu Festival,
Kungri Festival,
Lossar,
Khogla / Halda And etc celebrated between July to September and the tourists can get to enjoy them.



Spiti Valley in October till December

This is not a very good time to visit the Spiti valley as the hotels will start to close down and Kunzum pass remains closed till June. So the tourist can start from Shimla and travel till Kaza and return back the same route. The regions start to receive heavy snowfall in late December which pretty much makes the tourist catch flu and the trip feels uneasy during these months.

Safety and Permits while travelling

The roads can be narrow and sometimes even dangerous to drive on so it is safe to take public transport than to travel on own. The local people are very friendly and the crime rate is very less here.
Indian citizen does not need a permit and can travel any time of the year to Spiti Valley. Foreign citizens will need a permit to travel in the area near the Shipki La Pass (between Pooh and Nako). Irrespective of being an Indian or foreigner, a permit for Rohtang Pass is necessary.

Preparation for Spiti Valley:

Clothes

While planning a trip to Spiti valley the packing of clothes need to be taken into consideration and be precise due to the vehement weather.

During summer the climate of Spiti valley can be quite tricky. It can move from warm to cold. It is necessary to carry cotton T-Shirts, light woollens and windproof jackets, few pairs of woollen socks, monkey cap, regular cap, sunglasses, woollens gloves, 1 light jacket and as a backup.
Spiti valley is extremely cold during winter and it is necessary to carry winter several heavy woollens, carry lots of thermals, 2 pairs of gloves, Woollen Monkey caps, sunglasses, several pairs of woollen socks, warm waterproof shoes, mufflers and a heavy jacket. If you are riding a motorcycle to Spiti during winter it is necessary to carry a heavy windproof down jacket.
Boots and a handy jacket are necessary irrespective of the seasons.
Travelling with Children and Senior Citizens

Spiti valley has now become a family and it is necessary to ensure precautions while travelling with children and older adults because they are vulnerable. It is necessary to pack warm clothes and medical kits for them. It is better to consult a doctor regarding the travel and the ability of the children and the old adults to cope with the climate as there is a decline in oxygen level in the higher altitudes. It is advisable to read up about the coping in higher altitude while taking children and older adults.

Carrying Gadgets

Up to 10,000 feet, most of the laptops work fine but chances of failure increase with the altitude after that and there is a constant risk that the hard drive may crash any moment. While carrying laptop it is safe to back up the data in a drive and leave it behind in case the hard disk gets crashed. The laptops must be kept warm and at the same time avoid condensation to avoid battery failure, hence it is wise not to carry a laptop.

The mobile network is not very strong in the Spiti valley. Although there is a signal in very few places, it is advisable to carry a phone to stay in contact with the loved ones back home. Bsnl, Airtel, Vodafone are the few mobile networks which show network signal in a few places like Sangla, Reckong Peo and etc. It is good that the mobile networks are poor in Spiti Valley because it aids the tourist not to stick to their phone which we almost do all the time back home.

Motorcycle

It is best to send the motorcycle to Chandigarh, collect it from there and ride towards Shimla or Manali. After the trip, one can then again go back to Chandigarh to ship your motorcycle home. It is almost hard to drive it all the way from home as it may be strenuous and involves driving for days to reach Spiti valley. The vehicle can be shipped in the railway station between 10 AM to 5 pm and it required to bring along the vehicle's RC book and a copy of the driver's identity. It is necessary to prep the vehicle before taking it and ensure that it is in good condition.

Time Needed for Spiti Valley Trip

Assuming Delhi as the starting point 9-10 day will be required to make sure that you did not rush anywhere during the trip and see everything that was worth seeing. Although there are different itineraries ranging from 3 days to 2 weeks itinerary for a trip to Spiti valley, it is to be understood the more the days the more one gets to explore this beautiful place. Usually a 10 days trip to Spitti valley might comprise of the routes Delhi to Shimla / Narkand, Shimla / Narkanda to Sarahan, Sarahan to Chitkul, Chitkul to Kalpa, Kalpa to Nako, Nako to Kaza, Kaza to Kibber / Komik to Kaza, Kaza to Chandratal, Chandratal to Manali, Manali to Delhi.

Places to Stay

There are many decent and affordable hotels like Hotel Rakpa Regency, Kinner Villa, and Hotel Parvati in Kalpa, Hotel Delek House, Hotel Deyzor, and Hotel Spiti Valley in Haza, HPTDC Bushar Residency in Rampur, Kinner Camps at Nako, Samaa Resorts in Chitkul, Tashi Khangsa at Tabo. Jamaica's camps and Parasol's tent are also a few different places to stay. Few monasteries like Key monastery near Kaza, Tabo Monastery, Dhankar Monastery, Kungri Monastery, Pin Valley, Komic Monastery allow night stay. They are basic, local and is a different experience.

Places to visit in Spiti Valley: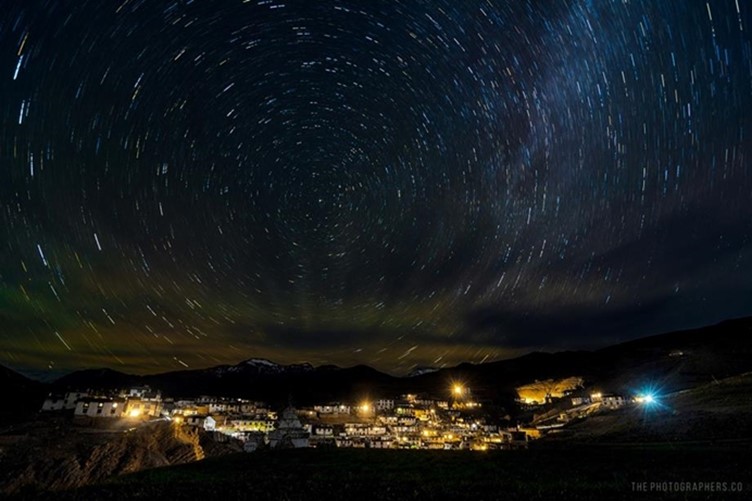 Source: flickr.com/The Photographers co
There are a lot of beautiful places to visit in Spiti valley. It comprises monasteries, temples, hill stations, villages, wildlife sanctuaries, high altitude passes and etc. Few famous tourist attractions in Spiti Valley are Chandratal Lake, Key Monastery, Kunzum Pass, Pin Valley National Park, Dhankar Monastery, Tabo Monastery, Dhankar Lake, Kibber, Baralacha la and etc.
Spiti valley offers a lot of trekking opportunities. Stargazing is a surreal and pleasant experience in Spiti Valley. On clear nights, the night sky is studded with millions of diamond-like stars. Spiti valley also has a lot of shopping places and places to eat mouth watering food.
There are a lot of festivals in the Spiti valley which happen between the month of July and September as mentioned above.

Places and food to eat in Spiti Valley: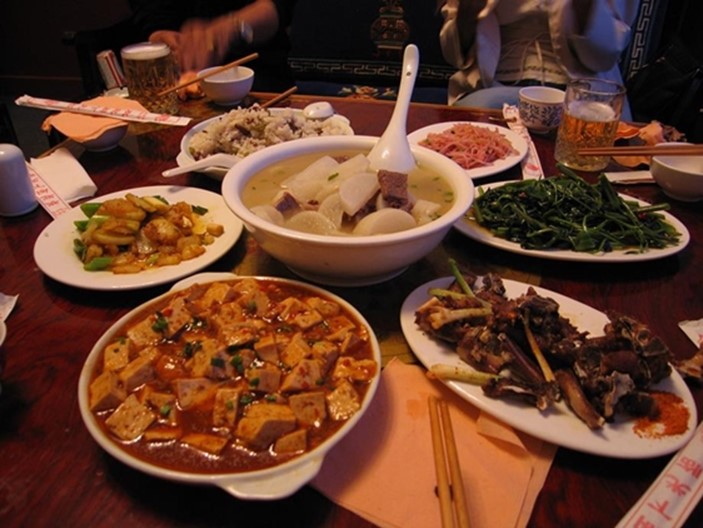 Source : flickr.com/jennychu97
Spiti valley has a mix of Indian and Tibetan cultural food.They are mouthwatering and delicious. Some of the famous food and beverages of Spiti valley are Madra, Thenktuk, Dhaam, Tudkiya Bhaath, Bhey, Chhaa Gosht, Siddu, Babru, Aktori, Trout curry, Thukpa, Mittha, Chhang , Arak (Alcoholic),Seabuckthorn Juice, Butter Tea,Chaza, Snowmelt and etc.

On the way to the valleys, Indian food is available at roadside hotels and dhaabas. The higher we get traditional Tibetan dishes like Thukpa, Kyu, Thentuk, Momos, Tsampa, Churpe, steamed dumplings and Chiltas and etc.

The best place to enjoy all these items will be in the restaurants in the main town in Kaza. From Shimla to Kaza one can find north Indian food and after Reckong Peo, Tibetan food is available. There are the local villages near Kaza like Kibber, Kaumik, Langza or Hikkim which provides homestay and one can experience local food, cooked by a local villager, which can turn out to be the best meal of a lifetime.

Shopping: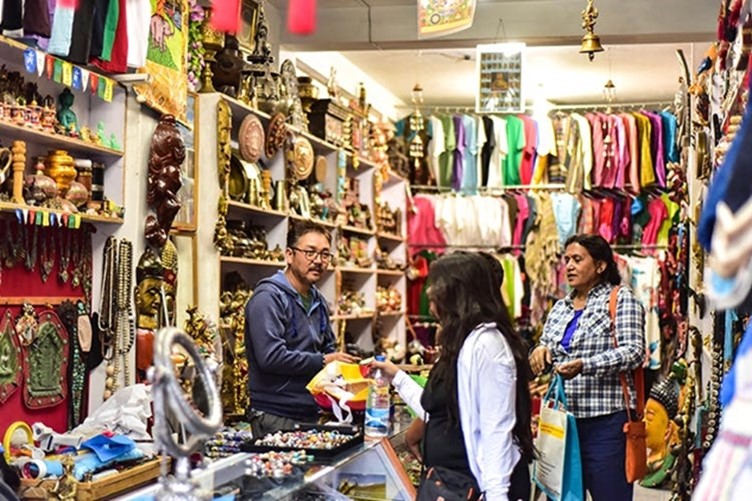 Source: lbb.in
In Spiti valleys once can shop a wide variety of handicraft, Local Warm Socks, Sweater, Shawl, Rosted Barle, Dry Cheese, Barle Powder, Sea Buckthorn Tea Canned foods. Kaza, Shimla and Manali are the best places to go shopping.

Minimum Budget for a Spiti Valley trip

Adding meals, accommodation and taxi charges together, cost per head would come out to be between Rs. 14000 to Rs. 15000 in the case of travelling as a group of four members. Hotel charges while travelling to Spiti valley will really not very pricey. It is easy to get a room for a price between Rs. 500 to Rs. 700 for one day. So 10-day trip will cost around Rs. 6000 – 7000 for accommodation. Food is also very cheap here and an average of about Rs. 300 for meals per day per person, the total cost for food will come up about Rs. 3000 for the entire trip. The charge per day of renting a taxi for Spiti is about Rs. 3000 on an average. There are also other charges like toll charges, snacks, cigarettes, smokes, cold drinks which can be considered. The above is just an idea about the bare minimum cost to Spiti Valley.

/