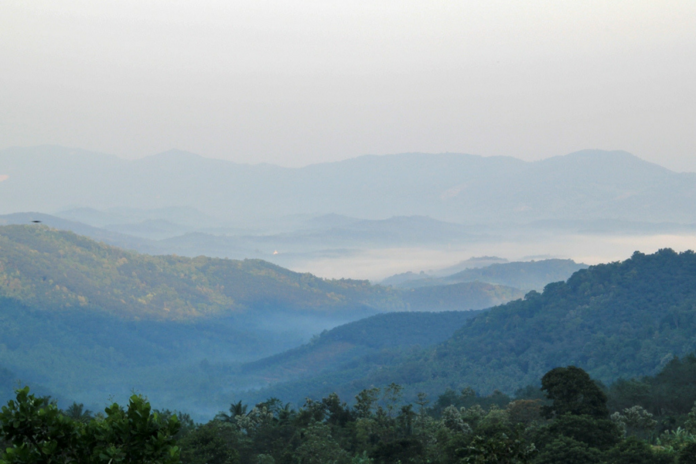 Located on the fringe of Tamil Nadu and Kerala, Wayanad is one of the most picaresque towns to go for a weekend getaway trip. Apart from the whole area being surrounded by lush greenery on all its sides it also houses many waterfalls, caves, trekking sites, resorts and home stays thus there's something for every kind of travelers be it for the luxury escapades to thrill seekers. Among the most notable things to do in Wayanad visiting the wildlife sanctuary has to be the best of all with its numerous exotic wild animals and the great natural beauty.
How to reach Wayanad?
Surprisingly enough there is no railhead at Wayanad; however, buses are available from Kozhikode and Mysore. The trip to Wayanad from Kerala can be difficult because of the mountain passes or 'ghat roads' which makes road access to Wayanad from Mysore and Madikeri easier since there is no Ghat Roads there.

The nearest airports are at Kondotty and Bangalore, which again makes it quite far from the actual location thus the Roadway is the most convenient way of travelling to this exotic location.

Places to visit in Wayanad
Historical Monuments and Places
1)Jain Temple, Sulthan Battery –
---------------------------------------------------------
Best Deals for the Month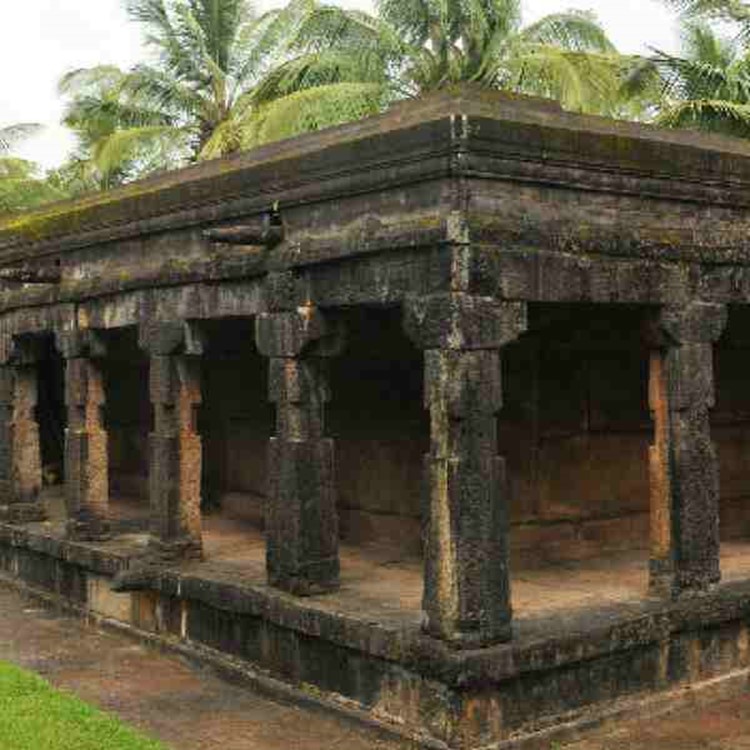 Source – flickr.com/photos/viewfindertours/

Being among the many Jain temples in Sulthan Battery, this temple holds some historical significance to it as it is supposed to have been in function in the thirteen century in the Vijayanagar Dynasty. A square rock section of Mahavir Jain is placed in the inward sanctorum of the sanctuary, along with open verandahs and tall pillars it also shows the architecture of the era which makes this place so important to historians and travelers, to embrace the glory of the temple which was once the main worship place for the Jains.

Location – Jain Temple, Sulthan Bathery is located at Bangalore-Calicut Highway, Sultan Bathery, Kerala
2)
Edakkal Cave –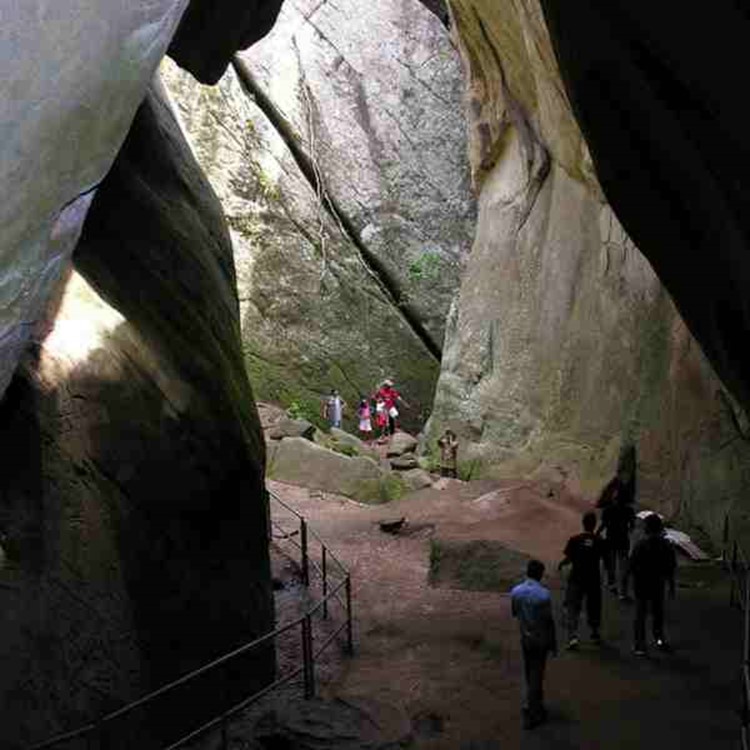 Source – flickr.com/photos/namitkul/

Situated at a distance of 25 km from Kalpetta are two great pre historic caves that act as significant attractions for tourists and historians from all over the country. The caves have some petroglyph of which some dating back to the Neolithic age, these peculiar paintings consist of human and animal figures with peculiar headdresses, symbols, bows, knives and many more.
To reach the cave one must undertake a trek of 45 minutes which is in itself enriching. Thus the trip to this spot is both enlightening and thrilling making it count under the list of places to visit under the best Wayanad package trips.

Location – Wayanad, Nenmeni, Kerala

Timing – 8AM – 4:30PM (Monday closed)

3)
Wayanad Heritage Museum –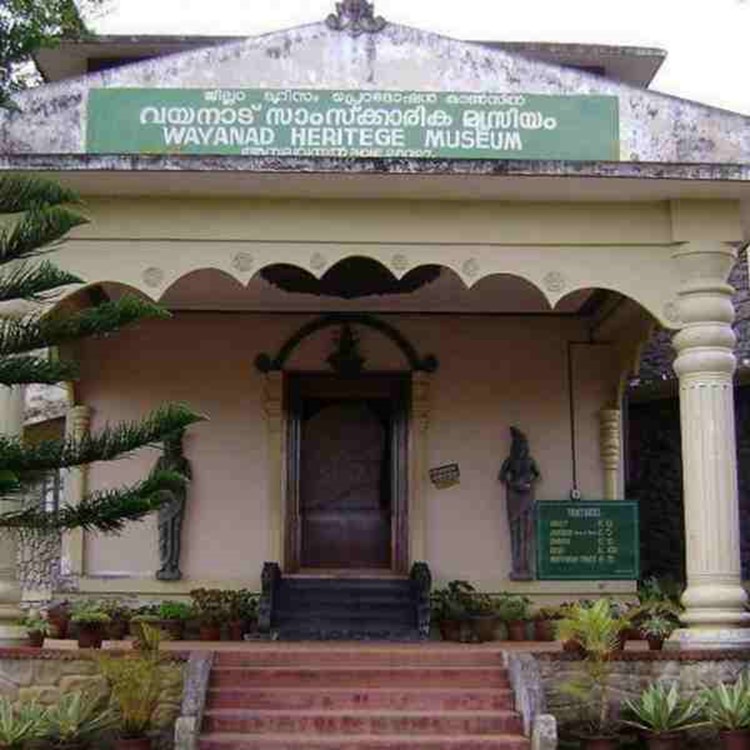 Source – flickr.com/photos/mystikalindia/

This Museum is also popularly known as Ambalavayal Heritage Museum which is situated at a distance of 12 km from the south of Sulthan Bathery. It is a budding ground for all archeologists as it showcases arts and artifacts from 2nd Century CE has also gained popularity as a tourist attraction as travelers are keen about learning history. The museum is maintained by the district tourism department which is also why it is grown its popularity among tourists as all best Wayanad packages now consists this spot.

Location – Ambalavayal, Kerala

Timing – 8AM – 5PM

Religious Places
1)
Thirunelli Temple –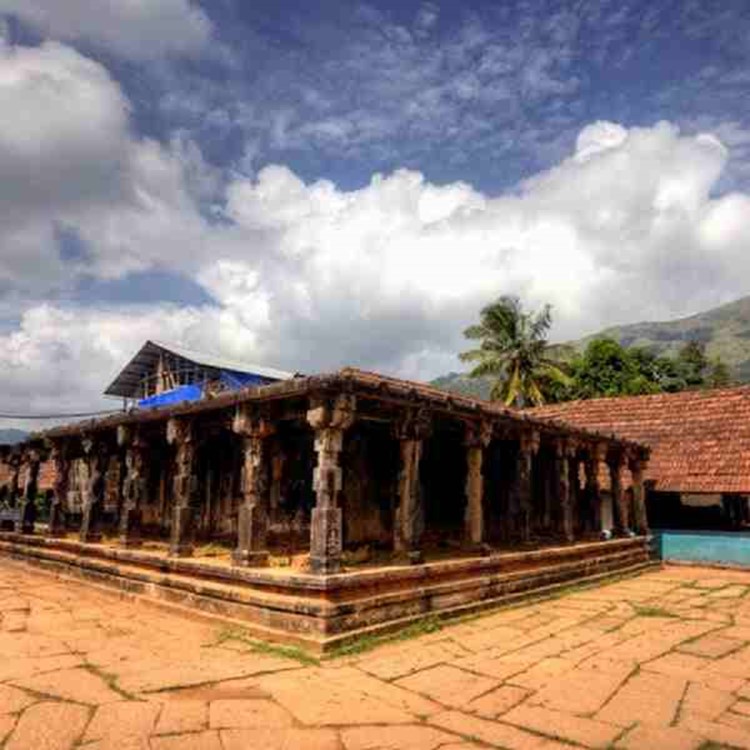 Source – flickr.com/photos/mgrajan

Located at an altitude of 900m in north Wayanad the temple acts as an important religious tourist attraction. It is a primordial temple devoted to Lord Vishnu which according to the city tour guide is situated on the side of Brahmagiri hill, Kerala. The location of the temple is at a valley surrounded by mountains and dense beautiful forests and lush greenery which makes it a primary location for natural beauty and spiritual calmness.

Location –Thirunelly Temple post, Mananthavady, Kerala

2)Seetha Devi Temple – The temple is located at Pulpally in Wayanad and is housed at a unique location among the temples in Kerala. The Hindu legend of Sita, Lava and Kusa is very much related to this house of God.

Location –NH212, Ponkuzhi, Kerala

3)Thrissilery Shiva Temple –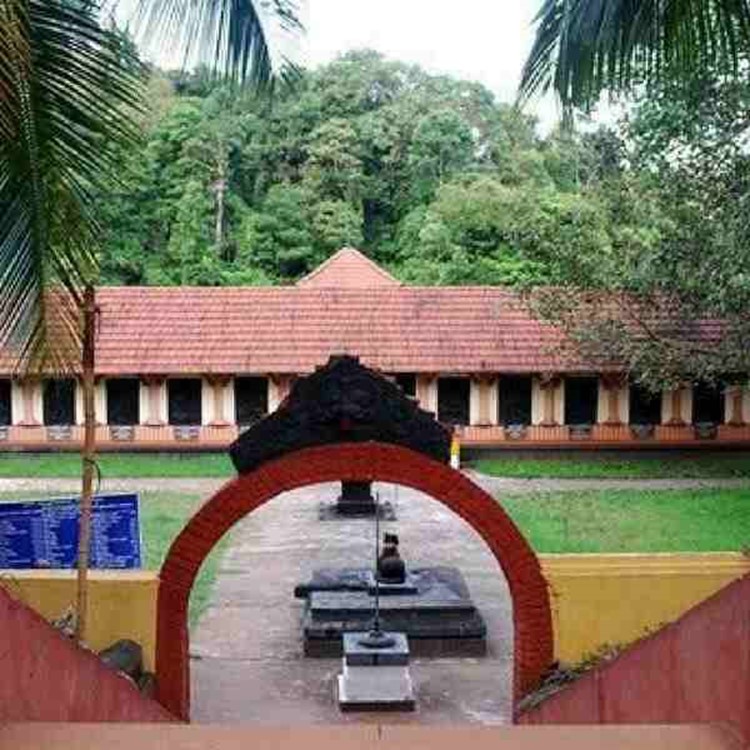 Source – flickr.com/photos/keralapilgrimcenters/

This House of God is dedicated to Lord Shiva which is again directly linked with the Vishnu Temple at this vicinity. Apart from the Shrine of Lord Shiva there's also a shrine of Jala Durga on the water which flows from Papanashini near Thirunell. According to legends it is also believed that this shrine was established by Lord Parasurama which is an avatar of Lord Vishnu. Thus this temple bears both history and intriguing designs and is also located at a tranquil and peaceful location which makes it count among the best Wayanad trip packages and is thus a must visit for all travelers.

Location – Thrissilery Road, Kerala

Natural Structure and Sightseeing
1)Irupu falls –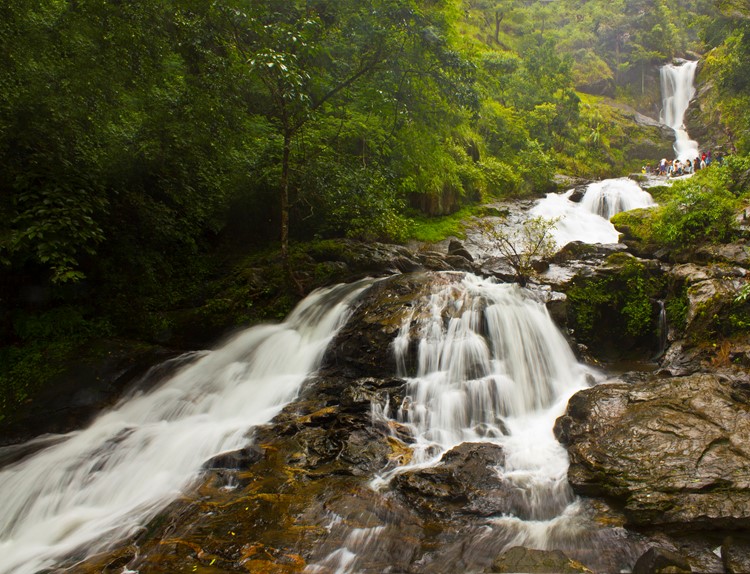 Source – flickr.com

A favorite of all travelers, located at Brahmagiri Range in Karnataka, surrounding the Wayanad district of Kerala; This magnificent waterfall is surrounded by greenery which is really beautiful. The waterfall also makes a shallow pond where one can dip his soul to preset the reset button of his soul. It is cold and refreshing; however the recommended time to visit this place will be during and just after the monsoon.

Location – Kurchi, Karnataka

2)
Bandipur National Park –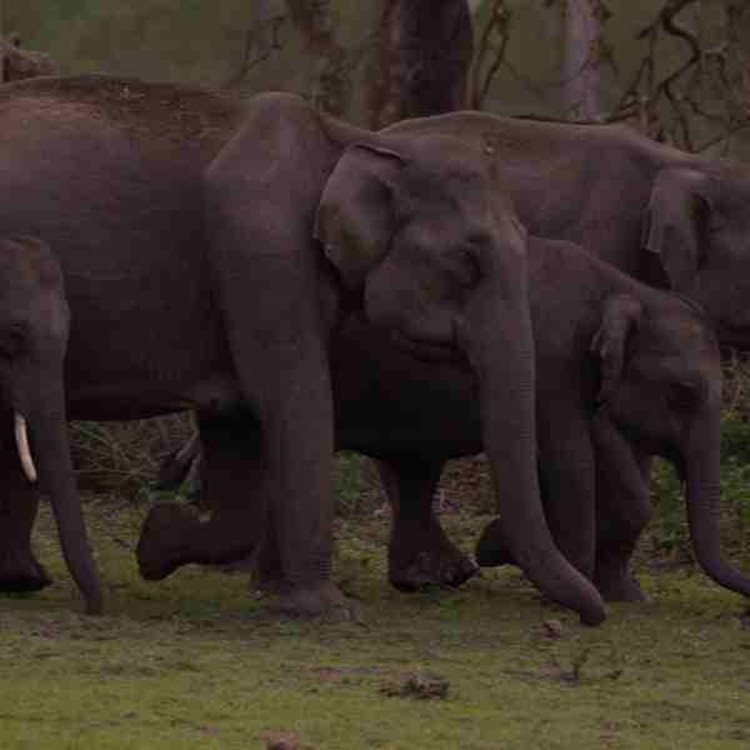 Source – flickr.com

The total area of this park is 874 square km which previously used to be the hunting ground of the Maharajas of Mysore now acts as a forest reserve in the Karnataka, which is popular due to it's the small population of tigers at the park. Apart from tigers it also a habitat for many Indian species such as the Indian elephants, spotted deer, gaurs (bison), antelopes and many more. Among the many things to do at Wayanad this is the perfect place to go to get a glimpse of the regional animals in the wild.

Location – Gundlupet, Chamarajanagar District, Bandipur, Karnataka

Timing – 6Am -10:30PM (Monday closed)

3)
Soochipara Falls –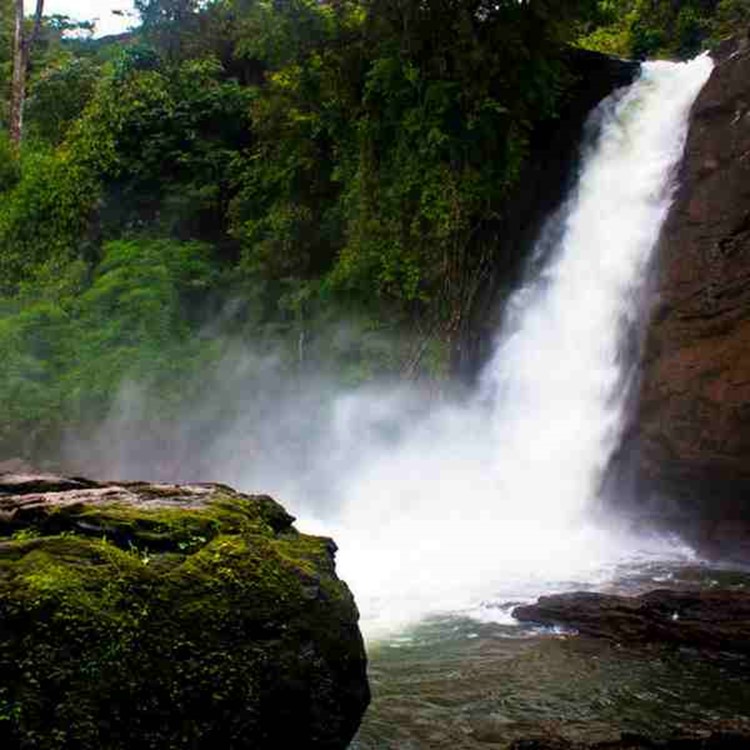 Source – flickr.com/photos/bhagee/4866845334/

Yet another magnificent waterfall attraction which is also called the Sentinel Rock Waterfalls is a three-tiered waterfall in Wayanad with a trek route of almost a kilometer, this location is very popular among tourists which make it a very crowded spot throughout the year. The waterfall is bordered by Deciduous and Evergreen forests making it a pristine location to enjoy nature.

Location – Wayanad, Kerala

4)
Brahmagiri –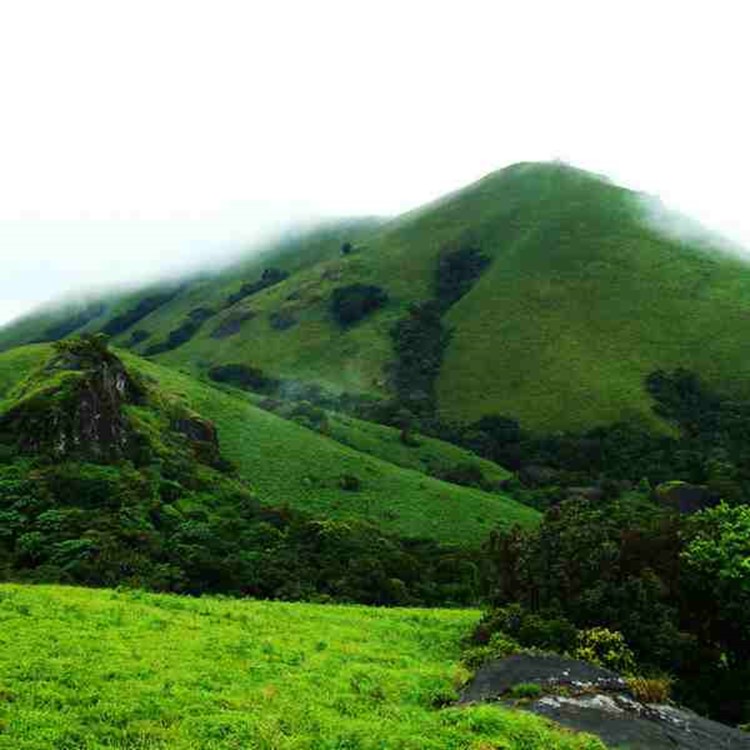 Source – flickr.com

It is certainly one of the most popular mountain ranges in the Western Ghats. Located between Kodagu district in Karnataka and Wayanad district of Kerala state on the south is a favorite spot of many hikers and trekkers as it has numerous trekking trails along the small forests and small sloped of the hill making it a decent experience for all trekking and hiking enthusiasts.

Location – Western Ghats, Karnataka
5)
Banasura Hill –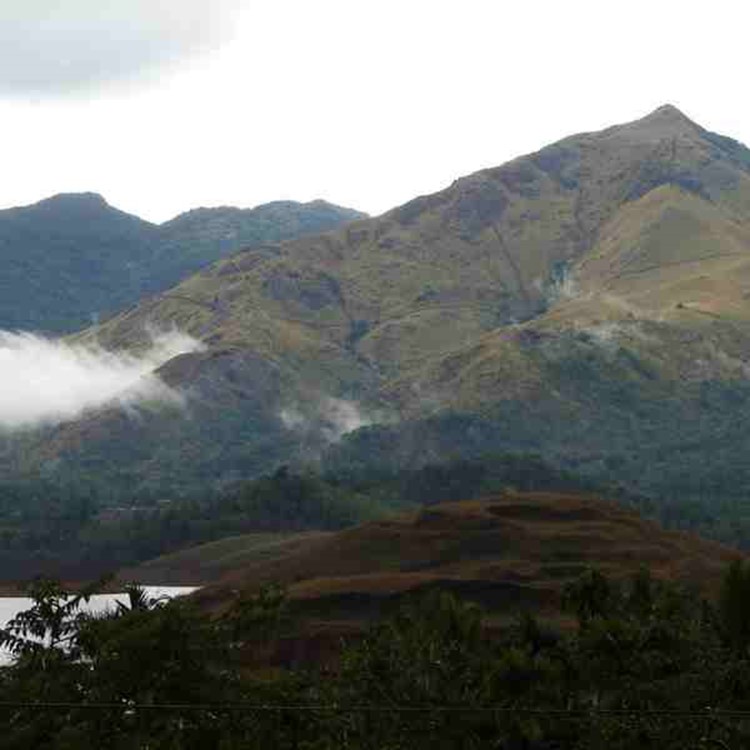 Source – flickr.com/photos/zillionaire/

This peak hold the record of being is one of the tallest mountains in the Wayanad. This makes it all the more interesting as at such a lofty height travelers trek though the mountains and also the floating clouds which makes it a totally worth it experience. Getting a little drenched in the moisture of the clouds as you pass through them along with the surrounding picturesque view of nature is definitely is not something one gets anywhere and everywhere thus to make it the best Wayanad trip one surely needs to visit this place.

Location – Western Ghats, Kerala
6)
Karapuzha Dam –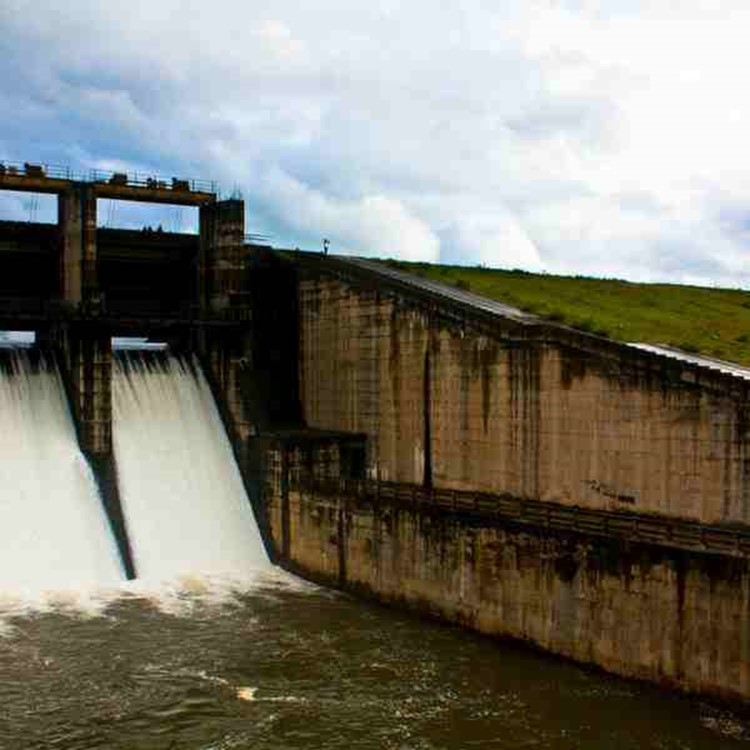 Source – flickr.com/photos/bhagee/

One of the many dams in this vicinity is the Karapuzha Dam which is located in the Wayanad, has gained popularity as a tourist spot for it is one of the biggest earth dams in India. Located at the fertile area of Wayanad, surrounded by greenery on Karapuzha River a tributary of the Kabini River the Karapuzha Dam is a beautiful location to be at. It is certainly a paradise for photographers and the perfect place for both family and friends.

Location – Wayanad, Kerala

7)
Nagarhole National Park –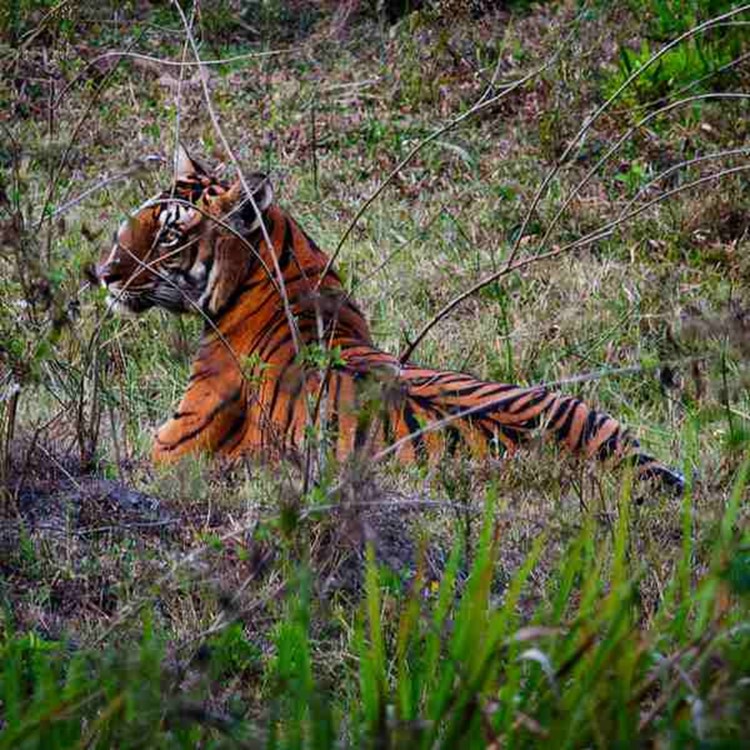 Source – flickr.com

Popularly known as Rajiv Gandhi National Park, is a wildlife reserve in Karnataka. It is a part of the Nilgiri Biosphere Reserve. With Brahamagiri Mountains at the rear the beauty of the park is enhanced along with the sandalwood and teak trees in the park which makes it the park so precious and important these are some trees which have huge value in the market for their timber. It is the home to tigers, Asian elephants and a variety of birds which is what makes it so popular to travelers, bird watchers and wildlife observers which are why a trip to this park is counted in among the things to do to make it the best Wayanad trip while on your weekend getaway.

Location – Madikeri Road, Hunsur, Karnataka

Timing – 6:45AM – 8:45AM, 4PM – 6PM

8)Banasura Sagar Dam –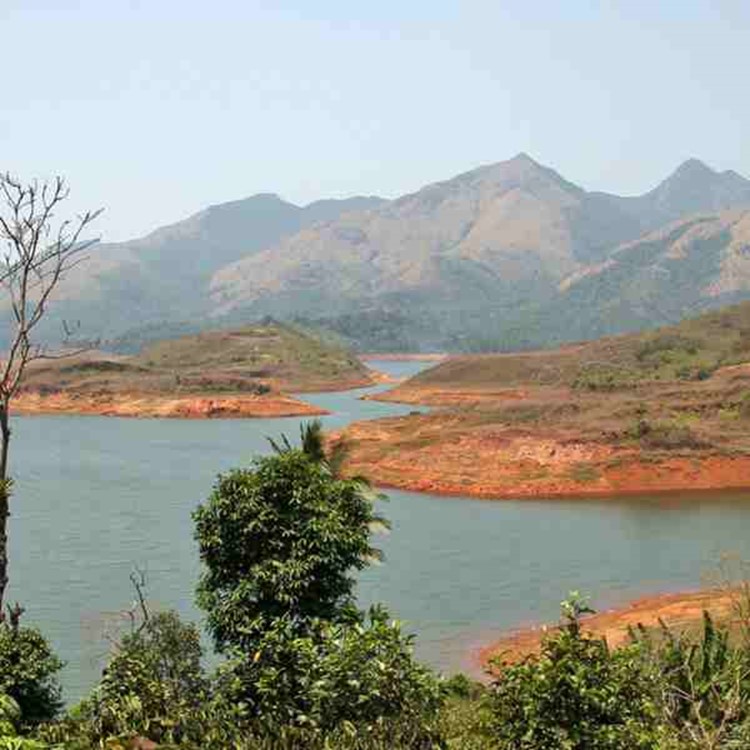 Source – flickr.com/photos/sandeepak/

Located on Karamanathodu tributary of the Kabini River, is portion of the Indian Banasurasagar Project which was started in 1979. The goal of the dam is to help Kakkayam Hydro electric power and work as a sustainable source of water for irrigation for the area during the dry summer seasons. Being named the largest earth dam in India and the second largest of its kind in Asia the Banasura Sagar Dam is a popular tourist spot. The reservoir of the dam submerged the surrounding land to form small islands which make for a spectacular view which is yet another reason for its growing popularity among tourists and being counted under the list of places to visit under the best Wayanad packages.

Location – Wayanad, Kerala

9)
Kuruvadweep –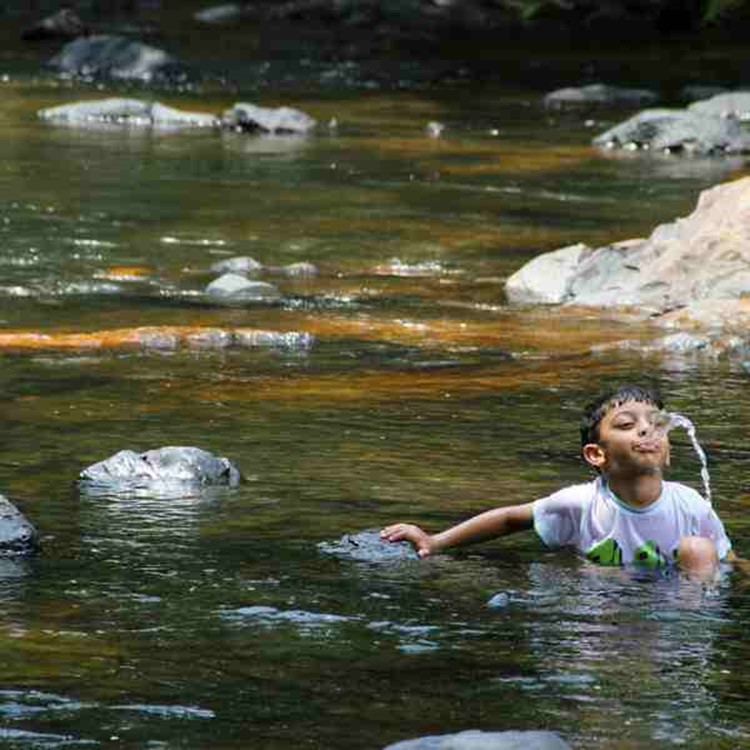 Source – flickr.com/photos/indiawaterportal/

A protected river delta on the Kabini River in Wayanad which pans out on an area of 950-acre is a beautiful location with many individual islands that are bordered by naturally purified water in Kerala. Due to its unique geographical characteristics and evergreen trees and tranquil atmosphere it has become one of the most visited places in Kerala. According to the city tour guide the tourism department has many activities in and around this river delta which the travelers can be a part of, thus there are numerous things to do in this beautiful spot among which the most loved is the raft or fiber boat rides which fills your weekend getaway trip with a combination of beautiful location and a little thrill. This makes it a popular spot in the best Wayanad packages one can find.

Location – Wayanad, Kerala

10)
Lakkidi View Point –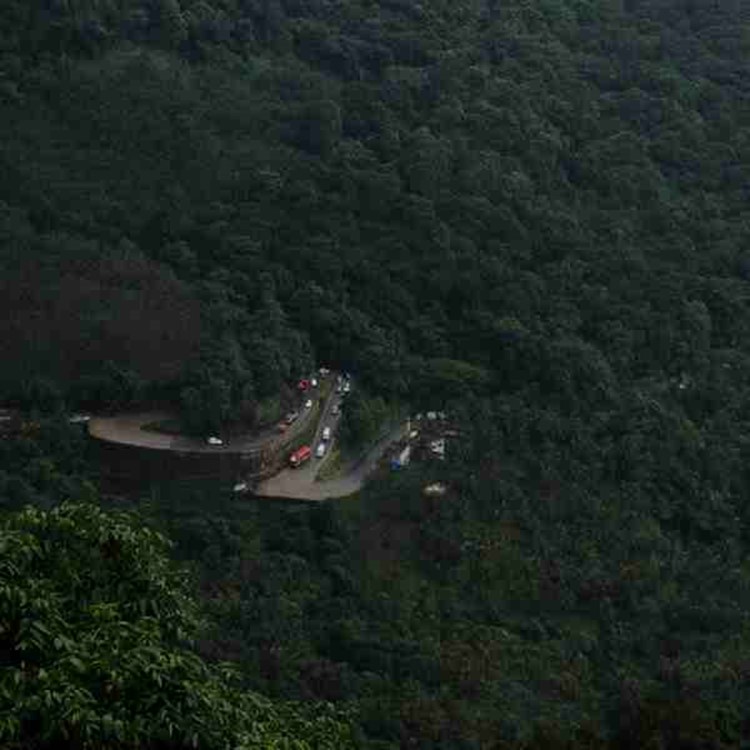 Source – flickr.com/photos/viveksheel/

It is certainly one of the most beautiful spot in Kerala that is sure to steal your heart away. Lakkidi view point among the fog and surrounding greenery provides an excellent view of the highway and the hills which is an absolutely breath taking scenery. An amazingly romantic spot for couples and a great retreat for family and friends, this place is a complete package for all kind of travelers while on their weekend getaway.

Location – Kozhikode-Mysore-Kollegal Highway, Lakkidi, Kerala

11)Pookode Lake –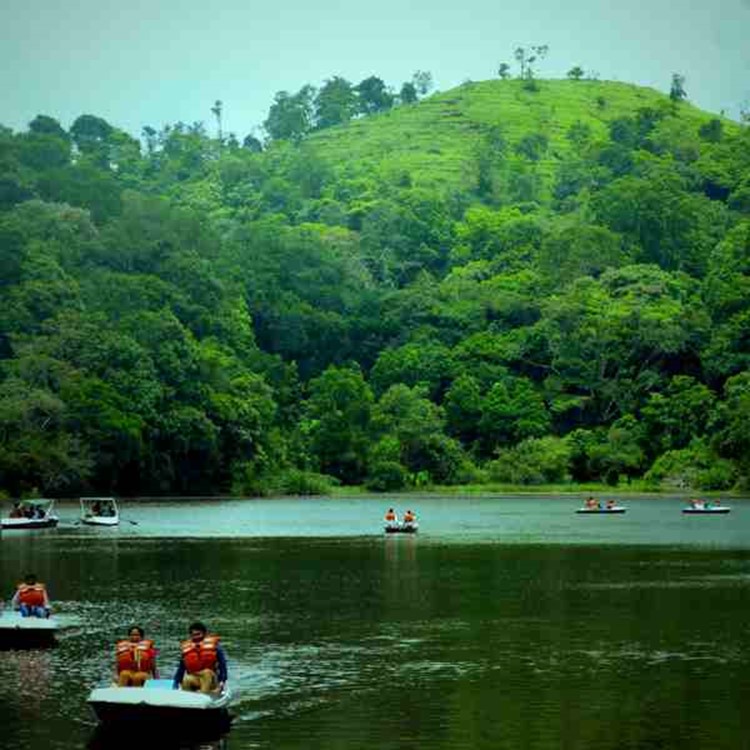 Source –
flickr.com

It is an attractive freshwater water body in Wayanad. A major tourist destination in the district, Pookode is a natural freshwater lake nestling amid evergreen forests. It is a calm and serene lake surrounded on all sides by hills. Often the place sees low showers and cloudy atmosphere which enhances the beauty of the lake. Boating is a popular activity here.

Location – Pookode, Kerala

Timing – 9AM – 5PM

Source –
flickr.com/photos/navin_michael/5348341969/

12) Meenmutty Falls – According to the city tour guide the waterfall is located at a distance of 29 km from Kalpetta. It is a three-tiered waterfall which has an elevation of 300 meters, it is quite a popular sightseeing spot among travelers.

Location – Korome- Karimbil Road, Thondernad, Kerala

Timing – 9AM – 4PM

Adventure activities in Wayanad
1)Camping in Wayanad in Seagot Banasura–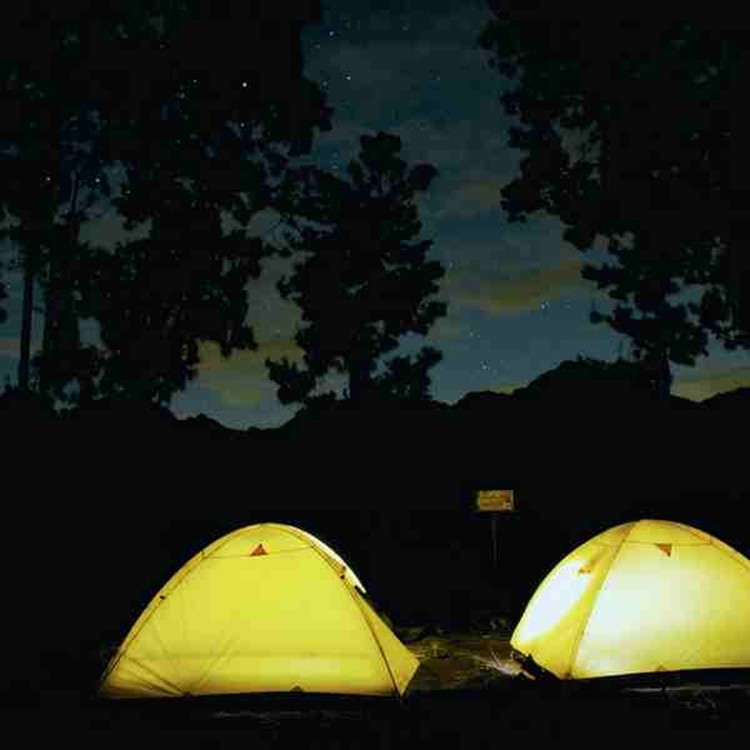 Source –
flickr.com

Wayanad is one of the best place for camping due to its perfectly cool weather throughout the year, the lush greenery, the scenic beauty and the narrow streams and lakes as one gets to enjoy camping in the lap of nature's vast wilderness. Best Wayanad packages are not complete without a camping activity here. Camping at Wayanad awakens on souls and refreshes the body. Thus a trip to Wayanad shall never be complete without the taste of primitive living. Once you've experienced camping, it is the best weekend getaway.

Location – Seagot Banasura, Wayanad, Kerala

Price – INR 3000 per person (with proper camping gear)

2)Cycling –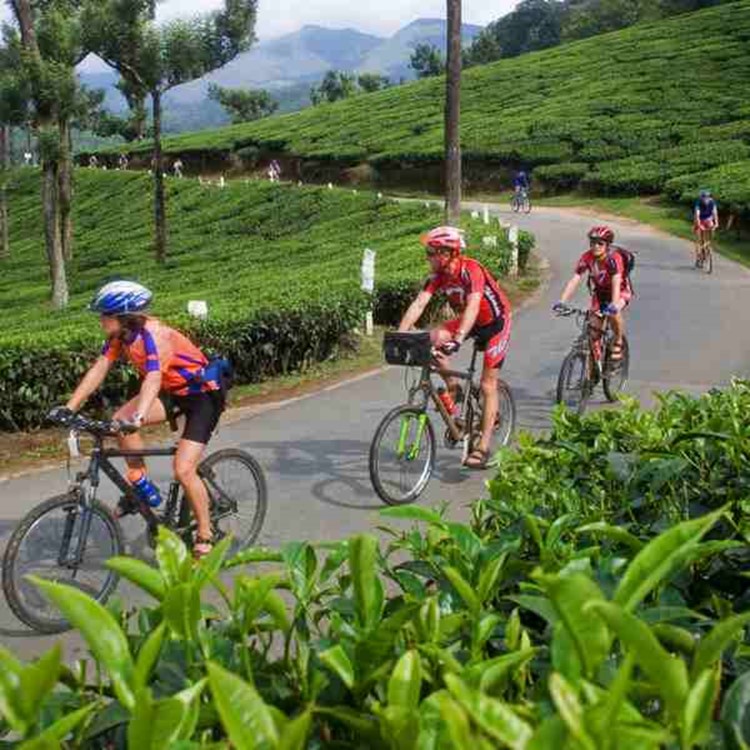 Source –
flickr.com/

With numerous cliffs and trekking trails and narrow paths from the tea plantations to the main roadways Wayanad has numerous cycling paths, some of the best cycling routes originate from Chundale and Kalpetta regions. Tourists are fond of visiting places in and around Wayanad which are located at close vicinity on cycle bikes which makes them experience nature to the best. The cool temperature, the cloudy skies, the cool breeze, the lush greenery and the Mountain View all together makes it a perfect place for cyclists to enjoy sightseeing as well as live a healthy life.

Location –
Wayanad, Kerala

Price – INR 999 per person (mountain bikes)

3)Boating –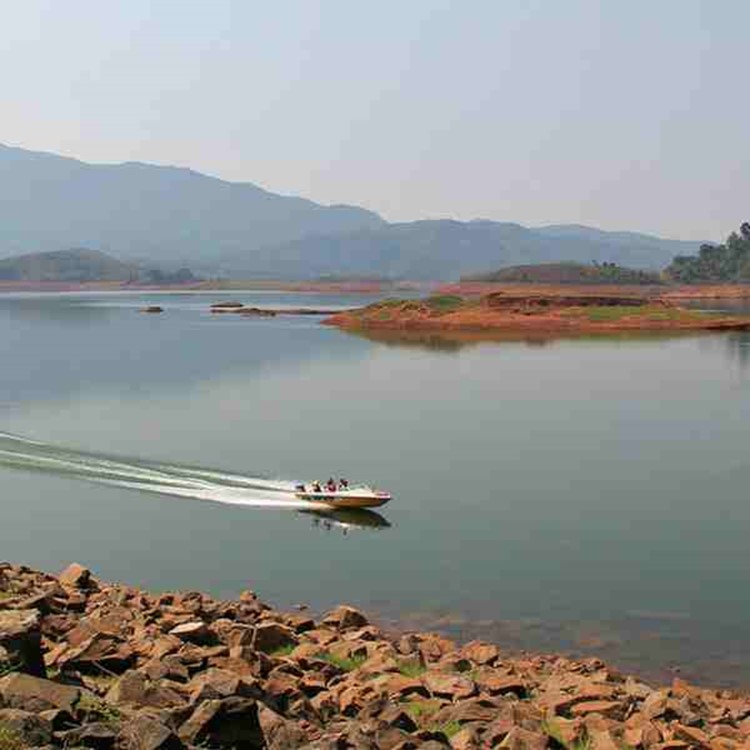 Source –
flickr.com/photos/sandeepak/

Wayanad has numerous water bodies like Pookode Lake, Kuruvadweep, Banasura Sagar Dam and many more making it a perfect arena for boating. Since it is not a very strength demanding activity all kinds of travelers can enjoy the activity. Among the many boating spots in Wayanad exploring the Kuruva Islands on rafts bade from bamboo is the most thrilling experience. It is sure to make your heart thump while you enjoy the beautiful freshwater lake and the surrounding scenery; this has to be among the things to do to make it the best Wayanad trip.

Location – Wayanad, Kerala

Price – INR 1000 – 1500 (depending on location)