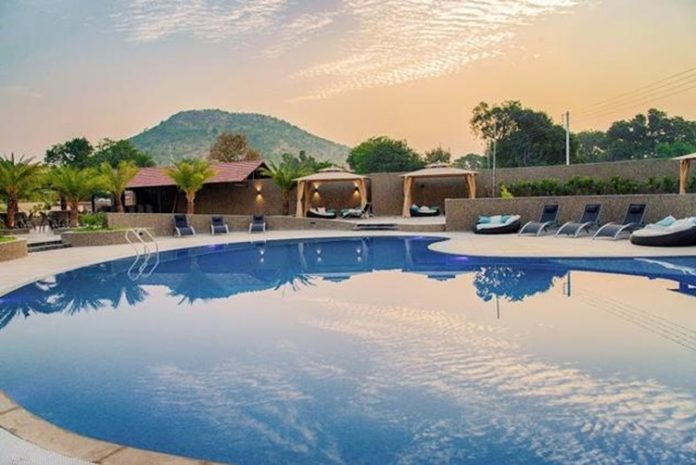 Have you been thinking of taking a little time off from your daily routine to unwind? Is your life rushing by you without you getting to enjoy it? If you said yes to all the above questions, then you need to relax and rejuvenate in these top 10 resorts in Indore. Indore, called mini-Bombay, will provides you with open expanses and luxurious spas, all at a very reasonable price.
Resorts to visit in Indore
1. Chokhi Dhani
Distance from Devi Ahilyabai Holkar International Airport: Approx. 25KMs
Distance from Indore Junction Railway Station: Approx. 19KMs
---------------------------------------------------------
Best Deals for the Month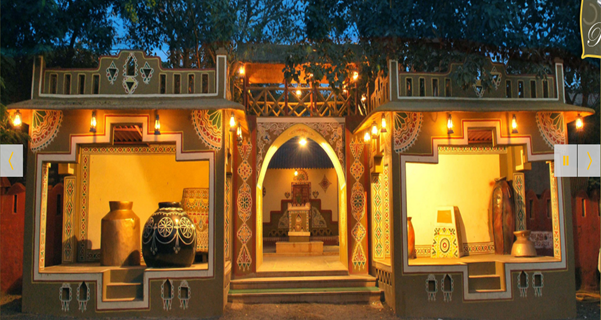 Source: chokhidhani.com
Also called the Ethnic Village Resort, Chokhi Dhani, set in many acres of land, is a traditional Rajasthani theme based resort. The resort has cottages for rooms, all decorated in the traditional way that reminds one of Rajasthan. The resort offers multi-cuisine restaurants, a children's play area with an outdoor pool, and many events and attractions in the evenings, like folk dance, fire dance. This is one of the most visited weekend getaways from Indore.
2. Jhira Bhag Palace
62 KMs from Indore city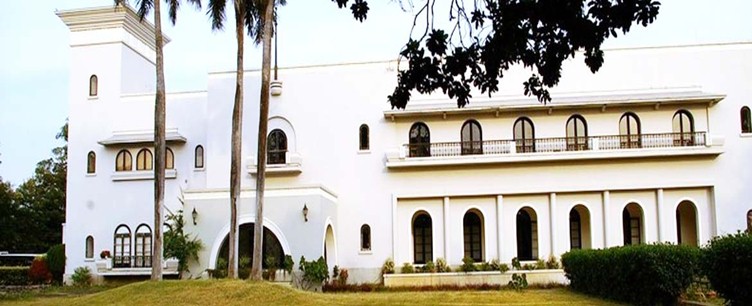 Source: heritagehotelsofindia.com
Are you a history fanatic? This holiday, relax and learn something about where you're staying! Erected in 1865, the Jhira Bhag Palace, one of the best resorts in Indore, is set on a vast piece of lush green land in the Malwa countryside. It has been a generous host to Viceroys and Governor Generals, like Lord Curzon and India's first prime minister, Pandit Nehru. This resort offers arrangements for nearby sightseeing and also features peacocks and deer. Take long walks around the property and explore some more!
3. 
Tasalli
18 KM from the Indore city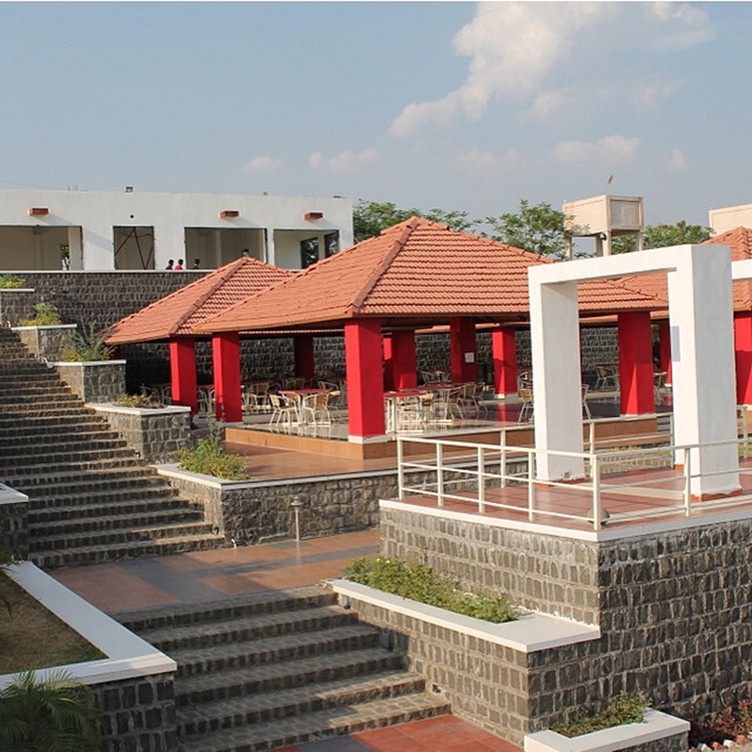 Source: tasalliresort.com
Want to surround yourself with nature this weekend? Visit Tasalli resort, one of the best resorts in Indore. Built opposite Kishan Pura Lake, this resort will instil a sense of calmness and serenity within you. With services like spas, gym, multi-cuisine restaurants, an outdoor swimming pool, Tasalli easily becomes one of the most visited resorts in Indore. Take a walk along the lake and enjoy yourself thoroughly.
4. Crescent Spa and Resort
130 KMs from Indore city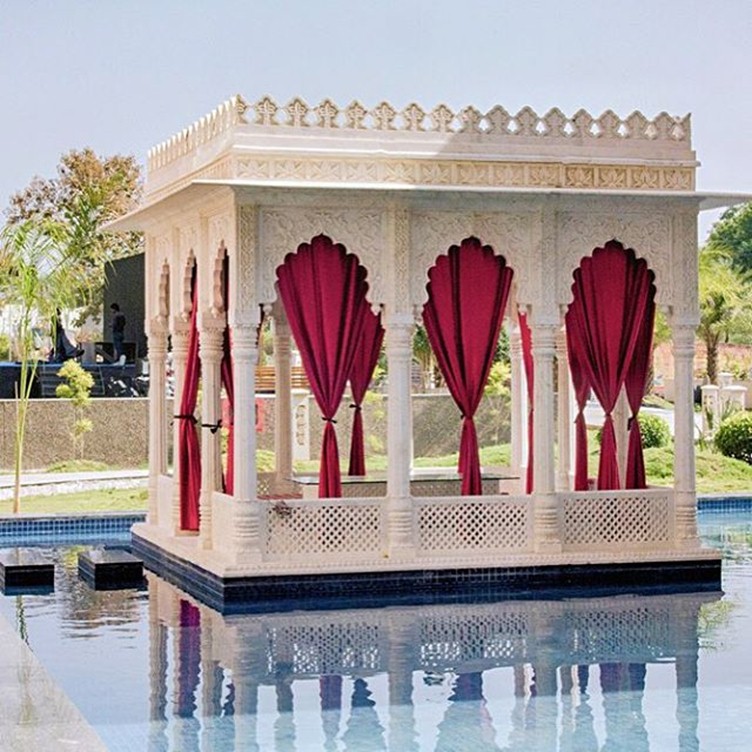 Source: mulpix.com
Crescent Spa and Resort is a luxury resort with world class amenities like a water park, an outdoor swimming pool, fine-dining restaurants, spas, all sprawled over lush greenery. Bhopal, the beautiful city of lakes, is a short 40-50 KM drive from Crescent. The newest attraction Crescent at Crescent is the floating restaurant, as shown in the picture. Stay at Crescent to have the most fun-filled weekend ever! Make a road trip out of it!
5. The Red Maple, Mashal
13 KMs from Indore city

Source: theredmaple.in
Built on the Malwa plateau, encompassed by abundant vegetation, The Red Maple offers a pollution free environment and is known for its restaurants that offer all cuisines like Mughlai, Continental, etc. As one of the best resorts in Indore, it also provides guests with a swimming pool, a fitness centre, a travelling desk that assists guests with sightseeing arrangements. Come, stay at the Red Maple as this is one of the best places to visit around Indore.
6. Rewa Resort
64 KMs from the Indore Airport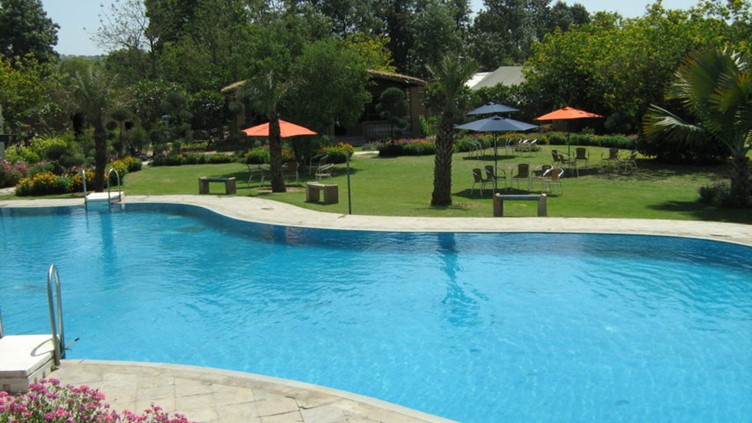 Source: choicemyhotel.com
With an overview of the Narmada River, this resort offers you activities from a-z. Bird watching, sky/star gazing, trekking in the Malwa region, indoor gaming activities, bone-fire arrangements, looking after an organic garden are just a few of the many activities offered here. Have a fun-filled week by staying at Rewa Resort!
7. Dream World Village Resort
4.9 KMs from Indore Airport
Source: goibibo.com
Enjoy your mornings and evenings with your loved ones watching the beautiful sunrise and sunset from this point at the Dream World Resort. Proclaimed to be one of the best resorts in Indore, this resort offers the perfect escape from your hectic schedule and slows you down to actually relax in life. The perfect spot for chilling, this resort is a must visit.
8. Silver Palm Resort
12 KMs from Indore Airport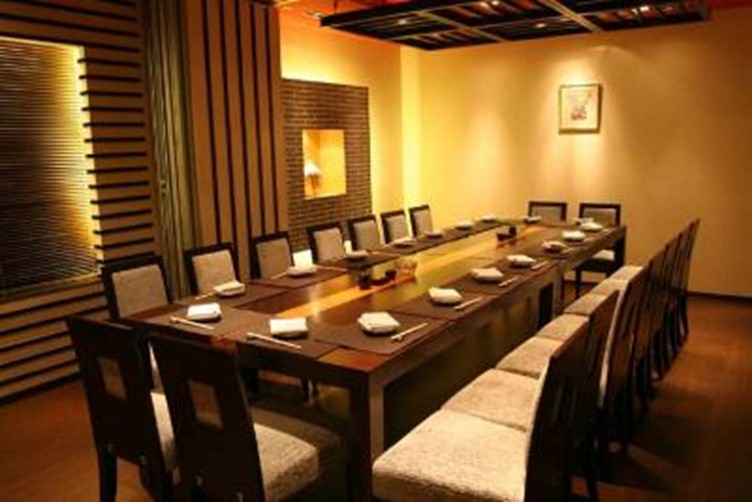 Source: silveroak.in
Soak in the quiet while enjoying the most delicious meals provided by many multi-cuisine restaurants. Come to Silver Palms Resort and eat your heart out!
9. Palash Heritage Resort
5 KMs from Indore Airport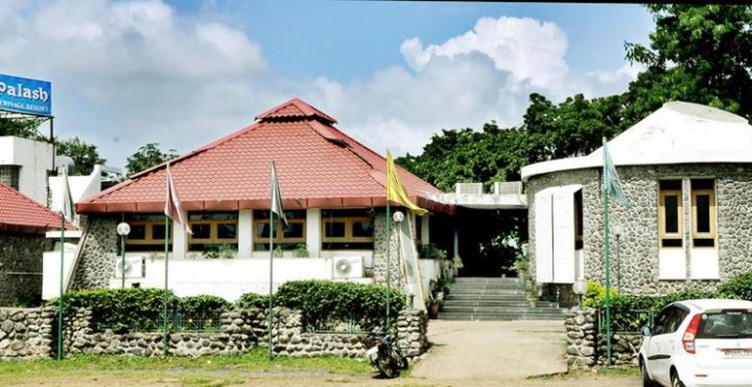 Source: justdial.com
Situated in Dhani Village, a short drive from Indore, this resort provides all amenities of a spa and resort for families at economical prices. Equipped with a swimming pool, open spaces for taking walks, and arrangements for travel by the travel desk, this resort truly is an inexpensive resort to visit in Indore. Enjoy the surrounding Dhani Village while visiting this resort.