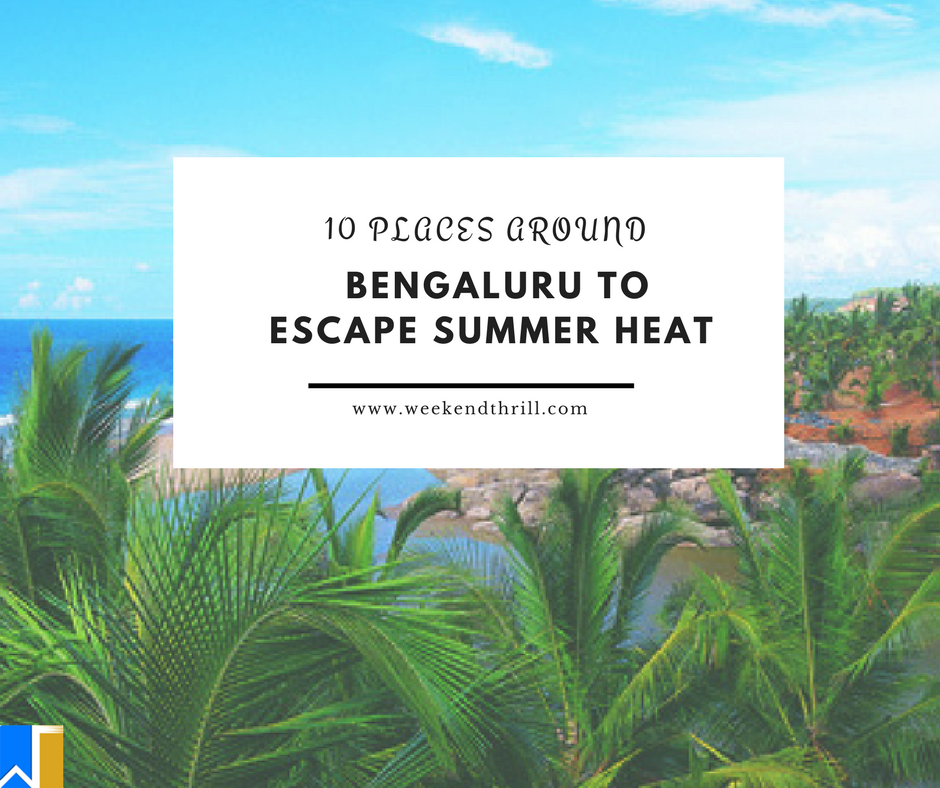 Bengaluru is one of the cities where the temperature is normal most of the times. But in this season of scorching summer heat, not place is safe, including this city. While ACs and coolers are perfectly fine ways for handling the heat, sometimes we crave for natural breezes and calming sceneries.
Bengaluru is lucky to have some beautiful hills stations around it to satisfy your yearning for naturally cooler places.
Feel the breeze as you scroll down the list.
Hill stations around Bengaluru

---------------------------------------------------------
Best Deals for the Month
Here is a list of some of the most popular hill stations around the city along with their distance from Bengaluru, famous places to visit, and things to do while you are there.
Chickmanglore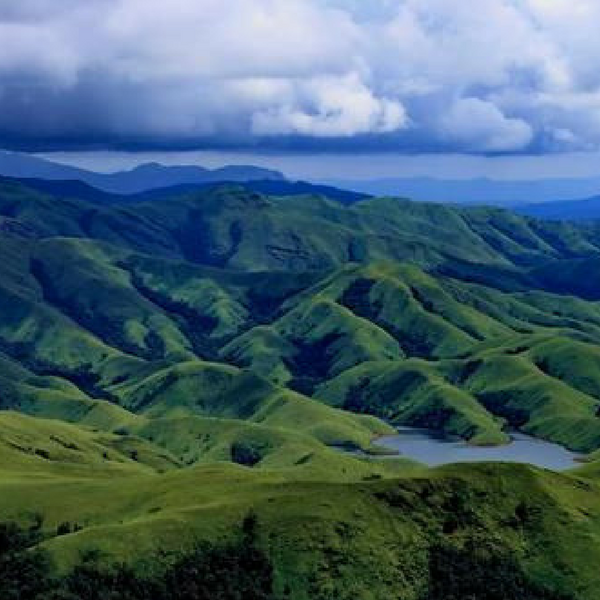 Source: indiamart.com

This is one of the best hill stations around the city. At a distance of around 240 Kilometers, this is a perfect hideout from summer heat. You can either travel by bus or take a cab/car. You can either trek on any peak there. Some of the peaks for trekking are Mullayanagiri, Kudremukh, Bababudangiri, and Kemmangundi . This place is also a great location for camping with your gang. You can also enjoy jeep safari at Bhadra Wildlife Sanctuary which is a habitat of variety of flora and fauna. You can also try river rafting in Bhadra River. Also, you can visit waterfalls like Kalhatti, Hebbe, and Jhari in the area.
There are plenty of fun things waiting for you in the area. Are you ready?
Coorg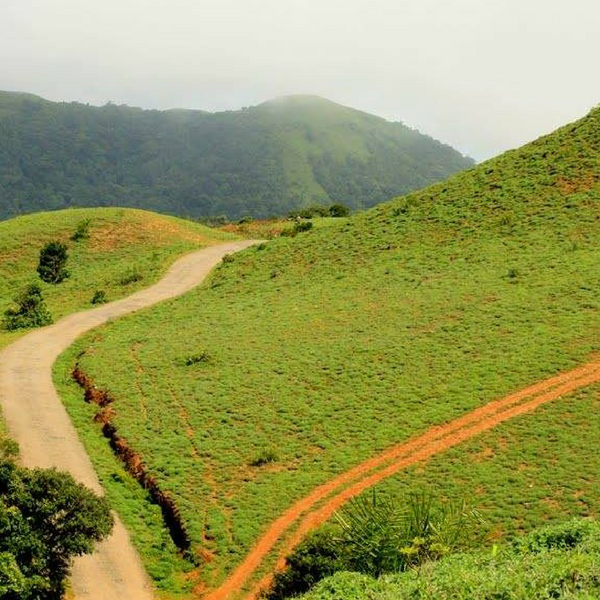 Source: coorgtourism.info

Coorg is located at a distance of almost 265 Kilometers from Bengaluru. There are no direct trains or buses and you will have to use local transportation. It is famous for its pleasant weather throughout the year.
This hill station is paradise for nature lovers. It has got lush green hills with coffee plantations dancing with the wind, and water streams cutting right through them. It has rich culture and very humble locals who make the trip even more fun. This weekend getaway will make the nature lover in you go crazy with its serene beauty.
While in the area you can try various things. You can visit Abbey falls, Talacauvery (Source of river Kaveri), Nagarhole National Park, or Burude falls. You can enjoy river rafting in Barapole River. You can also go out for sightseeing, visit Raja's seat, feel spiritual positivity at Omkareshwar Jyotirling Temple, Cauvery Nisargadhama (an island reached by trekking to rope bridges), or visit the coffee or spice plantations.
You can also try adventure activities like Camping, rafting, trekking and paragliding in the area.
Wayanad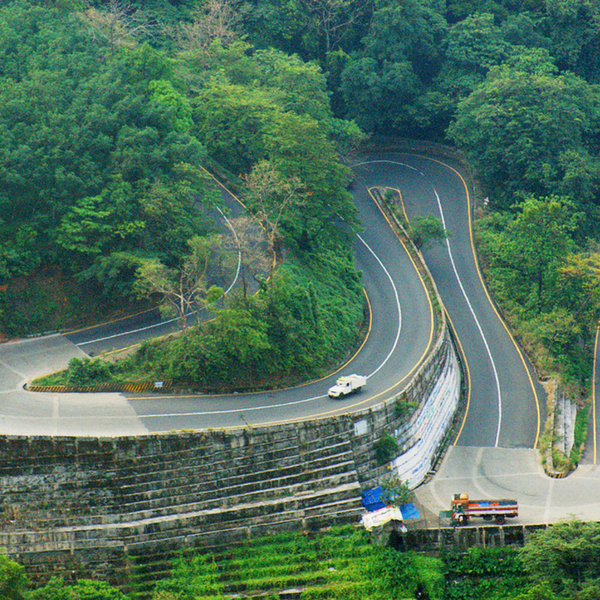 Source: wayanad.com

At a distance of almost 277 kilometers from Bengaluru, this place is a perfect weekend getaway for you.
This place has got different peaks like Chembra, Banasura etc. from where you can experience great pleasure in the arms of nature and enjoy the picturesque scenery. Sitting by the side of water at Banasura dam or Kabini River will provide you relief from the summer heat. There are various temples for the religious side of yours.
Wayanad has rich historical value and wildlife as well, other that the mesmerizing beauty. While here, you can go hiking, camping, bike riding and some other adventure sports as well.
This hill station will hit you like a snowball in this season where you are sweating and burning on weekdays.
Munnar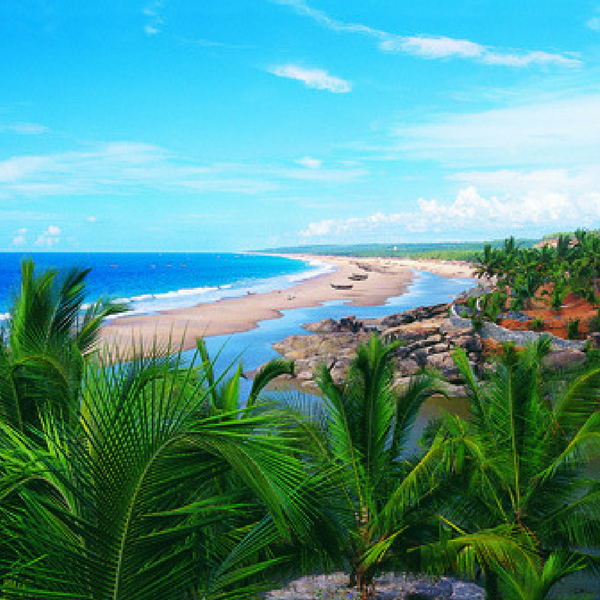 Source: flickr.com/photos/keralatourism

Distance of Munnar from Banglore is around 476.5 kilometers. This is a small place with breathtaking views. It has got hills covered with tea plantations and some rare species of wildlife and plants. The unmatchable beauty and the welcoming temperature are the reasons why this place attracts lots of tourists every year.
There is so much you can do in this hill station. You can enjoy the natural beauty of this place by visiting Rose garden, echo point, elephant arrival spot, photo point, or different national parks of the area. You can also visit the different dams or waterfalls in the region.
You can experience the thrill by trying adventure sports like trekking, rappelling, etc.
Thekkady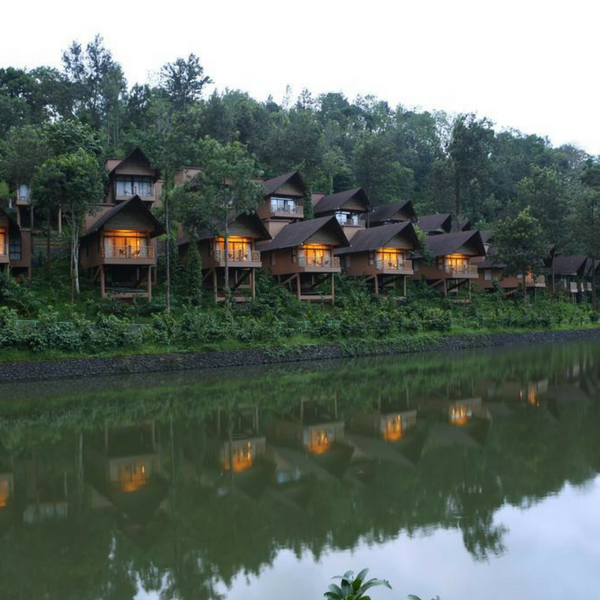 Source: booking.com

508 Kilometers away from Bengaluru is this beautiful destination for your next weekend getaway. This place is all about Jungle vacation. Here you can rent a cycle or go trekking to explore the nature in best way or sit back and enjoy the tranquility of this place.
You can also try bamboo rafting or wear your shoes and take a walk in the woods. One of the best things to try in this area is House boats. You can rent one and enjoy your stay in the middle of the waters. This is the kind of experience that you can cherish lifelong. Thekkady is heaven for nature lovers with its rich flora and fauna. There are several gardens and parks that you can explore while you are there.
If you haven't visited this place already, you must add this to your list and get away from sun for some time.
Kodaikanal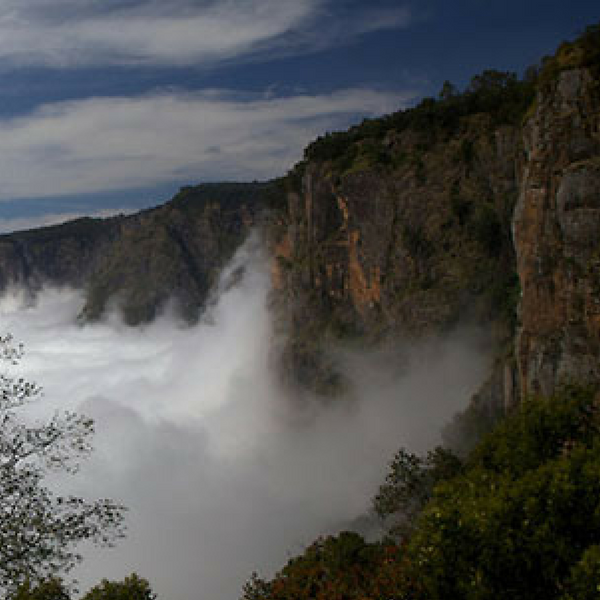 Source: kodaikanaltourism.co.in

This place, better known as "Princess of hill stations", is one of the most sought after places around the city. It is located at a distance of around 466 kilometers from Bengaluru. There are different natural points you can visit. There are several lake and waterfalls in the area. There are some valleys as well.
You can make your trip memorable by trying different activities there like you can cycle around the lake, go boating in lakes, go trekking, or just wander around. Also, you can enjoy the clouds over your head from the hills of this place.
The best part, this hill station has temperatures that will make you forget all about the burning summer heat and leave you all refreshed.
Ooty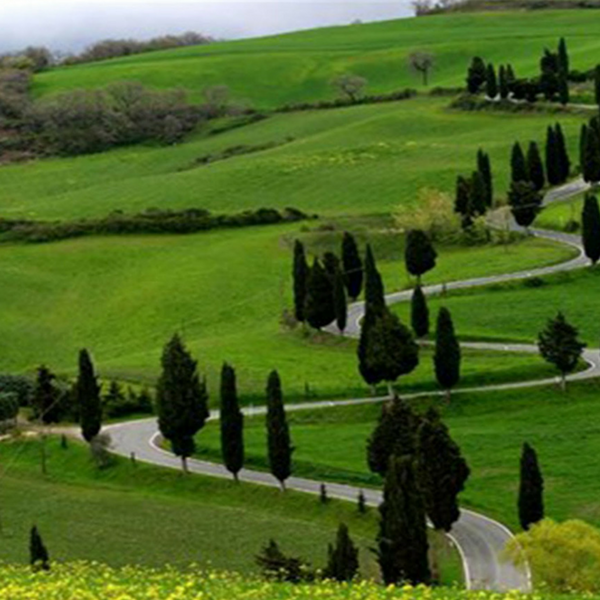 Source: youtube.com

At a distance of just 272 kilometers from Bengaluru, this place is a perfect weekend getaway for the city folks. This place is blessed with several lakes that you can visit with your group. There are different points from where you can watch and capture the beauty of this hill station. One of the must try things is travelling in Nilgiri Mountain railway which a 46 kilometer long train journey which makes you experience the scenery of the area. The place also has some historical and religious sites like Fernhill palace, stone house, St. Stephen's Church etc. There are several museums as well.
Also, a summer festival is organized in month of May which includes various cultural and fun activities that you can enjoy.
Mark your dates and plan a trip to this amazing hill station.
Yercaud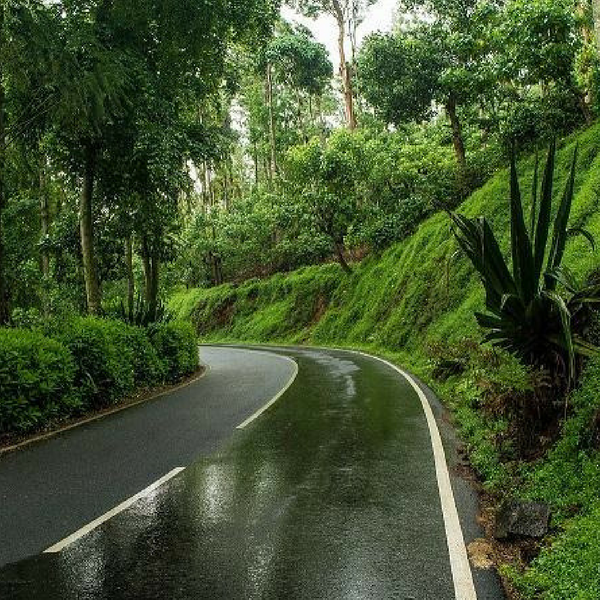 Source: peersome.com

At a distance of almost 216 Kilometers from Bengaluru lies this place that will keep you safe from sun this summer. The drive through the hill station is bliss in itself. Both, the journey and the destination, are amazingly beautiful. The curvy road surrounded by lush green hills on both sides wins your heart. You can visit the rose garden, viewpoints, Yercaud Lake etc which are famous among tourists. You can go for a walk around the area and enjoy some sightseeing, or put your shoes on and go trekking, or you can spend a lazy weekend doing nothing but getting lost the comfort this place offers.
Don't waste much time and plan a trip to the place already.
Kemmanagundi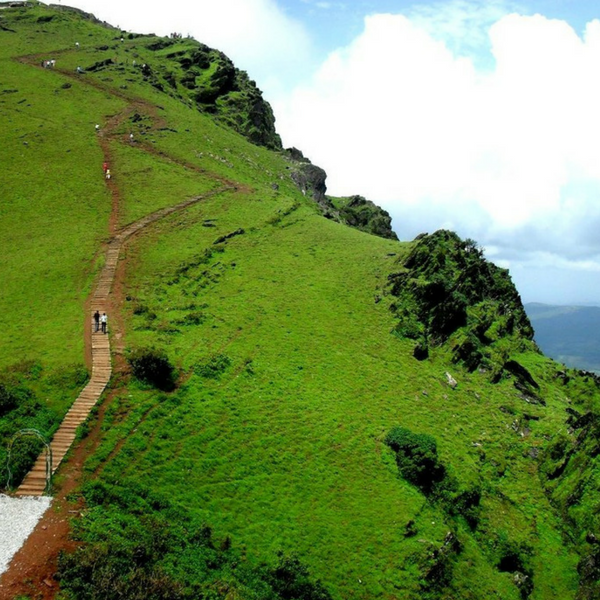 Source: kemmangundihomestays.com

Kemmanagundi and Bengaluru are approximately 256 kilometers away from each other. It is a beautiful place to spend your weekend away from the hustle and bustle of daily life in the city. You can visit Hebbe Falls, Kalhatti Falls, Z point, rock garden, shanti falls and other tourist spots to watch the serene beauty this place holds. You can also try trekking on one of the hills. The different lakes in the area are worth spending time at and will wash away your worries and leave you all relaxed. The picturesque scenery of this place is exactly what you need to make your summers less exhausting.
If you have no plans for the weekend, then it is time to get up and make some.
Yelagiri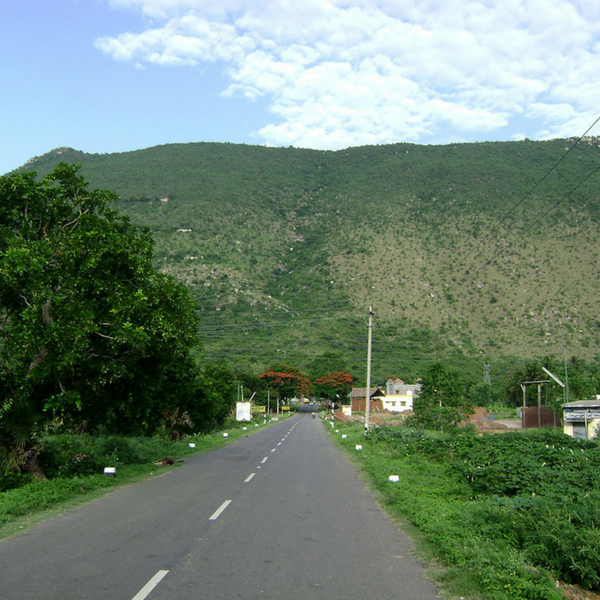 Source: mouthshut.com

Yelagiri is one of the closest weekend getaways from the city at a distance of almost 160 kilometers. Whether you enjoy a day in lap of nature, or adventure, or knowing history and culture of the place, or religious stuff, Yelagiri is your go-to destination. There are several lakes and falls in the area where you can spend quality time with your group. You can also take a stroll in the gardens of this place or go hiking on its hills. This is one of the most famous tourist places around Bengaluru due to its pleasant weather and short distance from the city. This place with its natural beauty and pleasant climate is a perfect foxhole for you to spend summers in.
This place is truly nature's gift to the summer soaked city.
Now that you have scrolled down the list, it's time to choose your next weekend getaway. We hope that knowing some of the best weekend getaways around the city will help you in hiding from the sun and planning your free days well.
It is nature time folks. Happy weekend!