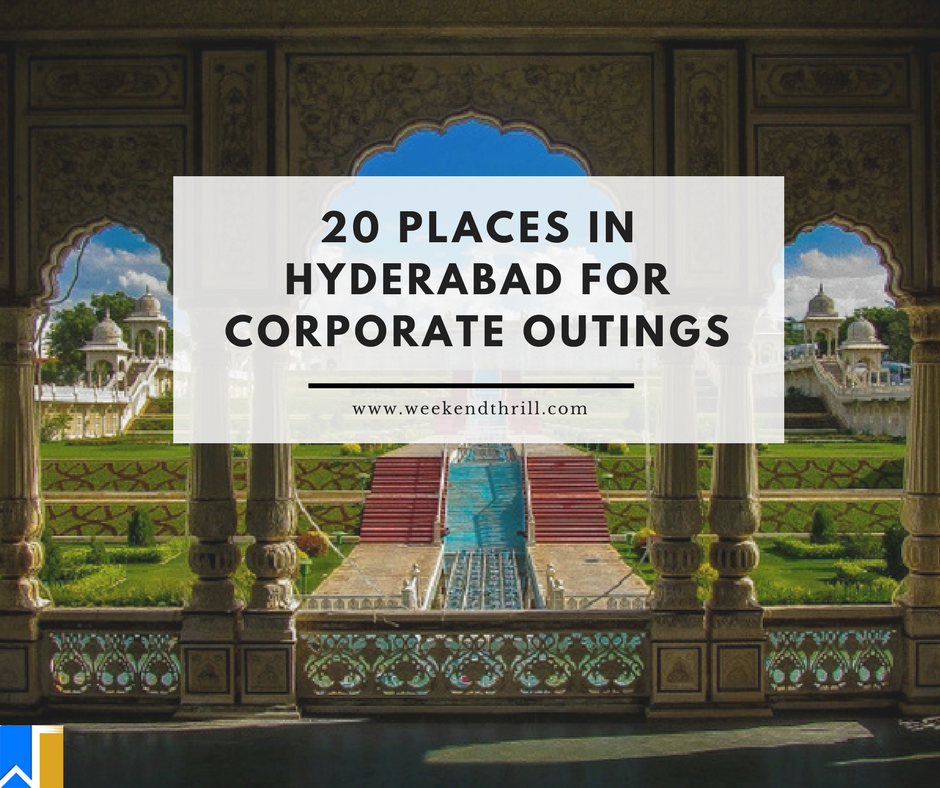 Hyderabad, the capital of Telangana, is a city famous for its history and tradition. Along with that, it is in the race for the "IT capital" of India.
With so much to offer, this city has a large corporate sector which needs a refreshing break from their busy schedules at times. Corporate events are not just a break from the tiring, monotonous life of corporate but also a great way to improve team bonding. They help employees to relieve stress and help the team to understand each other better which improves their performance.
While Hyderabad offers a tiring schedule to corporate people, it also has some wonderful places to take that frustration out.
---------------------------------------------------------
Best Deals for the Month
In case you were looking for some place for your next corporate outing, you are at the right place.
Corporate Outing and Team Building Places in Hyderabad

Following is a list of day outings in Hyderabad.
Explore Ramoji Film City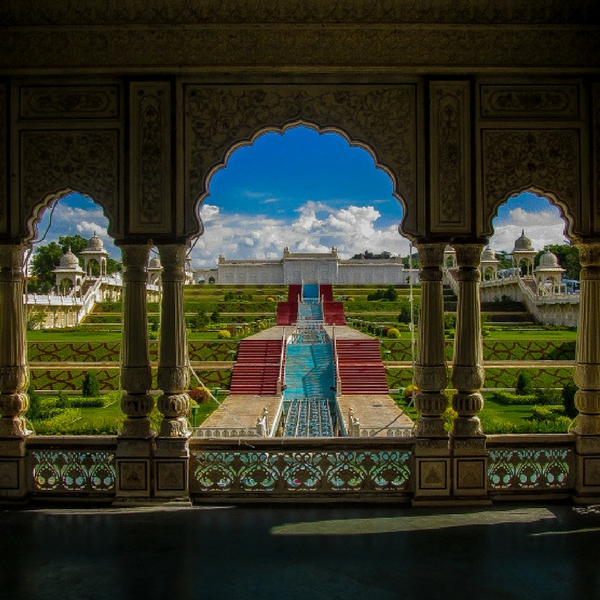 Image source: flickr.com/debajyoti-das

Location: Ramoji Film City Main Road, Anaspur Village, Hayathnagar Mandal, Hyderabad
Hyderabadi biryani and film city are two things that astonish people from around the globe. It is a must visit on the list of places to explore with the team as it promises great day outings.
Visit Medak fort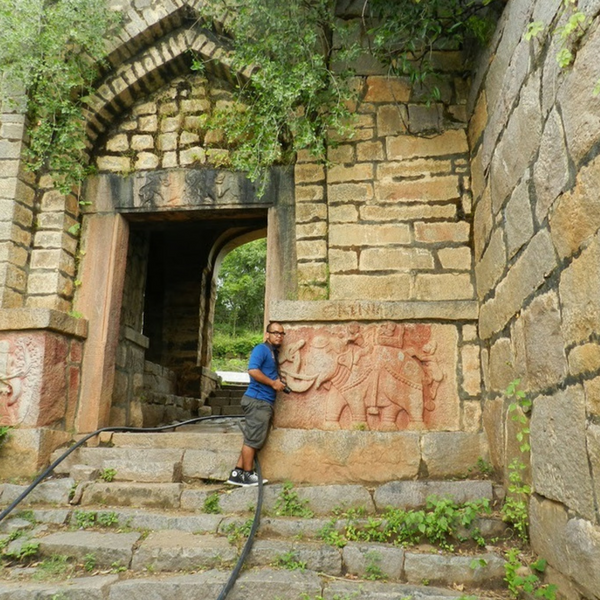 Image source:
http://azassk.blogspot.in
Location: Arabgalli, Medak, Telangana
Don't we all like road trips where everyone is singing, mingling, and having fun? Plan such trip to this fort. There's not much to see but it offers a place to picnic together and understand the history of the area. This helps in team building as co-workers understand history and each other.
Feel the adventure at Horsley Hills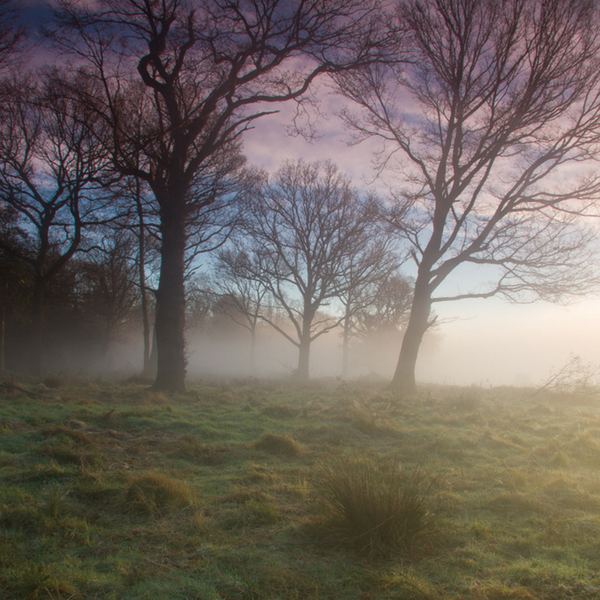 Image source:
www.flickr.com/steelerobert
Location: Chittoor district
Day outings in the lap of nature are the best. Horsley Hills offers you wildlife, beautiful backwaters, heritage visit or temples. Choose what suits you the best and enjoy.
Lace up for Deccan Trails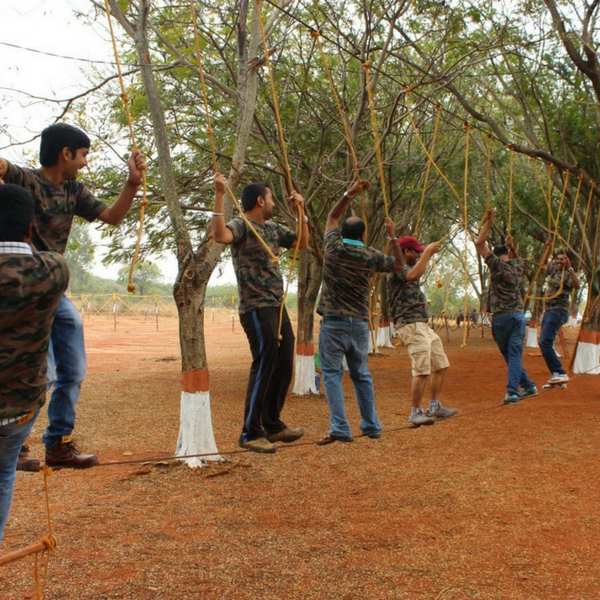 Image source: karnatakatravel.blogspot.in
Location: # 503, ABK Olbee Plaza, Road No.1, Opp: Care Hospital, Banjara Hills, Hyderabad
Ropeway, trekking, camping, outdoor games or fun activities, name it and the place has got everything. It is surely a fun-packed place to host corporate events.
Day outings at Kuntala and Pochera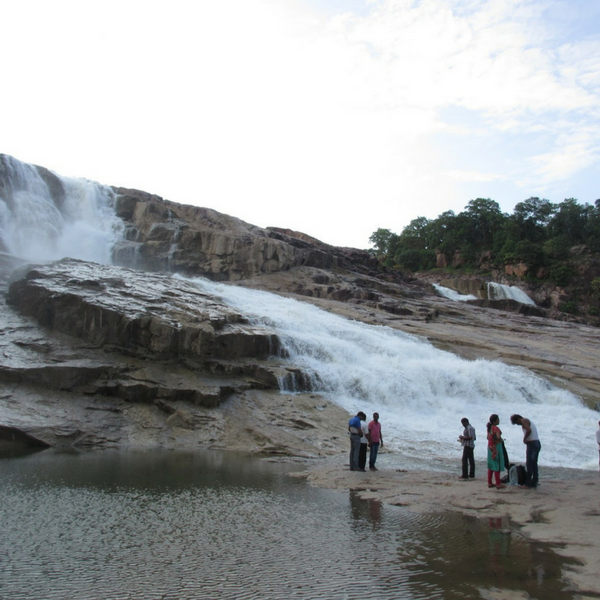 Image source:
http://idlemusingz.blogspot.in
Location: Kuntala, Adilabad District
The highest waterfall in the state, this place offers a relaxing and fun environment to plan day outings. While there, you can try trekking, lake or the waterfall while having fun with your teammates.
Team building at Runway 9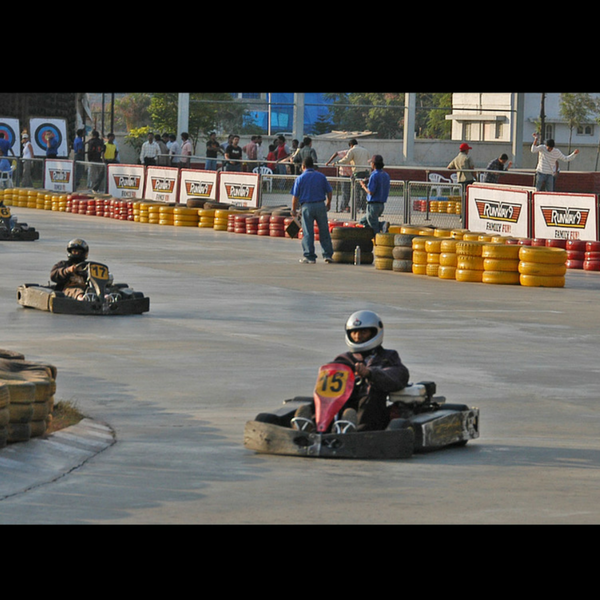 Image source: http://runway9.in/
Location: 5-115, Mohan Reddy Commercial Complex Medchal Road Kompally
This place offers go carting, laser combat, rock climbing, archery, shooting and much more. If you are looking for adventurous day outings, this is your place.
In the woods of Narsapur forest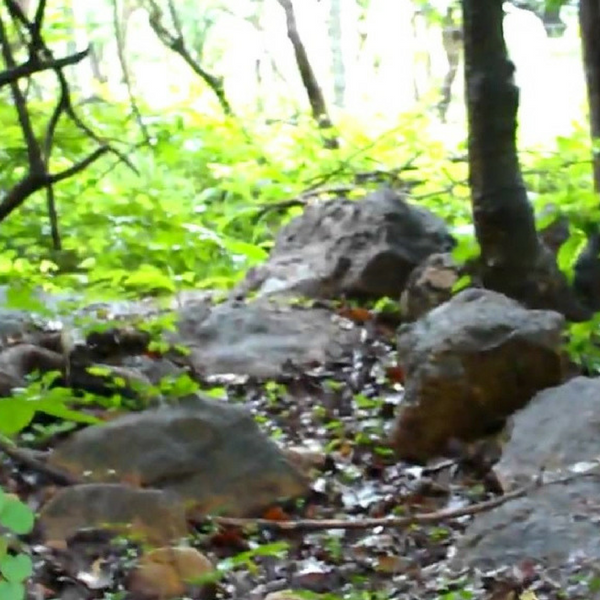 Image source:
youtube.com
Location: Narsapur, Medak district
Getting lost in the woods is one of the best ways to spend weekends. It has everything that an amazing corporate event needs: thrill, adventure, and calming environment. Enjoy the trekking and wildlife of the place and return all refreshed from the experience.
Corporate Events at Dream Valley Resort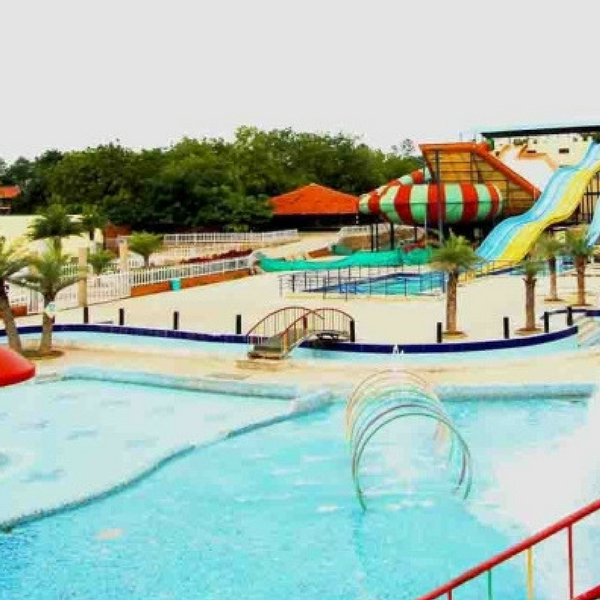 Image source:
bookmyshow.com
Location: Bakaram Jagir, Vikarabad Road,Before Chilkur X Roads,Hyderabad
This place is a paradise of adventure offering Water Park, luxury stay, corporate event halls, and indoor/outdoor games. This place, as the name suggests is a dream valley.
Relax at Summer Green Resort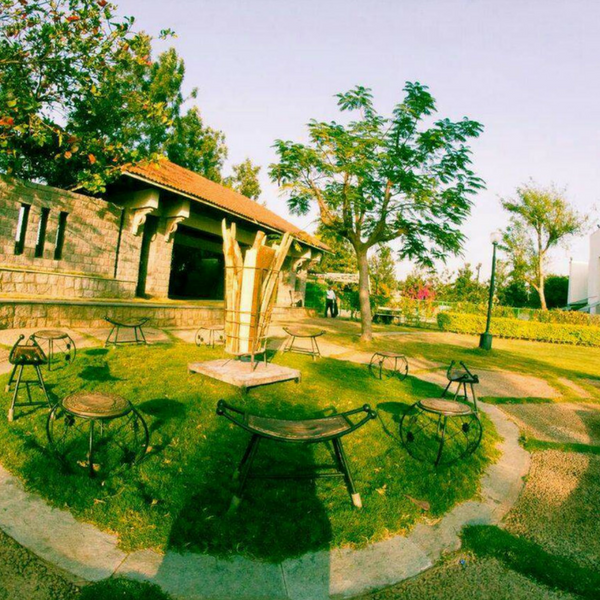 Image source: justdial.com

Location: Karimnagar Main Road, Thumkunta Village, Shameerpet Mandal, R. R. District, Main Road, Secunderabad, Telangana
This place has rich greenery, offers a lot of adventure activities and has a great ambience that makes it perfect for corporate events.
Corporate outings at Celebrity Resort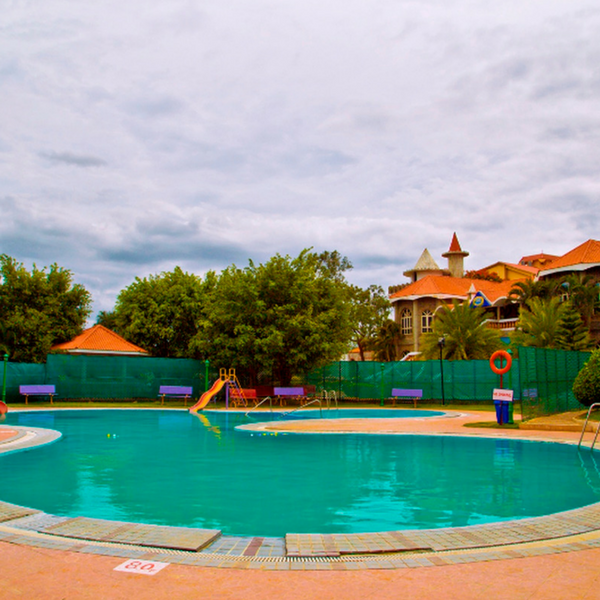 Image source: weddingz.in

Location: Survey No.1222, ORR Circle, Karimnagar Highway, Shamirpet , Medchal, Hyderabad
This place offers indoor/outdoor fun activities, pool, rain dance and DJ halls that make it a perfect destination for your next day outing with your team.
Enjoy the weekend at Button Eyes Resort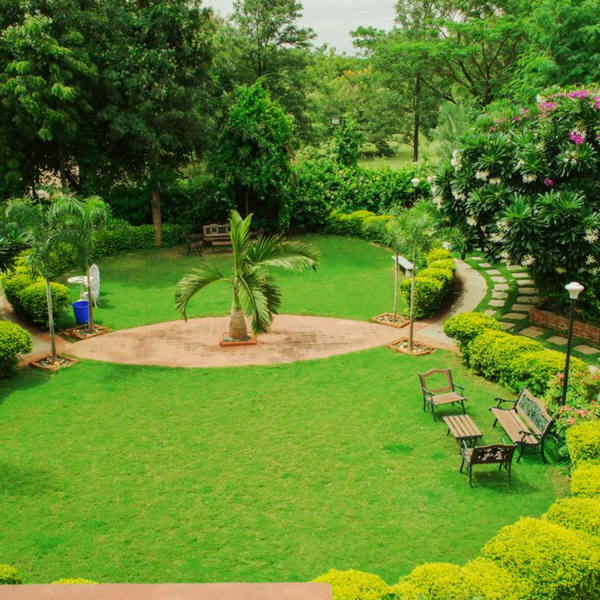 Image source:
booking.com
Location: Tholkatta Village Road, Near SV Engineering College, Moinabad, Hyderabad
The indoor games room has a range of options including table tennis, carom and snooker. Apart from that there were arrangements to play shuttle and cricket. You can also arrange bonfire or lay down on the ground and watch stars as you relax from your tight schedule.

Day outings at Golkonda Resort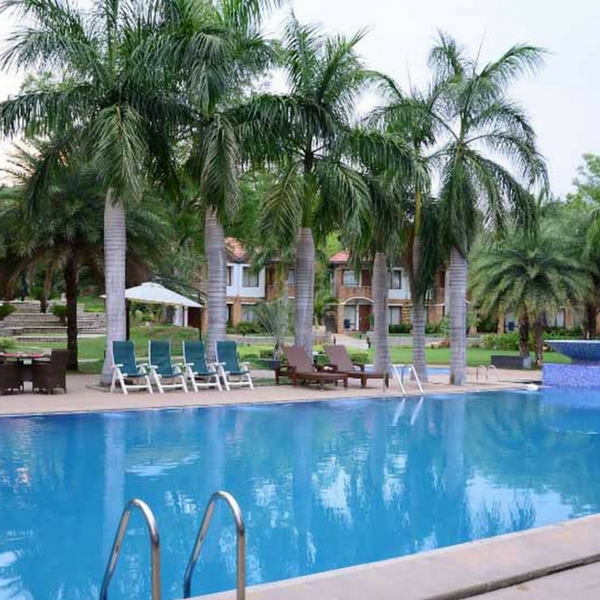 Image source: weddingz.in

Location: Sagar Mahal Complex, Gandipet, R R District, Near Osman Sagar Lake, Hyderabad
Take a break from the pile of work on your desk and move into the comfort of this place. Lush green surroundings and a quiet ambiance will set you good for next few weeks.
Have funfilled corporate events at Pragati Resort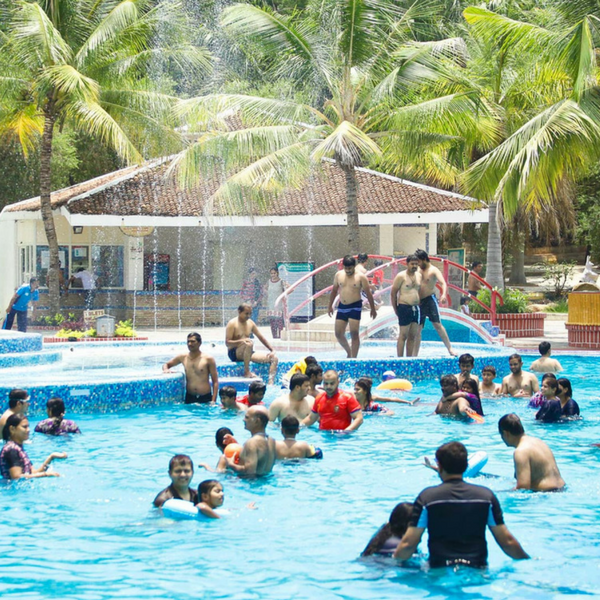 Image source:
pragatiresorts.com
Location: Proddutur Village, Shankarpally Mandal, Ranga Reddy District, Hyderabad
At Pragati resorts, you and your team can engage in many team fun activities, indoor/outdoor games and enjoy distance from city life.
Get set for Lahari Resort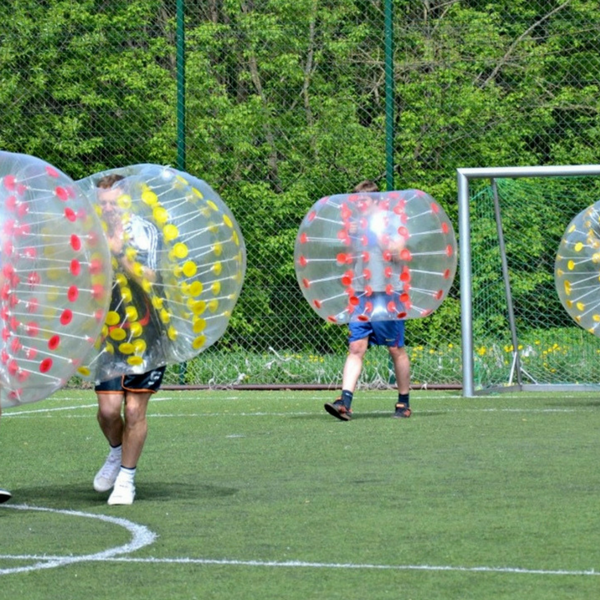 Image source: lahariresorts.com
Location: Bhanoor, Near Patancheru, Hyderabad
Transport into another world, discover new ideas, and bond with your colleagues over fun-filled activities like beach volleyball, water polo, slides etc.
Enjoy with team at Papyrus Resort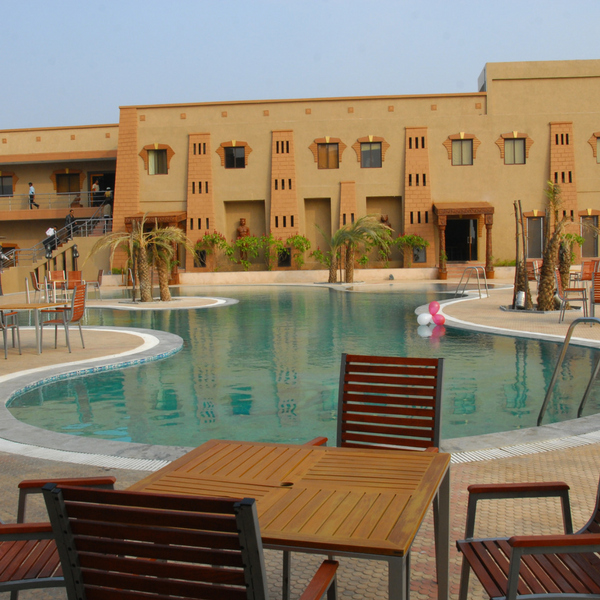 Image source: papyrusport.com

Location:  Bangalore Highway, Near 34th Milestone, Mahaboob Nagar District, Thimmapur
Have a party by poolside, enjoy board games or hit the spa. This place offers many team building events that create a good bond between the team.
Corporate events at Songs of Earth Resort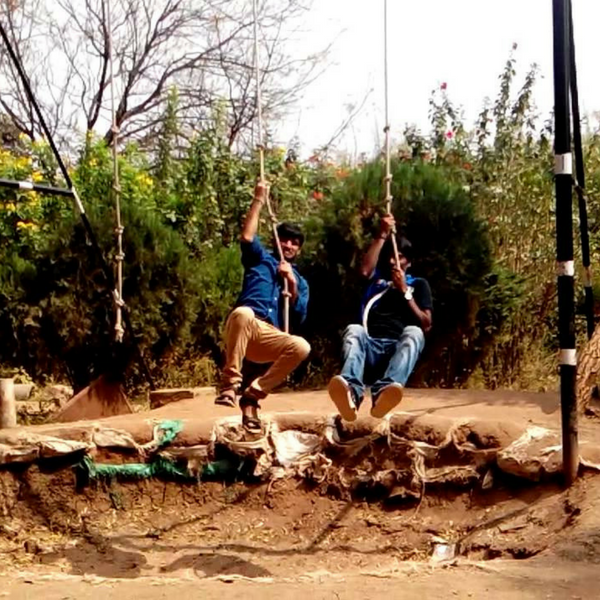 Image source:
youtube.com
Location: Opposite Indus International School, Mokila Village, Shankarpalli Mandal, Hyderabad
They have big cricket ground, rock climbing and some other adventure activities which bring the team together and help them bond well. Add this to your list if you haven't been there already.

Have a day outing at Darling Care Resort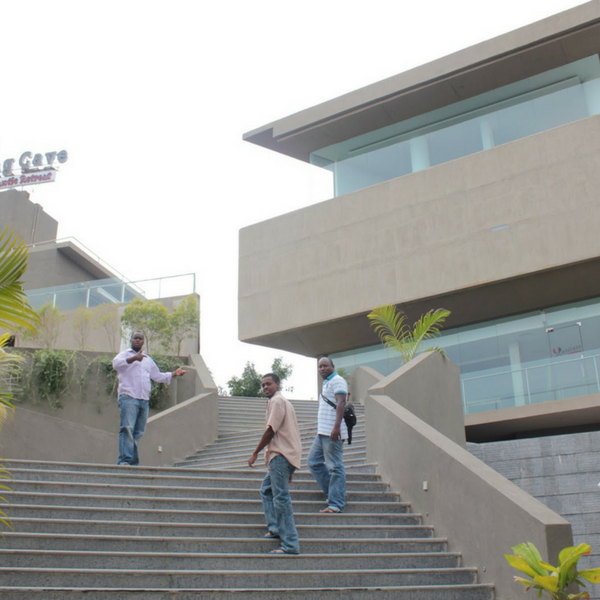 Image source: http://djfencho.blogspot.in
Location: Morarapally Village, R R District, Hyderabad
Give your team that much needed break and lose all your worries in the comfort of this place. You can spend the whole time here or go on a ride to the city.
Relieve stress at Vivanta by Taj resort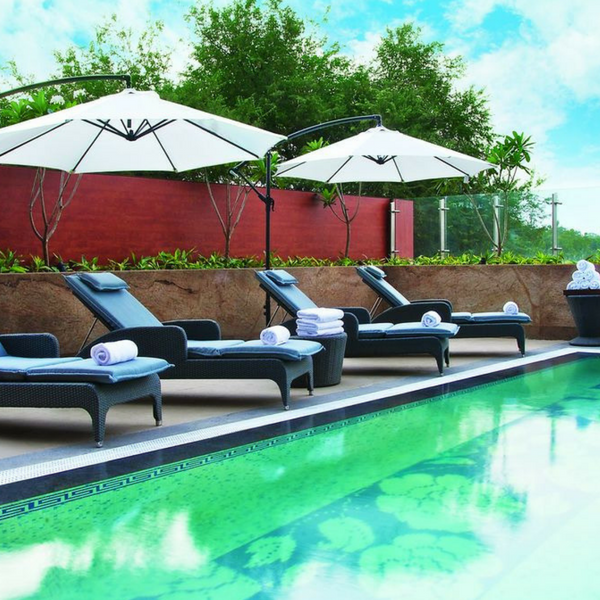 Image source: kayak.co.in
Location:  1-10-147 & 148, Begumpet, Hyderabad
This captivating world of Taj has everything that will take your mind off work and let you mix well with your team which will further improve your work.
Ease up at Lionia Holistic Resort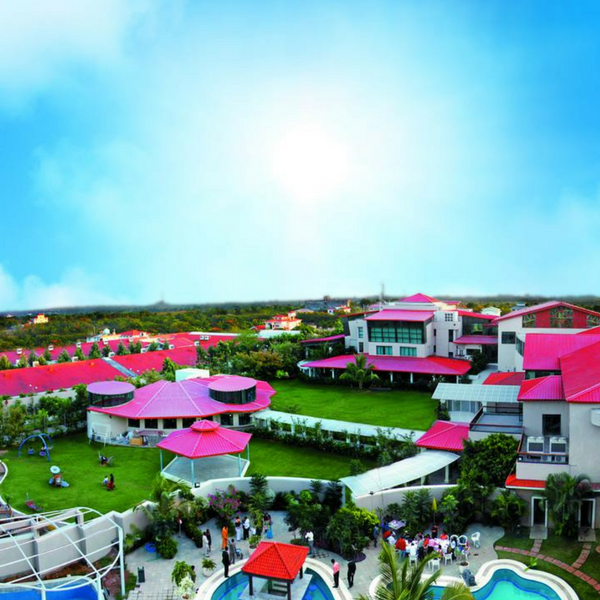 Image source:
booking.com
Location: Bommaraspet, Shameerpet, Ranga Reddy District, Shamirpet, Hyderabad
This place offers a lot of activities for corporate events like flow rider, paintball, rain splash, rainbow gazers etc. that will leave you with an experience to remember.
Team building games at Brindavan Resort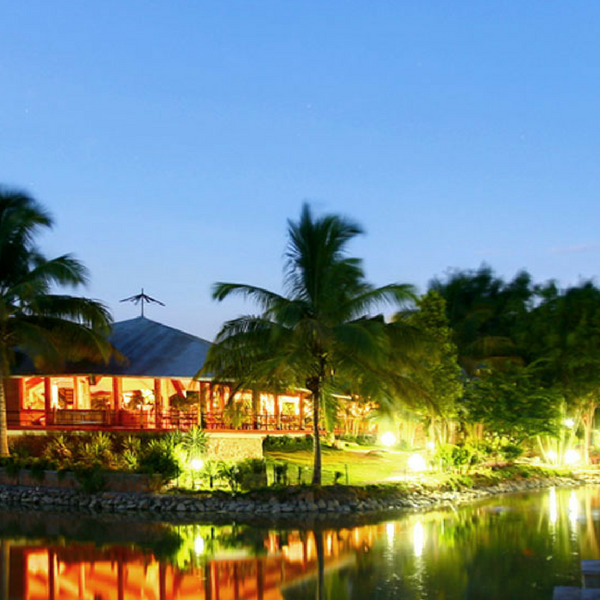 Image source:
resortsinhyderabad.co.in
Location: Shamirpet, Secunderabad, Telangana
It is covered by a huge 60 acres green land and a big swimming pool which gives you good space to have fun activities in groups. If you are planning a day outing with your team, you must give this place a shot.
Get ready to charge your team with new energy and enthusiasm by visiting these places. Have a fun outing!