When the sun wearies down and the moon climbs high amongst the stars and the voyaging clouds, when the darkness of violet and icy blue congregate with the shades of grey and black, the exhilaration of party goers surges as they sprint nomadically from their monotonous life into the sway and swirls of party. Amongst the kaleidoscope of shades and artwork, quirky props and retro lighting, when the thumping beats sear into the blood along with inimitable drinks, the nightlife in Thailand rises from the yesterday's ashes making it the ever most cherishing weekend getaway.
There are a lot of things to do in Bangkok, touring each place takes a different toll, party places in Bangkok revitalize the souls instilling fun drunken memories amidst the deafening, throbbing beats and blinding lights. Listed below are 25 party places in Bangkok, we ensure that you'll experience some finest stills of the nightlife in Thailand and have an excellent weekend getaway.
Top 25 Party Places in Bangkok
Bars and Pubs in Bangkok
1.Maggie Choo's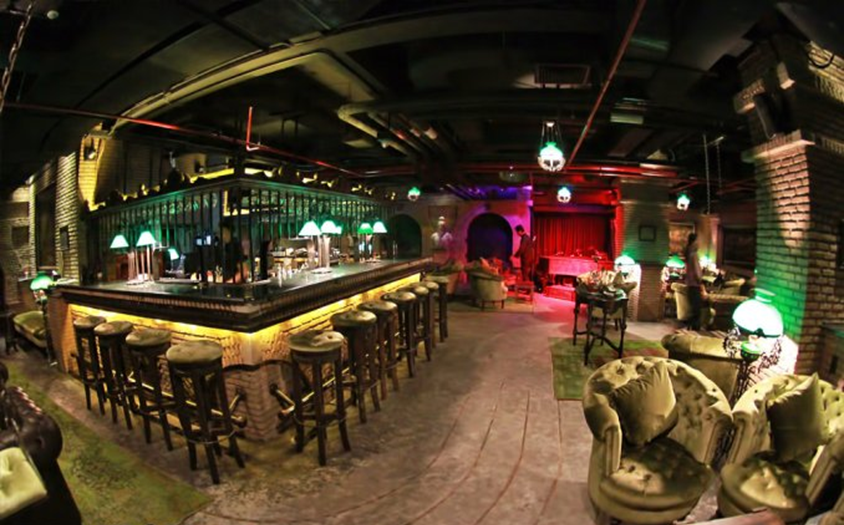 ---------------------------------------------------------
Best Deals for the Month
This is the best cocktail bar in Bangkok, an artfully decorated dark and broody venue at the Novotel Bangkok Fenix Silom. It gives the early 1930's Shanghai ambiance with craftily designed hanging paper umbrellas, alluring traditional Chinese model statues and terracotta styled warrior statues which oscillate suspended from the ceiling. Private booths are made up inside what used to be the old bank vaults with giant metal doors and brick works of the East India Company. The music is not loud to create a talkative environment; the cocktails are best and classic. There's a piano at a side to invigorate by music nights.
Entry fee: 350 baht for cocktails
Special feature: the vaults from the 1930s provide an eerie, secretive and strange enchanting place; the cocktails are the most classic in the region. At 22:00 the ambience changes to raucous Jazz music.
Insider tip:
Location: Novotel Bangkok Fenix Silom Hotel, 320 Silom Road
2. The Iron Fairies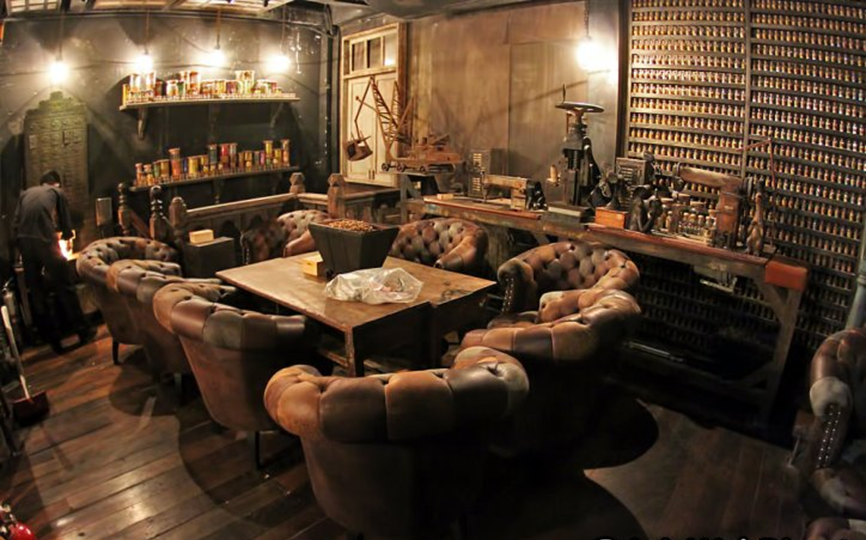 Source: Bangkok.com
The Thong Lor's rowdy and trendy crowd's favorite drinking den The Iron Fairies, designed like an ironsmith's workshop looks uncanny and broody especially with the iron wrought staircases, dilapidated bricks and timber and the rusty exposed pipes. It adds to the creepiness by the bottled fairy dusts which are stacked along in rows, secret doors, mazes of stairs, dark alcoves and iron effigies with wings everywhere. The Jazz band which plays at 21:00 is bound to sway everyone in its thumping beats, the reservations close up soon, be sure to plan ahead.
Entry fee: almost 400 bahts for some cocktails and beers+ Dutch, Mexican, Japanese offerings.
Special feature: it gives strange vibes with mean fish, egg, and Aussie beef burgers, free peanuts and little fairies to buy.
Location: 402 Soi Thong Lor, Sukhumvit 55
Book Thailand Package for INR 6999/- Per Person here
3.Levels Club terrace & lounge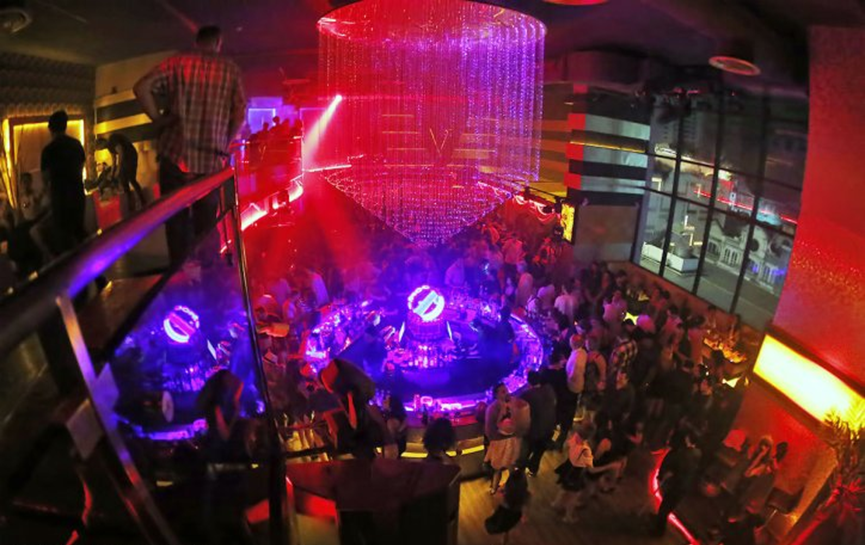 It's a stunning three diverse party zones housed in one linked space. The terrace bar, classy lounge and a closed box-like club, with best sound systems in the city and lighting of thinly used neon yellow and pink to compliment the lounge and infuse a sophisticated ambiance. It has a row of seats against the glass balcony and standing tables in front of the bar. Just below the huge chandelier which seems like stream of cascading rain is a circular bar that glows purple in the high ceiling room with party pop and hip hop, there's a plenty of space for floating around and dancing. The second room can be accessed though a tunnel like corridor with DJ pumps and loud bass EDM music and laser light settings. DJs around the world are booked in and its only then when the entry fee is decided.
Entry fee: only during special DJ nights, 250-300 bahts for drinks
Special feature: Thursday- ladies nights (3 free drink coupons before midnight) Friday- themes like Playboy mansion and Burlesque.
Location: 6th floor, No.35, Sukhumvit Soi 11, Sukhumvit Road, Bangkok
Read More- 35 Things to do in Bangkok
4.Ce La Vi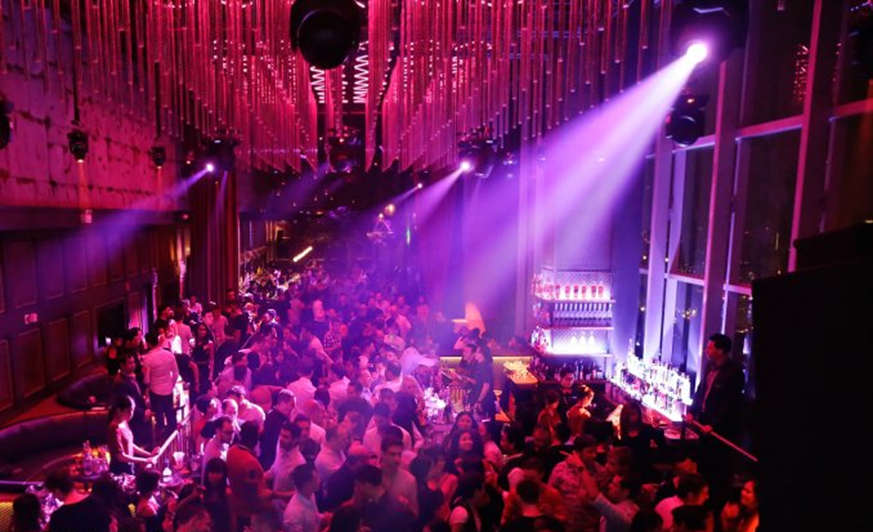 It is the most glamorous night club in Bangkok, once inside you'll be lost in the world of music, drinks and lights; even if you don't dance, Ce La Vi (Ku De Ta) is bound to sprint forth the dancer in you. If it all gets too much for you, there's a serene terrace just for you to breathe in a trance at the skyline of Bangkok. The entrance is a candle lit corridor which leads through a maze of drapes into the world of mix and lounge club, with multi-tiered dance podium and professional dancers meeting guests. The lightning changes radically along with the music and the night theme.
Entry fee: Monday- Thursday entry free; 300 baht Friday-Saturday, entry will give a drinks coupon.
Special feature: Wednesday is ladies night, the Bangkok Invaders (band) rise to hip hop; Thursday is for more intense boisterous beats and weekends for party pop and R 'n' B.
Location: 39th and 40th floors, Sathorn Square Complex, 98 North Sathorn Road.
5.Onyx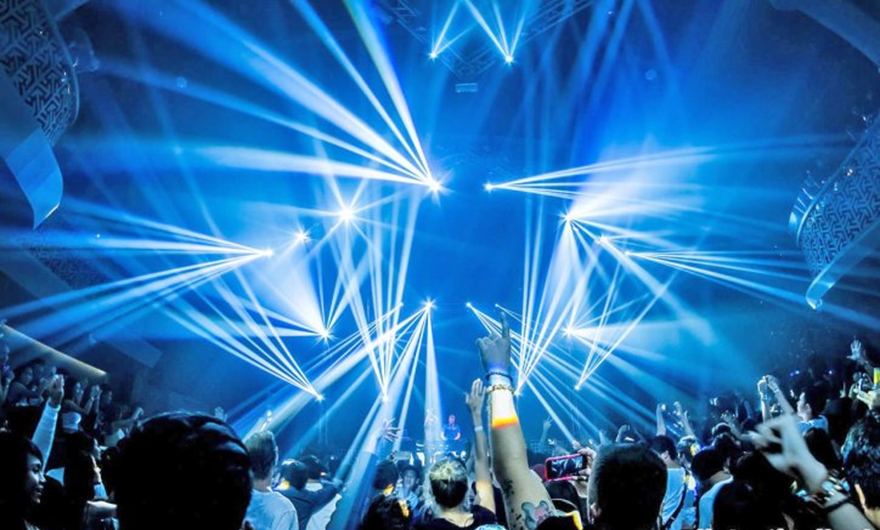 This is Bangkok's Mecca for bass-heads EDM, CO2 Cannons, awesome laser shows and confetti drops. World's best EDM bands have performed here including the Chainsmokers, it offers the top shelf spirits and VIP areas which cost a lot of money with the view of the DJ booth a balcony, extra staff and have private washrooms. The Odyssey is a club in the second room for underground music of deep house trace and progressive music, Onyx is famous internationally for EDM and open space clubbing.
Entry fee: 300 baht, 1700-8000 for VIP and super VIP areas.
Special feature: Visits from international EDM bands, multilingual staff, ice cannons and confetti bombs.
Location: Royal City Avenue, Block A, Rama 9 Road entrance.
6.Live RCA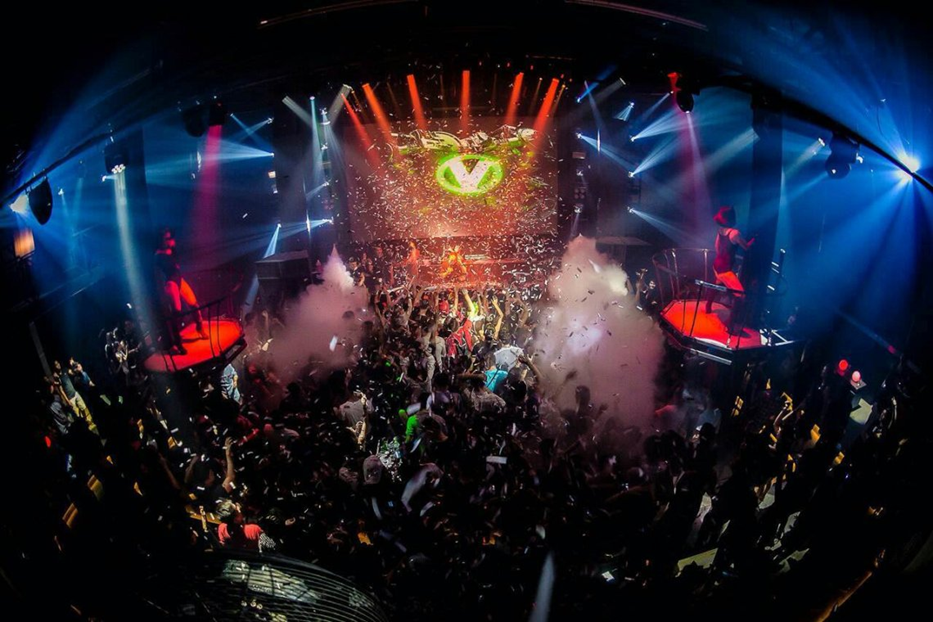 This is the most famous dance club with huge dancing area sprawling, a paradise for those who love to dance their wits out. This new addition to the royal city avenue has joined the other high end clubs; the live music and dance show the appearances of international DJs and impressive LED and neon lighting systems. This is open only at certain events, and usually once a week. The music of heavy EDM, house focused welcome DJs like Paris Blohm, Fritz Kalkbrenner and Moonbootica and Yves. You don't need to wait for your drinks, there are plenty of bars dotting around, and there are 25 sqm LED screen, strobes, lasers and loud sound system.
Entry fee: 300 baht, drinks included
Special features: visits from international DJs, no long queues for drinks.
Location: Live RCA, RCA, Rama 9 Road, Bangkok
7.Demo Nightclub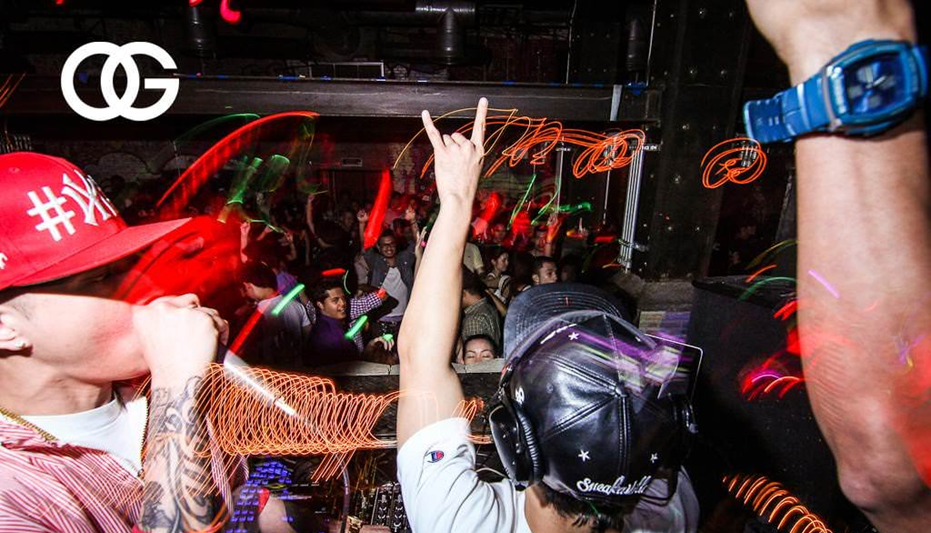 This abandoned warehouse is now the coolest and fashionable night clubs in Bangkok, with bare brick walls wrapped in graffiti, metal shutter and exposed piping. It's famous amongst the children of the elites of Bangkok; the first room is a neon-orange bar to warm up with hip hop while the other room has radical house and electro music, adjacent is an outdoor area to hangout, chat or just relax with your drinks. The funky villa next to it has more typical crowd with R 'n' B and up tempo party tunes.
Entry fee: No entry fee, 220+ baht for drinks
Special features: two adjacent clubs, if you don't finish your bottle in a night a ticket can be issued to redeem within a month.
Location: Thong Lor Soi 10, behind Muse club, Bangkok
8.Insanity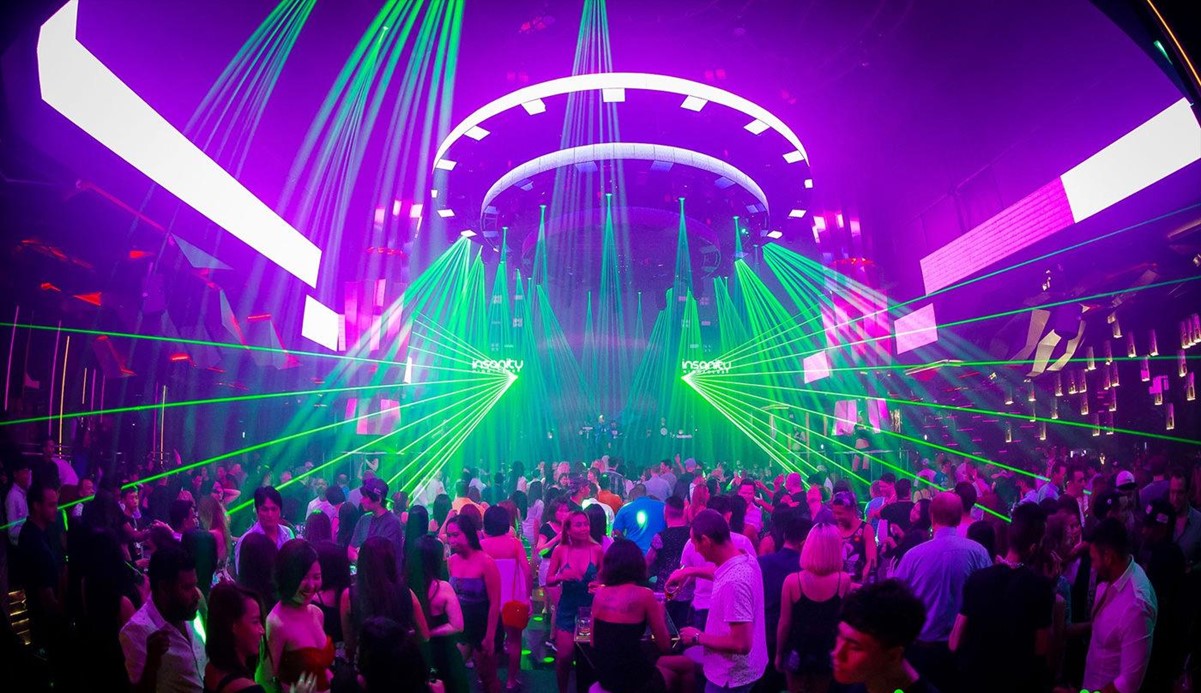 This is an international class clubbing hub, from bass-heavy big room EDM to bass-heavy House, hip hop and open format; it rocks it all with impressive lights and laser systems. Thai and international DJs play from a grand DJ station, a reminiscent of the hard party European clubs. V8 diner has moved in front of the club, it's a well known pre-party place with good discounts for beers.
Entry fee: 300 baht
Special feature: On the famous T-junction of Bangkok's renowned party street. Nearby places are Nana BTS station, Soi Cowboy and Nana plaza.
Location: 32/2 Soi Sukhumvit 11, Khlong Toei Nuea, Bangkok
Read More- 35 Things to do in Bangkok
9.Beam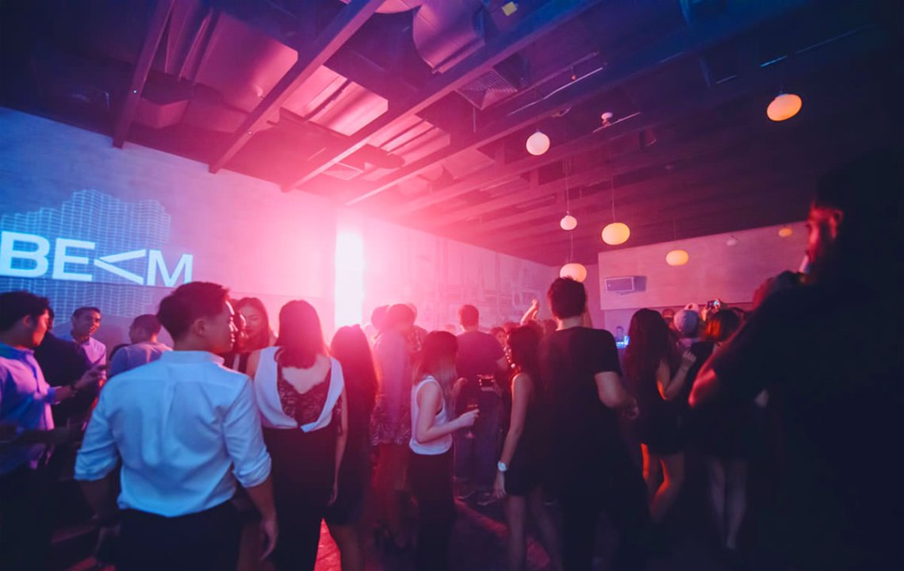 This nightclub focuses on bringing over the most critically acclaimed DJs from European countries, Asian countries and the US who're all the upcoming artists. It's also a hub for all the young elite crowd of Bangkok who party in the coolest and chilled out styles. The underground house and techno music bang along the bass heads, although the vocal EDM isn't played, the music style is minimal and deep like the European dance clubs and their glamorous partying styles.
Entry fee: 250 baht includes 1 free drink
Special feature: the unheard DJs bring out the most music and dance.
Location: 72 Courtyard Mall, Thonglor, Sukhumvit Soi 55, Bangkok
10.Glow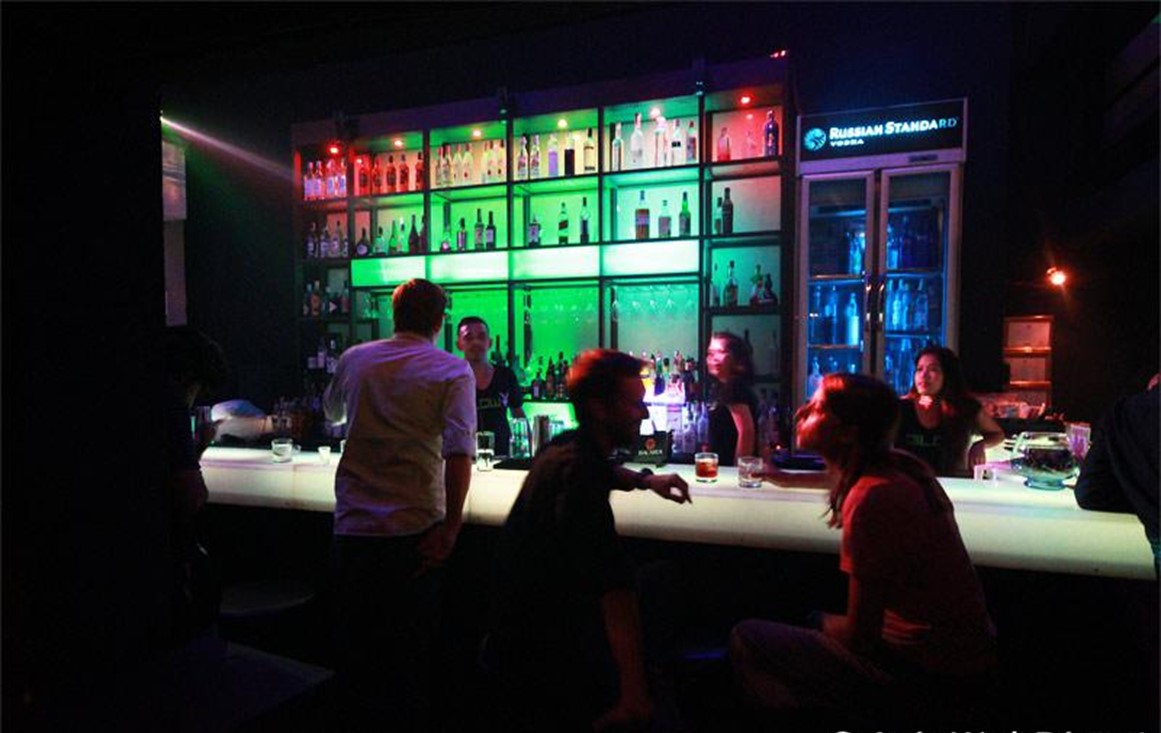 This has a strict underground dance music policy; Glow offers more into rocking the bass-heavy beats and instills a love for music more than the cash in your hands. It throws up Bangkok's most vibrant and world-class parties taking clubbing on another level. The club features a lot of artists from various regions of Europe who play anything from techno to Detroit style house mixing it up with drum 'n' bass the underground trance scenes are fairly underrepresented, come what may, Glow doesn't leave people tired or bored.
Entry fee: 300 baht
Special feature: Glow offers more into rocking the bass-heavy beats and instills a love for music more than the cash in your hands.
Location: 96/4-5 Sukhumvit Soi 23, Bangkok
Discotheques in Bangkok
11. MIXX discotheque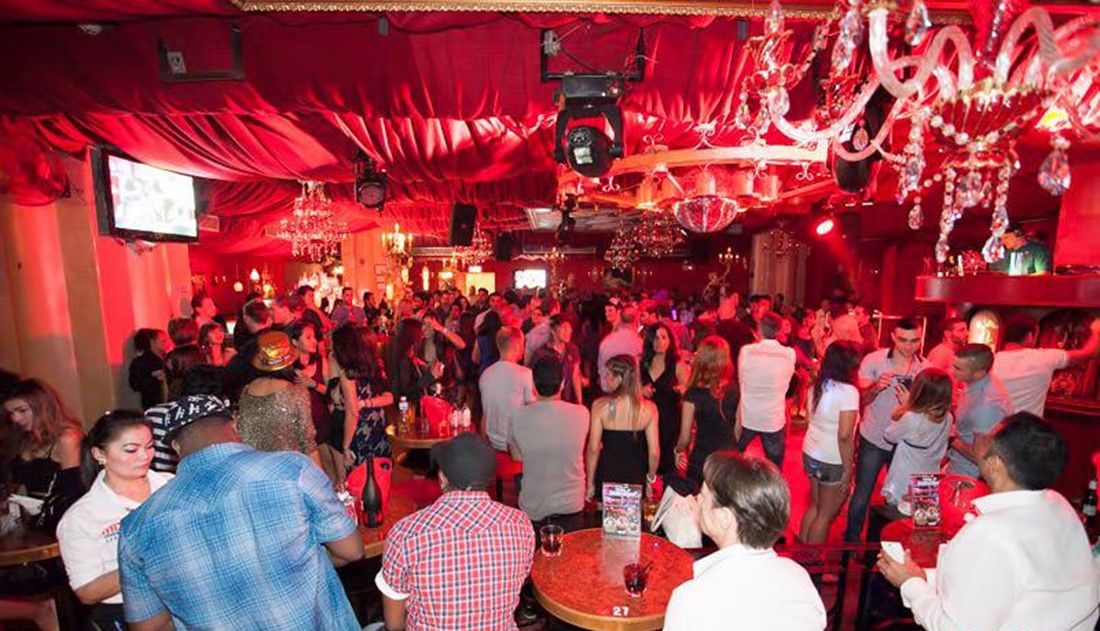 It's the favorite place to hit for an after-hour party to dance until sunrise, its first room is devoted to party pop and hip-hop, while the second cave-like back room is dedicated to more beat-heavy trance and R 'n' B music. The party here takes a full swing at 1:00 and ends up after 6:00, its stark corridor serves up to emphasize the opulence of the interior of a giant red boudoir decked out in drapes, gold statuettes and glimmering chandeliers. It has huge space to dance, with small tables scattered around for drinks, exotic beauties dancing to the beats. The second room has excellent laser and sound system, smoking is only allowed at the back of the room, the DJs here are usually international with Ibiza like experiences who know how to keep the room thumping.
Entry fee: 350 bhat
Special feature: the second room invokes more party pleasure with non-stop riveting music.
Location: Intercontinental hotel, 973 Ploenchit Road, Siam
12.Route 66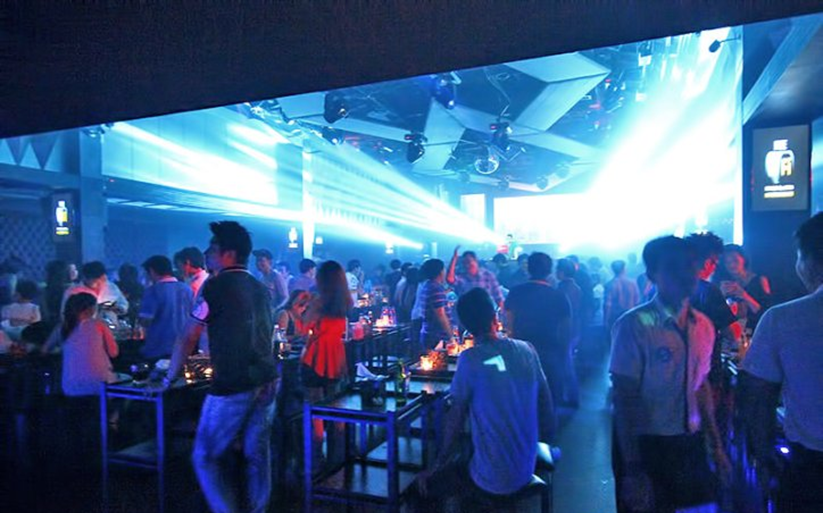 It is famous for its wild parties amongst teenagers and university students, it's usually in a swarm of plethora of people that it gets difficult to dance and party but so is the case with all other best nightclubs in RCA. It's usually on Wednesday and Thursday that you can find some place to stand as during Saturdays if you find a table, you've won lottery. Sunday- Thursday two rooms are to be chosen, on the right is the best hip hop, dance pop and R 'n' B zone, and left is a roster of best western and Thai hits.
Entry fee: 300 bhat
Special feature: for the non hip hops and R 'n'Bs, the left side is a solace which isn't there in many places.
Location: RCA( Royal City Avenue) Block A
13. Shock 39 Club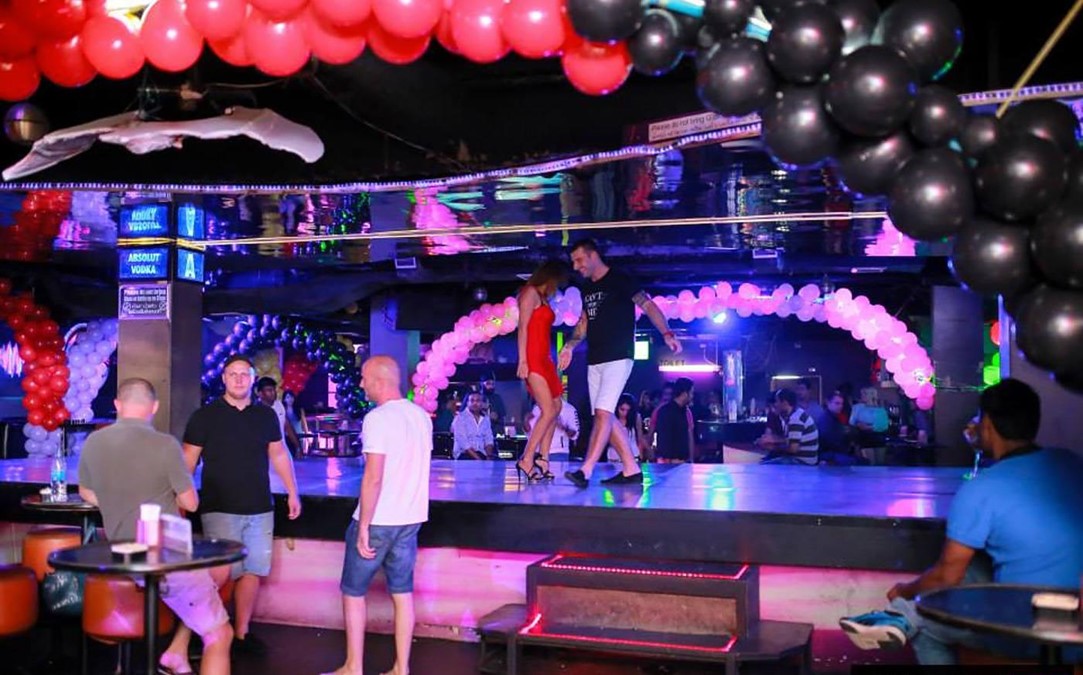 It has mega sound system for EDM, house and trance tracks; one of the best party places in Bangkok after 2:00 in the morning. It's a labyrinth of hues in purple, blue and white tones with a dance floor lit up like a ramp for catwalk, an artfully raised DJ booth and a bar. The DJ 'Jay' is multi talented who plays from EDM to hip hop to techno, therefore it has a mixture of ages as it's located off the beaten track.
Entry fee: 300 baht
Special feature: Decoration and lighting ambience is soothing, 2 free drinks upon entry, ladies get free entry between 21:00 and 24:00.
Location: 39 Phetchaburi Road, Ratchathewi.
Rooftop bars in Bangkok
14. Vertigo Rooftop and Moon Bar at Banyan Tree

On the 61st floor of the Banyan tree hotel towers the Vertigo and Moon Bar is one of the finest and thrilling weekend getaways to rejuvenate your souls and have cherishing fun. Vertigo has been the most favorite of the rooftop bars since a long time, its unusual narrow and elongated shapes occupies both the bar and the restaurant putting up a façade of a spaceship sailing by. Associated with luxury and high spiriting classic drinks its panoramic vista of Bangkok's scintillating skyline will leave you agape with the sun setting and painting a yellow ribbon on the river and the rising moon immaculately iridescent on the skyscrapers to lure people out.
Entry fee: No entry fee, 500+ baht for wines and drinks.
Special feature: Luxurious place and of course the Panoramic vista of the receding skyline through the mind-blowing drinks, restaurant for dinner.
Location: 61st floor, Banyan Tree, 21/100 South Sathon Road, Bangkok
Read More- 17 Adventure activities to do in Pattaya
15. Sky Bar Rooftop at Lebua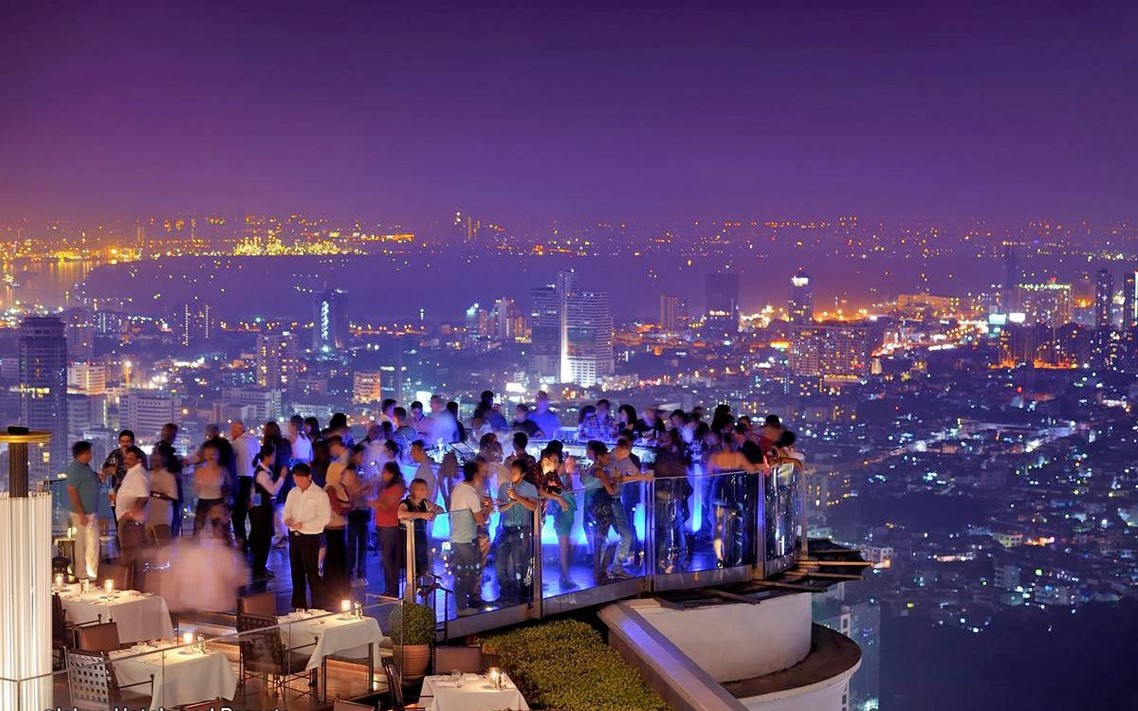 Source: Bangkok.com
On the 63rd floor of the Lebua State towers stands pompously the Sky bar, famous for the scenic view of the Chao Phraya River varying in shades with the stretch of day; it glows brightly like a golden cascading fetter during the day and a luminous diamond string at night christening the sundowner cocktails with it glistening memories. There's usually a lot of crowd which will make you feel claustrophobic added there's not much place to sit, but just once if you take a glimpse at what the rooftop offers you'll compensate and gulp down your drink. There's a varied range of alcoholic and non- alcoholic drinks
Entry fee: No entry fee, 150+ baht for wines and drinks.
Special feature: Luxurious place and of course the sight of Chao Phraya River, restaurant for dinner.
Location: 63rd floor, Lebua State Tower, 1055 Silom Road, Bangrak, Bangkok
16. Octave Rooftop bar at Marriott Hotel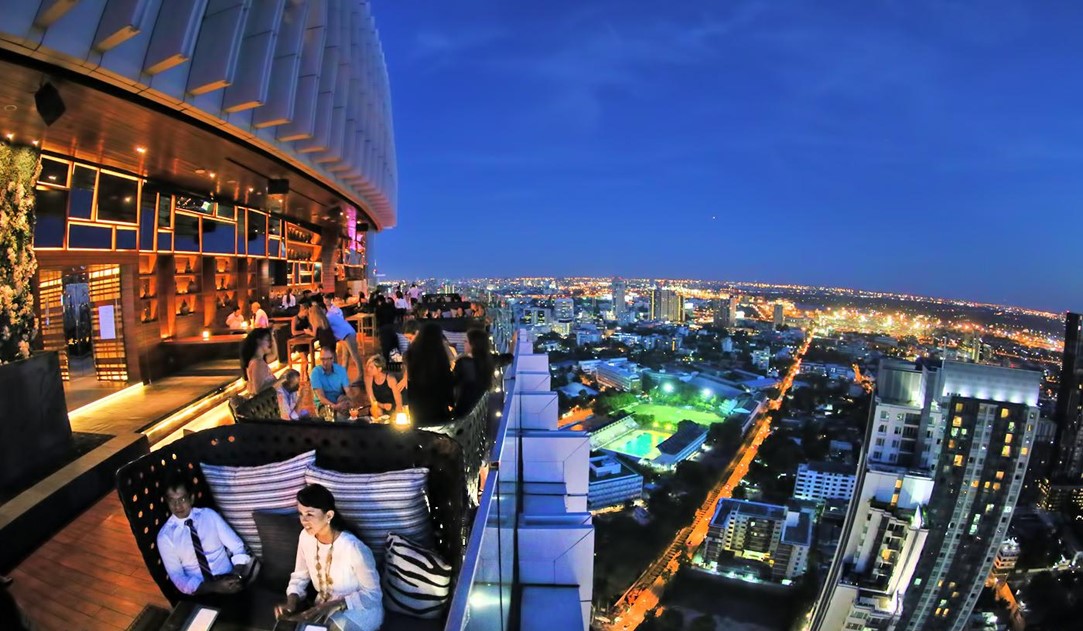 It's the only rooftop bar in the Sukhumvit road and the highest which gives full 360 degree view of Bangkok with only a sheet of glass in between. It's the highest spot in the city for party and EDM and trance music, Octave has made sure unlike many rooftop bars that there is a comfortable seat for anyone who enters, to sit, relax, indulge and party hard. The ambience and vibes are very impressive and soothing, the first level is for ideal dinner or business meets with high end luxurious settings, the second level is all sway and rock to the music played by some famous DJs.
Entry fee: No entry fee, 220+ baht for drinks
Special feature: Luxurious, with enough sitting spaces, restaurant for dinner
Location: 45-49th Floor, Marriott Hotel Sukhumvit, 2 Sukhumvit Soi 57, Bangkok
17. Park Society rooftop at Sofitel So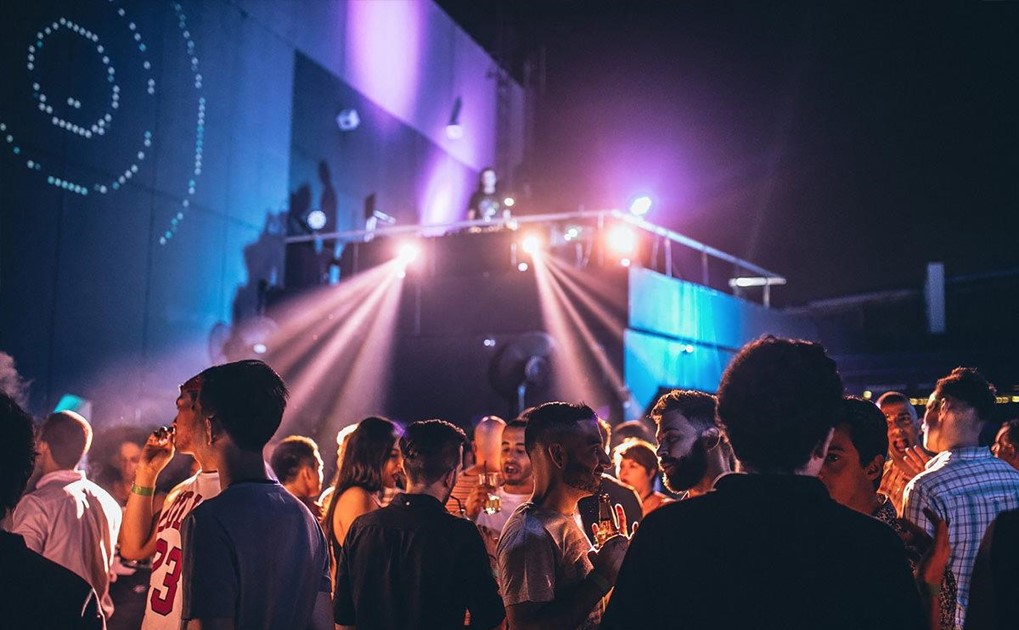 Park society at Sofitel So, gives glimpses from the rooftop that no other rooftop bar offers. It doesn't show the ever glimmering skyline the way the other rooftop bars do, but it does show the lush green immensity of the Lumpini Park and beyond the strikingly conspicuous metal-sleek skyline of Siam and Silom the intimidating towers with ever changing shades. At the bar, the music is very good and drinks a bit cheaper form the Moon bar are available.
Entry fee: No entry fee, 290+ baht for drinks
Special feature: view of the Lumpini Park and Siam and Silom towers, and restaurant for dinner.
Location: 29th floor, Sofitel So, 2 North Sathorn Road, Bangrak, Bangkok
18. 360 Rooftop Bar at Millennium Hilton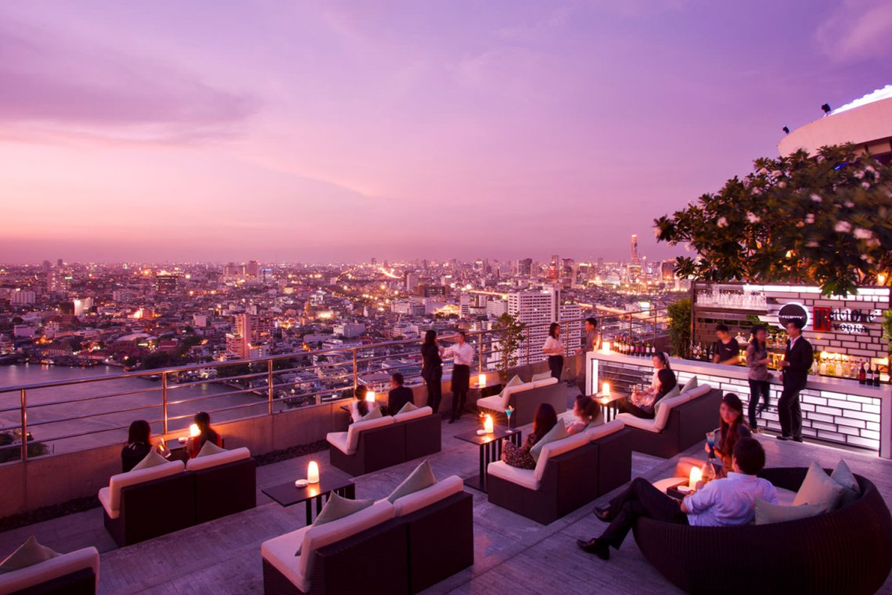 On the 31st floor of the Millennium Hilton towers this bar looks like a gigantic flying saucer hanging on the edge of the tower. It's an amazing 360 degrees cupola looks balanced fragility in a rectangular open space revealing the tall riverside. Although this bar doesn't match up well with the other rooftop bars but the view of the river side, the sight of sailing and cruising ships and boats in unmatchable. It's the most beautiful place to be in during dusk, it's not crowded like other bars and you won't have to wait long for your drinks to be served.
Entry fee: No entry fee, 300+ for drinks.
Special feature: it's never crowded, no need to wait for drinks, ideal for throwing parties at occasions.
Location: 32nd floor, Millenium Hilton, 123 Charoennakorn Road, Klongsan, Bangkok
19. Above eleven Rooftop bar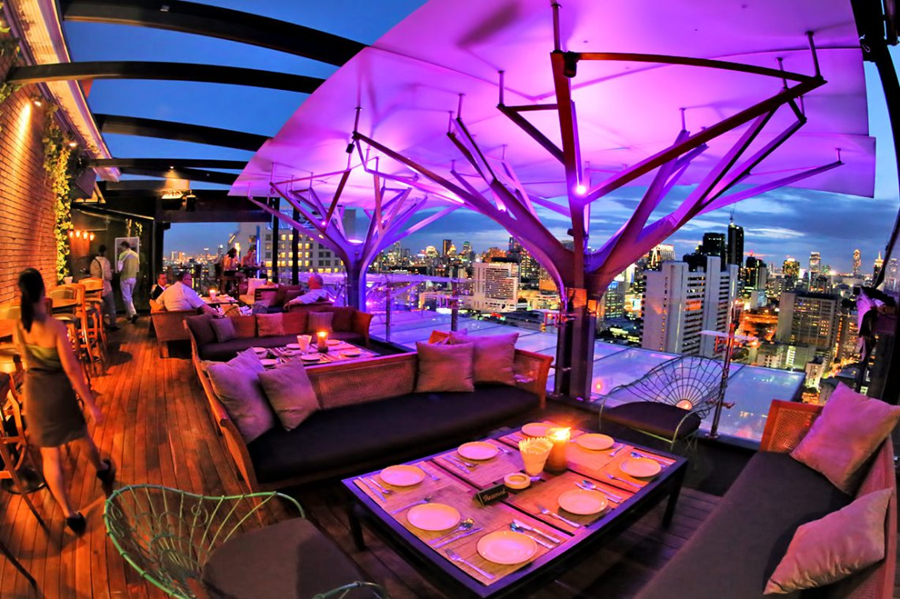 On the 32nd story, this rooftop bar is all calm and serene; the music does wonders in creating heaves of dances. From here one can stare with no leashes into the paucity of life, tiny people walking by, the traffic only seen in lights, the busy life of the residents, all can be seen and observed whilst sipping from your drink. Wednesday nights are dedicated to couples and salsa while Thursday tears down with a three-piece jazz band with house music during weekends.
Entry fee: No entry fee, 300+bhat for drinks
Special feature: Wednesday nights are dedicated to couples and salsa while Thursday tears down with a three-piece jazz band with house music during weekends.
Location: 33rd floor, Fraser Suites Sukhumvit, Sukhumvit Road Soi 11, Bangkok
Read More- 17 Adventure Activities to do in Pattaya
20. Cru Rooftop Bar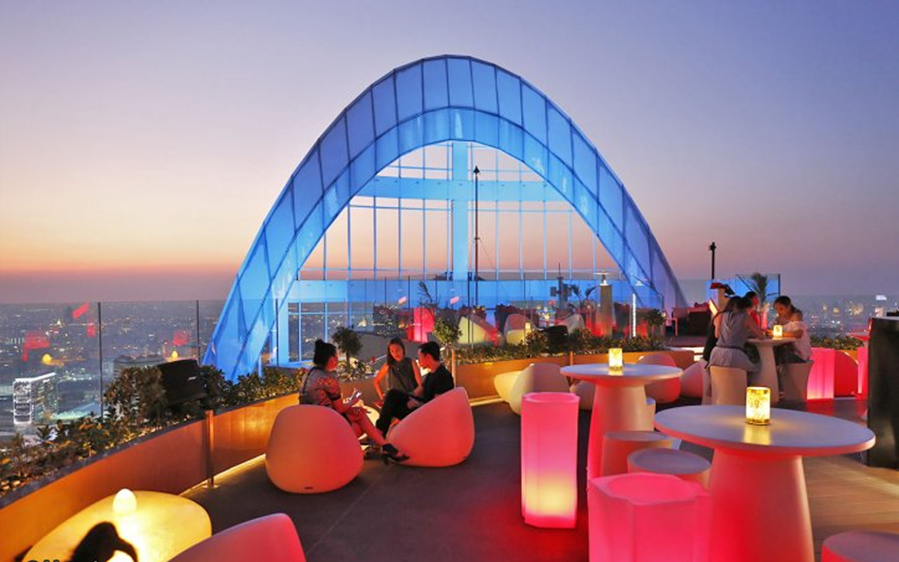 It's one of the fanciest rooftop bars and is famous for champagnes of some exclusive labels of G.H. Mumm Champagne and a 360 degree view of the skyline receding in the dark as you gulp down your drinks. On the 59th floor of the Centara grand at centralworld, Cru is a large circular bar with huge arch illuminated according to time and serves exceptionally 'cru' wines, French for 'wine of exceptional quality.
Entry fee: No entry fee, 400+ bhat for drinks
Special feature: vintage wines like from 1900s Bollinger are also available.
Location: 59th floor, Centara Grand at Central world, 999/99 Rama 1road, Pathumwan, Bangkok
21. Red sky rooftop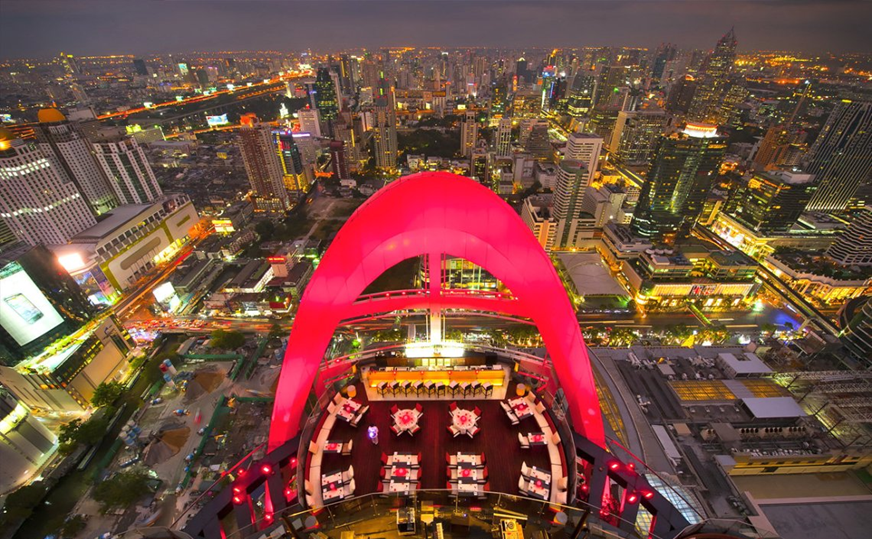 It offers a 360 degree view of the entire city to horizon, unlike the other bars it calm and peaceful, ideal for those seeking to spend some time alone or with someone. The bar has music in scheduled time, the rest it's all but malady. It'll let you forget your troubles and worries as you bask in the light of all that's true and beautiful under the blessings of the sky.
Entry fee: no entry fee, 400+ bhat for drinks
Special feature: lots of places to sit and enjoy wines of eclectic taste
Location: 55th floor, Centara Grand at Central World, 999/99 Rama 1 Road, Pathumwan, Bangkok
22. Char rooftop bar at indigo hotel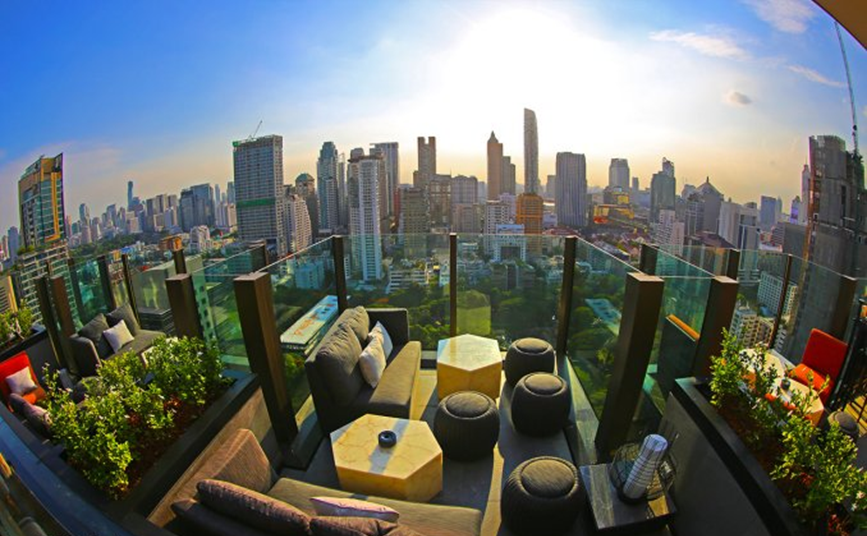 Entry fee: no entry fee, 400+ bhat for drinks
Special features: wines and lots of places to sit, ideal for weekend parties.
Location: 26th floor, Hotel Indigo, 81 wireless road, Bangkok
23. Zense Rooftop bar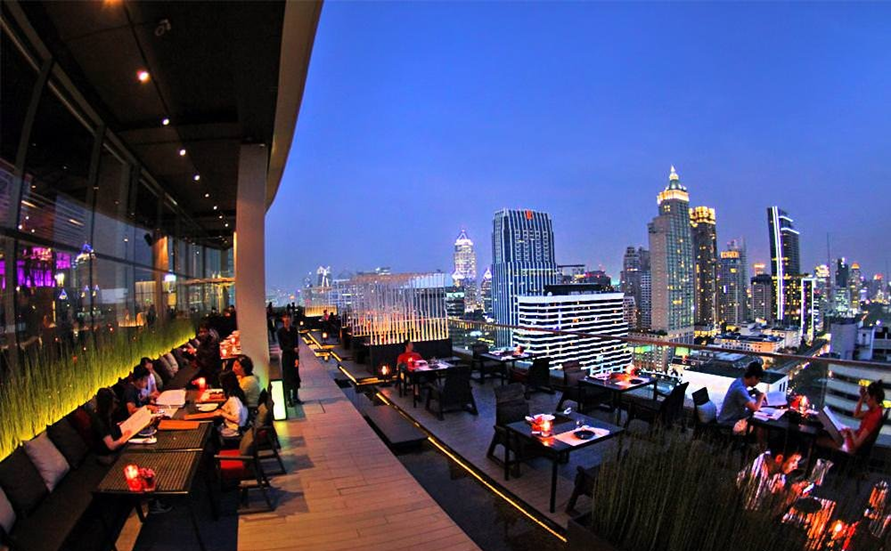 From here, the worth of life under the hand of the clouds sailing by is unthinkable, it offers a deep and calm perspective to life and all that's ahead. It shows the traffic speeding by and the horseracing track from the 17th floor, there are large comfortable chairs and bean bags to relax on. The bar is a bizarre mix with this location, concrete walls and geometric piping, with variant drinks and 5 different cuisines.
Entry fee: no entry fee, 400+ bhat for drinks
Special features: Wines and strangely concocted drinks
Location: 17th floor, Zen Central world, 999/9 Rajadamri road, Bangkok
24. Attitude rooftop at Avani Bangkok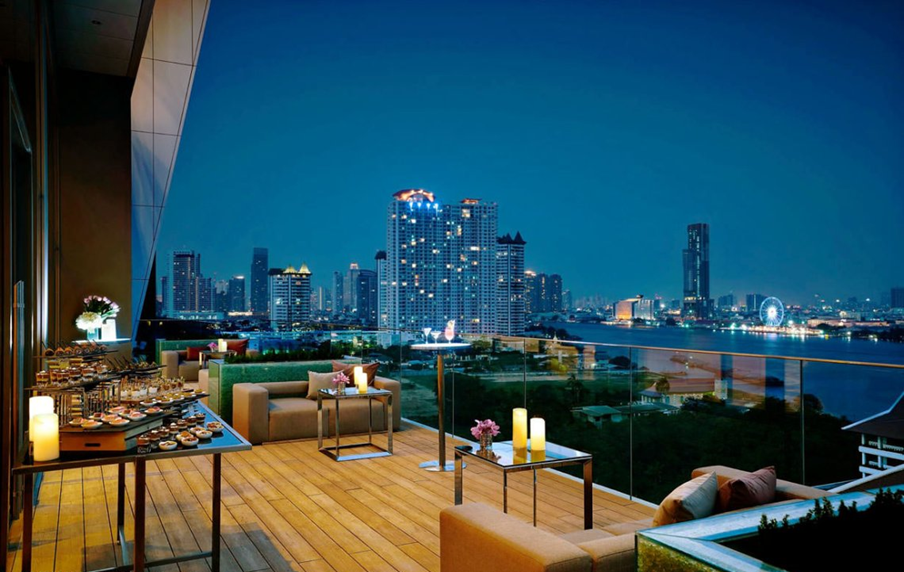 On the 26th floor of the Avani Riverside Bangkok hotel sits the Attitude bar. It has the extensively best cocktail menu, with a long floating glance at the Chao Phraya River. The DJs and the mixologists have gained the epitome of the talent of keeping the party bound and roaring. Peculiarly strange drink creations are sure to light up your mouth like 'Japanese Slipper' and the ' Pinky Chihuahua' along with the ever ready refreshments.
Entry fee: No entry fee, 400+ bhat for drinks
Special features: wines and strangely concocted drinks, DJ's taste in music brings treasuring memories.
Location: Avani Riverside hotel,257 Charoennakorn road, Bangkok
Explore Best Thailand Packages
Beach Party Clubs in Bangkok
25. Superflow City Beach Club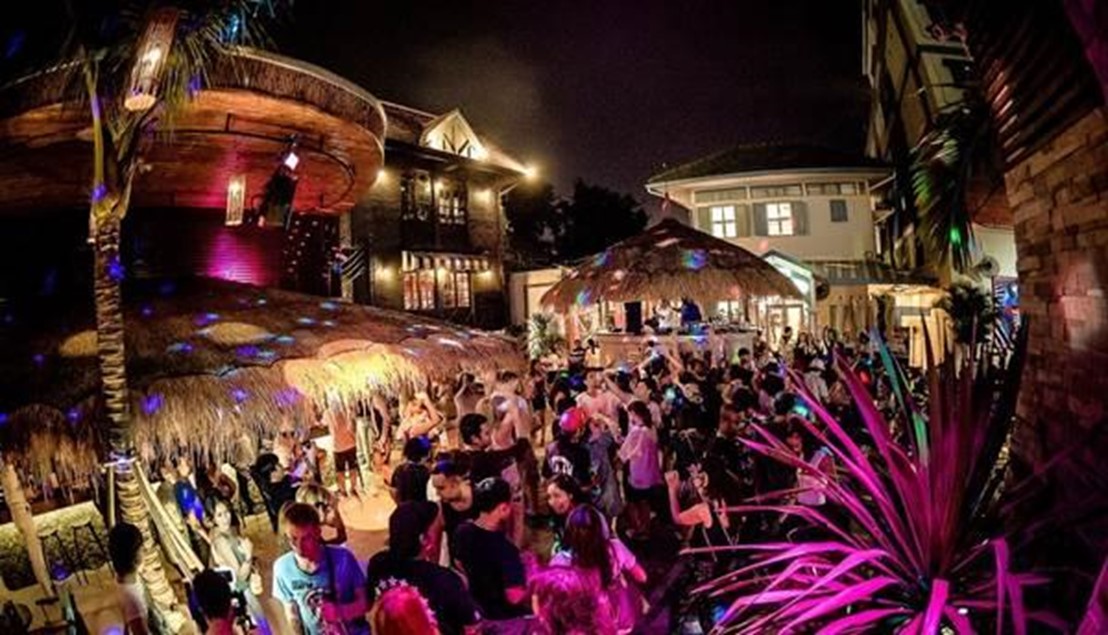 Superflow perfectly merges seamlessly the best rudiments of day and night open air party destination, lounge, bar, and musical pumps. Superflow city Beach club in Bangkok unveils a new world to party under the caress of the sunrays or under the embrace of the moonlight as your feet digs in the crunchy sand as you swing your waists to the crazy music. With palm trees, and aquatic plants sprouting up, lights of variant luminous shades, with exotic cocktails by the mixologists and wines deep from the cellars of France, Superflow has collaborations with primary party brands all around the Global club circuit. Its 4 bars instill energetic vibes suiting international and local party goers.
Entry fee: 500 baht
Special feature: the beach adds more to the fun, the cocktails are uniquely exotic.
Location: Khaosan Road, Soi 9, Talat Yot, Phra Nakhon, Bangkok