Bequeathed by the miracles of nature, Thekkady acquires the pleasure of being the most tempting and stunning tourist attraction of India. Perched at an altitude of approx 900 meters, this place is well known for its mesmerizing wildlife, natural beauty and adventurous things to do. According to UNESCO the jungles of Western Ghats are amid the eight best bio-diversity places on the earth. Periyar National Park is one of the most immaculate amongst the woodlands of Thekkady. Here you can extend the fun to another level. There is a huge collection of things to do in Thekkady, which cannot be overlooked. Travelers who are seeking for an excursion to this charismatic land are welcomed with numerous things to do.
Things to do in Thekkady


Image Source – flickr.com/Rajib Ghosh
Thekkady is one of the best destinations of Kerala. Dwelling to the renowned Periyar Wildlife Sanctuary, this amazing city is affluent in various allures and attractions, which is truly hard to defy. From exhilarating bamboo rafting to exciting night safari through deep forests and from exotic inheritance walks to know more about spice plantations, there are enormous things to do in Thekkady. Here let's discuss 20 things to do in Thekkady.

1.Have a Glance of Tiger at Periyar Wildlife Sanctuary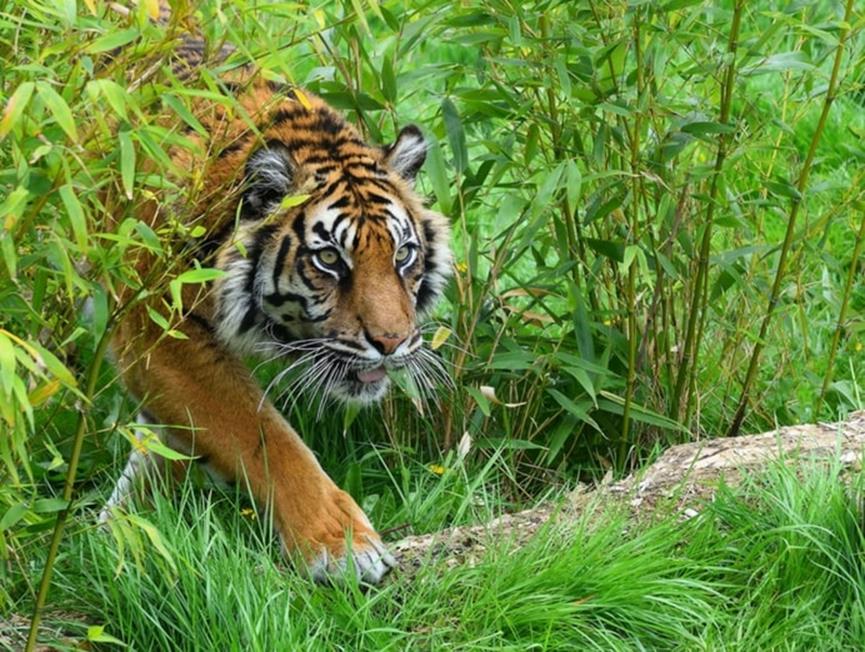 Image Source – flickr.com/prakashsahaj
---------------------------------------------------------
Best Deals for the Month
Situated near to the spice plantation and surrounded by the stunning Cardamom Hills, the Periyar Wildlife Sanctuary is an extremely admired tourist place in Thekkady. This sanctuary played very essential role in conservation of tigers since 1978. This is one of the best sites to view these vicious creatures in their real habitat. Beside tigers, you can also find assorted array of flora and fauna and astonishing scenic sights. Other appealing views are the infrequent species lodging in and around the sanctuary. Here you can also see species like the Wild Pigs, Small Travancore Flying Squirrel, Nilgiri Marten, Sambhar Deer, Nilgiri Langur, Stripe Necked Mongoose and many more making beautiful scene. Timings of this sanctuary is from 6 AM to 6 PM
2.Enjoy Cruise on the Periyar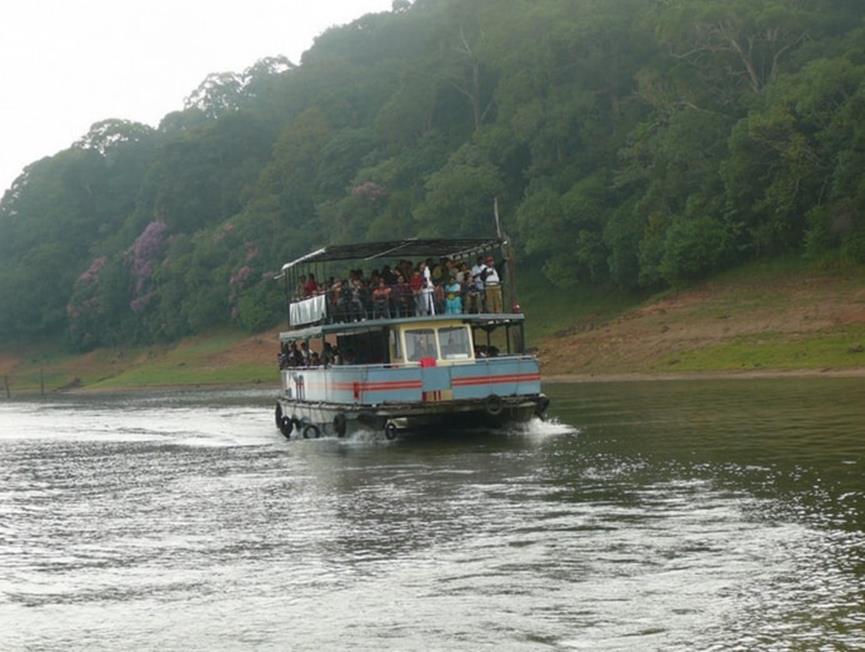 Image Source – flickr.com/Appaiah
Kerala Tourism Department Corporation offers boat rides that are an immense way to see and spot wildlife situated near the river. Here you can get all type of boats at reasonable price. Instead of guided walk you can choose this alternative. The cruise is a perfect way to take pleasure in the breathtaking panoramas of nature. Diverse species, like elephants can be spotted drinking water from the pond. If you want to experience wild life, then you should plan the tour from October to March. The cruise trips are normally ninety minutes lengthy and mainly popular among newlywed couples and families.
3. Go for Night Patrolling in the Jungle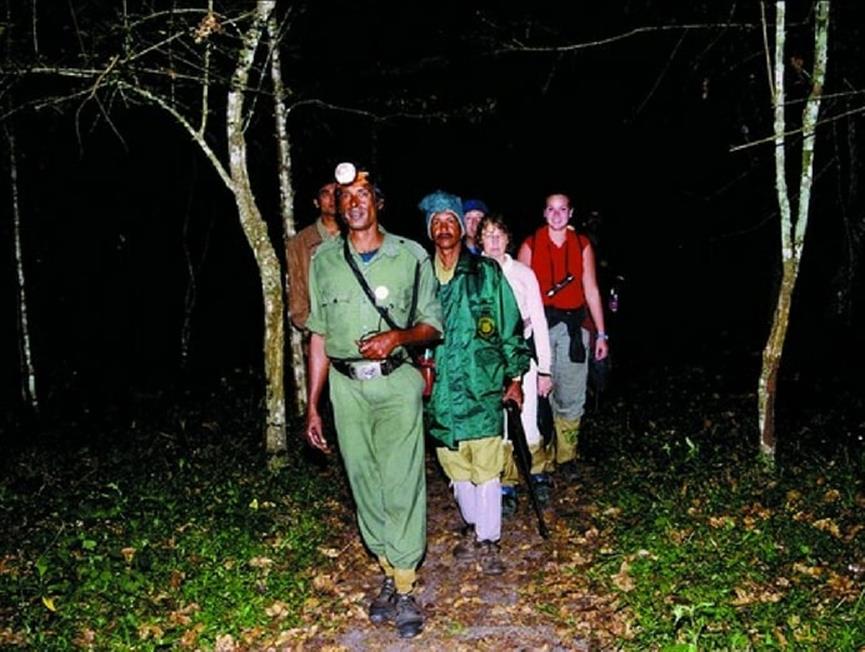 Image Source – flickr.com/prakashsahaj
Cherish the lifetime opportunity to roam the jungles at night with the guards. The activity no doubt is full of thrill and excitement but also highlights the requirement of forest protection. Explorers are made to understand the challenges forest guards faced while protecting the forest. Moreover they feel like they are themselves causative their tad in protecting forest. Jungle Patrolling are generally performed from 7 PM and 4 AM and the walkers are accompanied by armed guards and protection watchers. The unpredictability will make the patrolling more adventurous as you may never know about the sighting of fierce tiger. It makes these patrols quite sought after among tourists, especially foreign travelers. These tourists keep themselves protected most of the times, the hikers usually compelled to put their senses on high alert till the time of patrolling. This is one of the most amazing places to visit and things to do in Thekkady. This stimulating walk experience shouldn't be missed at all.
4.Take a ride of the majestic elephants in Thekkady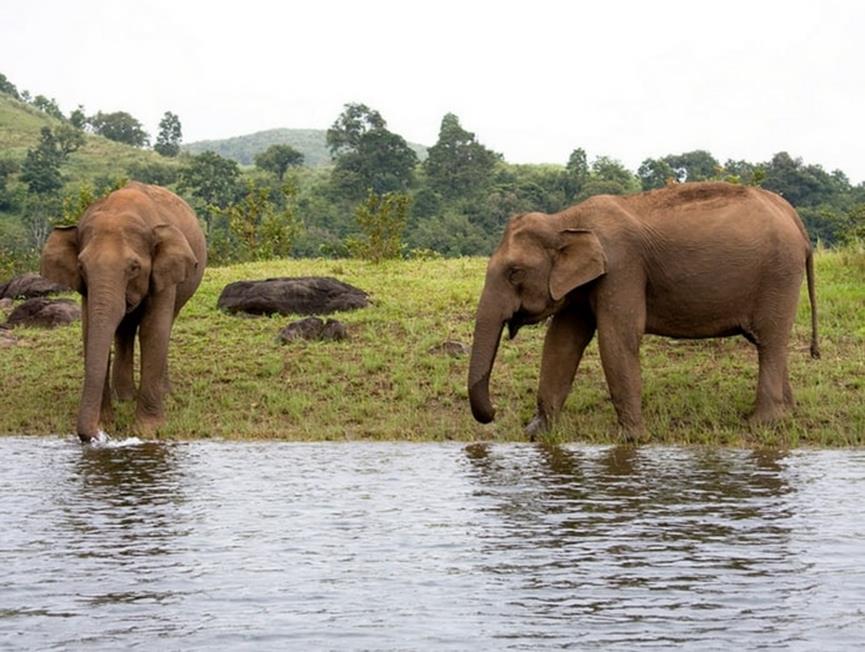 Image Source – flickr.com/Kerala Tourism
Elephant rides are just wow! These rides aren't only common but very popular as well among tourists and local people. Apart from this, these rides are available in Periyar National Park. Tourists enjoy these rides at various other locations such as tea and coffee plantations. Elephant rides let the visitors have amazing vantage point and let them, enjoy wonderful views of lush green surroundings. Letting them inhale the enchanting fragrance of coffee, elephants takes the visitors to those areas that are inaccessible to the vehicular traffic. Elephant rides traditionally furnished the feel of bygone era. Guests sit on the huge howdah, safeguarded overhead via umbrella as well as accompanied by well trained guide. This ride usually lasts for 30 minutes as well as full of fascinating experience and fun.
5.Experience the bamboo rafting in Thekkady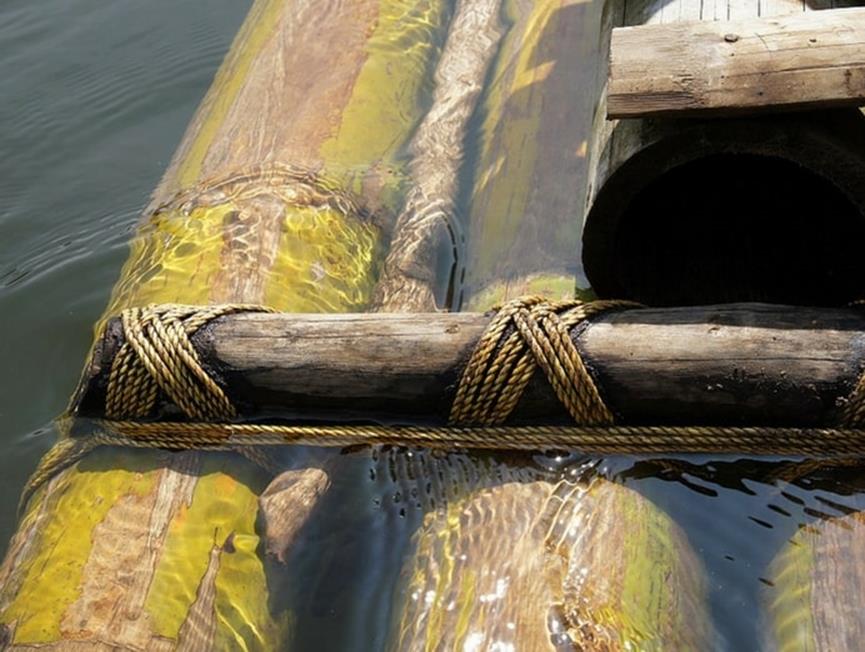 Image Source – flickr.com/Thierry Leclerc

Bamboo rafting is considered as one of the most popular and best adventure activities to do in Thekkady. This takes the thrill of rafting altogether to the next level. The rafting lasts for about 3 hours and the route of rafting has some of the best places to visit and picturesque scenes in the forests. You will see a panoramic view of diverse sight awaits the tourists as the trip involves trekking. Once you go down deep in the forest along with a helper, you will come across varieties of interesting flora and fauna that evokes excitement and wonder. As your trip comes to an end another bamboo rafting ride wait for you to take you back. This rafting usually begins at 8am to 5pm in the morning till evening. One can easily see animals like Sambhar, gaur, elephants and other striking species. You can also enjoy your forest stay in case you want to extend the adventure and have more exhilarating experience.
6.Go for a Nature Walk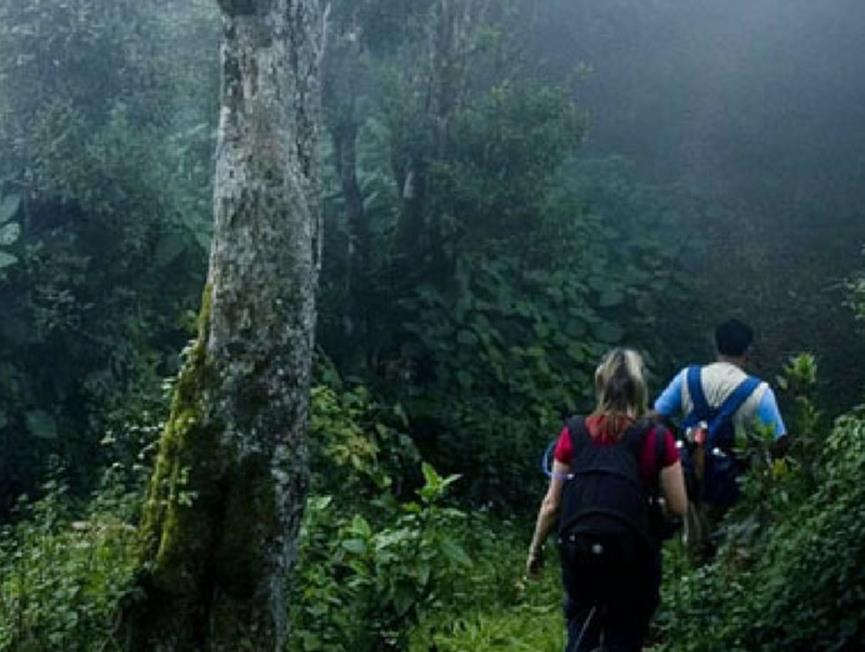 Image Source – flickr.com/prakashsahaj

Nature walks in Thekkady aren't only different and diverse, but they are considered as one of the most amazing routes for adventures like trekking and rock climbing. The stretches usually dispersed around the wonderful and exotic flora and fauna along with diverse bird species. You will go for bird watching and find colorful butterflies around your nature walk. The path passes via picturesque moist and evergreen deciduous forests. Nature walks usually organized between 7am to 10am for a span of 3 hours and another nature walk starts from 2pm. You will be accompanied by the local travel guide with maximum 5 people in a group are allowed for this unusual excursion. This walk is nevertheless an excellent way to get near to the natural world and experience the diverse and vibrant hues of nature.
7.Explore your religious side at Mangla Devi Temple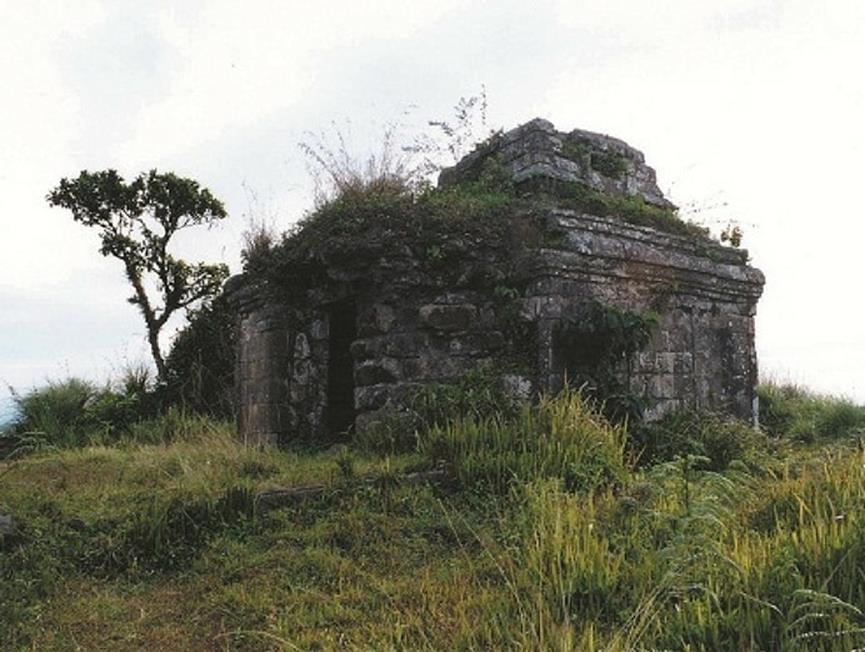 Image Source – flickr.com/RameshSharma1

This temple is around 1000 year old and a wonderful place that displays the outstanding connection, which India's religious structure has with tales and legends. The legend, which is linked with the Mangala Devi Temple, is all about a woman called Kannaki. There is a huge and strange story behind this woman as how she turned into a divine woman by showering blessings up on the town. This temple is situated in the dense forests and is a huge pilgrimage site for tourists. This temple has beautiful view of exotic fauna and lush greenery that is located seven km from Pazhiyankundi and 15km from Thekkady. Mangala Devi Temple is very popular for its pandayan architecture. Though, to visit this temple premises, you need beforehand permission from wildlife warden.
8.

Get lifetime experience of following the tiger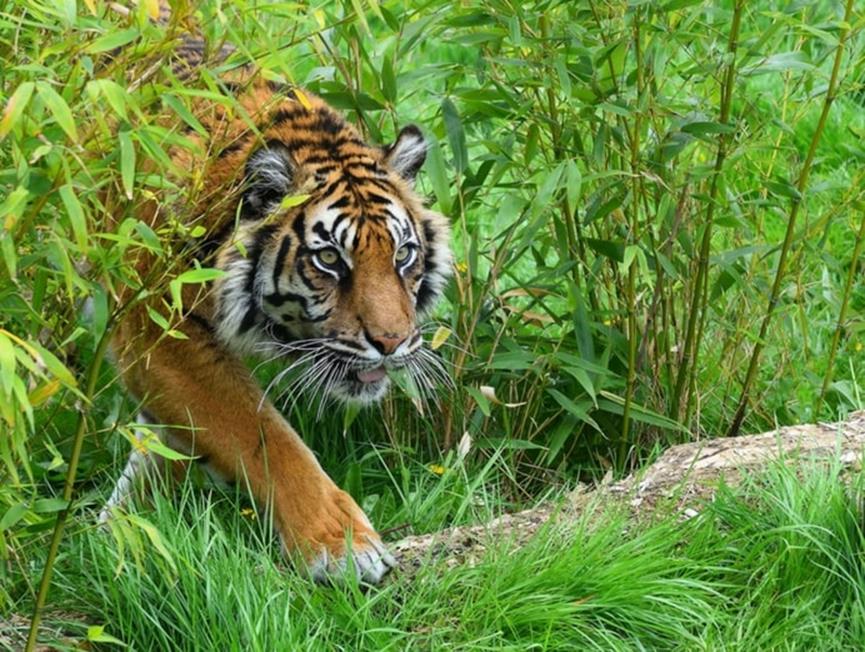 Image Source – flickr.com/fraboof

You need to get this experience of following the tiger with the ex-poachers of Periyar National Park. You can meet the tiger or the king of the forest with the help of these poachers who have now turned guides. The tiger walk is designed as per the personalized preference of enjoying the adventure. Though, normal group includes five tourists, five guides and two forest officials. Lucky people could sight tigers and other animals such as elephant, nilgiri langur and other various species of butterflies and birds. This is one of the most amazing places to visit in Thekkady for exploring your inner strength and adventurous side. Tiger walks, apart from having an enthralling fun element also offers an educational trip in the sense, which make the tourists aware about the need of conservation.
9.Enjoy Jeep Safari in mesmerizing Thekkady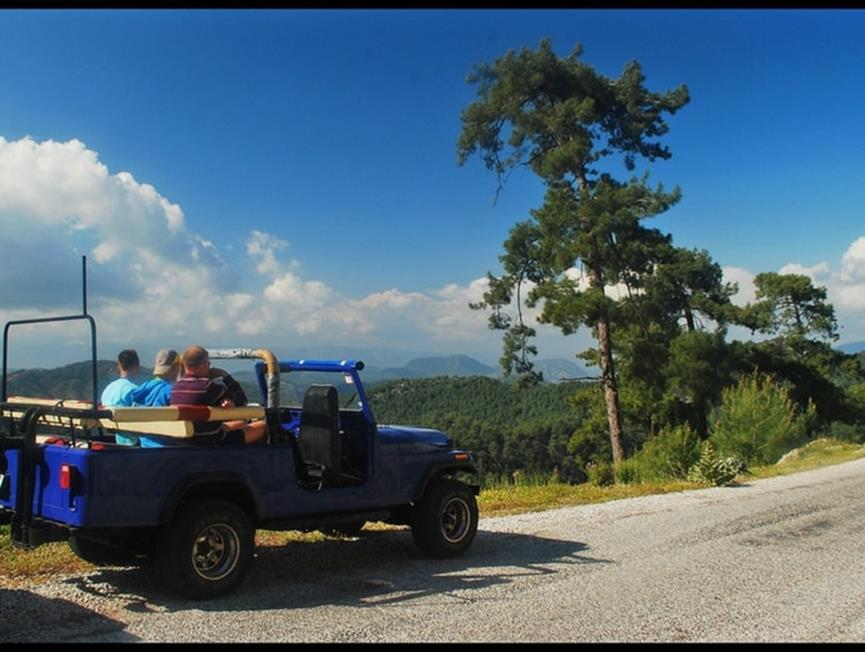 Image Source – flickr.com/Andrew Hurley

Jeep safari is the most enthralling experience and things to go for in Thekkady to beat the wilderness retreat activities, Jeep safari is systematize up to Gavi. Jeep safari is quite famous among nature enthusiasts as they get to explore the striking views that come on the way. Usually, this jeep safari program takes place around 6am to 5pm and includes breakfast as well as lunch for the tourists. This trip is doubtlessly extremely exciting because of the marvelous thick forests, cascading waterfalls, clean fresh air and aromatic dense spice plantations. This place is considered as one of the most popular weekend getaways among youngsters who love to explore their adventurous side.
10. Enjoy boating in Thekkady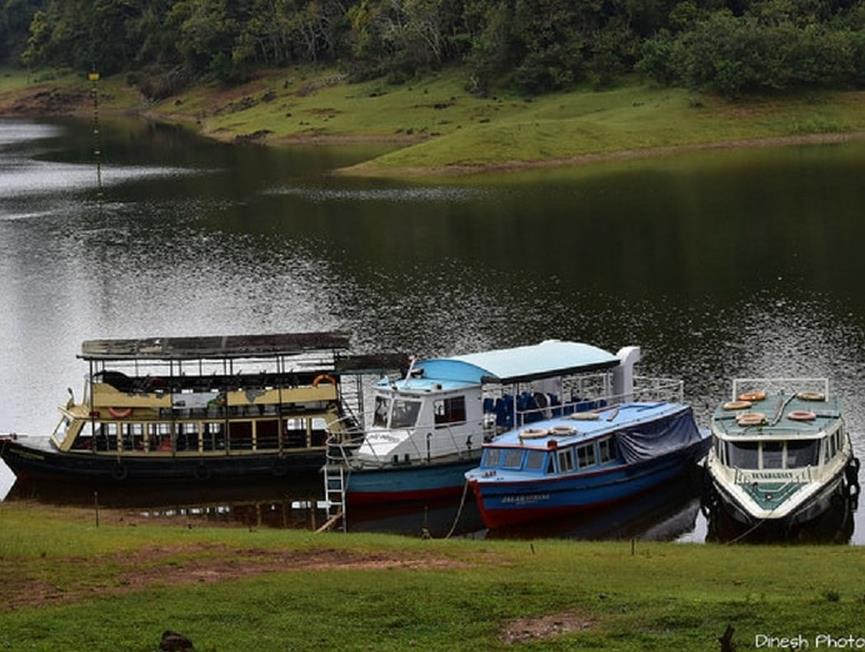 Image Source – flickr.com/ Dinesh Kumar (DK)

This is the most amazing things to do in Thekakdy. Boating is very exciting as you get to do it all on your own. The first and foremost things to do in Thekkady for tourists is nothing but boating as they can see wild animals with the grange of bathing, lake foraging, resting and drinking. This would definitely be tremendous fun and those who are lucky enough get to see elephants playing and roaming with their kids in the lake. Forest departments and KTDC are operating these boat services. You can enjoy boating daily around 7am to 4pm.
11. Bullock cart exploration program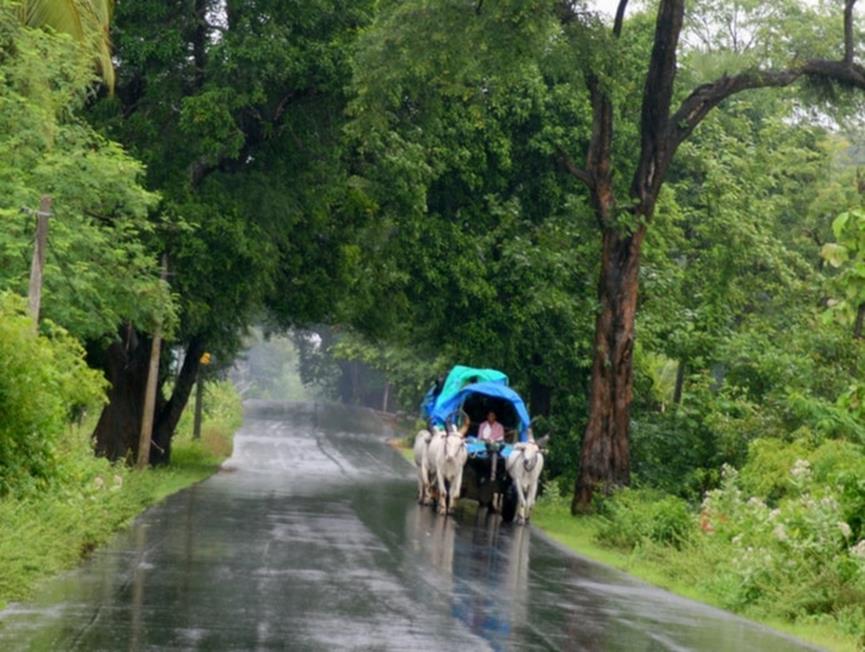 Image Source – flickr.com/Prashanth dotcompals

Bullock cart discovery is just amazing and one of the most interesting things to do in Thekkady. This program is a tour plan of bullock cart ride to the areas where there is diverse agricultural farming is done of crops like tamarind, mangoes, jasmine, sunflower and onions along with other vegetables. This is one of the best places to visit in Thekkady and the profit earned from this program goes to the rehabilitate group. The program begins from 6am and 2:30pm in the afternoon. It is usually goes for around 3 hours.
12. Visit tea factories and explore your knowledge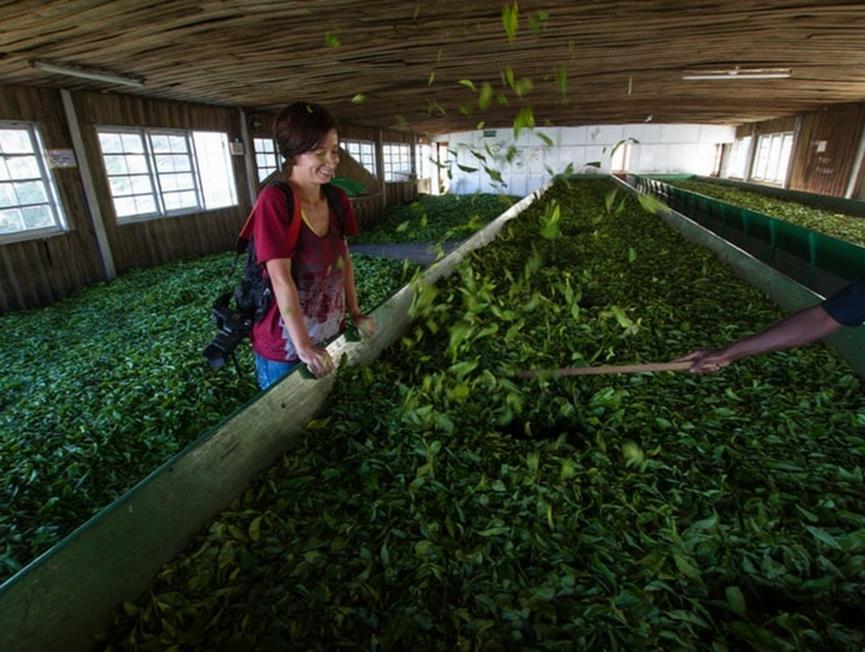 Image Source – flickr.com/Shankar s

When you are in Thekkady then you will find a need to explore your knowledge about various types of teas and coffees. There are numerous tea and coffee plantation located in Vandiperiyar town that stands as most important trading hub nowadays, hosting various tea processing plants or factories. Periyar River that flows via town center nourishes all these plantations. Apart from these, Government Agriculture Farm and Flower Gardens are there that have maintained interesting areas of orchids, rose as well as anthuriam plantations. When you visit Kerala then this is the must visit weekend gateways. This place is situated around 60km away from the Kottayam as well as it's one of the most relaxing and educational place to explore your knowledge about different teas and coffees. Tourists will get to learn about tea making procedure, from picking leaves to ultimate production. Tourists are also allowed to taste their favorite tea and select the yummiest one! One should try as well as endeavor this most outstanding place, if they are in Thekkady.
13.View sunsets and explore photography passion at Ramakkalmedu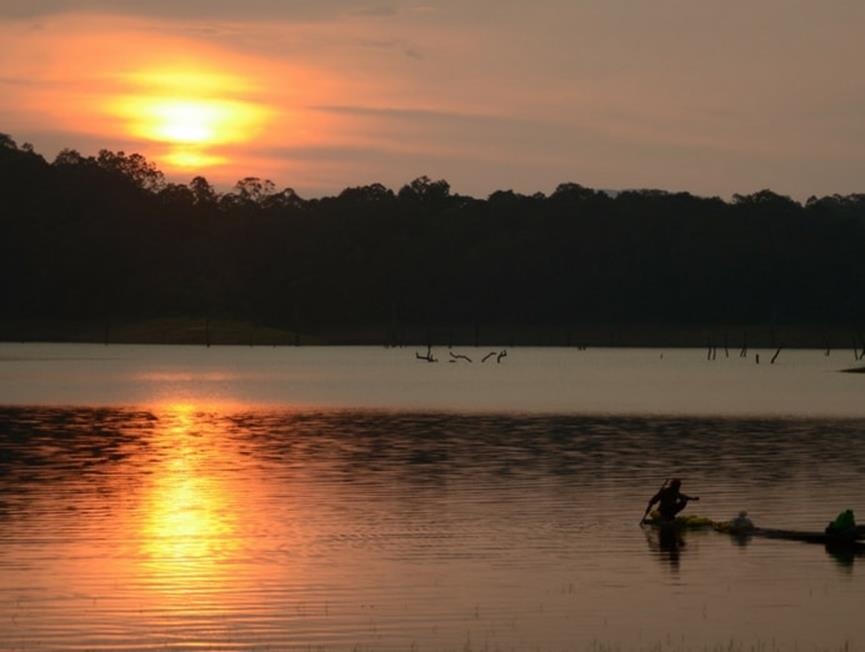 Image Source – flickr.com/AK

This is a hamlet and a small hill station, the exotic view of sunset as well as huge expansive plain is jus awesome in Ramakkalmedu. The views from hill top are simply mesmerizing in Ramakkalmedu. The wind gust over at this place has record speed of 35km per hour, which is the highest in Asian region. However, climbing those hillocks, the place provides brilliant views of the towns such as Kombe, Thevaram, Uthamapalayam, Cumbum, Vaiga, Bodinayakanur and Theni. You can explore your passion of photography at this place as there are many excellent views that please your eyes and give you a chance to click some really outstanding pictures. This location is just great to unwind and relax while enjoying fresh and open ambience of mesmerizing surroundings.
14. Go for spices shopping in Thekkady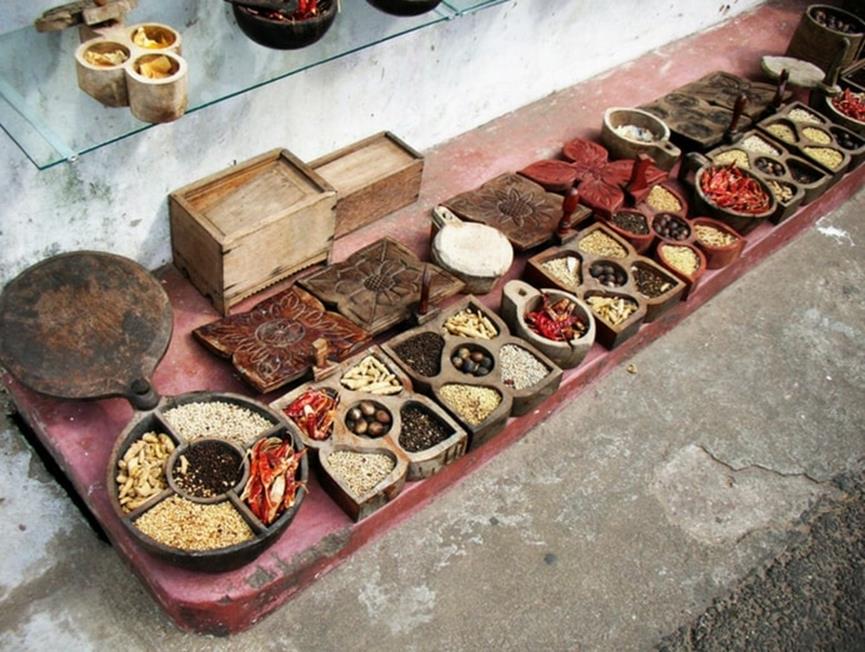 Image Source – flickr.com/Liji Jinaraj

Thekkady is famous for spices plantation and you can easily buy cheapest yet most effective and aromatic spices from Thekkady. There are numerous shops available in Thekkady that sells organic garden spices at the most reasonable price. You can take back home the best spices of Kerala as much as you can and also select small packets, which can be utilized as souvenirs. You can indulge in spice shopping and buy the organic spices without any adulteration from the market.
15.Trekkers paradise- Gavi in Thekkady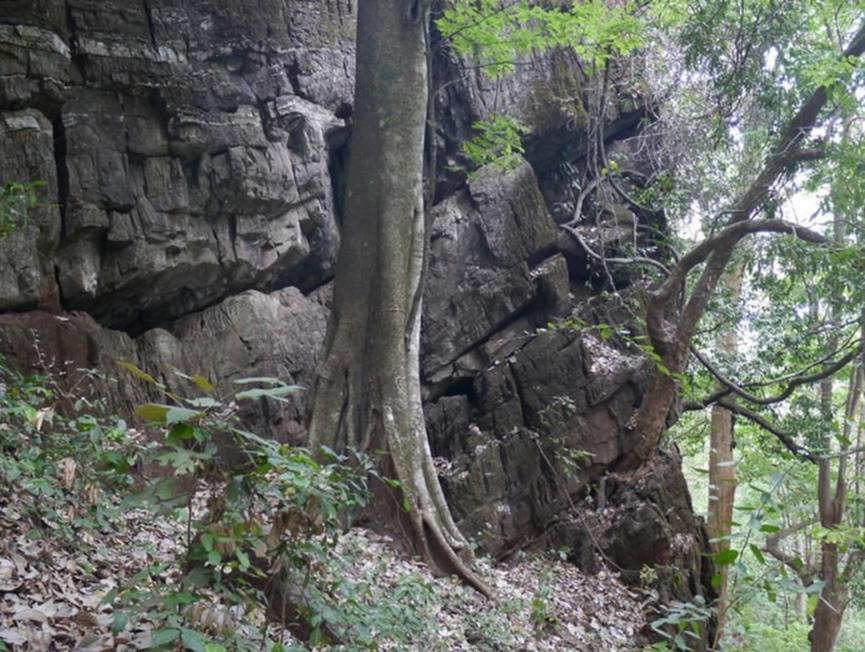 Image Source – flickr.com/Dinesh Valke

Thekkady is famous for trekking and adventurous sports. Gavi is one of the most beautiful, pristine and quiet forest near Thekkady in Pathanamthitaa district. Here you can explore and escape to wilderness as well as the best season to visit this place is summer and in monsoon season just like other visitor destination. Gavi offers places to trek and is considered as trekkers' paradise. You can spend 3 to 4 days at this place and have extreme fun. Don't forget to keep your trekking shoes and bag. A small trek in the mountains will take you straight to Sabarimala Ayyapan temple, which is considered as one of the most visited hindu pilgrimage spot in India. There are many things you can do while trekking here in Gavi such as bird watching, wildlife watching, stay in tree huts, outdoor campaign, cardamom factory visit, climb to temple view, jungle road safaris and much more. This is the most promising weekend gateways among youngsters.
16. Stay at Rose Garden home stays in Thekkady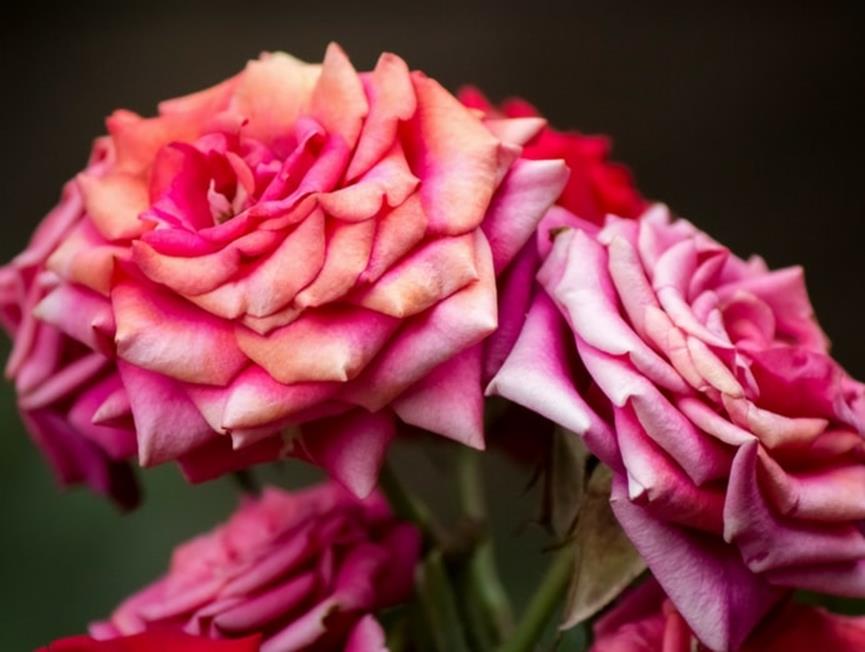 Image Source – flickr.com/Ankur P

When you visit Thekkady then you should try homestays for sure as they gives you the experience of living in a home and you can actually do all fun activities as you like. The local people will help you in teaching local cuisine and food. It is all the more fun and exciting thing to do in thekkady. There is a Rose Garden Homestay in thekkady that offers many other activities to do in their 2 acres land scattered with agricultural crops and spices such as vanilla, cardamom, and varieties of fruits like rumbutan, strawberry, amla, lichi and mango.
17. Border Hiking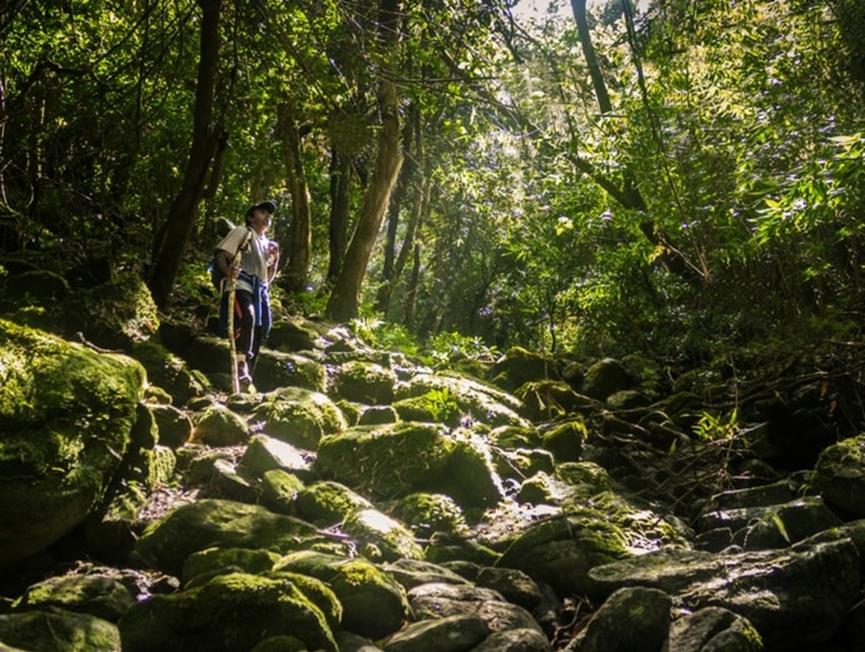 Image Source – flickr.com/Thierry Leclerc

Transitory through immaculate and virgin provinces, the Border Hiking expedition is conservation tilting quest. This tour starts at 8 AM and ends in the evening. Hikers can seek numerous unusual species of creatures like Sloth Bear, Elephants, and Gaur etc. Besides this various species of butterflies and birds are also visible. Maximum ten tourists can be taken for Border Hiking at one time. Hikers are accompanied by 2 guides and armed jungle guard that is mandatory for this tour. This entire trek surpasses through the heights starting 900 m to 1300 m and is a tremendous.
18.Tribal heritage program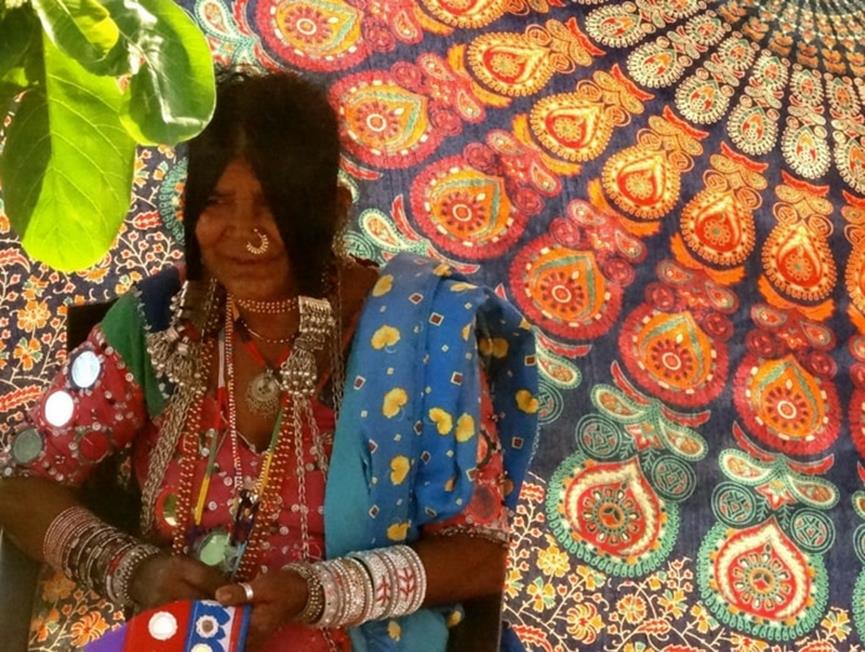 Image Source – flickr.com/Claire dorey

 Tribal Heritage Program is a magnificent way to approach nearer to and appreciate the cultural and social heritage of the tribal societies of Kerala. These programs help tourists to know much more about the lesser recognized and mysterious tribes of Thekaddy and Kerala. This tour includes walking through villages near Periyar National Park.

Tribal Museum, which showcases miscellaneous cultural civilization of these tribes, is one of the main attractions of this heritage program. It shows artifacts and items relating to cultural events, primeval agricultural, rituals, ceremonies and marriage rituals.

Here, one will also discover various belongings correlated to tribal populace such as bamboo furniture, indigenous medicines, hunting weaponry, fishing gear and much more. you can learn a lot about history of these tribal societies and anthropology.
19. Trip to Chellarkovil Waterfalls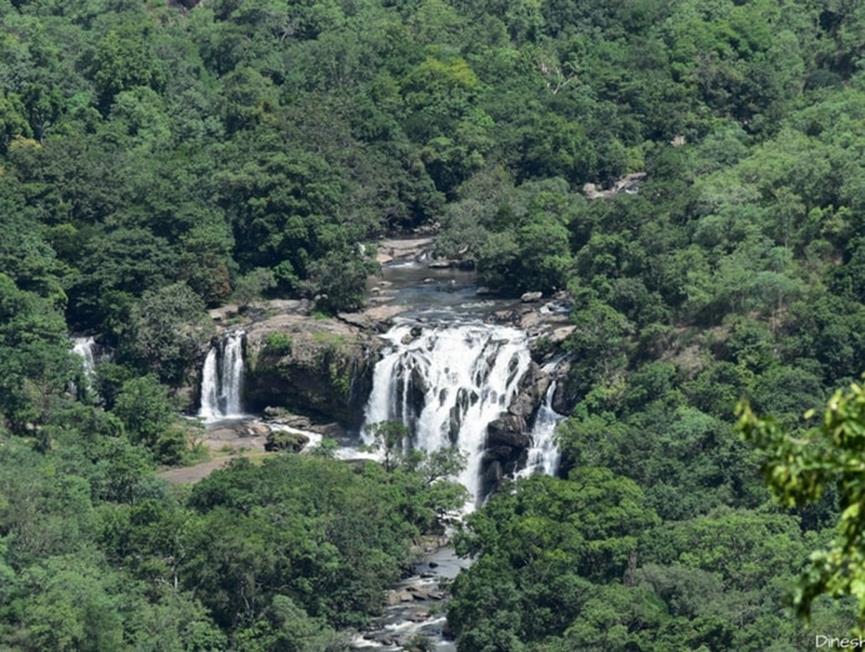 Image Source – flickr.com/Dinesh Kumar (DK)

 Chellarkovil Waterfalls is situated 15 kilometers away from Thekkady near Anakkara Panchayat. This place is an amazing destination to unwind and relax. This place is considered as one of the best places for trekking in Kerala. The Kerala State Forest Department provides and organizes many activities here such as Ayurveda and spice gardens, watching from tall wooden watchtower etc.

The enthralling waterfalls are the factual pleasure to the eyes. Besides trekking here you can also get engaged or enjoy in various adventurous activities. The adjoining village extends beyond in Tamil Nadu and looks devastatingly mesmerizing. It is undeniably an enormous place to enjoy your weekend getaway.
20.Discover spice plantation of Kerala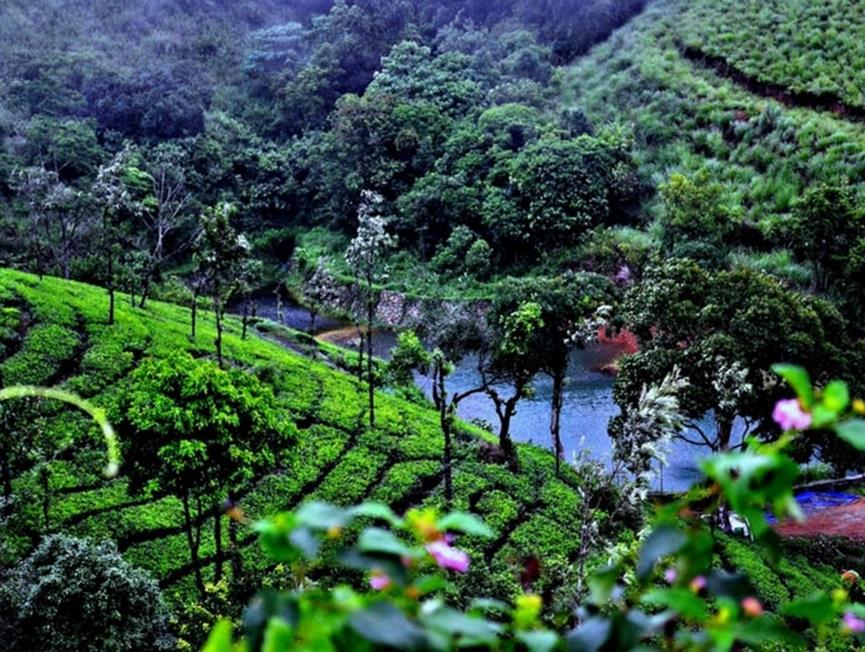 Image Source – flickr.com/Shankar s

 Kerala is well known for coffee, abundant tea and spice plantations. And Thekkady, in meticulous, is extensively known for its vanilla, cardamom, pepper and other parallel spices. Besides enjoying and viewing these extensive verdant green sites, you can also get detailed knowledge about the procedure of their maintenance, reaping and cultivation. You can also learn and can discover how rubber is extracted from the trees.
Kerala is also known as spice capital of the world. This place has an extensive and primordial tradition of spice buy and sell that can be located back to millions of years. The farmers and local people are more than happy to split their knowledge with the visitors that make the tour bliss as well as an erudition escapade for visitors.