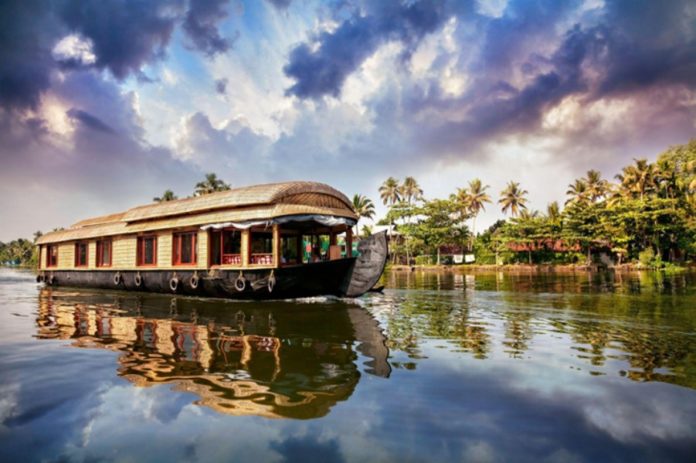 Kerala is culturally diverse with the best destinations for your honeymoon in India. It is called the "God's Own Country" surrounded with wildlife, appealing backwaters and beaches, Ayurveda and beautiful hill stations. It's been chosen as "50 places to visit in Lifetime" by National Geographic Traveler. It makes a paradise for couples!

Here are the best Kerala honeymoon destinations

Beaches:

---------------------------------------------------------
Best Deals for the Month
Kerala has a variety of beaches with a sandy view of dazzling ocean. The tall coconut tree with a thick border and the sparkling curve of the waves gives a romantic feel.

Kovalam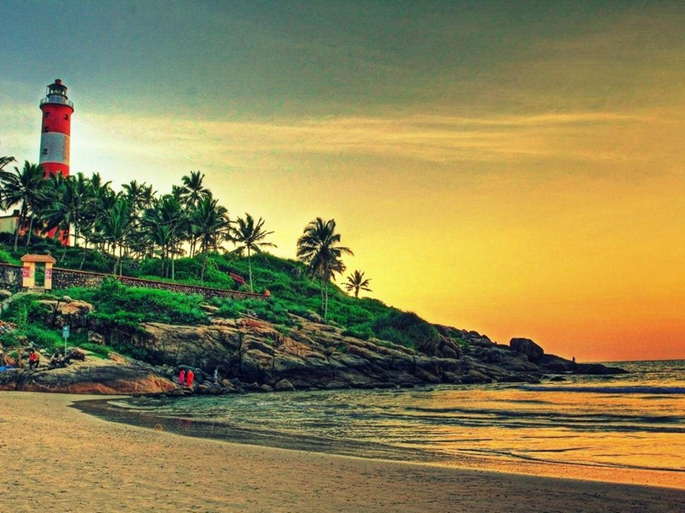 Image Source-vedantawakeup.com

It is just 16 kms away from the heart of the Trivandrum city. Similarly, it is a blissful beach located near the Arabian Sea. You can go for a leisure swim, a romantic walk on the sandy shores, relax under the green canopy, sunbath and try some delicious local food. You can also witness the tradition of people by going to the villages in luxurious boat rides. However, you can have some quality time together by  going for a little adventure. You can choose from adventure activities like waterskiing, kayaking, surfing etc.

Alleppey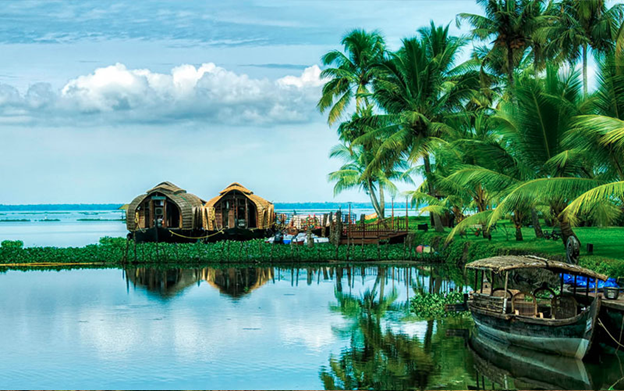 Image Source – travellersholidays.com

It is a beautiful place to relax under the sun and sky. There is a lighthouse and a park to visit nearby which can be a perfect setting for a romantic walk. The perfect time to visit this beach would be during monsoon and winter.

Bekal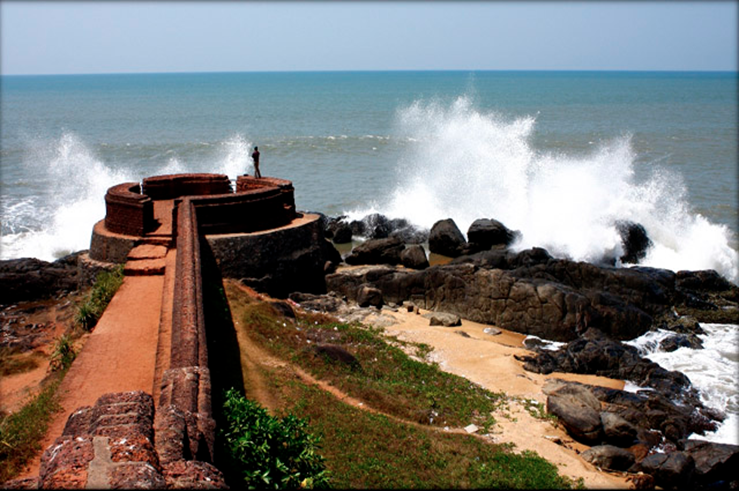 Image Source – mrworldwideblog.wordpress.com

What can be better than witnessing history through seaside fort & playing footsie on the beach? Bekal is one such hidden honeymoon destination in Kerala which offers both of these things. It's located at the small town near the shore of Arabian sea. Bekal beach is fairly calm and very safe to swim.

Varkala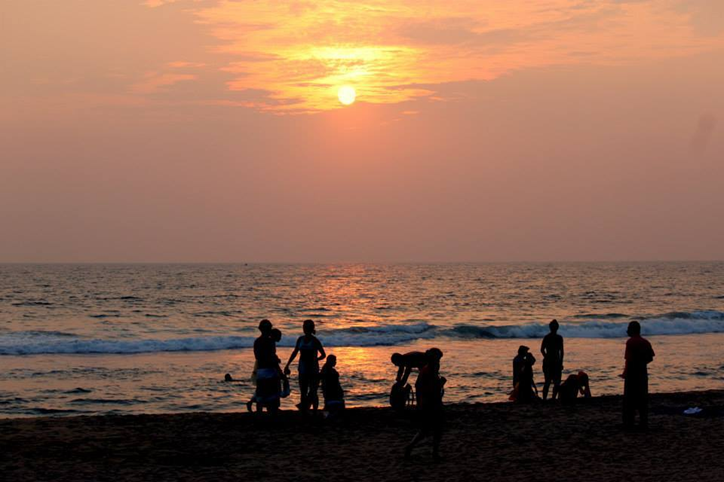 Image Source – tripoto.com

Varkala is a rare gem in the Beach crown of India. It is a very quiet, isolated and a very clean beach. The interesting fact is that, it is the only beach in South Kerala where the cliffs are adjacent to Arabian Sea. There are many spas and massage centers where you can have a much-needed pampering and relaxation after your tiring wedding. You can also have a couple spa which is available at most of the hotels.

Places to Visit during Honeymoon in Kerala- Hill Stations

Hill Stations are the best place for your honeymoon. The weather is always pleasant round the year and it is surrounded with a lot of greenery. The charming view of the hilly terrain will help you make a perfect recipe for your unforgettable honeymoon. Here is a sneak peak of best hill stations to visit during your honeymoon in Kerala

Munnar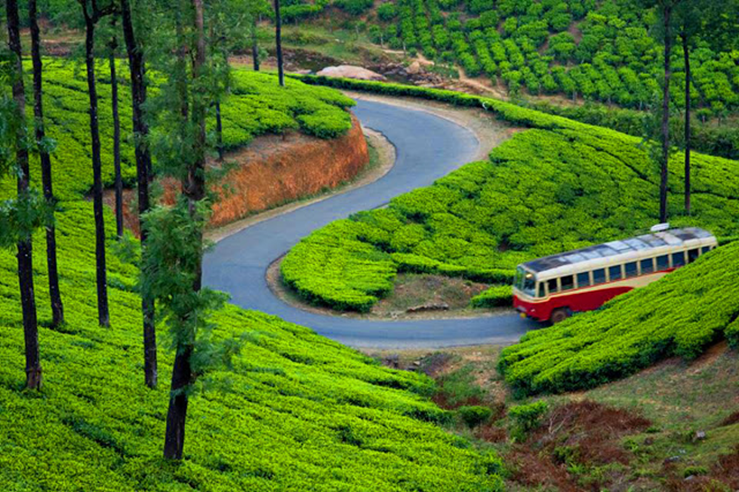 Image Source – aanavandi.com

Situated 150 KMs from Cochin, Munnar is one of the most beautiful hill stations in Kerala.Its dotting flora & fauna entices visitors & attracts them to come again & again. Munnar is covered in greens of Tea & spices plantations.This hill station also has few waterfalls with highest waterfall of 5600 ft height. For honeymoon couples, there are many activities to do like nature walk, hiking, sightseeing and tea tours.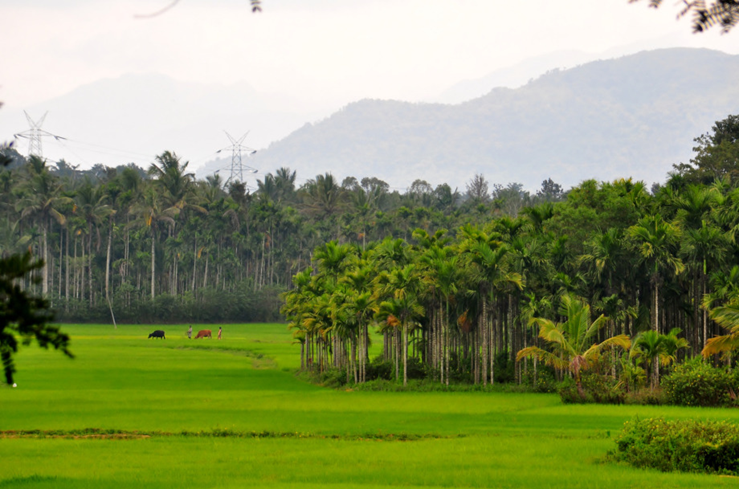 Image Source – tripoto.com

If you are planning your honeymoon in Kerala then Wayanad is a must visit place in your itinerary. Munnar is located on the hilly region of the Southern Deccan Plateau. It is beautifully covered with green forests, small lakes and calm valleys. You can also spend a leisure time with your partner and witness Nature in its most beautiful form. Don't forget to visit major attractions like Chembra Peak, Neelimala, see Meenmutty waterfalls and Chethalayam.

Backwaters

It is blessed to have numerous lakes and lagoons which is interconnected by waterways. The blue sky, cool winds, lush greenery, calm weather and serene waters make your honeymoon a great choice.

Alleppey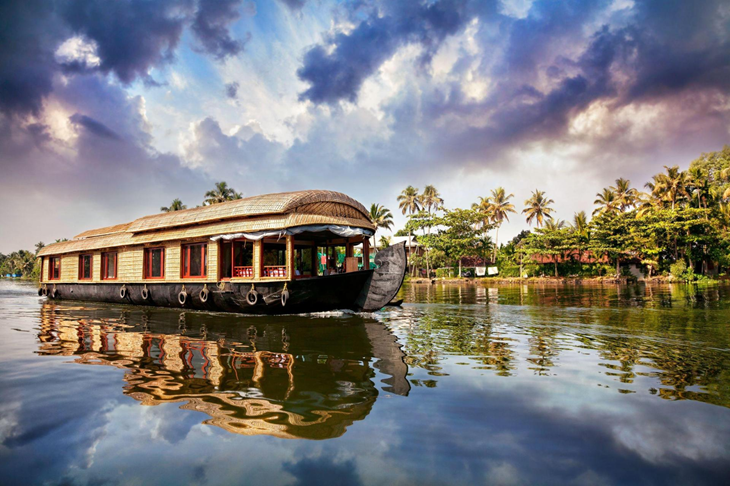 Image Source -honeymoonmunnar.com

It is known as the boating capital of Kerala and the Venice of the East. Couples opt for cruises and it highlights the best part of their journey. For couples, a long day in cruise gives a beautiful view of coconut trees, swaying in the wind, rustling water, birds chirping and blue skies with a variety of green plants which goes by the waterside.

Kollam –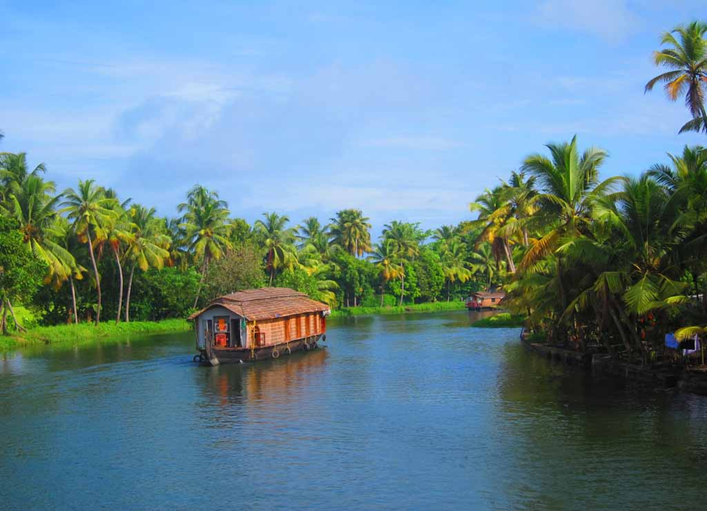 Image Source – keralattractions.wordpress.com

It gives the most mesmerizing experience for couples. The crystal-clear water bobbing with lotus and lilies set a good tone for relaxing couples. On the way to the cruise you can also see how the traditional boats in Kerala are made.

Cochin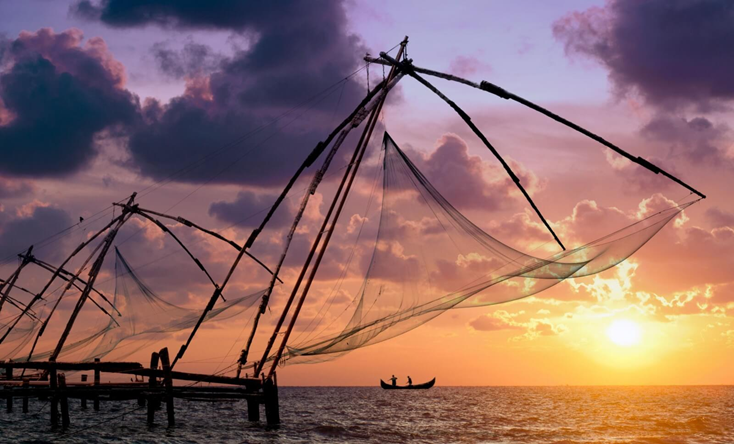 Image Source – ramadacochin.com

The backwaters lie exactly adjacent to the sea. Couples here can have the best cocktail of experiences which includes historical, urban and marine. It will take you through the marine drive to the cochin port and apparently back to the fort and to the palace.

Experience Wildlife Safari during your honeymoon in Kerala

If your partner is someone who enjoys wildlife,animals and exotic fauna, you can add something to your bucket list- wildlife sanctuaries for your honeymoon in Kerala. You can opt for staying in a resort next to a sanctuary and take the best advantages of facilities provided by them.

Thekkady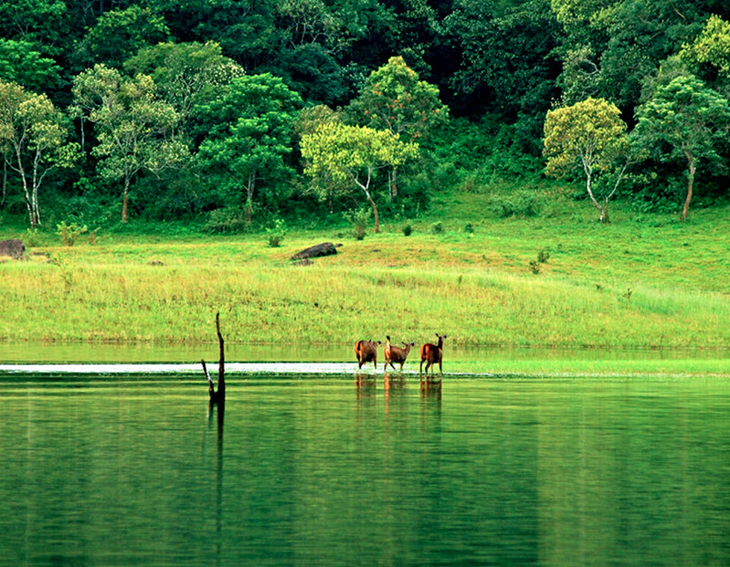 Image Source – cocokerala.com

Thekkady is located 170 kms away from Cochin. It is a home for Periyar wildlife sanctuary. You can have a boat trip along the Periyar river which will take you to the finest sights of wildlife from very close distance. Let it be jeep safari, trekking, nature walks, night patrols or bamboo rafting. It is just the right thing for adventurous couples.

Best time to visit –

–       summers – March to May

–       winters – September to March

–       monsoon – September and October

Where to stay in Kerala during your honeymoon trip?

Lemon tree Vembanad lake resort –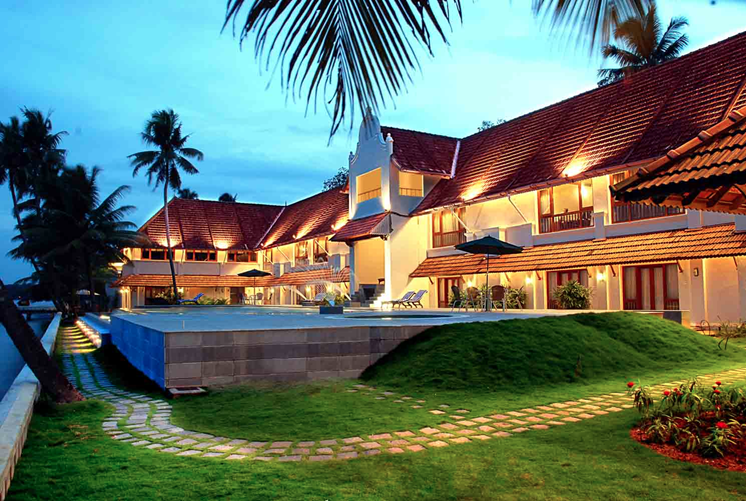 Image Source – lemontreehotels.com

This resort is located in the beautiful majestic backwaters of Kerala. It comprises of an amazing infinity pool merging with the lake in the backdrop. The rooms are very luxurious and spacious with French windows overlooking the lake. It has a gym and beautiful trees blooming during different seasons. You will enjoy your stay during your honeymoon trip in Kerala.

Marari beach resort –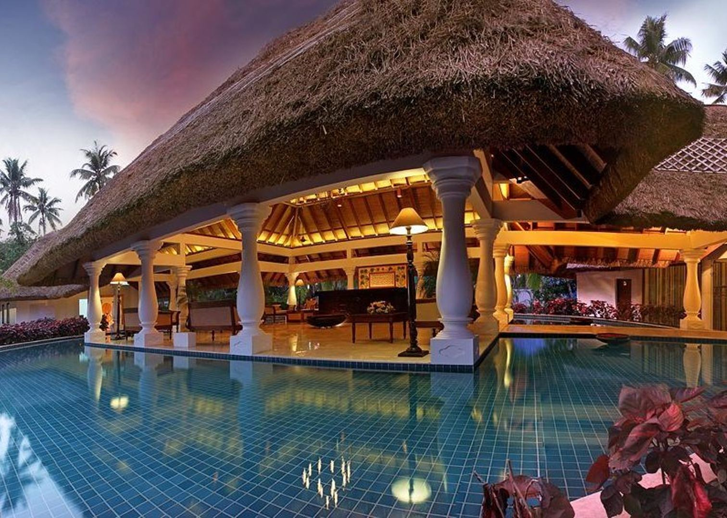 Image Source – audleytravel.com

There can't be anything more relaxing than the comfortable stay during your honeymoon trip. For same, you can plan your stay at this resort. It has great ambience and hospitality. It is very huge and spacious.Also, it is being ranked the first place among the best resorts in kerala. Moreover, it is well-equipped with villas and semi-outdoor bathrooms which adds an awe to the pampering experience. It also offers experiences  like cooking local delicacies with hotel chefs.

Nova holiday houseboats –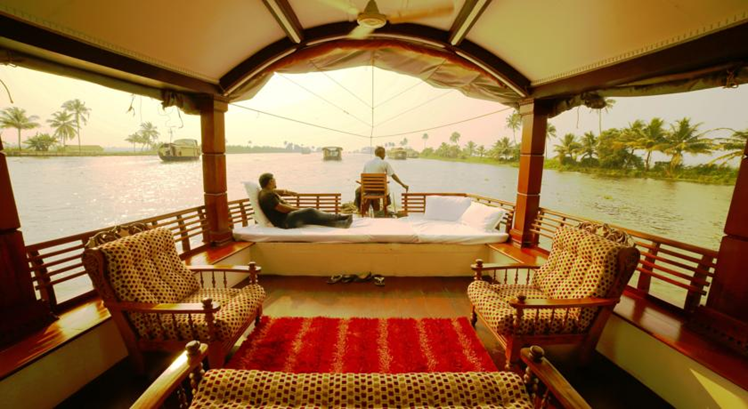 Image Source – agoda.com

It is a paradise on the backwaters of kerala and it will surely make your journey a memorable one. The houseboats offer exotic, well furnished rooms with modern amenities, a balcony with a beautiful view so that you can sit with your partner and enjoy the serene river banks and the view of old-style villages.

Take Your Palate to an exotic Trip during your Kerala Trip-

Appam with stew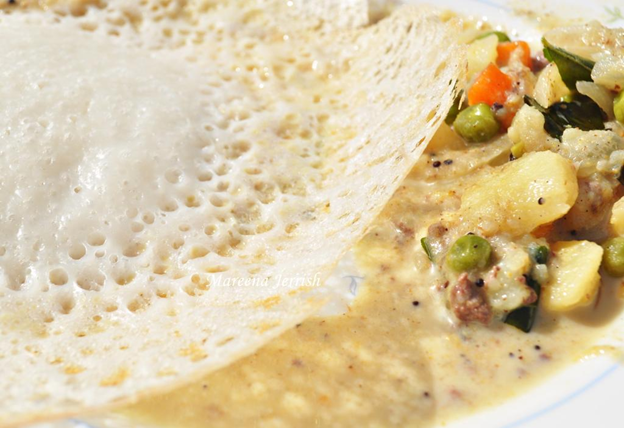 Image Source – mareenasrecipecollections.com

It is a type of pancake made with fermented rice batter and coconut milk. It is one of the most delicious food which is loved by many tourists. It is eaten mostly during breakfast and dinner.

Pattu and Kadala Curry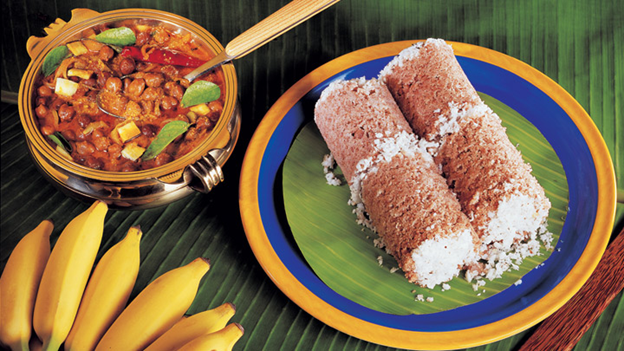 Image Source – keralatourism.org.com

It is cylindrical steamed rice cake cooked with coconut shavings and it is an extremely popular breakfast dish. It is usually served with ripe bananas and grated coconut. However, it is freshly made and served mostly during lunch. It is very delicious and healthy.

Idiyappam with egg curry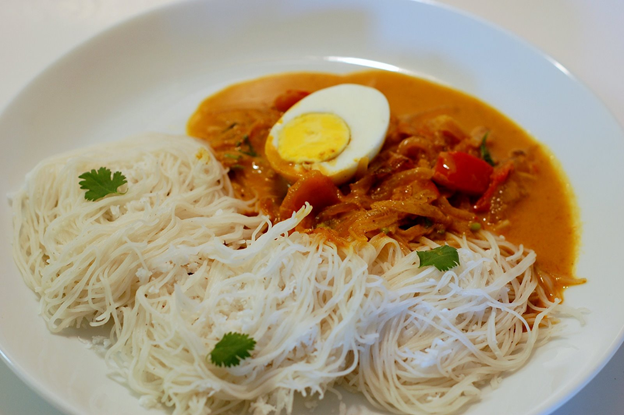 Image Source -wildplanetresort.com

It is also known as noolappam which is made of rice flour, salt and water. A variety of thin strands or semolina are entwined together to make this  delicious appam. Its plain texture which makes it versatile and it allows to be paired up with all type of curries.