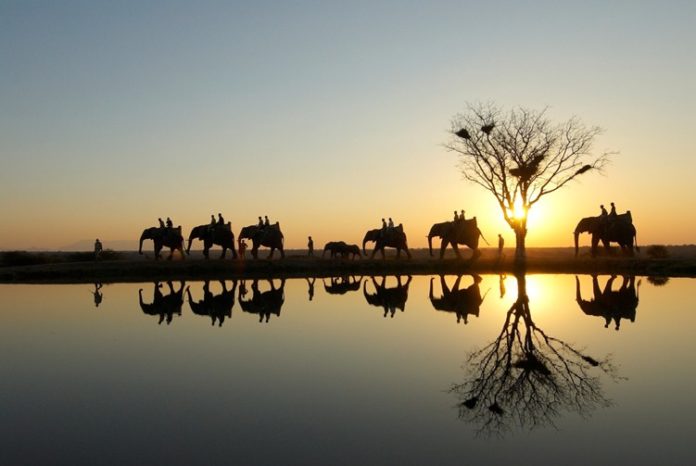 Kerala holds an array of rich culture and tradition. It is essential for one to experience the true essence of this place while they are visiting. Many even refer to Kerala as the 'Paradise on Earth' and there is more than one reason why they do so.

This article comprises a list of top 50 activities to do in Kerala for one to get a complete experience of what Kerala truly has to offer. Explore the legacy that lies behind this paradise!

TOP 50 ACTIVITIES TO DO IN KERALA

1. Boating on Backwaters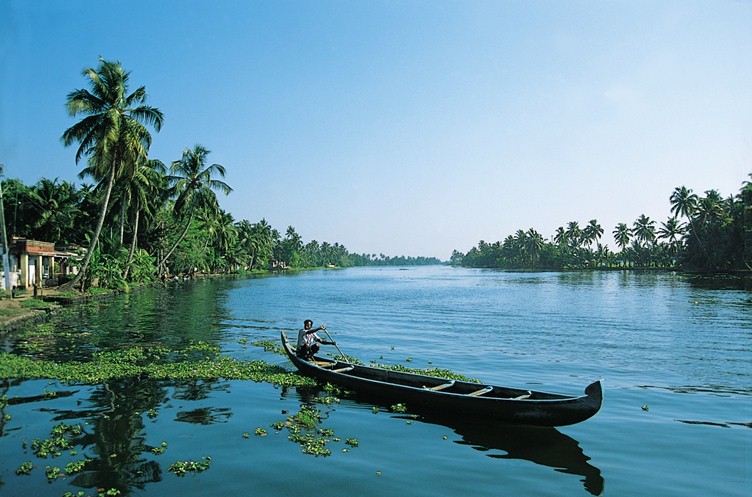 ---------------------------------------------------------
Best Deals for the Month
(Wikipedia.com)

You absolutely have to check out the Backwaters of Kerala to understand the hype about it. The pictures do not nearly capture the true beauty of this place. Imagine the rains by the lakes. This should be on the top of your things to do in Kerala list!

2. Enjoy traditional art forms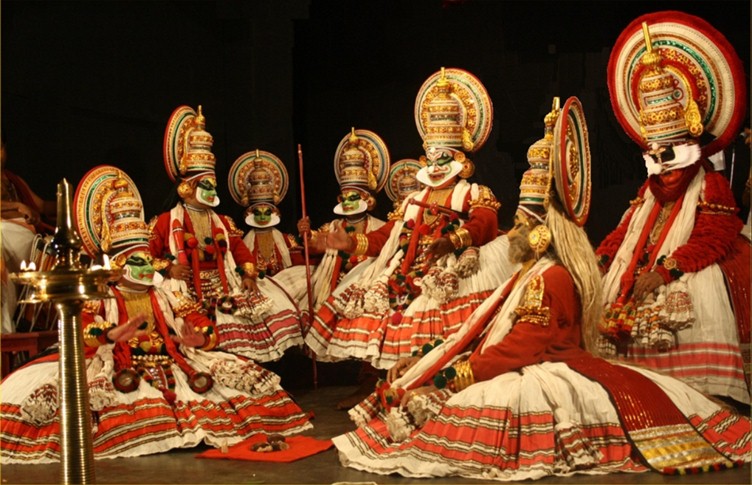 (Wikipedia.com)

Kerala is the home to several undying and incredible forms of performing art such as Ottamthullal, Kalaripayattu, Kathakali and Padayani among others. Each holds eternal grace and is most enjoyable while watching true artists perform the same.

3. Rejuvenate with Ayurveda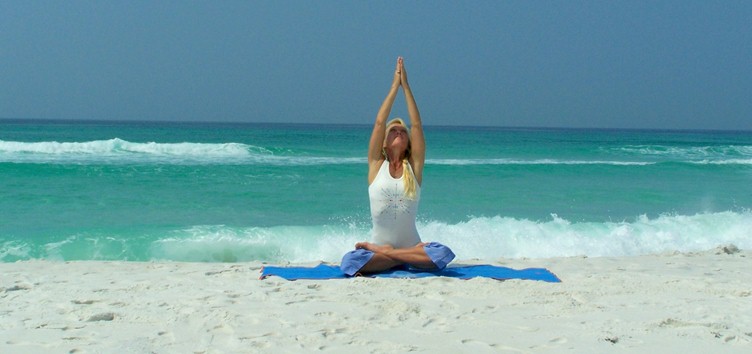 (spitpermit.com)

What one may not be aware of is the fact that Kerala consists of many renowned Ayurvedic centres which offer varied number of stress – relieving and rejuvenating packages. What more does one during a holiday except for the fact that they get some peace of mind? This is possibly one of the must activities to do in Kerala.

4. Indulge in delicious Kerala cuisine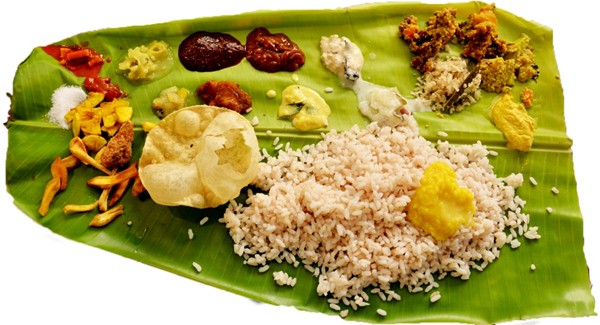 (Wikipedia.com)

No matter what kind of a foodie you might; be it someone who has a special place for spicy meals or someone with a sweet tooth, Kerala has something or the other in store for you. Don't miss having this experience.

5. Go shopping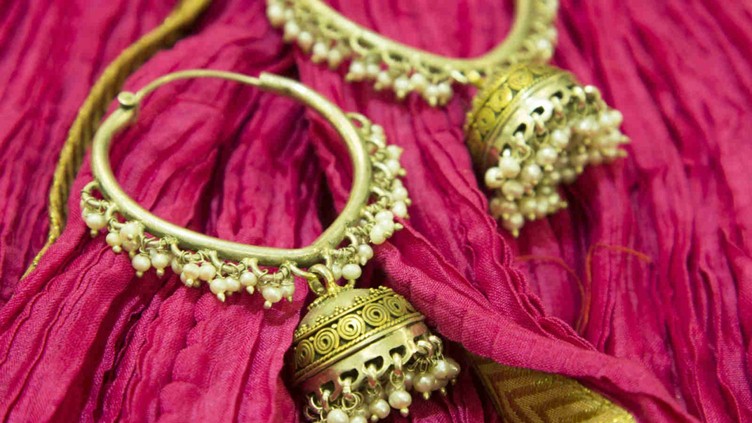 (cntraveller.com)

The famous golden silk known by the name of Kasavu is world famous for its quality and richness. It is especially handcrafted by people people in traditional Kerala handlooms. Don't forget to go shopping and owning one of these items.

6. Activites to do in Kerala: Learn the language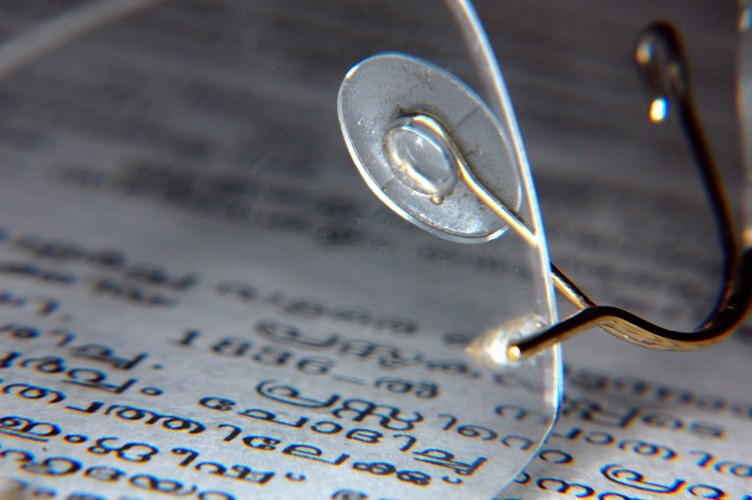 (Wikimedia.com)

Malayalam – the mother tongue of Kerala is an ancient language with rich literary culture linked to it. It is a difficult task, but not an impossible one. Learn a word or two while you're at Kerala!

7. Celebrate the state festival of Onam in Kerala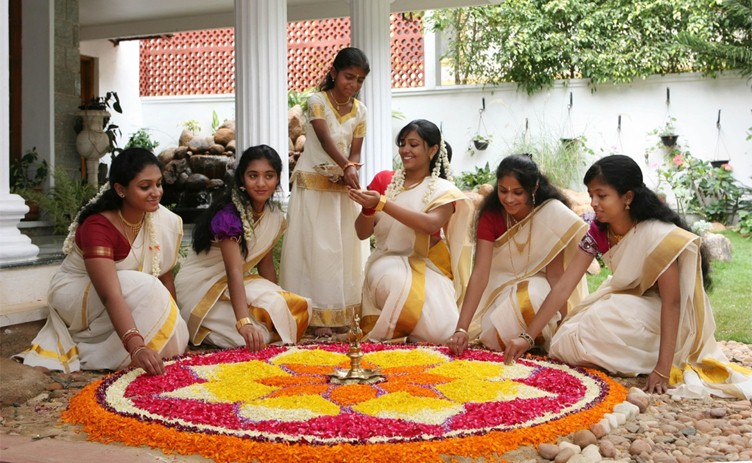 (bhdplanet.com)

The people of Kerala celebrate Onam together. It is a grand affair wherein activities such as snake boat racing, making pookalam or flower arrangement on floors, and celebrating onathallu take place. It will be an experience of a lifetime, a weekend getaway!

8. Things to do in Kerala – Eat Onam Sadya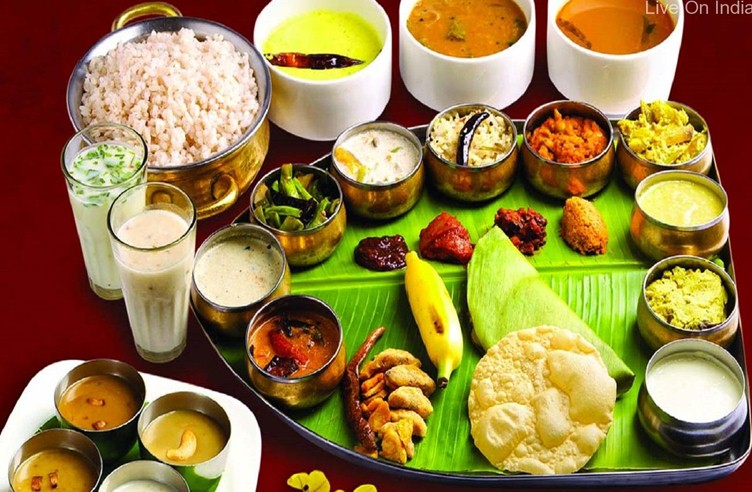 (liveonindia.com)

What is Onam Sadya, you may wonder? Well, it's a special feat that is made during Onam. It comprises of varied dishes that will leave your taste buds tingling.

9.Exciting elephant safaris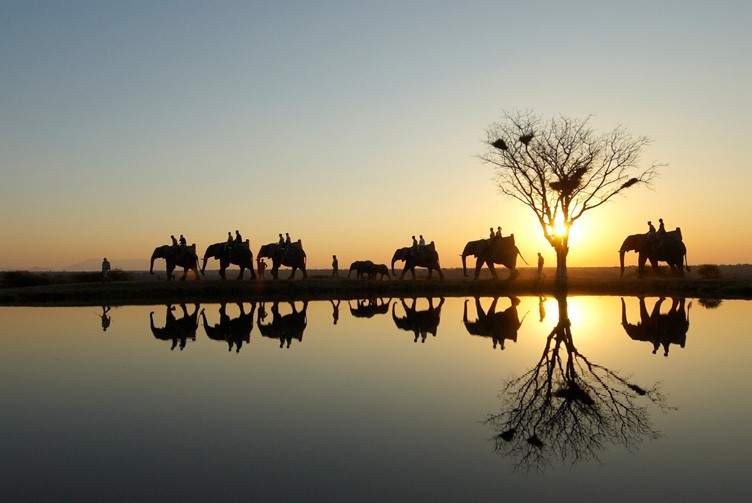 (holidaybug.com)

The wildlife is taken special care of in Kerala. There are a number of national parks and sanctuaries that offer elephant safaris. This is one of top 50 activities to do in Kerala.

10. Celebrate Pooram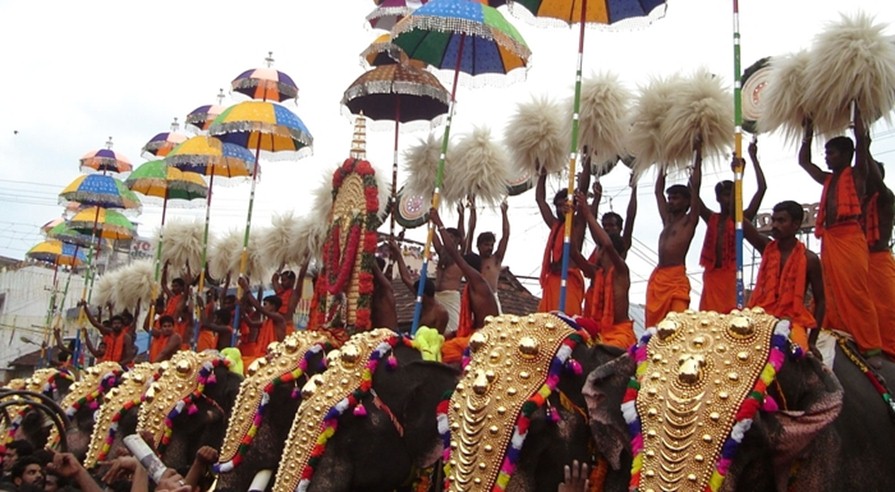 (worldeventsinfo.com)

Another celebratory festival that goes by the name of Pooram is celebrated every year during the months of April and May. There are traditional bands and instruments being used to play the Elanjithara Melam – the kind of music which is weaved using 250 different instruments. Make sure to mark this off your things to do in Kerala list.

11. Stay in a tree house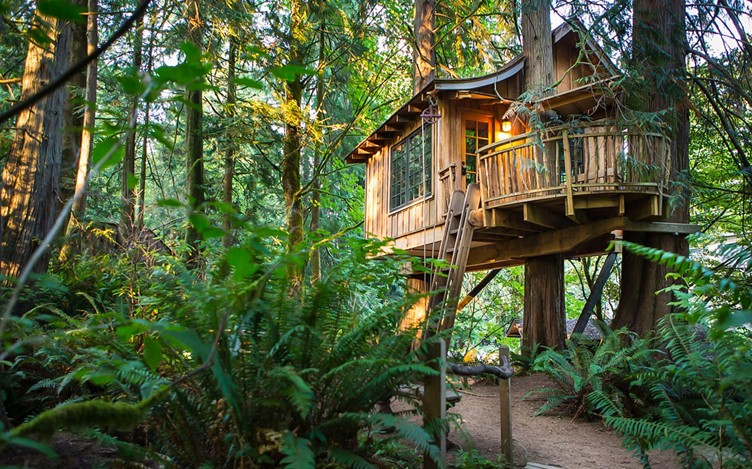 (treehousepoint.com)

I remember how as a kid we would totally kill to live in a tree house. This dream can be experienced at Kerala. Wayanad – a location wherein houses are actually made in trees offers you stay – in facilities.

12. Go trekking!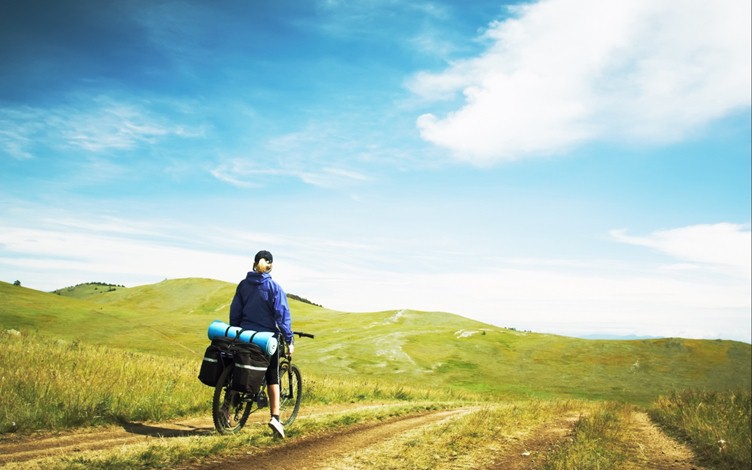 (shotphotos.com)

The beautiful flora and fauna of Kerala are definitely worth exploring. Take different trekking trips through the forest to truly enjoy the journey in the state. This is a must have experience in Kerala for you.

13. Experience the Spice Trail of Kerala- Food Tourism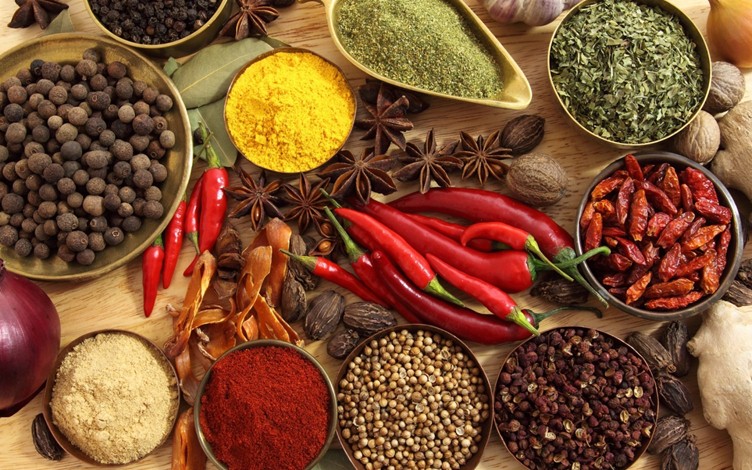 (healthfitnessguru.com)

Another thing that Kerala is identified as is the Spice Capital of India. A range of exotic spices that stand out from all the other types are offered in major markets around Kerala. Don't forget spice shopping in Kerala.

14. Temples of Kerala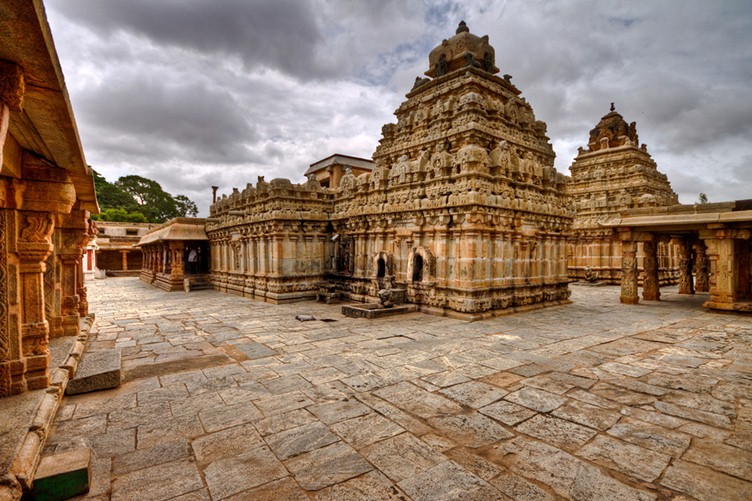 (realbharat.com)

Trivandrum, Thrissur, Guruvayoor and many other regions in Kerala itself are home to major temples in Kerala. They each have rich history following their present glory. This should be at top of your places to visit in Kerala list.

15. Must have experience in Kerala: Auto – rickshaw rides in Kerala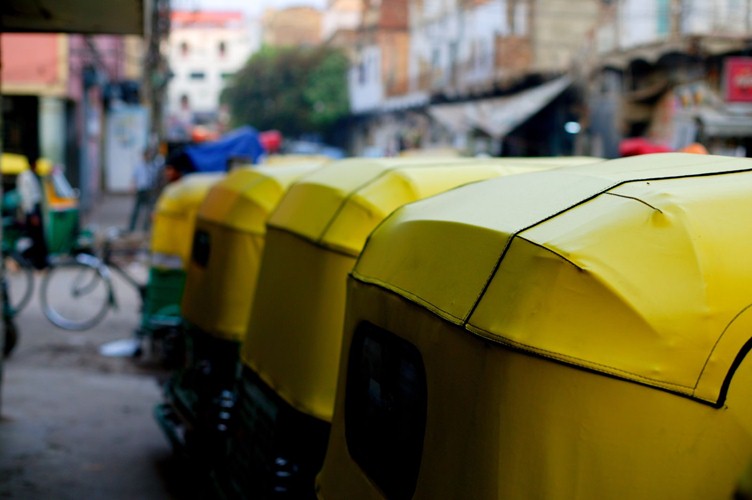 (youthkiawaaz.com)

You might think what's so special about an auto rickshaw ride? However, the experience of riding in an auto-rickshaw in Kerala is totally different. You can do that while enjoying the fresh air of Kerala – something that might not be offered in the cities.

16. Short train journey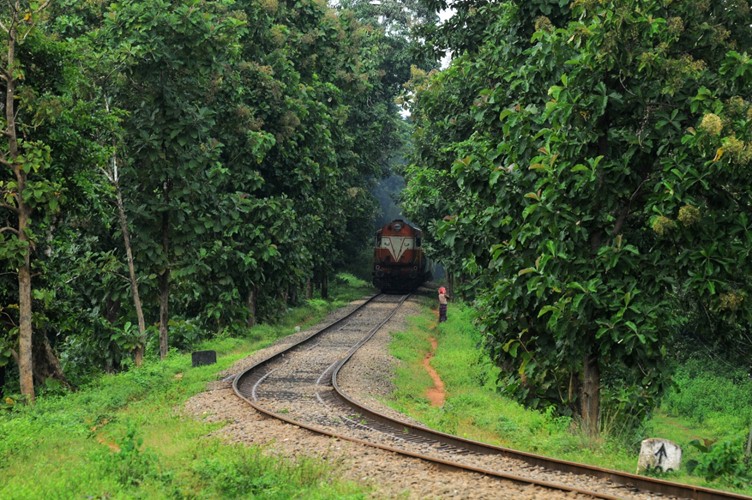 (keralagreenery.com)

The picturesque beauty that you can perceive on a train ride across Kerala is an experience of a lifetime. You will get to see parts of Kerala that you might have never would imagined existed. It is a must have experience in Kerala.

17. Strolls in plantation towns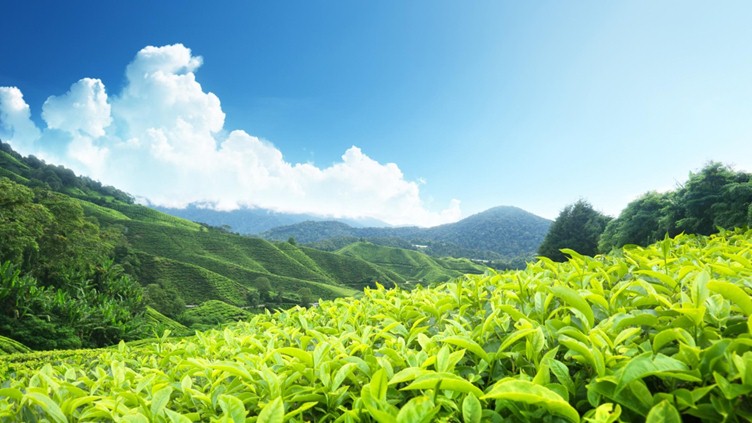 (keralakannur.com)

Major hill stations of Kerala such as Munnar, Marayoor and Peermedu among others are lined with lush – green plantation fields all across the towns. Why not take a casual stroll by these fields and just relax and is your perfect weekend getaway.

18. Enjoy the beautiful weather of Kerala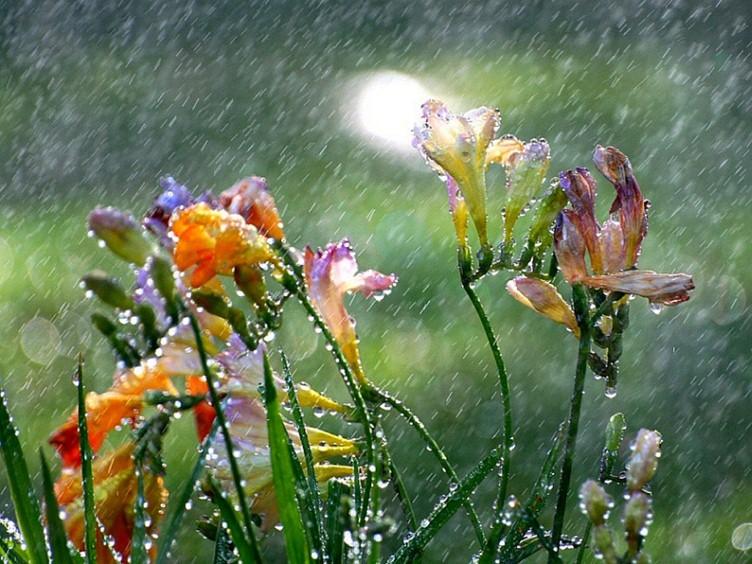 (ecoescapedesign.com)

While, Kerala is beautiful all throughout the year, the best time to visit is during monsoons. The two rainy seasons of Kerala – Edavapathy and Thulavarsham arrive in the months of June and October.

19. Waterfalls of Kerala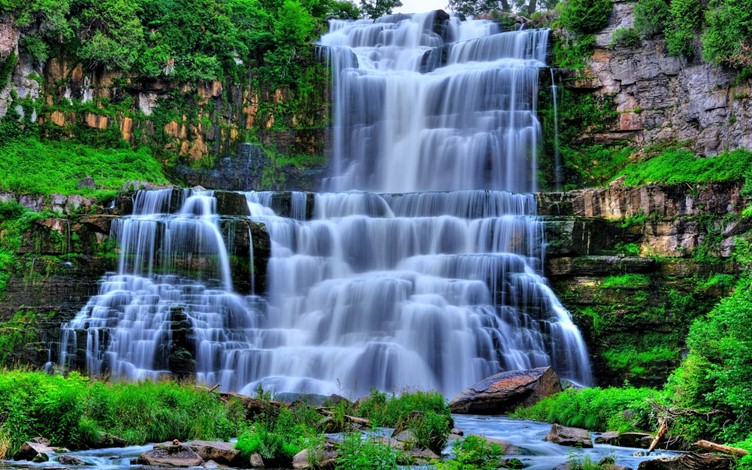 (eskipaper.com)

The dense forest areas of Kerala are blessed with varied ranges of waterfalls at every nook and corner. The sceneries are beautiful and worth one visit for sure. Out of the many, the Anthirapally falls is the largest is a must have experience in Kerala.

20. Beaches of Kerala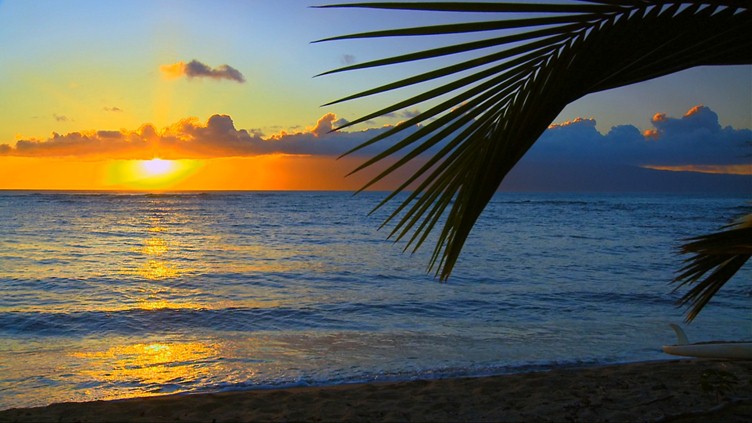 (powerfloe.com)

Some of the most popular beaches in Kerala include Alleppey and Alappuzha beach. They are almost over 140 years old and consist of ancient old life house setting and age – old tales linked to them. The perfect kind of weekend getaway awaits you.

21. Places to visit in Kerala: The Bekal town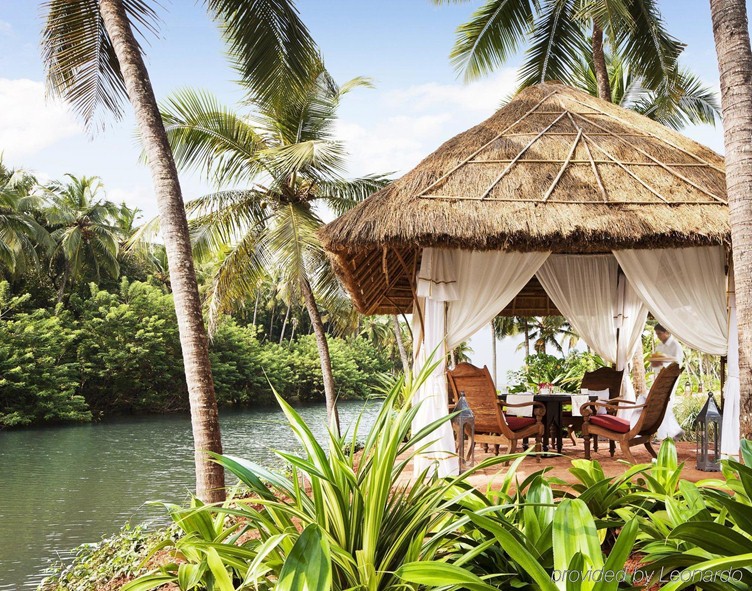 (booked.net)

The Bekal town is packed with numerous forts, beaches and hills that hold valuable historic significance especially when it comes to India. Don't forget to visit the Bekal town once you're at it.

22. Bird watching in Kerala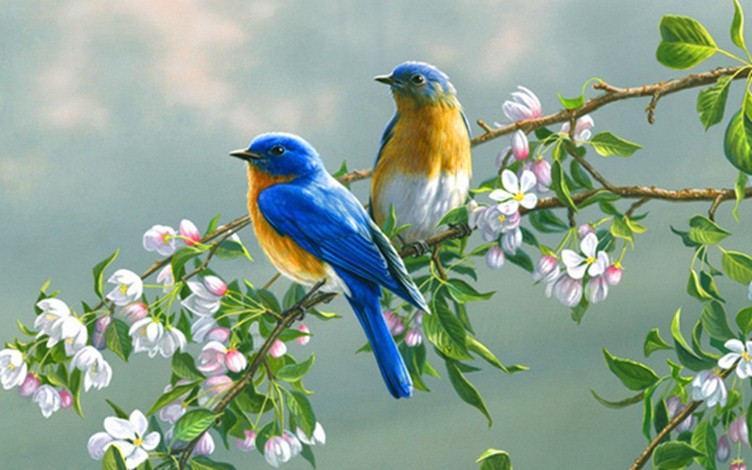 (9walls.com)

Like mentioned previously, there are a varied number of national parks and sanctuaries in Kerala that you surely have to visit. Bird lovers have hit a jackpot when it comes to places like Kumarakom, Chinnar, Periyar and Thattekad of Kerala. It is among the most important activities to do in Kerala.

23. Wayanad for its beauty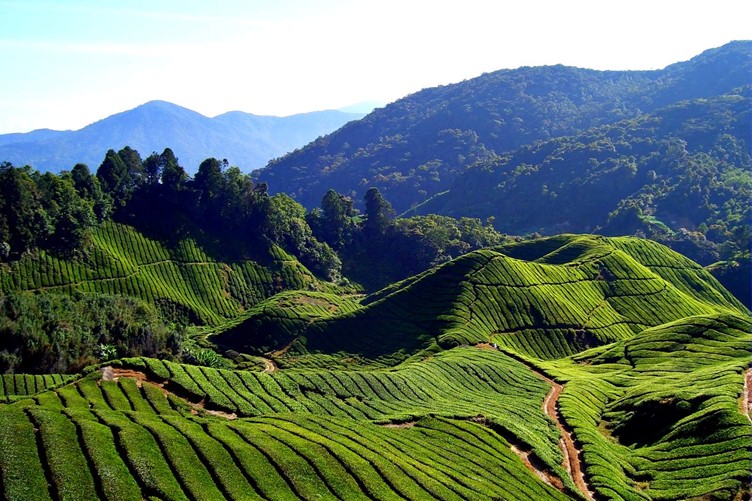 (keralataxis.com)

Do experience Wayanad separately for its beauty. The Meenmutty waterfalls situated in the Wayanad district of Kerala is an amazing sight. This should be on top of your places to visit in Kerala list.

24. Visit the Chinnakanal town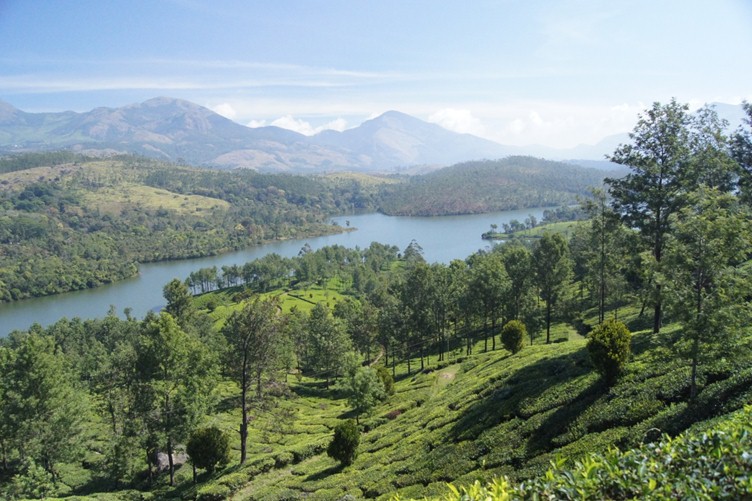 (chocolatesanddreams.com)

The Chinnakanal town situated next to Munnar, is recognized as the place that offers ultimate scenic beauty offers sights of beautiful waterfalls, power houses and traditional architecture to its visitors. It is another top location among the places to visit in Kerala.

25. Experience the fauna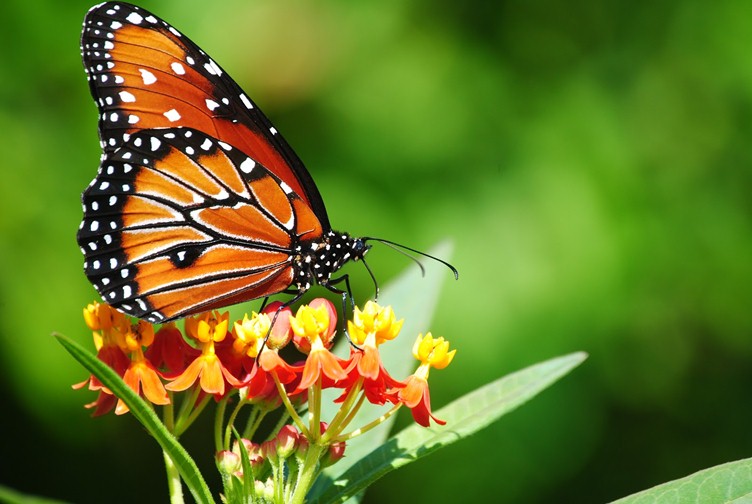 (pinterest.com)

You should definitely visit the Eravikulam National park of Kerala which houses up to 120 different species of birds and over 100 species of butterflies. It is a must have experience in Kerala.

26. Drive on the highway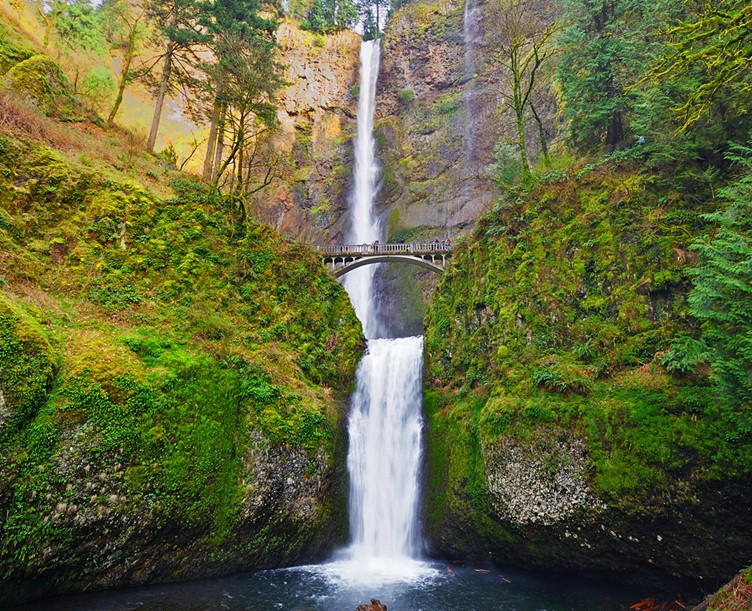 (travelport.com)

While you take a drive on the Cochin – Madurai highway leading to Kerala, you will see a number of different waterfalls flowing over with eternal grace. It is sure to make your mind calm.

27. Exoticness of Chinnar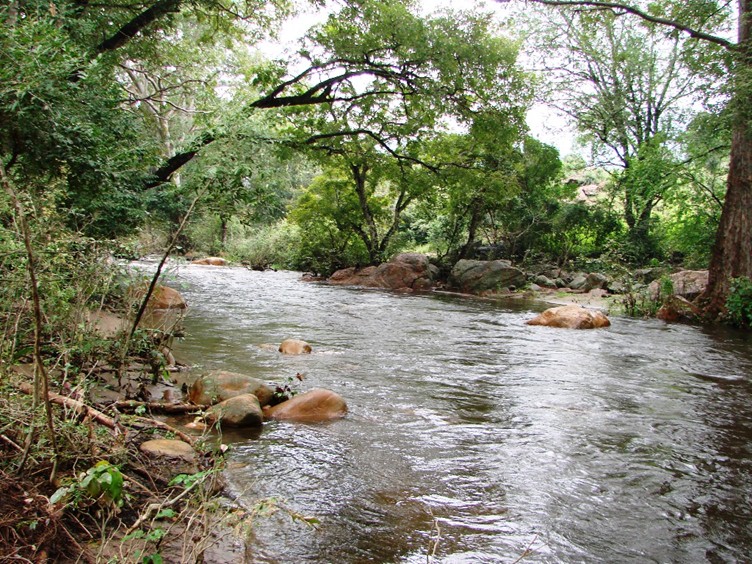 (remotetraveler.com)

Another wildlife sanctuary that is home to almost 52 different types of reptiles, fishes and other amphibians offers an exotic kind of experience for those love the aquatic life. It is one of the many places in visit in Kerala.

28. Tiger trail in Periyar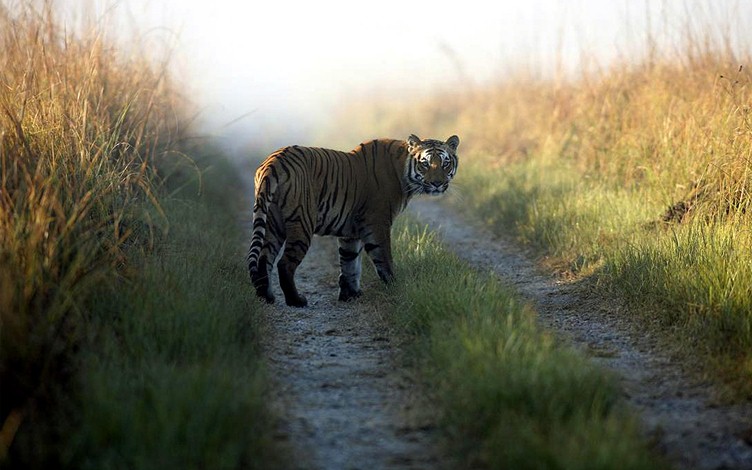 (keralain360.com)

The tiger trail in Periyar is famous all around the world. While, it is quite hard to spot a tiger strolling in the woods, it is a feeling of grand magnificence once you do.

29. Snow in Kerala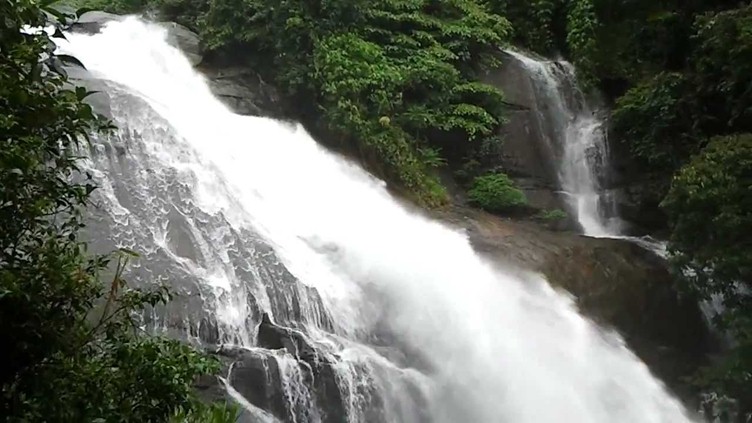 (youtube.com)

The Thusharagiri waterfalls located at a 50 kilometres distance from the Calicut city will make you feel like you are watching snow being sprayed down from the beautiful Ghats of the West.

30. Pambadum Shola national park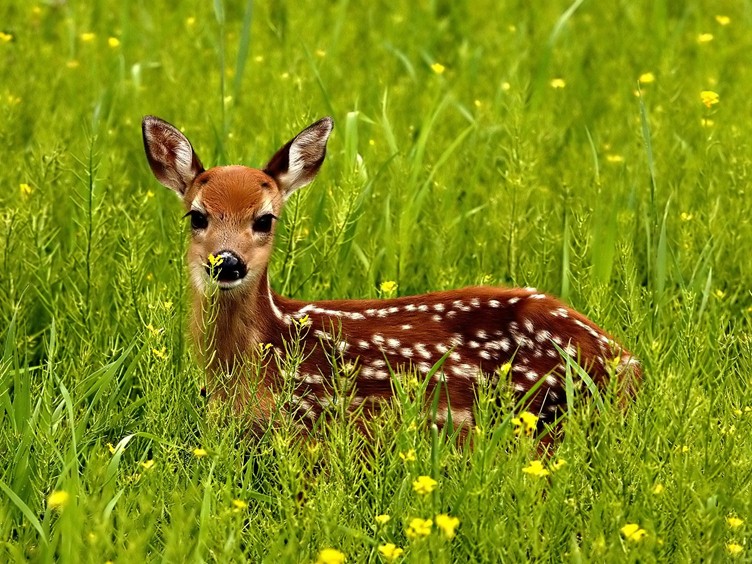 (wikia.com)

If you truly want to enjoy the wildlife of a place, you ought to visit Pambadum Shola National park which is house to elephants, gaurs, leopards, wild boars, deers, langurs and so many other animals.

31. Bullock races in Malappuram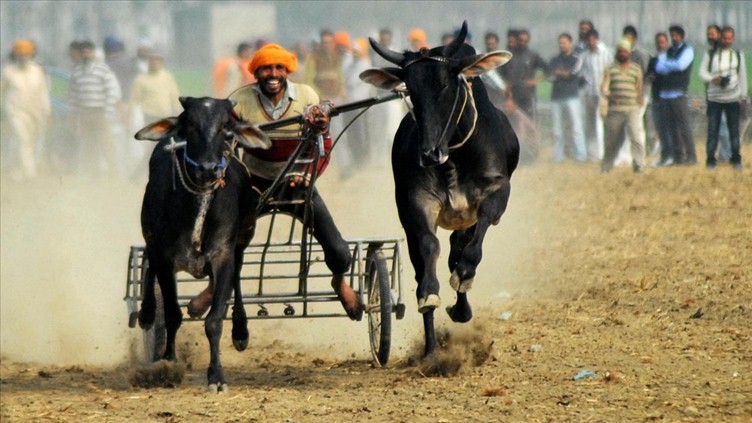 (wsj.com)

Malappuram, a cultural hub situated in North of Kerala is known for hosting dirty mid races of bullock. They will surely give you an adrenaline kick!

32. History of Peerumedu valley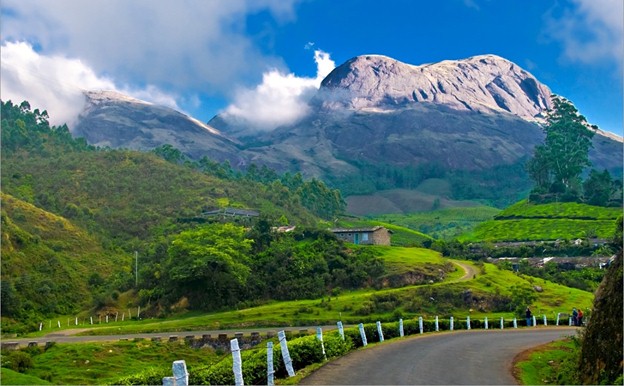 (blogspot.com)

Sage, Peer Muhammed once upon a time lived in the historic valley of Peerumedu. Coffee, tea, cardamom, rubber – name anything and you will find it here.

33. The perfect weekend getaway: Phantom rock of Kerala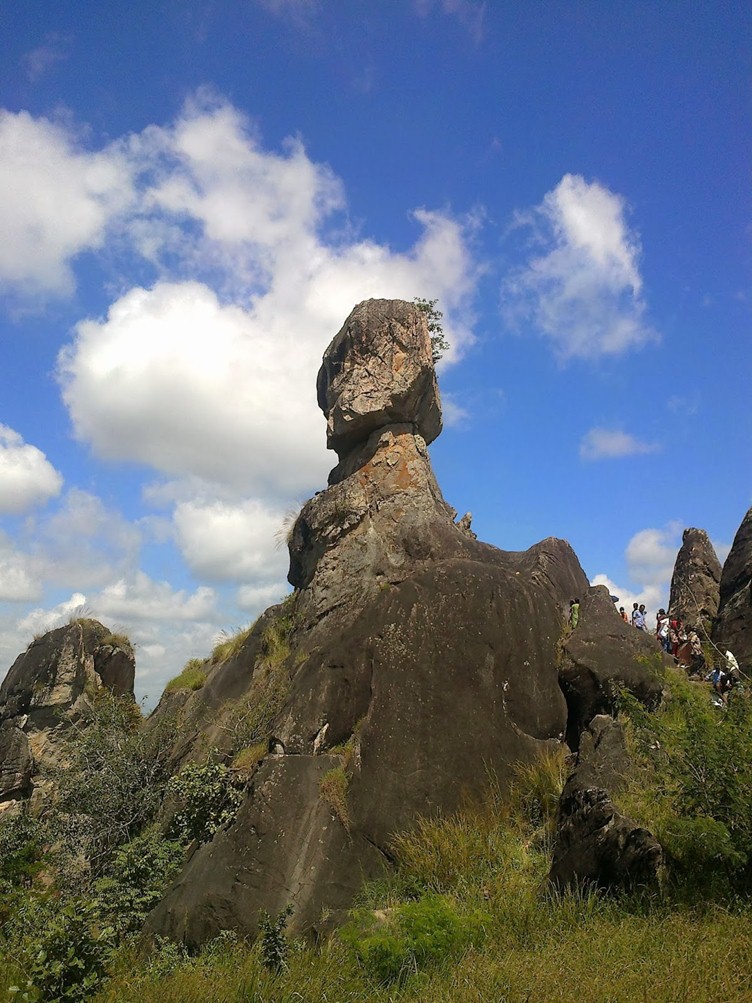 (blogspot.com)

The Phantom rock or the Cheengery Mala is a giant rock in the shape of a skull located in the Wayanad region of Kerala and will make you experience chills at first sight.

34. Archeological fun in Edakkal caves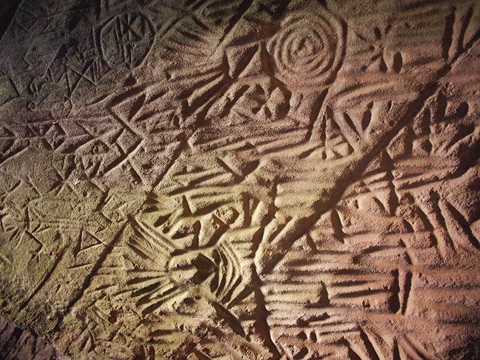 (Wikipedia.com)

Edakkal saves in the Ambukuthi hills of Kerala are recognized as one of the earliest centres of human habitation. These caves hold scripts, inscriptions and figurines that indicate this.

35. Most amazing weekend getaway: River rafting in Kuruva Islands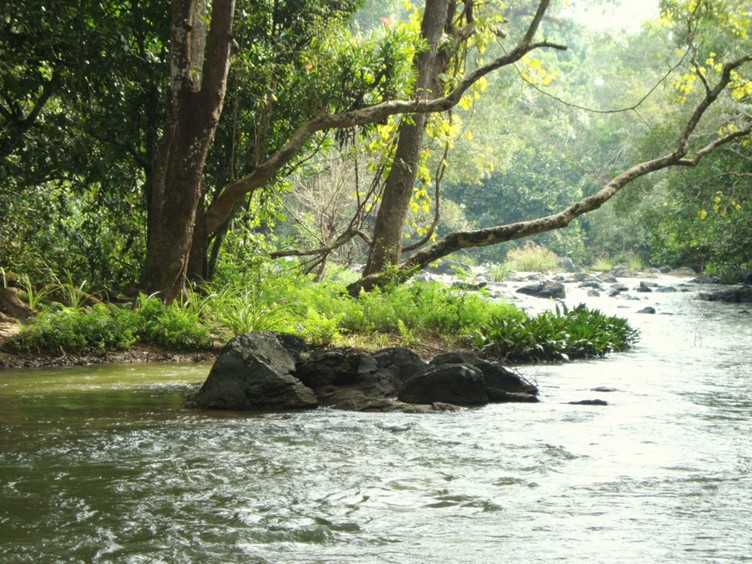 (kuruvaislands.com)

'Changadam' river situated in Kuruva Islands offer the major opportunity for you to experience the thriller fun of river rafting and other such water activities in Kerala.

36. Dams of Kerala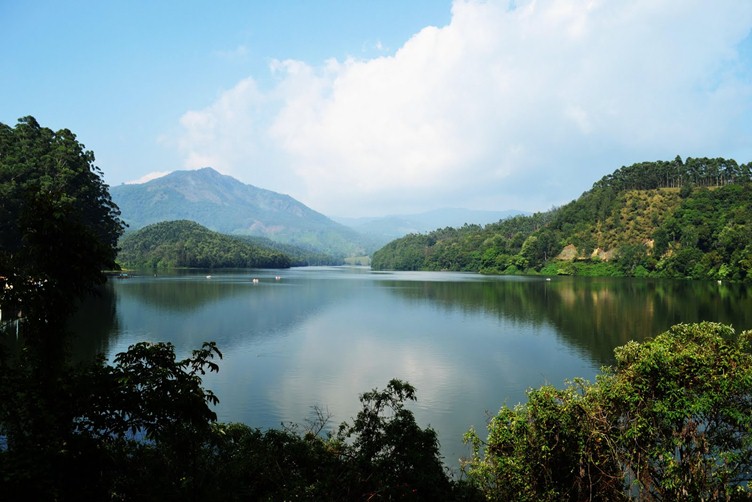 (indieleaks.com)

Kerala is home to over 30 dams and reservoirs built across 40 different beautiful rivers and mountains. This is one major experience you should not miss when you're in Kerala.

37. Tender coconuts of Kerala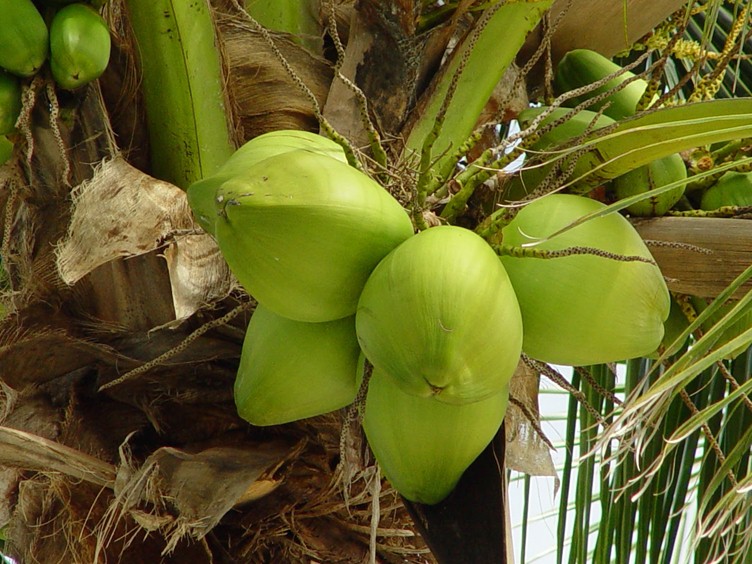 (heallove.com)

Kerala – also known as the coconut land of Kerala, consist of lines of coconuts trees at every nook and corner of the place. Try the different coconut products across Kerala for the health of your body.

38. Artefacts of Kerala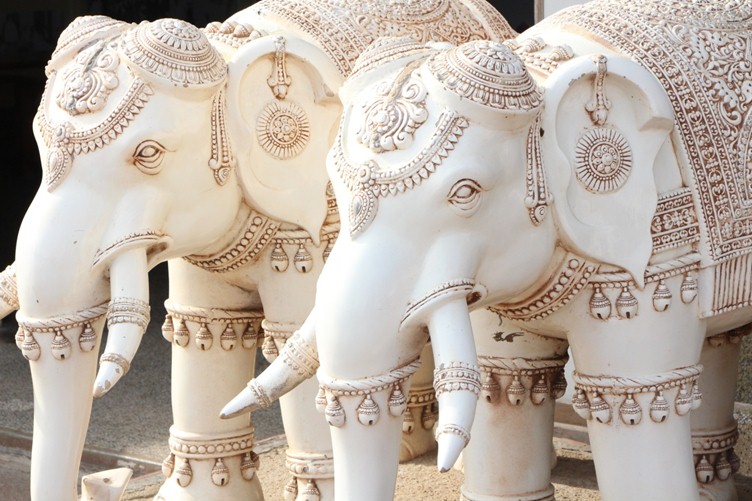 (wordpress.com)

Be sure to bring back a piece of Kerala's beautiful artefact while you're on your way back home. They will provide you with a memory that will leave an ever – lasting state of mind.

39. Walk by the Fort of Kochi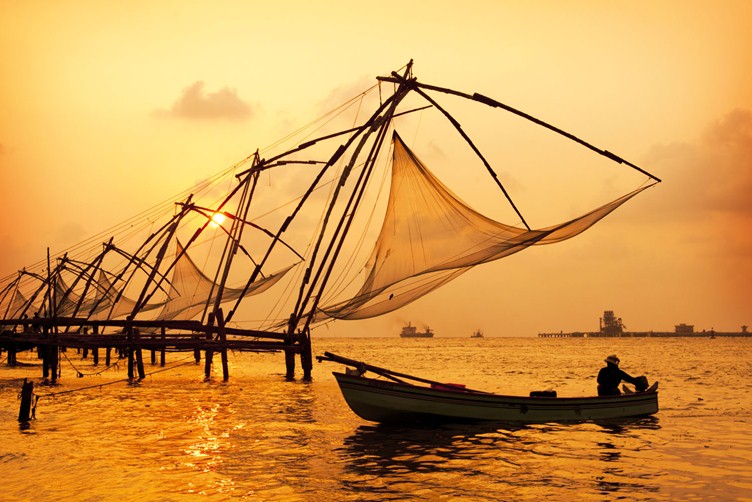 (internationaltravelermagazine.com)

Fort Kochi will remind you of the cultural Dutch heritage that existed in Kerala hundreds of years ago. A ferry ride or perhaps a walk by the fort will give you a one kind of an experience.

40. Sea breeze at Kochi beach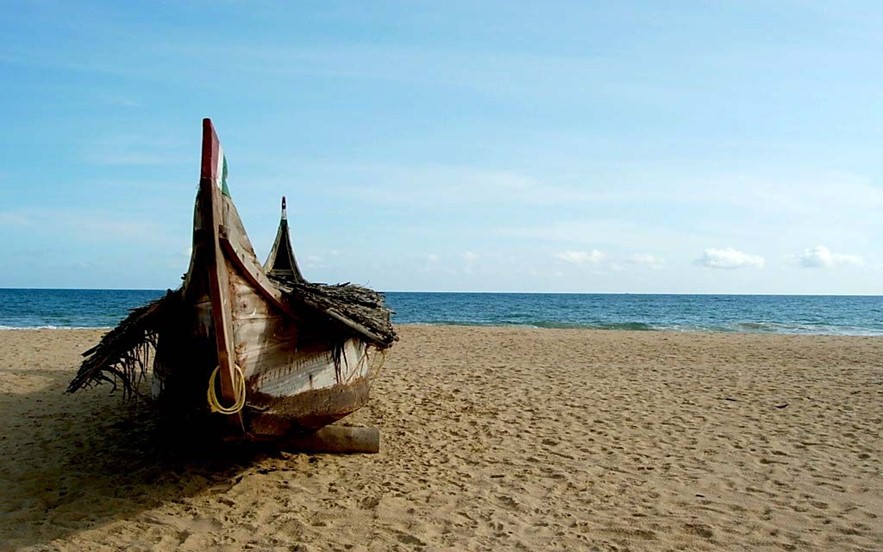 (rovingturtle.com)

Watch the beautiful sunset by the Kochi beach and enjoy the truly mesmerizing sea breeze at Kochi beach. A hot cup of coffee during a time like this will be the best to complete the experience. The most needed weekend getaway it is!

41. Royalty with Mattancherry Palace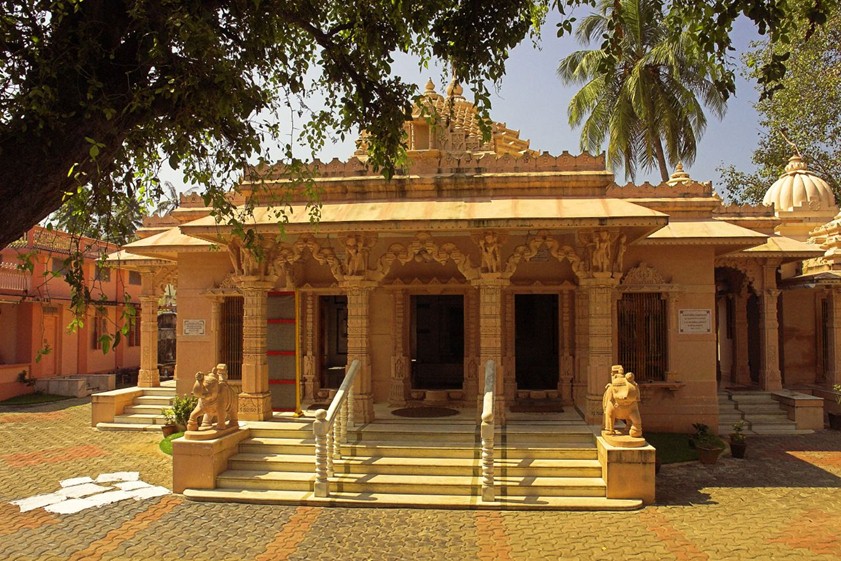 (keralatemples.com)

The Mattancherry Palace – built back in 1557 depicts the colonial culture through its ancient murals and artefacts. This place is an evidence that royalty did prevail in Kerala as well.

42. Jewish history in Kerala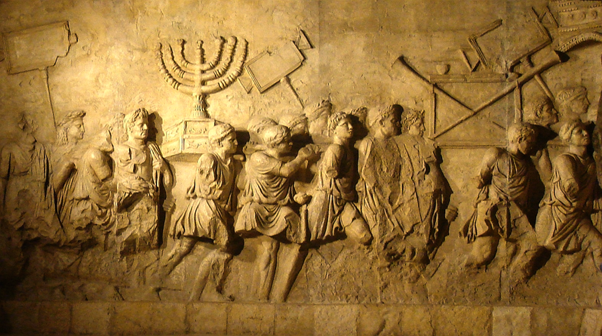 (Wikipedia.com)

Numerous Jewish families reside in the ancient town of Mattancherry since centuries and continue living there with great pride. The streets reflect a sense of colonial richness which you have to experience.

43. Pardesi Synagogue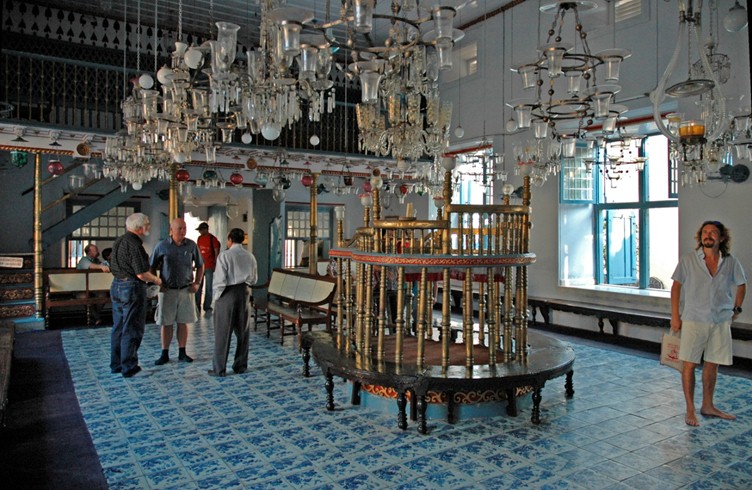 (Wikipedia.com)

Pardesi Synagogue located in the Mattancherry town of Kerala offers sight of perfect blend between great colonial architecture and culture. It is the only active synagogue in the Commonwealth of Nations.

44. Palaruvi – the stream of milk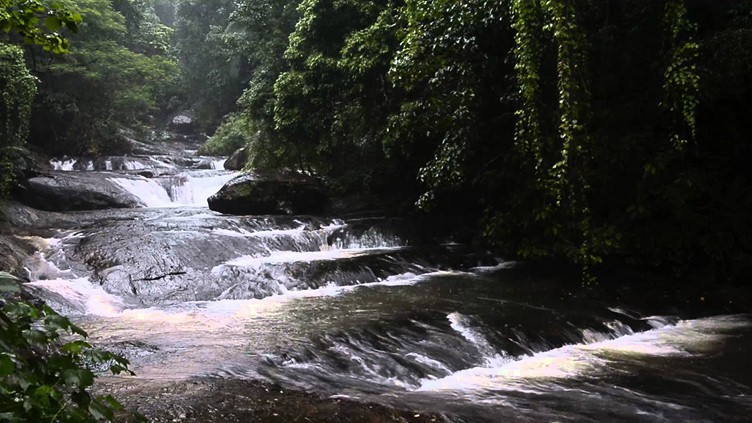 (youtube.com)

The famous waterfall of Palaruvi is also known as the "the stream of milk" is the 40th highest waterfall in India. This misty white waterfall is one of its kind in India.

45. Cruise in Ashtamudi lake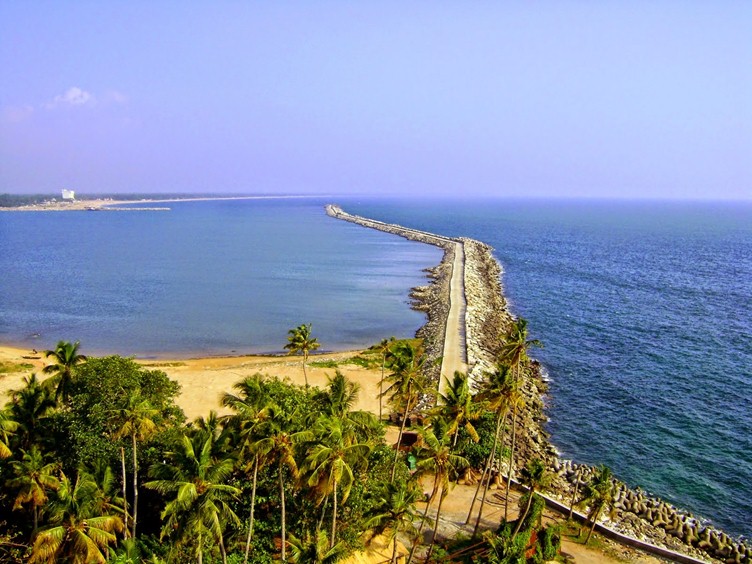 (keralatourpackages.com)

The name, Ashtamudi is derived from 8 major channels of the river of backwaters. Take the 8km ride from Kollam to Alappuzha and experience ecstasy.

46. Massages in Kovalam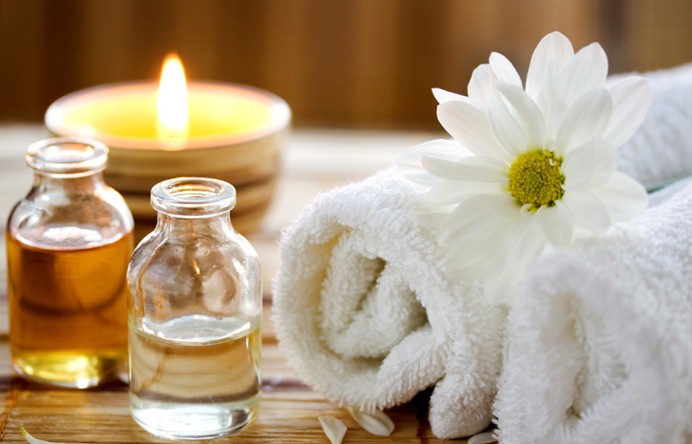 (arabianbusiness.com)

Indulge in Ayurvedic massages of Kovalam while watching the stunning sight of the ocean. Several recreational activities are also offered at Kovalam.

47. Museum of Napier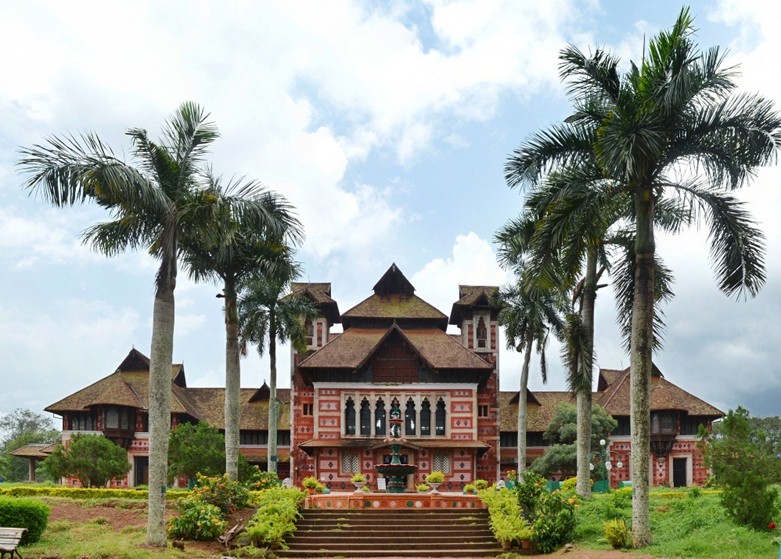 (Wikipedia.org)

What's more amazing than an evening spent in the Napier Museum. This is a palace turned museum which will leave you in absolute awe. This should be on top of your places to visit in Kerala list.

48. Trivandrum Zoo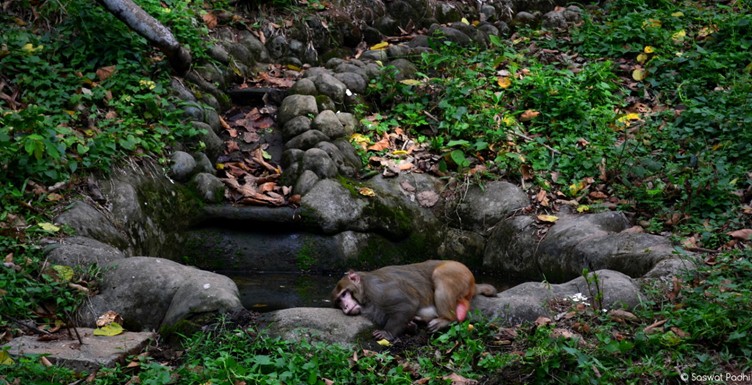 (iit.com)

Visit the largest zoo of Kerala – the Trivandrum museum and enjoy the lovely and nature – based zoo by watching animals up close.

49. Drive through the Ponmudi hills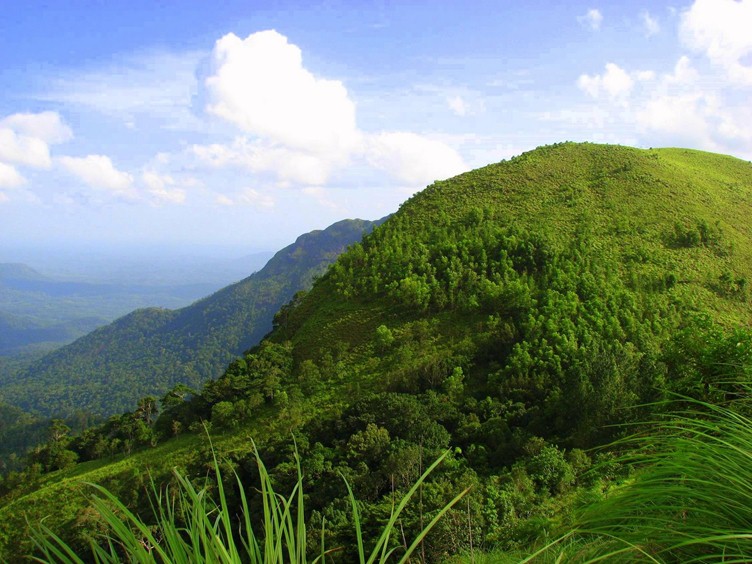 (welcomenri.com)

Ponmudi hills offer amazing views of the Western Ghats and a drive through this is surely worth your time and money.

50. Trek on the Varkala Papanasa hills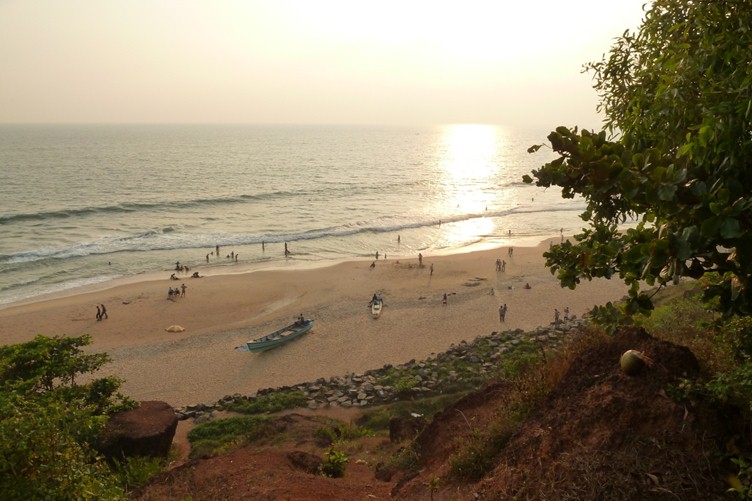 (Wikipedia.com)

Varkala papanasa hills are the ones wherein the cliffs are adjacent to the ocean. Imagine taking a walk amidst the scenic greenery with the sight of the ocean.

There are many more experiences in Kerala that you must have. Make the most of it and we hope you create memories for a lifetime while you're at it.