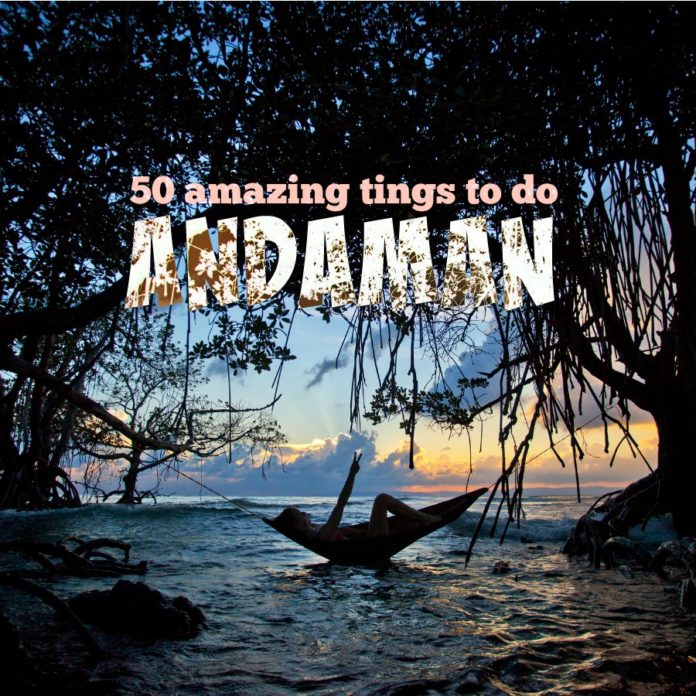 Image Credit : Flickr/Risto Kuulasmaa
The holiday season may or may not come to an end, Andaman and Nicobar Islands is the one place that can be easily qualified as the perfect wild and exotic escape. Andaman and Nicobar Islands is considered to be the UT of India and has mesmerized all its visitors using its mystic beauty. The quaint flora and fauna is the kind that will not leave you disappointed. What's more? It is quite easy on the pocket as well.
Be it volcano diving at Narcondam or Snorkeling at Neil islands, there is more than one reason for you to visit Andaman this time around. We have comprised a list of 50 things to do in Andaman and Nicobar Islands for you. Do take a look:
ACTIVITIES TO DO IN ANDAMAN AND NICOBAR ISLANDS
1. SNORKELING AT NEIL ISLANDS
---------------------------------------------------------
Best Deals for the Month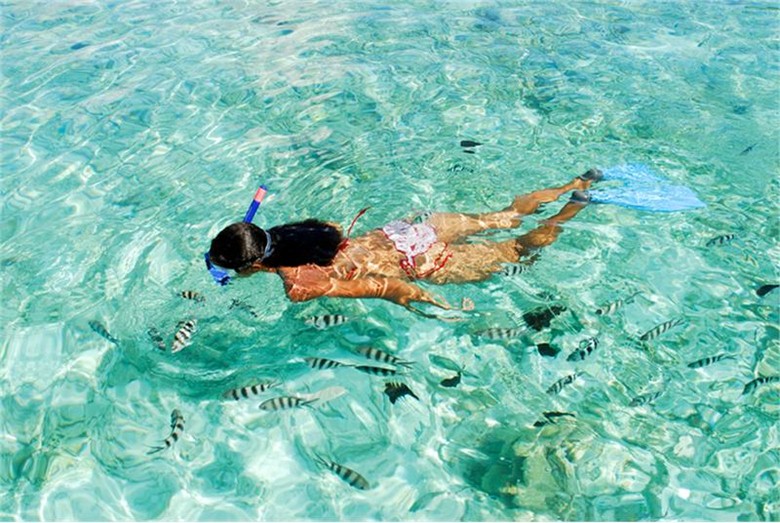 (willgoto.com)
Neil Island is the quietest islands in the whole of Andaman and Nicobar Islands. People generally visit Neil islands to chill out. What you can do is maybe indulge in exciting snorkeling activities offered at the location at cheap rates. You will leave with great memories.
2. CHECK OUT THE BRITISH ARCHITECTURE AT ROSS ISLANDS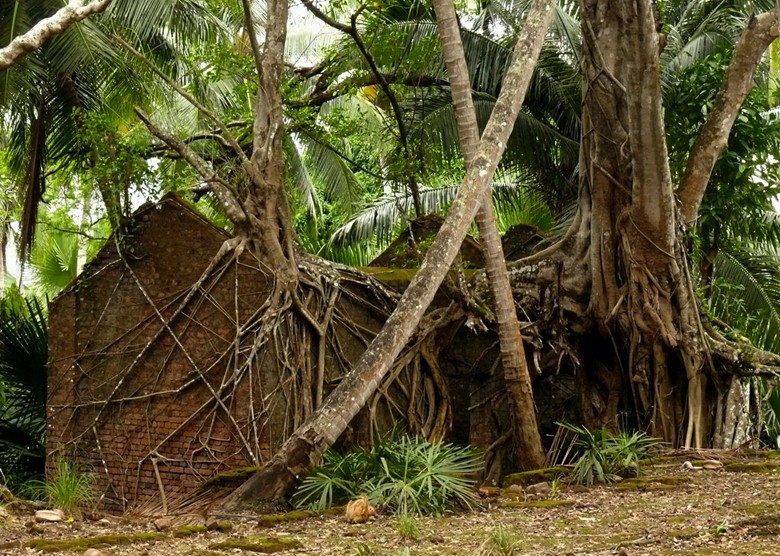 (fulloftravel.com)
Ross Island is located just a few minutes away from Port Blair. Due to the remains of the ancient British settlements, the visitors have the opportunity to witness incredible style of architecture. Ross Islands is also known as the Paris of the East.
3. ACTIVITIES TO DO IN ANDAMAN: FERRY RIDE AT PORT BLAIR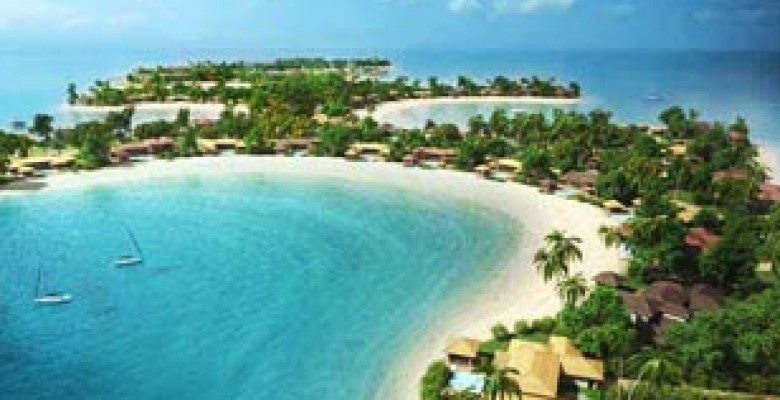 (searchpp.com)
Port Blair is the capital of the beautiful Islands of Andaman and Nicobar. It consists of fantastic beaches and some incredibly beautiful sights around. Enjoy a ferry ride from Port Blair to the surrounding tiny islands with your friends and family.
4. RELAX ON THE BEACH OF HAVELOCK ISLAND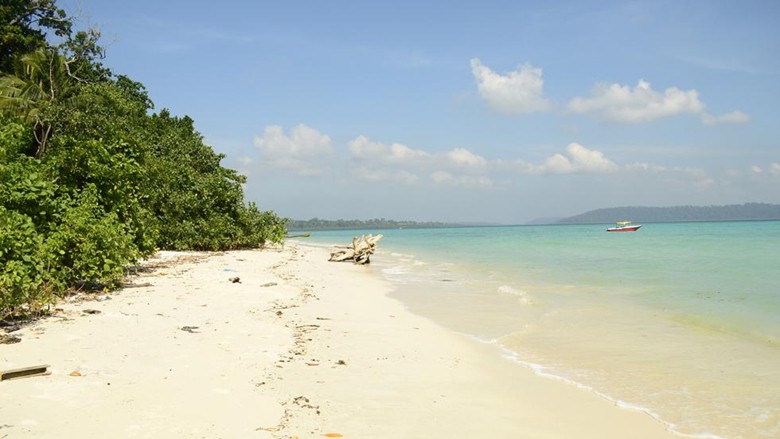 (jachting.com)
The unfortunate or rather fortunate part about visiting Andaman is the fact that it hasn't been explored by many. Therefore, most of the times, islands remain empty. One can find pristine white – sand beaches with crystal blue water touching the shore of the land.
5. WATCH THE SUNSET AT CHIDIYA TAPU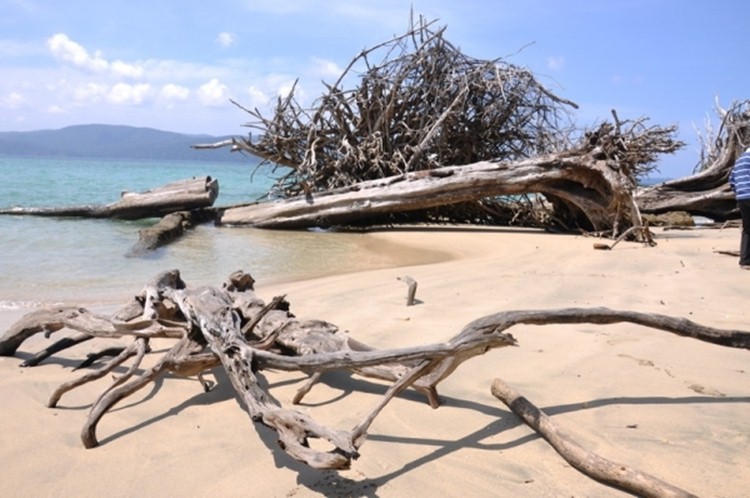 (allwomenstalk.com)
Chidiya Tapu is located in the South portion of the Island and extends for approximately 26 kms from Port Blair. This place is filled with beautiful, dense forests and it is almost an out – of – place feeling to witness the beautiful sunrays kissing through the serenity of these lush – green tropics.
6. VISIT THE ANTHROPOLOGICAL MUSEUM – II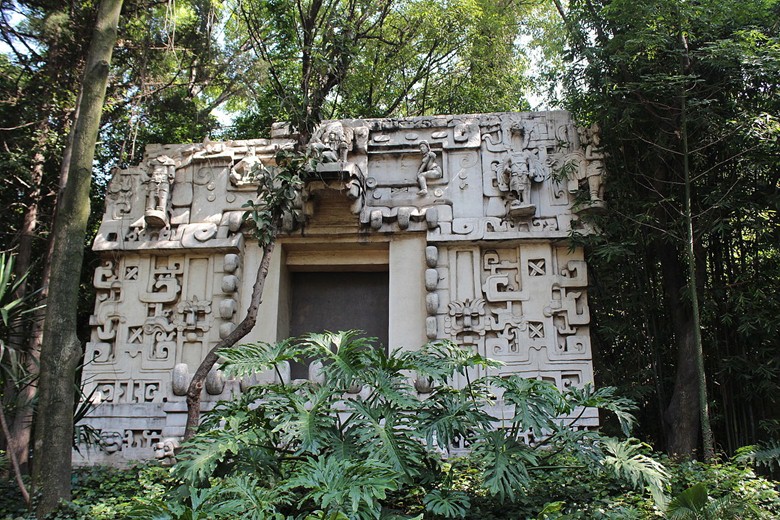 (Wikimedia.com)
Andaman and Nicobar Islands have been the original habitat of ancient aboriginal tribes. These tribes include the Onges, Andamanese, Nicobarese, Shompens and Mongoloid among others and hold a sense of grave important cultural contribution. To check out what we are talking about, you must visit the Anthropological museum. It is must in things to do in Andaman list.
7. DEEP SEA DIVING AT NORTH BAY ISLANDS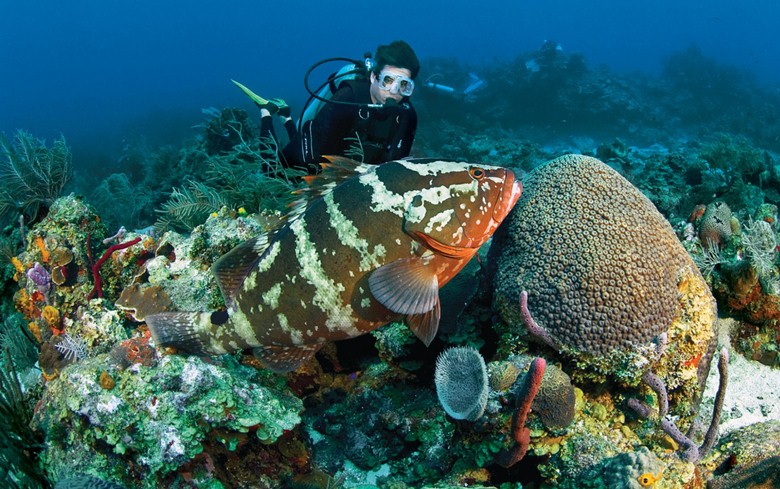 (entertainmesh.com)
North Bay Island is situated on the foothills of Mount Harriet and you can visit this place by taking a ferry from Port Blair. It takes around an hour to reach this place. Expert swimmers are available with the needed gears at rates quite affordable to deliver to you, an experience of a lifetime.
8. DISCOVER HISTORICAL REMAINS AT CORBYN'S COVE BEACH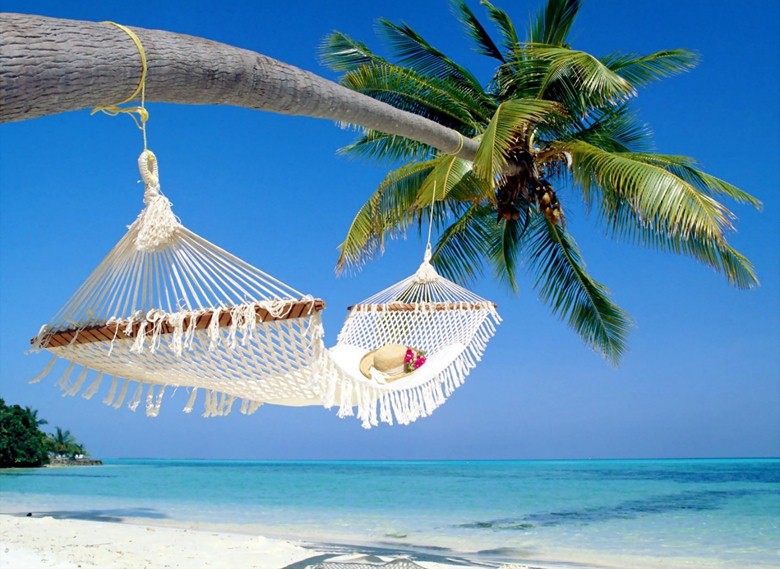 (Wikimedia.com)
Cobryn's Cove is situated around seven kms away from the city of Port Blair and is a small and clean beach. Most visitors can be found taking a pleasant swim at the place. However, little does one know there are a number of historical remains like Japanese bunkers lined across the place.
9. VISIT THE ANDAMAN WATER SPORTS COMPLEX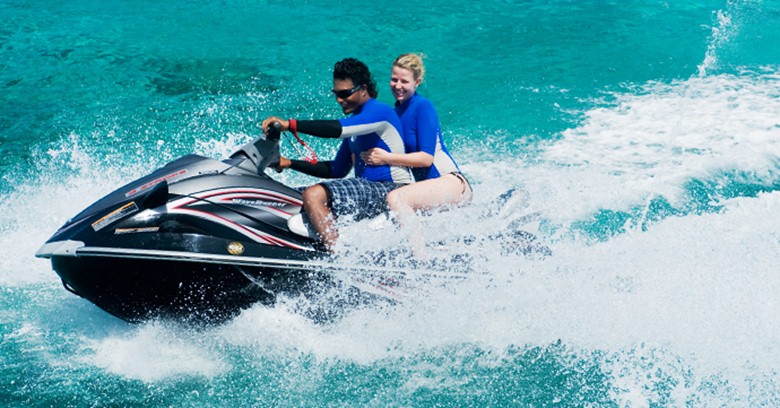 (mouthshut.com)
Andaman Water Sports Complex is situated in Port Blair and offers numerous facilities such as water skiing, water scooters, gemini boating, sail boating, wind surfing, para sailings, shop wreck viewing among others. One of the most important activities to do in Andaman.
10. VISIT THE CHATHAM SAW MILL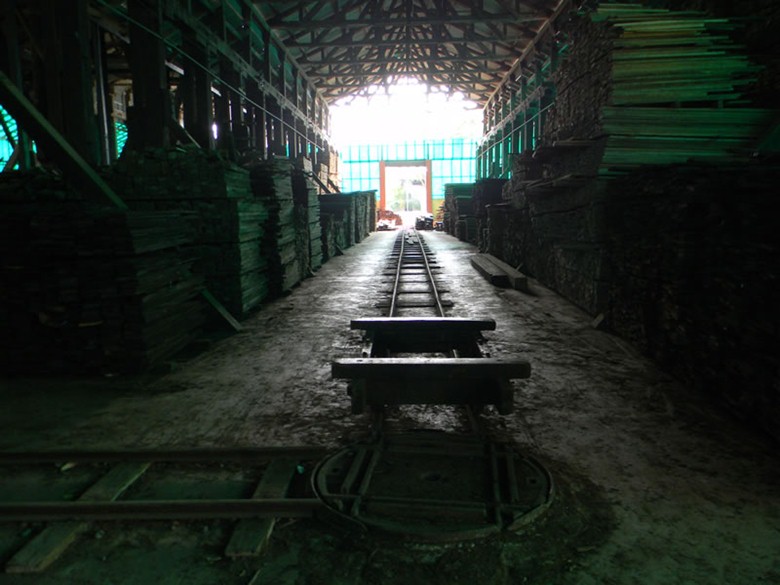 (indiantravels.com)
The Chatham Saw Mill is situated is connected to Port Blair through the use of a simple bridge. However simple the place may look, the fact remains that it is one of the largest and the oldest mills In the whole of Asia.
11. DISCOVER THE VIPER ISLAND PRISON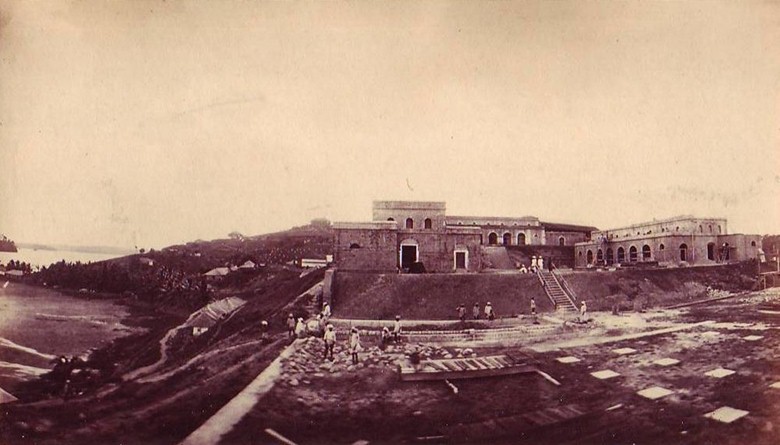 (volunteerinindia.com)
The Viper Island Prison was built by the British back during the time of Penal settlements. Dangerous convicts found guilty of violating the laws of the British were kept imprisoned at the place. Ruins of the jails and gallows still remain. Another one those activities to do in Andaman.
12. PRAY FOR PEACE AT MEMORIAL FOR BATTLE OF ABERDEEN (17TH MAY 1859 AD)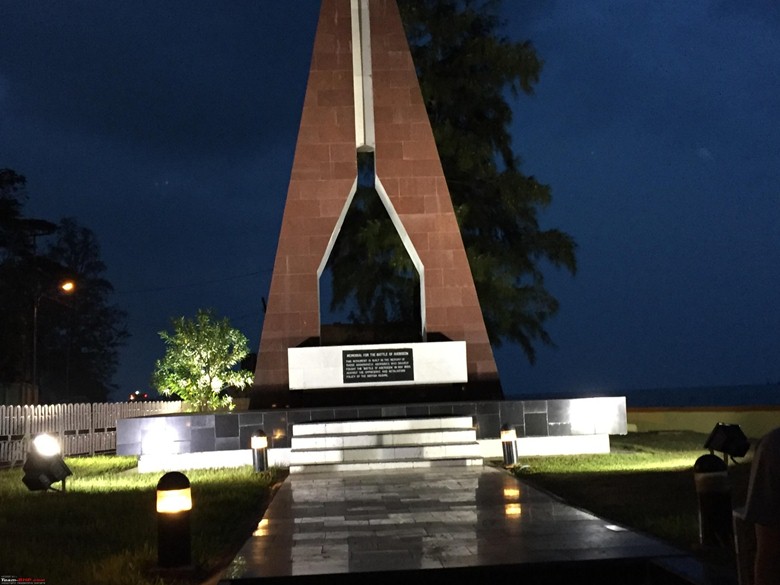 (team-bhp.com)
The memorial was built back in 1859 in the memory of the Andamanese Aborgines who fought the battle of Aberdeen against the unjust British regime. They fought bravely and thus deserve high respect for the same. Visit the memorial and dedicate a prayer or two for the safety of all those fighting against oppression.
13. DISCOVER THE GALLOWS OF CELLULAR JAIL – II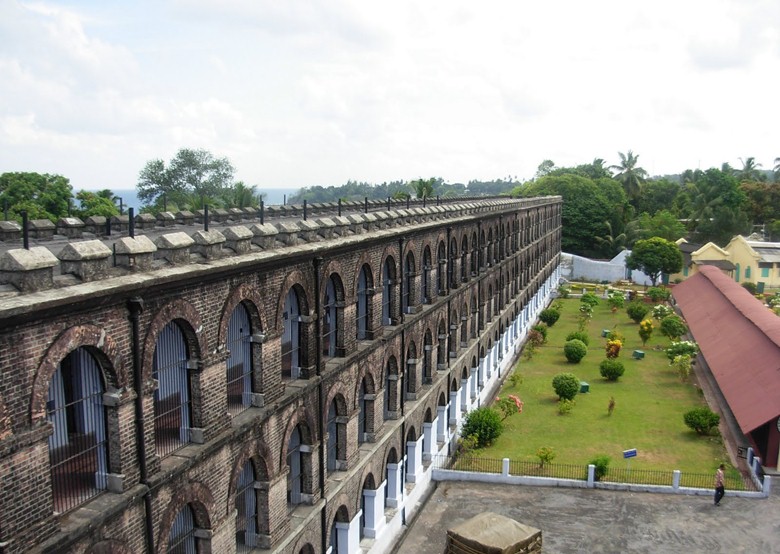 (mytravelexperiencesaroundtheworld.com)
British ruled over India for a very long time. They imprisoned anyone who they thought would stand as potential danger to them. They particularly used the Cellular Jail – II of Andaman and Nicobar Islands to imprison most of our respectable freedom fighters.
14. VISIT THE MAHATMA GANDHI MARINE NATIONAL PARK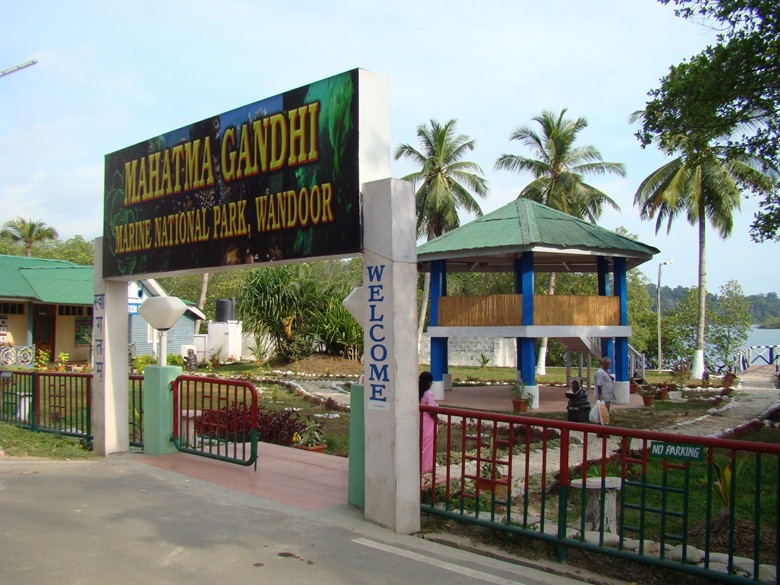 (indiantravels.com)
The Mahatma Gandhi Marine National Park, located in Wandoor is a great place to visit. It was established back in 1983 with the aim to preserve and protect the marine life including corals and other sea creatures. The museum is one of the primary attractions for tourists.
15. LEARN SCUBA DIVING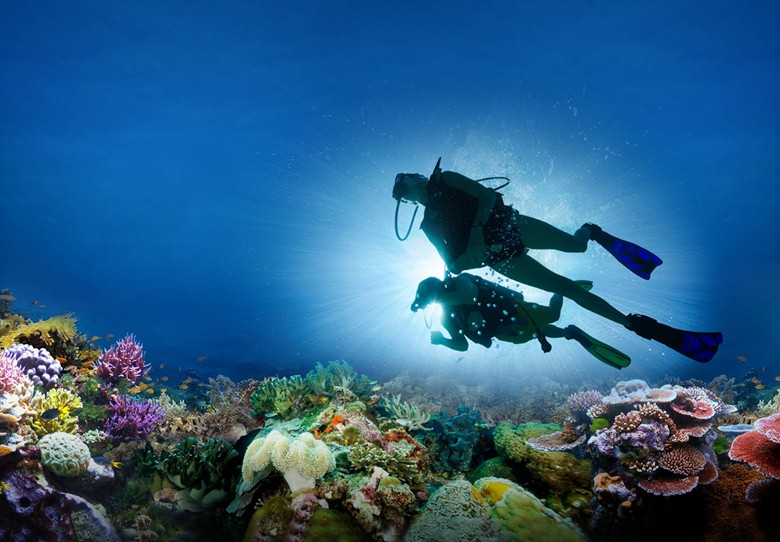 (sandals.co)
Dive India – a diving organization provides scuba diving, deep sea diving and others scuba certification courses for its visitors. The atmosphere is quite professional and is a fantastic experience for those trying this for the first time.
16. PLACES TO VISIT IN ANDAMAN: THE JAPANESE TEMPLE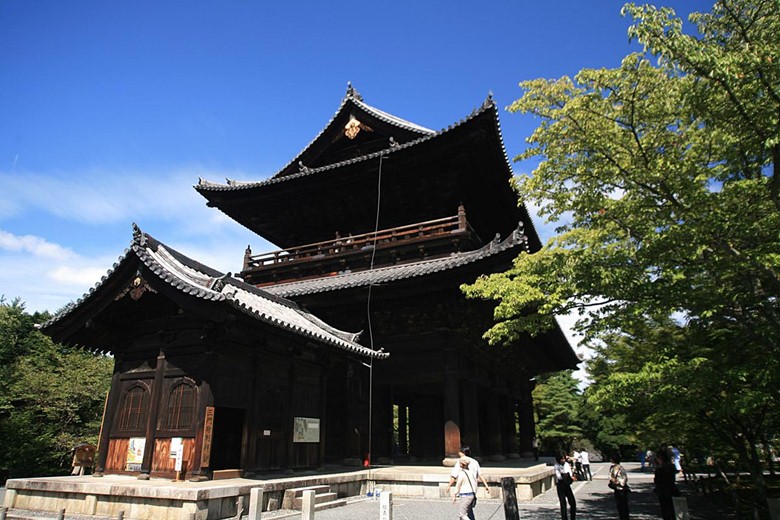 (alltouristattractions.com)
When the Japanese army initially took dominance in Andaman and Nicobar Islands, they constructed their temple in the Port Blair region. It is just a few kilometers away from Aberdeen Bazar and it is believed that worshipping here brings good luck.
17. TREKKING AT BARATANG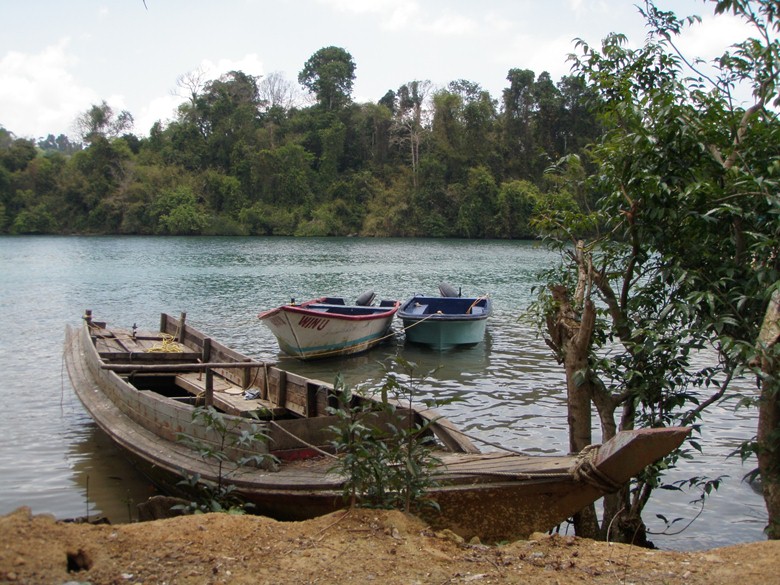 (Wikimedia.com)
Baratang is filled with thick, majestic looking forests that may appear to have grown in the tropics. These forests have been evolving for over 30 million years and occupy merely 2% of the earth's surface today. Be sure to trek through this amazing place.
18. BOAT CRUISING ON NARROW SWAMPS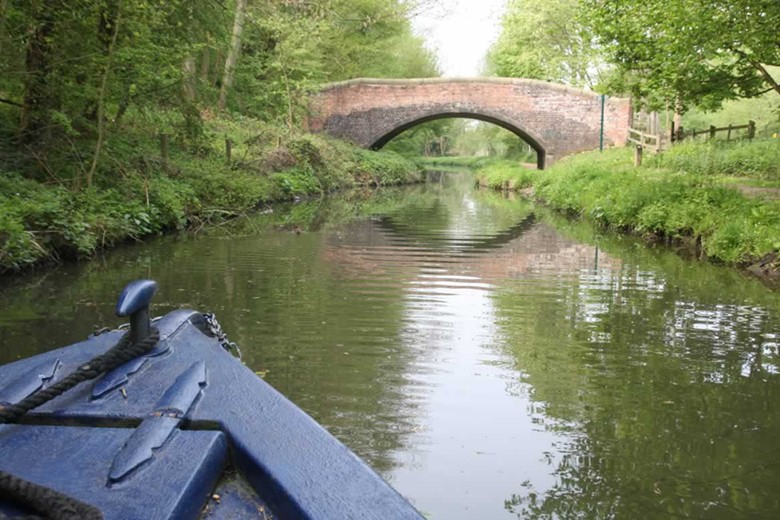 (j31.co)
The Baratang Island is surrounded with narrow swamps along mangrove forests. There are boat jetty services available for all those who desire to enjoy the natural beauty of the forests and fresh air. This is one of the best ways to enjoy.
19. VENTURE THROUGH THE LIMESTONE CAVES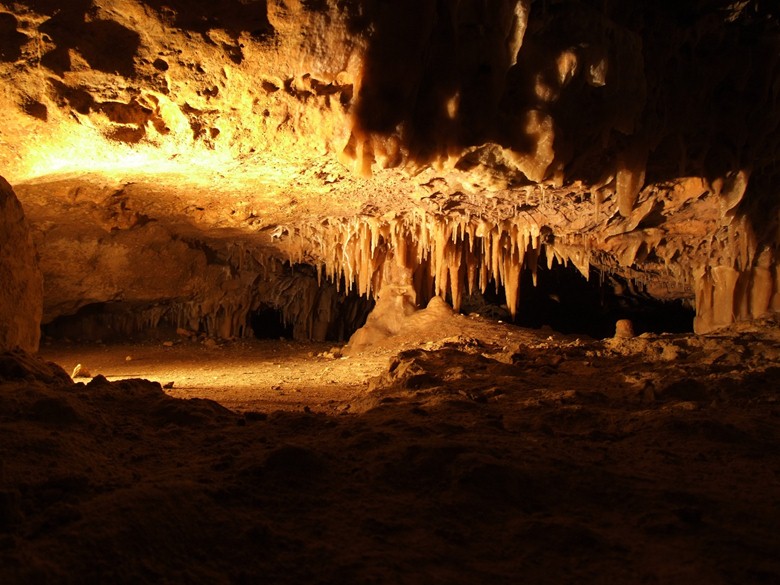 (turbophoto.com)
There is numerous formation of lime stone caves all throughout Baratang. This category of caves has been believed to be one of the largest and the deepest caves in the entire world. Be sure to tick this off the activities to do in Andaman list.
20. PLACES TO VISIT IN ANDAMAN: MUD VOLCANO IN ANDAMAN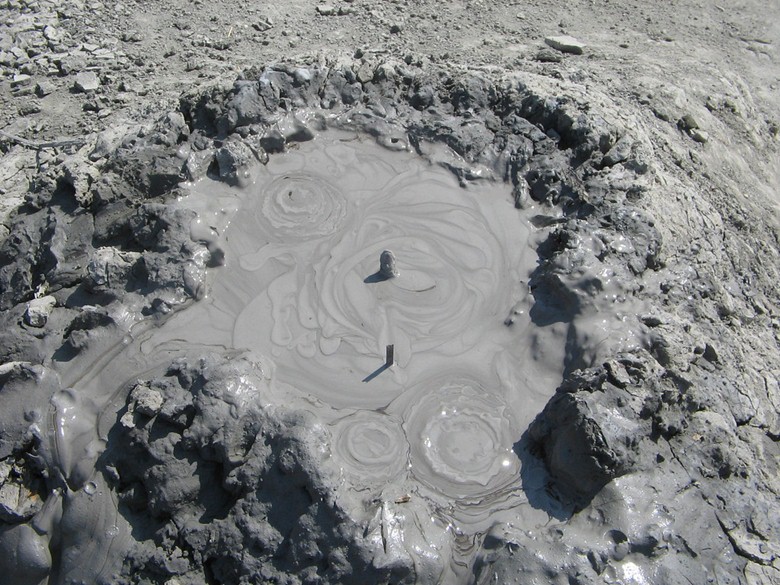 (flickr.com)
Mud volcano – a product of mere sedimentary volcanism erupted in Baratang Island back in 2003. It has since then attracted tourists from all around the world. Tour operators throughout Port Blair offer rides to this region.
21. SWIM IN THE TURQUOISE WATER OF WANDOOR BEACH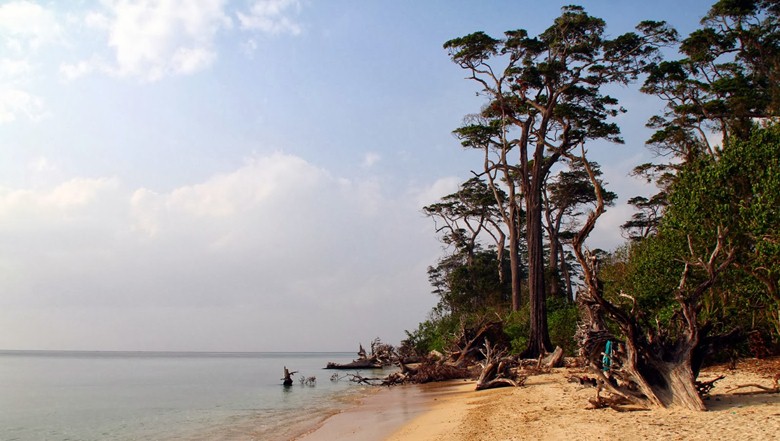 (blogspot.com)
Wandoor beach is located 30 kilometers away from the city of Port Blair and consists of crystal blue, turquoise water. It is an ideal place to spend an evening at and one of those must in things to do in Andaman.
22. WITNESS ELEPHANT TRAINING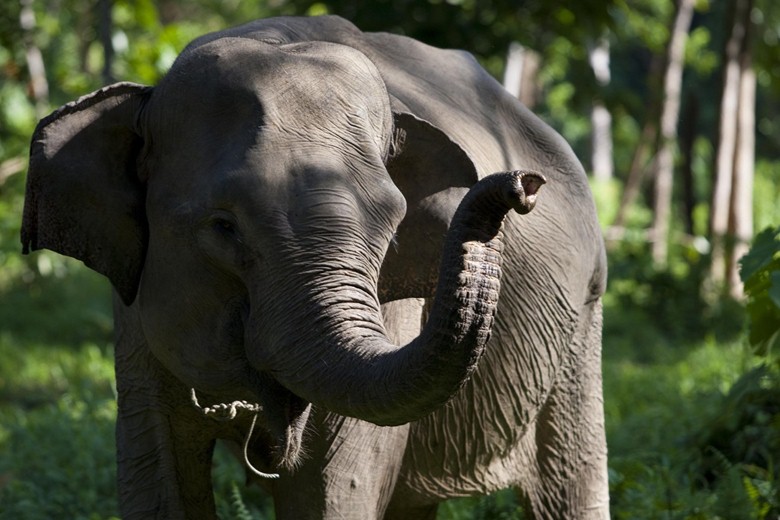 (sbs.com)
There are Elephant training camps all around the Island wherein the elephants are trained how to function in the forest. It is a great sight to watch the behavior of the elephants from so close. It is those important must have experiences in Andaman.
23. START THE DAY EARLY AT HAVELOCK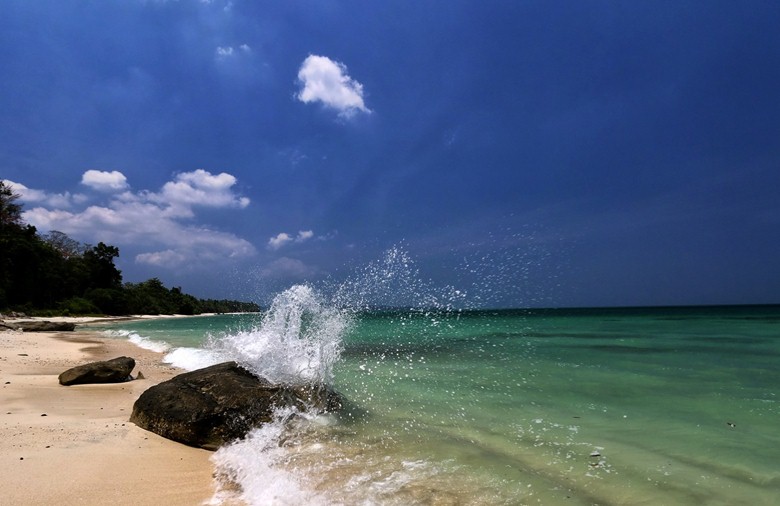 (rezortify.com)
Things work a little differently at Havelock wherein, the day starts at around 6:30 and ends by 4 as it gets pretty dark by this time. Start the day according the local people for once. Experience their culture and lifestyle.
24. AYURVEDIC MASSAGE AT BAREFOOT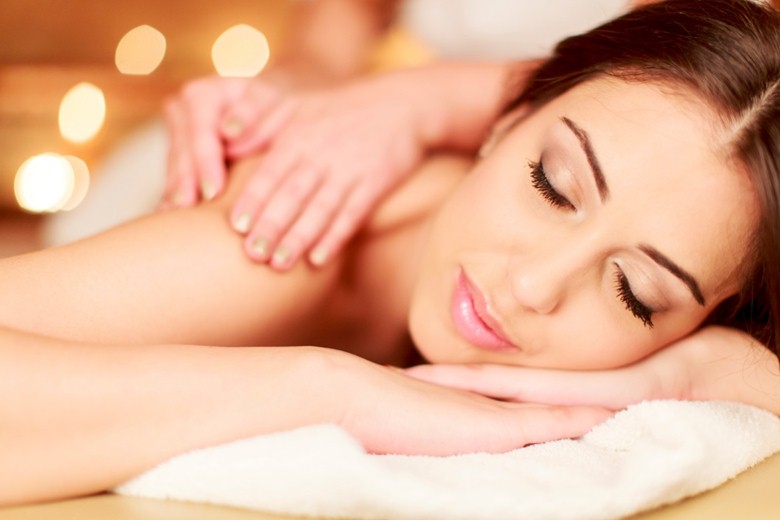 (scandlecandle.com)
Barefoot – a yoga studio situated in Havelock offers Ayurvedic massages overlooking the beautiful rainforests of Andaman. It is a relaxing experience and most of them last for at least an hour. It is a must have experience in Andaman.
25. FISHING AT RADHANAGAR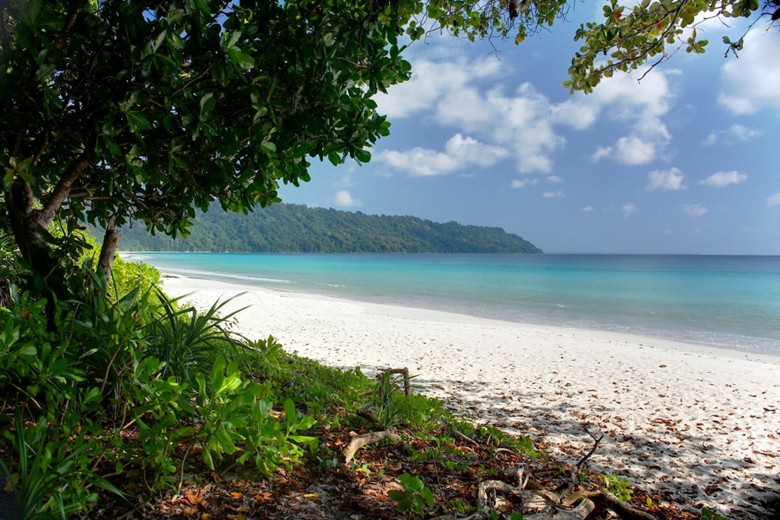 (travelyaari.com)
Radhanagar was voted as the best beach in Asia by the Time magazine back in 2004. It is approximately 2 km long and the beaches are eco – friendly. You can go fishing at this place for it is considered to be a major point in activities to do in Andaman.
26. MUST HAVE EXPERIENCES IN ANDAMAN: SWIM WITH ELEPHANTS AT ELEPHANT BEACH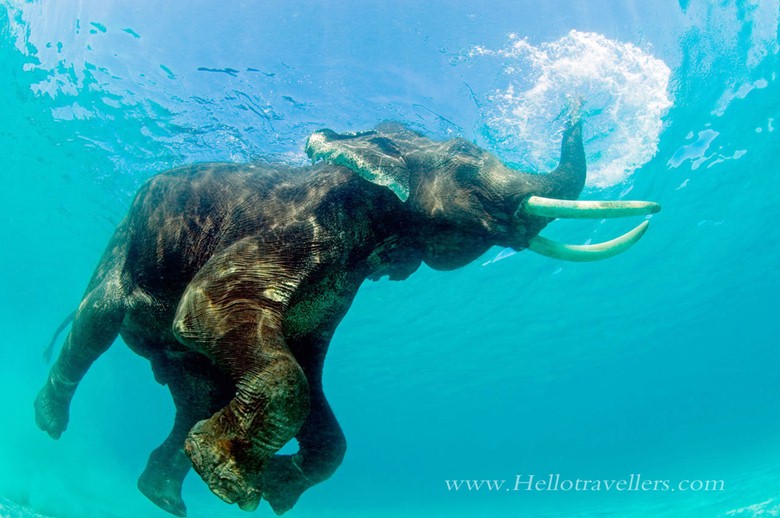 (hellotravellers.com)
Elephant beach is a good place for a number of reasons. Chief of them – you get to swim with elephants. There are various other activities such as snorkeling available at the place. It is the primary things to do in Andaman.
27. THINGS TO DO IN ANDAMAN: BIRDWATCHING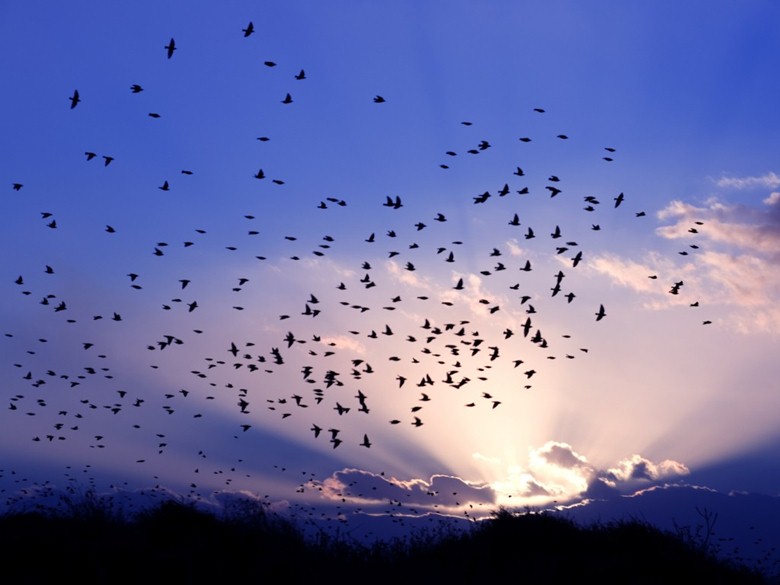 (backyardchirper.com)
The Andaman Islands are inhabited with over 200 different species of birds, they say. Their early morning calls are especially worth watching. Don't miss it!
28. WALK UP THE JAPANESE HILL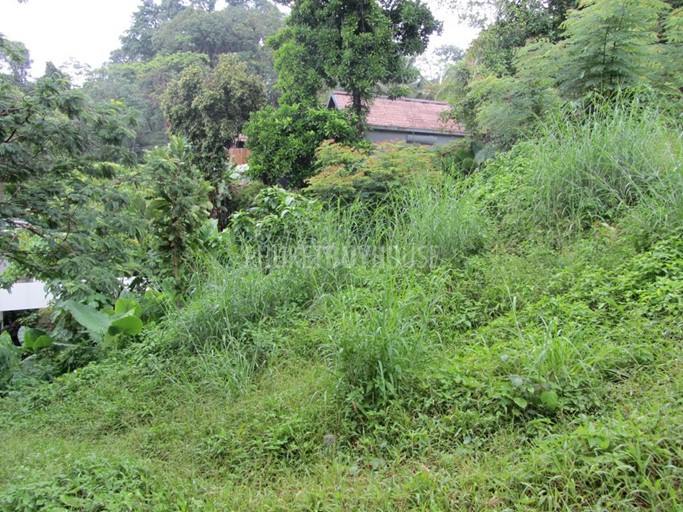 (phuketbuyhouse.com)
Japanese hill is a steep hill right between the rainforest of Havelock Island. You will discover some really nice birds and butterflies at this place. Take a quick walk through this place to experience ecstasy.
29. DINNER BY THE BALCONY OF MEGAPODE NEST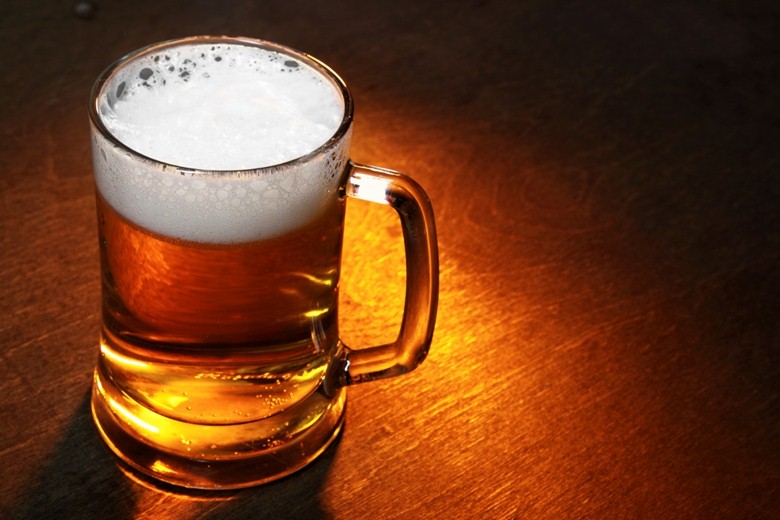 (towdistributing.com)
Megapode Nest is a cozy little joint which offers delicious food by the balcony of a hillock. The best way to relax after a long day. It will serve as a wonderful weekend getaway .
30. PRAY IN THE OLD CHURCH OF ROSS ISLANDS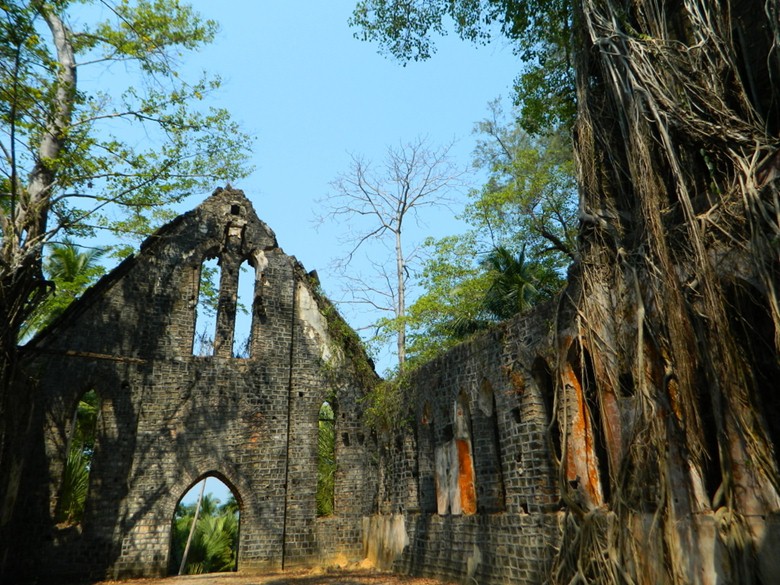 (blogspot.com)
The Old Church, although maybe in ruins is an absolute stunner for all those visiting for the first time. Stop by and say a prayer or two before you move on. It is one of those important places to visit in Andaman.
31. SHOP AT ABERDEEN BAZAAR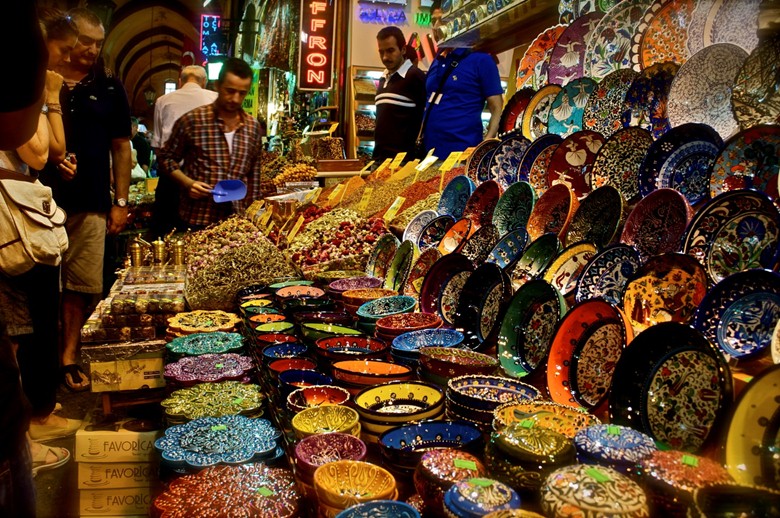 (bothsidesofthetable.com)
Aberdeen Bazaar is located in the heart of Port Blair. Be sure to shop from this place and take ancient artefacts back home. It is a must have experience in Andaman.
32. SEA TURTLES AT SNAKE ISLAND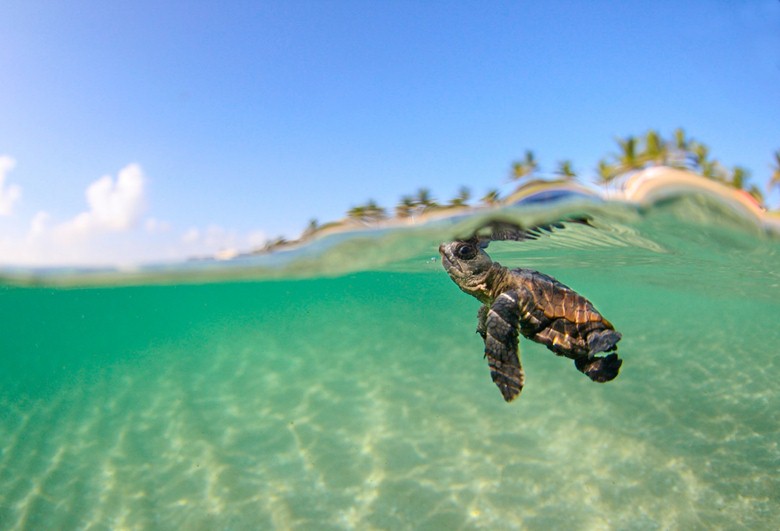 (nationalgeographic.com)
Most diving activities take place at the Snake Island. The clear water touching the shores of the island is home for numerous different species of sea turtles. Imagine chilling with those creatures.
33. PERFECT WEEKEND GETAWAY: MOUNT HARRIET TREKKING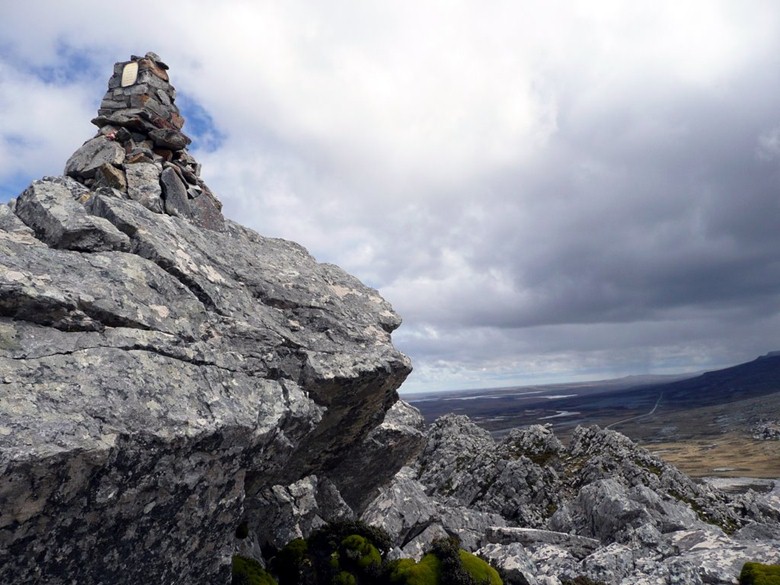 (panaramio.com)
Mount Harriet used to be the headquarters of the Chief Commissioner during the British raj. The place is over 350 meters high. You will be able to find rare flora and fauna at the place.
34. WITNESS DOLPHINS AT JOLLYBUOY ISLANDS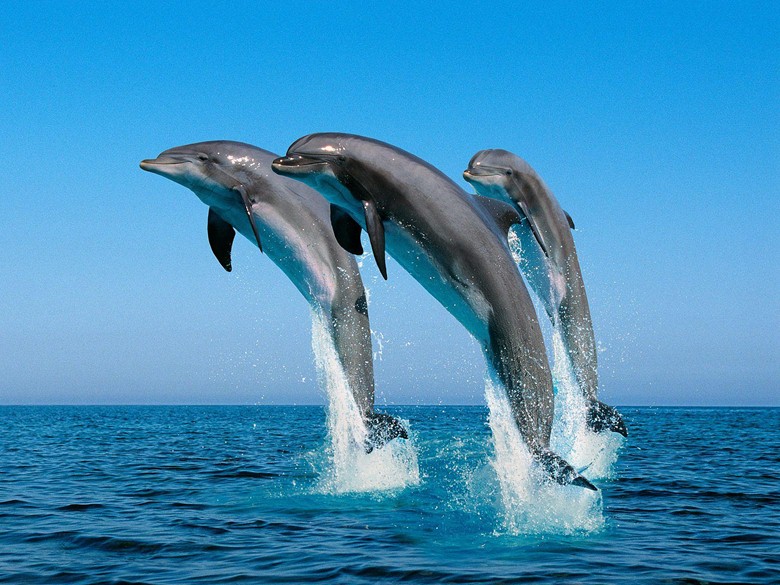 (Wikimedia.com)
Jollybuoy Island is perhaps, the most beautiful island in the whole of Andaman. You can see dolphins and other beautiful sea creatures on your way to the islands.
35. THINGS TO DO IN ANDAMAN: HIKING AT SADDLE PEAK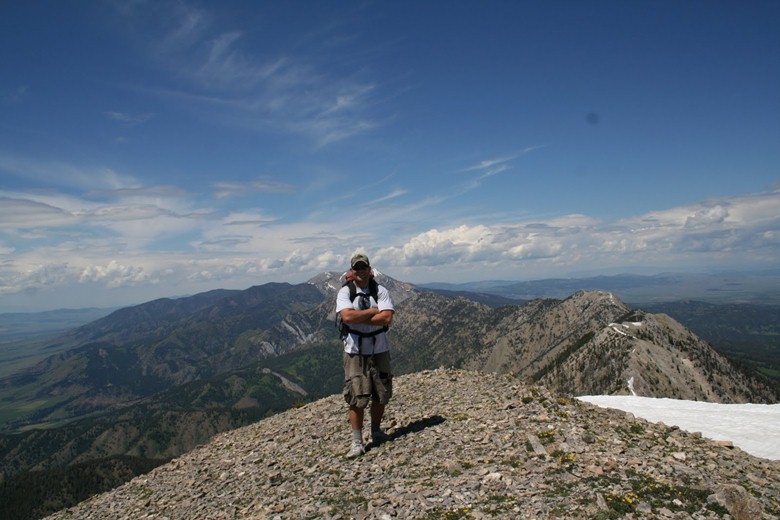 (blogspot.com)
Saddle Peak is the highest point in Andamans with a height of over 732m. The subtropical aura of this region is perfect for a quick hiking trip.
36. BEER AT RED SNAPPER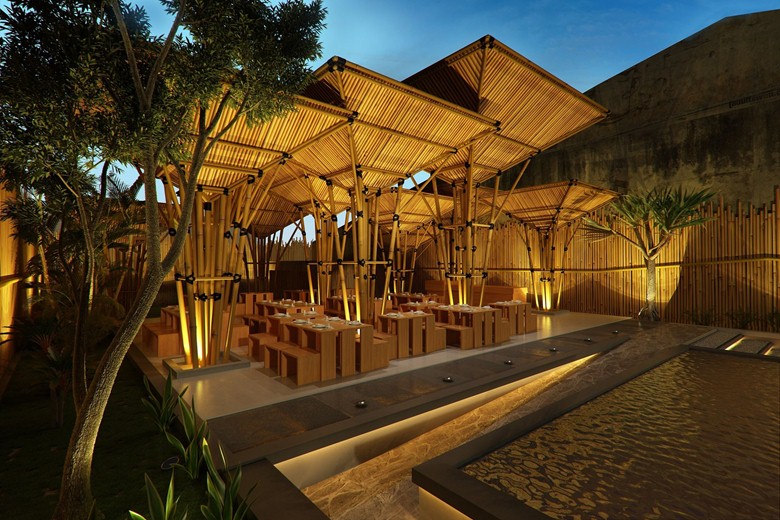 (suggestkeywords.com)
Red Snapper offers lavish seafood platters and homemade pastas in a very polished – bamboo décor sort of a set up. It is a good spot to grab a quick beer at. A perfect weekend getaway it is!
37. INTERISLAND HELICOPTER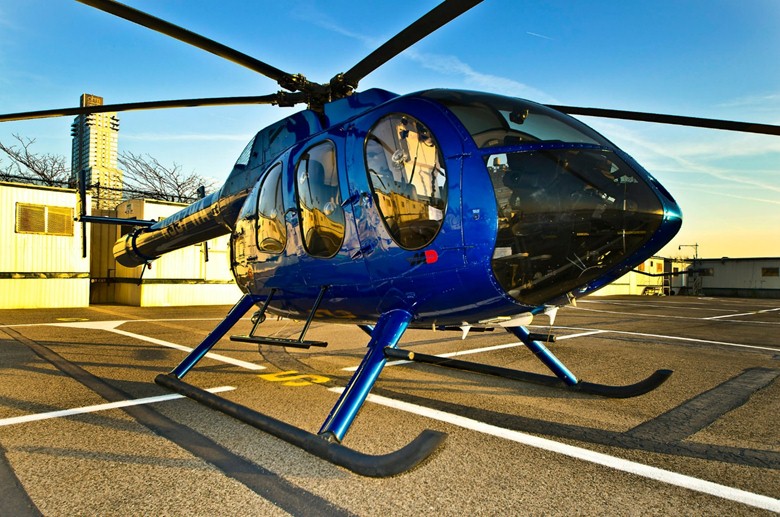 (pinterest.com)
Although, the Interisland helicopter service is not available for tourists; you can still try your luck. The helicopter ride will allow you to discover Andaman in an unimaginable way.
38. MOTORCYCLE RIDE TO LITTLE ANDAMAN LIGHTHOUSE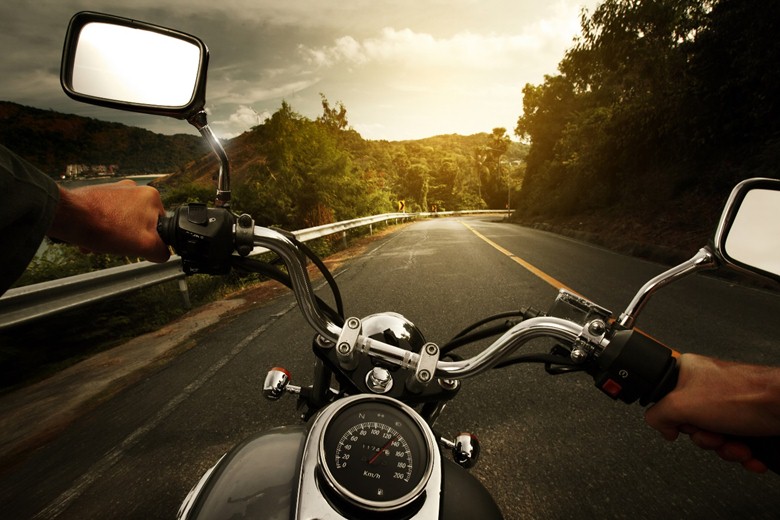 (thelamberfirm.com)
Little Andaman Lighthouse is located around 14 km east of Hut Bay. It is a worthwhile excursion and can be reached on a motorcycle within minutes.
39. WATERFRONT AT LALAJI BAY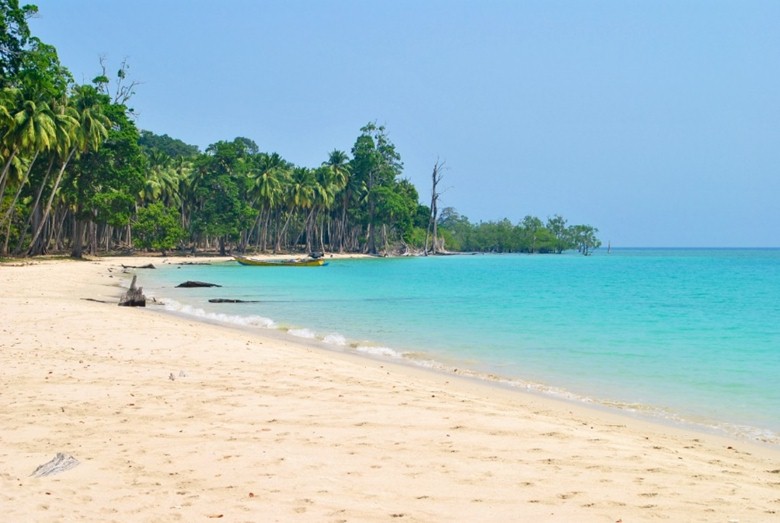 (blueplanetandamans.com)
Lalaji Bay is a beautiful looking white – sand beach with a number of activities made available for all you adventure junkies. The services are available at affordable rates as well.
40. THE KALAPATHAR LAGOON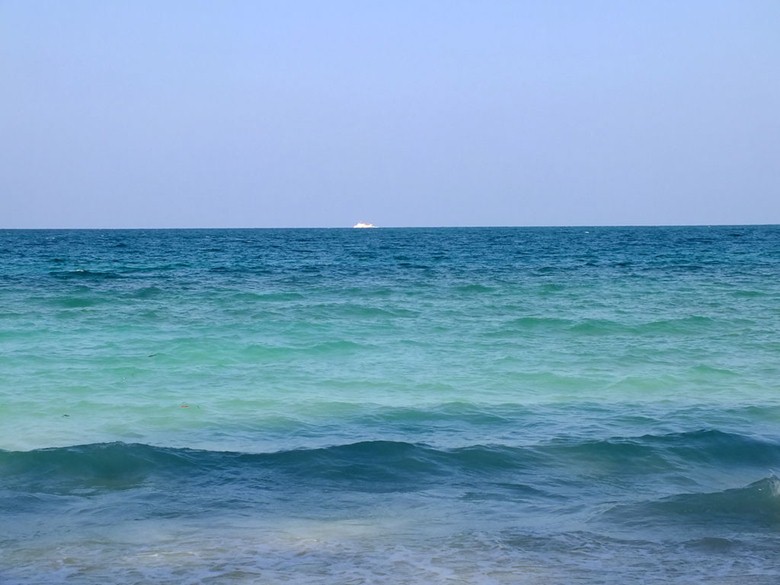 (indiamike.com)
Be sure to take a swim at Kalapathar Lagoon before leaving this area. It is a gorgeous location with caves and cliffs lined around. Discover this place for it is a must have experience in Andaman.
41. 'HAVELOCK' MENU AT EXCEL RESTAURANT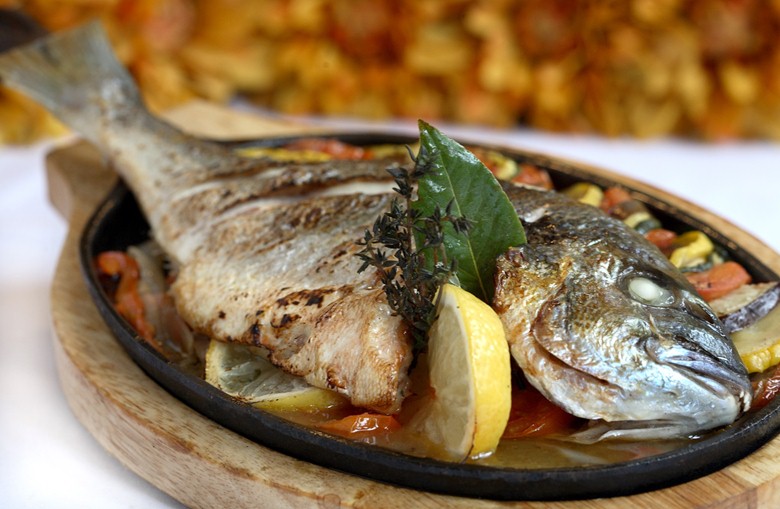 (wordpress.com)
This bamboo – rooftop restaurant offers a 'Havelock' menu consisting of grilled fish, burgers and even Israeli dishes for all the major foodies.
42. SPRAWL THROUGH NETAJI NAGAR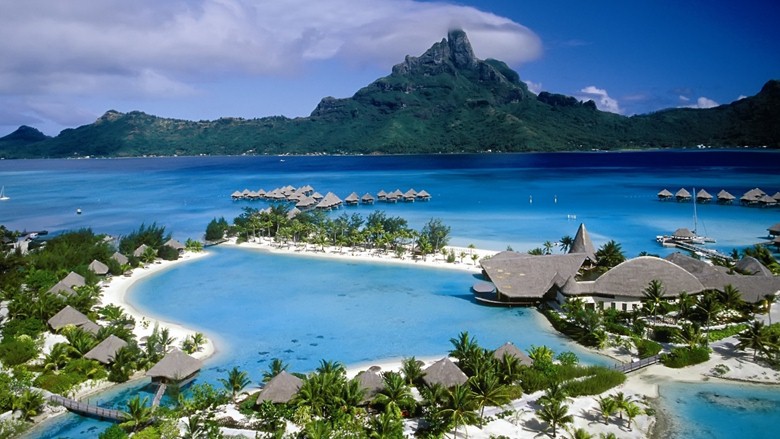 (blogspot.com)
Netaji Nagar is situated in the northern region of Hut Bay. It stretches for around 12km. It is a great place to experience a quick weekend getaway.
43. WESTERN HEAVY MENU AT B3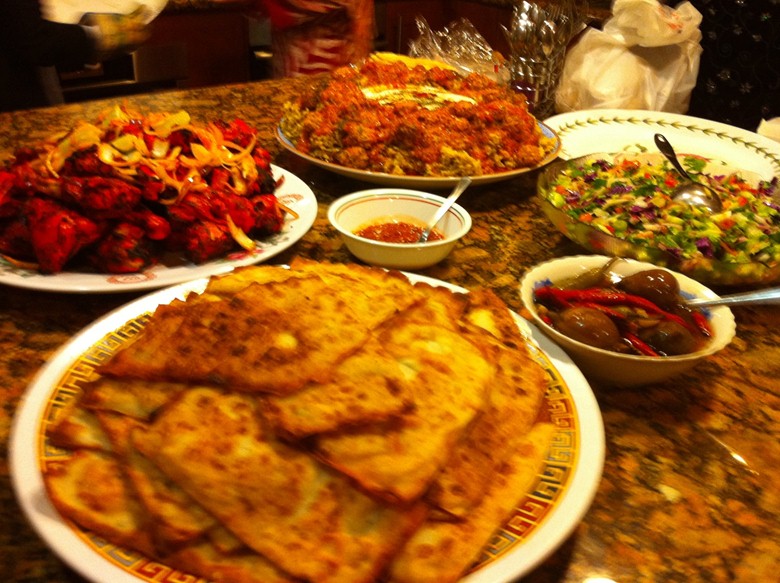 (hangouts.com)
As unusual as the name is, the restaurant and what it offers is even more unusual. Cult movie posters are placed all over the walls of this restaurant which offers a western heavy menu.
44. DUNGHI AT CRAGGY ISLANDS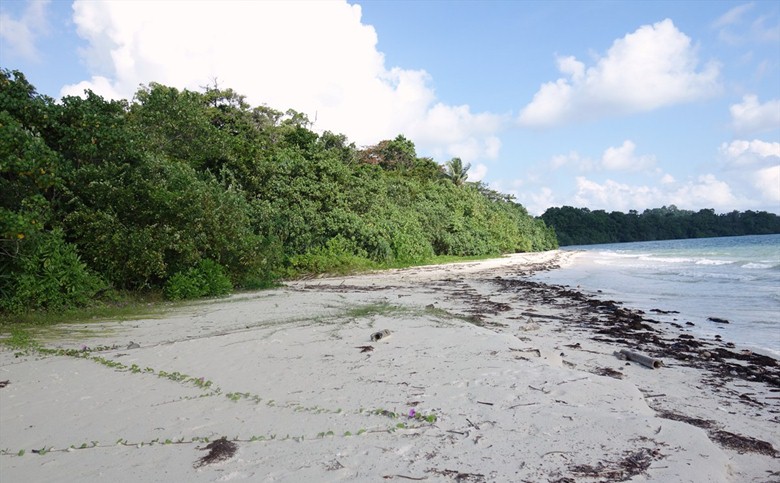 (knowandamans.com)
Craggy Island is a small island off Kalipur. It is most popular for the snorkeling activities made available. What an incredible weekend getaway!
45. KAYAKING AT CAPTAIN HOOK'S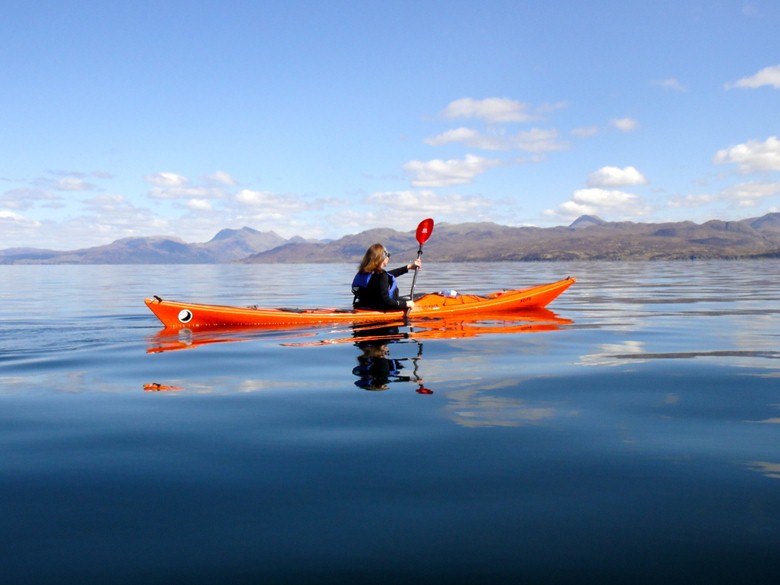 (seatoskyexperience.com)
Not only is sport fishing gaining immense popularity but also is becoming one of the best weekend getaway for many. Captain Hook's in Andaman even offers kayaking trips.
46. CHIRIYA BIOLOGICAL PARK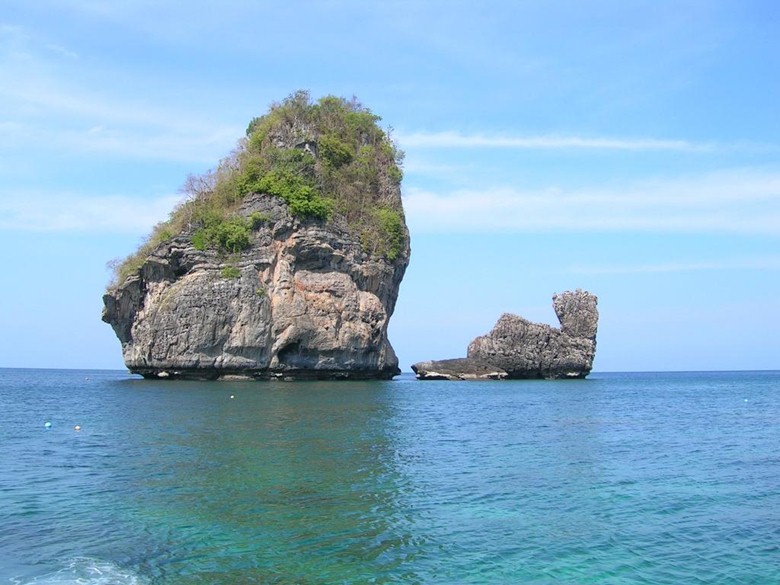 (fameofcity.com)
At Chiriya, you can simply take a pleasant stroll and be surrounded with indigenous species such as macaques and salt – water crocs while you do so.
47. SURFING AT BUTLER BAY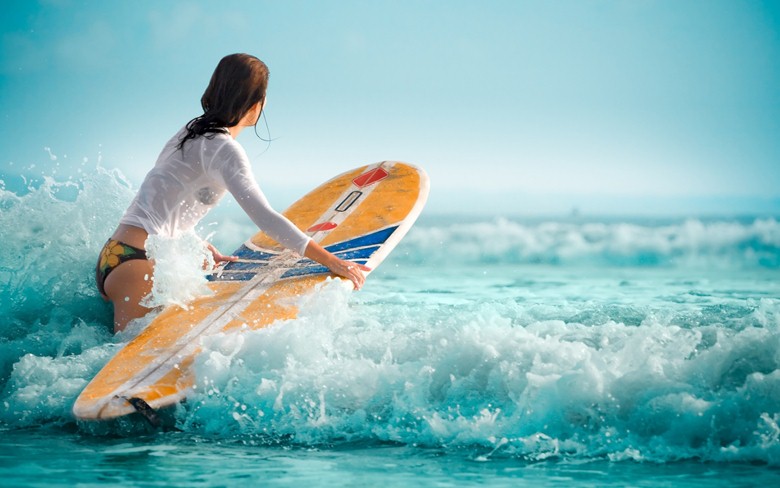 (matchgraph.com)
Butler Bay is a spectacular beach and a perfect location for a good surf. It is located at approximately a 14km mark. Enjoy surfing at this wonderful place.
48. CLOCK TOWER AT PORT BLAIR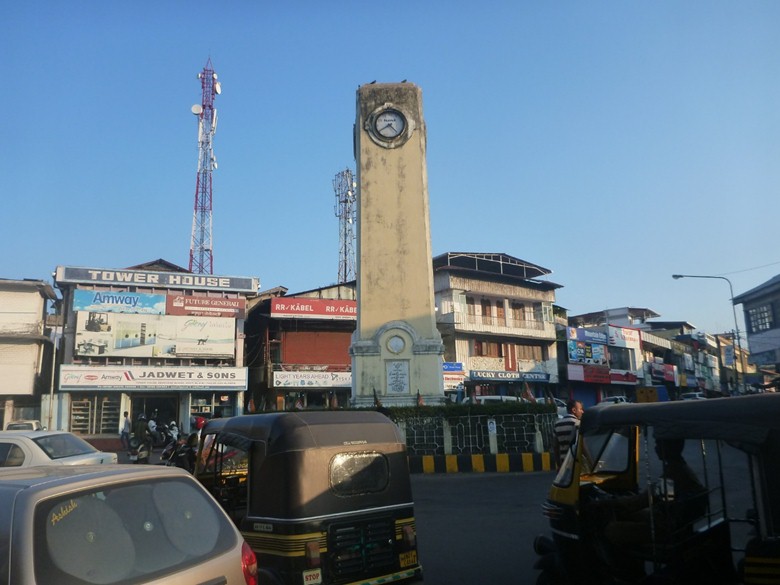 (dontstopliving.com)
The clock tower is a central landmark for those looking to venture into the Aberdeen Bazaar. It is a beautiful established and must be visited at least once.
49. SHOP AT ANDAMAN BUBBLES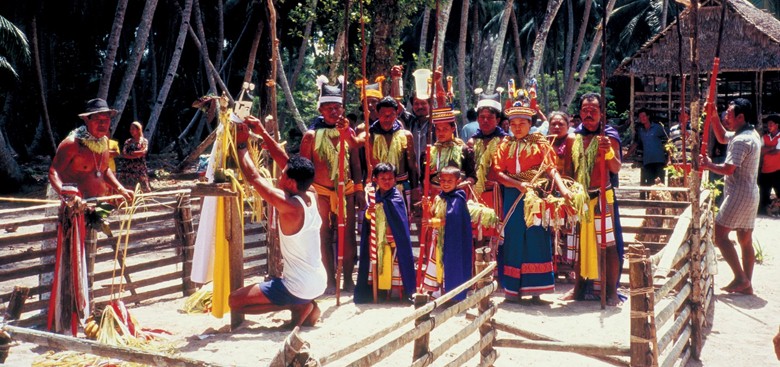 (imagekb.com)
Own one of those Andamanese fashion outfits while you're in the place. This should be in the top activities to do in Andaman and Nicobar list.
50. ADVENTURE ON MADHUBAN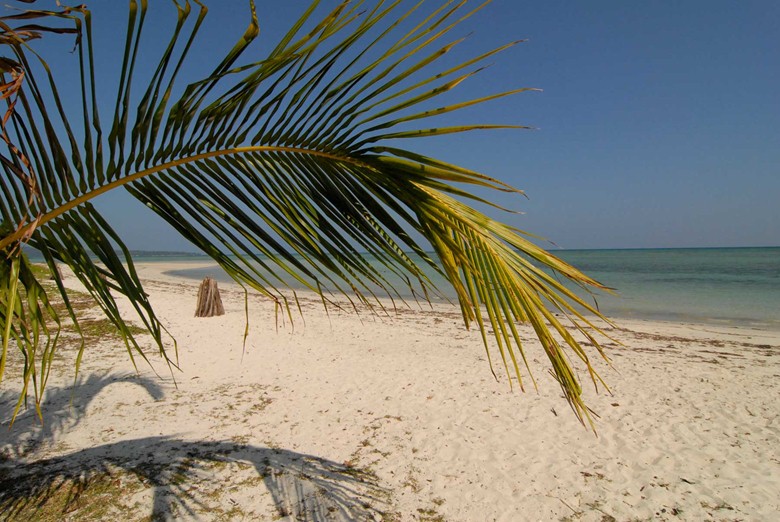 (luxoindia.com)
Madhuban is an excellent venue for those looking for an adventure. It consists of pristine natural beauty with a ranging variety of flora as well as fauna. It is one of those major in places to visit in Andaman list.
All in all, we hope you have a great time in Andaman and Nicobar Islands.
Save
Save
Save