For all the adventure lovers and bikers out there get ready for some adrenaline rush! Here's some information about the various passes you will conquer on your adventurous bike trip to Leh! If you travel by road you might take a little longer but definitely save yourself from missing out on the panoramic vistas of the Himalayan landscape. Mother nature and its bewitching beauty is endless and trust me you don't want to miss these 11 places we are listing out for you!
From Srinagar to Leh

1.Zoji La
---------------------------------------------------------
Best Deals for the Month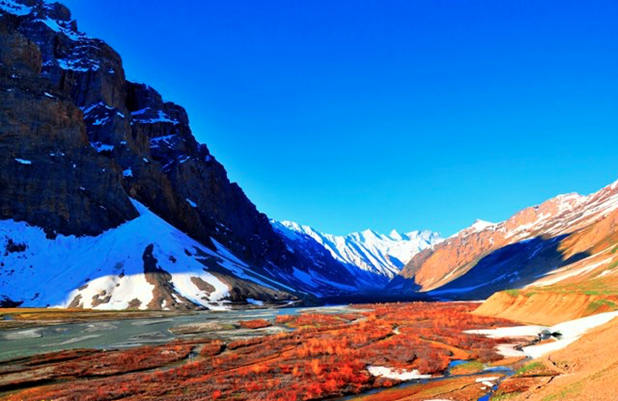 While on your exciting road trip from Manali to Leh you will definitely cross one of the most embarking mountain passes, Zoji La Pass. This mesmerizing snow-covered mountain pass has an elevation of 3528 m (11,575 ft) and is beautiful beyond words!
2.Drass (The Gateway of Ladakh)

Drass or Dras Valley is a beautiful town in the Kargil district, and is known to be the coldest place in India and the second coldest place inhabited on earth. It has an elevation of 3280 m.

3.Fotu La Pass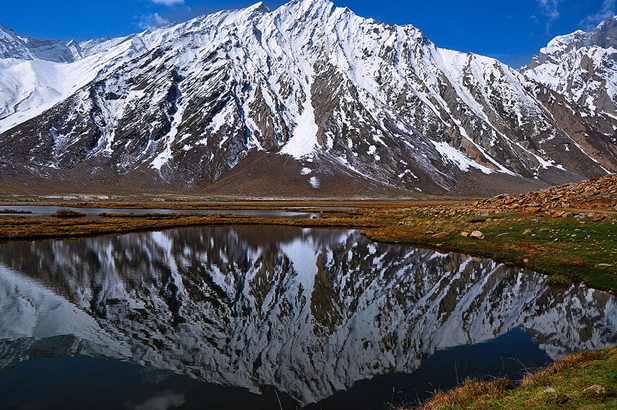 On your way to Leh, via road, this mesmerizing mountain pass will definitely come your way. The Fotu La pass is at an elevation of 4108 m and is breathtakingly beautiful. It is the highest point on the highway from Manali to Leh and is worth a hundred visits! There is a Prasar Bharti television relay station serving the Lamayuru area.

4.Namika La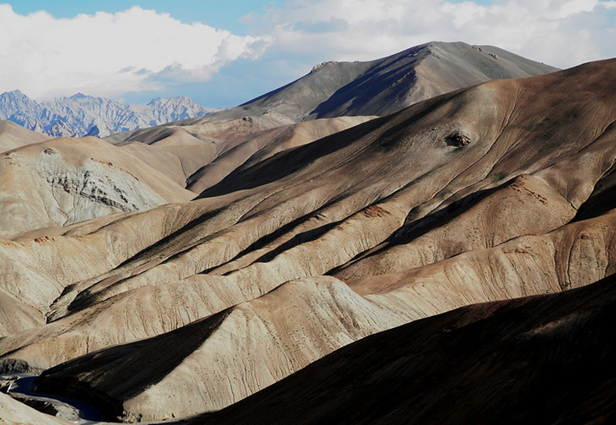 Situated at a height of 2333 m, The Namika La pass lies on the road from Mulbek Valley to Lamayuru Monastery in the Zanskar Range of Himalayas. Bikers can also see the rock carvings of Maitreya Buddha and a Gompa. Through this pass one can admire the lush green forests and the enthralling sceneries!

5.Pensi La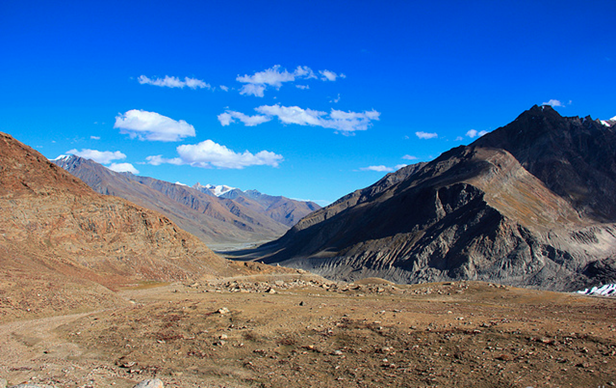 Pensi La is another moutain pass on the Srinagar-Leh highway with an elavation of 4400 m. It is only about 25 km away from the Rangdum Monastery. It is known as the gateway to Zanskar of Himalayas. It connects the Suru Valley area to the Zanskar Valley area. The summit at the end of Suru Valley is 7012 m.

Manali to Leh

6.Rohtang Pass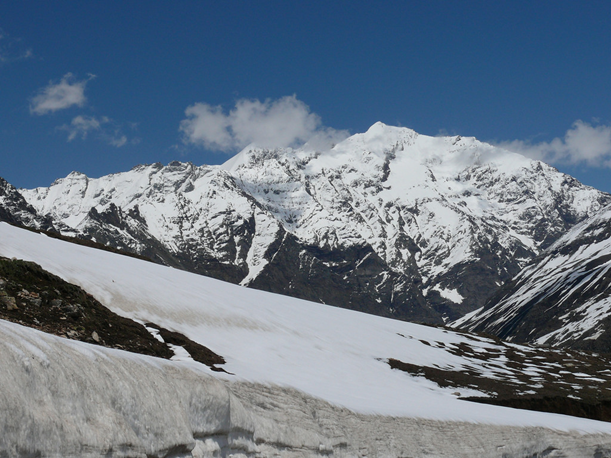 It is one of the most popular mountain passes as shown in the movies 'Jab We Met' and 'Yeh Jawani Hai Deewani' is breathtaking and a treat to the eyes! It is at an elevation of 3978 m and lies on the Pir Panjal range of the mighty Himalayas and its beauty will leave you spellbound!

7.Bara-lacha La Pass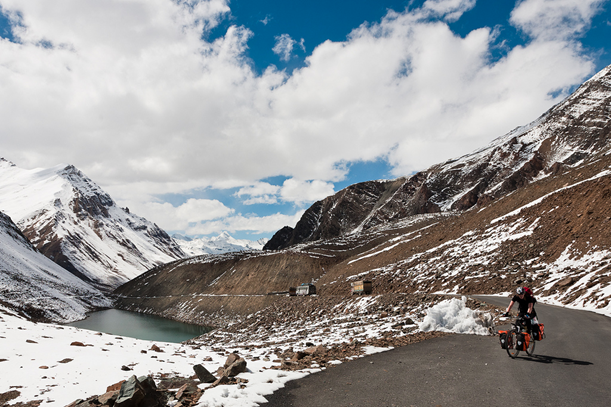 An ecstatic blend of awe and excitement is what most of us look for and it is this high mountain pass in the Zanskar Range, Bara-lacha La. Near which are beautiful lakes creating a feast to the eyes! At an elevation of 4891 m, this pass is as challenging as it is beautiful. It is closed in winters due to being fully covered in snow, as challenging as it may seem, it definitely worth paying a visit to!

In Leh

8.Khardung La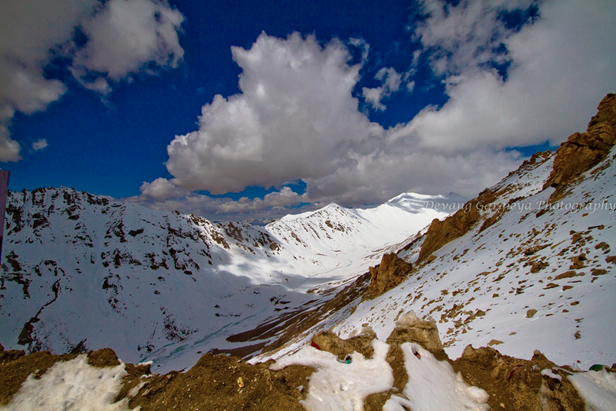 It is the gateway Shyok and Nubra Valleys and is at an elevation of 5359 m. The Siachen Glacier lies in the latter part of the valley. It was touted to be the world's highest motorable pass until Umling La and Chang La were discovered. It has historical significance as it lies on the major caravan route from Leh to Kashgar. It is visited mostly in the July-September months, as the temperature drops really low in winters. It is a good amount of adventure and awe with loads to treats for the eyes!
9.Umling La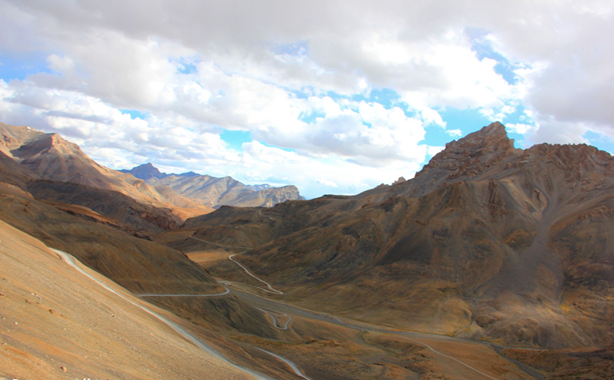 It is known to have surpassed Khardung La in being the highest motorable pass in the world. At an elevation of 5882 m it is not just exciting but also demands a lot of physical strength and perseverance. It needs to be conquered (explored) very carefully but is worth the adventure! And for all the adventure lovers, this place is to die for! It is absolutely breathtaking and very challenging at the same time.
10.Chang La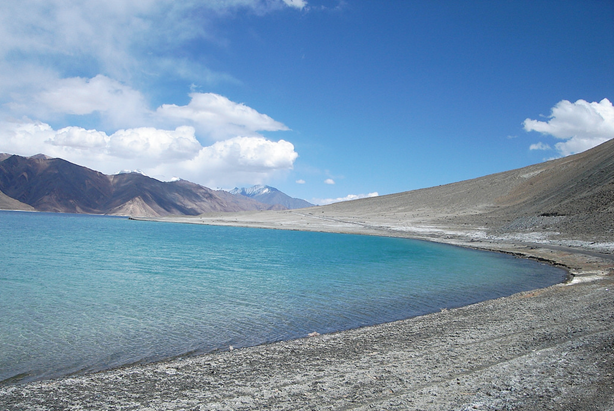 At an elevation of 5360 m and is known to be the second highest motorable pass after Umling La. It is approached from Leh via Kheru and Sekti villages. Since the climb is very steep, this will also require great amount of strength and prudence! Filled with challenges and sceneries this mountain pass will be worth the visit!
11.Taglang La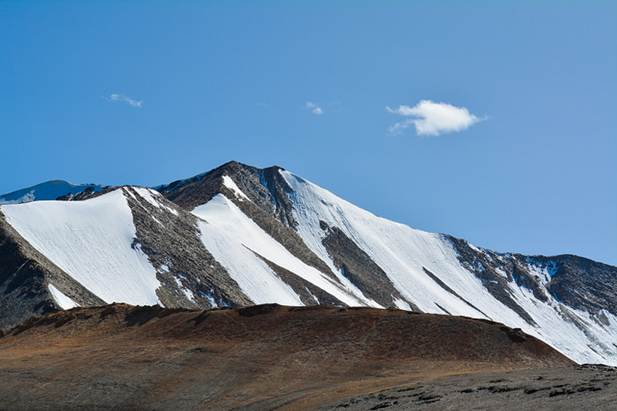 Taglang La is at an elevation of 7394 m and is a high mountain pass in the Ladakh region of Himalayas. It is home to nomadic Changpa herdsmen who can be seen herding their cattle. It is reached via 21 Gata loops. It is the right blend of beauty and adventure that gives rise to the adrenaline rush that the adventurists love