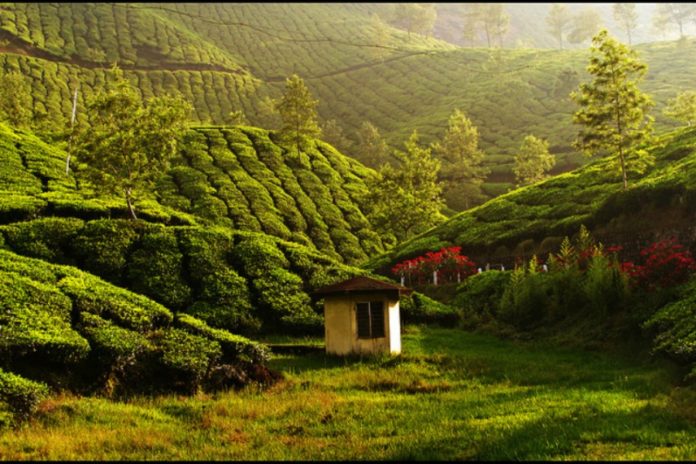 Munnar is a diverse land of sloping blossoming green tea and coffee plantations, winding undulating path, gushing streams through the hillsides, numerous tea museums, and breathtaking views. There are some mesmerizing enjoyable activities to do at this overwhelming place. Munnar is considered as one of the prime tea growing area of the peninsular India. Munnar is an ultimate destination for rejuvenating and peaceful retreat for people around the world. It's the most famous pick among lots of stunning honeymoon destinations in India, especially in South India. You will find many things to do in Munnar depending on the time you visit there.
There are plenty of tourist attractions in Munnar and all of them are just great to spend your whole travel with your favorite cup of masala tea and book. There is no shortage of interesting and exhilarating things to do in Munnar and you can plan your tour according to the preferred activities from the list given below:
Things to Do in Munnar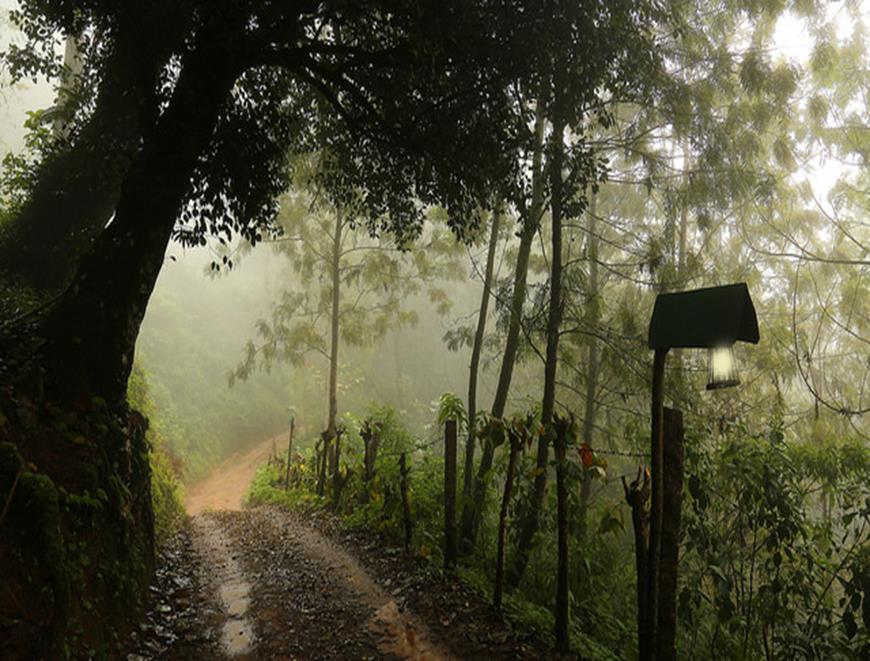 Image Source – flickr.com/rudra Services
1.Camping and adventure activities in Munnar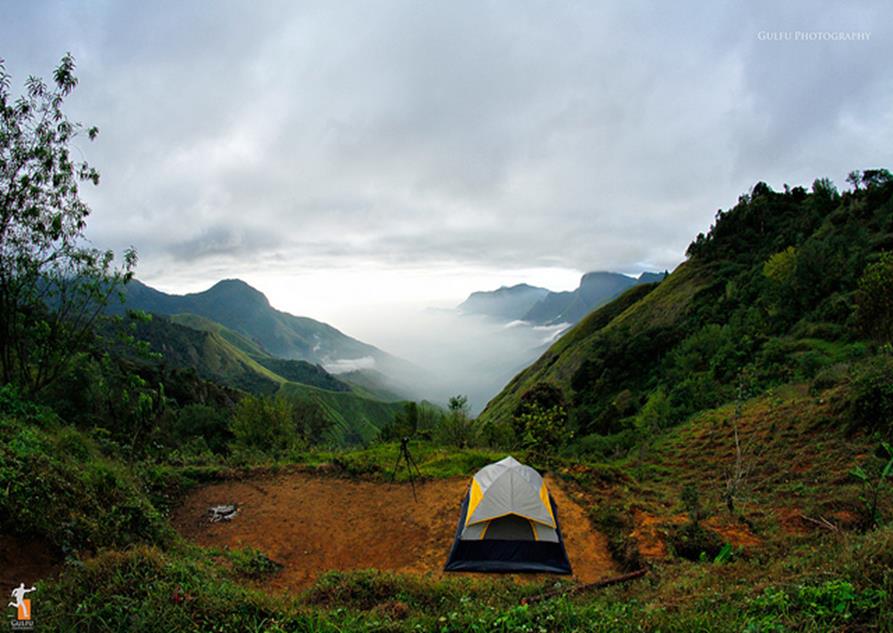 Image Source – flickr.com/Prasanth Chandran
Most of the people plan their trip to Munnar just to get indulge in adventurous activities as they are simply bored of their daily routine and want some fun. Tourist can satisfy their adrenaline charge to do something adventurous. You can even get over your phobias and fears like fear of height, water and other things. You can plan a campaign in the wild forests of munnar and go for freaking adventure group trips. There are different campaigns and adventurous activities happen in the monstrous tea gardens and replenishing coffee and tea estates. You can do all these activities with the help of trainers and proper guidance as well as perfect gears will make your holiday unimaginably brilliant. You can enjoy international standards of campaign inside with utmost tranquility that is completely fenced as well as secured.
2.Trekking in the highly dense forest of Munnar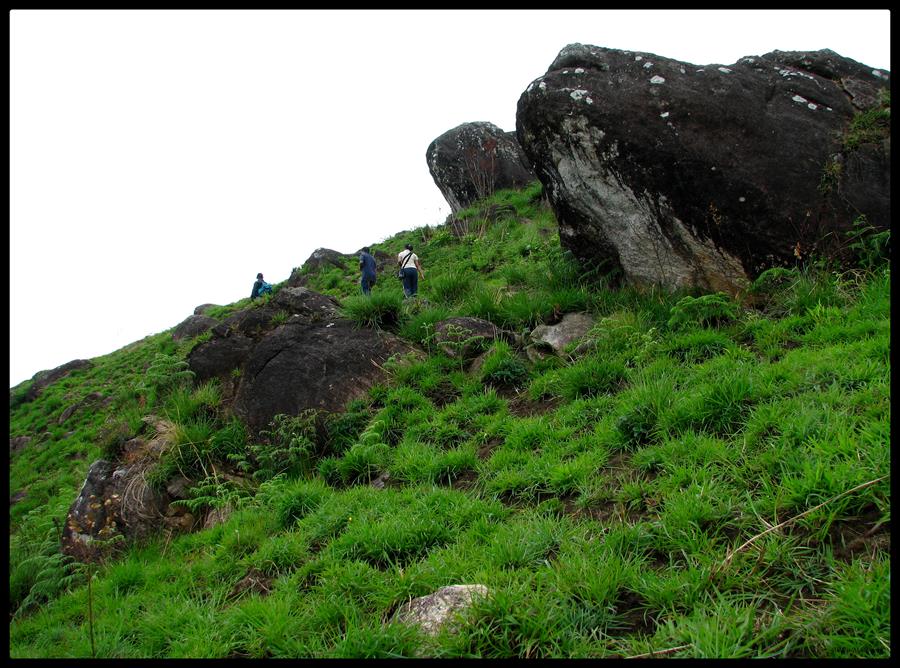 Image Source – flickr.com/anoop madhavan

Trekking is preferred by most of the youngsters around the world to explore their extreme fears and talents. You can grab the opportunity to set free your soul via taking part in various thrilling activities such as trekking and campaigning. You can even go for Polaris ATV rides, Rappelling, rock climbing, Zipline, paintball, archery and tree top adventures. You can redeem your phobias and reconstruct your life with various trekking programs that tame you to have amazing leadership skills and team building qualities. Trekking into the highly dense forests of Munnar will give you an amazing experience and you can even go for waterfall treks. Once you wind-up all the adventure activities and trekking, you will find yourself at a complete different space in your life where nothing is impossible.
3. Go for Quad or ATV bike rides and Zipline activity in Munnar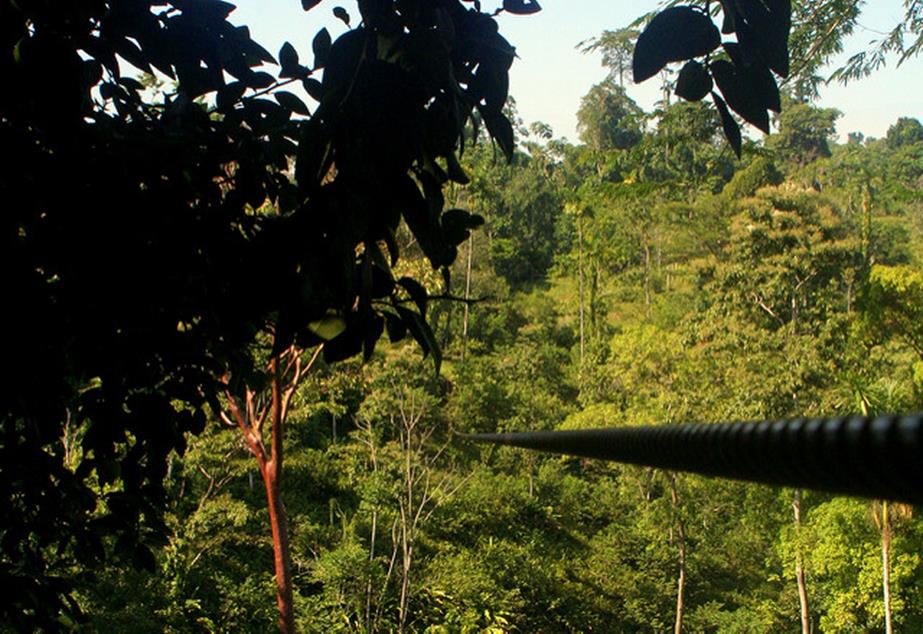 Image Source – flickr.com/Dave Gingrich
You can go for unique Quad or ATV bike riding in Munnar through the trickiest hilly terrains in Munnar, you will be able to enhance your instincts and reflexes through these rides. You will also learn to dare yourself and make quick judgments as well as become more vigilant. You can even go for Zipline and indulge in longest rope activities in Munnar, this way you will help in eradicating your fear of height completely.
4. Rock climbing and tree top adventure in Munnar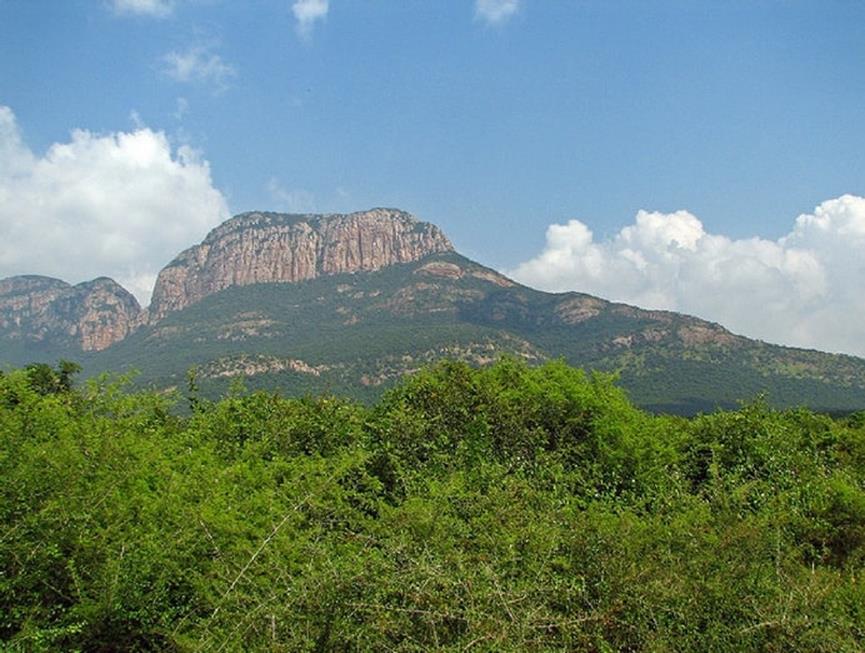 Image Source – flickr.com/McKay Savage
When you visit Munnar then you must try rock climbing and tree top adventures. Whet your physical fitness and mental power with this really tiresome activity yet through this sport you will beat your fear of height and revitalize the soul altogether. You can enjoy a tree top adventurous activities and things to do in Munnar. This nine element top tree adventure activity at a height of around 50 feet assists you to be prepared for unseen obstacles on the way and resolve it. You will learn many things through this activity and help regaining your self-confidence as well.
5.Experience and enjoy your stay in tree house of Munnar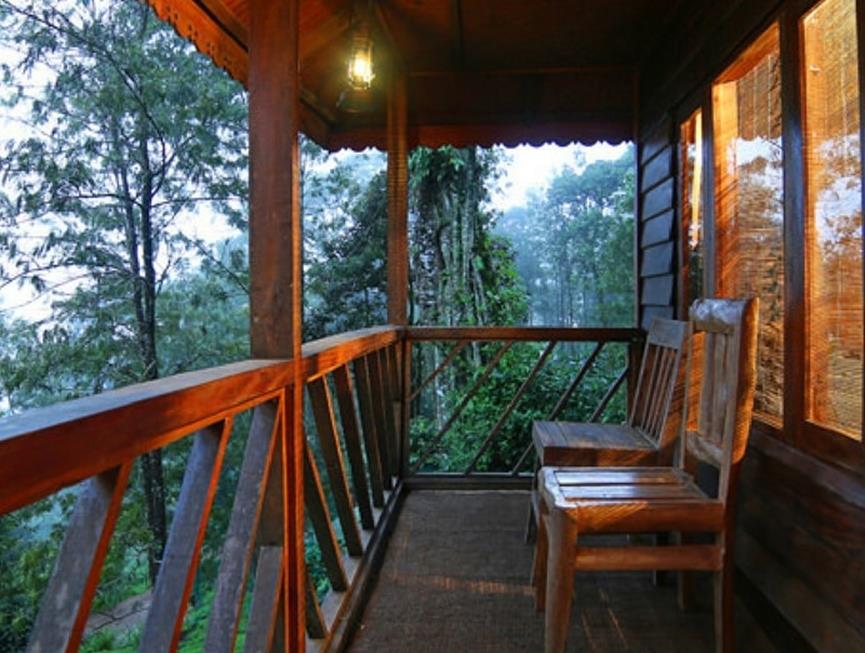 Image Source – flickr.com/Rudra Services
Tree house is locally known as Erumadam, as it is an eco friendly accommodation made naturally with the help of materials such as straw, hay, coir and bamboo. It's new concept that is liked by tourists in various parts of Munanr, Wayanad and Thekkady. You can go for tree house experience at various resorts in Munnar. These resorts are located in the spice and tea plantations and promises luxurious stay that is built at a height of 20ft to 60ft. You must experience and one of the most amazing things to do in Munnar as these stays are quite dreamy.
6. Romance on the tea properties of Kolukkumalai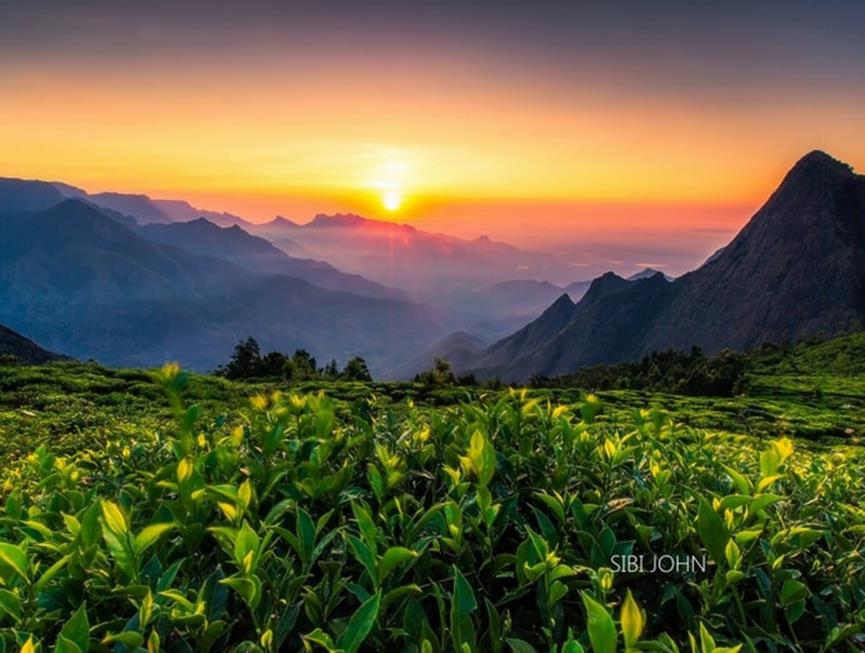 Image Source – flickr.com/sibi john
You can feel the stimulating aroma of golden beverages at Kolukkumalai Tea properties. It is considered as one of the highest and utmost tea plantations around the world. It's located at an altitude of 7900 feet and the hairpin roads along Kolukkumalai Mountains paving way to this grand tea garden in beautiful Munnar is actually jaw dropping. This is one of the most amazing tourist attractions that come under places to visit in Munnar. This plantation is worldwide renowned for its flavored tea leaves. You can romanticize with your beloved in this beautiful tea garden and enjoy the real time of your life.
7. Enjoy and explore bird species and spot rare animals at Wildlife sanctuaries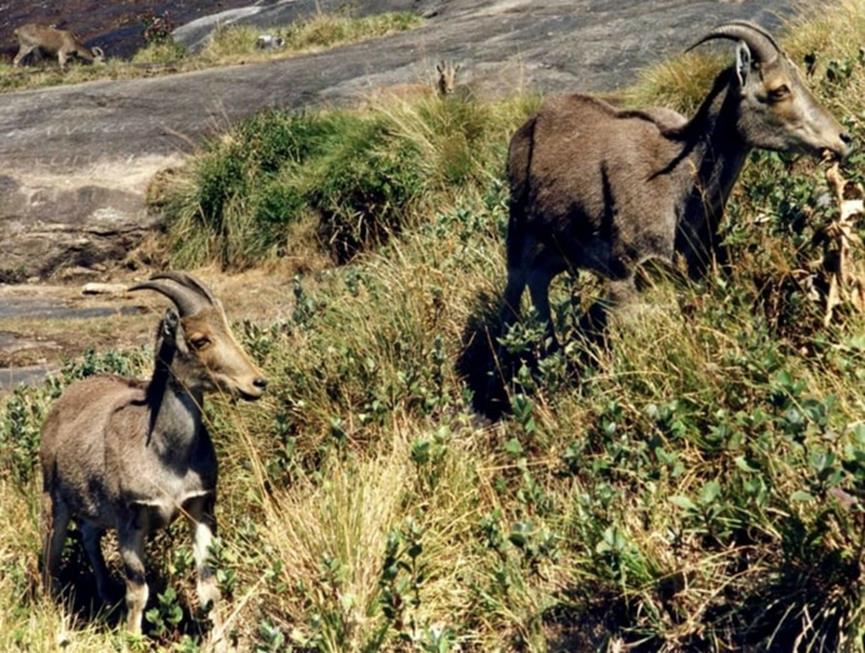 Image Source – flickr.com/Tom
Do you have a daring heart? If yes, then you must explore the dark and thick forests, national parks, sanctuaries and biosphere reserves of Munnar. You might be lucky to see some most extinct and endangered birds and animals. The most popular and visited wildlife places of Munnar are Chinnar Wildlife Sanctuary, Salim Ali Bird Sanctuary and Eravikulam National Park.
Eravikulam National Park is popular for scarce Nilgiri Tahr and is located on the Kannan Devan Mountains of munnar. This national park is a must place to visit in Munnar. This forest is spread in an area of more than 97 sq km that is divided into tourism area, core area and buffer area. You will have a lifetime experience in this national park.
Cinnar Wildlife Sanctuary is situated around 60kms from Munnar and it's a habitat that includes deer, leopards and elephants. You might be lucky to locate the almost endangered grayish giant squirrel. Thekkady Bird Sanctuary is also known as Salim Ali Bird Sanctuary that is located 73kms from Munnar. This area houses abundant migratory and local birds, which is a treat to eyes and will give you amazing experience.
8. Experience the thrilling mountain biking adventure
Image Source – flickr.com/rohit
Even cycling buffs have a possibility to celebrate in the huge tea gardens and towns of Munnar, Kerala. There are many areas like Anamudi Shola, Marayoor, Vandanmedu, Suryaneli and Kundala in Munnar are suitable for bike riding in mountains. It's an ultimate fun activity along the different hairpin bends as well as rolling roads, dominating the meadows and hills on a 2 wheeler. Most of the resorts and hotels arrange biking excursions for their guests and you can even rent a bike or a cycle from various biking rental services. It costs around 300 to 400 per day.
9. Go for a picnic at Attukal and various other different waterfalls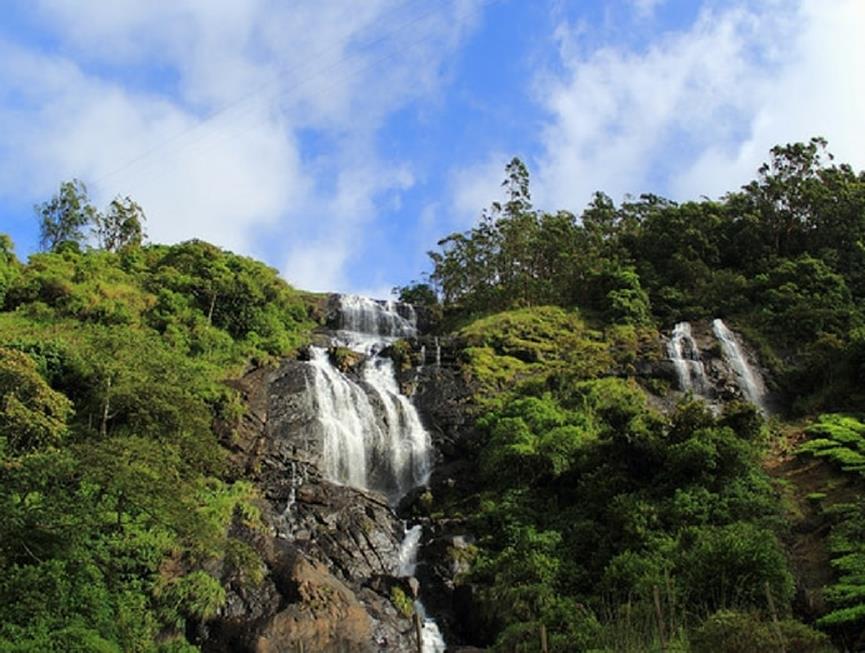 Image Source – flickr.com/budhesh1
Family picnics and picnic with friends are always interesting and so much fun! Munnar has many hilly water streams falling straight from the height and hence form a pool. Lakkam, Chinnakanal, Thoovanam and Attukal are some of the gorgeous waterfalls in Munnar as well as their plunge pools area serve as amazing picnic spots for locals and tourists. These waterfalls are located on the Munnar Marayoor routes, Lakkam waterfall is surrounded by surging cascades and vaga trees. It is an ideal spot for enjoying and having fun with friends and family in Munnar. You need to go for a small trek on the hillocks if you want to visit Attukal waterfalls that are located on the outskirts of Munnar. These waterfalls are just amazing and offer breathtaking views and streams. You can play with kids and enjoy picnic.
10. Rappelling – an adventurous thing to do in Munnar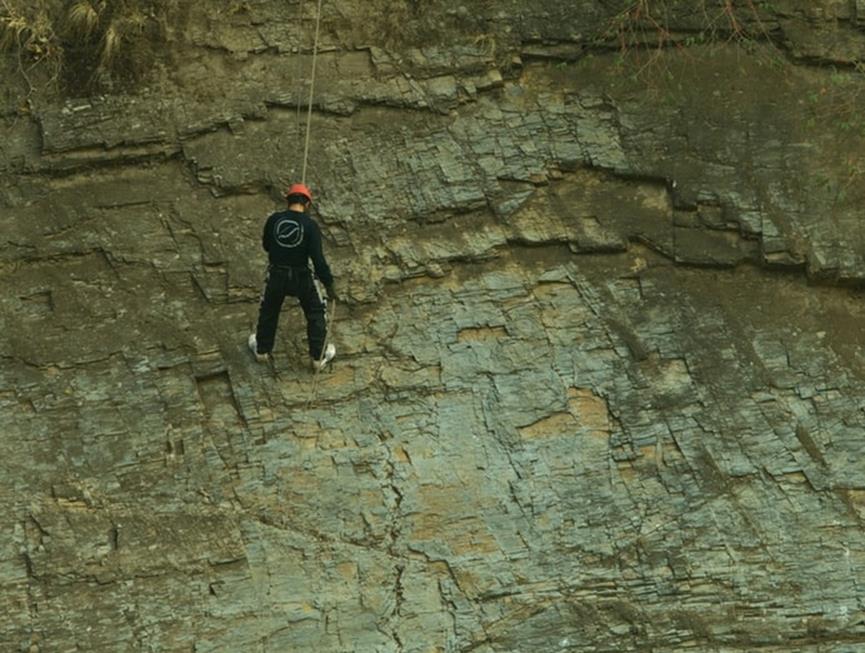 Image Source – flickr.com/Sand flash
The enthralling mountain landscapes of Munnar make it famous among adventure freaks. You can go for rappelling and rock climbing that is tremendously thrilling activity and needs professional guidance. You will find local national adventure foundation organizer for rappelling and rock climbing along with various other adventurous activities in Munnar. You can try these activities anytime between 7am to 7pm. You can even go for fun forest Adventure Park in Munnar that offers wonderful adventure activities for tourists and local people.
11. Enjoy Shikara rides in Kundala Lake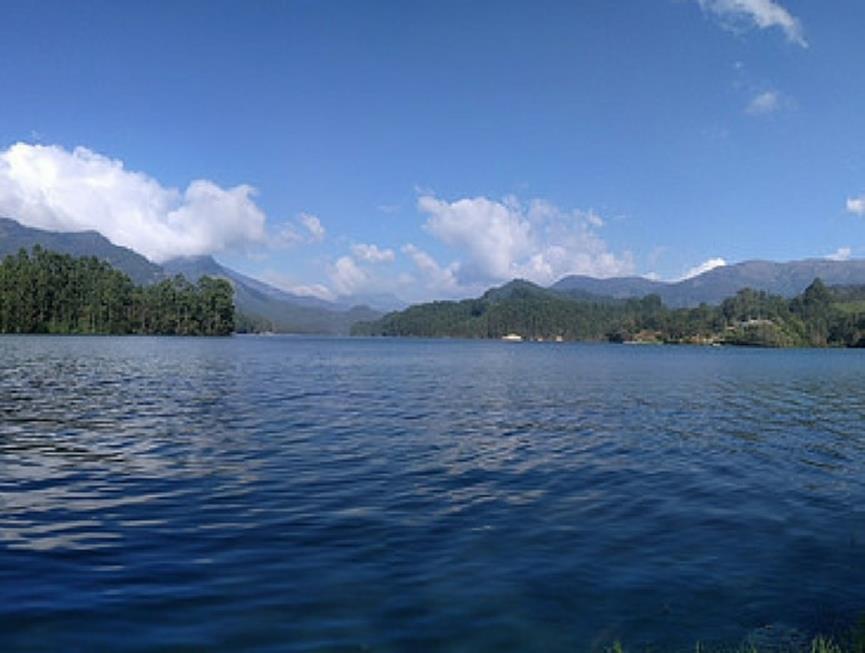 Image Source – flickr.com/Ashwin Kumar
You will come across various lakes in Munnar one of them is Kundala Lake and dam. It is a man made artifical dam and Asia's primary arch dam. Although it attracts with its beauty and serenity, you will be lucky to mark the rare and awesome Neelakurinji flowers that blossoms once in twelve years in the valleys and hills of Kundala Lake. You will enjoy boat rides and shikara rides in kundala Lake as it also offers pedal boating and row boating.
12. Try water sports at Mattuppetty Dam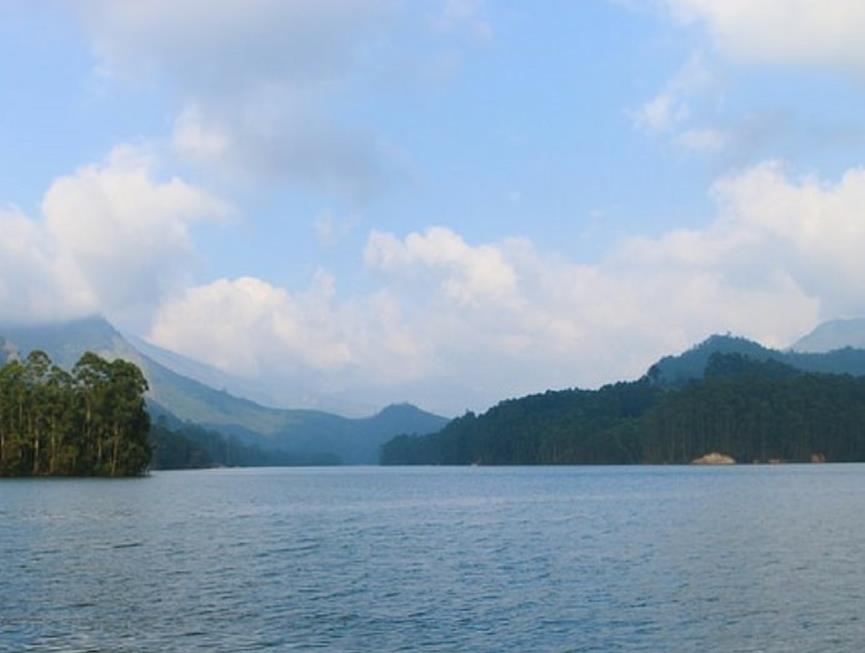 Image Source – flickr.com/Vijay Chennupati
There are many beautiful scenic scenes in Mattupetty Dam of Munnar, situated near Anamudi Mountain peak as well as surrounded by spice gardens, rolling hills and tea plantations. This dam area is most recommended picnic spot along with lovely trekking paths. The District Tourism Promotion Council provides boating facilities and various water sports for tourists in Mattupetty Lake. One can select from motorboats and speedboats.
13. Enjoy Elephant safari at beautiful Carmelagiri Elephant Park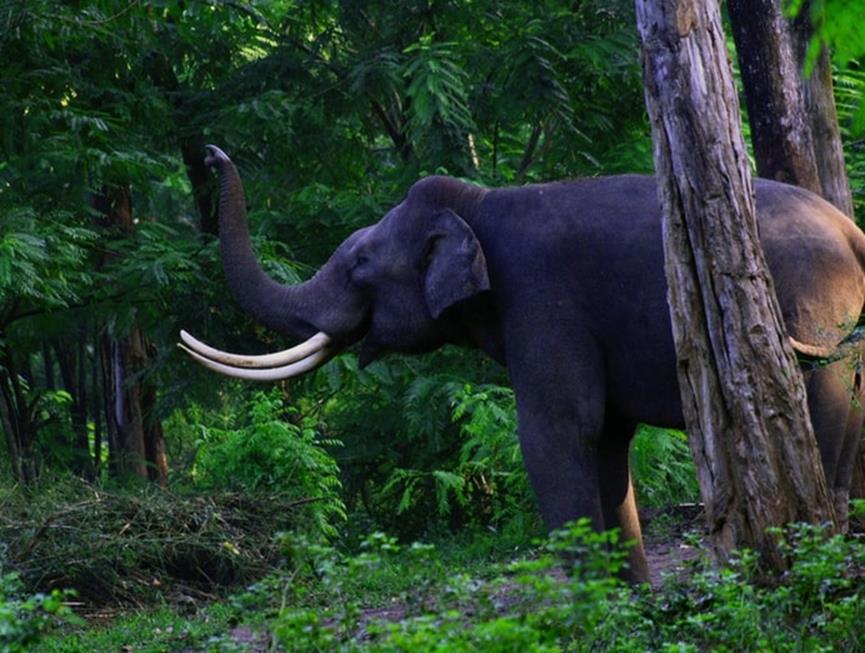 Image Source – flickr.com/Nagesh Jayaraman
What about a ride on elephant safari in the hilly and rocky landscape of Munnar? It is fun filled experience for adults and kids alike to go for elephant safari at Carmelagiri Elephant Park, which is situated at Mattupetty Road. This park provides short elephant ride of around 10 to 15 minutes. It's one of the most captivating tourist pulls in Munnar, mainly for children. You can gift a vegetable or fruit hamper to elephants after a ride.
14. Rejuvenate yourself with an Ayurvedic therapies and Spa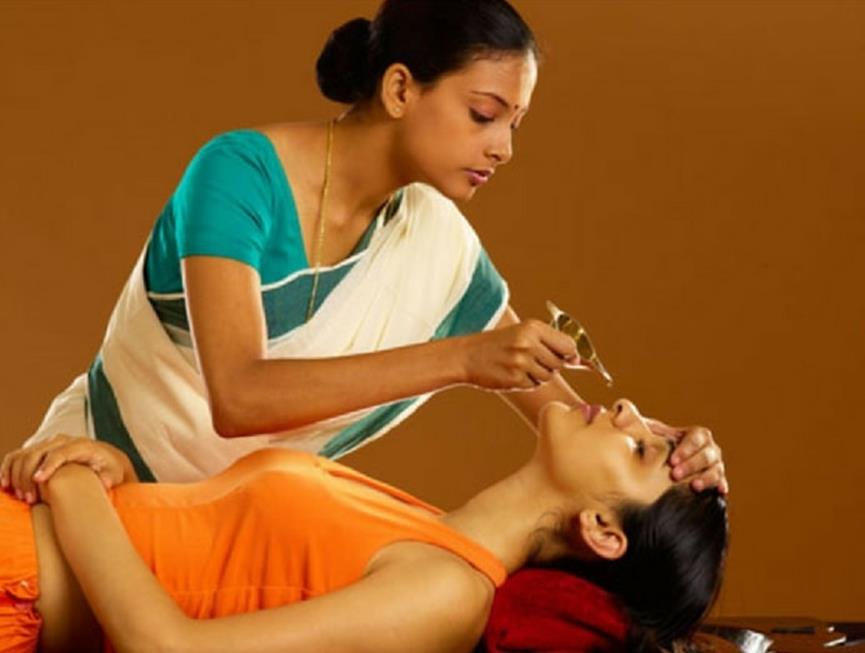 Image Source – flickr.com/vedarjana Ayurveda
Munnar is famous for its Ayurvedic treatments including wellness massages and refreshing spas. Ayurvedic treatments and rejuvenating body massages are available at various ayurvedic and spa centers. You must keep these centers in the list of places to visit in Munnar. They offer full body massage in magical ways that relaxes your body and mind. You simply need to choose from traditional deep tissue massage, Balinese massage and authentic shirodhara massage. There are many renowned spa wellness centers and resorts in Munnar where you can experience various types of massages and therapies. Ayurvedic massage starts from 1000 rupees to 5000 rupees. These spa and ayurvedic massage takes 60 to 90 minutes.
15. Go street shopping and get a retail therapy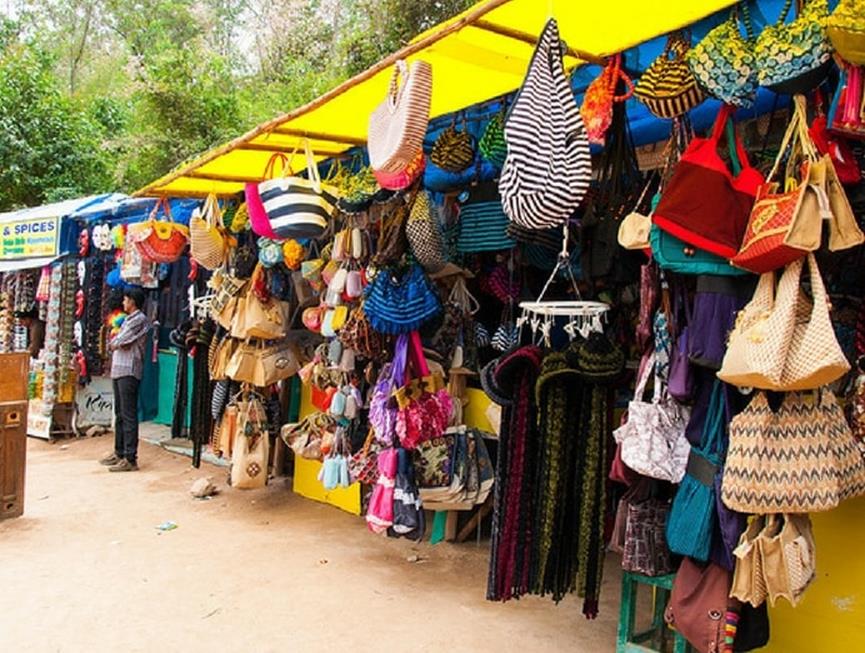 Image Source – flickr.com/finduramit
If you are a shopoholic then it's your turn! Go crazy and buy as many things as you want from the streets of Munnar from your favorite coffee and tea to spices, variants and natural oils to aromatic dry fruits. Accessible locally, aromatic oils such as lemongrass, citriodora and eucalyptus are quite good for curing joint pains and treating body. It is quite spoiling for people who love tea! You will find varieties of tea leaf here in Munnar because of its tea plantations. You will get best quality coffee and tea from the outlets of Kolukkumalai tea estate and Tata Tea museum.
16. Explore your knowledge about tea!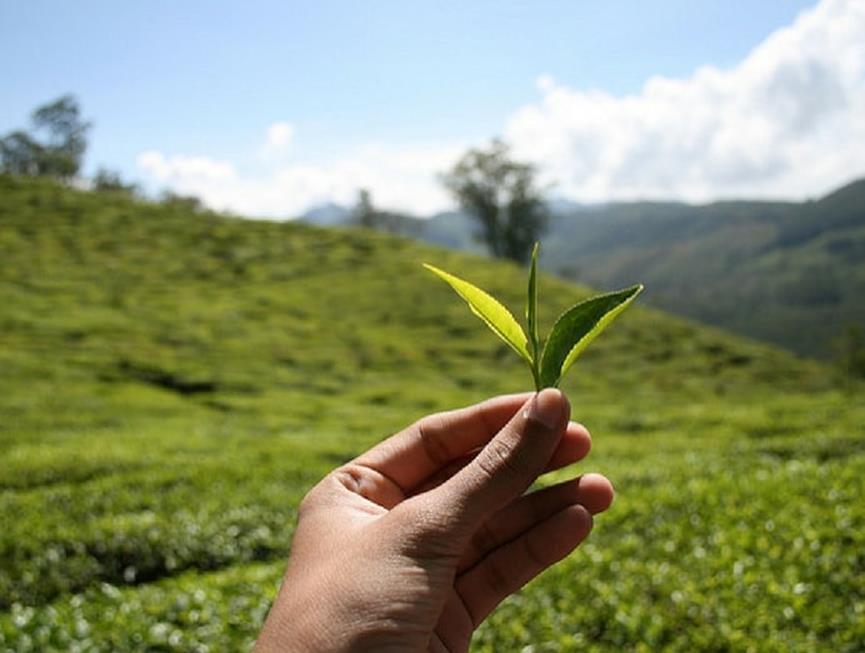 Image Source – flickr.com/Ashwin Kamath
You can visit many tea Museums in Munnar as this place is famous for its tea plantations. This is a paradise for people who love tea and they visit the museum for gaining knowledge about different varieties of teas and coffees. These museums come under significant tourist places in Munnar. It's a house to elite exhibits such as classic tea roller called as "Rotorvane" utilized for processing CTC tea. You will enjoy the experience of tasting various types of teas and plucking varieties of tea leaves. It's an experience that you will never forget all through your life.
17. Explore the Delicious cuisine of Munnar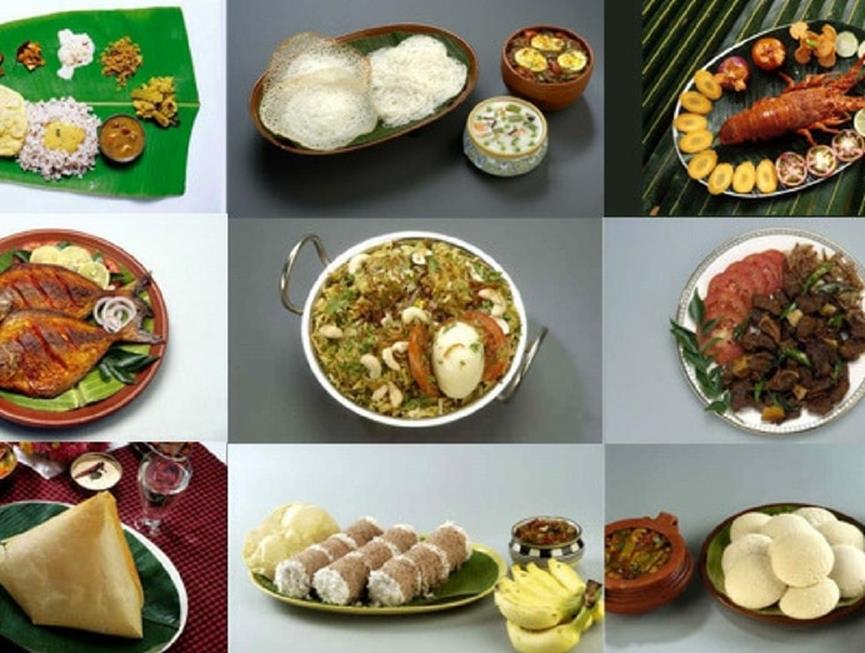 Image Source – flickr.com/Kumarakom Houseboat
When you are in Munnar, always try the real local cuisines. When in Rome, do as the Romans do. Similarly, you should try local food and cuisine at Saravana Bhawan, which is one of the best restaurants in town. Apart from this you can try Mayabazar, Mezbaan hotel and Bamboo hut that are considered as most popular eat out areas in Munnar. If you are interested in learning cooking then you can also join some cooking classes in Munnar by Nimi Sunil Kumar who is quite popular for culinary skills. Learning real keralite cuisines from the popular chef is definitely one of the fun things to do in Munnar. You can even plan a weekend trip to this place as it's one of the most popular weekend gateways among people.
18. Relive the village and old world charm at CSI Church and Chithirapuram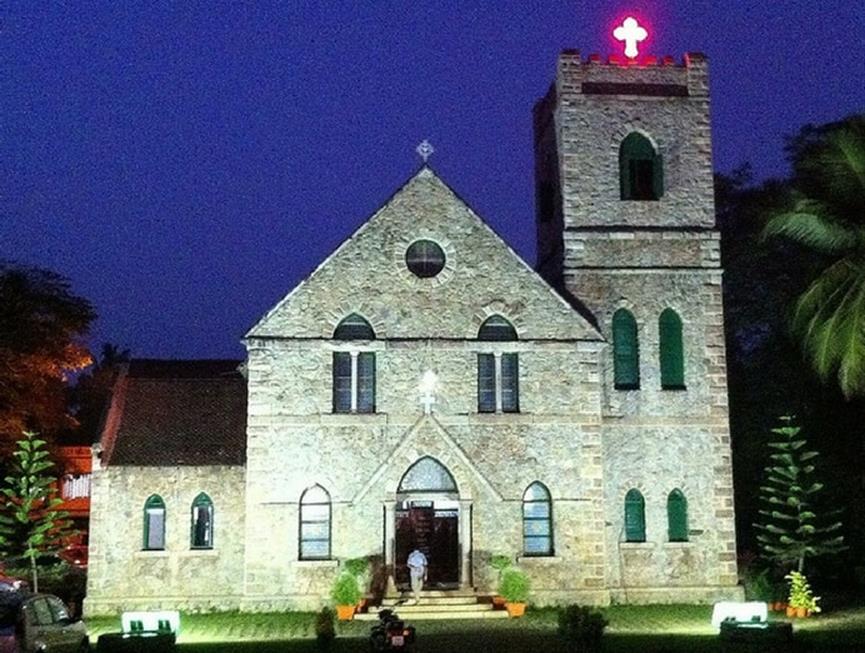 Image Source – flickr.com/Ajith
CSI is known as the protestant church, which was built in the year 1910, by Scottish workers and managers of tea estate. This is known as one of the most amazing tourist attraction where you can explore and relive the village and old world charm as it's decorated with stained glass windows, rows of rosewoods benches, brass plaques and lavish chandelier. This church is open from 8am to 9pm.
19. Go for Archery and Paintball sports in Munnar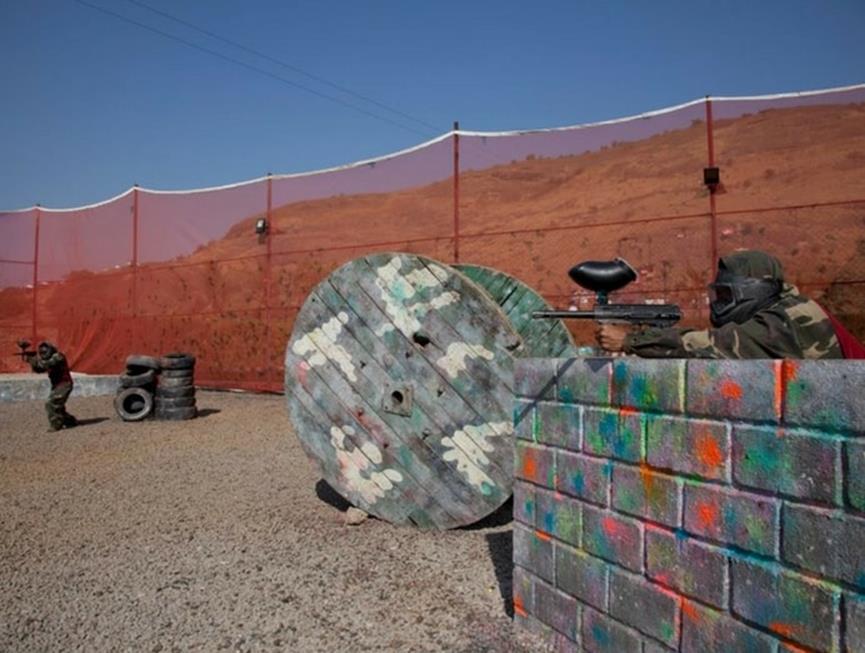 Image Source – flickr.com/DellaAdvn12
Munnar is known for mind blowing adventurous sports experience. You simply need good motivation to go ahead and perform these amazing sports such as archery and paintball. You need to have strategic planning that is essential for your career as well as largest military paintball space in Munnar will make you feel that one need to watch their back at the time of crisis. Similarly archery is very essential game, which helps in improving your eye hand coordination as well as concentration power will also be enhanced. People who live near by Munnar consider this place as one of the most outstanding weekend gateways in Kerala.
20.Go for trailing and night camping in Munnar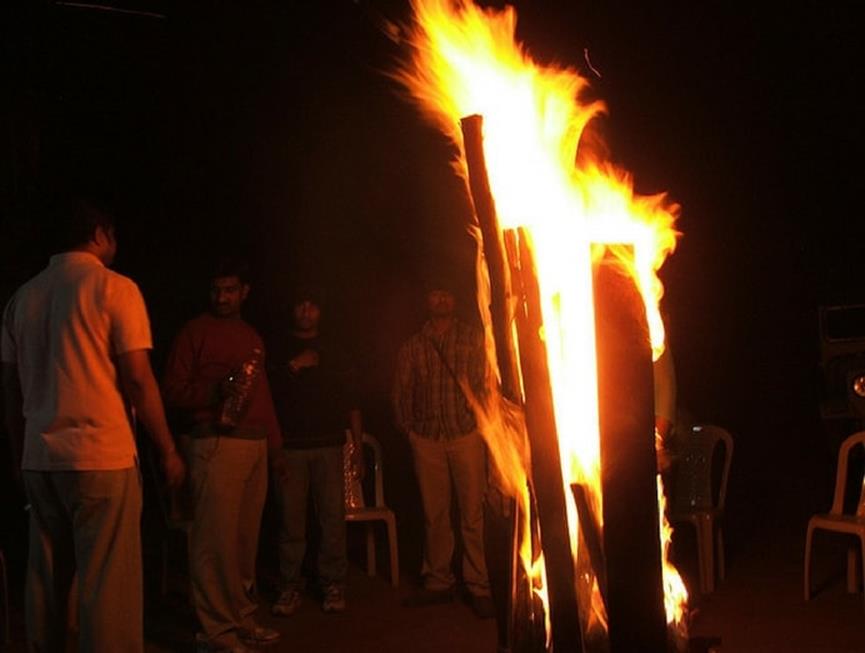 Image Source – flickr.com/Abinaba Basu
Munnar is definitely bliss for people who are fitness freaks, trekkers and adventure lovers. Trailing on mountains such as Echo Point as well as Top Station is considered as one of the most preferred activities to do in Munnar. Echo Point is located at around fifteen kms from Munnar is a mesmerizing destination where your voice echo naturally. You can visit top station that is the highest peak in Munnar, which offers spellbinding views of the city surrounded by valleys and hills. You need to take a trail of around 32km up to the top station that needs lot of courage and stamina. Don't forget to bring your trekking gears and walking shoes.