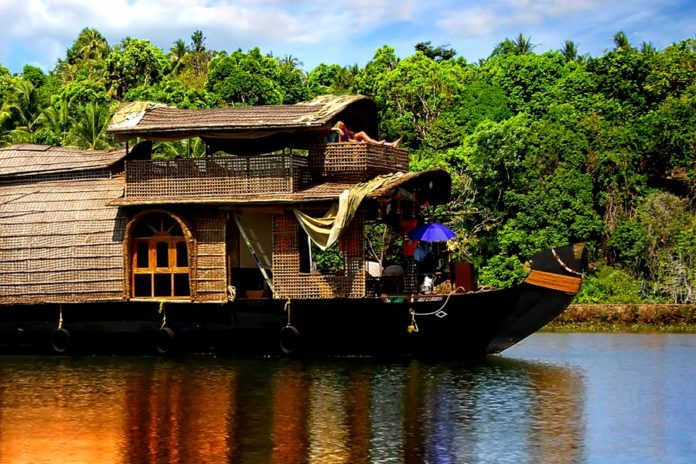 A tourist's haven is amongst the nature. Kerala being known as God's own country no wonder is a delight to the eyes. Boasting of Alleppey as it's own, Kerala flocks tourist for many reasons. There are lots of interesting things to do in Alleppey. This place is amazingly popular for its natural beauty, which has been imparted with backwaters, the most famous tourist attraction in Alleppey, Kerala.

Number of tourists has been pulled to this place because of its backwaters and houseboats that heavily overshadows all other major attractions of this southern town. Though they falls under the category of must have experiences for tourists traveling to Kerala, this place has some various other striking shades too. This quaint and humble town is waiting for the eyes of true nature lovers, who will cherish and behold the tranquility of this place forever.

Things to Do in Alleppey
---------------------------------------------------------
Best Deals for the Month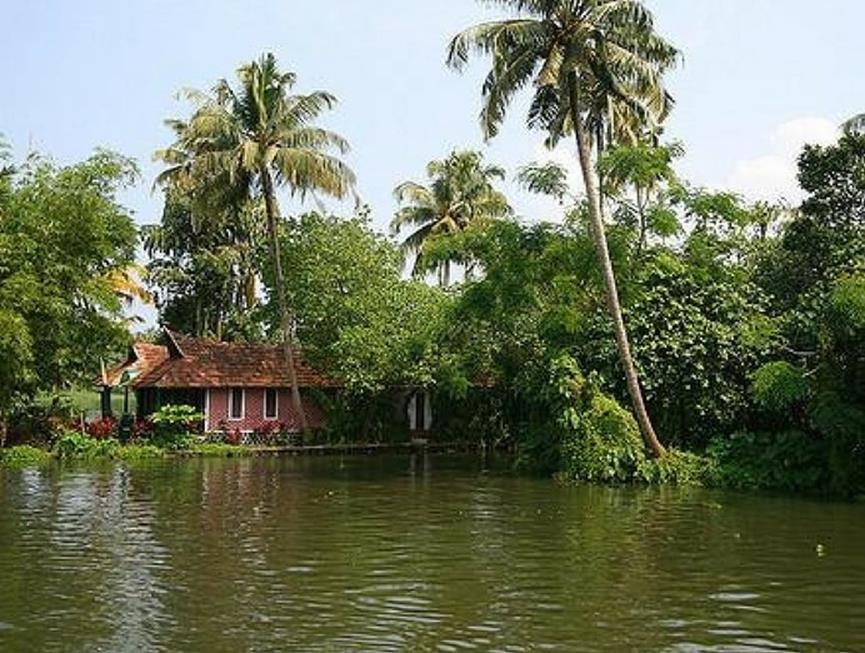 Image Source – flickr.com/Girish…
Here's a list of fun activities such as backwater cruises, houseboats, trekking, spa and other activities laid down for the people who are planning a fun vacation there.

1.Enjoy your stay at Houseboat!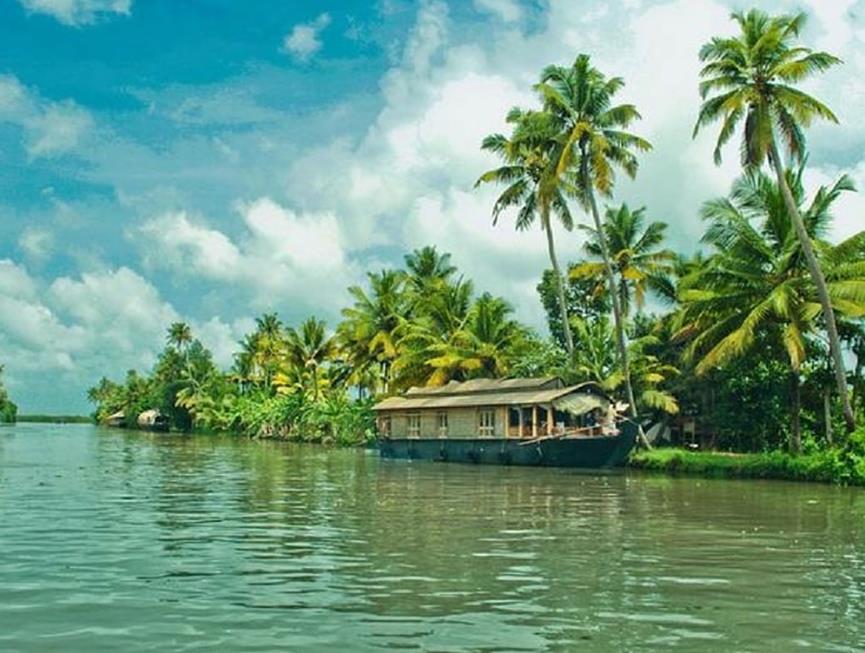 Image Source – flickr.com/Sarath Kuchi
Backwaters and houseboat are like soul sisters. One cannot miss the beauty of staying in the giant, which is an experience in itself. Staying on the backwaters of Alleppey will make your vacation complete. The beautifully crafted houseboats come in ranges and you will get many things to do on these houseboats. You can stay, cook, enjoy your evening in the balcony of the boat and enjoy an unimaginable time. This has got to be in your Alleppey check list for sure!

2.Explore your religious side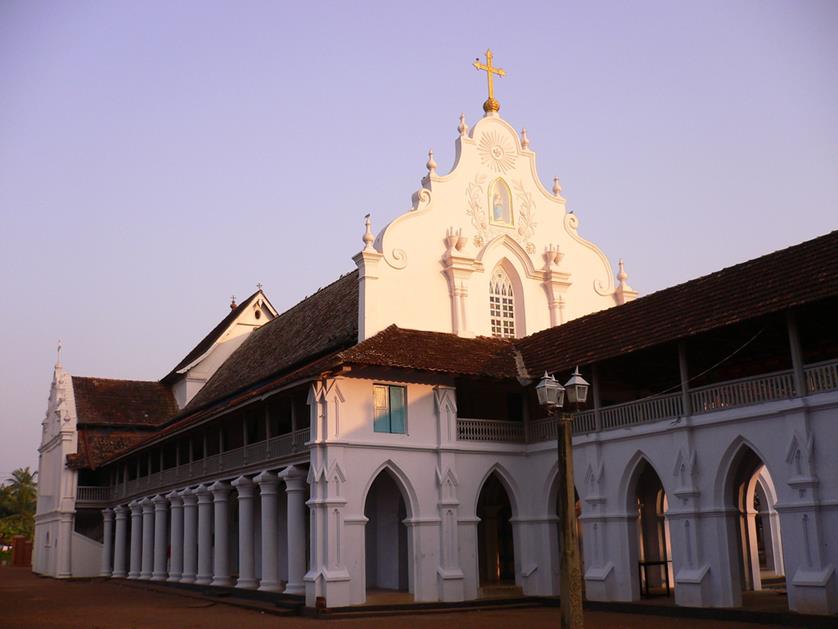 Image Source – flickr.com/Hakan Uragard
If you are a believer or lover of architecture of buildings and religious places then must visit places in Alleppey would be St. Marys Forane Church situated at Champakulam area. It is amongst the oldest churches in whole of India. Also the Ambalapuzha Temple is amongst the must visit places in the region. It is known as the house of Lord Krishna. South India is known for its impeccable architecture and during the famous Ambalapuzha Temple Festival, tourists can witness the display of the most beautiful mural paintings. For the ones who have a taste palate, can look forward to the specialty of this place – their Ambalapuzha Palpayasam, which is sweet milk porridge. You can explore your religious side as well at this Church.

3.Go for a night walk and campfire in Alleppey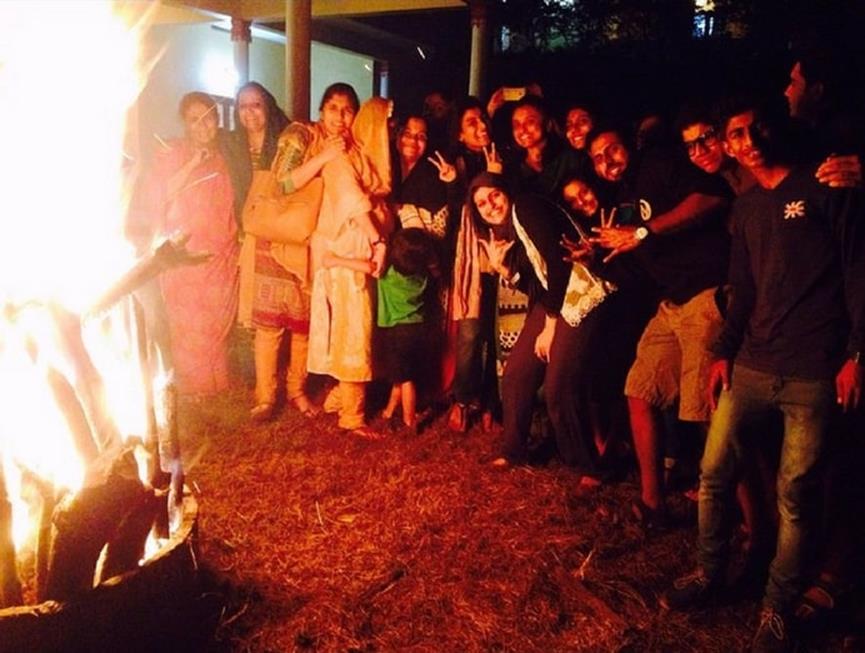 Image Source – flickr.com/citruscheckinns
Night walk on the roads of Alleppey is just mind blowing. The peace and the sound of backwaters will make your night mesmerizing. You can go on a night walk with friends and family and have tremendous fun. You can even have chit chat at the peaceful place and have campfire to enjoy the night. Alleppey is considered as one of the most amazing places to visit in Kerala without which your trip to South India is just incomplete.

4.Pamper yourself and rejuvenate via Ayurvedic massage and Spa in Alleppey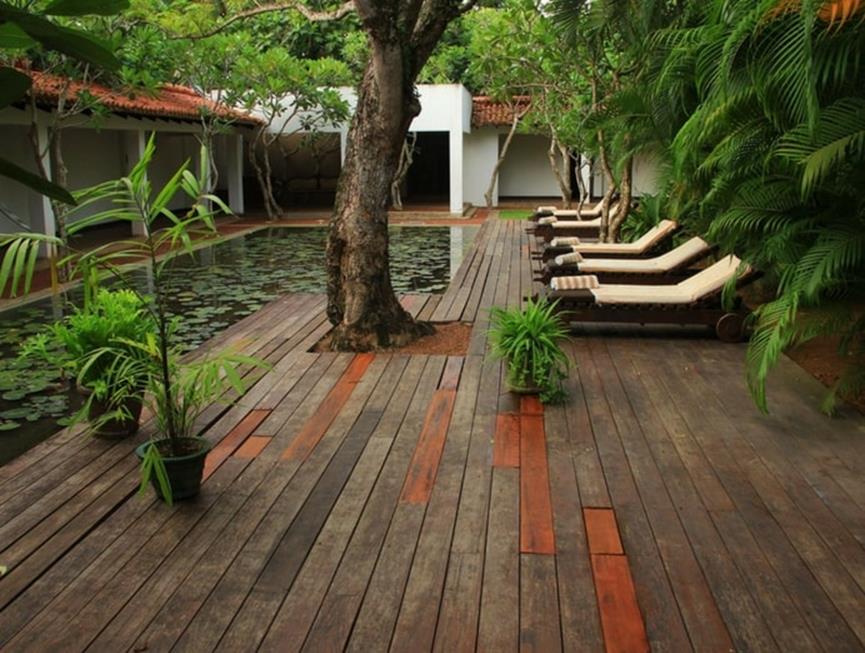 Image Source – flickr.com/Elade Manu
Ayurvedic massage is apt for tired urban people and souls. Ayurveda in Alleppey requires no introduction as well as the resorts that offers spa. There are many resorts, which promise Ayurvedic therapies for rare and chronic illnesses. Massages and spas will help in rejuvenating your life and skin overall they also guarantee you the ultimate rejuvenation and relaxation, which is intermediate divine. The spa massage starts from 1000 rupees onwards and go up to 5000 rupees and more. You can pamper yourself with quality spa and Ayurvedic massage in Alleppey that uses their aromatic essential oils made in Kerala itself.
5.Delight your senses with the wonderful food in Alleppey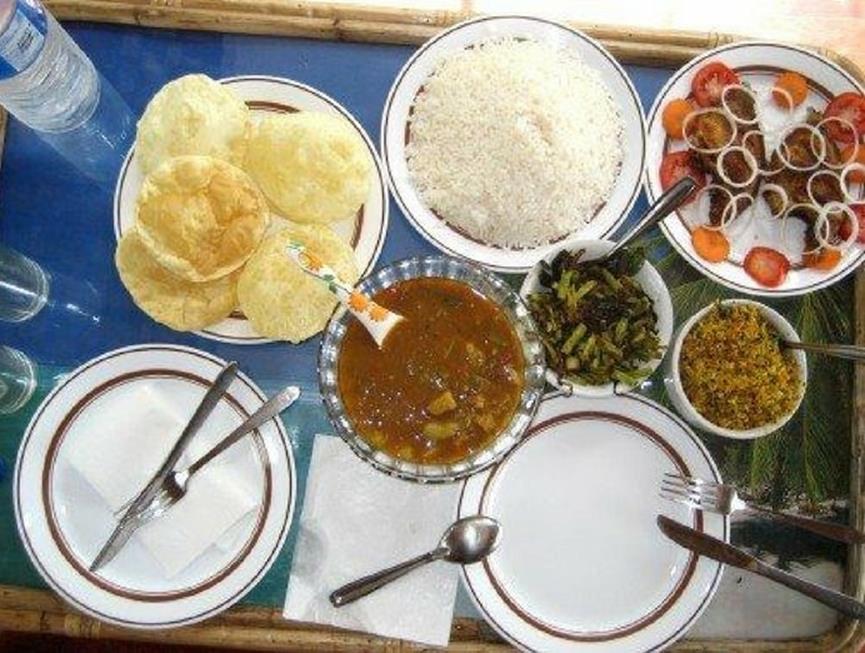 Image Source – flickr.com/Erin Pettigrew
If you are a big time foodie then you must dig into the traditional food in any of the local places. The place offers variety of options from vegetarian to non-vegetarian dishes. One interesting thing that you would find is that the food would be served on banana leaves as how it customarily goes. The cuisines would enrich your taste buds with not too much spice as the word goes. One can chose from traditional fish curry cooked with coconut, Vada, chickpea curry, add on would be the fried banana chips, which are amongst the favorites. There are many good restaurants in Alleppey that will satisfy your taste buds. 
6.View gorgeous sunset in Alleppey- A treat for nature lovers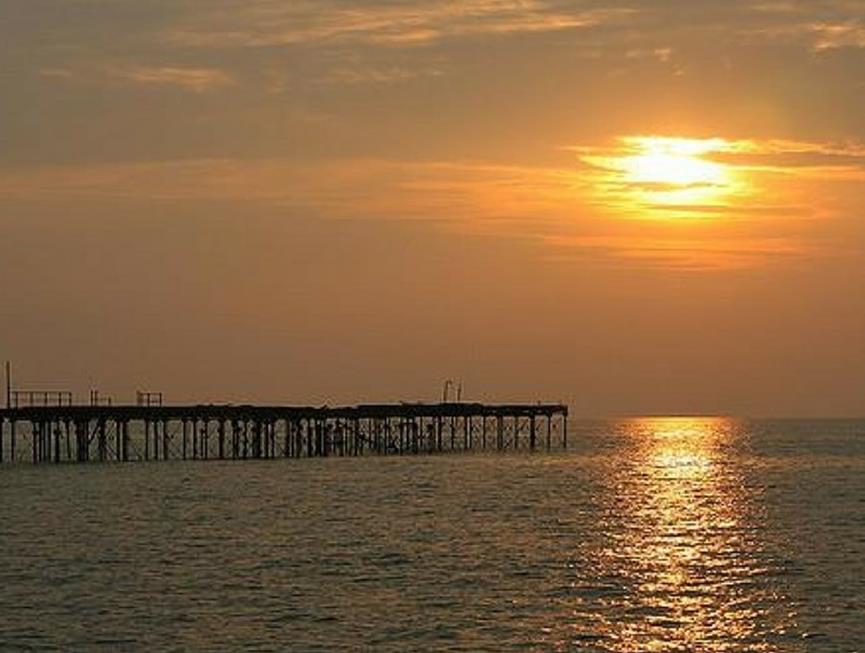 Image Source – flickr.com/Girish…
There can be no better treat to the eyes than watching that sun set and rise. If you love witnessing something awesome, set your alarm and head out to Pozhiyoram. It is a beautiful beach not well known for water activities. It promises more of quit place to relax and you can watch the sun say goodbye for the rest of the evening. One can witness the river joining in the backwaters from this small beach. The place is a treat for avid photographers, you can get wonderful shots as a boat or two are stationed at the beach or usually floating nearby with the sun setting on the backdrop. This should be in your places to visit in Alleppey for sure!
7.Outing and fun activities at the Beaches of Alleppey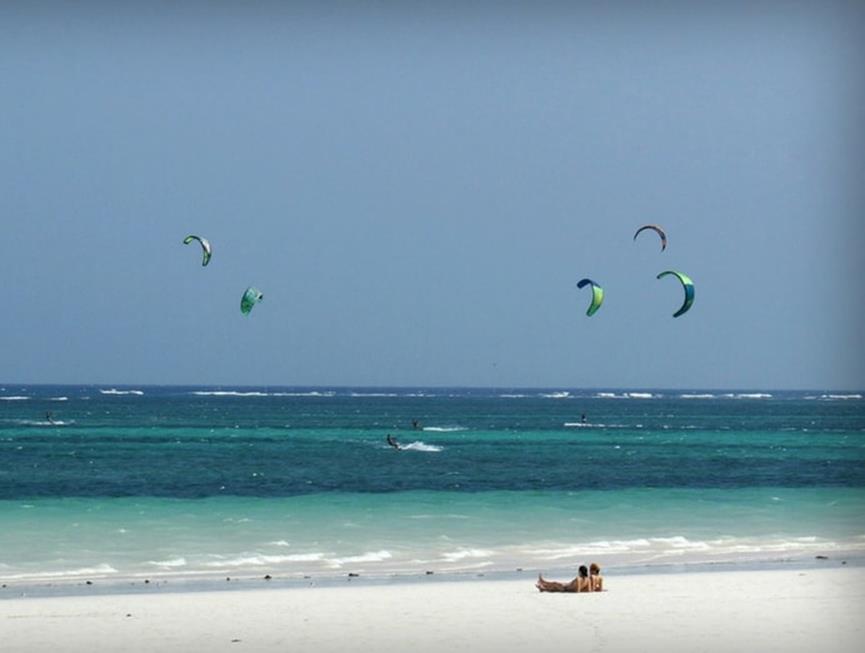 Image Source – flickr.com/Christian Haugen
Your vacation is not complete unless you have set up the shades and relaxed on the beach of Alleppey. Nothing can match up to lying on sand shaded by enormous and beautiful palm trees, which the country is known for. You can hit the waters and take a nice swim or play water volleyball with your peers. There are fun activities and adventurous things to do for everyone and everywhere in Alleppey. For the one's who are looking for a quiet time, pull out those hats and shades and read a book or listen to soothing music and enjoy the view and calmness of the waters, Alleppey is the best place for you!
8.Enhance your knowledge about crystal collection at ReviKarunakaran Museum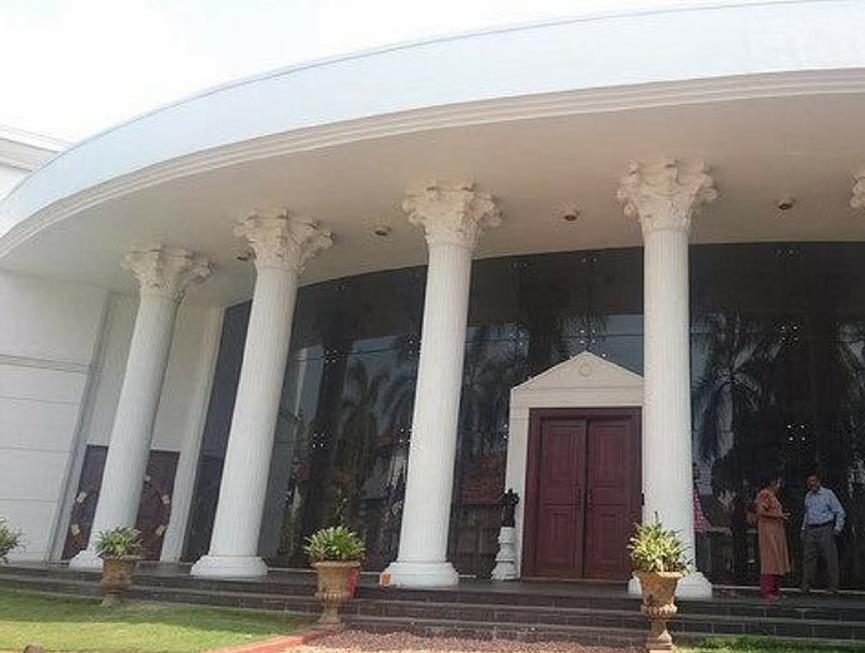 Image Source – flickr.com/Jessica Beck
If you appreciate art and an ardent lover of old collection then history hit it off well at the ReviKarunakaran museum, which has laid items collected by ReviKarunakaran family. He was basically an art lover and made a collection of it overtime. One can find many rare and old art pieces there. You can check the most sought after Swaovski crystal collection, mural painting, crystal wares, antique furniture, Tanjore paintings porcelain wares, ivory works, and many more things at this museum. It is said that more than 3000 collected items are places in the museum and one can get immersed in knowing about them.
9.Snake boat race is apt for adventure lovers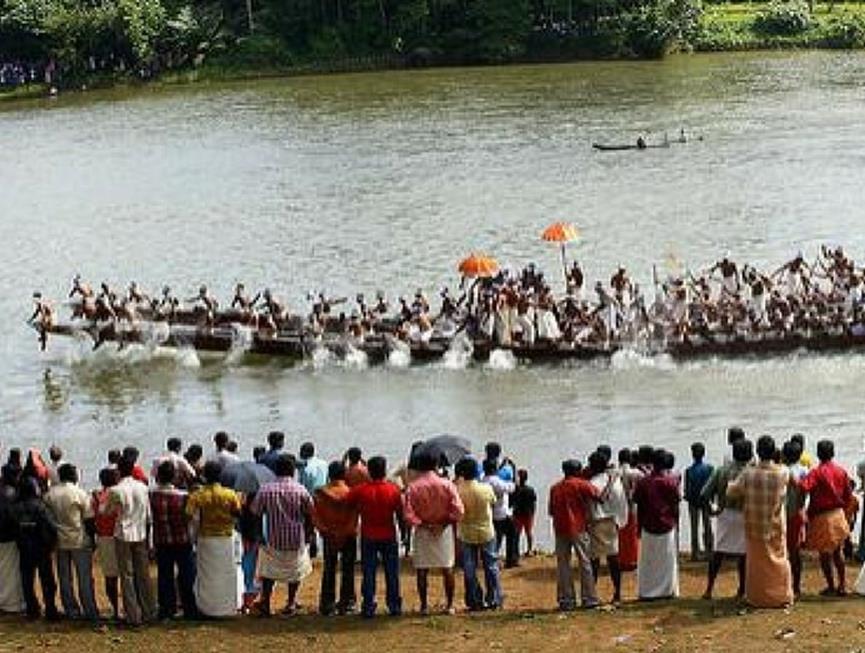 Image Source – flickr.com/jerry john
During the famous Onam festival, in Alleppey, every August on the second Sunday, a customary boat race is held. The Snake boats are long and accommodate about 20-50 people with them pulling their own roars. It is a treat to the eyes and even though one may not be a part of it, they can still witness an adrenaline rush through them. It is a very fun tradition and lots of international tourist flock around the time to witness the snakes' race through waters or the snake boats of course. This is the most exhilarating experience for the tourists as such things don't happen in any other place around the world. 
10.Grab your DSLR and go bird watching or go for Adventure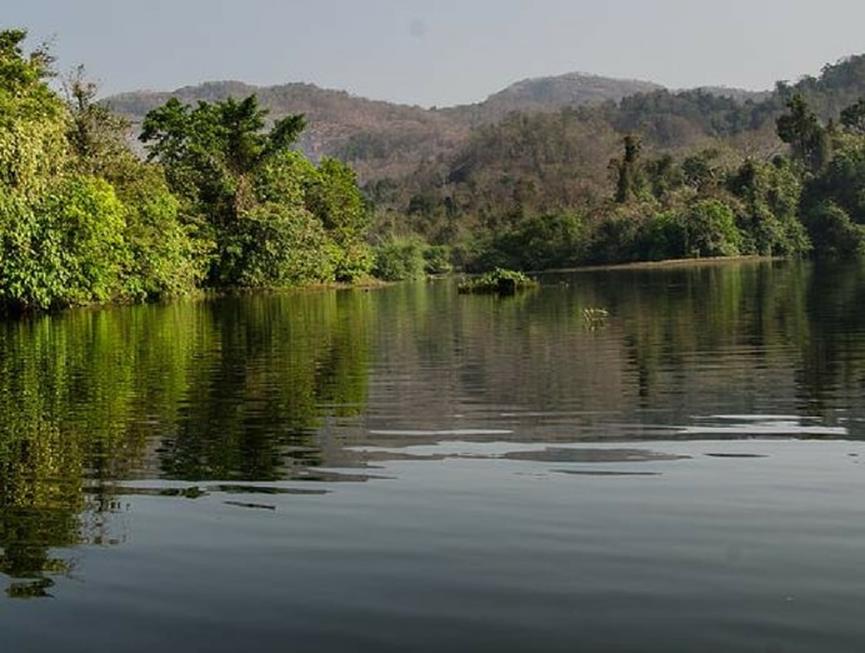 Image Source – flickr.com/gkrishna63
This activity is best for bird lovers or photography enthusiasts. You simply need to grab your DSLR and go for bird watching in the backwaters of alleppey, which is a house to the most exquisite and rarest migratory birds in India. White Throated Kingfishers and Stork Billed, Black Drongo, White Breasted Waterhen, Jungle Myna and Asian Palm Swift would be apt and are ready to give pose for the camera, anytime. You can also go for Canoe in the beautiful backwaters along with the photography passion you can also explore your adventurous side. There are many bird watching and Canoe tours, which can be combined with adventurous sports packages as well.
11.Luxury Houseboats in Alleppey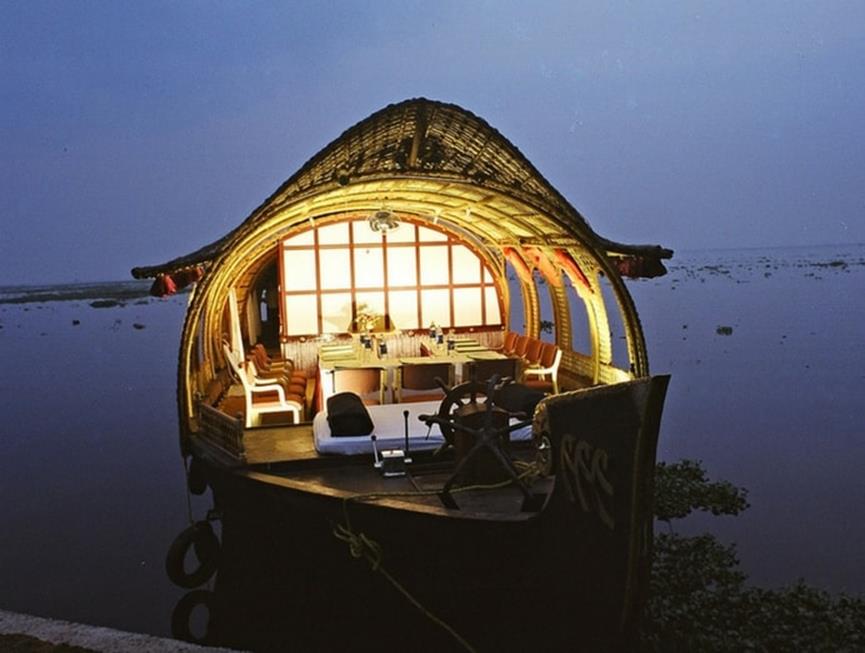 Image Source – flickr.com/alleppey hotels
There are different houseboats rides and stays in Alleppey from reasonable houseboats to luxury houseboats. You can do many things in luxury houseboats such as watching beautiful landscapes by spending two days on azure backwaters of this place and start your trip with a pick-up from Alleppey Jetty around 11:30am. You can go on a houseboat cruise ride at Pallathuruthy River as well as

Pukaitha River to Champakulam. You will get to see church, temple, popular snake boat and much more at Champakulam Chundan.
12.Nehru boat race every monsoon in Alleppey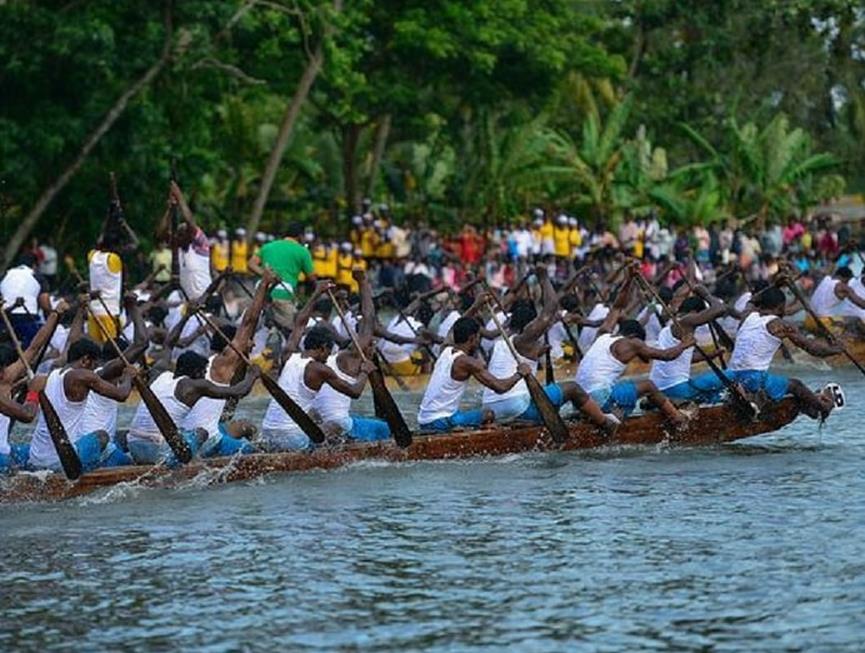 Image Source – flickr.com/Ronald Tagra
Boat race is an important part of the tradition and culture of Kerala. It's an annual race, which provides great thrill for the spectators. Nehru trophy boat race is one of the well-esteemed boat races organized in India. This boat race started in 1952, this fun filled event attracts people from distance places of the world. It'll be a quite important experience to mark the huge boat cruising via the backwaters of Alleppey! You will get to see the folk dance and music performances on this day that usually held on the 2nd Saturday of the August month. This boat race is held in Kerala on Punnamda Lake in Alappuzha. Millions of people come to this place to witness this amazing event
13. Experience village life in Kuttanad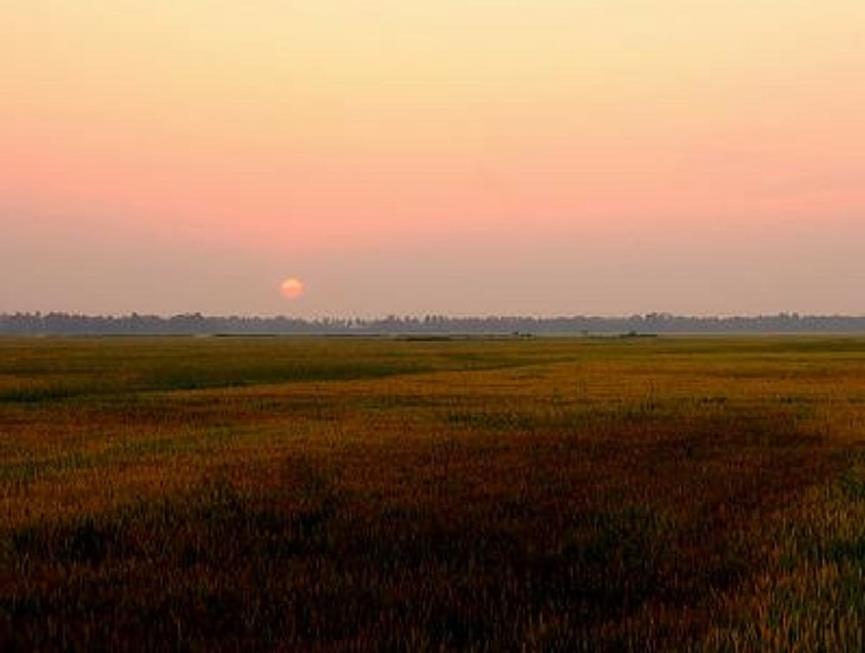 Image Source – flickr.com/Reji
This place is jus wow for nature lovers and people who love photography. You can stay and capture the village life of South India in Kuttanad. This place is all about waterways, duck farming, spice cultivation, fishing, coconut lines and paddy fields. It's popularly known as rice bowl of the country. It's the lowest point in the country and for your surprise you'll be able to explore farming 4-10 feet below sea level. This place is declared as globally significant agricultural heritage system, rural and rustic life will take you into different world altogether from the dimensions of contemporary developing India. You can experience and enjoy beautiful canals and waterways, coconut farmlasnds and heritage agricultural system. You can interact with local people, explore and try local cuisines.
14. Explore the backwaters and behold the sunsets from lighthouse!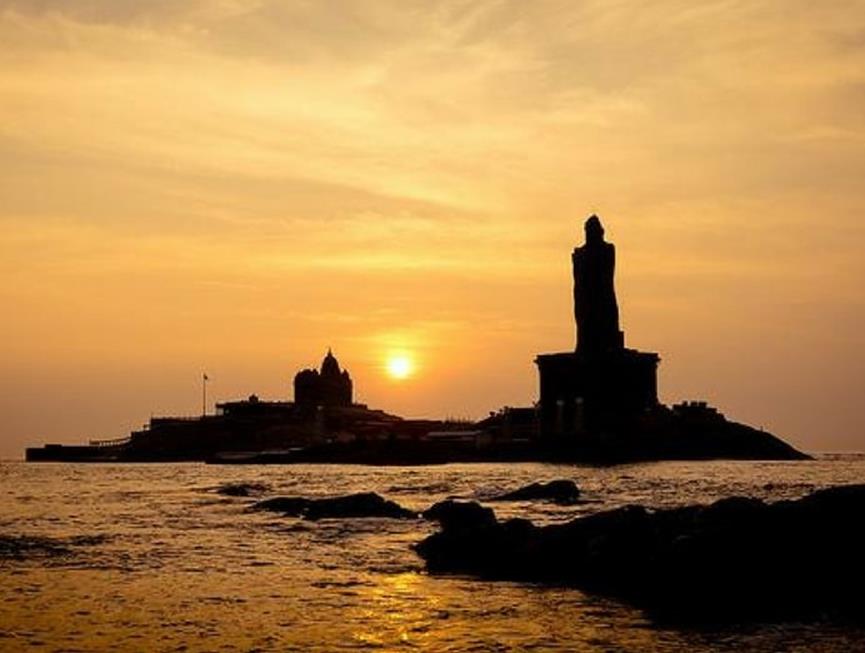 Image Source – flickr.com/Raimond Klavins
This place is all about visit down that beautiful history lane where you can explore the beaches and enjoy sunsets from lighthouse at Alappuzha in Alleppey. It has a quaint and pretty, left alone lighthouse, which provides you the most exhilarating views to click for photographers. This beach has coir produces, marine items and 137 year old pier, which widens into the sea. You can go for archeological exploration, relaxing in peaceful surroundings and boat racing. This place makes the best weekend gateways among people who live nearby.
15. Go for shopping at Alleppey's popular markets!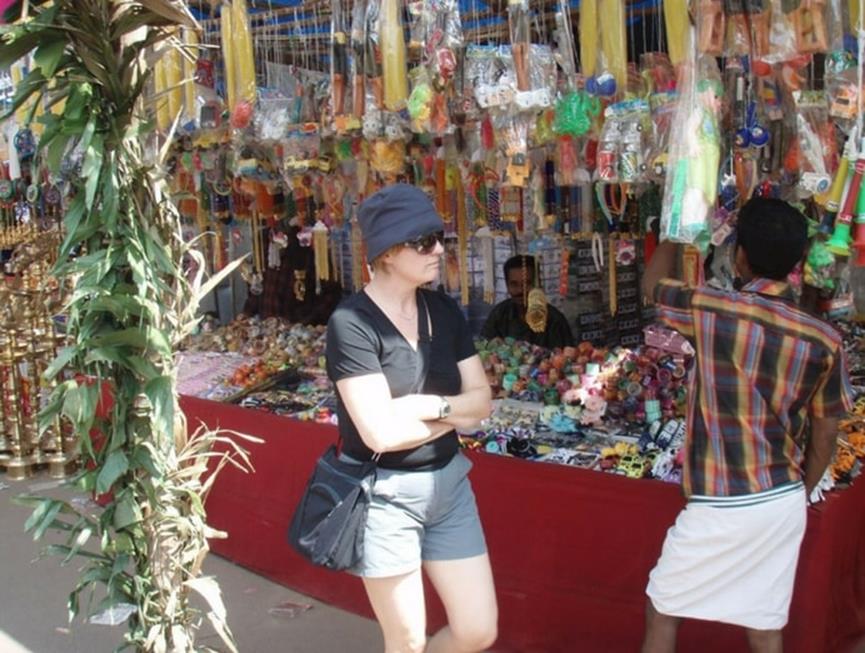 Image Source – flickr.com/Christian Haugen
This is indeed the best place for shopaholics. Don't even think of leaving Alleppey without shelling out some time at buying unusual south Indian jewelries, little trinkets, artifacts and typical handicrafts of Allappey. You will find amazing spices on the small stores in Alleppey at the cheapest price. The maritime items are one of the most likeable items in this region. You can purchase these items at Alappuzha Zakariya Market.
16. Swim via the sunset at Pozhiyoram beach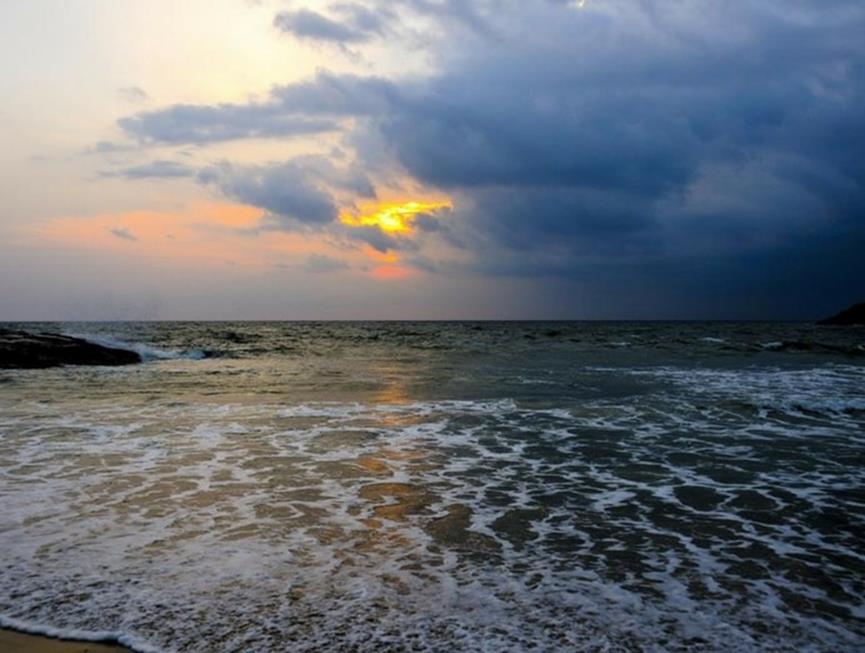 Image Source – flickr.com/Roberto Faccenda
You can enjoy swimming and sunset at the Pozhiyoram beach as this is the best place for the nature lover, swimmers, photography enthusiasts and peace seekers. So the deal is that the Pozhiyoram beach is actually small as well as waves strikes are really hard. It's bliss to see sunset and swim around. You can reach at this beach through rickshaw ride. You can only see the sunsets only when you reach on time. You can even see fishermen taking Chinese fishing nets and catching fishes. This makes the best weekend gateways for people who live nearby.
17.Experience the stay in homestay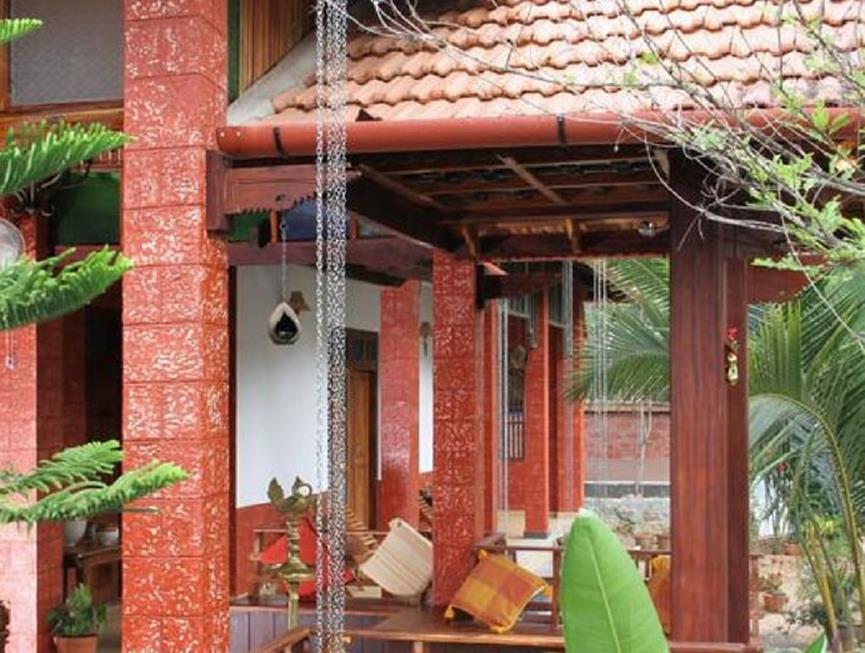 Image Source – flickr.com/Ashwin John
It's a best place for bag packers and people who like to explore. Enough of hotels and resorts, it is the time to stay in a homestay. When you are in Alleppey, its better you try spending nights in homestay in Kerala. These homestays comes first when you want to stay in a personalized room and cherish the splendid, serene and quaint vacation. These homestays are acquainted with some of the best amenities. You can experience one of the best times of your life.
18. Indulge on the Reliable Seafood, Home Cooked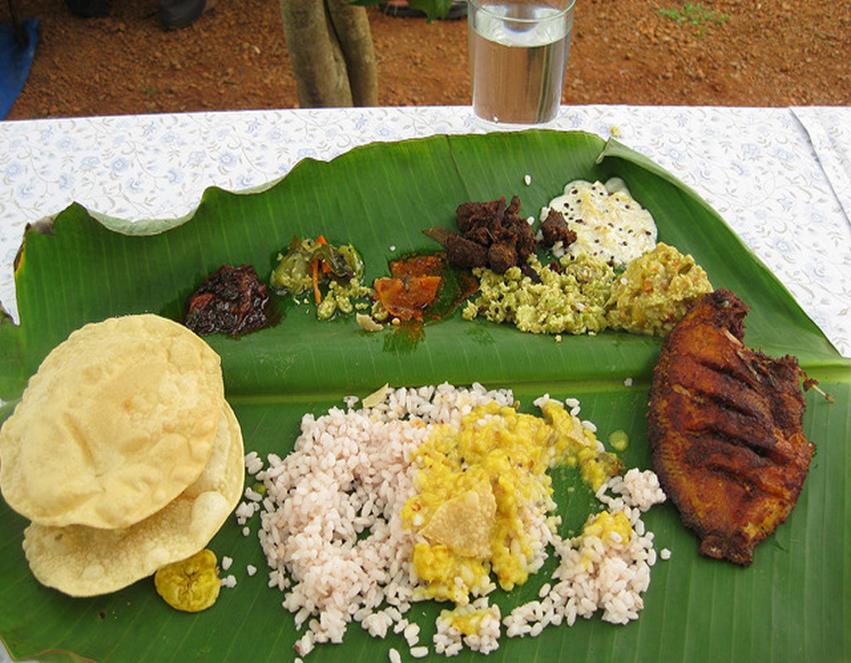 Image Source – flickr.com/Bernard Oh
The place is fully loaded with flora and fauna. Therefore, the cuisine is mouth-watering, inexpensive and most significantly – authentic. Visitors must try some prawns and shrimps, grasp a taste of the usual South Indian foods and flavor the variation. Visitors must also try to go for fishing and try to get fish to cook. Chettinad Chicken and numerous other chicken dishes will make you hankering forever. One should also try to munch upon banana chips.
19. Try Kayaking tour on Backwaters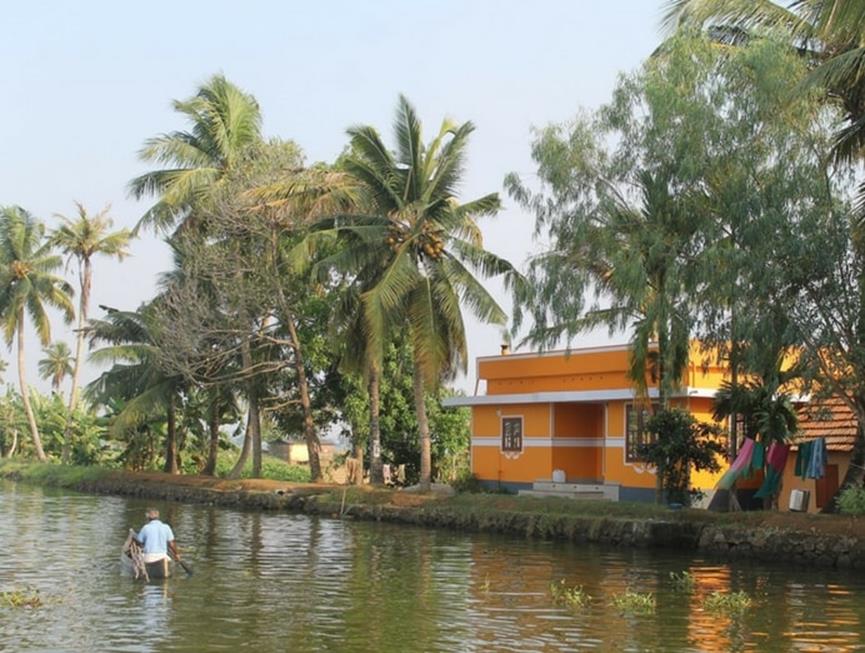 Image Source – flickr.com/Connie
The "God's Own Country" is a real glory for the backwater enthusiasts. Be it a delightful houseboat or a vivacious kayaking tour, the backwater enthusiasts are always amazed with the backwaters of Kerala. The total kayaking tout take 7 hours and is specially planned to quench all the desires of the backwater lovers.

Pick up timings from Alleppey is approx 11 AM, you need to be at pick up point on time. From here you will be taken to the Thottathodu Pallam, the kayaking's base camp. At base camp there will be a brief session regarding the activity and discern more about kayaking. Once you are at Kuppapuram, you will be welcomed with mouth-watering lunch and persist with the pleasurable journey. The backwaters of Panakal Thode will surely mesmerize you with its beauty. Subsequent to this, paddle for Umpikaran Thode that is one of the quaint canals in Kerala. Move towards Chennamkary Vattakayal and discover the breathtaking beauty of the environs. Here you can also get relaxed and can enjoy swimming as well. You can also explore the local shops and can taste local delicious authentic snacks and other local dishes.

From Here, move towards the pastoral hamlets known as Pallathuruthy and Kainakary. While taking a small break in Pallathuruthy, the sail will stopover the location of the Nehru Trophy and lastly your tour will end at SNDP Thode.
20. Alleppey Boat Cruise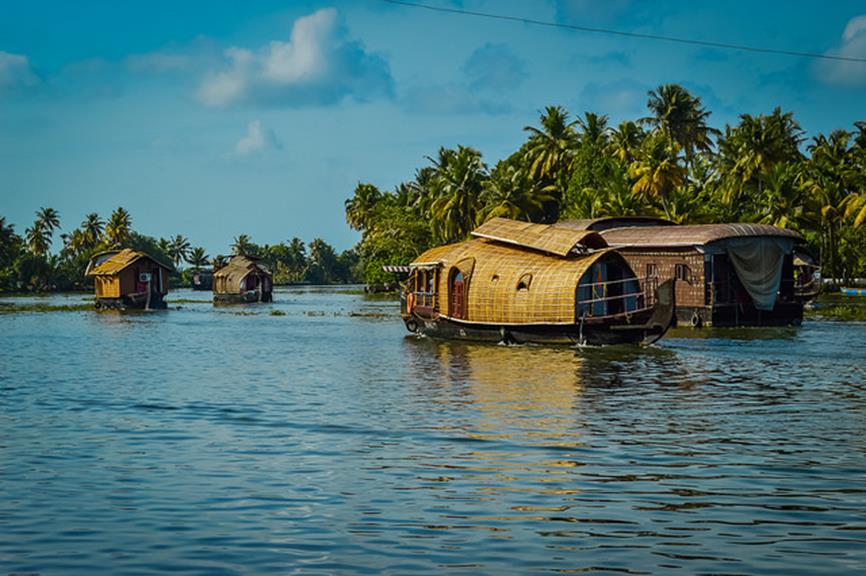 Image Source – flickr.com/yugantarora
Alleppey Boat Cruise is one of the most wanted activities when it comes to Kerala. Travelers should try this incredible relaxing activity, which offers you with the best sights of back waters. An ideal weekend getaway for all type of travelers will surely delight in this tranquil place with one of the supreme Kerala experience.

Take pleasure in the charming beauty of Kerala, with perfect background sustaining apparent blue sky and coconut trees. Stunning blend of greenery and blue water will make your dreamy vacation a perfect vacation. Sail through narrow canals, which assure you with rewards of natural exquisiteness by indulging in this exhilarating Alleppey boat cruise.

While enjoying the cruise you can also witnesses the several daily portions of life of the local people. Take pleasure in the picturesque views of the coconut lagoons, scenic landscapes and paddy fields accompanying you all through your cruise. Mesmerize in this pleasurable Alleppey boat cruise with your friend and family.