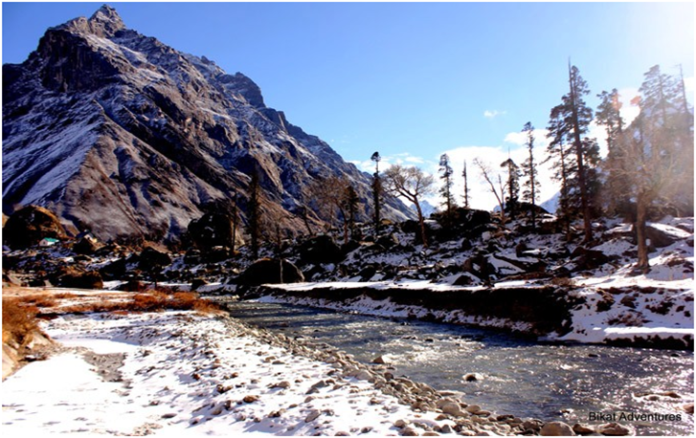 In the beautiful valley of Har Ki Doon, where the clouds come down to meet the spiky tree tops, where azure, crimson, beige and sienna congregate serenely to encounter the dark brown and green hues of the rocky valley; you are bound to lose your heart to this valley. This valley in Uttarakhand, cradled in the foot of Fateh Parwat gives the shuddering sight of the mighty snow capped mountains of the Gharwal Himalayas with the lush green alpine terrain worshiping it. Are you a backpacker hunting for real adventurous places? Har Ki Dun trek, a two day trek offers more than just adventure, it's a creepy surge of steps leading to exquisite yet dangerous and physically demanding views of serenity. For this 5-7 day trek, the state government has equipped the places with best affordable food and lodgings, security and quick medical aid. Pack your bags for this unforgettable trek; you'll never forget the heaving breaths and the gush of warm blood, courtesy of the incredible scenes, after all it's the 'valley of Gods'. Make sure to pack your best comfortable trekking shoes, this one's going to be tricky; you can't afford any wrong steps, flawed stride or unaligned posture.
Har ki Dun Trek – A detailed Guide

   
source- aahvanadventures.com

Har Ki Dun Trek Best Time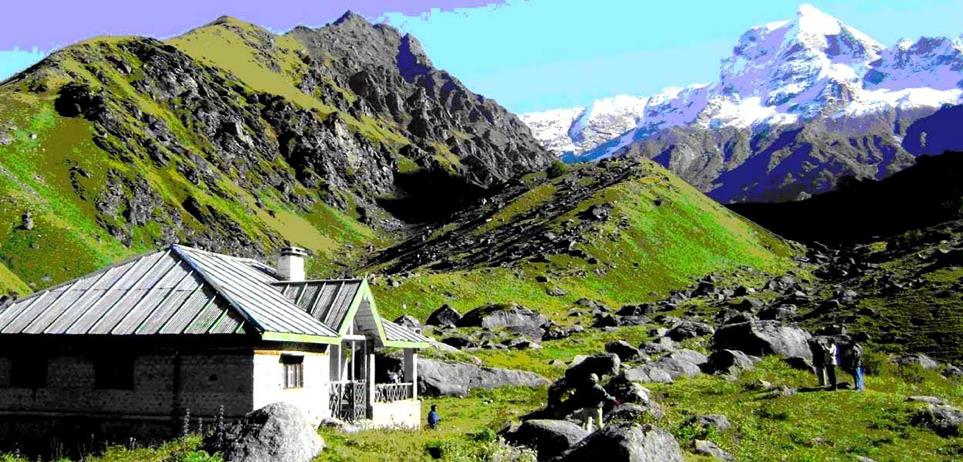 ---------------------------------------------------------
Best Deals for the Month
source – Stayoutadventures.com

As you start climbing the steep slippery rocks, you'll be surprised, there's no trail. You're on your own in the dense Himalayan wilderness; don't be shocked when a golden eagle decides to perch nearby or if the wild boar isn't expecting any visitors. Yes, you'll be spotting many wild animals even the endangered species. The centuries old villages will leave you astounded as you walk ancient steps searing into the old Indian culture, don't forget to soak up the richness, this is from where the Gods ascended into the heaven. Looking around, you'll find the snow clad peaks of Ruinsara, to add more, this is the only valley which craftily shows Blackpeak, Bandarpoonch and Swargarohini I-III. Har Ki Dun Trek one of the top winter trek offers an intimate peek into the lifestyle of the nearby places along with the exotic scenes covered with fluffy mountains and of course the wildlife and bird views. Through it all, this will be your one of your best Himalayan treks and a good weekend getaway.

Har Ki Dun Trek Difficulty Level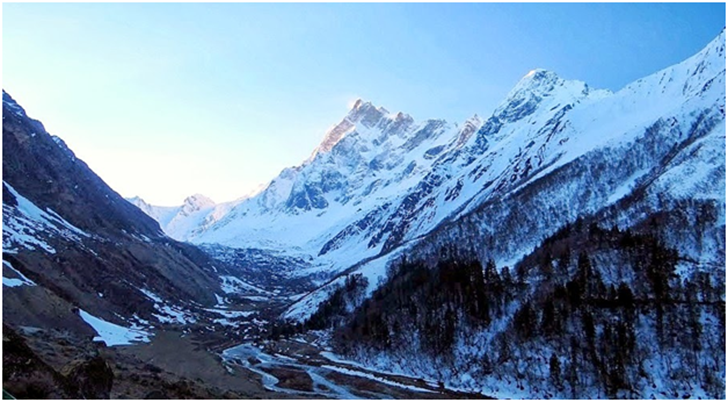 source-  365hops.com
The valley is dressed in the feathery whites of snow from October to March; its height of 3500m above the sea level makes the temperature go low, from -5 to -12 degree Celsius. In Har Ki Dun Trek, visits from wild animals aren't a rare sight and it can also take a dangerous toll. Always be equipped with various numbers of the region's helpline, police, army control, emergency tower, all these can come handy anytime. Carrying medical aid with necessary drugs or antiseptics during trekking is compulsory along with CPR. The height can create dizziness, severe altitude sickness, insomnia, lung problems, and ataxia, always be prepared to be of help. This is a top winter trek, snow blizzards are expected during winters if you trek off to the higher altitudes.

Har Ki Dun Trek Route Map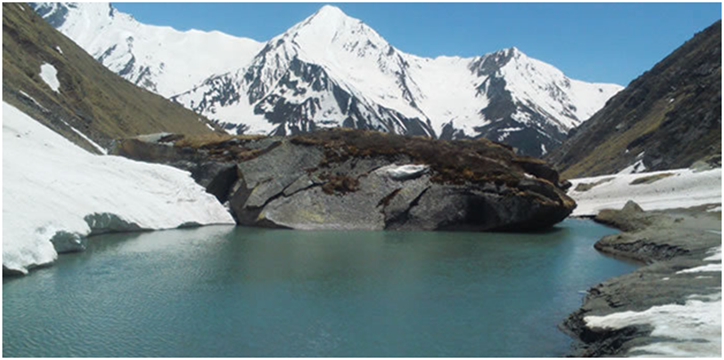 source-renokadventures.com
Har Ki Dun trek from Delhi 



As you embark on the journey to start your Har Ki Dun Trek, don't be perplexed, we have a route mapped out for you. If you're not a resident of Delhi, arrive at Delhi and head towards the railway station, take a cab and always be ahead of time.

Delhi- Dehradun:          6.55 hours by train

Dehradun- Mussoorie:   4 hours by taxi

Mussoorie-Sankri:        166 kms- 6 hours

Sankri- Taluka:            14kms-5 hours by trekking.

Taluka-Osla:                13 kms- 7 hours by trekking.

Osla- Har Ki Dun:         And way back!

Har ki Dun Trek Itinerary Details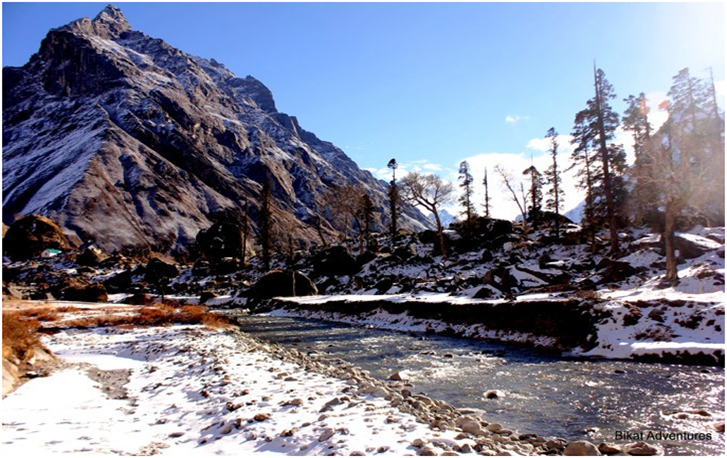 source-bikatadventures.com
Here are closely mentioned Har Ki Dun Itinerary details. These Har Ki Dun Itinerary details are to make your trekking easy, be sure to follow them.

Delhi- Dehradun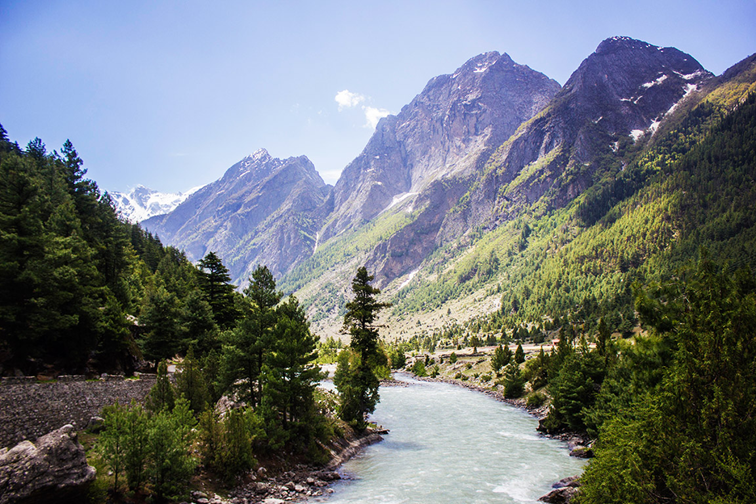 source-rosemounts.org/
Book a train according to your convenience, or catch the morning train to Dehradun at 5:00. Upon arriving at Dehradun, hire a taxi or take a breathtaking bus ride to Mussoorie. Enjoy the scintillating views and breathe in the fresh air, away from the hustle- bustle of your schedule.

Mussoorie-Sankri




source-flickr.com/photos/pradeep_parihar/
Sankri is the last motor road village at a distance of 166 kms approx from Mussoorie. This will take you another 6 hours; enjoy the bumps and steep turns leading to the cold snowy fir regions. Enjoy the backdrop sight of the Swargarohini Peak from here, henceforth starts your Har Ki Dun trekking.

Sankri-Taluka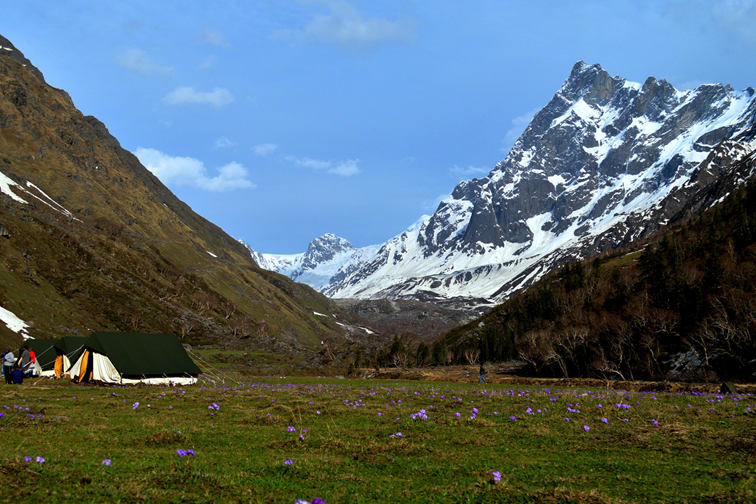 source-flickr.com/photos/soumyaganguly/
As you actually embark on your Har Ki Dun Trekking, this route is soundly marked and will take you another 5 hours with a distance of 14 kms. The scenes are not only breathtaking but pulsating at the height of 1900 mts. Taluka is a small canton, huddled up in the painted nature said to be earthquake proof. Here you can set up a camp by the banks of the cold gushing River Rupin.

Taluka-Osla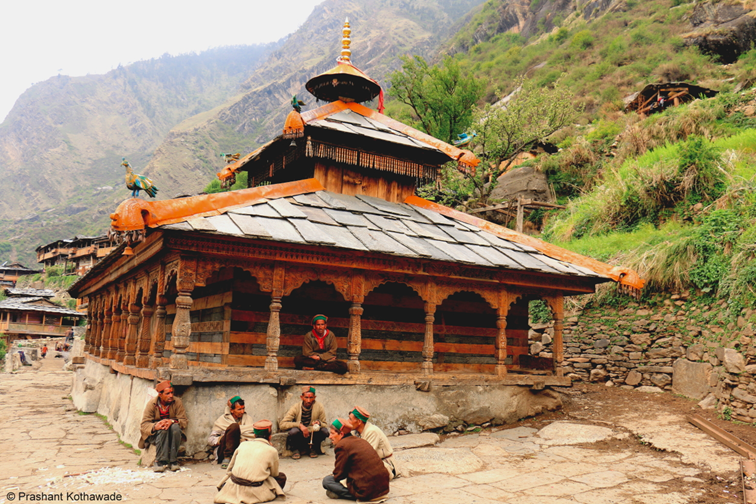 Wooden Temple at Osla. Source-pkothavade.blogspot.in/

This is the second stage of Har Ki Dun Trekking, you'll first descend for Osla from Taluka, and along the banks of River Rupin will be your trail leading up to rows of pine, chestnut, and willow trees. You'll have to walk through the ditches and the streams until you reach Osla on the far right. It might take you another 7 hours and you'll be 2560 mts above. Resting in the beautiful village for a while is optional; you can trek ahead to Seema across a rushing river. Here, local shops sell almost every daily needs, guest houses and camping sites are also available.

Osla- Har Ki Dun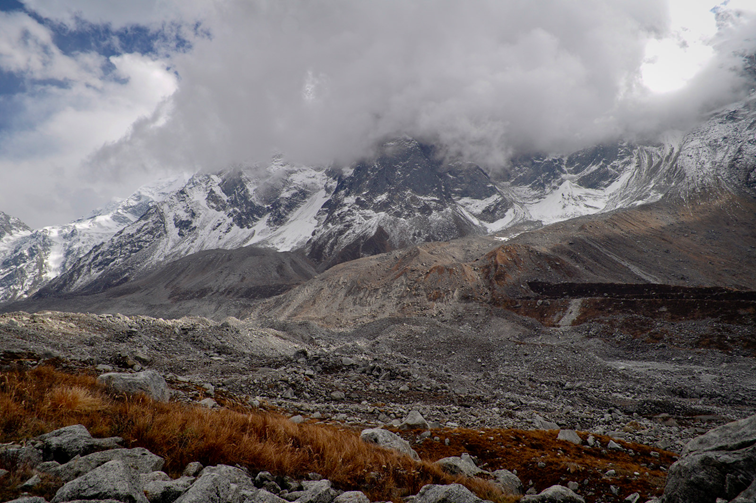 source-flickr.com/photos/anandamoy
This third stage will lead you to the final destination of your Har Ki Dun Trekking, it might take you another 7 hours and you'll be in Har Ki Dun 3566 mts above the sea level. Trail left from Seema leads to Har Ki Dun, along shades of green and brown fauna of pastures, fields and forests. There's a steep climb of 200 mts to the Har Ki Dun valley, which is set to transfer you into a different world. Be ready with your cameras and notepads to record each evidence of delight concocted by the creator. Camp here for a night and relax for the explorations next day.

Har Ki Dun



The west face of Swargarohini peaks, the Bandarpoonch, the Blackpeak, the Morinda Lake, the Borasu pass and the beautiful glaciers will leave you in awe and wonder. Take time to walk through the greenery and absorb the color of each sight. Rest and relax and enjoy the campfire.

Har Ki Dun- Osla- Taluka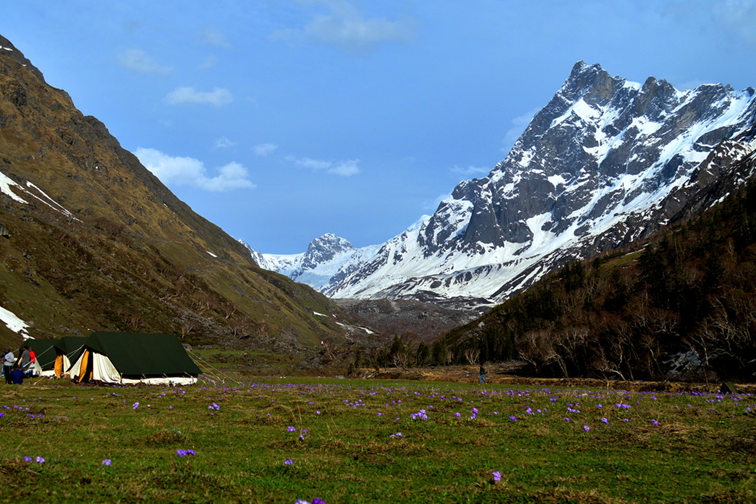 source- flickr.com/photos/soumyaganguly/
Once been through, you'll recognize your way back. Be sure to reach Seema and trek back to Osla. Keep gazing at each view and breathing the air, the Har Ki Dun Trek will be ending soon.

Taluka – Sankri- Dehradun

Rest in Taluka for a while. Trek down to Sankri and explore more. Once when you reach to Dehradun, you know your way back.

Dehradun- Delhi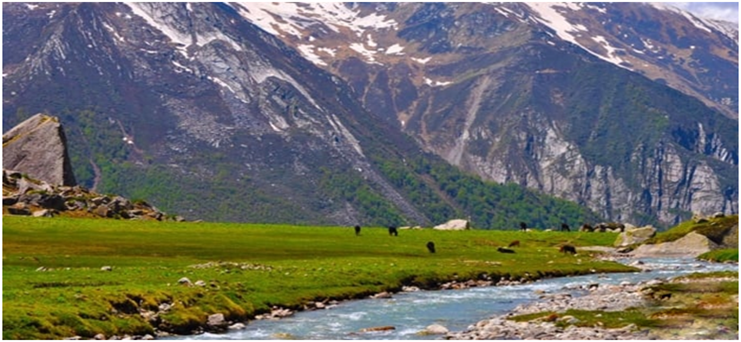 source: GIO adventures.com
Take a train and cherish your memories from the Har Ki Dun Trek. 
We hope these Har Ki Dun Itinerary details were of some use. Hope this was one of your best Himalayan treks and a good weekend getaway.

Things to carry for Har Ki Dun Trek 

source: pinimg.com
All the necessary things for trekking are essential.

Trekking shoes are of utmost importance.

Backpack with essential medicines and medical equipments.

Proper clothes suiting the climate.

Trekking equipments.

Guide book to the region.

Emergency contacts.

Snow boots and trekking poles.

Moisturisers and enough to eat and drink.

Preparation for Har Ki Dun Trek

This top winter trek will make you carry your best woollen stuff and major trekking gear.

Start from having long runs in the morning.

Try out your best shoes and trekking gear.

Get used to carrying heavy stuff in your backpack.

Keep yourself hydrated before the trekking.

Always be safe and carry medicines.