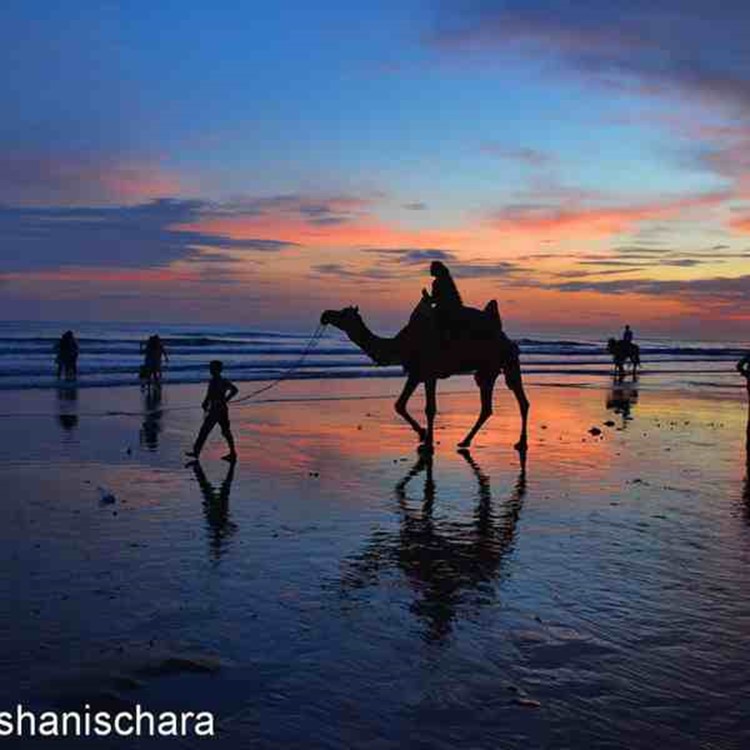 Kutch is a district in the Indian state of Gujarat and is popular for its Banni grasslands with their seasonal marshy wetlands. It is beautiful yet peculiar location as most of Kutch is known for its dry lands which are submerged in shallow water during the rainy season. Most popularly, Kutch is known as The Rann Of Kutch because of its marshy salt flats which become snow white after the seasonal water that the land is submerged in dries up during the summer or winter. It is a beauty that you cannot experience anywhere else, it is the sheer majestic splendour of the place that it attracts tons of tourist globally. The salt flats make gives it a glossy look and makes it seem like an endless stretch of land in the horizon which has a different thrill in it. Quite rightly it is a great spot for a weekend getaway trip as it is an amalgamation of beauty and bewilderment.
How to reach Kutch?
By Air – The closes airport to Kutch is the Bhuj Airport which is located at a distance of about 70 km from the city centre and tourists can then take a cap to their destination location. However, the airport does not have great flight connectivity as it mainly connects to just major cities like Delhi and Mumbai. But tourist can also take a flight
from Sardar Vallabhbhai Patel International Airport which is located in Ahmadabad and has a regular connectivity both with all Indian cities as well as international cities.

By Train – The closest railhead is the Bhuj railway station and it certainly is the best way to reach Kutch as it is connected to all major cities like New Delhi, Mumbai, Ahmadabad, Kolkata, Jaipur and Pune via regular trains.

By Bus – Travelling by bus is also a great option as roads are well connected here and Bhuj has a great bus station which has many regular buses from major cities like Mumbai, Ahmadabad, Surat, and Baroda. Tourists have the option of both AC and NON-AC buses from both government and private bus service providers.

Places to visit in Kutch
Historical Monuments or Places
1) Bhuj –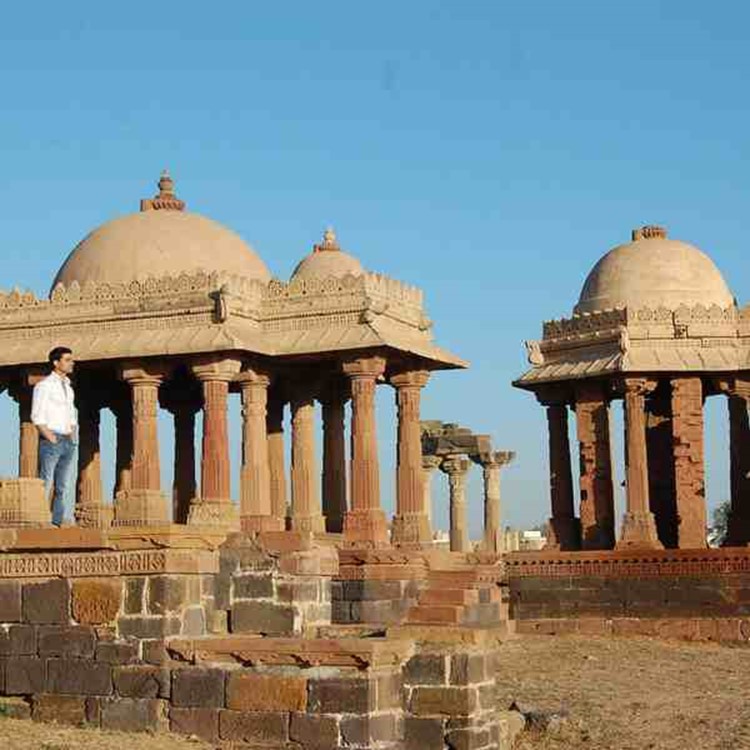 Source –
flickr.com/photos/daykaramjansari/

It is one of the oldest township area in Kutch which makes for a great historical tourism. Tourists can delve into time with the numerous old buildings many of which date back to the 18th century along with beautiful old alleys and temples, parks and lakes. This is also of the main cities so weekend getaway trip cannot be a success without a visit to this city.

Location – Bhuj, Kutch, Gujarat
2)
Aina Mahal –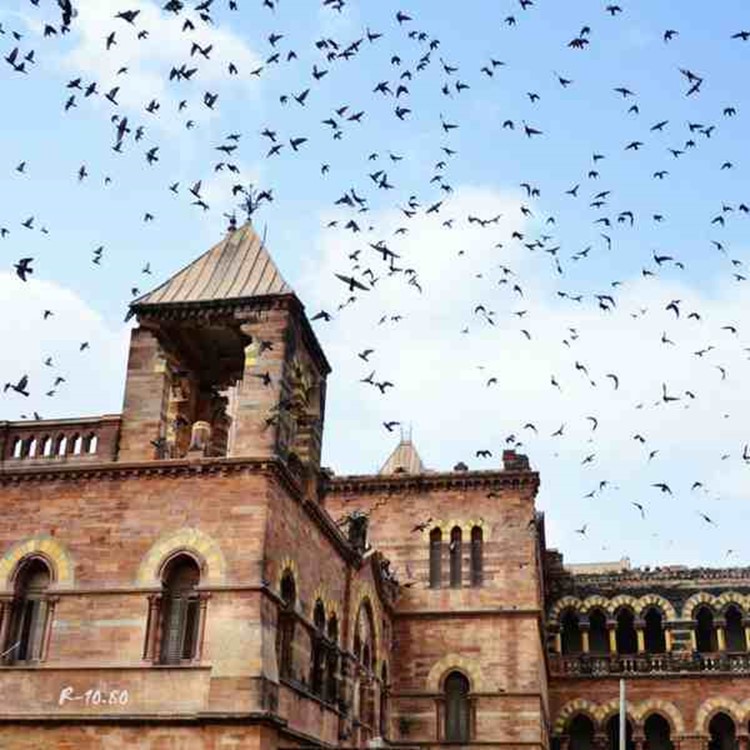 Source – flickr.com

It is an 18th century building built in an Italian Gothic–style has now become one of the prime tourist spots in Kutch. Elaborately decorated with chandeliers, mirrors and semi-precious stones the building also has a religious Hindu temple in the courtyard which makes it both a historic extravaganza as well as a religious tour. Best Kutch trips have to have a visit to the Aina Mahal.

Location – Bhuj, kutch, Gujarat
3) Dholavira
–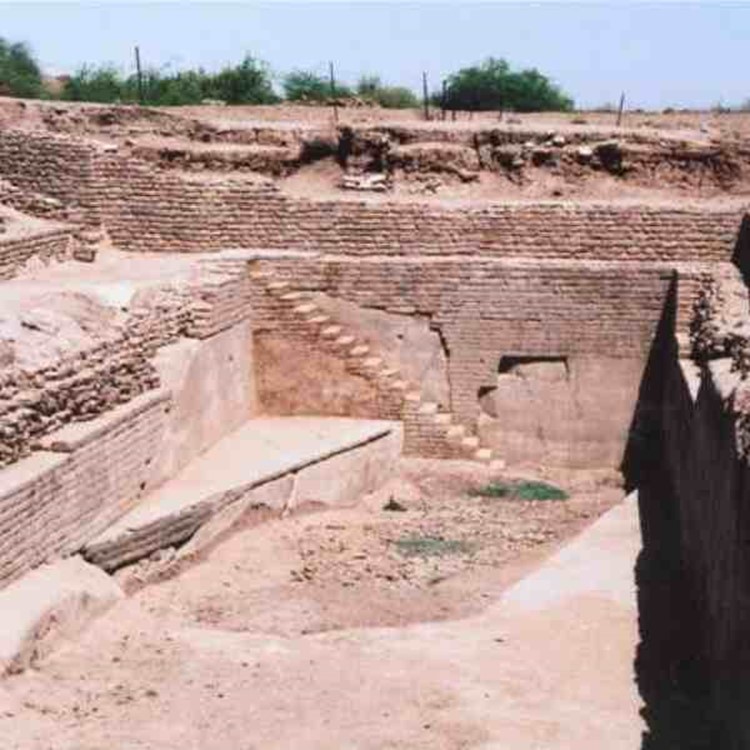 Source – flickr.com

It is amazing archaeological site. Home to the 5000 years old ancient Harappan civilisation site beside the Saraswati River it is surely something that will enlighten as well excite you as this is one such place from where the humans we are today evolved. T rain water harvesting and irrigation system is best example of best implementation of engineer and are also tourist attraction. The Wood fossil park is nice attraction centre as well. All best Kutch packages contain this spot in their list of places to visit without a doubt.

Location – Khadirbet in Bhachau Taluka, Kutch, Gujarat

4) Lakhpat Fort –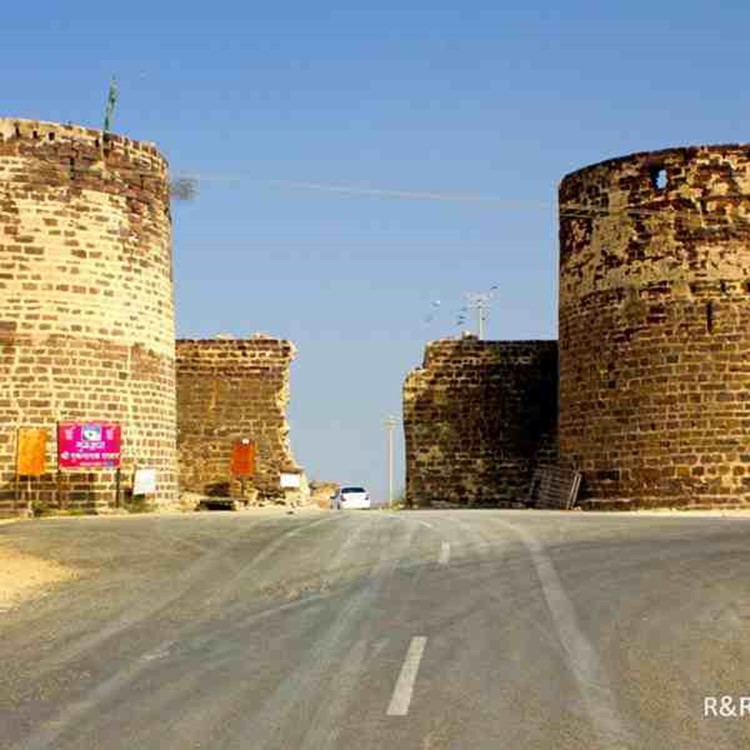 Source – flickr.com/photos/rajeshdeshpande/
The town is enclosed by 7 km long 18th-century fort walls. The fort was rebuilt and expanded in 1801 by Fateh Muhammad. The Lakhpat village is the last village of INDIA Border

Location – Lakhpat, Kutch, Gujarat

5) Roha fort –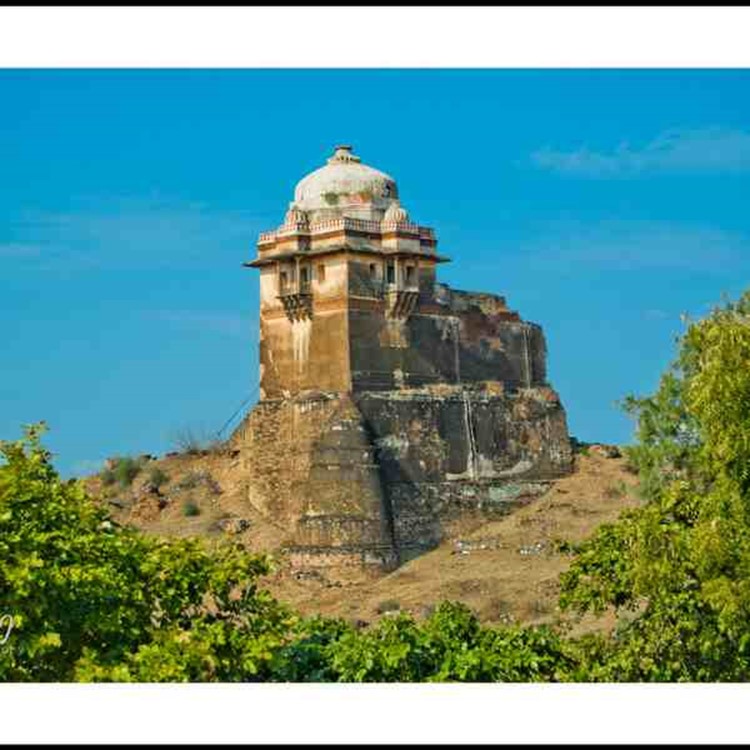 Source – flickr.com/photos/whjphotography/

It is an archaeological site since the time when the British ruled India and during those years it was converted into a jail. There has however local rumours of the place being haunted but how much can one say? However the fort was built but "Chavda Vansh of Rajput community" for their stay and is surly a photographers paradise in the recent past for its dilapidated yet royal outlook.

Location – Kutch, Gujarat

6) Siyot Caves –
The caves are popularly known as Kateshwar Buddhist cave. This is a five rock cut-out cave near Village Siyot in Kutch district. Images of god Buddha a in various mudras are drawn on rock of this caves. It is a splendid place for historians and archaeologists.

Location – Kutch, Gujarat

7)
Prag Mahal –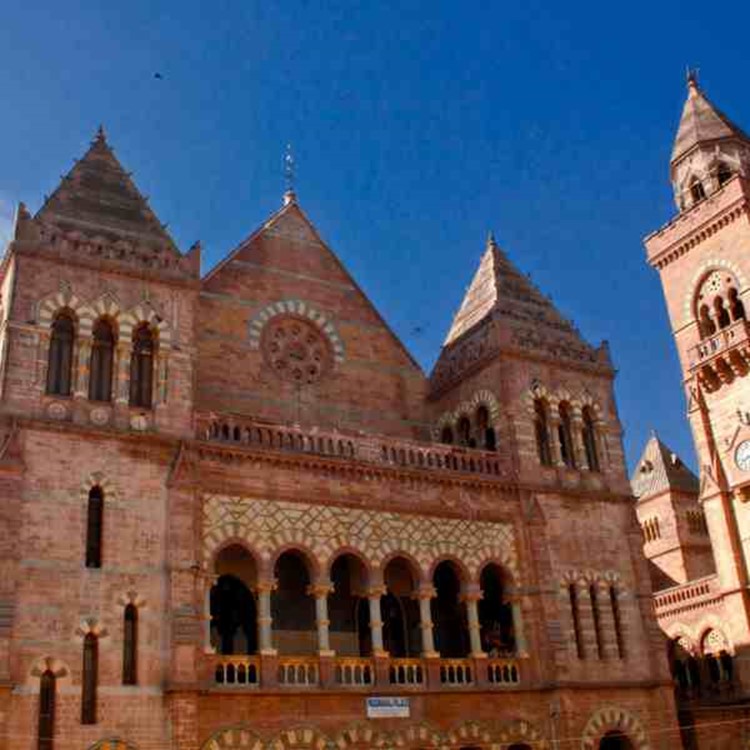 Source – flickr.com/photos/rps_prankster/

It is yet another old building in Bhuj and is thus a tourist spot. Built during the 18th century it has some interesting architectural designs and from the top of the Mahal one can have a bird's eye view of Bhuj. However, according to the city tour guide it is recommended that the trip to this place is clubbed with some other spot.

Location –Darbar Gadh Road, Old Dhatia Falia, Bhuj, Gujarat

Timing – 9AM–1PM, 3–5:45PM (except Thursday)
8) Kutch Museum –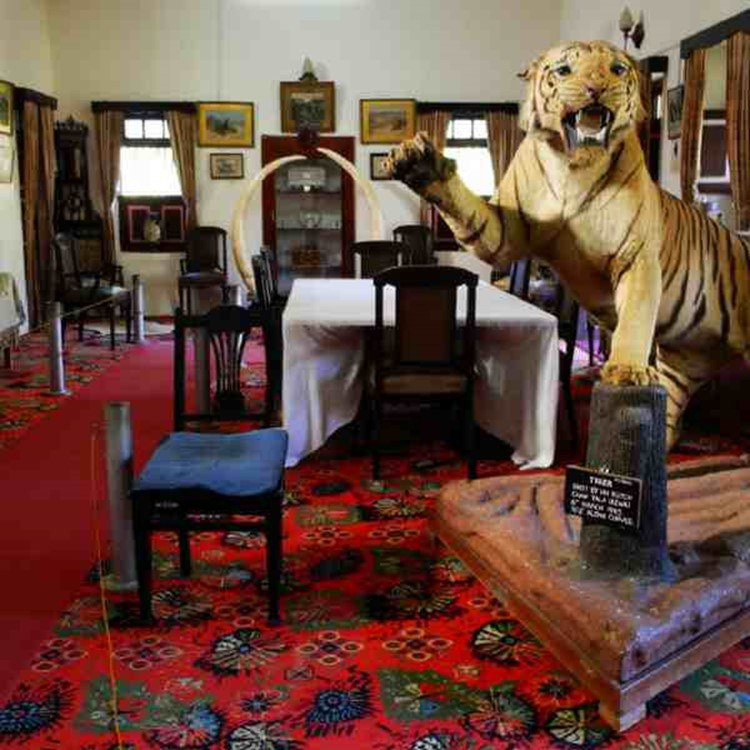 Source – flickr.com/photos/axelrd/

It is the oldest museum in Kutch which is located near the Hamirsar Lake in Bhuj. The museum is divided into floors and it consists of various articles and artefacts from different historical eras. Some of which are stone writings from ancient times, obituaries of nobles and some superbly carved figures. Also figures of local tribes and their attire. Beautiful Bandhani clothes ranging from purses to large coats and sarees, small interesting beautifully artefacts like hairpins and vessels, some old coins and also old weapons used by the kings in ancient times. Among the many things to do at Kutch a visit to the museum is a must to enlighten and enrich you with the history of this beautiful place.

Location –Ghanshyam Nagar, Bhuj, Gujarat

Timing – 10AM–1PM, 2:30–5:30PM
9) Vijay Villas Palace –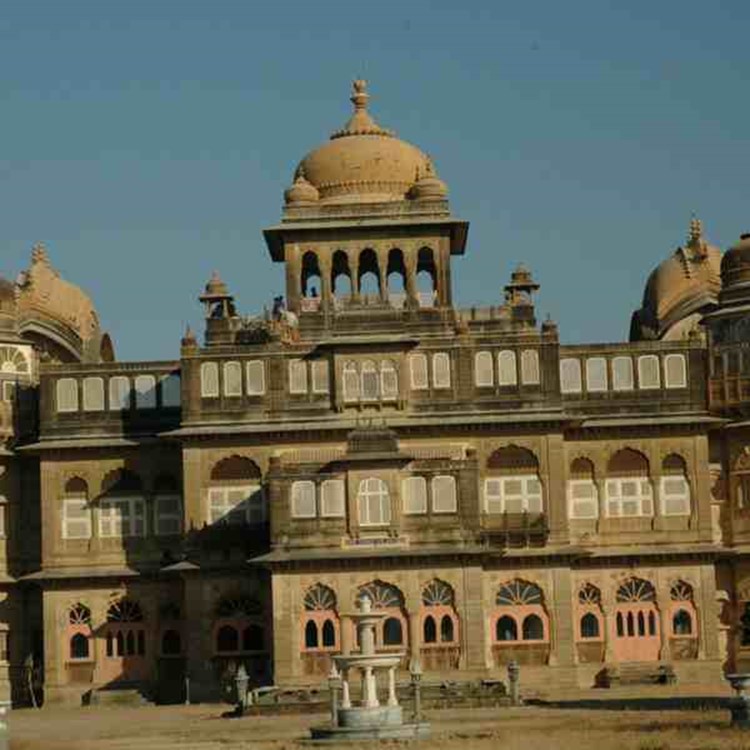 Source –
flickr.com/photos/taraksharvari/

This place is one time summer palace of Jadeja Rajas of Kutch and is now a popular tourist location. The palace is surrounded by beautiful greenery and there is a private beach a few meters from the palace, the large hallways, and the dome shaped ceiling, the minute architectural designs all of which makes it a grand spot, as rightly associated to the Kings of the past. Best Kutch packages have to have this place in their list of places to visit during your weekend getaway here.
Location – District Kutch, Mandvi, Gujarat

Timing – 8AM – 6:30PM
10) Tera Fort –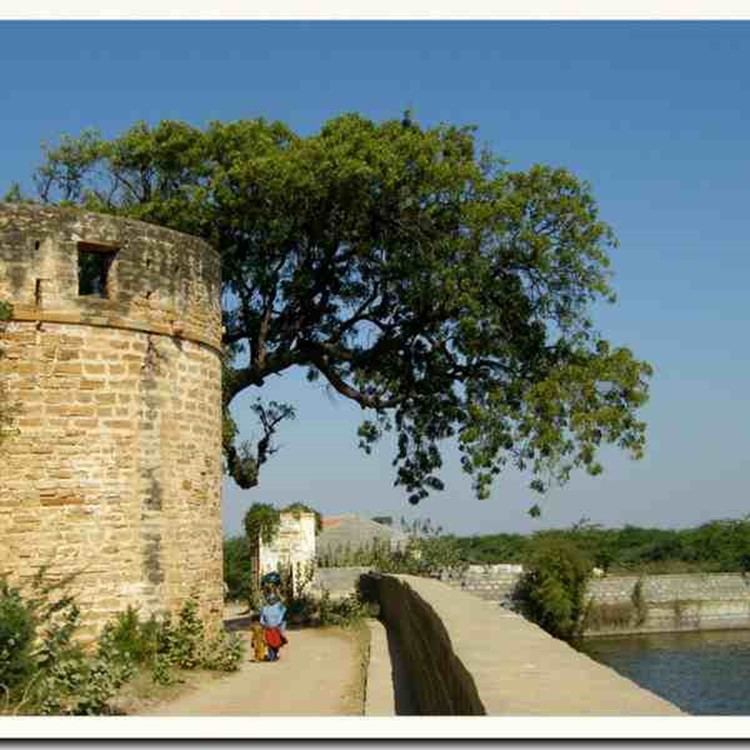 Source – flickr.com/photos/jvblogger/

It is one of the old forts in Kutch which is associated to the previous Royals of the place. The fort is located in the Tera village in the south-western side of Kutch. However, this historic site is not maintained well due to the constant tussle between the reaming members of the royal families.

Location – Kutch District, Tera village, Gujarat 

11) Kanthkot Fort –
The fort is located on an isolated rocky hill and is surely one of the oldest forts in Kutch and may be in the whole of India. The fort was built even before the 8th century and in the eighth century the fort is said to have been the capital of the Kathis and later on to have been taken by the Chavdas.  Middle of the tenth century, under the name Kanthadurg the Chaulukya king Mularaja left. It was after the fifteenth century during the rule of Jadejas; Kanthkot was given as an estate to Dedaji. In 1816, it surrendered to a British; however the Jadejas still ruled it till the Independence in 1947.

Thus this fort is an epitome of history, not only of the colonial history but it goes way beyond that. However, the fort is not in a very well condition but a visit to this will broaden your understandings of our historical past.

Location – Kanthkot, Gujarat

Religious places
12)
Shri Swaminarayan Mandir –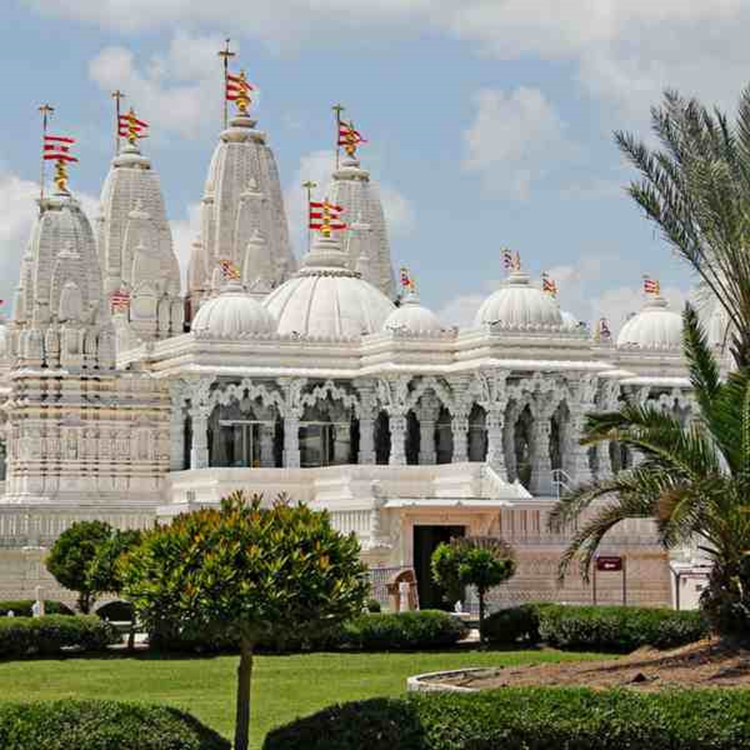 Source – flickr.com/photos/primatologist/

The temple is devoted to Swami Narayan who is believed to be an embodiment of Lord Vishnu. Idols of other Hindu Goddesses and Gods were also seen in the temple. The temple is built in the recent times, with marvellous modern architecture. The idols in the temple are mostly made with marble which gives it a more graceful and divine look. The temple is supervised by the Nar Narayan Dev Gadi of the Swaminarayan Sampraday, a part of Hinduism.

Location –Tirth Dham, Shree Swaminarayn Road, Opposite City Police, Bhuj, Kutch, Gujarat

13) Ma Ashapura Temple –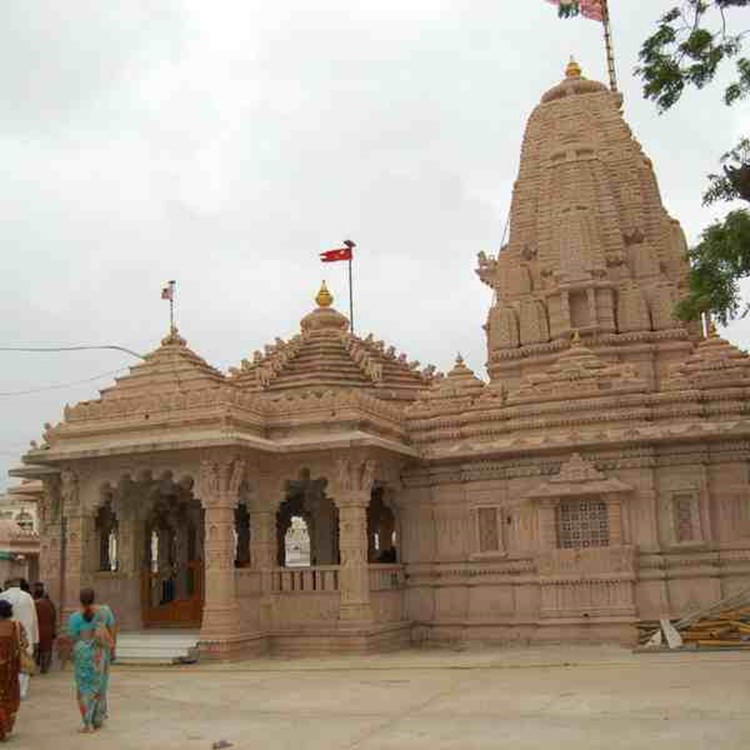 Source – flickr.com/photos/daykaramjansari/

The temple is dedicated to Mata Ashapura is Kuldevi of the Jadejas / Rajputs who ruled this city. Tourists also need to visit Mata Na Madh which is situated near Panandro Mines of coal.

Location –Sonivad, Bhuj, Gujarat

14)
Bhadreshwar Jain Temple –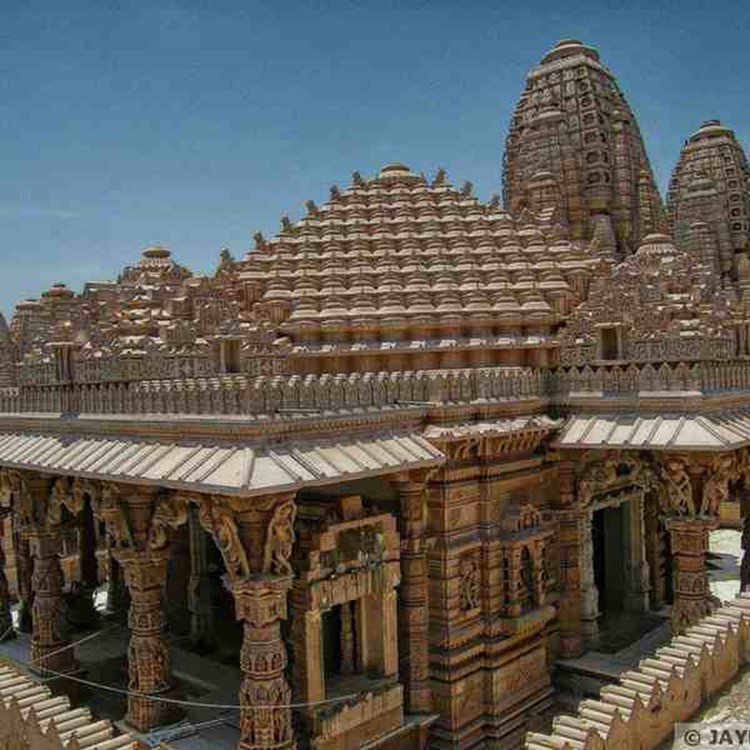 Source –flickr.com/photos/jvblogger/

The temple is also known as the Vasai Jain Temple which is located in the Bhadreshwar village of Mundra Taluka. It is an awesome 11th century old temple which makes it one of the oldest Jain temples in the country. Here one can enjoy the spectacular designs, the fantastic architecture and delve into history. Best Kutch trips are incomplete without a visit to this temple.

Location – Bhadreshwar, Gujarat 

15) Tapkeshwari Temple –
It is a Hindu temple dedicated to goddess Tapkeshwari and is located at a distance of 8km from Bhuj city, a visit to this temple is not only a great spiritual endeavour but also fun and nice outing. Tapkeshwari is a great place to witness the beauty of nature.

Location – Tapkeshwari hill, Bhuj, Gujarat

16) Ambe Dham Temple –
It is a small temple dedicated to Goddess Ambika (Ambe) which is 15-20 minutes from Mandvi. The intricate designs inside the temple are just amazing with all the golden mirror work done on the dome interior.

There is also a food court, exhibition hall, replica of Holy Vaishnaodevi Shrine complete with hill structure, and large garden, it attracts large numbers of devotees and tourists as well. Thus visiting this newly built temple is a must thing to do to make it the best Kutch trip.

Location – Godhra, Kutch, Gujarat

Source – flickr.com

17) Koteshwar Mahadev Temple –

The temple is an amazing Shiva temple. The temple is more famous for the mythological stories that the temple is associated with which the locals or the tour guide will tell you. It is also one such place where you will just feel so positive and lively once you enter the main temple. Thus to gain a spiritual enlightenment or to have a lone peaceful time where you can just connect to your inner being, a visit to this temple is recommended.

Location – Kutch, Gujarat

Natural Structures and Sightseeing
18)
Kalo Dungar –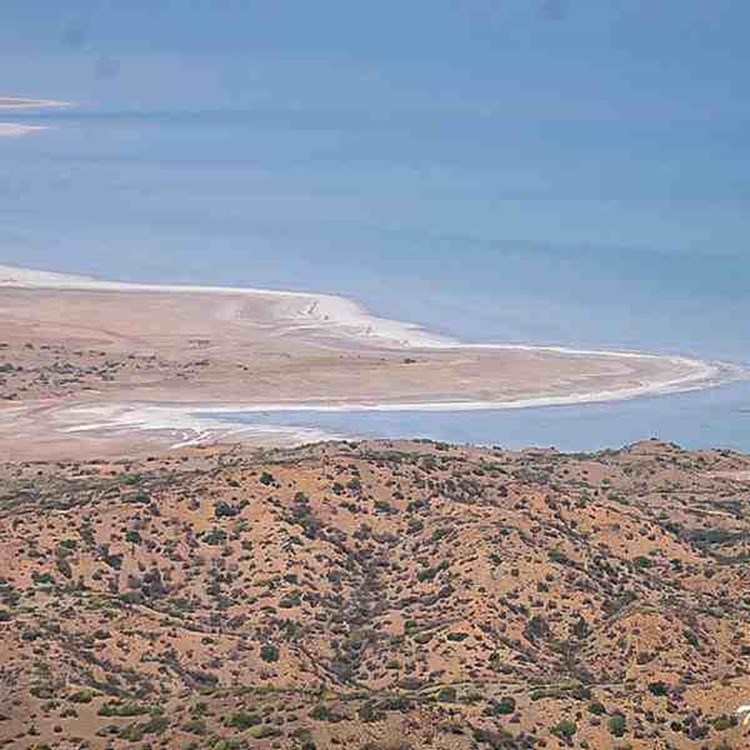 Source –
flickr.com/photos/travellingslacker/

Kalo Dungar is also popularly known as the "Black Hill". It is the highest point in the region at a height of 462 meters. Tourists flock to this location to enjoy the mesmerising view of nature that one can witness from top of the hill. It is like a bird's eye view of the village and the Rann of Kutch which can be seen at a distance.

Location – Khavda, Kutch district, Gujarat, India

19) Dhinodhar Hills –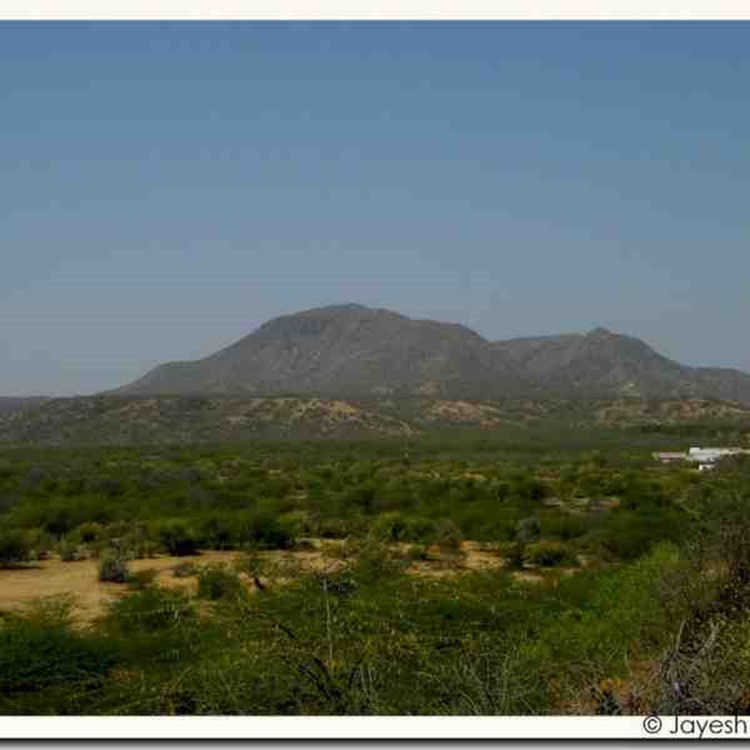 Source – flickr.com/photos/jvblogger/

It is a picturesque location which has grown its popularity among tourist because of the wetlands and the numerous trekking paths here. According to the city tour guide the Kutch fossil park is also located nearby which attracts many tourists.

Location –
Nakhatrana Taluka, Kutch district, Gujarat, India

20)
Mandvi Beach –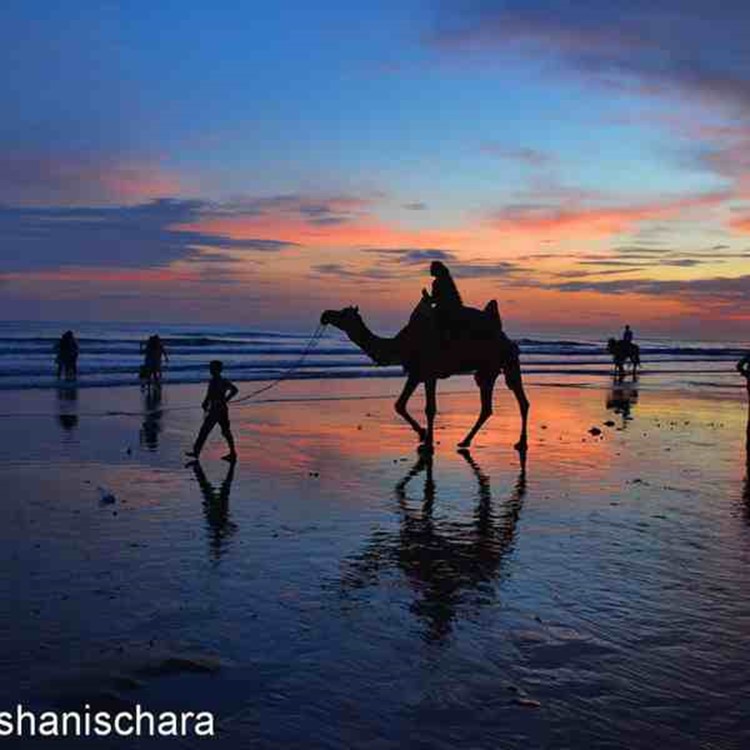 Source – flickr.com

Once a major port the beach is now famous as a recreational spot for friends and family. According to the city tour guide the wind farm beach is located nearby at a distance of 7 km from here and is famous for its windmills which helps make both these places an attractive tourist destination.

Location – Mandvi, Gujarat, India

21) White Desert or Rann of Kutch –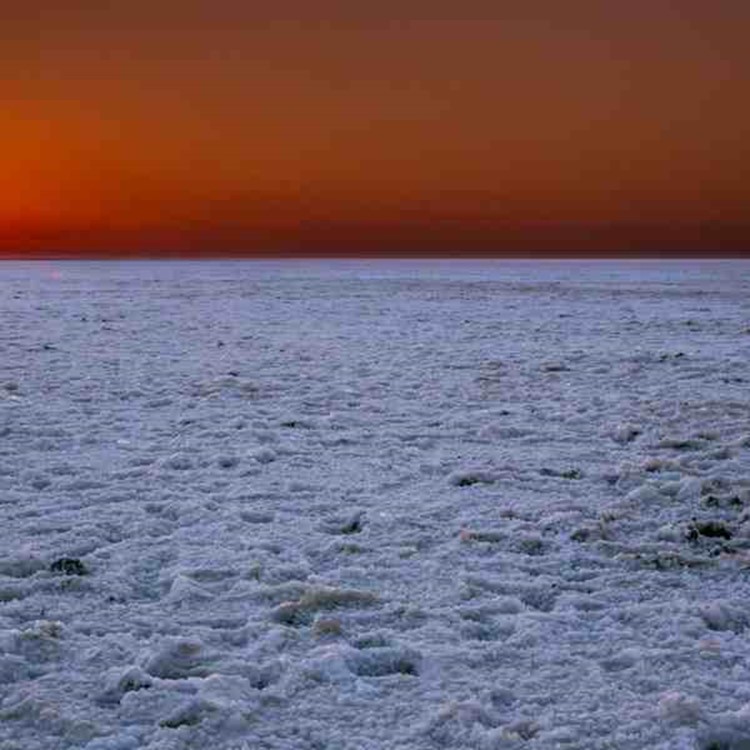 Source – flickr.com/photos/dpbirds/

With an area of 7,505.22 square kilometres, the great Rann of Kutch is one of the largest salt deserts in the world. Located in the Thar Desert in the Kutch district, this salt march makes for the most iconic tourist spot in the whole of Gujarat. A safari on the salt marsh is definitely one of the things to do to do justice to the Best Kutch package and thereby make it the Best Kutch trip while on your weekend getaway.
Location – Near Dhordo, Bhuj, Gujarat