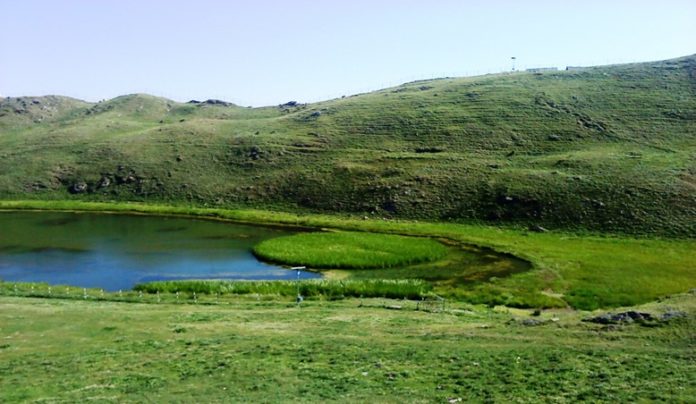 Parashar lake trek is one of the best family adventure weekend getaways near Delhi, in the Kullu valley of Himachal amidst the long and beautiful Dauladhar, Pir Panjal and Kinnaur Mountain ranges and besides the fast flowing river Beas. It is a small yet one of the most amazing trek to cherish for life long. The Lake Parashar in between the lush green meadows further intensifies the beauty of the trek in Himachal and the scenic beauty of beautiful landscapes will capture your mind forever.
One of the most amazing fact about the parashar lake is that its depth is unknown. Mythology says that the Pandavas formed the lake when they were returning back after Mahabharata with their guru Kamrunag. He loved the calmness of the place so much that he decided to stay there forever. It is said that Bheem formed the lake by pushing his elbow and forearm on the peak of the mountain. Every year, thousands of people come to witness the beauty and explore the hidden secrets. People believe the lake to be magical and throw money, silver coins and gold as offerings to fulfill their religious belief. The Parashar trek also has a Pagoda like temple famous for its design and ancient carvings on the wall.
Overview of Parashar Lake Trek
Location: Kullu Valley, Himachal Pradesh
Duration: 2 Days
Highest Altitude: 8,500 ft approximately
Best time to visit: May-July, Anytime except winters
Starting Point: Baggi
Temperature Range: Winters: -20 to 0°C
Summers: 0 to 20°C
Trekking Distance: 16 km

Location of Parashar Lake Trek
How to reach the starting point of Prashar Lake Trek?
---------------------------------------------------------
Best Deals for the Month
Prashar lake trek is one of the best weekend getaways near Delhi. It is located 39 km north to Mandi in Himachal Pradesh. Also known as Kamru Valley named after Dev Kamrunag is located in the Kullu region of Himachal Pradesh. Mandi has a well connected network of roads and one can easily reach there by bus. The trek starts from Baggi which is 30 km from Mandi. Drive from Mandi to Baggi by taxi. From Baggi starts your adventurous trek in Himachal to the Prashar lake.
Distance of Mandi from few major locations:
Delhi to Mandi: 420 km Time: 8-10 hours

Chandigarh to Mandi: 187 km Time: 7 hours

Bhuntar to Mandi:75 km Time: 2 hours

The nearest airport to Mandi is the Kullu Airport at Bhuntar. Mandi is at a distance of 75km from Bhuntar and well connected by roads.
Parashar Lake trek Route Map
Day 1: Baggi to Parashar Lake
Elevation:
Baggi – 5000 feet
Prashar Lake: 8500 ft
On reaching Baggi after 30 km drive from Mandi get yourself refreshed and energized. You will be amazed by the splendid views of the surroundings. The path is nestled amongst the high mountains which makes it an adventurous trek in Himachal. During the trail the best part is that you need to hunt down the secret place amidst the meadows. The weather is cloudy and cool air refreshes your mind. A soon as you approach few huts and temples come in your way where you can take rest or have something to eat and just next to it is the beautiful Prashar Lake. Enjoy the scenic beauty of the lake and try to unveil the secret spots around it. Camp there for the day. Prashar lake during May is one of the best adventurous weekend getaways near Delhi.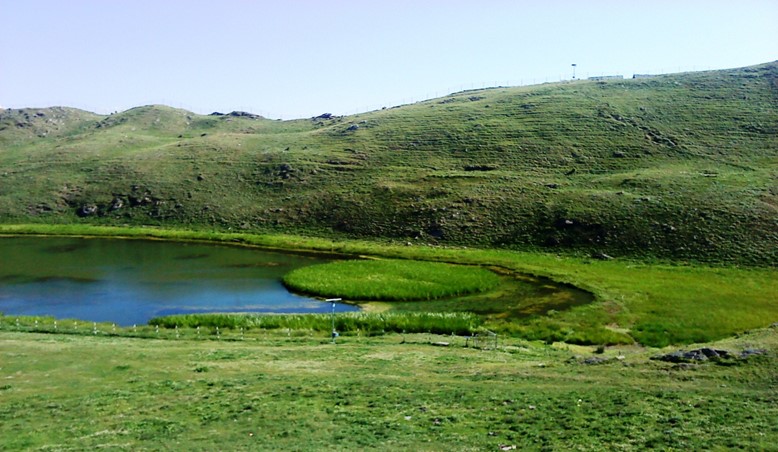 Day 2: Parashar Lake to Baggi Village
Trek back to Baggi via same route after capturing a lot of snaps of the splendid landscape of Himachal. Visit the temple interact with the shepherds and head back with the beautiful memories from this weekend getaways near Delhi.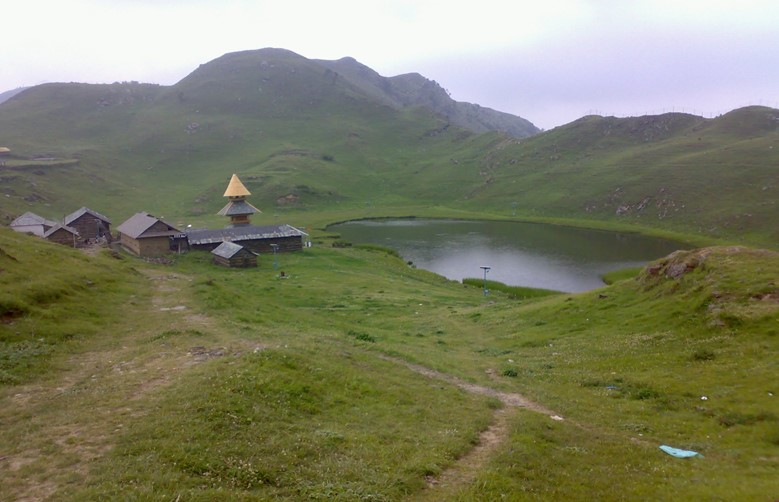 Do you need a guide?
There is no need for a porter or a guide as the trek is very easy and best for the beginners. This trek in Himachal is clear and the terrain is leveled. You can easily find shepherds on your way and if you face any difficulties or health issue you can consult them.
Whom is the trek meant for?
How difficult is the Parashar Lake Trek?
The difficulty level of the trek is easy as compared to other trek in Himachal and is best for the beginners. The terrain is leveled and decorated by lush green meadows and pines throughout. A 10 year old can easily walk through this trek in Himachal.
If you face any difficulties, there are shepherds available who will help you throughout the way. The camping sites are beautiful and safe.
Fitness Required for the trek
The trail is around 77 km and has very few steep ascends and descends. The terrain is moderate and any fit person can easily complete the trek, but it is better to be prepared if you are trekking for the first time.

Preparing for the Trek and Acclimatization Tips
Mental and Physical Endurance:
Mental Endurance is the most important factor. Smaller physical lack behinds can be overcome by strong Mental thinking.
Your Physical Endurance also plays an important role. Regular training and exercise make us physically strong. Jogging for 30 minutes daily is enough to build the stamina for the trek.
Breathing Exercise:
At high altitude breathing becomes a big problem. To overcome this practice taking deep breaths and holding it. Yoga and Swimming exercise are the best, it works both on your Cardio and Breathing.

Strength Training:
You need to build your arms and legs strong to sustain a high altitude trek in Himachal. Train yourself to strengthen your muscles and to be able to carry loads on your shoulder and climb an uphill in an environment low to oxygen.
Health Precautions and Measures to be taken during the Prashar Trek
Few important tips during trekking in Himachal are:
Drink plenty of fluids and stay hydrated.


Eat regularly and eat light. Carry chocolate bars, chewing gum and have them regularly in the journey to avoid tiredness.


Strictly avoid intake of alcohol.


Have garlic to increase oxygen capacity. Take ginger water.


Try to sleep at lower altitudes during the trekking in Himachal


Ascend the mountain gradually.

The necessary things in a medical Kit include:
Hot water Bag
Vicks
Crocin
Avomine
Combiflam
Avil
Disprin
Norflox
Diamox
Band Aid
Digene
Cotton
Antiseptic Cream like Betadine
Volini / Moov
Crepe bandage
Things to carry for Parashar Trek
General Items (Clothing and Footwear for the trek)

Backpack (Min 60 liters) with Rain Cover
Trekking Shoes
4 Pairs of Full sleeve shirts/T-Shirt and Track Pants
Water Bottle 1 Lt
Light towel
Lip Balm
Headlamp or torch with fresh pair of batteries
Personal Toilet Kit and toilet paper
Personal Medicine Kit
Small Backpack
Hand Sanitizer
Soap Paper
Walking Stick
Hat
Scarf

Dark Sunglasses (U/V protected)

Skin Moisturizer
Lip Balm
Thermal Inner Wears
Woolen Cap
Fleece or Double Fleece Jacket
Down Jacket
Woolen Gloves with a pair of thin Inner Gloves


Electronic Devices
A good quality camera is advised for Prashar Trek to capture the magnificent views of the surroundings and the scenic beauty of the adventurous weekend getaway near Delhi, which are for sure memories of a lifetime. Carry a mobile charger and power bank. Batteries tend to lose their charge quickly at higher altitudes.