Why do boys have all the fun? Traveling is fun and when it comes to travel to Thailand then it is one of best places to visit. Women can even take a solo trip to this place as Thailand is very safe country for women. Beyond being welcoming and safe, it is also budget friendly, readily accessible as well as completely envy inducing. It is a triple treat. Thailand launches woman's journeys and various other campaigns as well in 2017. Women will get to avail various discount offers under this campaign. This campaign is structured to recognize the impact of female travelers in Thailand tourism. Women are very important part of increasing tourism to any country and generating the revenues. These campaigns on women will showcase how ideal this country is for women travelers.
Thailand is one of the main Asian countries that have female based golf tournament, Thai female chef restaurants, Female Muay Thai or Thai boxing course for women. These elements are capitalized under TAT campaign that is accompanied by series of promotions, gimmicks, presents towards women travelers during a month campaign. Hotels, airlines, taxis, shopping malls, spas, credit cards, entertainment venues and restaurants are providing discounts, special promotions, and gifts during the campaign to the female traveler. Being benefited by so many things a woman can travel to Thailand and can explore many things to do in this country without any fear! Here is a complete women's guide and 51 things to do in Thailand for a woman.
1.Go for Nail Technician Diploma Course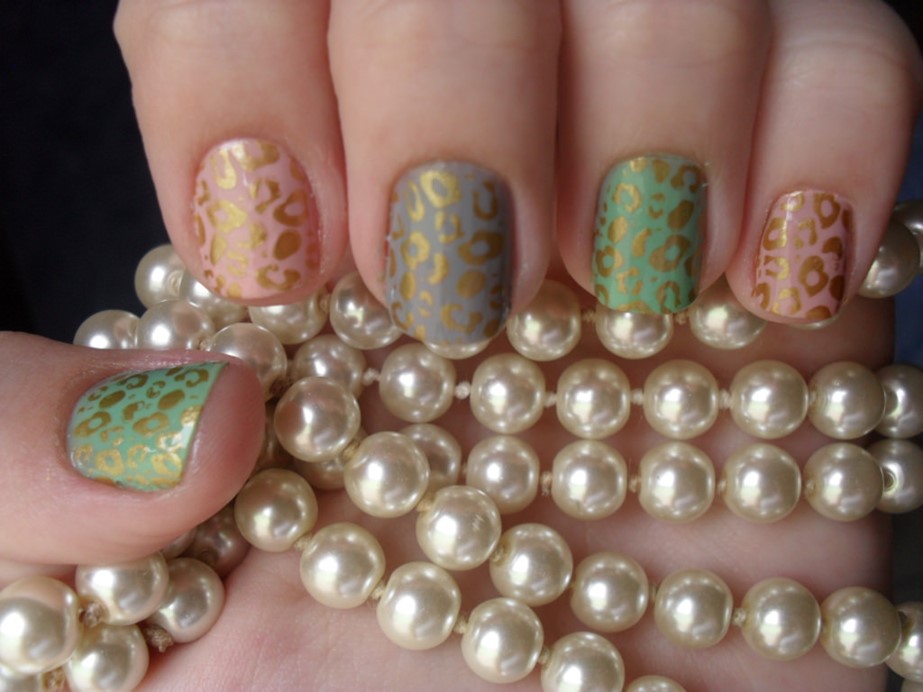 ---------------------------------------------------------
Best Deals for the Month
Image Source – flickr.com/DeboraWernke
Every women love long and healthy nails, Thai Nail Art is world famous and when you are in Thailand then why to leave this opportunity! Go for complete nail course, which includes Gel, Fiberglass, Silk, Acrylic and Manicure. You will learn the skills, procedure and techniques to carry out Nail Art successfully. This course will help you in practical as well as theoretical knowledge you required to be a successful Nail technician. Here you can get numerous options and can select one according to your need. Nail Art or Nail Technician course must be in your list of things to do in Thailand for women.
2.Experience the tickling fish spa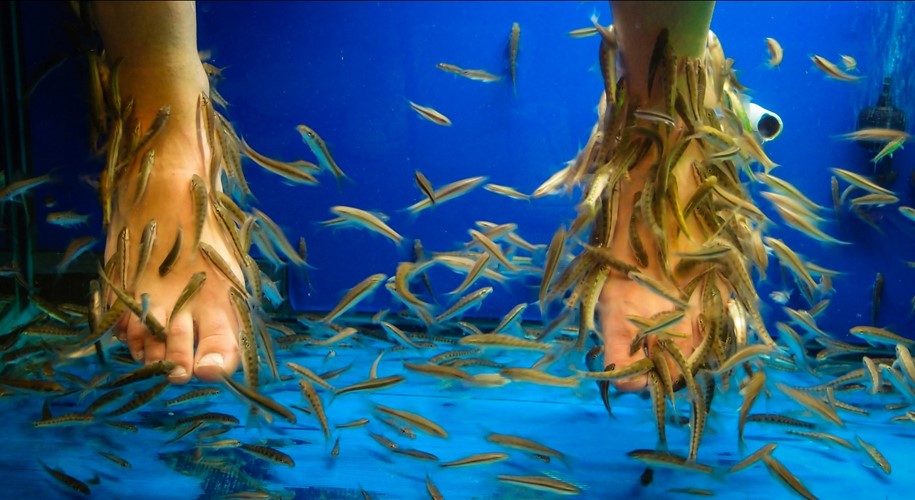 Image Source – flickr.com/VnGrijl
Taking a fish spa is just an incredible experience! Believe it or not, when your feet get nibbled by small fishes in a tub is a great experience and spa treatment that every woman should try in Thailand. It feels simply exhilarating. These small fishes remove the dead skin as well as impurities from the feet when you cleanse them in a unique tank.
3.Knock down someone by learning Muay Thai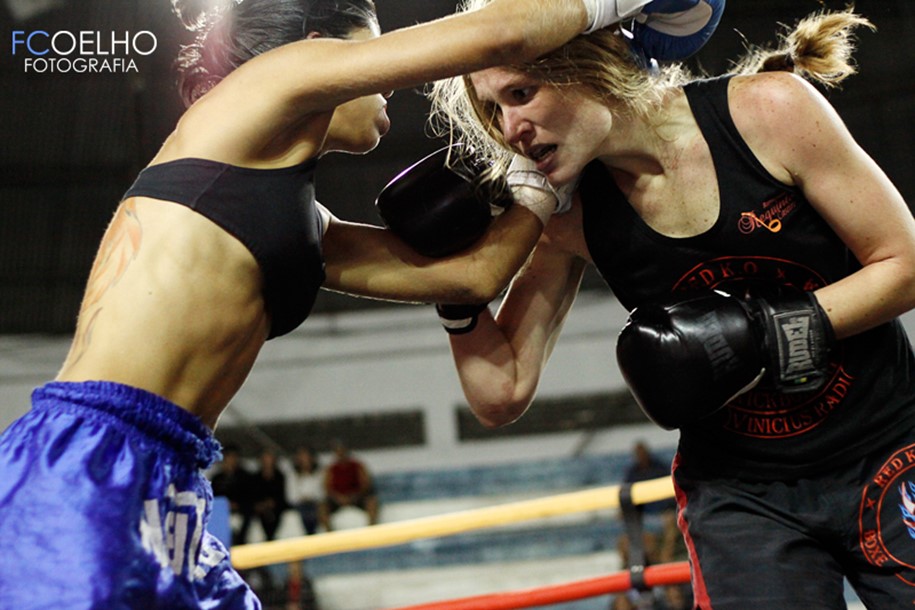 Image Source – flickr.com/Fabricio Coelho
When you are in Thailand then you should learn the Muay Thai ways. In both the south and the north boxing institutes are tucked with beaten paths as well as beach providing Muay Thai sessions. You simply need to take few lessons to learn how to knock down someone in their game through Muay Thai ways.
4.Get relaxation through Yoga classes

Image Source – flickr.com/emery78chan
You need to find your relaxing zone in Thailand and it can come straight from joining Yoga classes. Find your teacher and take part in yoga classes in an Island. You can absorb natural sounds as well as beautiful landscapes simply to relax your body and inner soul to get lost in the environment. There are many islands that offer yoga centers and meditation centers for women. You simply need to prepare your mind to go for the same.
5.Learn to cook some Thai food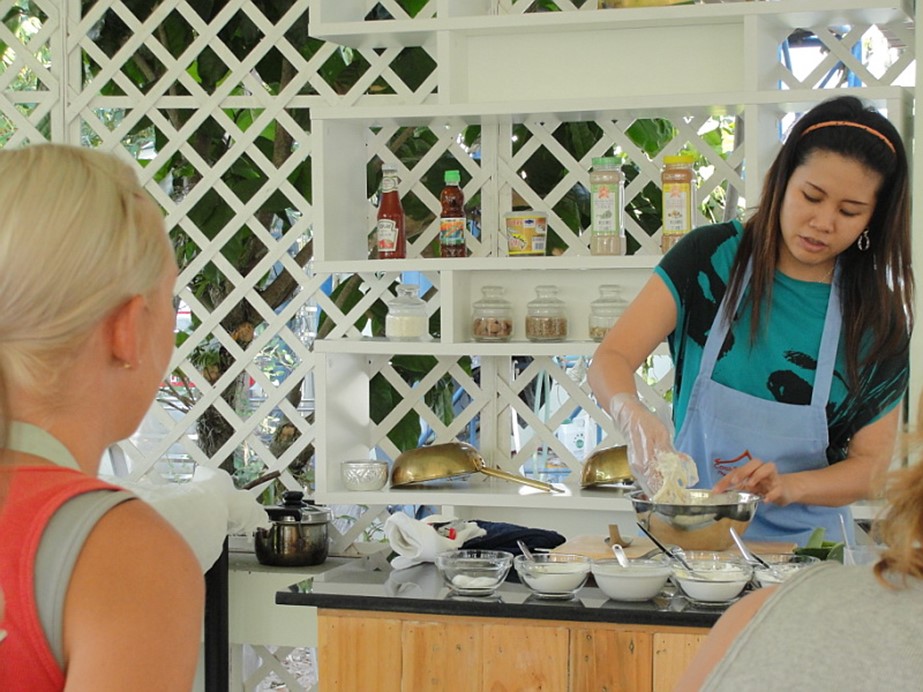 Image Source – flickr.com/thailandplanet
Women love cooking and making new dishes. When you go back home by learning some new cooking skills to make an impression on family and friends would make you a talk of town within no time. There are Thai cuisine sessions that goes on everywhere from South to North in Thailand. You can get perfect in making those fishcakes as well as practicing Tom Yam Goong.
6.Get Pampered on Beach with Thai Massage!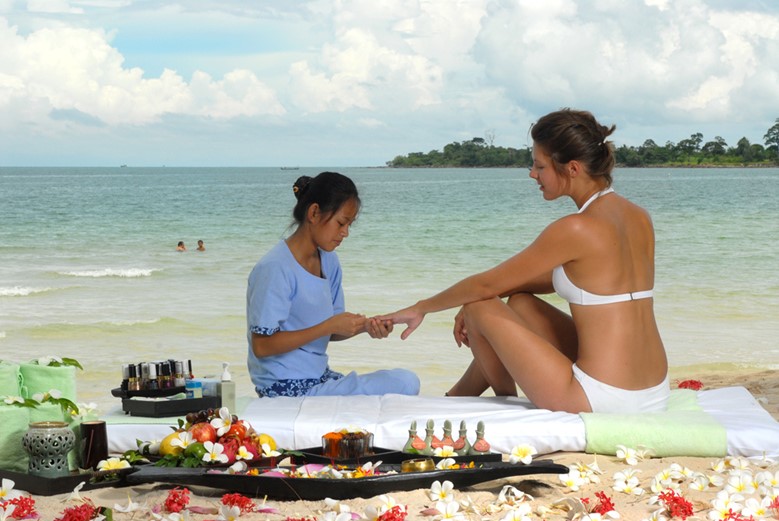 Image Source – flickr.com/ signaturesofasia
Women love getting massage and when it is on beach then nothing can beat the experience. Upgrade yourself from the parlor massage and get involved in some beach massage. Waves sound whistle in your ears slapped away the pain and ache.
7.Grab your seat for Thai language Classes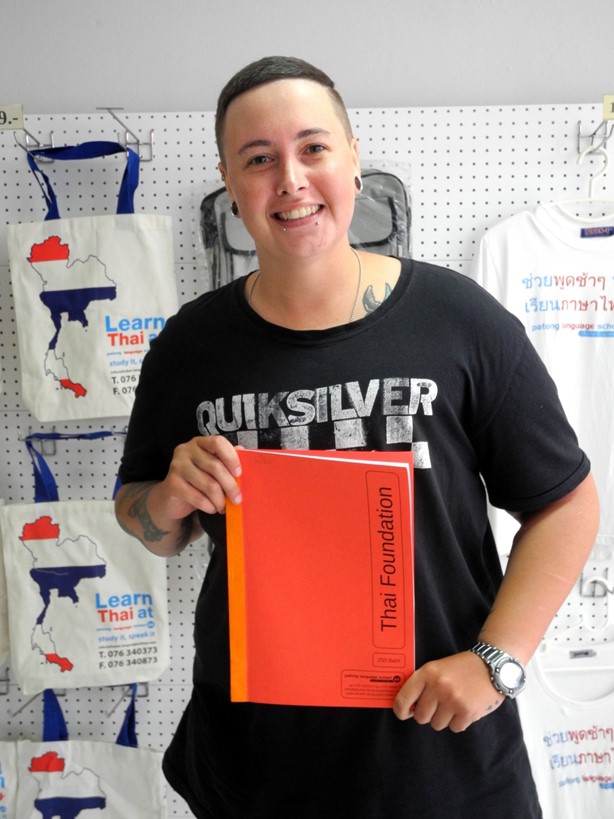 Image Source – flickr.com/Patong Language School
Catch down with the language and try some classes so that you can chat with your latest Thai friends while travelling. Bangkok has an entire crowd of lingo schools, which offer sessions for learners for a decent price. Soon you will be tumbling a Kob Khun Ka and Swadee.
8.Learn a Batik Course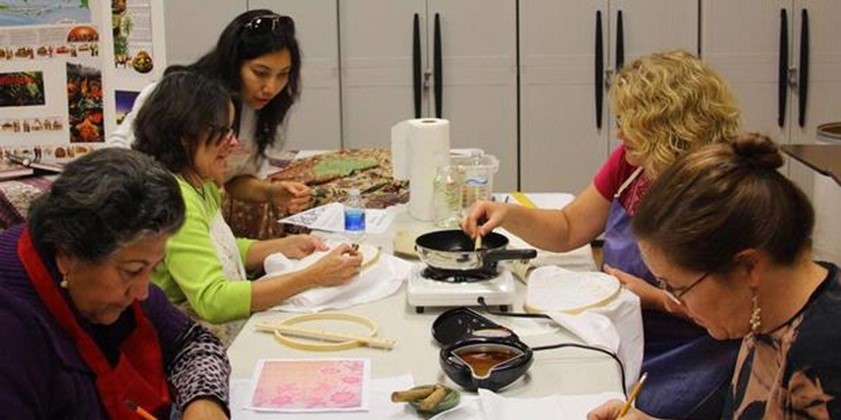 Image Source – flickr.com/Mauldin Cultural Center
On Koh Lipe Island you can learn the traditional art of batik painting. Batik painting is a painting on a fabric that uses a meticulous wax defiant dying technique is decorated. Once you are done with painting dry it in sun and tender a souvenir for your voyages.
9.Learn the skills of Massage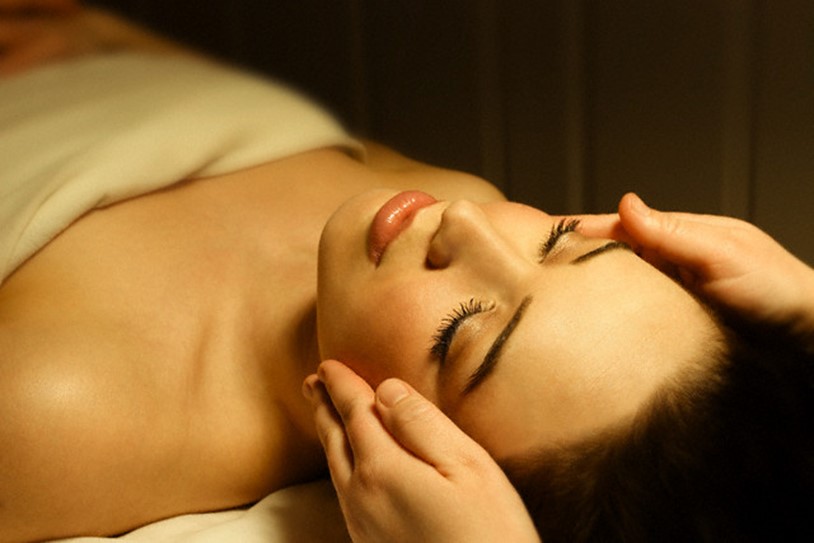 Image Source – flickr.com/Nancy Serron
Create like the little females and discover the skills of the trade. Take the classes and learn how to give those thigh cracking, back slapping, and neck crunching maneuvers. There are lots of options available you should take the help of local for the best class.
10.Go for Retail Therapy at MBK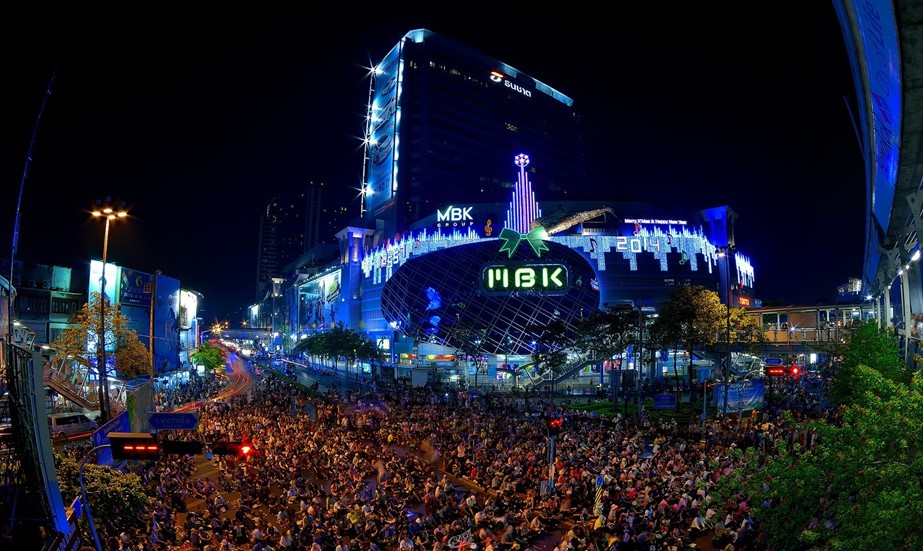 Image Source – flickr.com/Chatchai Lakamankong
Mahboonkrong (MBK) is a shopping and business hub in middle of Bangkok. More than 8 stories and two thousand shops and restaurants attract many tourists and local residents with their diversity of cheap price and stock. If you are in Bangkok and you love shopping then you should not miss this place.
11.Learn and try Scuba Diving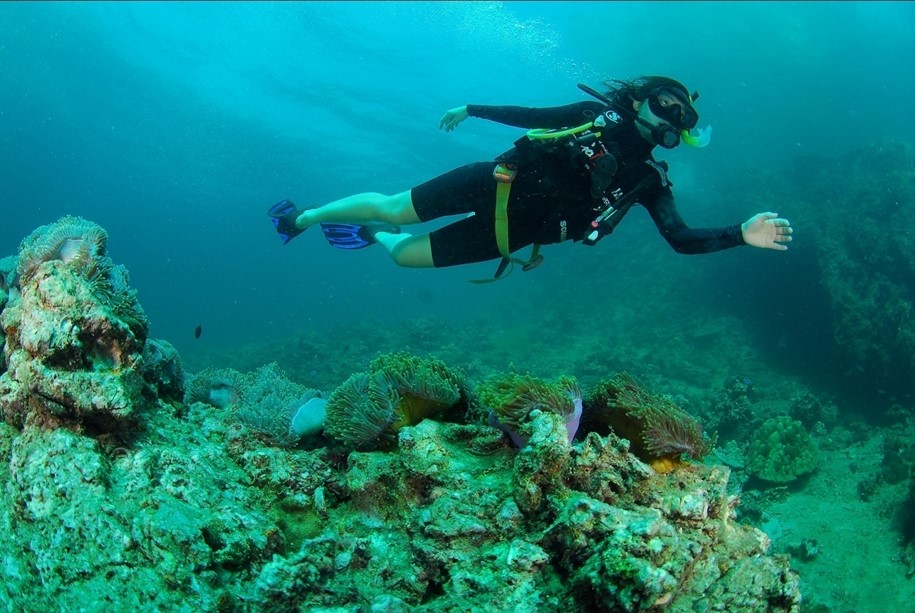 Image Source – flickr.com/bhinddalenes
Explore into the bottomless water. In Thailand you can learn and can get PADI certificate in Scuba Diving. Several Islands here proffer classes and teach deep sea diving. Here you can learn all the essentials and they will take you to the most appropriate spots so you can take home a diving qualification.
12.Go for Bamboo Rafting in the Jungle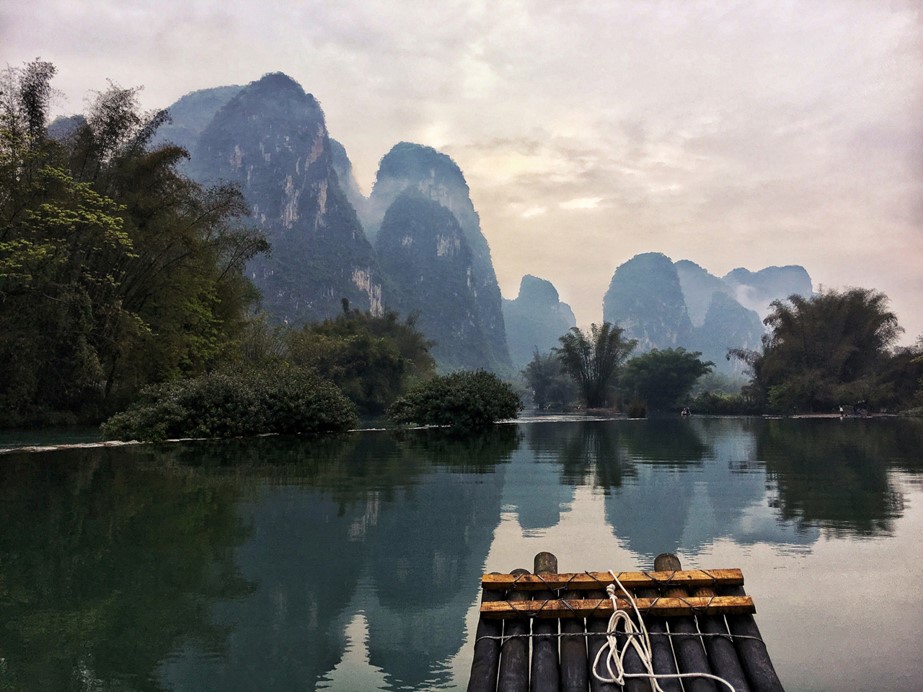 Image Source – flickr.com/Cristian Morales
There is nothing better than experiencing a forest life with skipping on a bamboo raft and hovering down a stream. Though it could not be the steadiest of transportation, it undoubtedly is the most entertaining. Attempting the torrents and trying to poise it's an examination in teamwork and is certain to offer a few chuckles. Hold on taut.
13. Show your Bargaining skills at Gem Market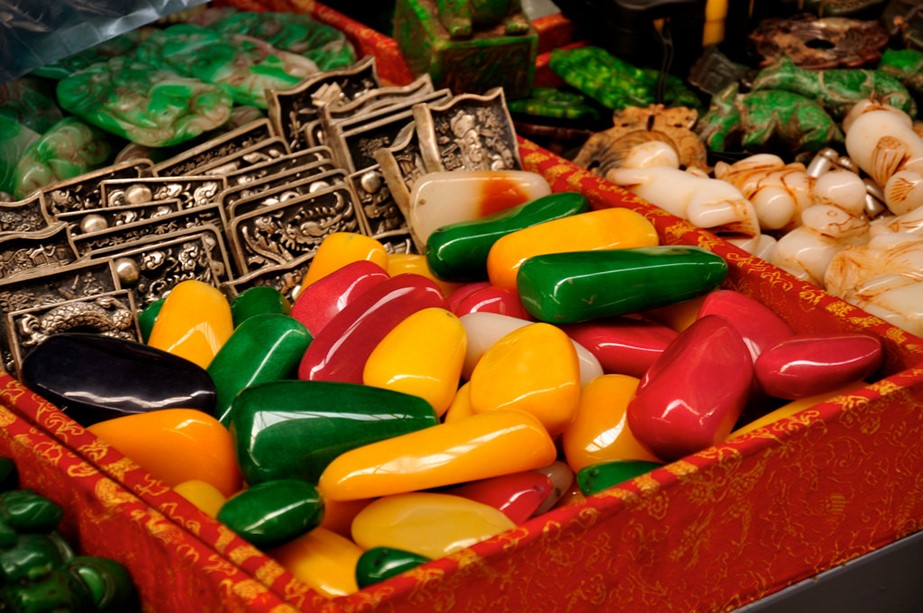 Image Source – flickr.com/Jrwooley6
During weekends, the avenues in Chanthauri are overcrowded with hawkers probing small gems beneath magnifying glasses resembling a vista from Aladdin. The rubies and sapphire mined from close by nowadays are not as precious as they formerly were but still the locale tradesmen source out excellent gems and persist to showcase these gems to tourists.
14. Show your Dancing Skills with Elfin Dancers at Chiang Mai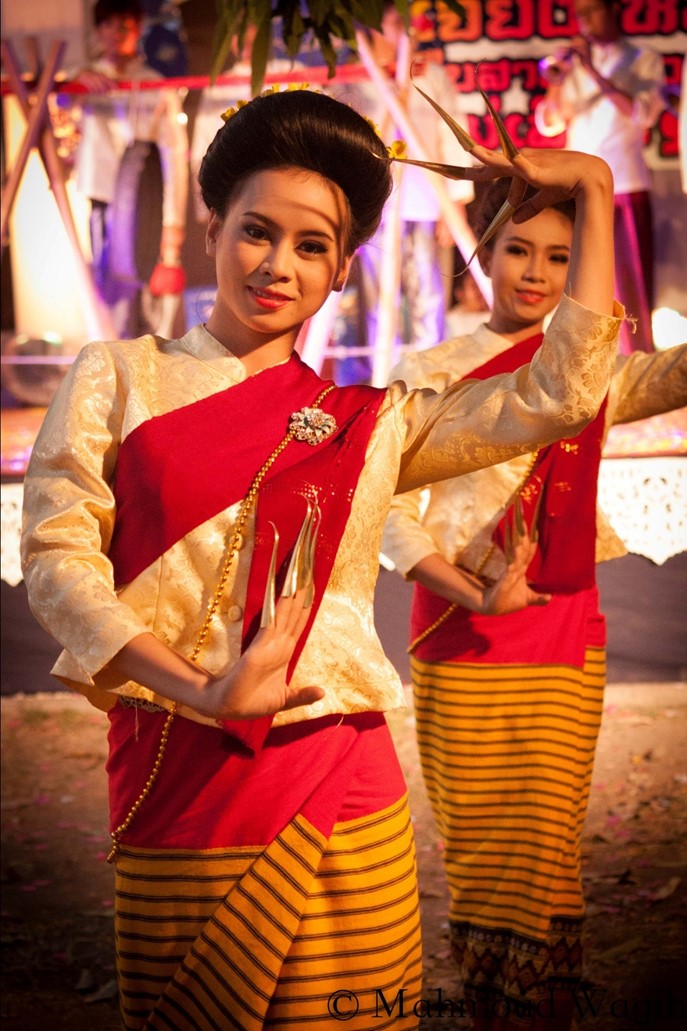 Image Source – flickr.com/MW
Women's guide to Thailand is incomplete without adding traditional dance. Grab your seats at local dance concert and witness the elfin dancers bending their hands as an element of their graceful routine. If you are lucky enough you can be asked to join and try to move your hand with the rhythms, which is really tough without practice.
15. Try Snorkeling at Koh Phi Phi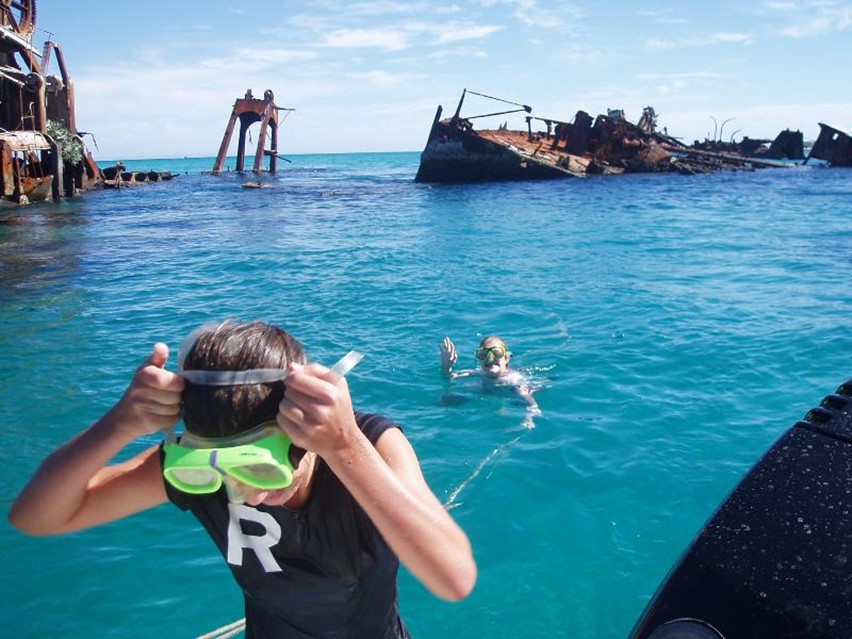 Image Source – flickr.com/Kelvin knight
If you are adventurous and love snorkeling then you must try it in Koh Phi Phi. Although it's a sting in the eye type of activity but it is worth doing. Grab a local boat from Koh Phi Phi and try snorkeling in clear waters with impressive sea life and corals.
16. Show your Singing Skills at R&B Karaoke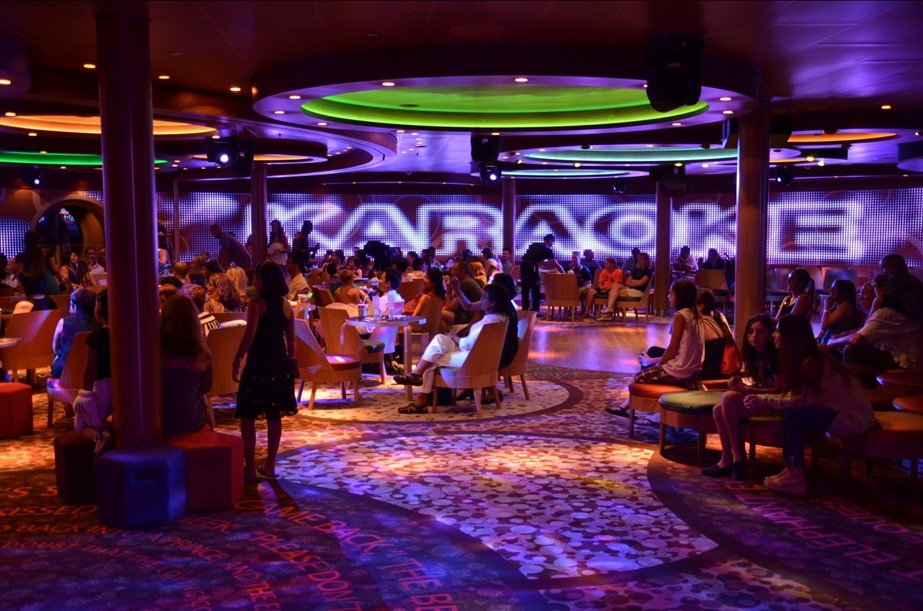 Image Source – flickr.com/Peter Dutton
Show your singing skills at R&B Karaoke instead of singing your favorite jingles in the shower. No matter how bad singer you are, here you can book your own soundproof rooms with your friends and get really lose. This experience can be real fun and you can add in your things to do in Thailand for women list for sure. The soundproof rooms are premised like motorcycle taxis, teddy bears, prisons and a disco room. There are more than 1, 00,000 songs to choose from. So get ready and show your Britney skills with your besties.
17. Fly board in beautiful Koh Samui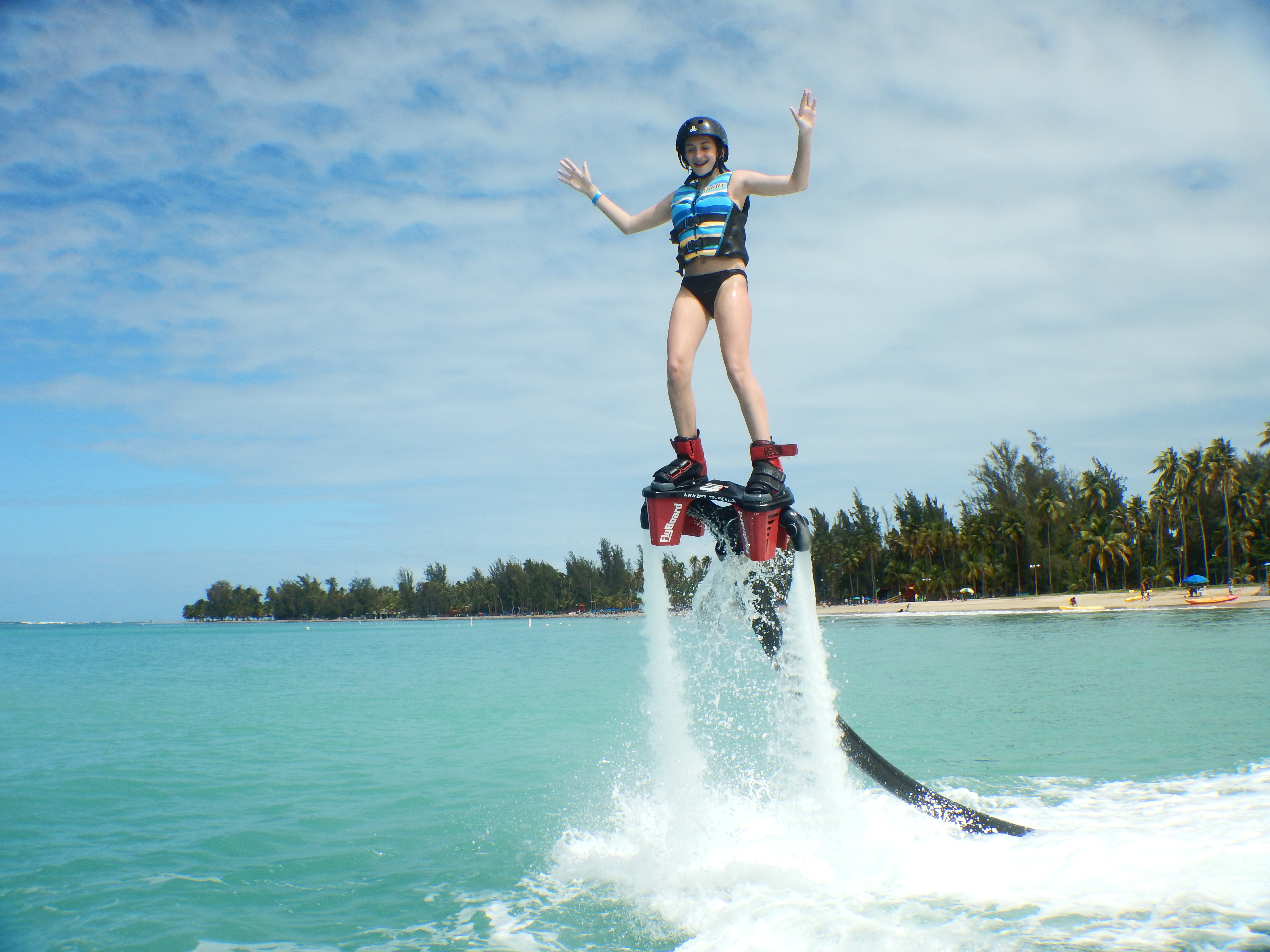 Image Source – flickr.com/
This is an outstanding and courageous sport that needs mental preparation. Women these days are trying all daring activities and hence this can be a real treat for testing your strength. Fly boarding is indeed a latest sport, which provides you aqua superpower. Strapping on your shoes of treks jet boots to take hold on the stabilizers you can spin and flip across the Koh Samui's blue waters. It is a chuckle a baht as well as an amazing way to discover the southern shore.
Read More- Adventure Activities to do in Pattaya
18. Go Wild and Explore Khao San Road
Image Source – flickr.com/Grzegorz Mielczarek
When you are traveling to Thailand then it would be a crime not to visit Khao San Road. After all, Leo DiCaprio has been there then it is good enough to visit a place. It is a long 1 km stretch provides a consequent overlap of hostels, clubs, massage parlors, restaurants, bars and travel agents all crying-out for backpackers just to get benefited of their low cost. You can go wild on the roads and explore your shopping instincts. It would be so much fun for sure!
19.Fasten your seatbelts and go for tuk-tuk ride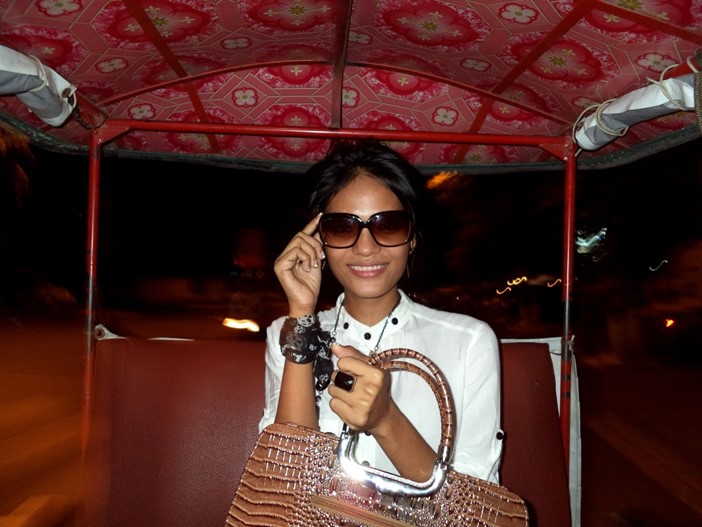 Image Source – flickr.com/Ben van den Bussche
Checkout various guide books on how to get around in Bangkok? It is pretty obvious that it is tuk-tuk all the way. It is a snug sofa that has small engine as well as colorful hood and it's perfect for swerving sidewalks, jamming taxis and dodging Lorries. They are the most reasonable, fun travel choice and things to do in Thailand for women.
20. Fried Insects, Taste Some!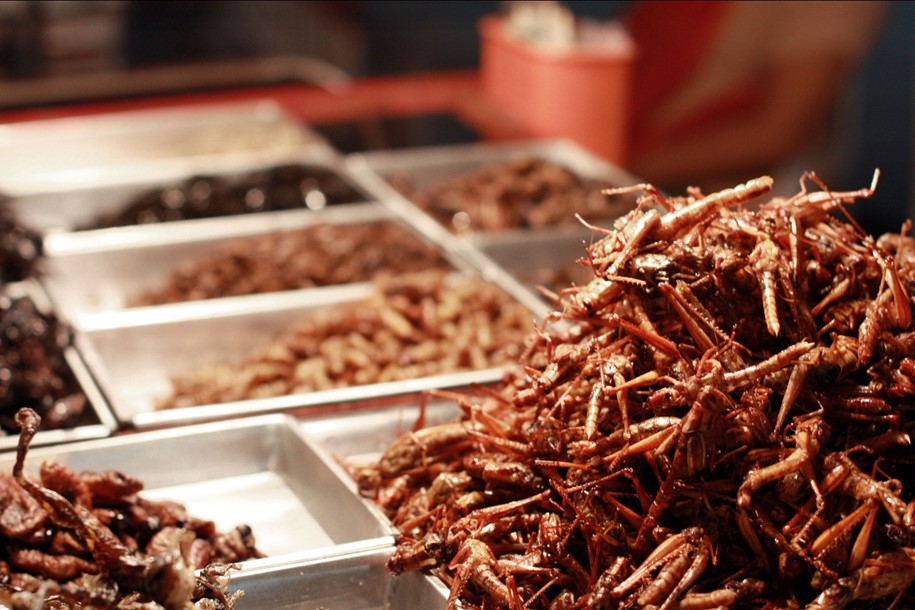 Image Source – flickr.com/Eliza Frydrych
When you are in Thailand then you should try everything new including eating insects. Fried grasshoppers and spicy locusts just like the locals you can munch on these crunchy delicacies in Thailand. This is definitely one of the weirdest things to do in Thailand. Ignore those weird pincers or hard shells and try something new to enjoy the savory and sweet bugs. You can look for insects selling in most of the street stalls on many places across the city. Do not be afraid to try these insects!
21. Shake your legs at full moon party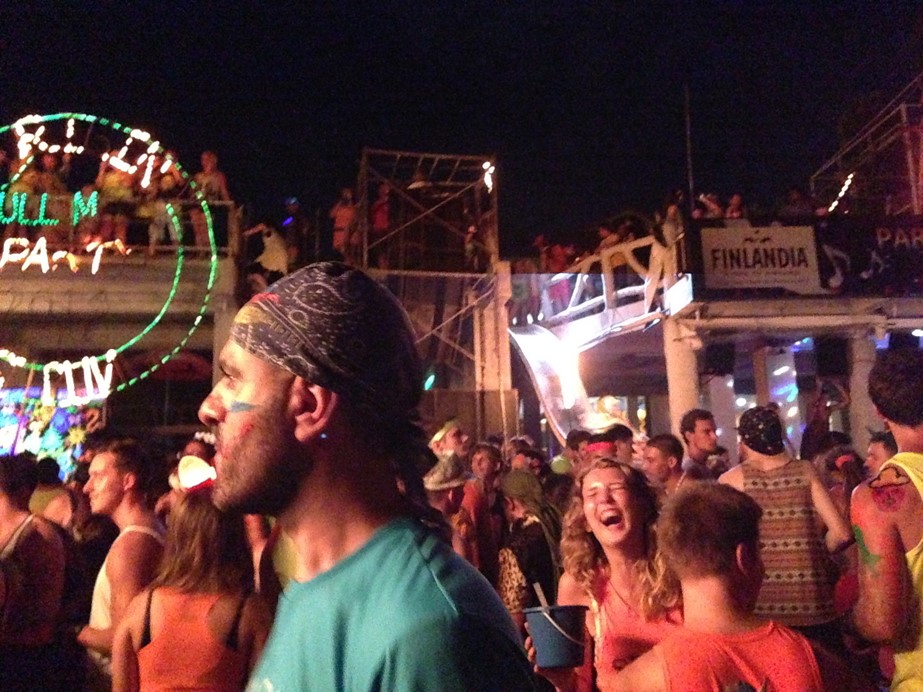 Image Source – flickr.com/Alain BKK
On the southern Island of Bangkok, backpackers gathered in time to cherish and celebrate the one native ceremony of full moon. This monthly occasion is called throughout the world as one of the best and biggest all nigh raves. Think fire slides, neon paints, big-booty shaking and dirty buckets as the peaceful Island gets transformed into the shaky capital of South East Asia. Women will go crazy attending this party and can shake legs with their partners.
22. Buy designer cloths at best prices in Thailand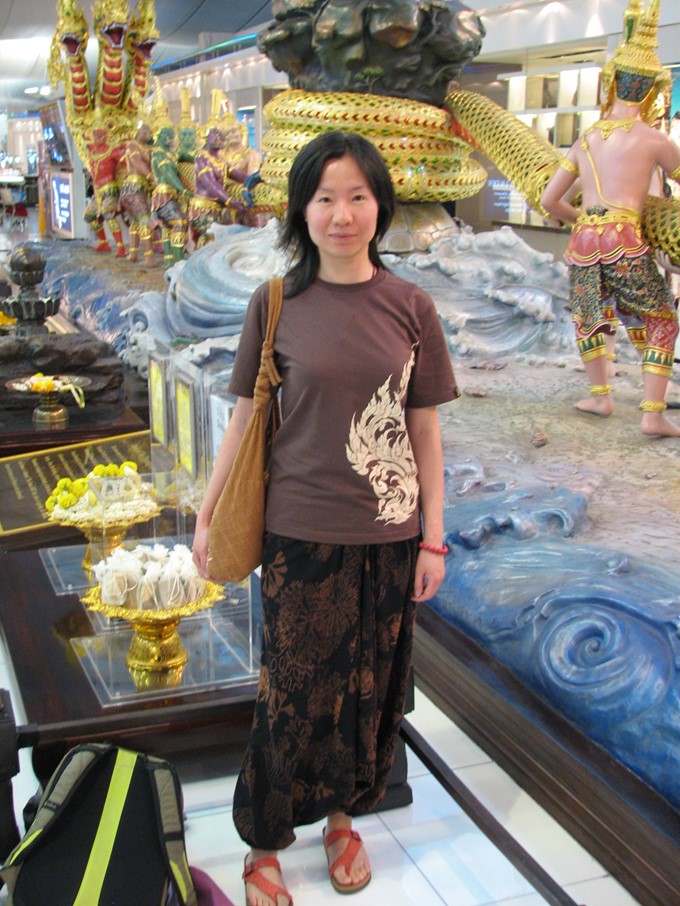 Image Source – flickr.com/David & Shuang
Wow! What else women want? Shopping! You know what they say in Thailand, yes, girl or a boy, Thai or no Thai, You have to go shopping in Thailand. Go for a retail therapy at Thailand's amazing markets & buy best cloths. Shopping for designer cloths should be on every woman's bucket list.
23. Hire a bike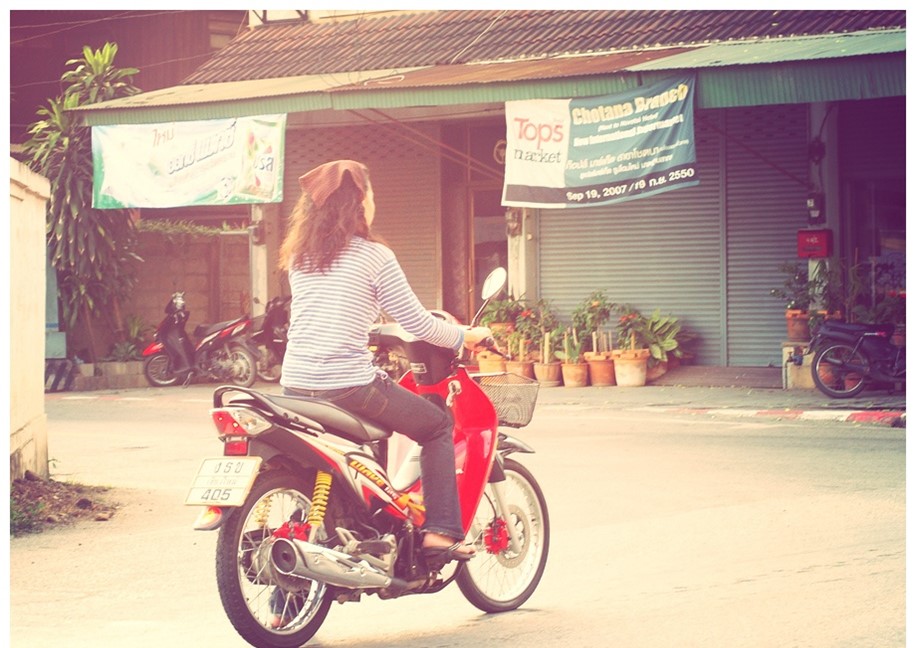 Image Source – flickr.com/b inxee
Women can hire a bike in Thailand as it is the best way to travel in the city apart from tuk tuk. You simply need to put on the helmet and navigate tuk tuk to keep yourself safe. It is the best mode to travel across and easy to do because of its cheap availability to go to the beach.
Read More- 35 Things to do in Bangkok
24. Hire bicycle and discover Sukhothai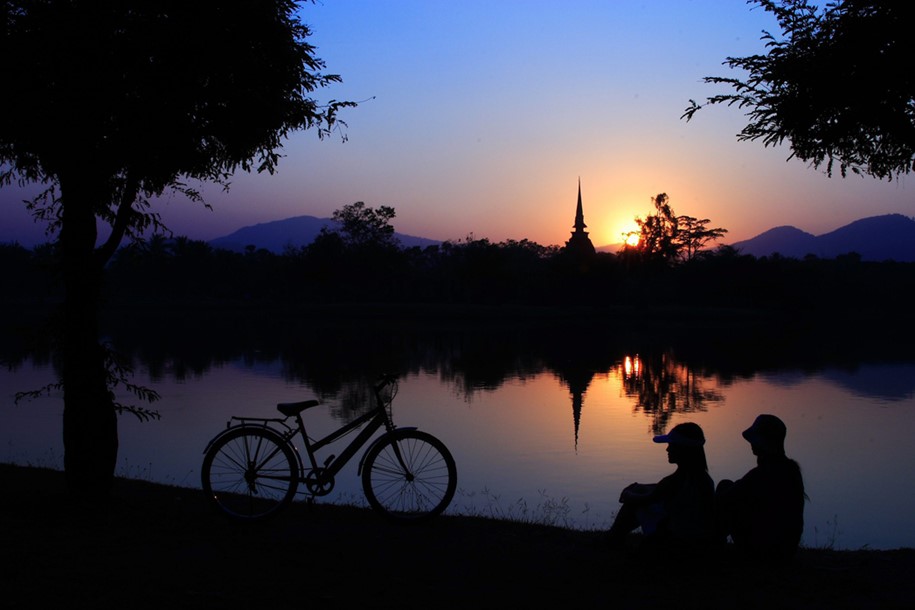 Image Source – flickr.com/suriya.sitthichai
Sukhothai is a primeval capital of Thailand and its steeped back in time that has a name, which translates as dawn of joy. You can hire a bicycle to explore this place, its ruins, old monuments, ancient city that makes this capital worth discovering.

25. Don't miss the Siam Niramit show- Phuket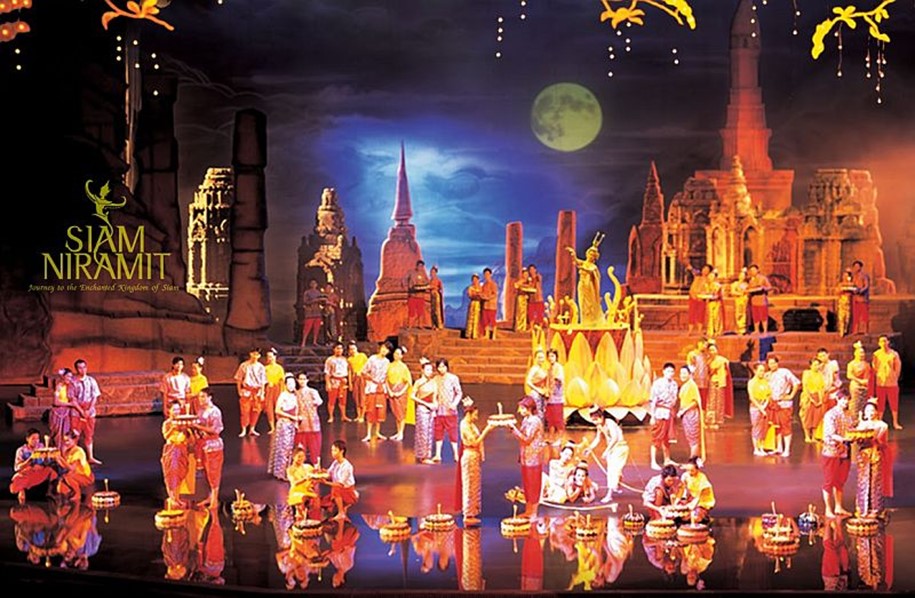 Image Source – flickr.com/Hans Bosshard
This comes under must see shows in Phuket, Thailand. With a life-size museum of classic Thai homes to explore as well as food on offer prior the show starts it is a big mark already. You will get to see more than 100 performers displaying the Thailand's history and its different religious beliefs via extraordinary color and epic sound. It is bonkers!
26. Have you tried Free Drinks at Ladies Nights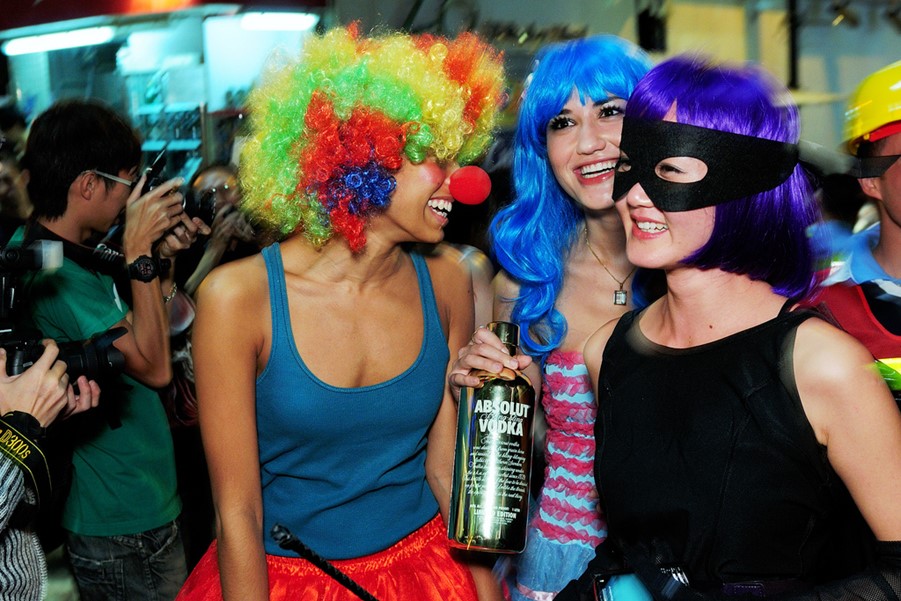 Image Source – flickr.com/Way Wong
Roughly all nights of the week there is someplace in Bangkok, which will be tendering heavily discounted or free drinks for women. Not merely do these dealing happen often but also approach in a broad fusion, no matter if you are seeking for champagne at 5 star hotels, trying several British fashion pub or drink margaritas with pals. CI LA VI is one of the most famous clubs for ladies night in Thailand. Here you can enjoy unlimited drinks for free on Wednesday with DJ playing fabulous music.
Read More- Best Party Places in Bangkok
27. Feed the Cheeky Chimps at Ao Nang Beach, Krabi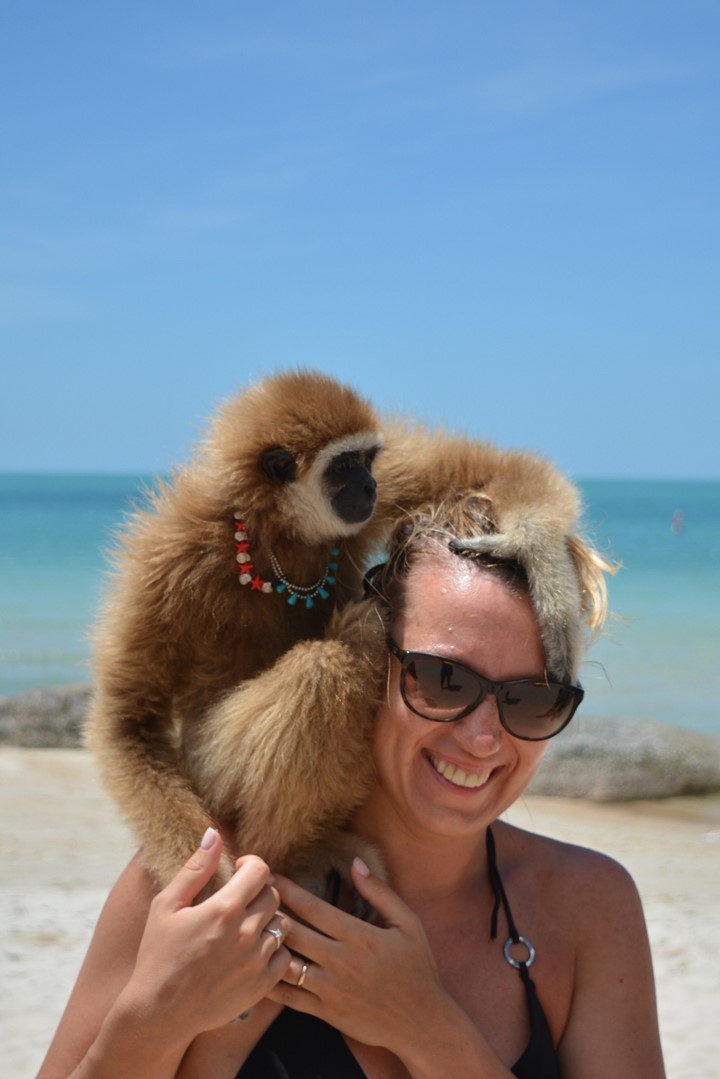 Image Source – flickr.com/Iryn@
Ao Nong is a beautiful and magnificent place and it seems that the monkey populace also assumes so. A calm amble down the beach can frequently mean making several bushy friends and so it is suggested that you carry some food and be ready to nourish the cheeky chimps.
28. Roam around Bangla Road at Night Time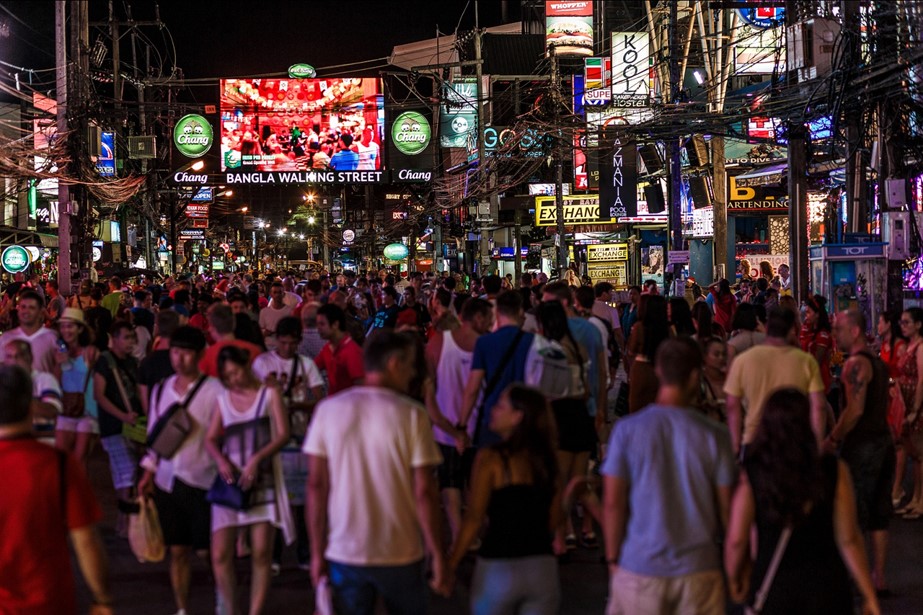 Image Source – flickr.com/Tore Bustad
Bangla Road is the liveliest road of Phuket. The bars and pubs are dribble out onto the avenues so that the melodies are a mish smash of heavy thumps and bump & mince tunes for tourists and locals to get jaggy. Everyone loves to parties and dance and this is the place for the same. If you are here in Phuket then this road must be in your list.
29. Dare to Play with Crocodiles at Crocodile Farm in Pattaya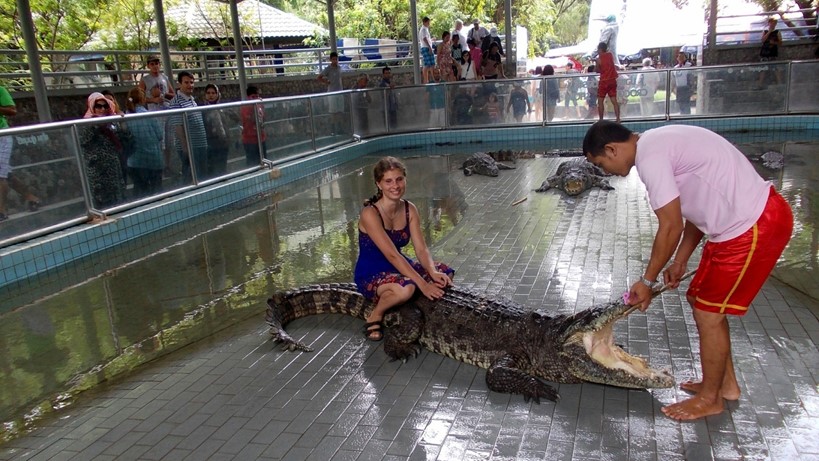 Image Source – flickr.com/Ivar Myaki
The Crocodile Farm and the Million Years Stone Park are covered in 70 acres of land, which displays the exotic wildlife and the beautiful gardens. Besides these flora and fauna there is Crocodile Park, which have both fresh water and salted water crocodiles. It is a slightly weird and terrifying too.
30. Have a Plunge in the Hot springs of Krabi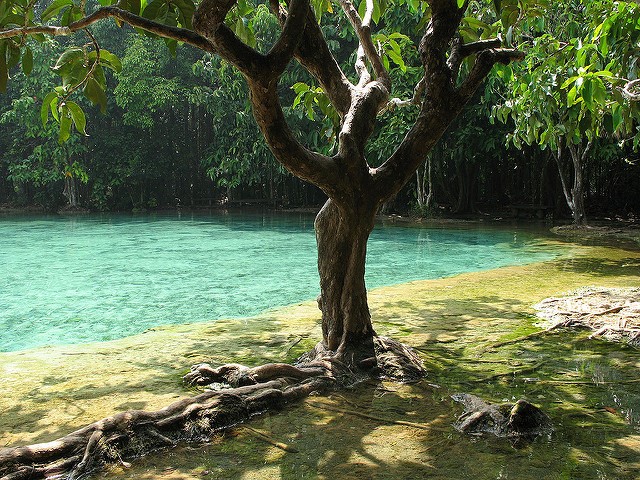 Image Source – flickr.com/ iamjustatouristhere
Khao Phra Bang Khram located in Krabi has nature reserve hot springs. Situated in middle of the jungle, the natural Jacuzzis runoff with the warm water and make it refreshing and rejuvenating experience. This natural hot bath water contains healing minerals that helps in soothing your skin.
31. Dare to enter Bat's Cave, Hin Tung National Park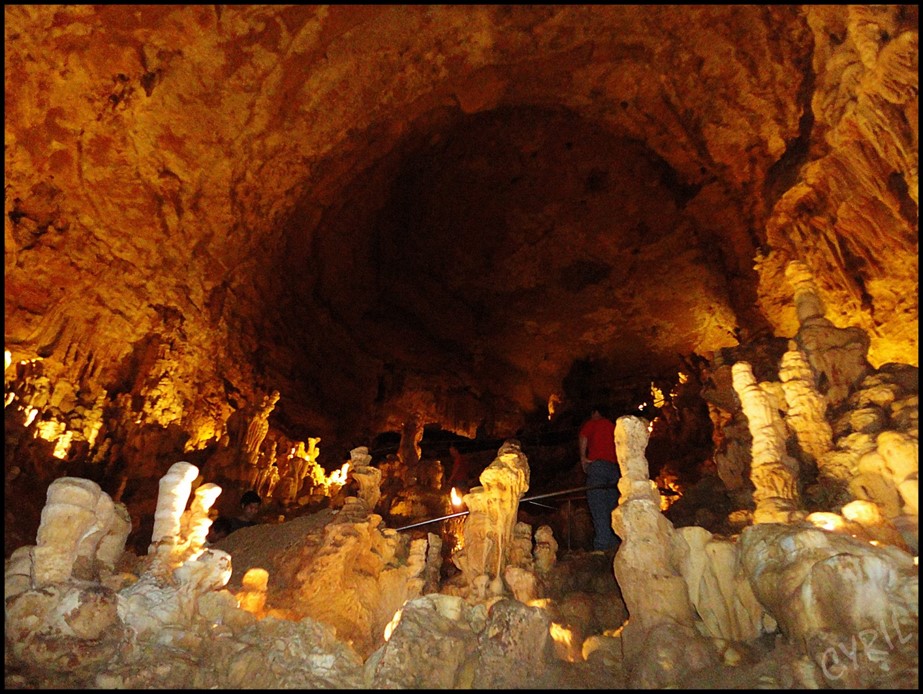 Image Source – flickr.com/Cyril Jose
Hin Tung is Thailand's subsequent largest park, millions of bats hunt for sanctuary from the sunshine in the profound caves. Here you can witness and can watch the bats seeking for their meals in twilight. The flock, which hordes the sky is absolutely a bizarre sight and one, which has assisted to score the national park as a UNESCO World Heritage Site.
32. Mount up Doi Suthep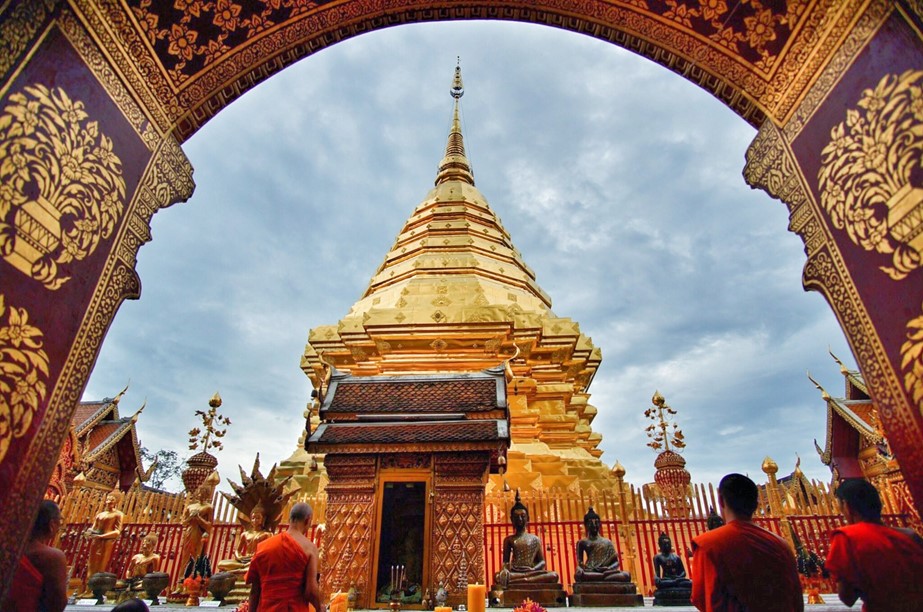 Image Source – flickr.com/Parcharapat Tawinnorppa
Doi Suthep is a peak, which overlooks the Chiang Mai town to the north. A top of the mount lays the town's most famed shrine, Wat Phratet. In the town the shrine's gold rooftop or chedi, is visible from miles making it a sight. You can grasp a rope car up to the peak or can do it like the monks do and mount the 309 steps.
33. Explore cave in Krabi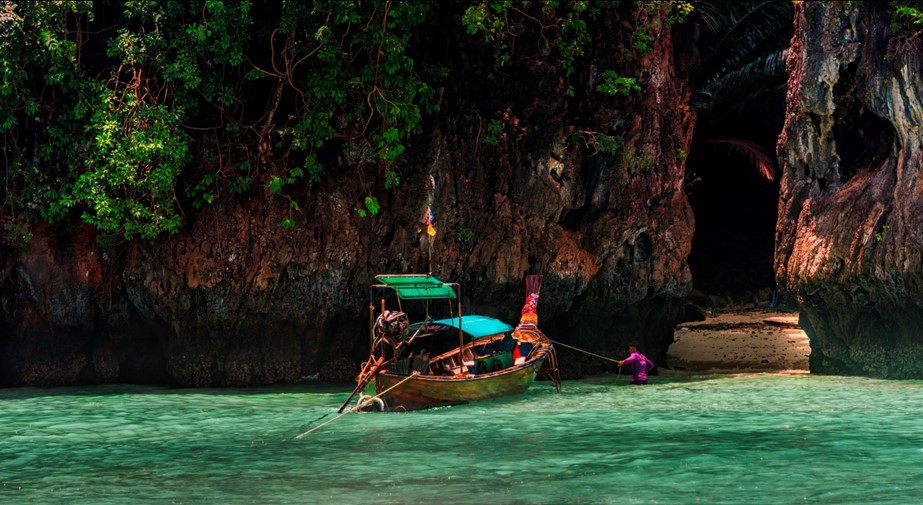 Image Source – flickr.com/Wajahat Mahmood
Head towards Tham Klang, Krabi and discover the subterranean caves for a tad of adventure. One should try this adventure. There is a several climbing and getting filthy to do so over, gully the Havianas and carry the trainers for an internal exploration.
34. Don't Miss Chocolate Buffet with Afternoon Tea!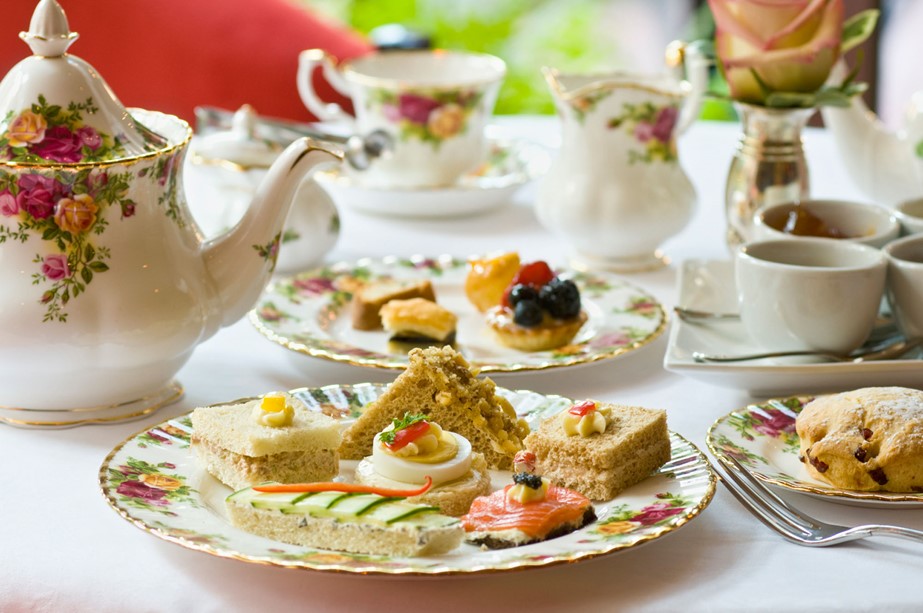 Image Source – flickr.com/Ale Paz
Experience the delicious chocolate buffet with afternoon tea and update your list of places to visit in Thailand. Sukhothai Hotel offers an afternoon tea every Friday, Saturday and Sunday in their sprawl overlooking a dazzling garden with fountains. Thought the paramount outlook has to be the buffet, with several options, which you will require all 3 hours to effort your way throughout the medley. Served with a glass of sparkling champagne or French tea, the buffet table includes chicken pies, sushi, chicken satay and vegetable sandwiches. On the sweet side you will be served cakes, tarts, macaroons, cookies and homemade ice creams. You must taste their blend your own hot chocolate with pure chocolates. For this royal and delicious treat you need to pay 900 Baht.
35. Take a Dip in the Kanchanaburi waterfalls at Erawan National Park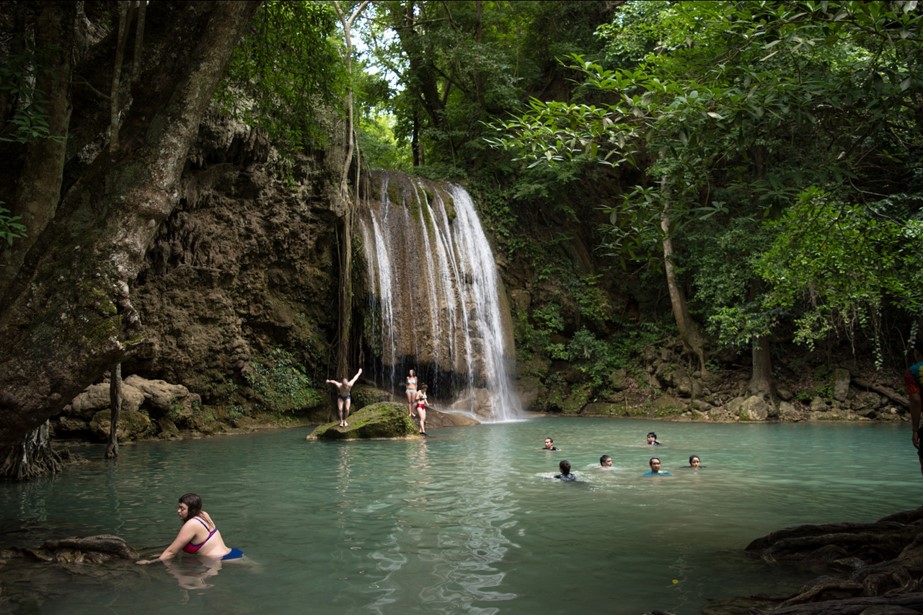 Image Source – flickr.com/Surasit Khokkruad
The tumbling falls puddle into the bottomless River Mae Nam Khwae Yai and look breezy, calm and revitalizing. To attain the top pool although for a sassy dip you have to walk a 2km scramble over several slippery ground. The top level fall is absolutely worth it. If you surpass the three-headed elephant you've left too extreme. On weekends you can find good crowd and it can be another good place to enjoy your weekend getaways.
36. Observe the Veiled Head in Wat Mahathat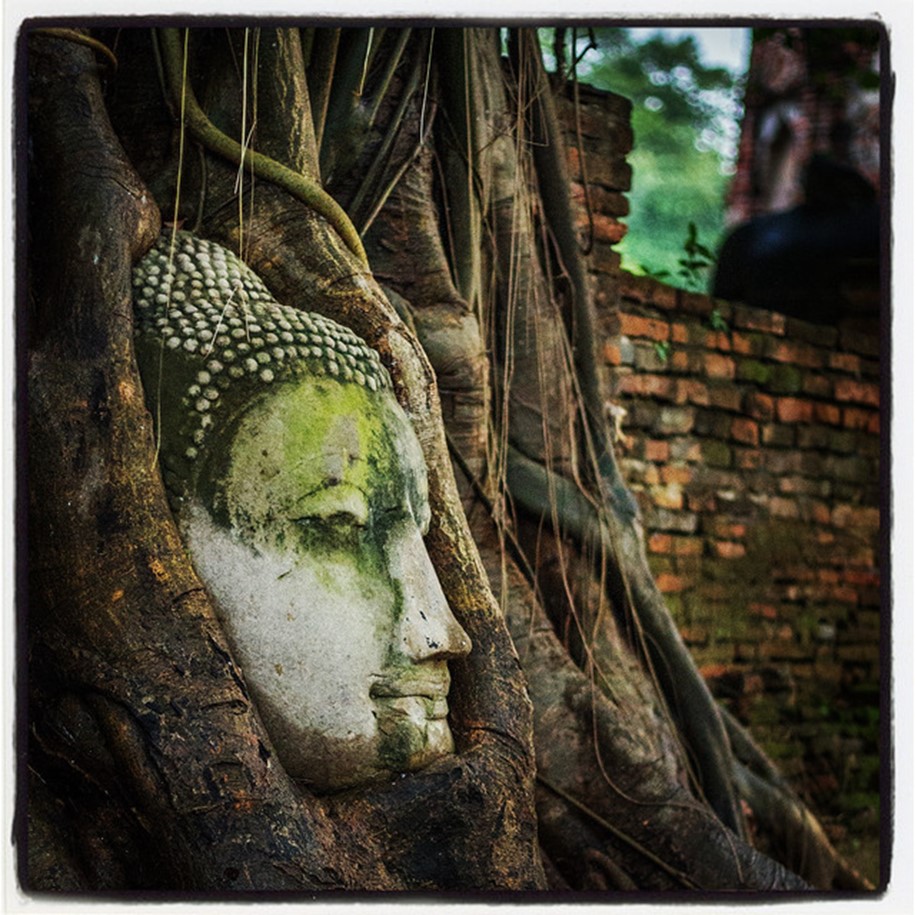 Image Source – flickr.com/yemelianov
In the shell of one of Ayutthaya's primeval temples lies a head of a Buddha hidden and tangled with a tree. Wat Mahathat was envisioned several years ago and now only the leftovers of the once splendid temple lie. The roughly mystical site of this joyful head latent in the tree's root is absolutely one to witness when on an Ayutthaya tour.
37. Have a Sip of Jungle Whisky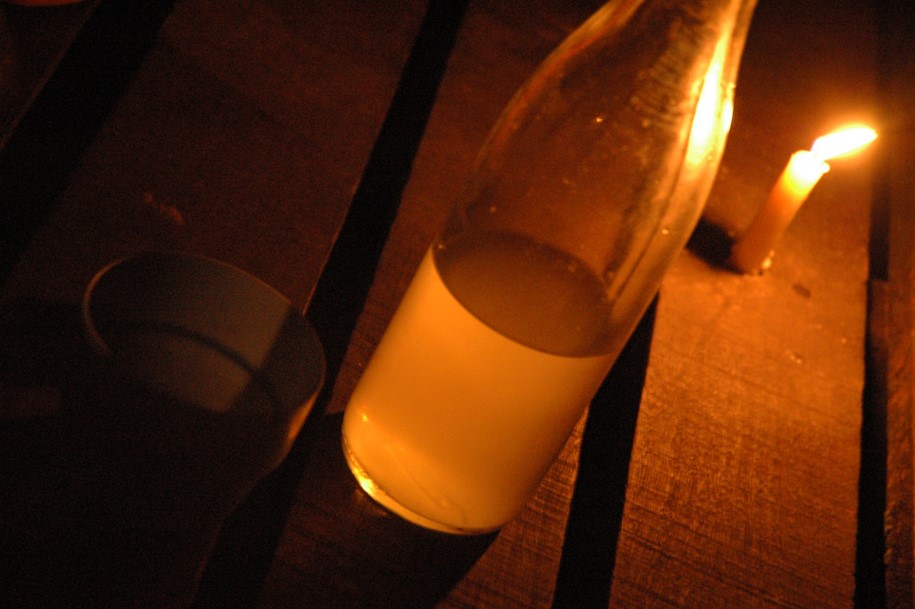 Image Source – flickr.com/Bret Saalwaechter
Forget Captain Morgan and Mr. JD, Jungle Whisky is more strong and heavy duty. This will bring tears in your eyes and flames to your inhalation a shot of this delicacy is only gracious to have, however one is enough. Whereas local people enjoy this and can drink many shots, travelers can be noticed puffing and painting after a nippy taste. It can be lifetime experience and must be in the list of things to do in Thailand for Women.
38. Befriend with an Elephant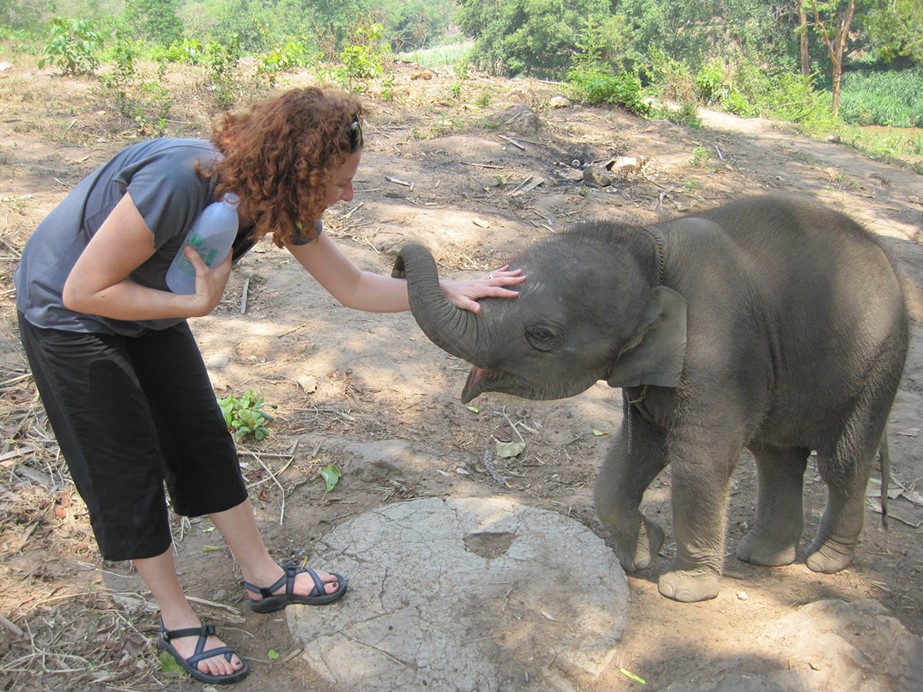 Image Source – flickr.com/Lindsey
Elephant campsites are one of the most admired lures in Thailand. But till you essentially turn up and observe them for physically, it's simple to believe of them as just part of the panorama. Getting up personal and close among a family unit of elephants, though, modifies things. You see the manner they warmly thump every one with their trunks. You observe the manner the babies elatedly sprint up to you, only to timid away at the very last second and cover after their mothers' backs. These aren't backdrop. These are bona fide, dominant mortals, which could squash you with no thought.
39. Meet a Mahout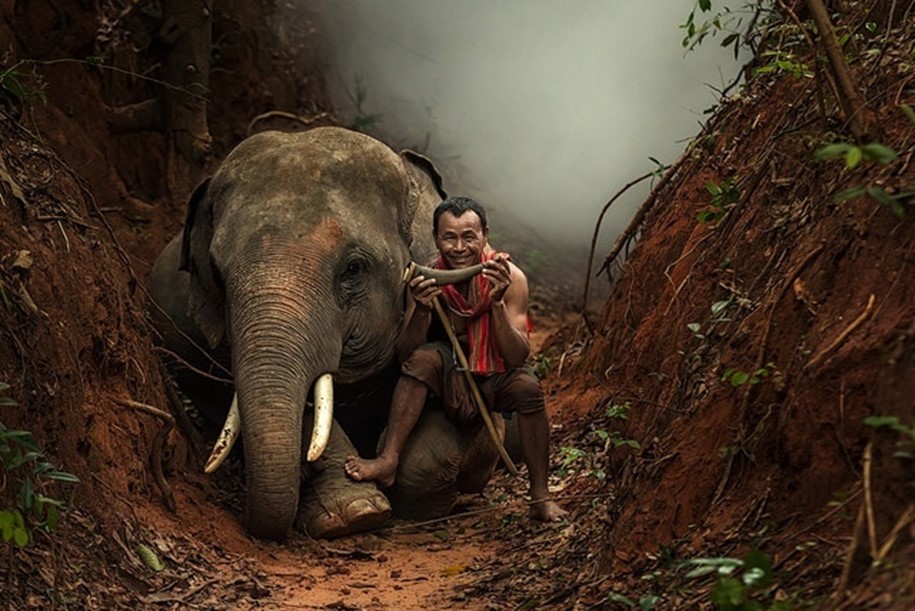 Image Source – flickr.com/visoot uthairam
While riding an elephant it's pretty much that you will meet a mahout, however go out of your way to experience how they do it and how they trained their elephants. Frequently a mahout pursues in the family path and is allocated an elephant as a gift. Both grow up together understanding each other.
40. Visit an Orphanage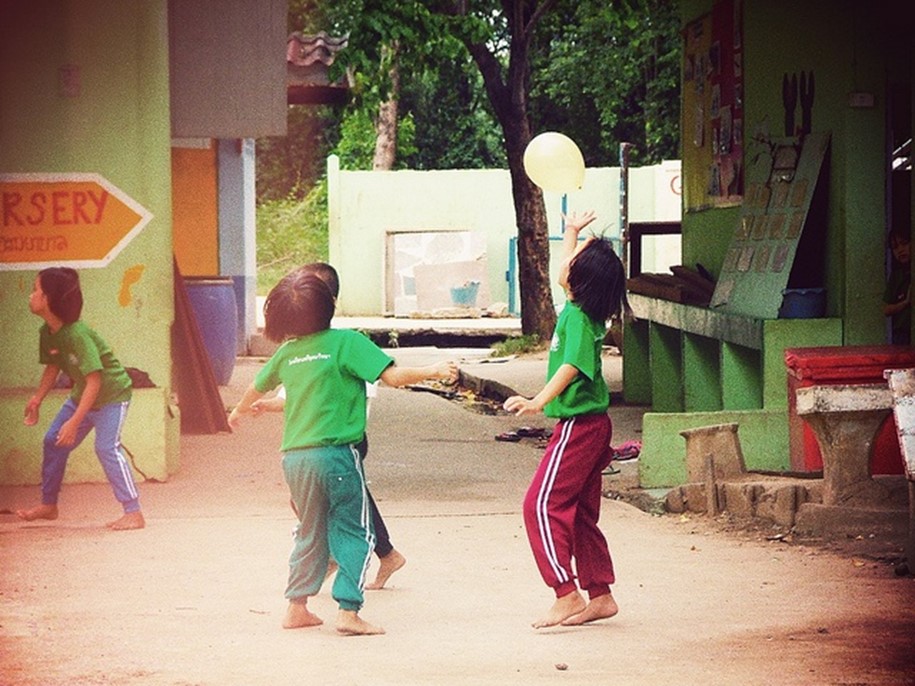 Image Source – flickr.com/jultlc
There are several orphanages plotted around the countryside and all love an extra pair of helping hands. Expend a day or 2 having fun with local kids and try to discern the traditions a slightly better.
41. Enter the Dragon!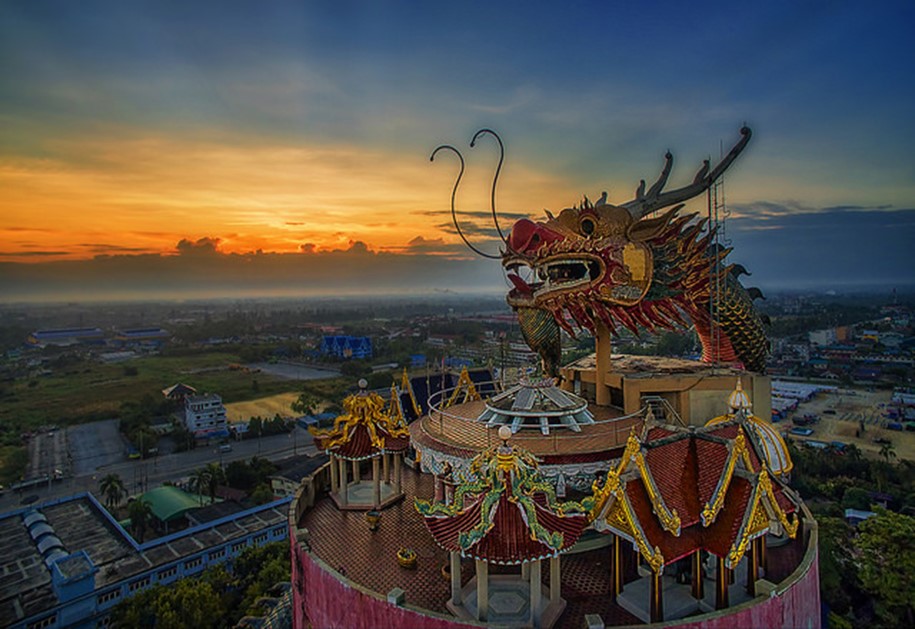 Image Source – flickr.com/Grant Cameron
This is a moderately imposing effort of architecture and an extraordinary shrine in Wat Samphran. The red, 17- storey loom is sheathed by the figure of green dragon, which sterns its head at the pinnacle. Fractions of the dragon are concave and guests can saunter inside.
42. Party All Night at Tapas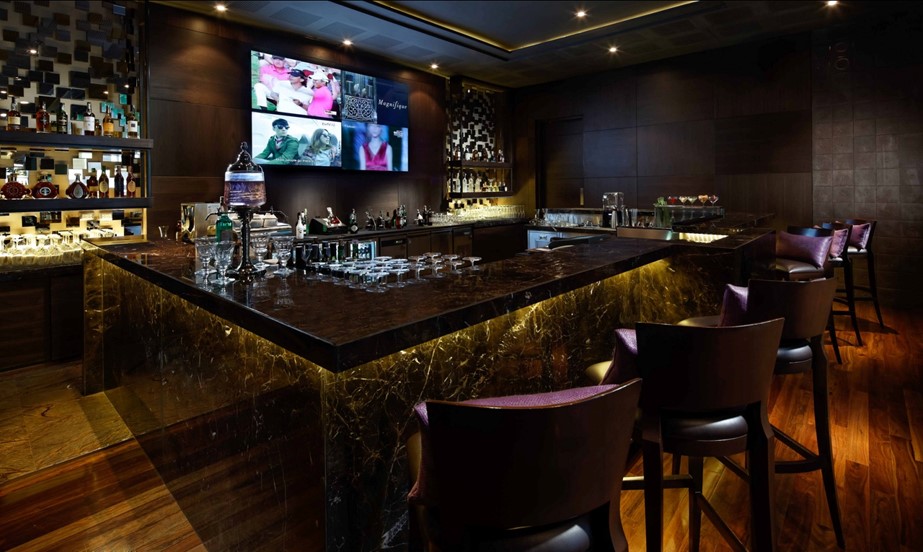 Image Source – flickr.com/sofitelsukhumvit
Situated on Bangkok's famed gay avenue, this is one of the most preferred spots in the town for doing the party all night, credit to a tremendous combo of hip influential music, moreish freezing cocktails and the truth that it conveys you from the grimy tracks of Bangkok to the cool coast of Ibiza. If you reach there before time, grasp a nibble of Mediterranean foodstuff and a pitcher of sangria at the bistro downward before moving upstairs to hop on the boogie floor that begins getting eventful after 10:00PM. Admired with celebrities, the pack is high-spirited and knows how to bash, however if your celebration shoes begin to hurt, move up to the top where you may catch a breather. Admission to club is 300 baht and arrives with an open drink. Tapas on Soi 4 is so in style for a women night out as everyone is tremendous gracious and with a jumble of gay and straight, guys and girls, the vibe is open-minded with none of the 'surprise joint' sense you might dig up at other night clubs.


43. Explore the canyon of Pai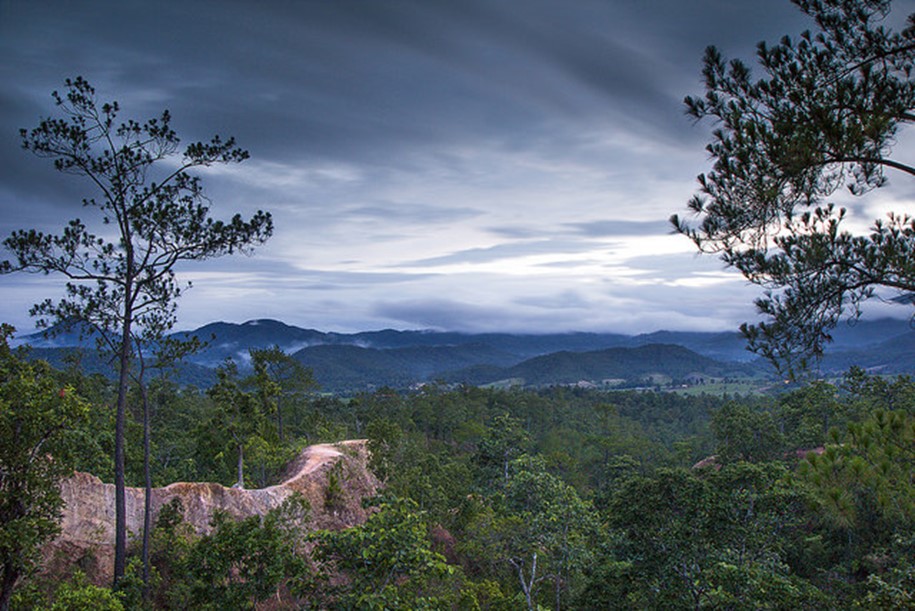 Image Source – flickr.com/Ricky Liew
The canyons you will see in Pai that is located eight km from Pai on the Chiang Mai road are quite impressive. The valleys are wide and deep along with the trees surrounded with sandy holes is absolutely worth a visit.
44. Shopper's paradise-go crazy in Thailand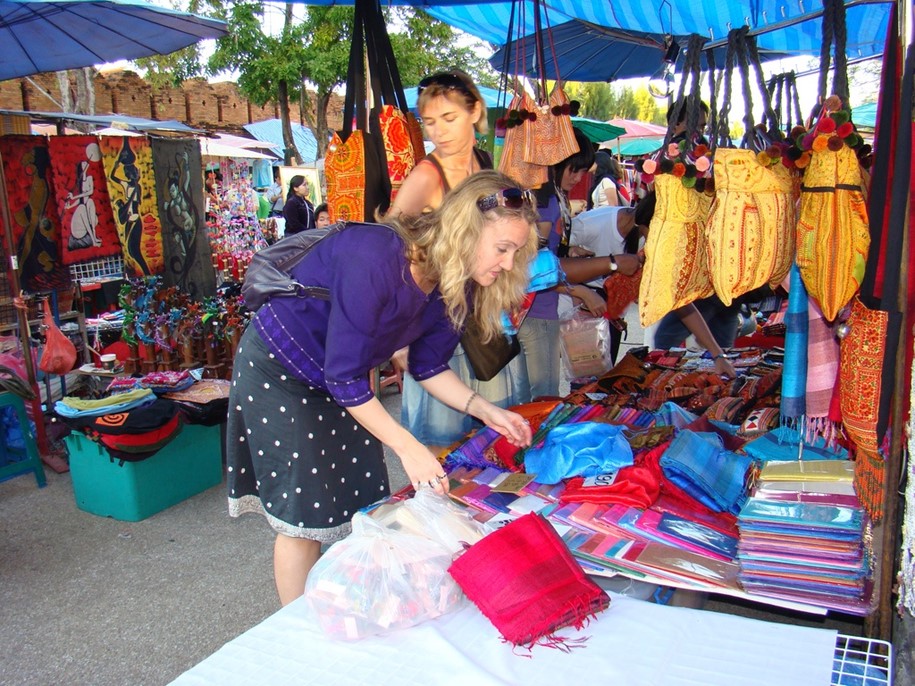 Image Source – flickr.com/Karen
Chiang Mai's Chang Khlan Road, changes from a regular daytime road into a bustling night time bazaar providing everything from old town fashions to country relics. It is indeed a shopper's paradise. You have got to bargain with the vendors and purchase some of your favorite dresses and experience local cuisines.
45. Scramble with Tigers at Tiger's Temple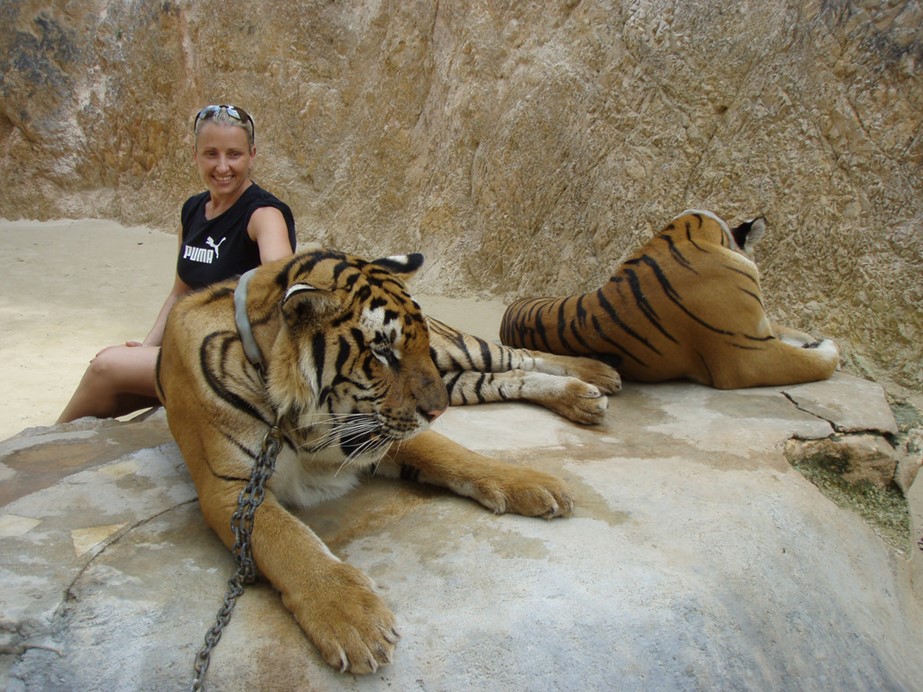 Image Source – flickr.com/Taco Fleur
Climb steps through the Tiger's temple. Because climbing 1238 steps will provide you an amazing afternoon at Tiger's temple. If you are capable enough to climb those steps then a beautiful site waits for you at the top with tigers. Apart from the monks who hike daily for a spiritual retreat you can also do the same.
46. Trekking through the northern Chiang Mai jungle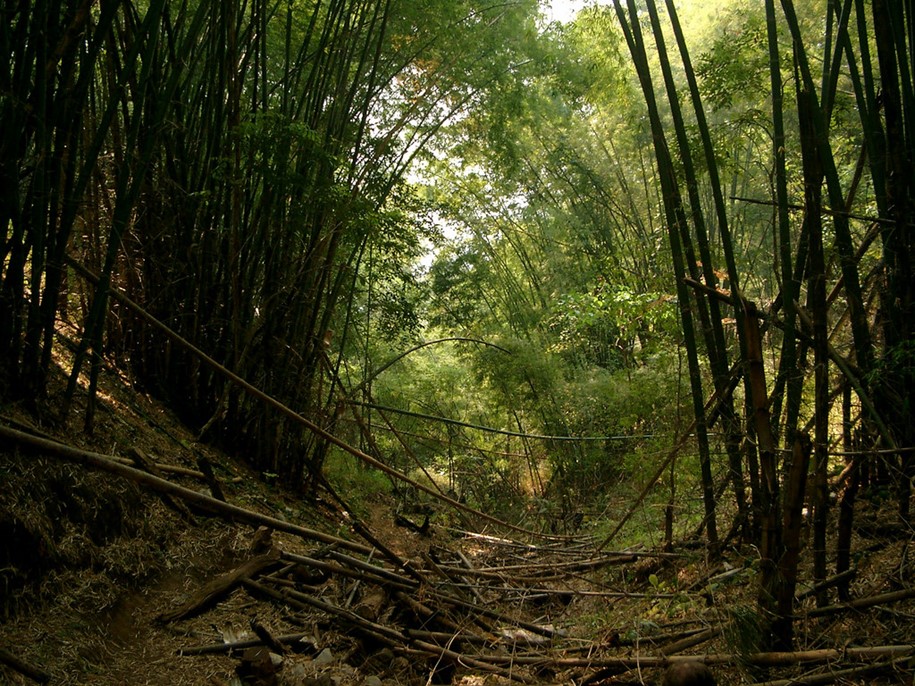 Image Source – flickr.com/jeffr_travel
Women should go for trekking through the northern Chiang Mai jungle and see the amazing wildlife, lost trails and rugged falls. They can explore the north jungle and see Thailand in best way possible. Always remember to keep your flip flops, trekking shoes and trainers during trekking.
47. Float through a boat into a market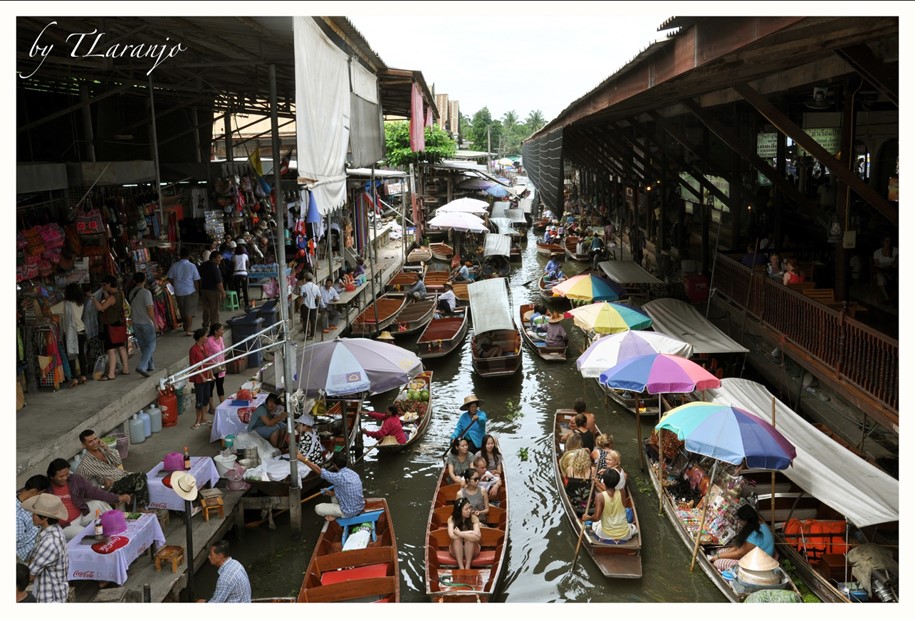 Image Source – flickr.com/Thalles Laranjo
A morning spent in a floating market is a morning spent well. Floating market in Thailand is just wow! You can buy some spices as well as barter for a few reminders as you rock-back and onwards in an amazing wooden boat, which guides you via early morning market.
48. Explore your taste buds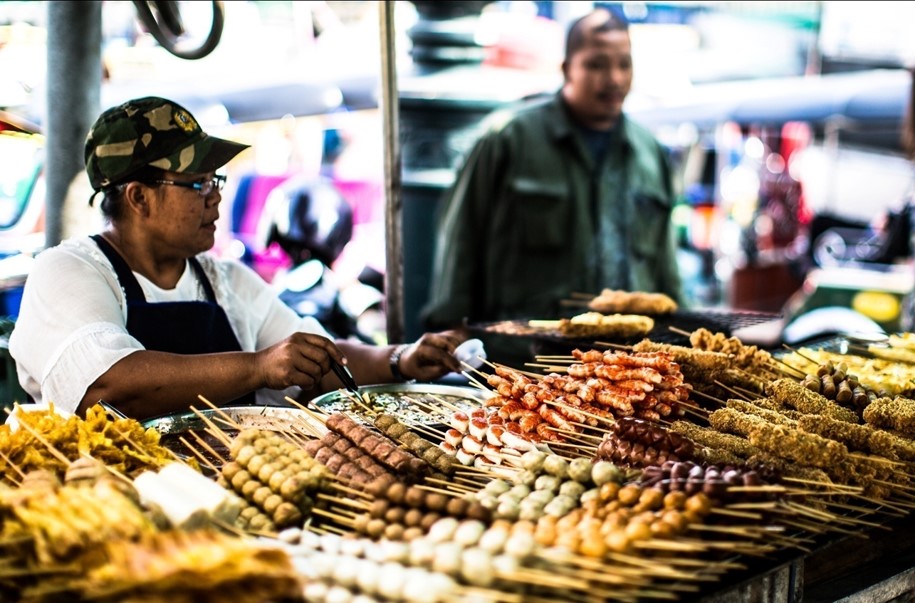 Image Source – flickr.com/Ben Warner
Women like to cook and eat as well. You can try some delicious street food in Thailand. Thai food is very famous among people around the world. Nothing beats spicy green or pad Thai cooked food on street corners by your favorite two-teethed man. Women should try in some strange looking snack and bizarre smelling beverages from a supplier.
49. Take a long boat ride through Bangkok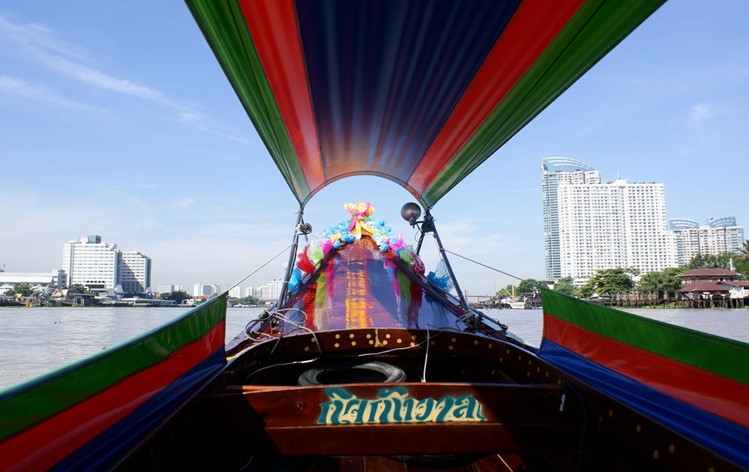 Image Source – flickr.com/Adrian Dutch
You can take a long boat as an alternative of tuk tuk down the Bangkok's Chao Phraya River is one of the best ways to soak up in the city's traditions and culture. Women love shopping and on the pretty murky River you can excitingly indulge yourself in few purchases and watch the local people working. You will enjoy the city's classic memorials in the background.
50. Experience the back time at Nightingale Olympic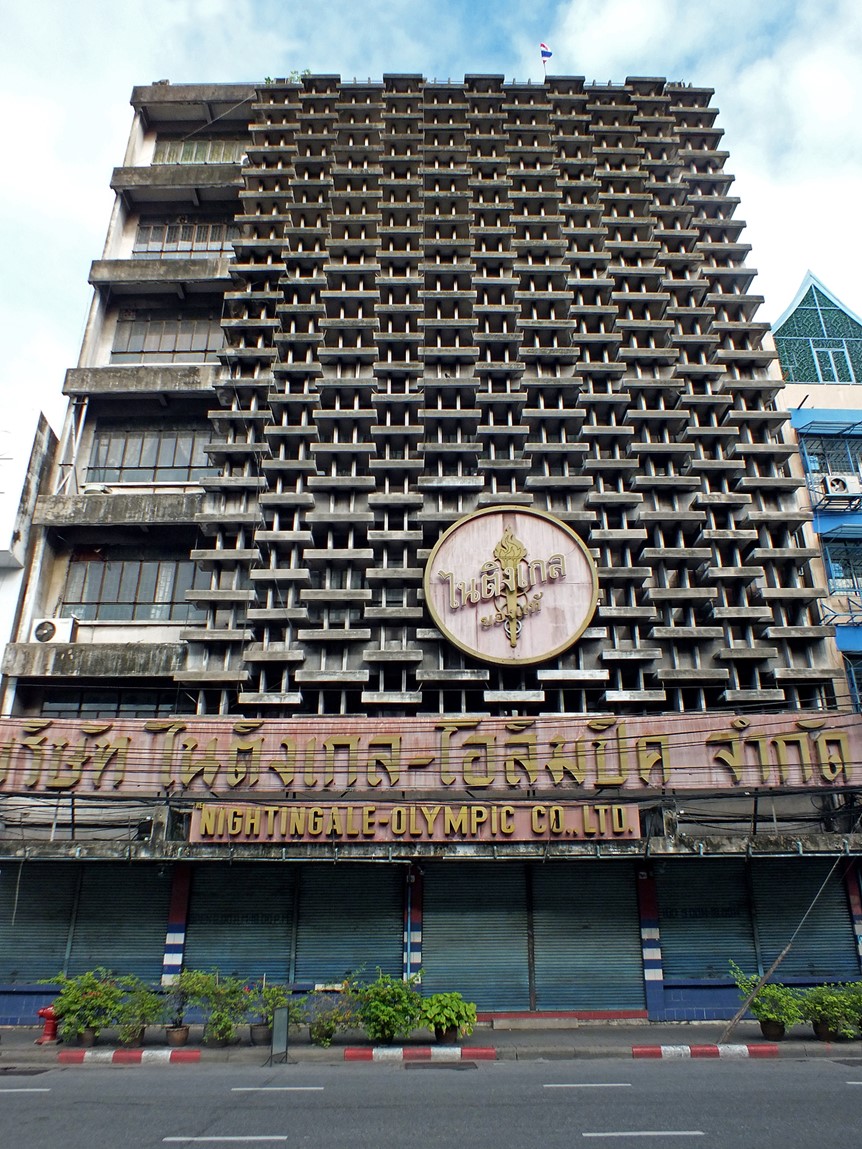 Image Source – flickr.com/Horst Kiechle
Women love to explore things and experiencing the time travelers departments. Nightingale Olympics is a Bangkok departmental store, which has somehow vanished in time. This store was once considered as one of its kind that sells foreign goods as well as showcasing Thailand's post war wealth, though, somewhere it forgot to renovate and update its goods. A visit to this place will give you completely new experience. Entering from the Chinatown of Bangkok it's quite tough to recognize what is up for sale and what's not. Most of the products
date back as fifty years ago and the yellowing deco, aged mannequins looks little creepy. It seems like you are some sort of time traveler.
51. Enjoy your Hollywood moment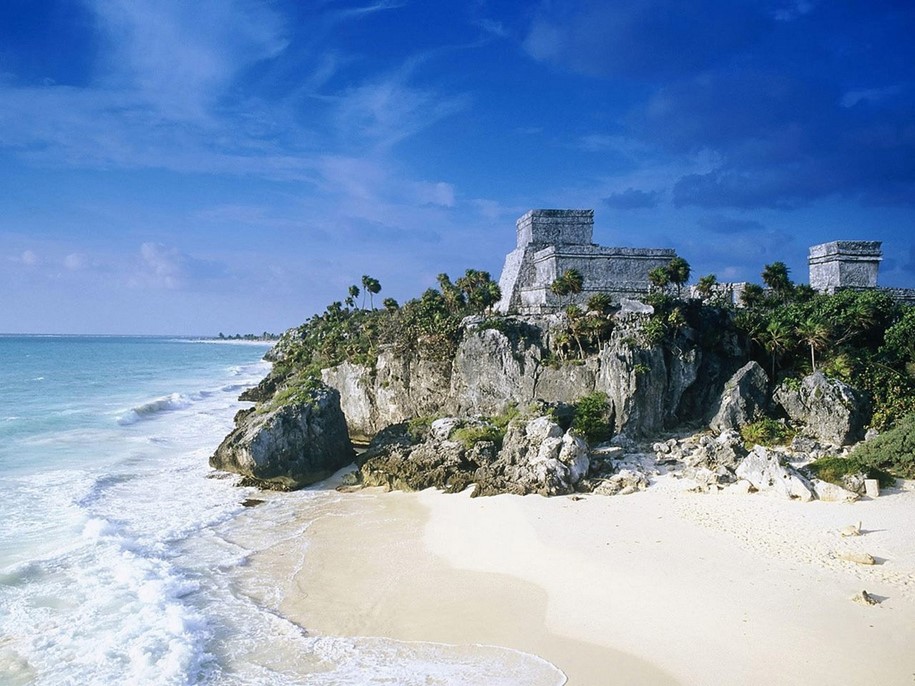 Image Source – flickr.com/brookcatherine53
What would be more exciting than watching a glamorous blast of Phi Phi bay as well as the Mayan beach, in case not because of the views then because of the celebrities who have walked on these shores. James Bond and the beach both were filmed all across this beach.