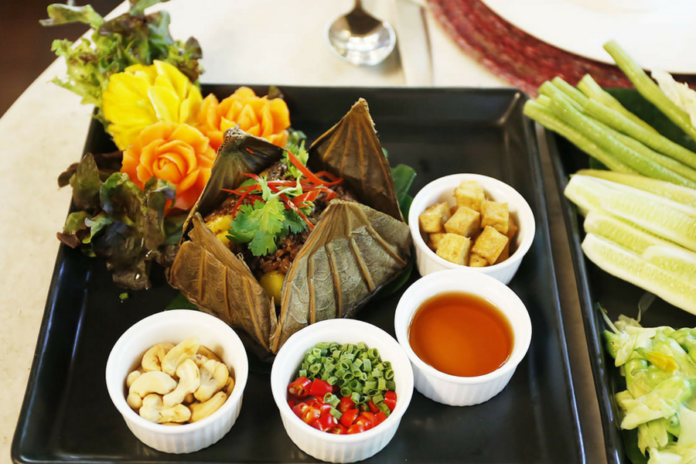 To make your trip to Bangkok more relishing and delectable to your taste buds, here's a list of budget food joints in Bangkok planned out just to make this weekend getaway more cherishing and invigorating. From the scandalous dance of the spice loving taste buds to the obscure appeal of the sweet taste buds and the perturbing enchantment for the tangy taste buds these places to eat in Bangkok offer it all, in the most luscious possible presentation. There are a lot of things to do in Bangkok and places to visit in Bangkok, each place offers its best scrumptious delight, don't forget to let your taste buds swoon.
1. Le Du Restaurant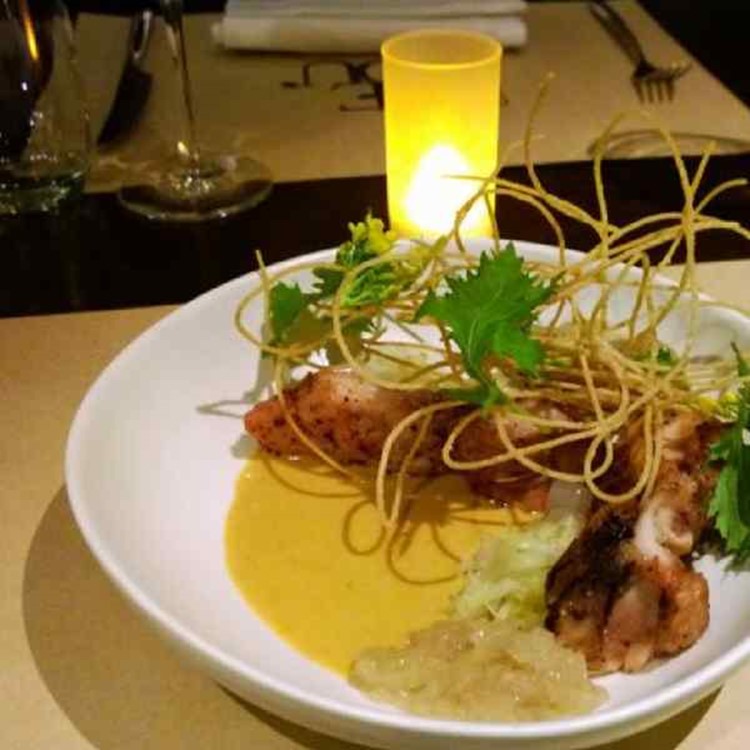 This restaurant has been a trailblazer in the slice of cuisines since many years. Le Du, although sounds French, means 'Seasonal' in Thai and categorizing its cuisines is too difficult, each are laced with Thai roots and touched from various international origins. Chef Ton, the master Chef works to produce unseen and unforgettable dishes. Cold 'Allium' soup is served with charred leeks, sunflower seeds and a shocking mishmash of creamy soup with faint lemony taste with a soft smoky flavor to it. The Conpoy Congee consists of yolk, mushroom chips, ginger emulsion and Yunnan ham which is to be mixed along to acquire a creamy consistency and a frail taste. It also serves 4 and 6 course dinners, for 1690 and 2590 Baht with additional wine pairing from 990-1590 baht.
Location: 399/3 Silom Soi7, Silom, Bangrak, Bangkok
---------------------------------------------------------
Best Deals for the Month
Price: Allium soup- 160 baht, Conpoy Congee- 200 baht
Insider tip: go with anything that the chefs have prepared for the season.
2. Seven Spoons Restaurant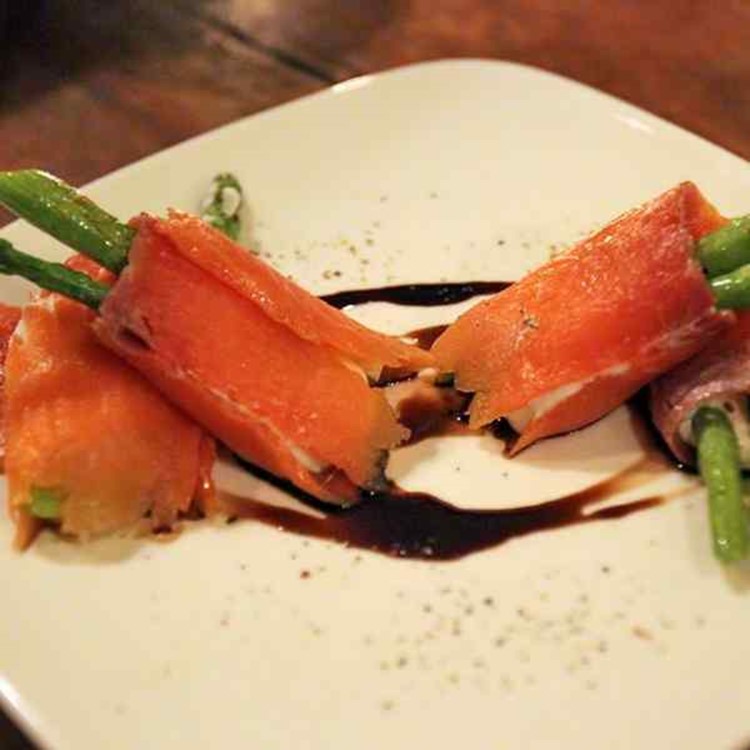 It's a real economical luxury which leaves everyone agape when the bill comes. With a recently expanded branch, Seven Spoons is a rare find in the city taking the delicious food and strong cocktails, mocktails and cosmopolitans in hand. They also have an eclectic taste in wine collection and offer by both glass and bottle. The menu is usually seasonal or local produce, a variety of veg and non-veg with a Mediterranean tinge, just like the drinks, the salads and their toppings are like little treats from the royal era, the mushroom fritti with a masala dripping sauce (120 baht) and Falafel salad with tzazkiki and aubergine (180 baht) will be on the mouth of anyone who's just tasted it for once. For the main course, duck breast with a juniper sauce and caramelized persimmon with a pinch of juniper and bacon wrapped pork fillet with blue cheese and apple-mango chutney induce a myriad of flavors in one go.
Location: 211 Chakkrapatipong Road, intersection of Lan Luang Road
Price: duck breast and caramelized persimmon (290 baht), bacon wrapped pork fillet (340 baht)
Insider tip: new dishes are introduced in new seasons, feel free to try you won't leave disappointed.
3. La Table de Tee Restaurant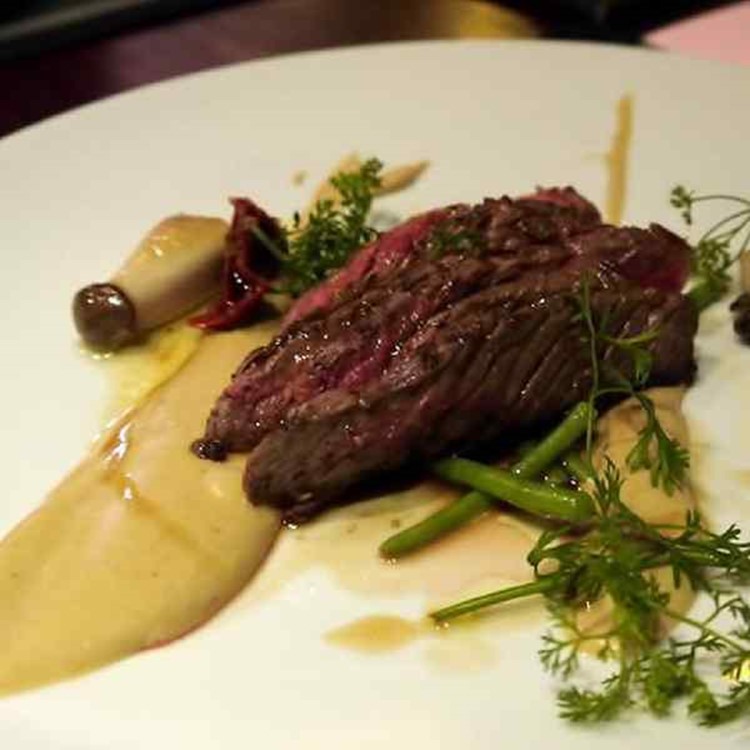 This glass fronted French dashed Thai restaurant sets you away from the hustle and bustle that the life carries, it's a small intimate restaurant with famous for its high quality service. It's the only such restaurant in the entire Bangkok with such excellent food quality; it fixes a five course menu with three choices for a week, this sets it apart from the crowd, it usually uses the available ingredients. Always try a soup; it's packed with flavor and texture, the main course although different each week is charily prepared into a shot of tastes like- Black angus and ginger, fillet served medium along with rich potato and foie gras puree with needle beans and mushrooms. The sweet and digestives are handpicked to go well with the meal. The food may look less, but as you work your way to all the five courses, you'll be full.
Location: 69/5 Soi Sala Daeng, Silom Road, Bangkok
Price: 1150 baht for full five course per person.
Insider tip: select between the choices carefully or ask the chef.
4. Little Beast Restaurant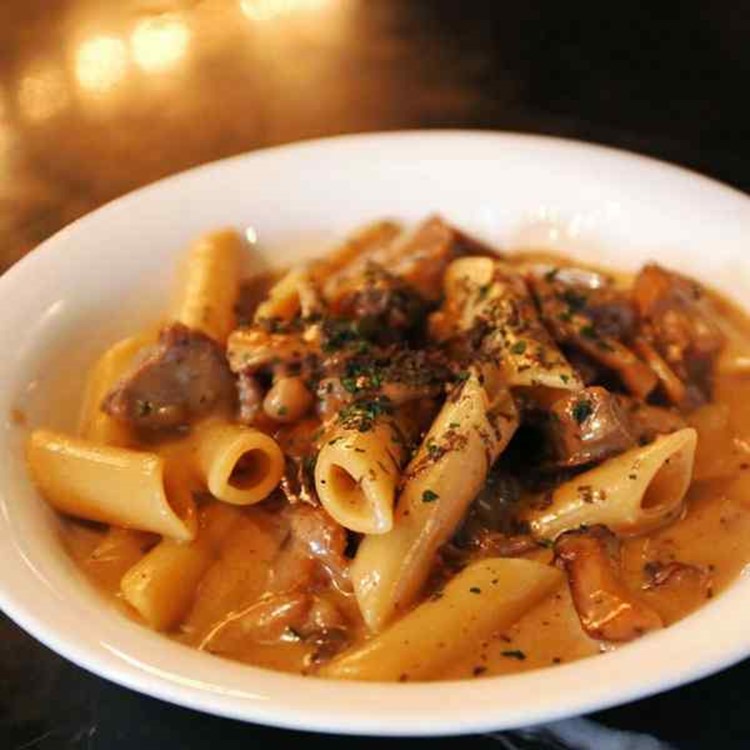 This French- American Restaurant gives 1920s American vibes with exposed piping and leather chairs and glass cutlery. The American educated Thai chef has planned each culinary and drinks in a fragile manner to level each taste richly. Try a pasta dish with lobster and crab rigatoni mixed with fresh seafood flavors and chili and tomato sauce. Try a cocktail too, along with the cheeseburger sliders and Sourdough grilled cheese sandwiches.
Location: Little Beast, Thong Lo 13, next to Nihon Machi building
Price: pasta dish (580 baht), cheeseburger sliders (300 baht) cheese sandwich (380 baht)
Insider tip: try whatever you feel like trying; the taste's going to be in your mouth for months.
5. Steve Café and cuisine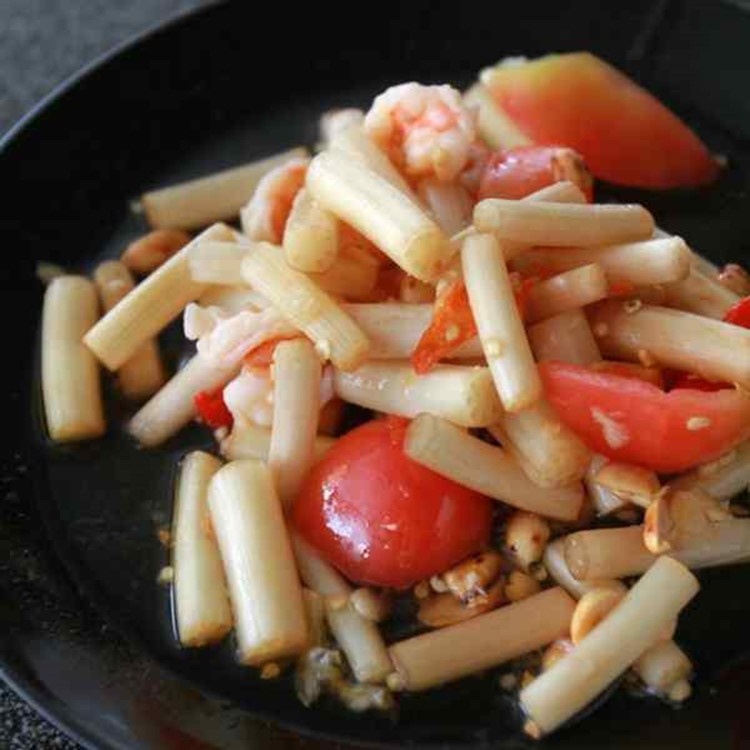 This Thai restaurant is just unlike its American name, along the riverside where one can see silver fishes wandering by or an old wooden boat sailing by. It has no easy access but full of people especially at night and is the only restaurant you'll ever visit which asks you to take off your shoes and relax more. The month's special is always the best, one of these are 'Som Tam Laibua Koong' a spicy salad with shrimps and lotus stems with 'Panang Nua', dry curry beef and steamed rice will take your wits by tasting. The sun dried beef salad is also the best after a walk from the temples and the museums nearby.
Location:68 Sri Ayuthaya road, Soi Sri Ayuthaya 21, Vachiraphayabaan, Dusit, Bangkok
Price: Som Tam Laibua Koong (180 Baht), sun dried beef salad (180 baht)
Insider tip: the month's special will be your forever cherishing special.
6. Long table Sky Bar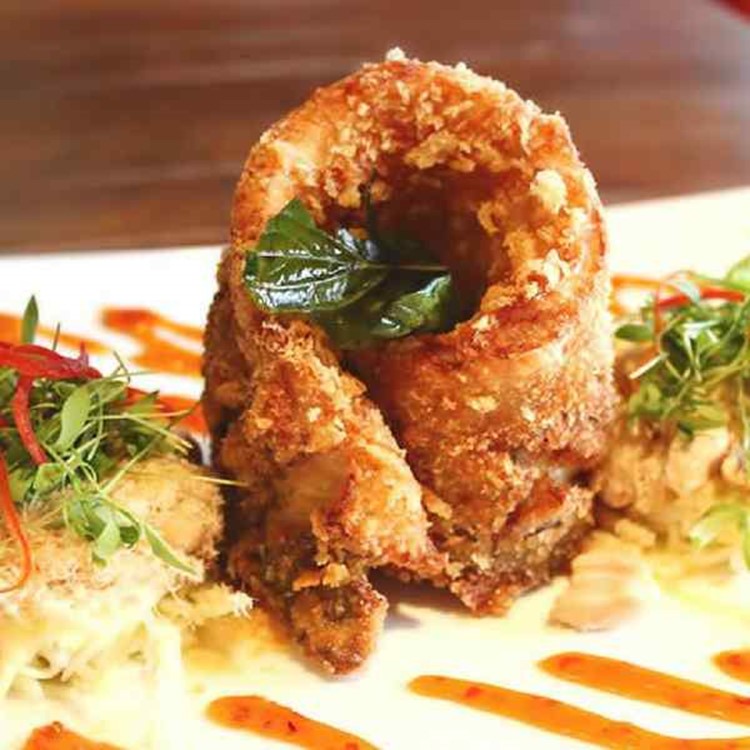 When the sun retires to rest for the day, you can bask in its glory with a cosmopolitan in hand in convalescence of the shock of such inimitable taste. Try the Pla Ka Pong Thod Krob Kub Yum Mamuang, which is a fried sea bass with sweet tamarind chili sauce and green mango salad. A desert of almond and white chocolate pudding accompanied by rich black coffee will make you wonder at all the rush of tastes combating in your mouth. The long table shows the rooftop glance at the city ahead silently moving ahead under your gaze.
Location: 25th floor, 48 Column Tower, Sukhumvit Soi 16
Price: almost 400 baht for 3 dishes
Insider tip: no shorts and flip flops and no vests for guys, or the lift's door is open.
7. Café Claire at Oriental Residence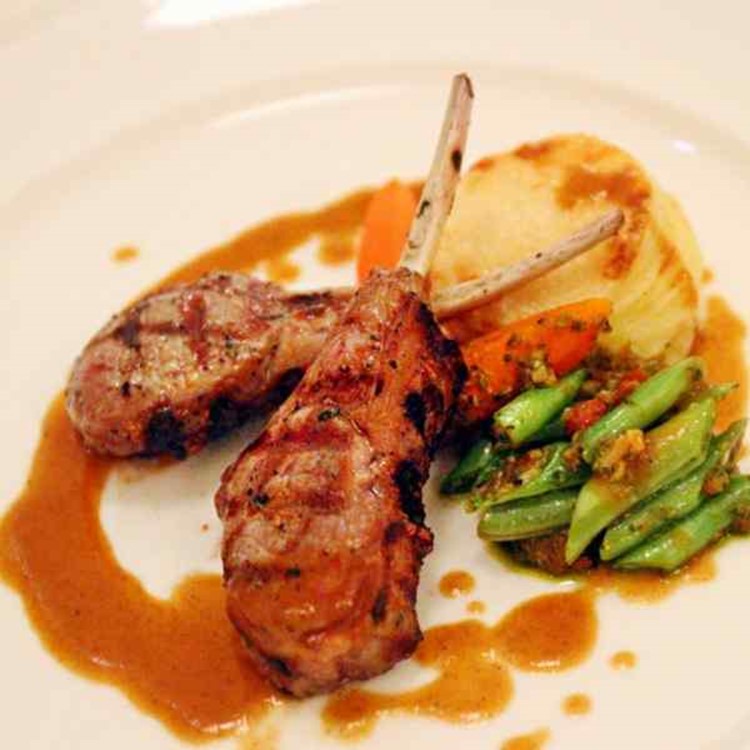 This impressive restaurant with high quality dining, white wood and large windows is just next to the US Embassy in the Chidlom area on Wireless Road. Don't feel intimidated by the line of Jaguars and BMWs, you'll feel too welcome and cozy, courtesy of the caring and friendly staff. You can start with some 'Kao Soi' or Chiang Mai noodles with exotic sauce and green leaves, roasted lamb with beans and sauce will leave you in split of tastes, promptly presented with sophistication. You're bound to love this place for any formal plans.
Location: 110 Wireless Road, Lumpini, Patumwan Bangkok
Price: Kao Soi (370 baht) Roasted Lamb (1150 bhat)
Insider tip: keep some extra cash and you won't regret.
8. Soul Food (Mahanakorn)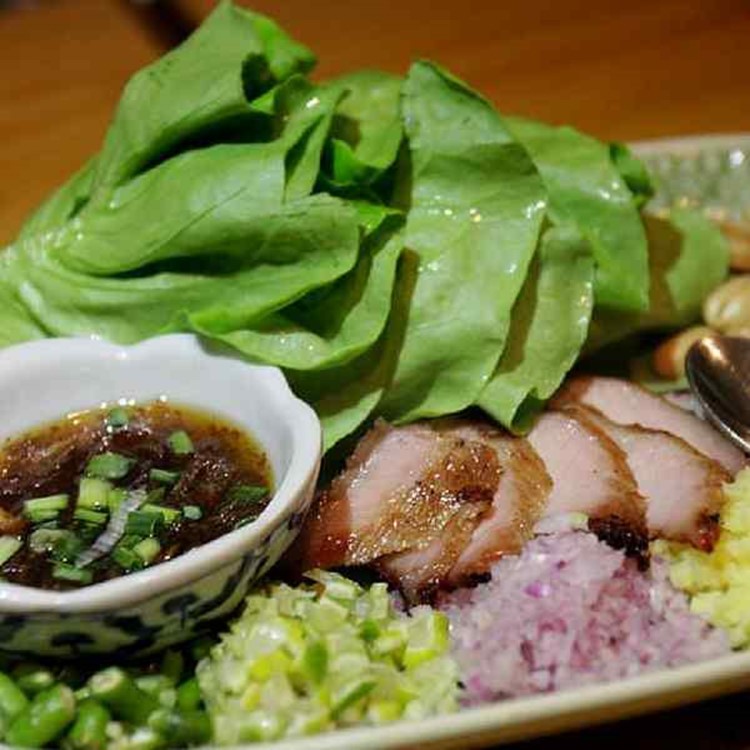 This cozy wood lined restaurant in one of the best in the city run by an American on Thong Lor. The area in split in two levels, on the ground floor is a bar, be sure to check out their drinks especially the Bang Fai. There's a good long list to choose from, the best are is the Khao Soi and massaman curry which taste like Bangkok's best street food. The sticky tamarind ribs are also special with meat too tender that it falls from the bone, grilled sea bass and lemon grass, lime and dill subtly hoisting the flavor.
Location: 56/10 Sukhumvit Soi Thong Lor, Bangkok
Price: 2 dishes+ 1 salad+2 sorbet+ 2 beers is 1440 baht approx
Insider tip: be sure to check out the drinks.
9. Supanniga Restaurant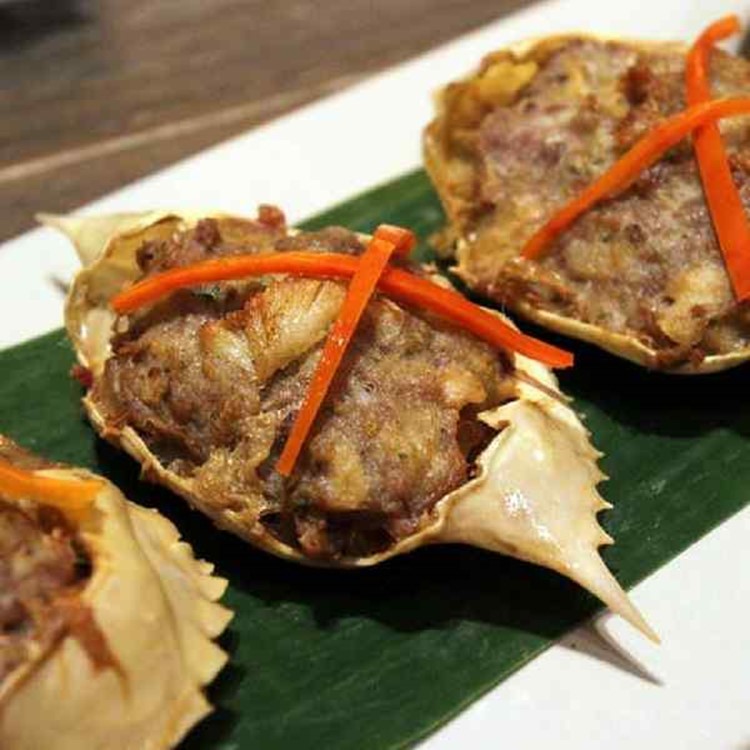 This is the best traditional Thai dishes serving restaurant, dishes that have been long forgotten that had been served ages ago still breathe to life here, the owner inspired from her grandmother's recipes combined with her hometown's traditional dishes has come up with Supanniga to treat the youngsters in the glory of the past and to bring the elders into reminiscence. The dishes are just like the home cooked ones with the best recommended by the owner herself are Ka Lum Plee Tod Nam Pla, this is a dish of cabbage fried to some level in a hot wok with gentle seasonings of high quality fish sauce from her hometown Trat. Kaeng Moo Chamuang curry is a mixture of sweet and mild pork with leaves of a tree named gracinia cowa.
Location:next ot 'Ei8ht' shpooing complex, 160/11 Sukhumvit Road, Thong Lor
Price: Ka Lum Plee Tod Nam Pla (180 bhat- approx) crab cakes (250 baht)
Insider tip: try the recommended ones, you're sure to swoon
10. Smith Restaurant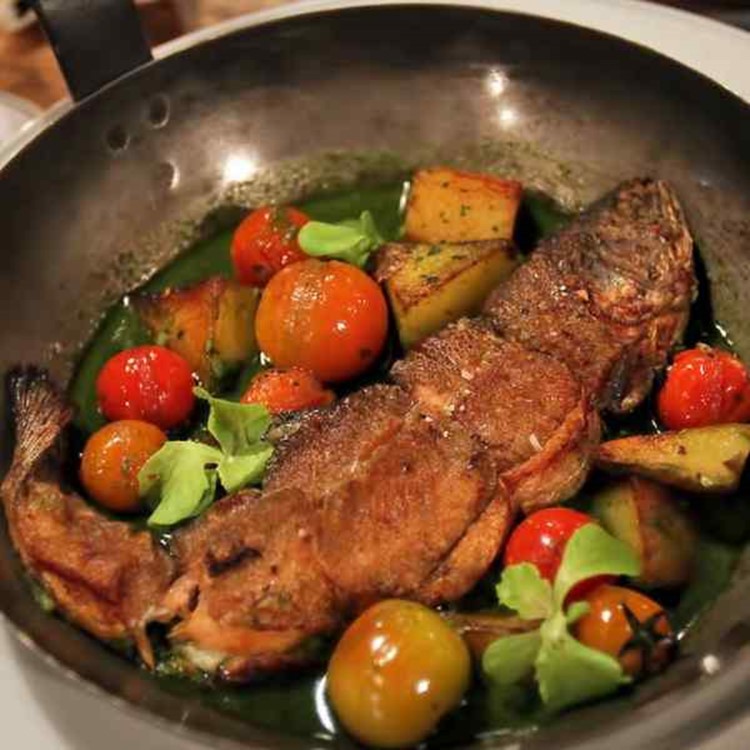 Just like the name the restaurant carries an old European style vibe with corrugated iron Façade stroked with graffiti's leaving the visitors into a mystery and suspense. It's a mash up of variant dishes from the old Eton mess to the traditional Thai with international tinge. Amongst the starters, the imported New Zealand mussels with creamy curry sauce (780 baht) are admirable the presentation won't let you stop glaring at it. A whole roasted stuffed trout with scallop mousse, wild almond pesto and potatoes and tomatoes is the excellent.
Location: Sukhumvit Soi 49
Price: whole roasted stuffed trout (680 baht)
Insider tip: pick whatever your eyes fall on, you'll want to surprise yourself again.
11. Quince Restaurant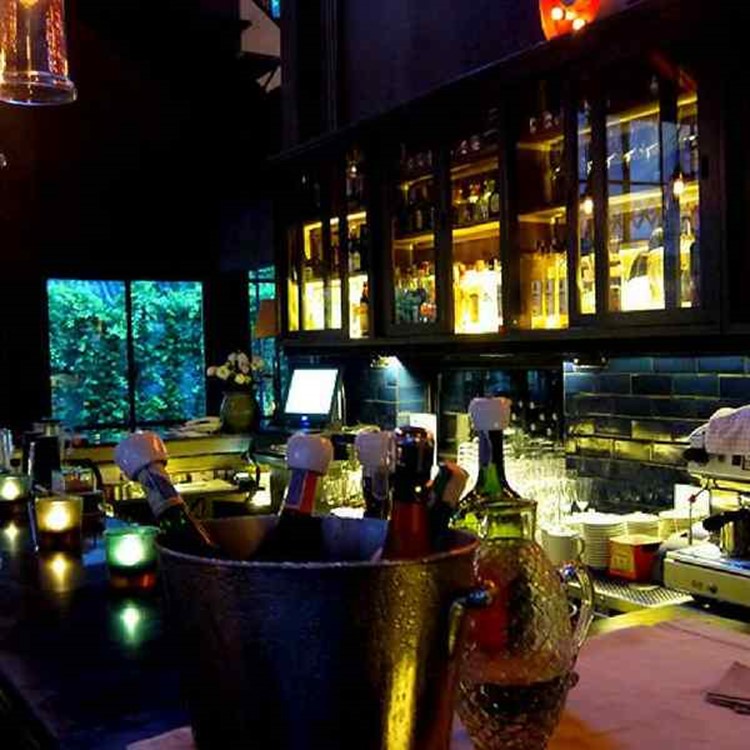 This restaurant is ideal for both non-vegetarians and vegans, showcasing all the best of Thailand's national ingredients mixed up to augment the international dishes with some mean cocktails to gulp it down in the laid back conservatory at the front. For the two seating areas choice up for your moods, one is the ultra urbane all glasses and modern furniture, while the other is old European cozy and snooping type with glass chandeliers and wooden furniture. Rillettes are the best with a munificent jar of coarse pate-style spread, creamy and meaty with sweet quince paste to drown in the fruit. The potato corquettes along with smooked cheese and chives are crispy with a small dollop of sour cream.
Location: Quince, Sukhumvit Soi 45, Bangkok
Price: Approx 850+ baht
Insider tip: don't forget to try their deadly drinks, you'll live a thousand lives in one sip.
12. Appia Italian restaurant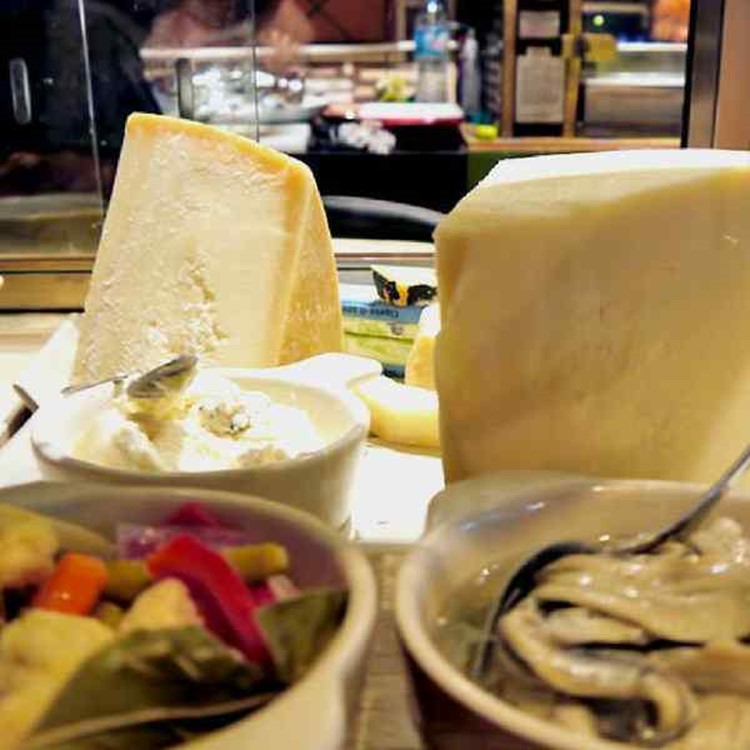 This restaurant is a celebration of the creator of Thai Soul food but in an Italian gesture with all the ancient Roman vibes guaranteed to leave you fit and full as ever. All the traditional craving will be served to full satiation in a country trattoria as you land down here from the sidewalk of the skyscrapers. You'll find the famous Italian chalk board menu with a proper coffee machine with curings and spices added on the roasting chicken and pork set by the ancient looking cheeses and vintage wines. Chicken liver crostini one of the things to eat with breads is a must try. The Cavatelli pasta served with too rich lamb ragu, tomato sauce and small curled shells set in a wide dish like all the mamas from Naples trying to fatten up their kids. The pappardale with crab meat and crispy white wine take no prisoners.
Location: 20/4 Sukhumvit Soi 31, Bangkok
Price: Chicken liver crostini (150 baht), Cavatelli pasta (350 baht) the Pappardale (450 baht)
Insider tip: don't think about losing weight when you're served over generously, don't forget to try the wines.
13. Indigo French Restaurant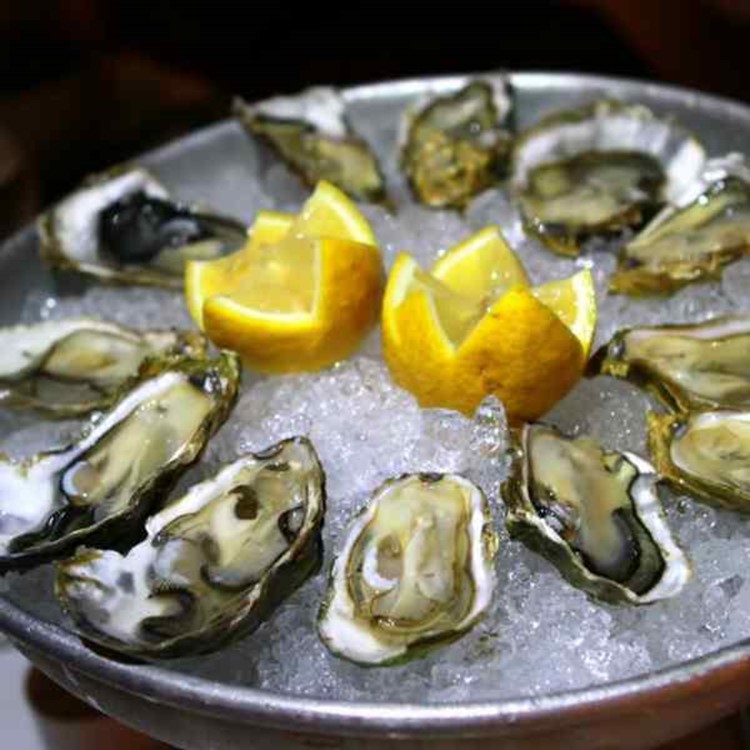 Being the best French restaurant in the country, Indigo is set perfectly to drive a Frenchman from behind directly into his nostalgic surrounding singing La Marseillaise, with cordial and prompt services and old French décor Indigo is flawless for anyone who wants to get off from the frenzied life and read a book silently with a meal like an old Frenchman. Magret de canard au vin rouge with capers and pan roasted sea bass, raifort sauce amongst salmon, sea scallops carpaccio with caramelized shallots ratatouille, all cooked to French perfection. Fines de Claire oysters a rare luxury in Thailand is imported from the French market of Rungis.
Location: 6 convent road, opposite Milly Molones, Silom,Bangkok
Price: 380 + baht
Insider tip: don't forget to order along with some crisp wine and cheese.
14. Peppina Italian Restaurant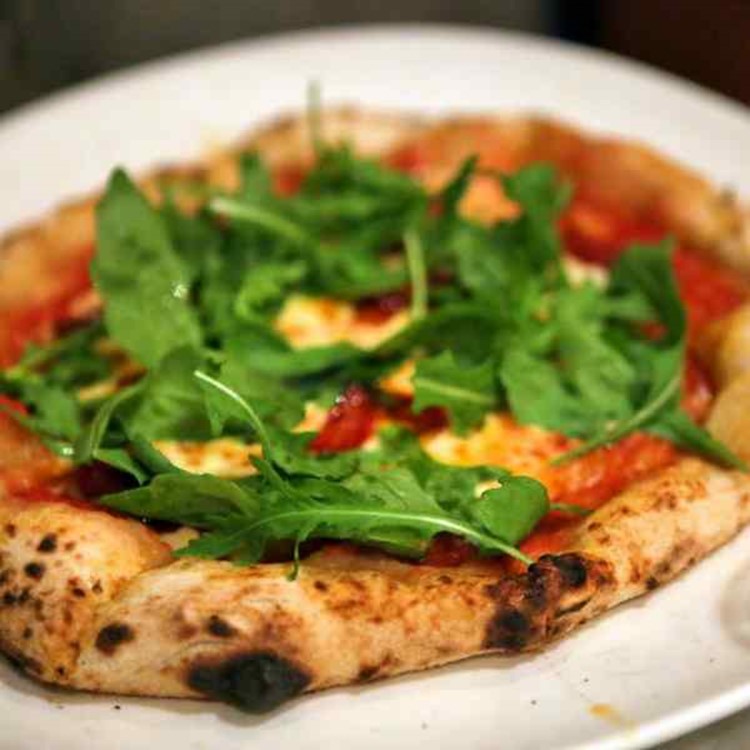 Another Italian restaurant for all the Pizza cravers is a hub of succor to douse the Pizza fire. There are two types of Peppina pizzas, one that are specials which are daily added the other a genuine Napolitan pizza. While the solo is available for 200 baht the larger one is for 400, there's quite a hang to the Peppina's Pizzas, the base whose dough is fermented 12 hours before being shoveled into the oven is lightly charred and has some pull to it, does wonders driving people from all across the city for just a slice to relish.
Location: Sukhumvit soi 31, 10metees from Phron Chit Junction
Price: 200 baht for solo, 400 baht for large
Insider tip: actually take the larger one and get it packed if you're full stuffed, you're bound to crave for it at night.
15. Maverick Restaurant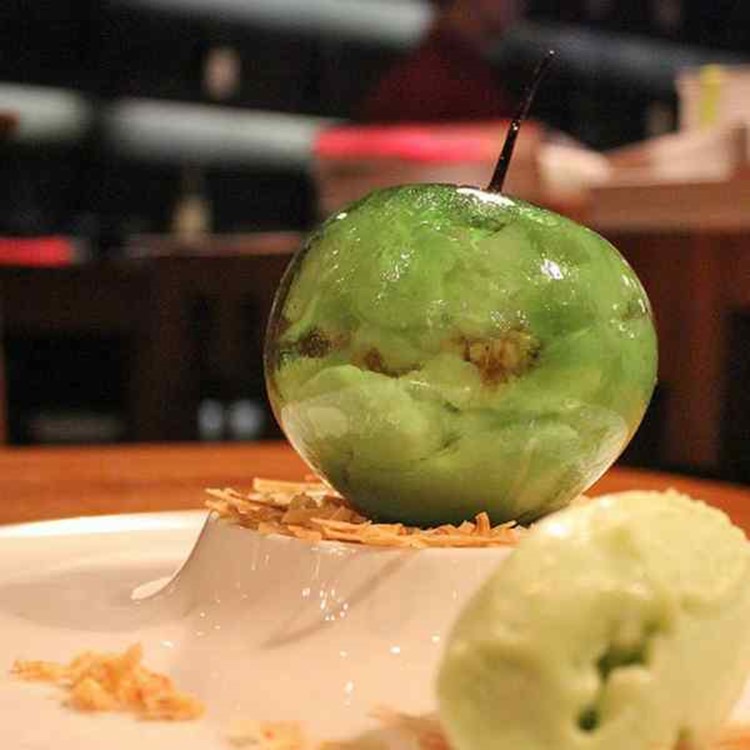 To bring Paris in Bangkok, this restaurant has done much fine and pristine efforts in creating the old 1900s French restaurant vibes, the food also carries the aroma of the ancient days when Paris was the Goddess of fashion in New York and later when the wars too place instilling added nationalism. Escargot the most recommended are thimble-like indents served in a metal tray, with tender and soft snail smothered in café de Paris butter with herbs and garlic with homemade brioche bread fingers for easy dunking with 'sous vide'. Foie Gras Terrine is served on s spiced crostini with tea leaves to garnish on the rubarb jelly.
Location: Sukhumvit 21 Soi 3
Price: escargot (360 baht) foie gras terrine (450 baht), desserts around 200 baht
Insider tip: desert is a must experience, leave the main course but not this savor of lifetime.
16. Thanying Royal Cuisine Restaurant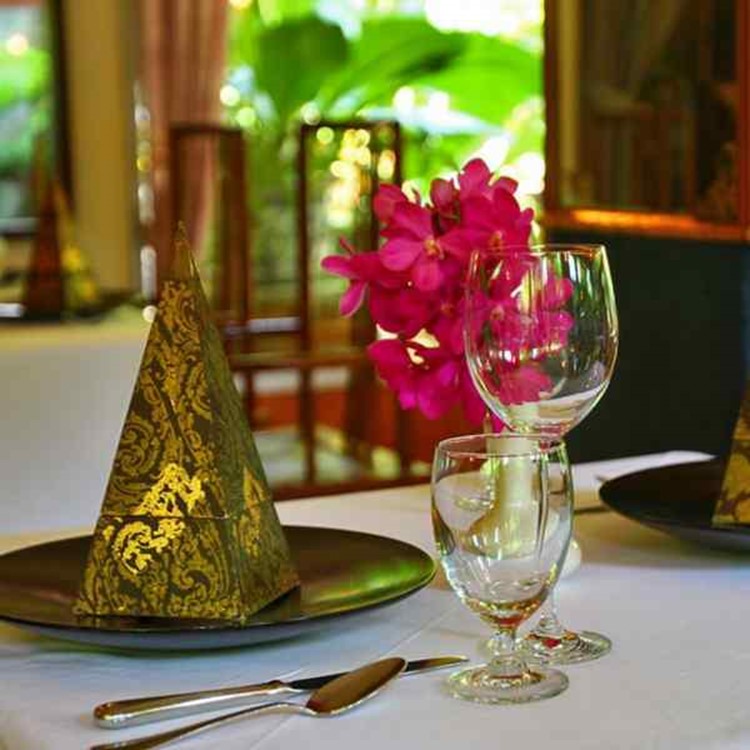 The actual royal life of Thailand? This place is a must step on venture, the vintage Thai ambience, the furniture, the lights, the curtains, the windows, the cutlery and of course the exploding myriad of tastes in the mouth, all fetch about the Royal life which is not a cheesy tale, M.R. Sorut Visuddhi the son of Princess Sulabh who herself was the head cook of the Sukhothai Palace Kitchen, supervises each single array leaving everyone enchanted. Kao Chae a two hundred old dish is astoundingly the most simple and yet popular treat on the sticky hot days, it's an assortment of rice boiled in jasmine and candle fragrance served with a hodgepodge of deep fried and boiled vegetables. Nam Prik Mun Poo Kai Khem is crab mixed with salted egg yolk; many such easy yet sophisticated dishes and siders turn the hunger on.
Location: 10 Thanon Pramuan, off Silom Road between silom 17 and 19.
Price: 660 baht – 990 baht for royal cuisines per person
Insider tip: order anything you like appealing, you're simply going to savor each bite.
17. Baan Som Tam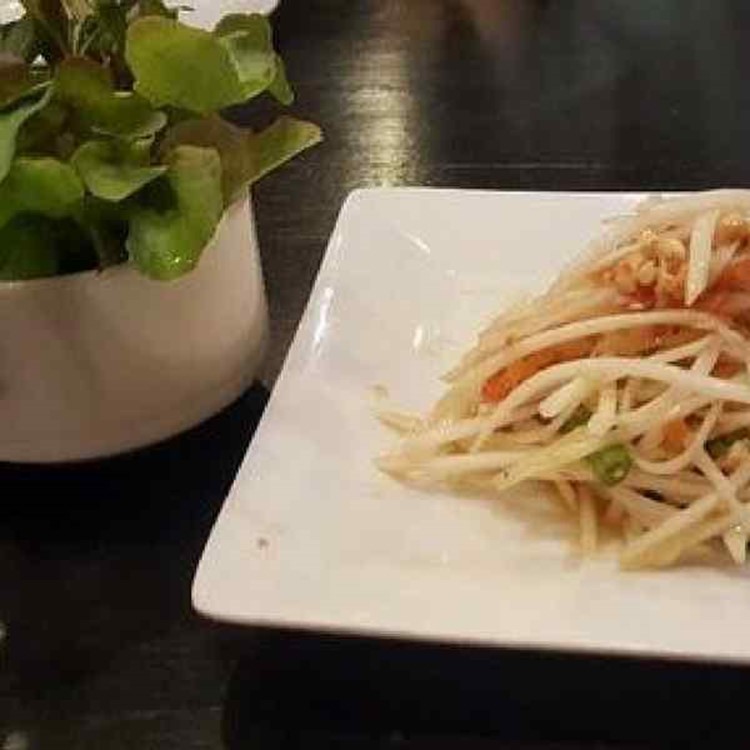 Isaan the most relished cuisine by both tourists and locals alike. Baan Som Tam has the best air conditioned environment with fantastic fresh northeastern cuisines with rock bottom prices to boot freely. When the street stalls under the scorching heat become too much to stand out in the open, people rush to Ban Som Tam to take a dig at their favorite food. The name sake papaya salad- Som Tam, and the Sai krok spiced sausages cooked with sticky rice are matchless here. The tastes are too fresh with massive flavors packed.
Location: 9/1 Sriviang, Pramuan Road, Bangkok
Price: 45-100 baht
Insider tip: try out a few other common local cuisines too, this is the best.
18. Hong Teong Long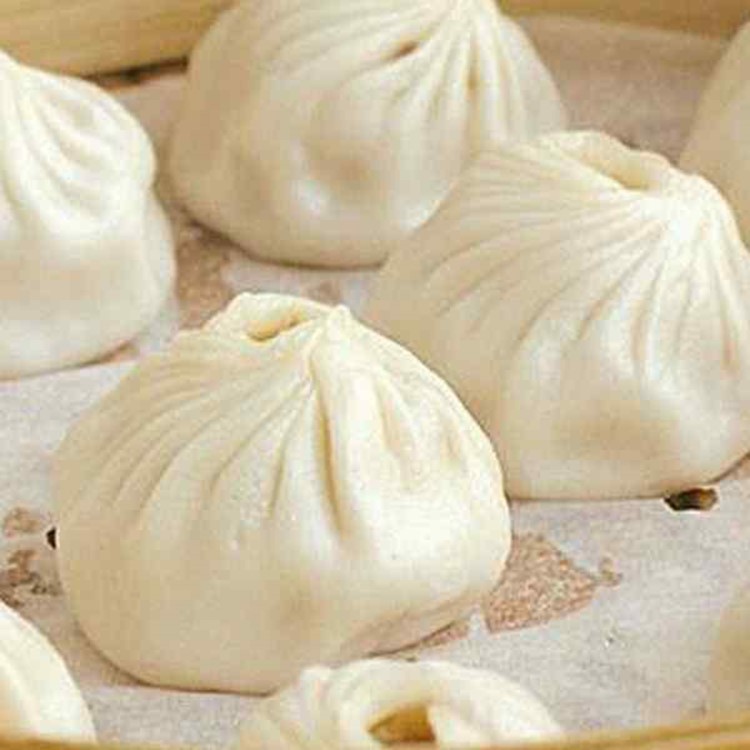 This is the most sought after Nirvana of Chinese dumplings. With red lanterns hanging outside and a hole in the wall, with a waitress who'll try umpteen times to understand your language walks briskly by to the little boy who surprisingly makes each dumpling equal, this is the Shanghain craving you'll mess yourself with afterwards. These perfectly made, not too heavy, not overcooked, juicy yet fried and boiled Xiaolongbao dumplings will make you pack for a week. This place is full each night not only for the dumplings but also for the spicy cucumber and seaweed salad, drunken chicken and red pork dish to breathe your last for.
Location: Thanon Surawong, Khwaeng Suriya Wong, Bangkok
Price: 50-100 baht
Insider tip: it may not look too hygienic, but you'll savor each single morsel with the preciousness of your breath.
19. Home Cuisine Islamic restaurant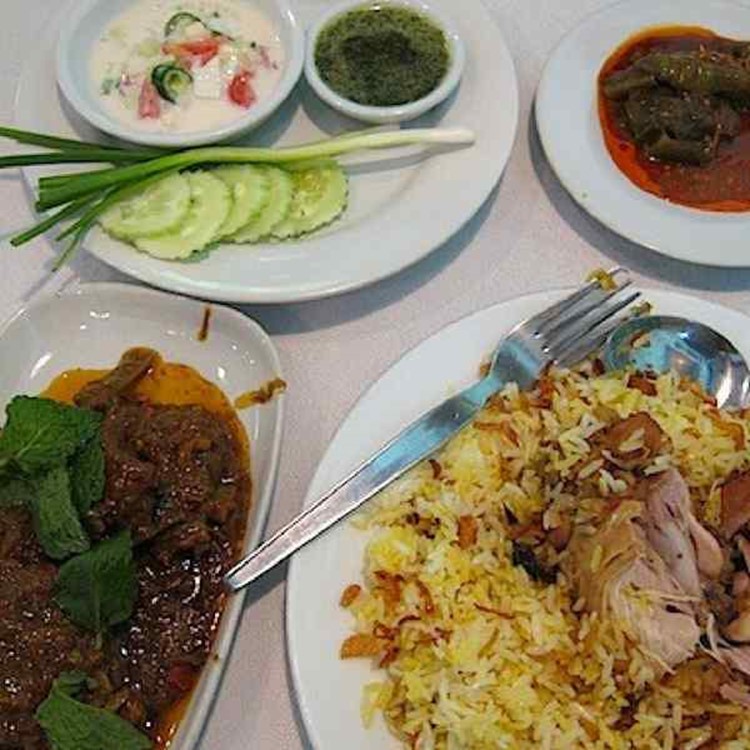 The Indian and Middle Eastern biryani known in Thai as Khao Mok Gai. The whole route of spice loaded route from the old Indian glory to the Persian culinary skills can be tasted in one bite, reliving the gemmed richness of the Mughal Indian magnificence interlaced with Persian dexterity. Chopped onions fried with spices from all over the Middle Eastern countries with chopped chicken, mutton or fishes fried in the gravy topped and mixed later with rice boiled in rose water. The mutton biryani, the chicken biryani and the fish biryani all are matchless and irresistible.
Location: 186 Charoen Krung 36, Bangrak district, Bangkok
Price: 70-100 baht
Insider tip: ask for fewer spices (masala) if you can't digest much of it.
20. Lung Yai Restaurant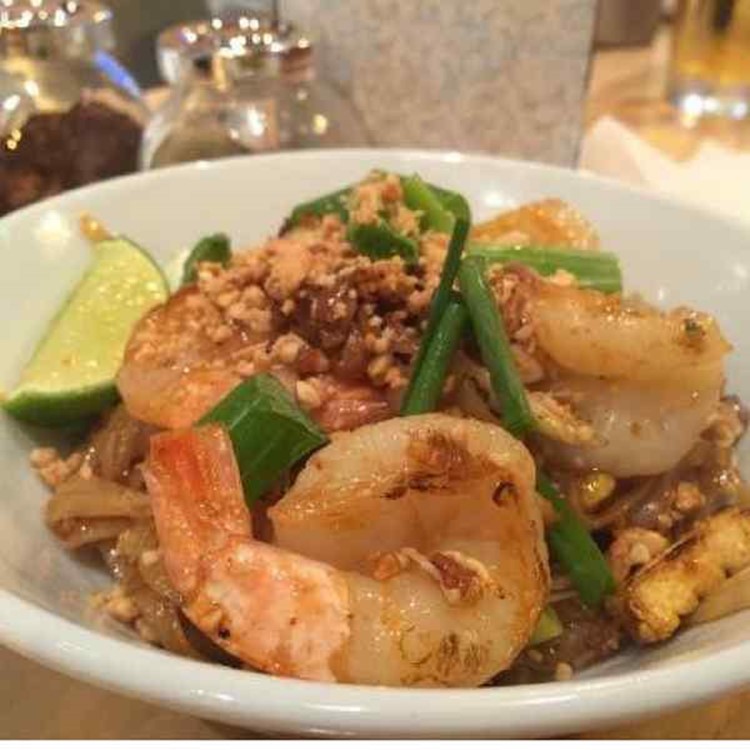 This is also the best local Isaan eatery, at mouthwatering low prices. Hidden in the streets on Din Daeng, it gets a hoard of locals and the well versed foreigners who delve deep into local Thai food. Each single cuisine on the menu is Thai-ish delicious but the most sought highlights are spicy tom sep pork soup, lamb meat salads of all kinds and the fragrant grilled chicken. There are a few wines, beers and other drinks to wash down the food with.
Location: 532 Thanon Din Daeng 1, Khet Din Daeng, Bangkok
Price: 80 baht – 100 baht
Insider tip: the chilies might be too spicy for you, keep a check
21. Pochana 55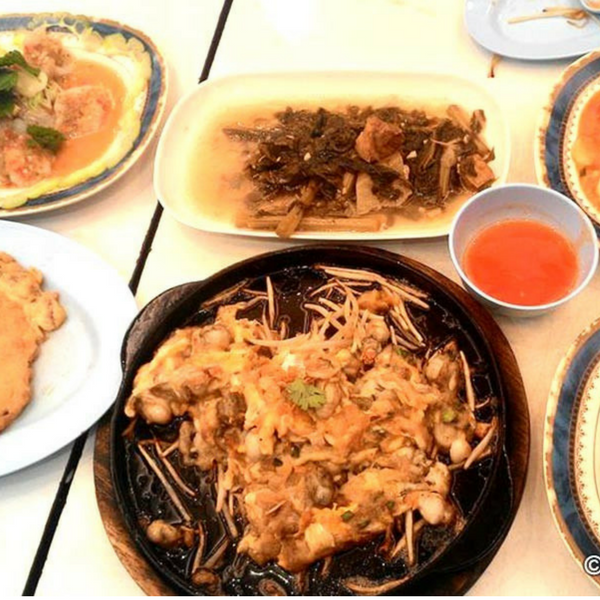 This restaurant has been serving the best local Thai to people for over two decades, quietly set on the street side with simple decorations it's usually filled up during nights, famed for its khao tom rice soup, it also serves various sizzling iron platter beef and fish gastronomies to hundreds daily. The tom yam here is a bench mark to level up with the relishing level of other famous Thai soups. The dok krachon 'little flower' made especially during the rainy season is always mouthwatering as your see the sky pouring.
Location: 1093 Sukhumvit Road, Khwaeng Khlong Tan Nuea, Khet Watthana, Bangkok
Price: 200-300 baht
Insider tip: don't forget to try multiple dishes so that you won't regret later.
22. Bankara Ramen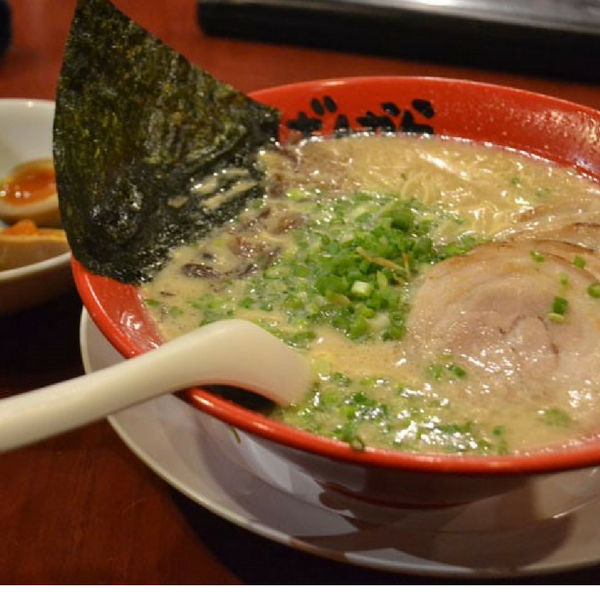 The world famed Ikebukuro ramen house has its first international branch here in Bangkok, filling up ones nostrils and eyesight with all that Tokyo offers. The interior, the Japanese décor, the food tasting as if made in the very air and bonfire of Japan. Bankara puts up four featuring huge portions of signature ramen, tonkatsu (stewed pork belly), Tsukemen (cold noodles dipped in soup), Miso Ramen, with toppings such as of seaweed, pork, egg etc. to add more savor individual garlic presses are provided to each diner. The Gyoza dumplings compliment the ramen outstandingly. The huge bowls of ramen will leave you sated and chock-a-block.
Location: 32/1, the Manor, Khlong Tan Nuea, Watthana, Bangkok
Price: 150 -250 baht
Insider tip: pick the right ramen according to the mood, you're about to have an experience of a lifetime.
23. Took Lae Dee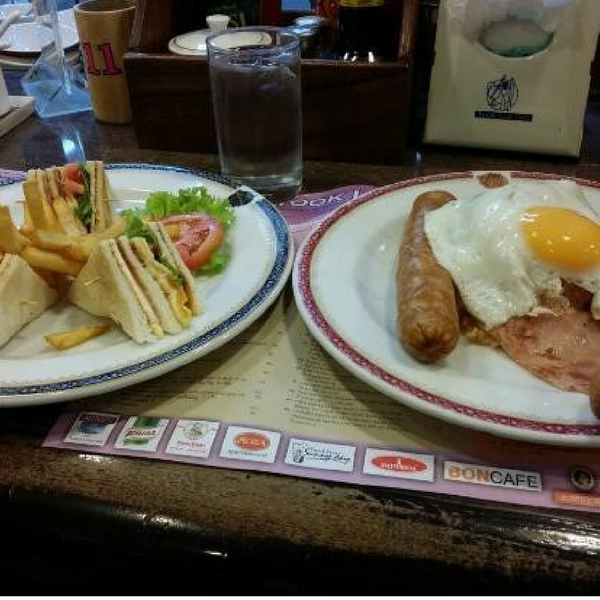 This is a renowned restaurant throughout the country which means 'cheap and good' in Thai. There's nothing too special about it, but the locals have a fond attachment towards it and the regulars swear by it, many visitors to Thailand end up spending hours here over big American breakfasts of eggs, bacons, hams, orange juice, toasts, sausages, coffee or tea. It has many branches in various malls and supermarkets and people just don't seem to get bored of it.
Location: 162 Khwaeng Khlong Tan Nuea, Khet Watthana, Bangkok
Price:50 -100 baht
Insider tip: try almost anything, it's cheap, clean and good vowing to its name.