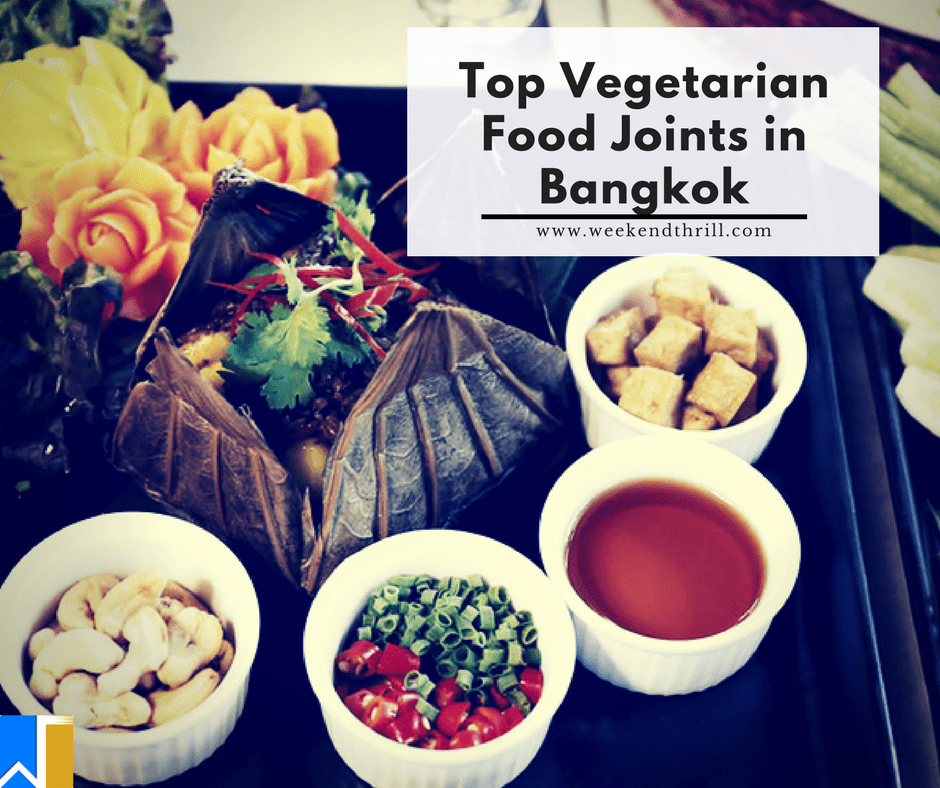 To make your trip to Bangkok more relishing and delectable to your taste buds, here's a list of purely vegetarian food joints in Bangkok planned out just to make this weekend getaway more cherishing and invigorating. From the scandalous dance of the spice loving taste buds to the obscure appeal of the sweet taste buds and the perturbing enchantment for the tangy taste buds these places to eat in Bangkok offer it all, in the most luscious possible presentation. There are a lot of things to do in Bangkok and places to visit in Bangkok, each place offers its best scrumptious delight, don't forget to let your taste buds swoon. If Indian vegetarian cuisines are what you crave for, we have some Indian restaurants in Bangkok mapped out just for you.
Na Aroon at Ariyasomvilla Boutique Hotel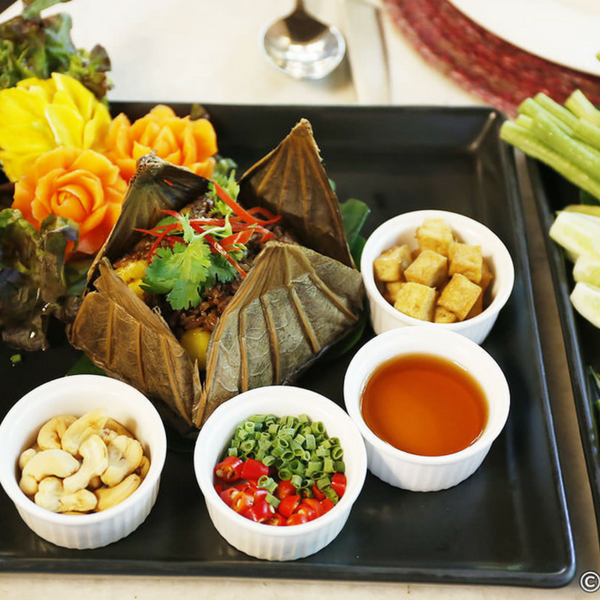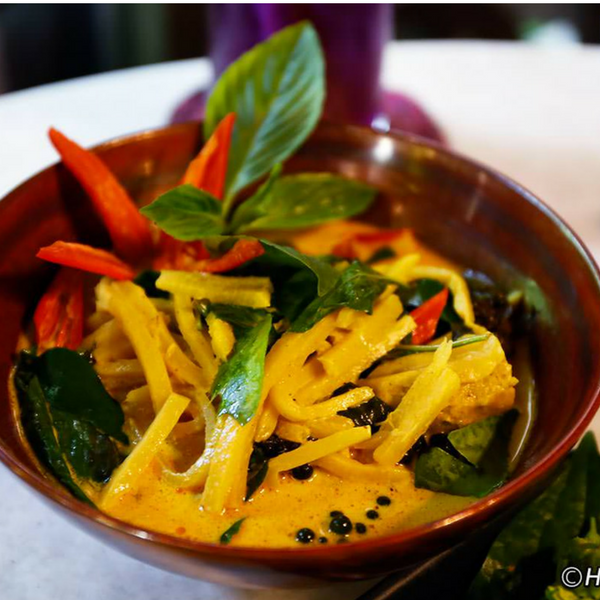 Running since the early1940s, it has a high ceilinged vintage dining room with traditional Thai décor, all colorful silks, wooden floors, unusual kink knacks lining up the display cabinets, stenciled gold leaves on the wooden door for entrance, it's a delightful array of organic and Thai vegetarian dishes served here. Seafood and non-vegetarian are also served here but if you're a Jain, Brahmin or simply a vegetarian, they have the best for you. The Ariyasom yellow curry with bamboo and imitation chicken is prepared right from the scratch; the tofu bears the same consistency as the mellow and tender chicken breast. Khao Hor Dai Bua is the most recommended dish for the vegetarians; it's packed with toasted tofu along with lotus seeds lined up with side dishes of nuts and chilly with sweet sticky sauce.
---------------------------------------------------------
Best Deals for the Month
Location: 65 Sukhumvit Soi 1, Bangkok
Price: 850+ baht
Insider tip: add some rice to your order, it's served in appetizing brown, black and real blue colors.
Broccoli Revolution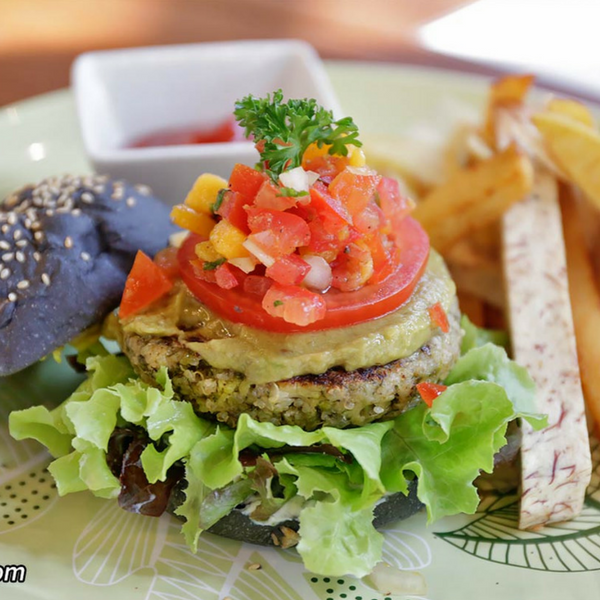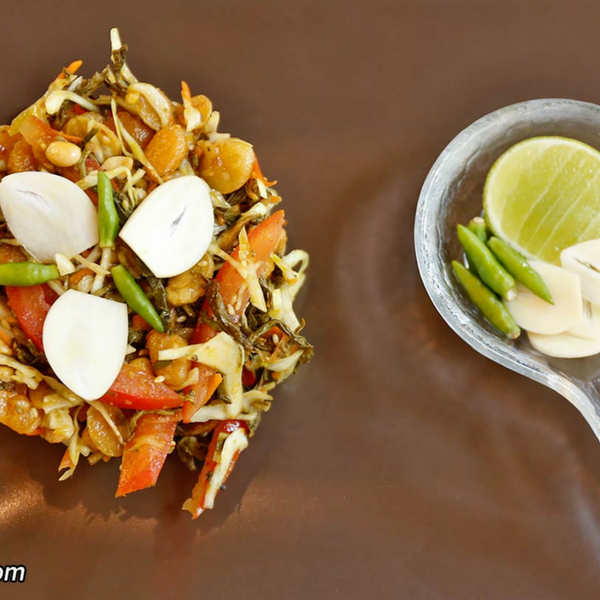 This restaurant is a trendy confluence from Thai to Vietnamese, Myanmar and Lebanese food, its ambience created with brushed concrete and plants hanging from the ceiling, the woodwork and huge glass windows along with only organic and vegan-friendly food served exhibits it as a sophisticated hipster hangout. Quinoa burger is the present best seller, filled with broccoli puree and laid with mango salsa on charcoal bun. The mezze platter, comes with hummu,tzatziki and babaganoush.
Location: Sukhumvit Road, on the corner of Soi 49 between Phrom Phong and Thong Lor, Bangkok
Price: Charcoal bun (220 baht), mezze platter (290 baht)
Insider tip: don't forget to try the juice bar, it's a rush of more than tastes; they have an art space and bar on 2nd and 3rd floors.
May Kaidee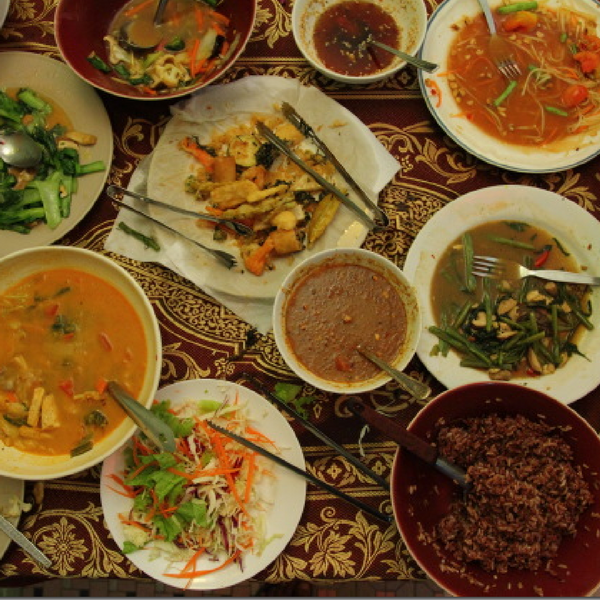 It reigns in the tastiest vegetarian food in old Bangkok city, favorite of all backpackers; it has spawned several branches further in the Chiang Mai and crossing over the Atlantic to the US. It's also famous for its cooking classes, serving the old Thai dishes in a classic manner from humble vegetarian curries and fried rice to the most complex curries and soups; it serves it all in the most efficient grace.
Location: ground floor, Thai Cozy House, Tanao Road, Bangkok
Price: 150+ baht
Insider tip: look up for the hot of the day, you won't go disappointed.
Bonita Café and Social Club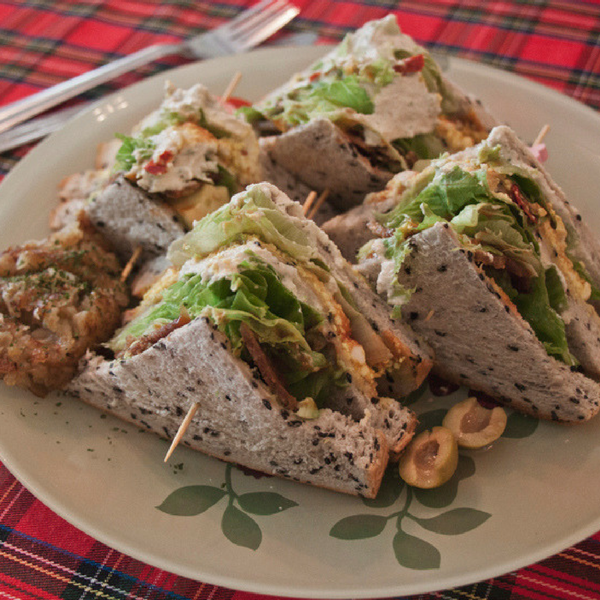 Appetizing vegan and raw dishes are the specialty of this place, located close to the Hindu temples Wat Khaek, it's always welcome to the vegetarian devotees. Run by a Japanese-Thai couple it has a setting of an old beautiful Thai kitchen laced with Japanese fillings, with fragile crockery in the show case and some friendly cats passing by; it not only serves some raw dishes carved into semblance of edibility, pastas, Asian fusion dishes, non-dairy chocolate mousse, fruit shakes, pizzas, carrot cakes and various other vegan treats.
Location: 56/3 Pan Road, Silom, Bangkok
Price: 100+ baht
Insider tip: try the non-dairy mousses or cakes; you'll be astonished at the efficiency of the taste.
May Veggie Home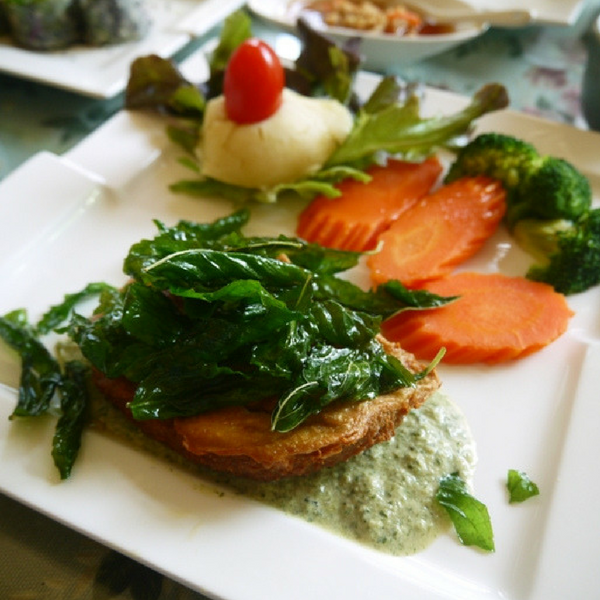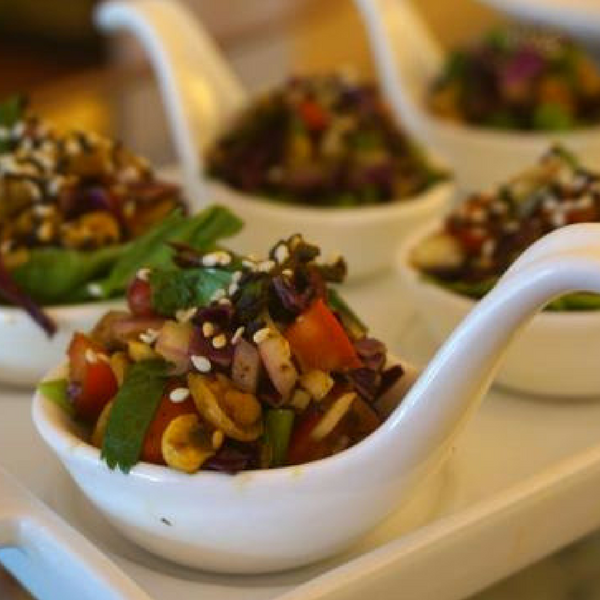 This restaurant has Thai and pan-Asian menu with full gamut of traditional or converged Thai cuisines with Japanese gyoza, Burmese Tea leaf, Vietnamese spring roll along with mushroom dishes as siders. May veggie has lots to offer, along with the serene and modern ambience it peacefully makes up the vegan atmosphere; vegan ice-cream, vegan bakery items, vegan chocolates and a lot other vegan products are sold too.
Location: 8/3 Sukhumvit Soi 16, Asok Junction, Bangkok
Price:200+ baht
Insider tip: don't forget to buy a vegan ice-cream, the way it tantalizingly melts in your mouth will make you want for more.
Seven Spoons Restaurant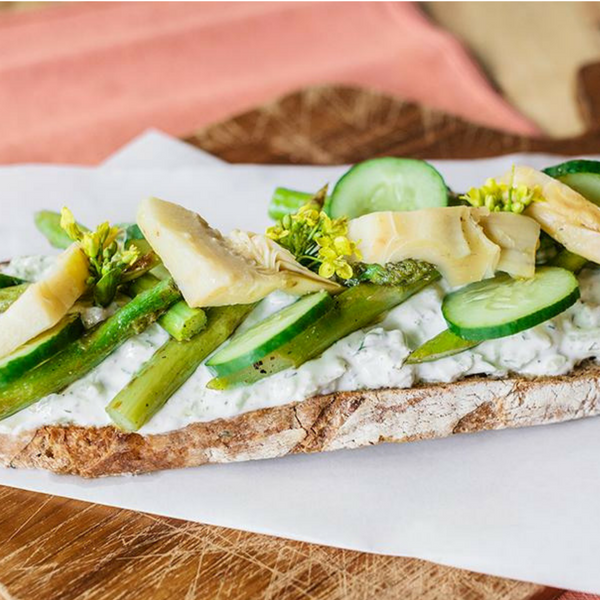 It's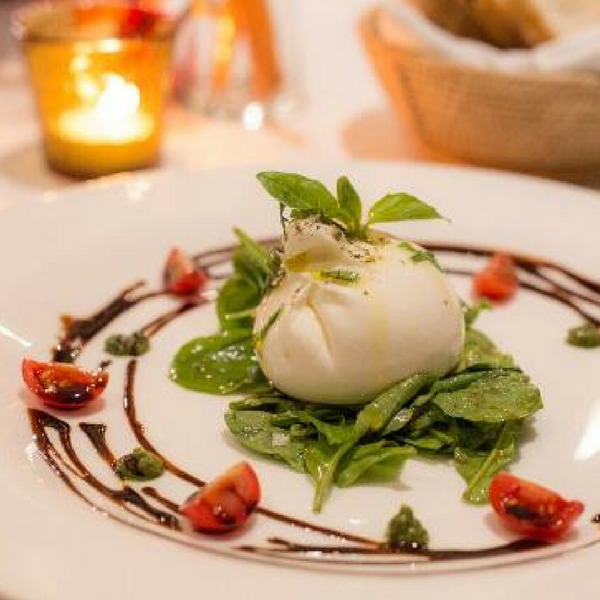 A real economical luxury which leaves everyone agape when the bill comes. With a recently expanded branch, Seven Spoons is a rare find in the city taking the delicious food and strong cocktails, mocktails and cosmopolitans in hand. They also have an eclectic taste in wine collection and offer by both glass and bottle. The menu is usually seasonal or local produce, a variety of vegetarian with a Mediterranean tinge, just like the drinks, the salads and their toppings are like little treats from the royal era, the vegan fritti with a masala dripping sauce (120 baht) and Falafel salad with tzazkiki and aubergine (180 baht) will be on the mouth of anyone who's just tasted it for once.
Location: 211 Chakkrapatipong Road, intersection of Lan Luang Road
Price: vegan fritti with a masala dripping sauce (120 baht), Falafel salad with tzazkiki and aubergine (180 baht)
Insider tip: new dishes are introduced in new seasons, feel free to try you won't leave disappointed.
Siam Tea Room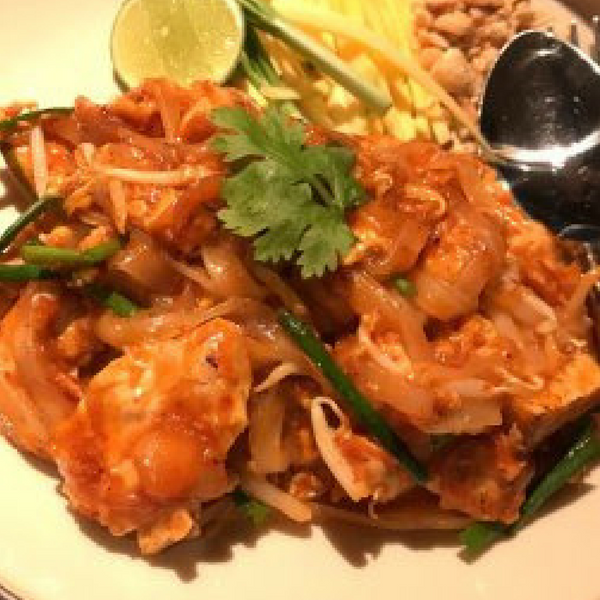 A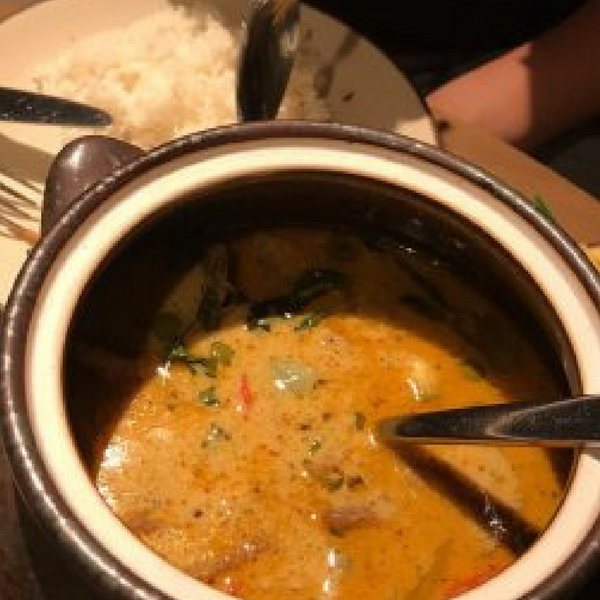 Mecca for food and booze, and a paradise of pastel colored pastries', house baked goodies, little muffins and various other baked goods; its set in typical Thai style ambience with custom made cutleries from the village of Aranyik, shining on the table. It serves the best traditional Thai food re-creating the old cuisines, a mixture of pastes, spices and leaves from all over Thailand.
Location: Marriott Marquis Queen's Park, Lobby Level, 199 Soi Sukhumvit Klong Ton, 22 Sukhumvit Road, Khlong Toei, Bangkok
Price: 500+ baht, silver Jubilee tea blends (79 baht)
Insider tip: it serves the best tea; don't forget to drown in the sensation.
Ethos vegetarian Restaurant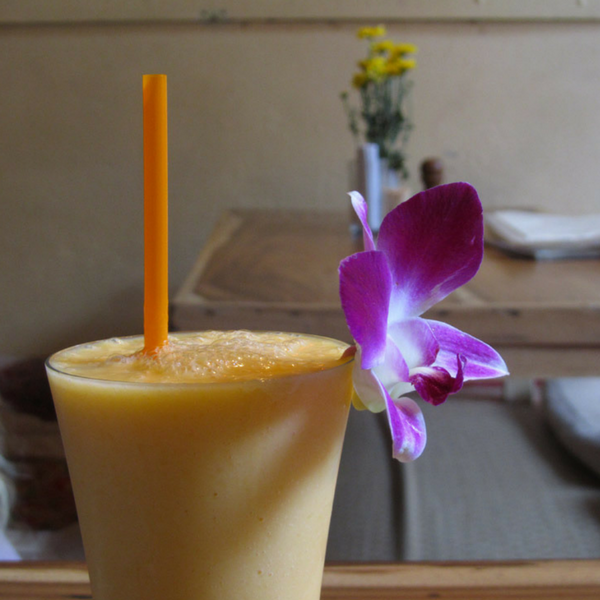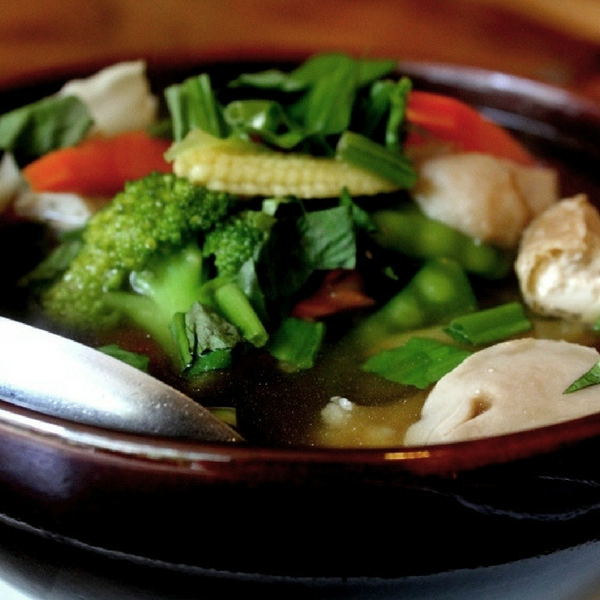 They rightly call themselves a 'traveler's oasis', it has a tranquilizing ambience away from the chaotic city life. Ethos is set with low sit down tables with fluffy cushions to sit on; the normal dining area has simple wooden chairs and tables. Hummus is best served with warm pita bread; it's lightly spiced with a dab of tahina sauce sitting in the middle, with a handful of mild sweet onions brushed up and a garnish of cilantro.
Location: Tanao Road, Phra Nakhon, Bangkok
Price: mango lassi (30 baht) hummus (70 baht)
Insider tip: try a three course meal, you'll leave amazed.
Anotai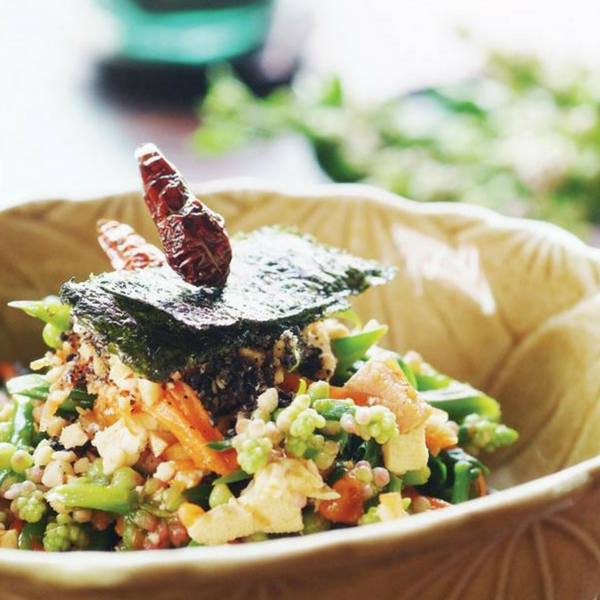 Famous for its organic salads, pastas and herbal juices, once you step inside Anotai you'll bask in its multiple personalities: a score of dark wooden furniture glazed with ruby cushions against the pale yellow walls with Chinese arches and jars filled with exoctic herbs and spices. Its salads are famous for their four dressings, the balsamic, the low-cholesterol Caesar, miso and mustard honey. There are various types of pasta and spaghettis, all organic along with the Thai dishes.
Location: 976/17 Rama IX road, Khwaeng Bang Kapi, Khet Huai Khwang, Bangkok
Price: 110 + baht
Insider tip: their herbal drinks are concocted to revitalize you.
VEGANERIE Concept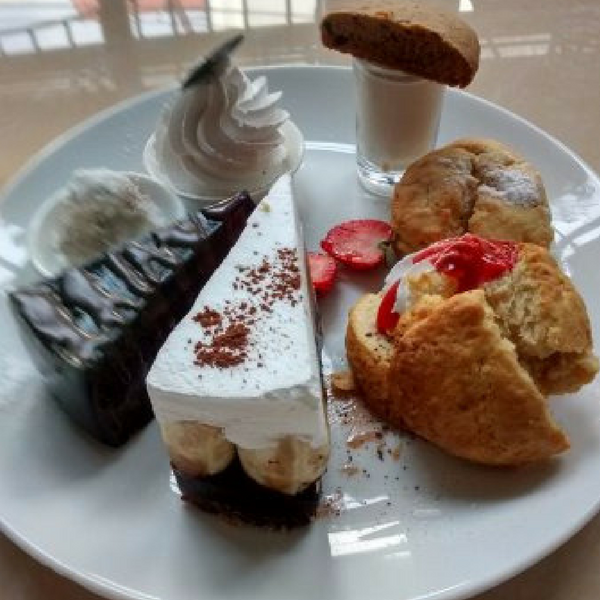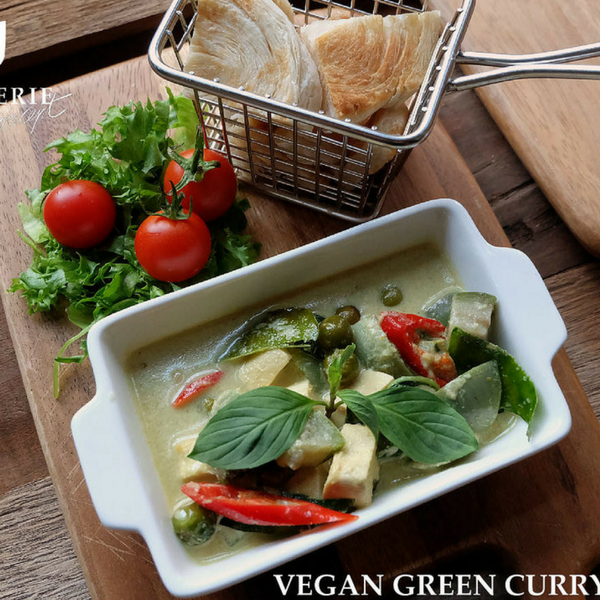 This is a modern rustic delight, the shadowy concrete walls at the backdrop with wooden and leather furniture with black iron meshed panels meeting beautiful green ferns and natural light flooding in creating a dimmed mute place for conversations to flow and meals to relish. Salads, sandwiches, curries, smoothies, pastas, juices and a lot more other varieties. Zucchini noodles with basil and tomato sauce, crisp fried spring rolls, and aromatic chickpea coconut curry rice bowl with sweet potato, vegan waffles and ice creams all direct toward the healthy eating resolution.
Location: 35/2 Soi Methiniwet, Sukhumvit 24, behind Benjasiri Park, Bangkok
Price: Zucchini noodles (230 baht) spring rolls (190 baht) rice bowl (200 baht) vegan waffles (165 baht) ice cream (55+ baht)
Insider tip: try other bakery goods with erupting sweetness.
Water library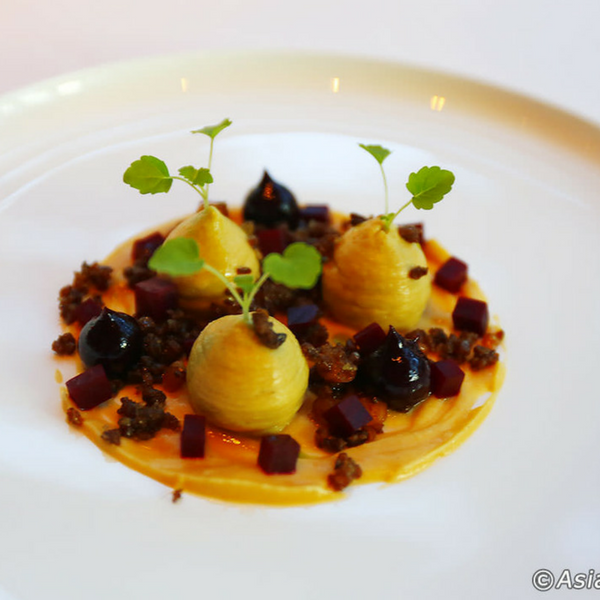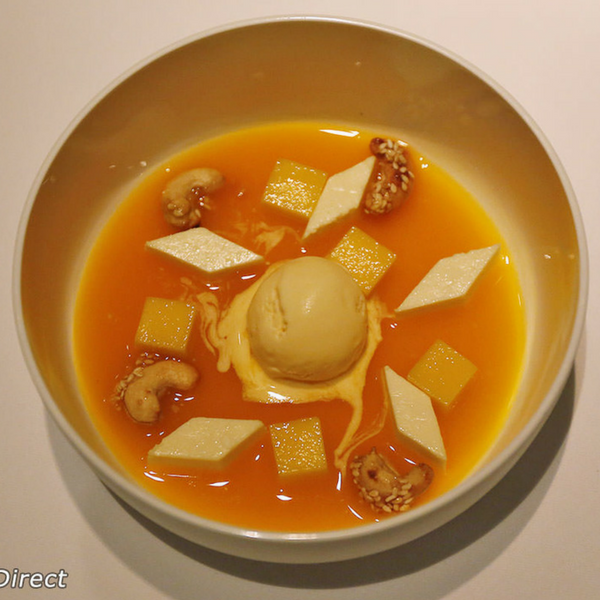 This beautiful French restaurant is quirky courtesy of its name, Chamchuri branch being the famous one, serves the best non-traditional French ingredients mixed into food turning it into classics. It has two and three courses dinner, foir gras is the boldest dish for its aesthetics and flavor with mounds of foie gras cream spotted around specs of beetroot moosethrough sprouting greenery with crispy pumpernickel and thin layer of hummus. The Canadian scallop, an impressive dish set on a bed of sea salt with yuzu's strong flavors and shaved truffle add joy in the being.
Location: level 2, Chamchuri square, Rama IX road
Price: lunch 2 courses (880 baht), 3 courses (990 baht); evening five course 2900 baht.
Insider tip: France and wine have been twins; don't forget to order some to gulp down your dinner.
Indus Restaurant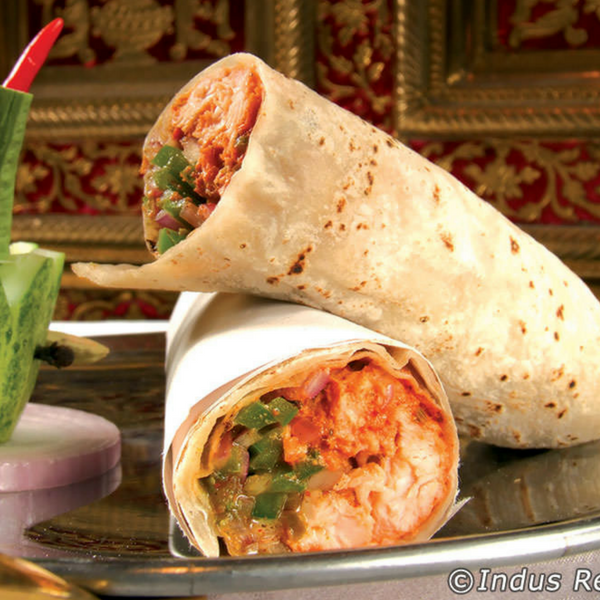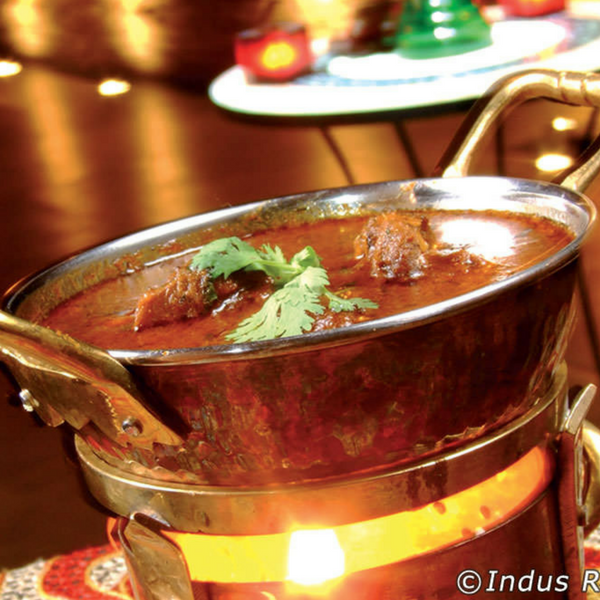 From the holy rivers of India, where cultivation along its banks produces vegetables and herbs well put together fix up the most tantalizing meal to the taste buds. Here the recipes from the 16th century, which would glory in the dining of the majestic Mughal kings, set charily on the golden bowls with diamonds studded on the handles and rubies kissing it, Indus revives it all in the most striking way possible. The paneer kofta curry, fried cottage cheese set in a curry of mixed purees; the malai kofta, the sabji stuffed roti, all carry their roots to long back when the Indian empire thundered and roared. Indus is one of the best Indian restaurants in Bangkok.
Location: 71 Sukhumvit 26
Price: 400+ baht
Insider tip: the efficient staff can help in deciding the dishes, ask for less spices.
Rang Mahal Rooftop Indian Restaurant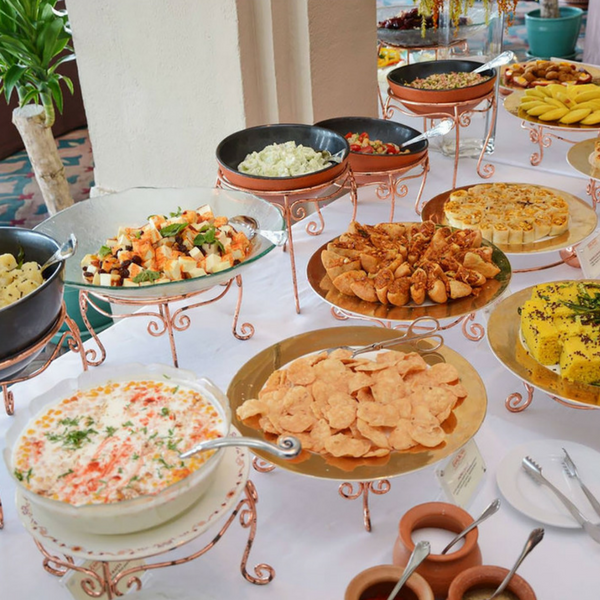 To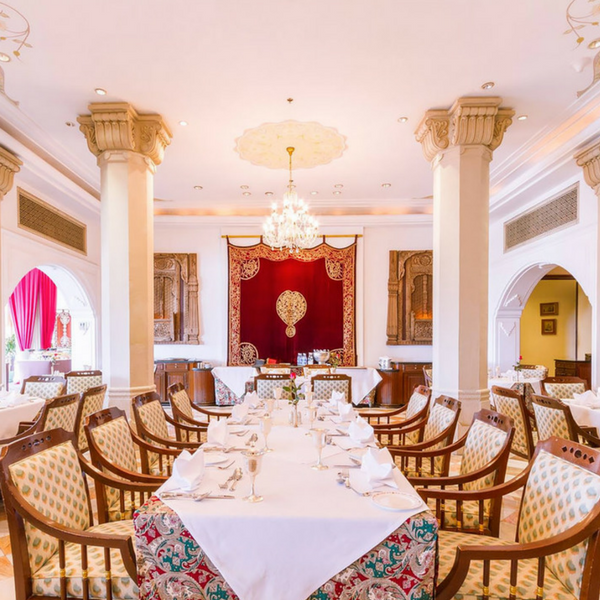 Give a glimpse of the Mughal Grander, the Rembrandt hotel has made its rooftop restaurant as the Rang Mahal to give a hint of the 15 century lifestyle of the Mughal Empire; it's the best Indian restaurant in Bangkok. The thick Persian carpets, the intricate designs on the plasters to give the royal Mahal (palace) look, the glass chandeliers, the designs on the furniture and the table cloth, the rich Indian weaved curtains, the clanking cutlery all give a gentle peak into the bird of Gold that India once was. The Mughalai- paneer, the different vegetable curries, the types of breads and rotis and the signature Indian deserts, this myriad of taste is bound to slash the wits out of any bland tasting taste bud. There are premium set menus, the Maharaja and Maharani Menu at 995 baht- purely vegetarian. Buffet of incredible ranges of Indian cuisines at 850 baht from 11:00 -14:00.
Location: 9 Sukhumvit Soi 18, Asoke
Price: vegetarian Maharaja and Maharani Menu at 995. Buffet at 850 bhat
Insider tip: don't forget the Khus or Sherbat drinks, buffet has wide range of cuisines from different states.