So, you have been slouching at your office during weekdays and staying indoors on weekends due to the hot weather but now the monsoon has almost hit the nation and weather is all cool & cozy. This makes a perfect time to go out & explore the Nature. We have got your back and here we are giving ideas about 6 offbeat weekend treks around Mumbai. Get your trekking gears on & let's head out to explore.
Weekend Treks around Mumbai
KATRABAI PEAK TREK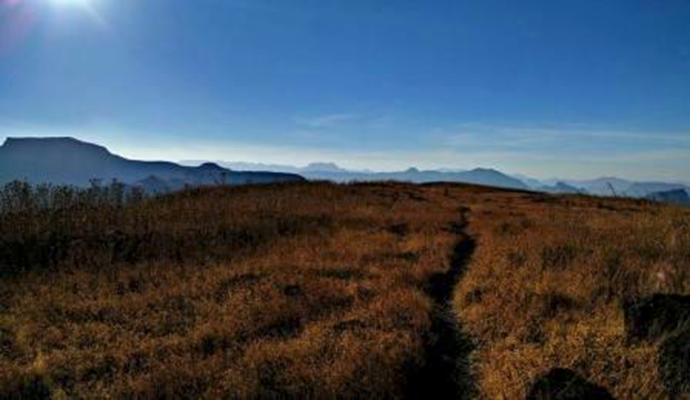 Source-mumbaihikers.com
---------------------------------------------------------
Best Deals for the Month
Katrabai has the highest rock exposure in Sahyadri. Katrabai could show chilling nights even in the month of May. One can see vast expanse of Harishchandragad, karkai, Kunjargad, balubai peak, ghodishep to the south, Ajoba, karanda to the west, Muda, ghanchakkar to the east, Ratangad, Alang, Madan, Kulang, kirda peak, kalsubai, Pandhara mountain to the north.
Duration: 1 Day (Starting on night before selected date)
Difficulty: Moderate
Trek Duration: 2.5 hours ascent and 1.5 hours descent
Distance: 5 kilometres one way
Max Elevation: 1408 meters
Meeting point: Kasara station (1:20 AM)
Book your Katrabai Peak Trek Here
2. Special Fireflies Trek to Prabalgad Machi
Source- mumbaitravellers.in
Fireflies are bioluminescent creatures that give a mating call with the light they spread. Prabalgad is located between Panvel and Matheran at 2300 feet, on Mumbai-Pune road. People can see it from express highway a V-Shaped one. There is nothing more amazing than seeing lightning bugs glow in the dark. Prabalgad was known as Muranjan until it was taken over and renamed by the Maratha forces under Shivaji's rule. There is a dense forest on the way.
Duration: 1 Night 1 Days
Height: 2320 Feet above MSL (Approx)
Grade: Easy
Base Village: Thakurwadi
Region: Panvel
Meeting Point: Panvel Railway Station at 06:15 PM
3. Fireflies Special – Night Hike and Camping at Sandhan Valley
Source-mumbaitravellers.in
Sandhan valley is a water carved valley around 200 feet deep. It is located near Bhandardara region near village called Samrad. The Valley of Shadow is situated in the western ghats of Sahyadris provides night treks around Mumbai. Valley is surrounded by Alang, Madan, Kulang, Kalsubai, Ratangad and Ajoba mountain range.
Duration: 2 days
Base: Samrad Village
Grade: Easy
Region: Bhandardara
Meeting Point: Kasara at 3:00PM
4. Fireflies Trek to Rajmachi and Kondane Cave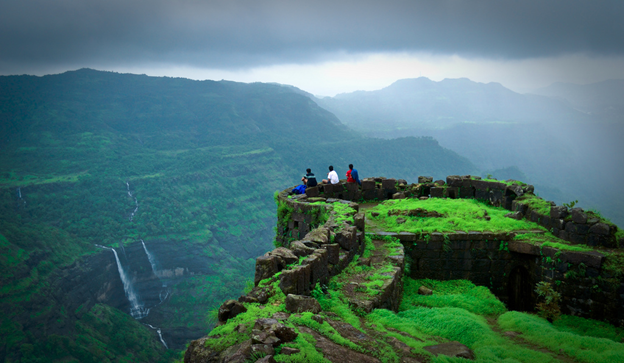 Source:trekmatesindia.com
Kondana Caves to Rajmachi trek is counted as one of the most exciting treks. Rajmachi is a fort in Karjat region. There are two forts which were built by Shivaji Emperor. It is a famous spot for trekking in Mumbai. This route in monsoon is truly exciting. If you are walking near dusk or dawn time then you can see lot of fireflies twinkling around you. In rainy season this place is filled with giant waterfalls and greenery.
Height: 3600 Feet above MSL (Approx)
Grade: Easy – medium
Starting and Ending point: Karjat Station
5. Night Trek to Kalavantin Durg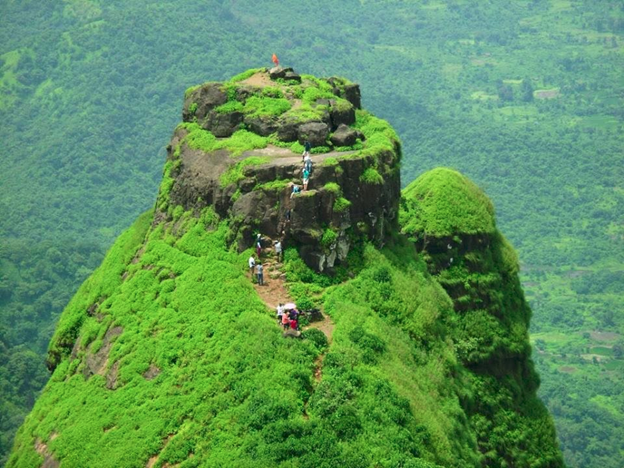 Source: natureknights.net
Kalavantin Durg is located between Matheran and Panvel in the Indian state of Maharashtra, at an elevation of 2300 feet in the Western Ghats. It was built on a plateau very close to Matheran. It also offers a small trek in Mumbai through the forest which has potential Wildlife. At the top of Kalavantin Durg you can see the Peb, Chanderi, Matheran, Karnala, and Ershal forts.
Duration: 1 Night 1 Days
Height: 2330 Feet above MSL (Approx)
Grade: Medium
Base Village: Thakurwadi
Region: Panvel
Meeting Point: Panvel Rly Station (11:00 PM – for both Mumbai and Pune People)
6. Night Trek to Kalsubai Peak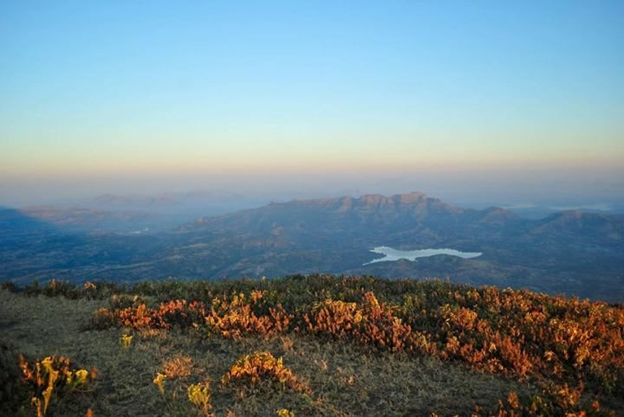 Source: mumbaitravellers.in
Kalsubai with its towering height of 5400 ft, recognised as the highest peak of Maharashtra. Kalsubai lies in the Sahyadri mountain range. This entire range is amazing from the trekking point of view. This being the highest peak, it commands a beautiful view, a weekend getaways around Mumbai. Starting from west to east this range contains Kulang, Madan, Alang forts. Top of Kalsubai peak gives an excellent view of all these forts. Kalsubai, though a highest peak, from trekking point of view it's easy. the peak has a temple and to visit this temple many people trek to the top.
Duration: 1 Night – 1 Day
Activity Type: Trekking
Difficulty Level: Easy – Medium
Starting Point: Kasara at 8:40 PM