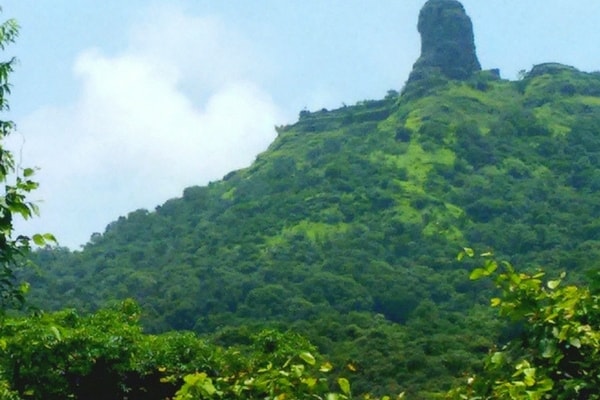 Feeling drowsy after a week of hard work? Want to go out here and enjoy your weekend? Then this article will surely help you out to choose the places you long for, situated around Pune. Pune has a lot of places around it that must be visited at least once in your lifetime. So, scroll down and check the rest of the article to explore and get an idea about all the places.

Long Weekend Trips from Pune

Following are the different places around Pune which offer an amazing weekend getaway.

---------------------------------------------------------
Best Deals for the Month
1.Khandala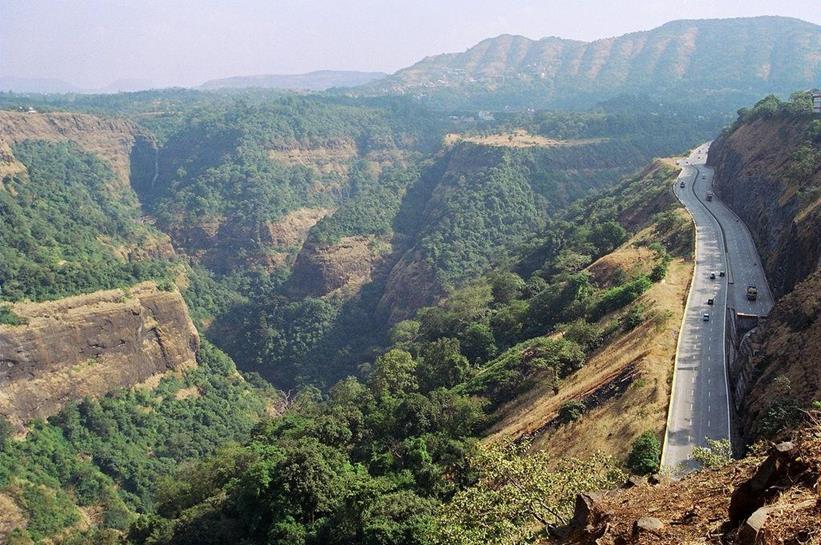 Image source: Flickr.com

Khandala is one of the popular places to visit around Pune situated at a distance of a mere 7 kms from karjat. It easily comes under the category of long weekend trips from Pune because of its easy accessibility. Khandala is a great pace place to visit to experience the charming hills and astonishing sceneries.

Distance from Pune: 70 kms

Place to visit in Khandala:

Tiger's Leap, Amrutanjan Point, Duke's Nose, Bhushi Lake, Karla and Bhaja Cave, Kune Falls, Rajmachi Garden, Sunset point, Della adventure theme park

Things to do in Khandala:

Get to experience a breathtaking view at the duke nose

Visit the lohagad fort.

Enjoy a boat ride at Pawna lake

Visit Della adventure theme park to encounter a thrilling experience of bungee jumping, bumper boats, rock-climbing and mountain bikes.

2. Lonavala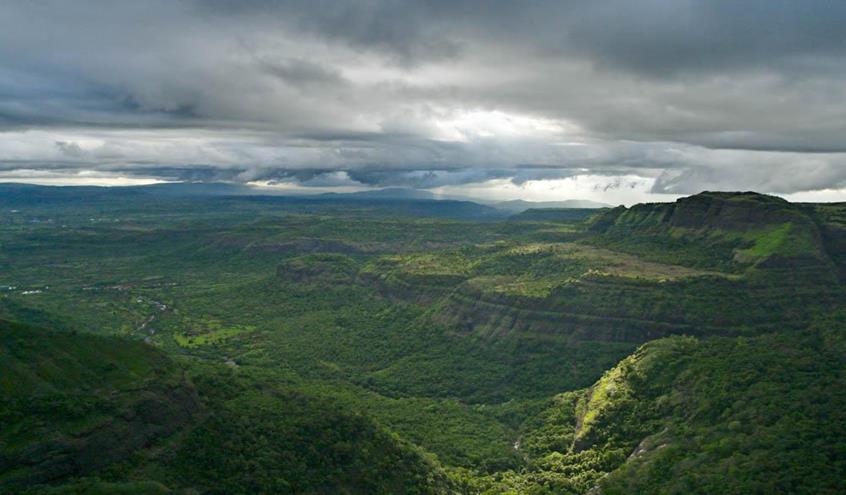 Image source: Flickr.com

Lonavala is the best place around Pune for a weekend getaway. Lonavala and Khandala are beautiful twin hill stations located at a distance of just 4 kms away from each other. So, people if you are visiting Khandala then you must also definitely visit this amazing hill station.  Lonavala is very famous for its sweet delicacy called chikki, a type of caramel sweet which is a must try dish if you are out there in that city. Lonavala has many towns around it and offers a perfect choice for some beautiful long walks with your loved ones.

Distance from Pune: 68 kms by road.

Place to visit in Lonavala:

Phanasrai, Koraigad, Takve Lake, Rajmachi, Tikona, Tungarli Lake, Ryewood Park, Lonavala Lake

Things to do in Khandala:

Visit the Ryewood park for recreation

Enjoy picnics near Valvan reservoir

Camping overnight in Phan Asrai

Visit the jaw dropping Karla-Bhaja Caves

3. Kamshet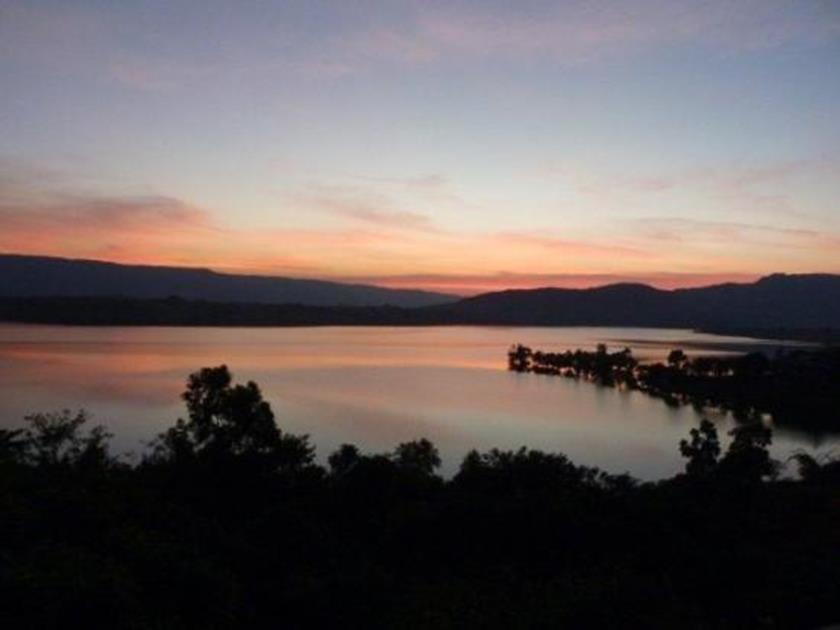 Image source: holidify.com

Kamshet might just be the right places to visit around Pune if you are an adrenaline freak and has a lot of places to keep your mind occupied. It is an excellent weekend getaway owing to the easy access from Pune and is also located very near to Pune. Never miss out to visit this place if you are around Mumbai and Pune.

Distance from Pune: 52 kms by road

Place to visit in Kamshet:

Bedsa caves, Bhairi Caves, Shinde Wadi hills, Kondeshwar temple, Karla Caves.

Things to do in Kamshet:

Indulge in paragliding to get a once in a lifetime experience.

Visit the Kondeshwar temple

Trekking in Bhairi Caves

Enjoy city shopping in the local markets.

4. Dandeli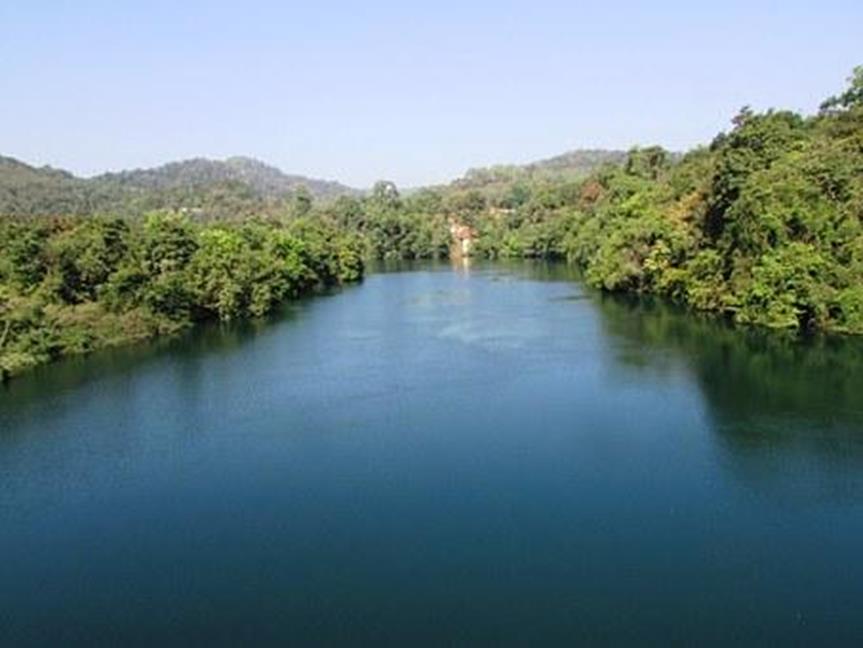 Image source: Wikipedia.com

Dandeli is a popular place to visit around pune if you are interested in adventure activities and water sports. The average temperature here is around 25 degree Celsius and has a cool climate all through the year. Dandeli will surely be one long weekend trip from pune which people will never forget in their life.

Distance from Pune: 435 kms by road.

Place to visit in Dandeli:

Kavala Caves, Shiroli Peak, Sykes Point, Kali River, Dandeli Wildlife Sanctuary, Kali River, Anshi National Park, Syntheri Rock

Things to do in Dandeli:

Rafting in Dandeli river

Have a camp at kulgi forests.

Visit the iconic lime stoned Kavala caves

visit the Dandeli Wildlife Sanctuary

5.  Goa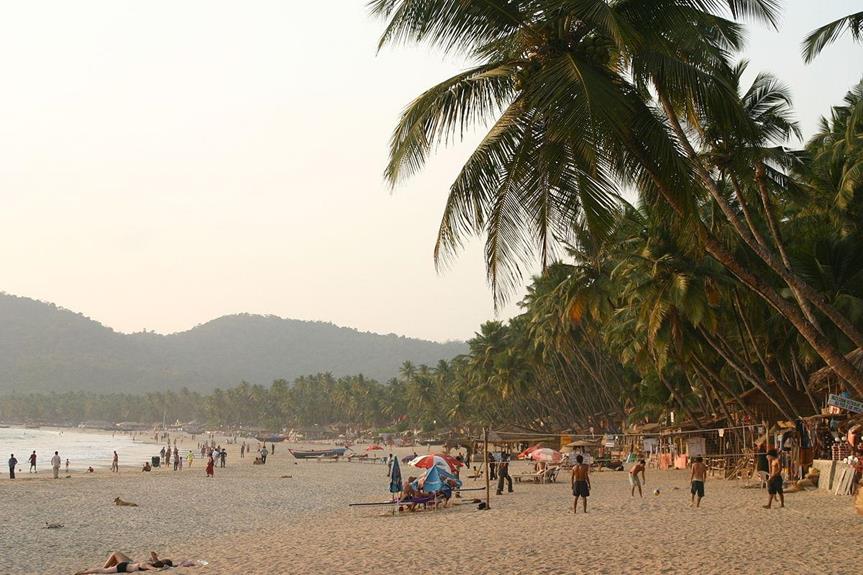 Image source: Wikipedia.com (By Martin Frey)

Goa would be dream place for any wanderlust primarily due to the fun and entertainment one can experience there. Right from the beaches, night parties or the casinos Goa gives you all. So why wait?  Organise a long weekend trip from pune and go to Goa to get one hell of an experience.

Distance from Pune: 450 kms by road

Place to visit in Goa:

Anjuna, Panaji, Calangute, Candolim, Palolem Beach, Margao, Baga

Things to do in Goa:

Take a dolphin cruise in goa during the afternoon.

Kayaking and sailing in Goa beaches.

Crocodile Sightseeing, Bird watching and Canoeing in Zuari River

Trekking and Rafting in Nuvem

Sightseeing, Wildlife visit in Dudhsagar Waterfall

6. Tarkarli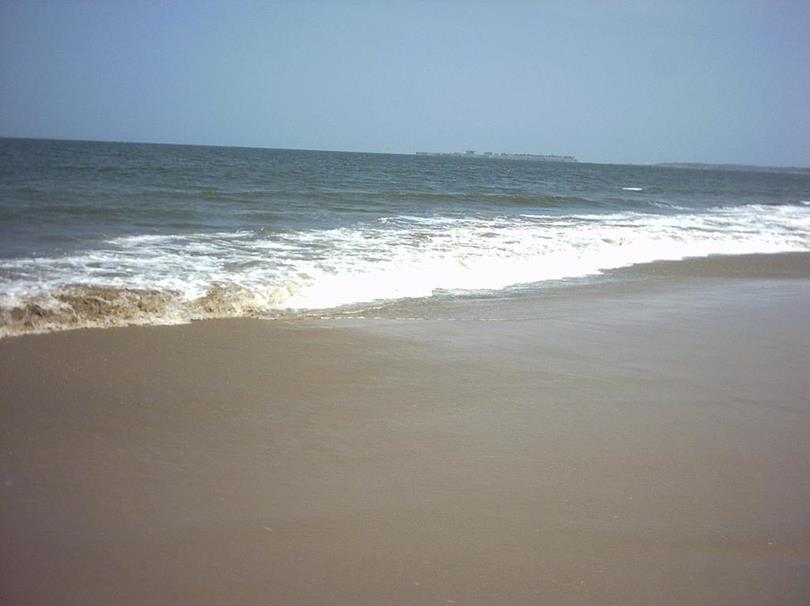 Image source: Flickr.com

Tarkarli is a famous beach destination and it is one of the places to visit around Pune which should be visited for the sole reason if its beauty. Tarkarli is one of the best scuba diving places in India. So, if you decide to take a long weekend getaway from Pune then Tarkarli is the best destination to hangout.

Distance from Pune: 385 kms by road

Place to visit in Tarkarli:

Tarkarli Beach, Karli backwaters, Dhamapur lake, Deobagh, Sindhudurg fort, Shree Shivchhatrapati Temple.

Things to do in Tarkarli:

Water activities like scuba diving snorkelling and dolphin spotting can be done at Tarkarli beach.

Take a boat ride at Karli backwaters

Rent a boat at Deobagh and go into the sea for birdwatching

Visit the historic Sindhudurg fort

7. Matheran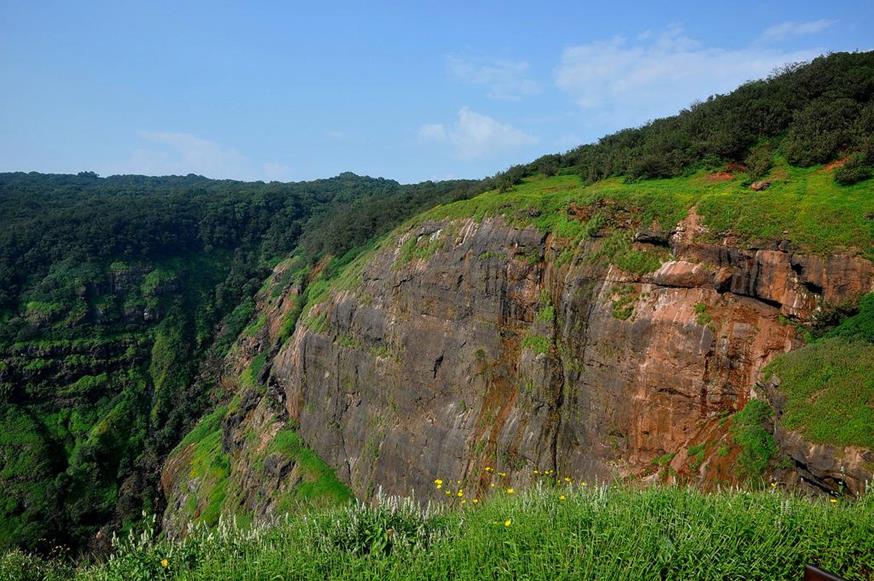 Image source: Flickr.com

Matheran is located at a distance of 2500 kms from the sea level and is a beautiful place around Pune. You can enjoy toy train rides through the waterfalls and forests of Matheran. Since no vehicles are allowed in Matheran it has a clean and unspoiled environment.

Distance from Pune: 125 kms by road

Place to visit in Matheran:

Louisa Point, Porcupine Point (Sunset Point), Charlotte Lake, Panorama Point, Paymasters Park, Mount Barry, Ambarnath Temple, King George Point

Things to do in Matheran:

Walk through the woods in the forests of Matheran

Enjoy boating in Charlotte Lake

Trekking through Garbett Plateau

Visit Louisa Point and Porcupine Point

8. Panchgani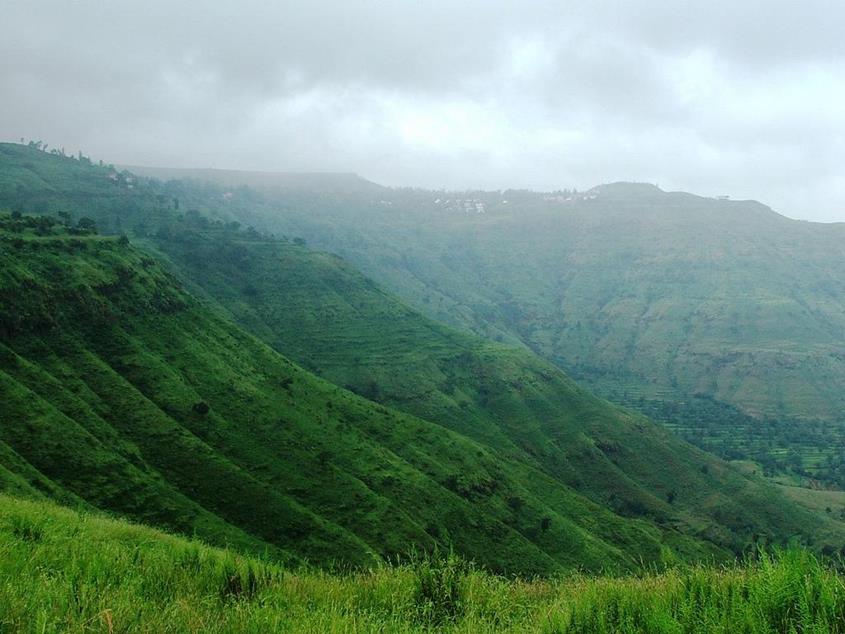 Image source: Flickr.com

Want to plan for a long weekend trip from Pune? Then Panchgani is one of the places you will have to check out for. Panchgani is also called 'Place of Five Hills'. Since it is an amalgamation of coastal plains on one side and hill stations on the other, Panchgani is an excellent camping sort of place around Pune. One can easily get mesmerised by the beauty of the hills and the astonishing scenery in the region.

Distance from Pune: 135 kms by road

Place to visit in Panchgani:

Kate's Point, Table Land, Sydney Point, Mahabaleshwar, Mapro Garden, Parsi Point, Rajpuri Caves

Things to do in Panchgani:

Do paragliding in Panchgani hills

Take a trip to Mahabaleshwar to view the enchanting places like Wilson Point, Pratapgarh Fort, Arthur's seat, Mahabaleshwar temple, Lodwick Point.

Visit the beautiful mapro gardens

Explore the Rajpuri Caves