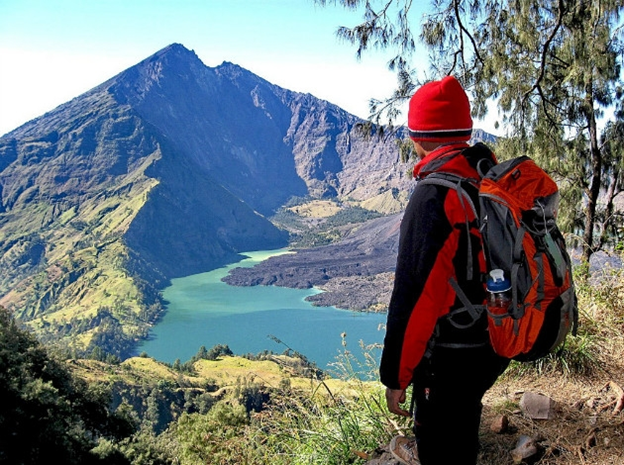 India is full of places that have a power to excite you with every form and plans! You can find n numbers of destination here in India that makes your holiday super fun. Whether you are a traveler, beginner or just adventure lover, India can NEVER make you disappointed. So, if you are searching the best adventure activities that you can try out at India, then this editorial is specially written for you! So, this time we have come up with top 90 best adventure activities to do at India!
Happy Reading!
So, in this editorial we have come up with best and most amazing adventure activities to do at India that you must do!



1. Siang Valley Trekking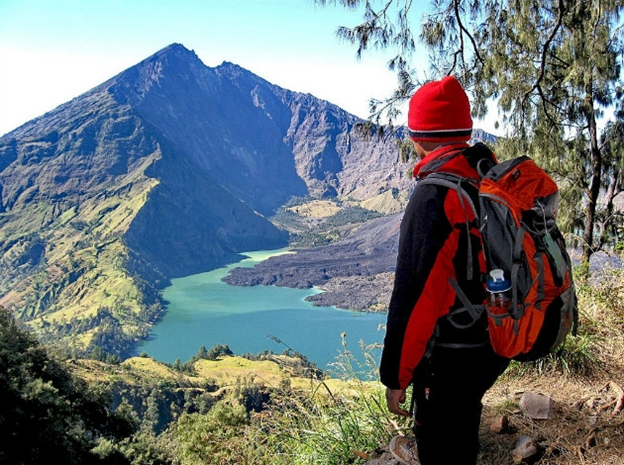 ---------------------------------------------------------
Best Deals for the Month
This trekking is available at Arunachal Pradesh that can take your just 11 days that make you say wow each day! During this trek you can explore the beauty of the state and get to know how this state is filled with amazing nature qualities. Trekkers believes that this trek is not that easy that easy that you can start any day! Yes! You must keep in mind that you surely take a help our professionals and go! So what are you waiting for, book your ticket and hire the team to help you now. It always comes in Things to do in India, if you ask me!
2. Angling in Subansiri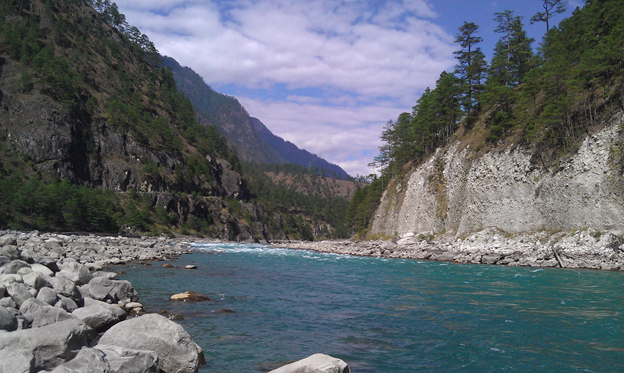 So if you want to go forward, Golden Masheer, Trout and Goonj fishing sports, this angling at Arunachal Pradesh. When you will come and try out these activities here, you will get to know the real meaning of fun! This trip can be fun, thrilling and full of adventure. You can find many Places to visit here!
3. White Water Rafting in Subansiri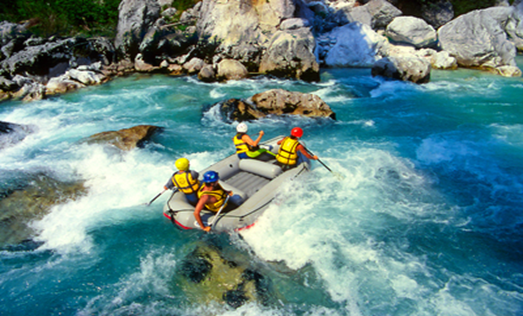 If you ask me about Arunachal Pradesh, then I would say that is the most amazing place for adventure lovers. You can get the crew of friends with you and get the thrill out of you at Subansiri. It is best way to get fear out from your mind and get the perfect blend of thrill in your life! It is one of the best adventure activities to do at India.
4. One-Horned Rhino Spotting in Kaziranga National Park

At Kaziranga National Park in Assam, you can enjoy the fantastic view of elephants and one horned rhinos that can make your day. If you ask me then I can say that this one of the most perfect way to know your second world around you that is most beautiful and peaceful than humans. This Kaziranga National Park in Assam is the among the best adventure spaces that you can explore any day of the year without second thoughts.
5. River Rafting in Brahmaputra River




Have you ever try to play with the drifting rivers and want to get the fun at the top of your mind just to get the perfect notion of adventure in front of your life? Then the first thing that you can do is the "River rafting". Yes! You are reading it correct. The Nameri National Park in Assam also offers you the river rafting in the Brahmaputra River. You can opt this adventure sport during the month the Oct to February to get the best feeling.
6. Wildlife Safari in Nameri National Park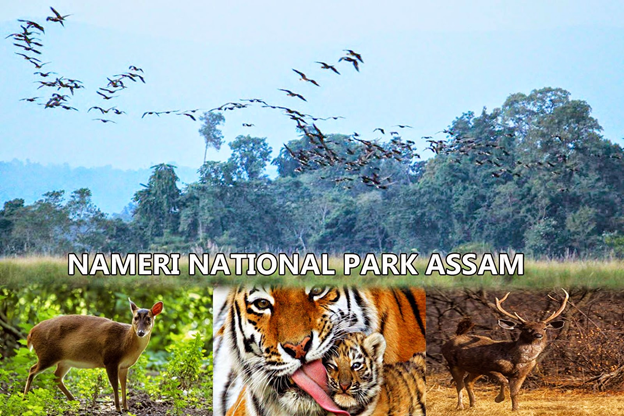 If you are talking about adventure, then you can leave jungle behind. How about going in the safari and meeting the wildlife and see the amazing thrill that can encounter in this journey? Wildlife safari is not that safe and easy as it sound. You have to deal with all kind of wild life animals from tigers, lions and leopards that you have just seen on televisions or net. They are not peaceful as they look. You can come in, have a look at them and also have a paradise looks through your own eyes. Yes! it is the most trending adventure activities to do at India.
7. White Water Rafting at Mandovi River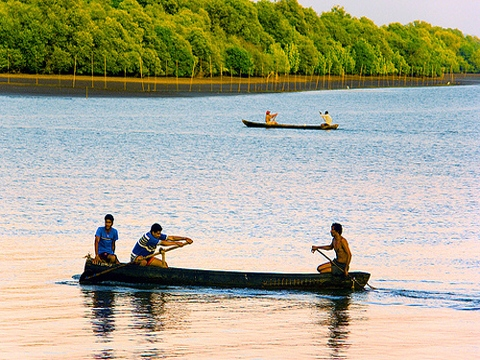 Mhadei River at Goa is the best place to go for the white water safari that are super fun with lots of activities that can make your holidays perfect. If you love adventure, then this place is the most perfect and not less than heaven for you. Here you will find the green plantation and lush that can make your river rafting thrilling plus beautiful. June to September is the best months to try out these activities at Goa.
8. Paragliding in Goa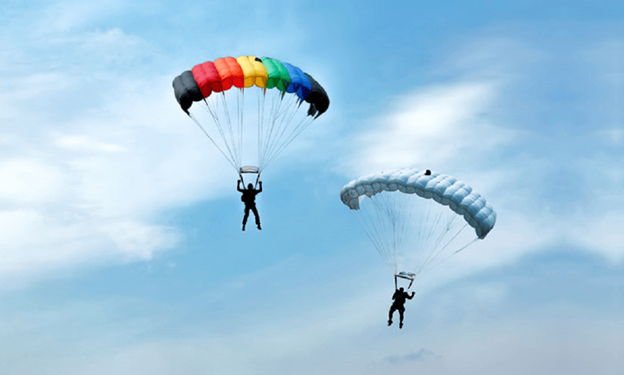 Have you ever want to fly like a bird and see the beautiful view from sky without sitting inside the plane? Well, if the answer is yes, then the paragliding at Goa is the way that can give wings to your wishes. Her you can be fearless and do acrobatics and get the best out of the trip at Goa.
9. Underwater Walk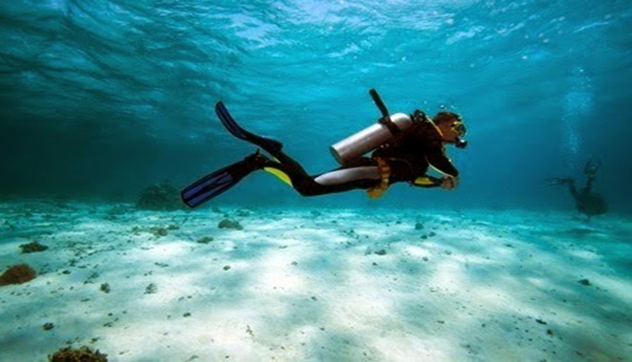 After giving wings to your wishes like a bird, let's come and swim likes a fish. Yes! The next adventure sport that you can try out at Indian is under water walk! The feeling you will get the walk with the underwater animals are the best experience that you can ever have in this life!
10. Dudhsagar Trek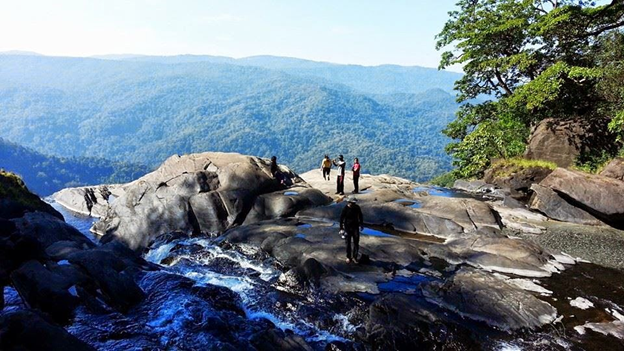 It is one of the most amazing and land mark of Goa- this water fall is beautiful, eye-catching and most important of this city. Yes! The best way to get the adventure feeling in you is to get the trek here with best moments and perfections.
11. Scuba Diving at Grande Island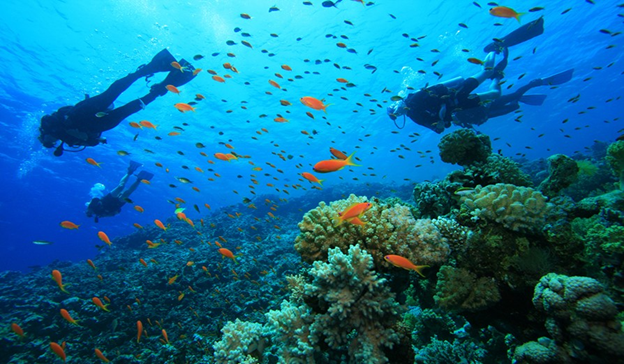 We all know that Goa has a rich marine life that is filled with n number of adventure for you. So if you are coming to Goa then scuba diving is the perfect way to make your day all more amazing and great. If you are searching of the best Things to do in India, then this is one of them.
12. Kayaking at Aguada River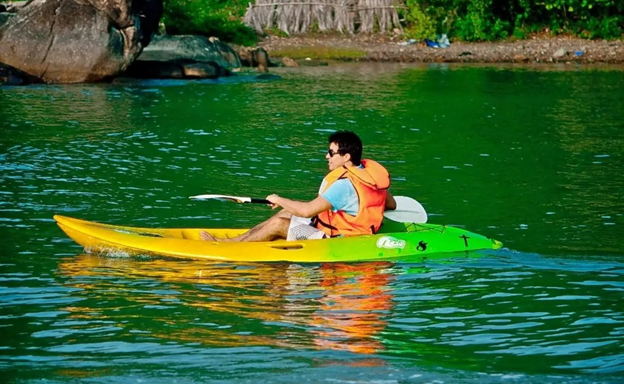 Sometimes water sports are more of thrilling and gives you that fear in one go that you never go for that thing entire your life. Yes! If you are too want the adventure or the water sport that is more of peaceful that thrilling, then the answer is "kayaking".
13. Udann Dongor Trek in Goa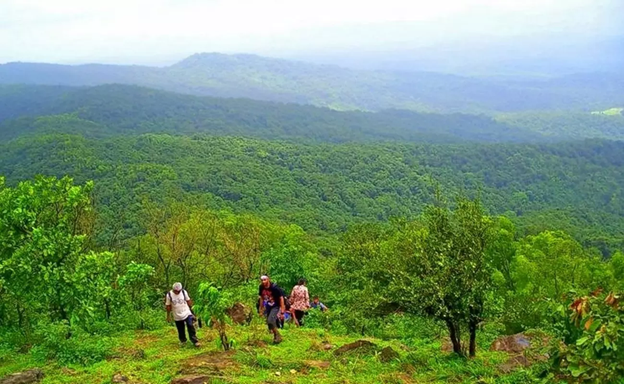 If you are a beginner and don't know how and where to start the trekking, then this place is best to go for! It is easy, faster and most important you can explore the beauty of goa during this trek that you can never find at the beaches there! This is the best things to do in India.
14. Surfing at Ashwem Beach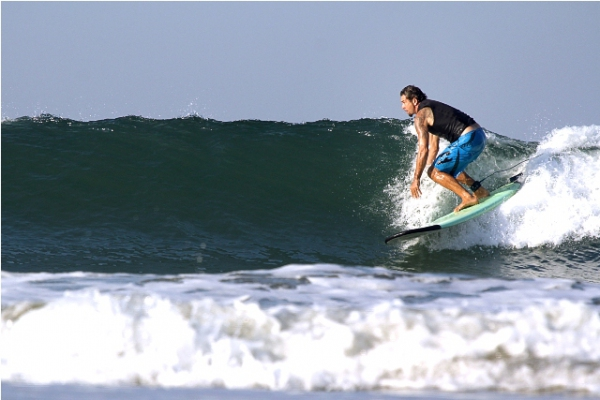 Surfing looks very thrilling and tough, but let me tell you that a bit of training and little efforts that can make your adventure trip at Goa all more fun and amazing.
15. Wind Surfing at Baga Beach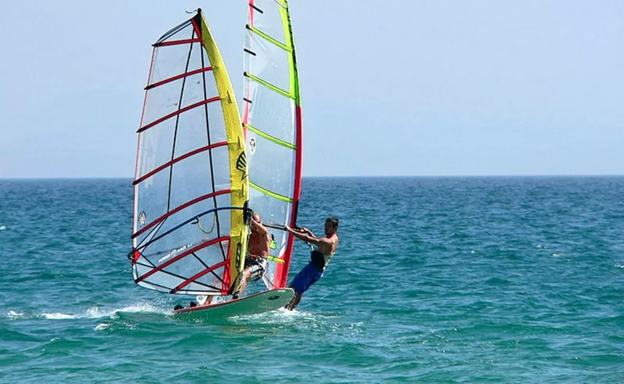 If you ask me what is the most loved and thrilling sport at Goa then the answer would be the wind surfing. This is easy and most interesting way to get the charm of goa. They are Places to visit that you must keep in mind.
16. Motorcycle Trip to Rann of Kutch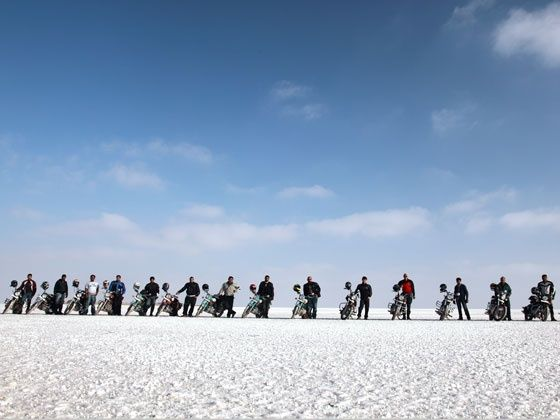 The salt desert at Rann of Kutch is the best places to get start the adventure. Yes! You just need a bike and petrol to get the thrilling experience that you can keep in your list of sports and cherish all your life!
17. Paragliding in Saputara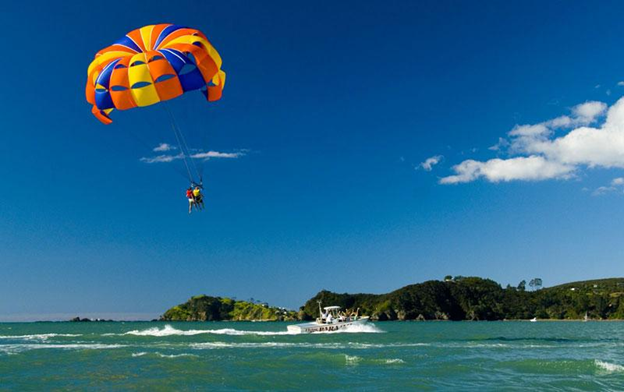 When you want to fly like a bird but you don't have that guts to begin with, then the solution of that problem is paragliding that are available with the sets of professionals that assure you that your flight is fun as well as safe with them. They are faster, safer and most thrillers that you can go and try any day of your life without fear! They are the best
Places to visit in India that you must visit.
18. Jeep Safari in Gir National Park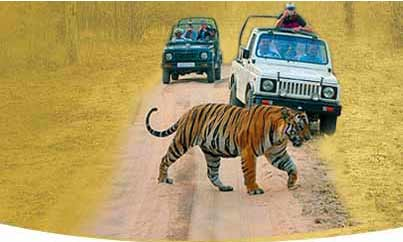 When we talk about Gir national park, then the first name that pops out of the mind is tigers! Yes! What is the adventure that is available aloof of tigers? I mean how about going inside the land of tigers and get the thrill out of your nerve after looking them with your own yes without much safety and walls? Yes! You can get that all at Gir national park! It is the one of the best Places to visit that you must explore!
19. Paragliding in Bir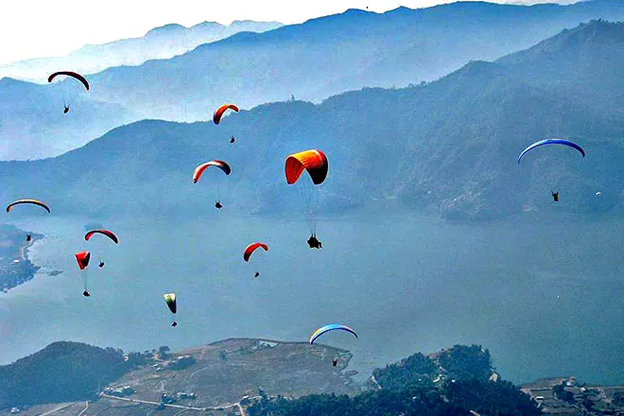 Bir-Billing at Himachal Pradesh is the most attracted places of visitors that love to paragliding with safety. In India, we can say that this sport is trending and less of the adventure sport nowadays. Everybody is doing this with lots of pleasure and fun!
20. Deotibba Hampta Pass

How about a trek session with the close friend to explore the beauty of mountain and snow cover region to see the attractive surrounding that can make you say wow at every step you take at the mountain. It is adventure travel that must keep in mind.
21. Skiing in Kurfi

Tell me one name of the person who doesn't love snow! I mean no matter what you are a beginner or a professional, the best thing that you can do at Himachal Pradesh is skiing!Yes it is beautiful and most exciting thing that you can try out with your friends. It is adventures and thrilling at every nook and corner.
22. Kareri Lake Trek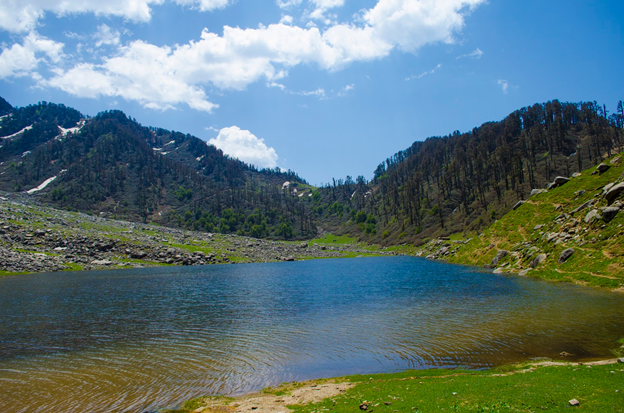 Kareri Lake in Himachal Pradesh is so beautiful that you can only imagine in your dream. It has lush green plants, heaven like surrounding and unique blend of weather. So, if you want to see the blend of adventure and beauty, then the answer is the trek at Kareri Lake in Himachal Pradesh. It is located very near to the main city that you can travel anytime of the year. Do carry maps or take help of the local guides to get the best out of this place.
23. Beas Kund Trek in Manali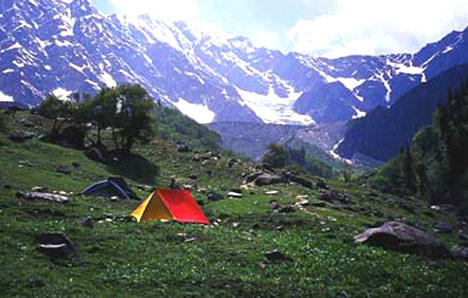 Solang valley is acclaimed for its ski slants and Para skimming. So you can easily find many activities that you can try out during this trek! Manali is always famous for the early wedded couples and romance. But if your lover is adventure, then what you are waiting to get here. Just pack your back and jump in here to taste the real taste of adventure. This is the best adventure travel that can make your trip best.
24. Manali to Leh Bike Trip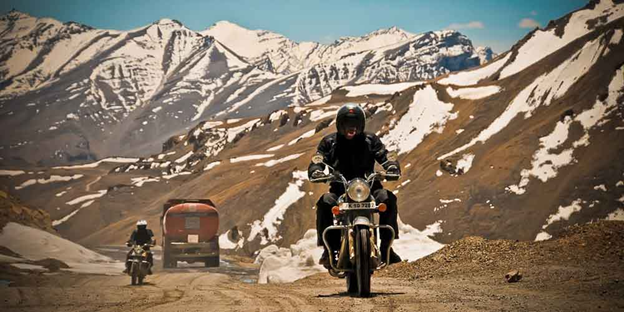 source
There is nothing better than a bike trip with your best crew of friends. Here in this trip you can also explore the Bara Lacha La, likewise called the Switzerland of India. So, if you want to see the foreign India with the blend of adventure, then you cannot find a better place than this place!
25. Hampta Pass Trek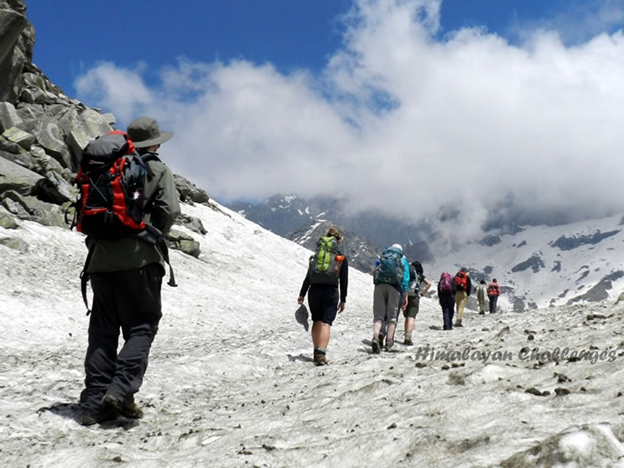 When we talk about this type of trek, then the first thing that comes in to the mind is mixture of reality and dream! Yes! You read that correct this trek is that attractive and beautiful that you can never compared that with any other trek. This trek is all about creepy and peaceful Chandra Tal that can give your amazement at every turn!
26. Kinner Kailash Circuit Trek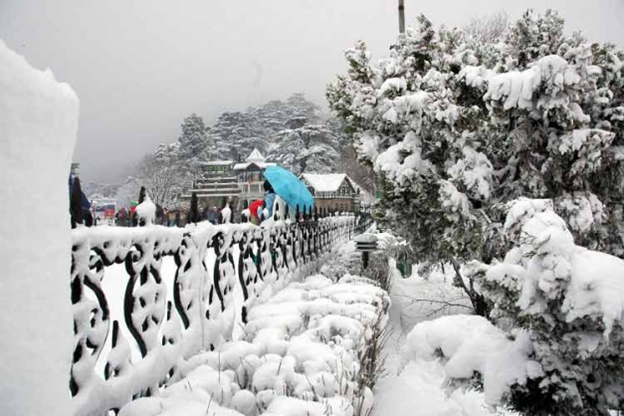 If you want to see the real beauty and charm of Zanskar, Greater Himalayas and Dhauladhar range, then the best thing that you can do is to go out the trek at this place. It is the most difficult trek to try and takes your full 15 days!
27. Chanderkhani Pass Trek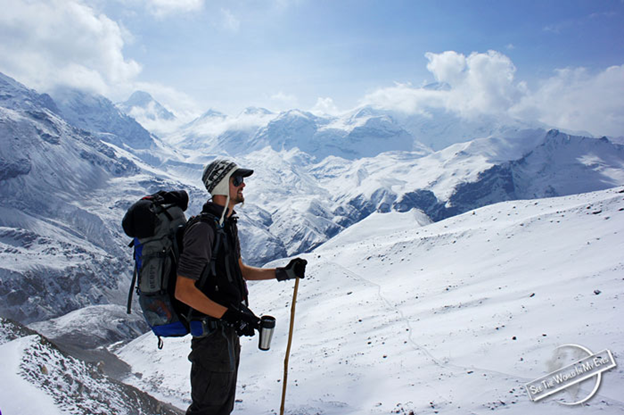 If you know that you are adventure lover and want to explore the places that you never find sitting at the cities, then the trek here is all for you. It stretched from Pir Panjal and Bara Bangal. The advice you must keep in mind while going for this trek is that you must carry a map, professional trekker and lots of courage because, it is beautiful and people says that beauty is always dangerous!
28.

White Water Rafting in Kullu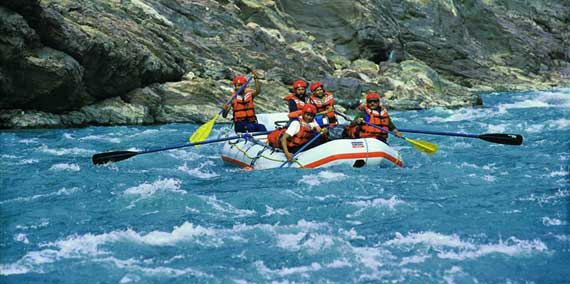 source
 



The Beas River in Kullu Valley is the name that you looking for if you searching for the most thrilled and most perfect adventure place in India. So get here and pull up your socks for some real adventure. I can't imagine a trip without a beach or river! I mean if you are too of my kind, then this white water rafting can make your trip all more fantastic. Come and taste the adventure with fun!
29. Heli skiing at Hanuman Tibba
Hanuman Tibba is the best place to try the skiing experience to get the best adventure experience. Whole place is covered with thick layer of snow with low temperature. It is not that fun as it looks, if you don't love adventure! But if you want to taste the adventure with perfect texture of courage, then this trek is a MUST try! This is the best adventure travel that you must visit!
30. Bara Bhangal Trek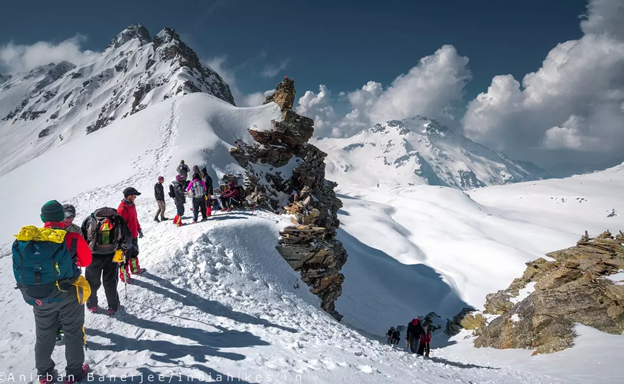 Manikaran in the Kullu Valley is all about this trek. Please don't take it easy as it sound. It is chilling, difficult and can tell you the real meaning of adventure! When you et into this trek you will feel as if you are reading a winter novel that is narrating you a beautiful story. This place is that beautiful, peaceful and calm that you can find anywhere in India!
31. Zorbing and Paragliding in Manali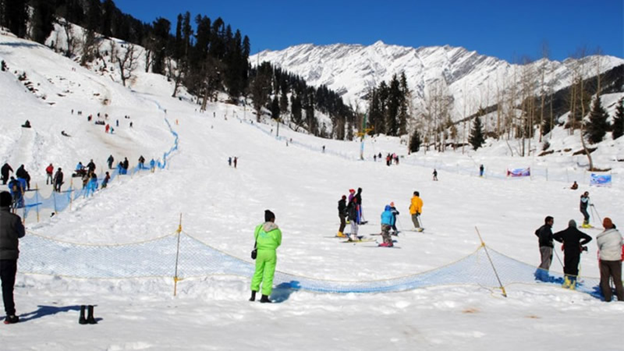 Manali is all about the beauty charm and attractive sites that you see and enjoy. But when it comes to the adventure sports, then you must be aware that Manali can offer you the best paragliding experience that can offer you best way to taste the adventure. So if you want to fly and feel like a free bird, this adventure sport is especially for you!
32. Rafting in Kashmir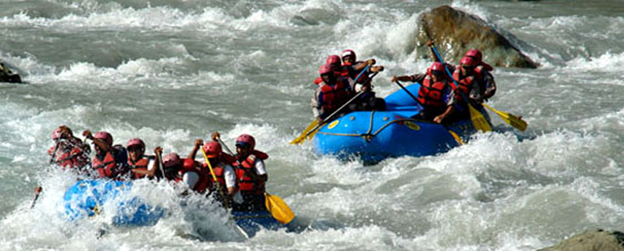 When we talk about Kashmir, we always talk about the beauty of the city that it holds. But we have to admit that that this city that can offer best the river rafting experience that you can try, share and presence for life time. So if you believe that Shimla is only for its merismerizing beauty, then I dare you to come here and see the adventure angle of this city!
33. Chadar Trek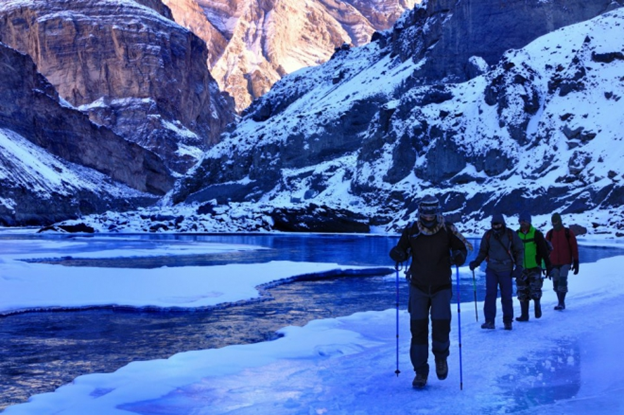 Strolling over a solidified waterway, defeating the distinctive levels of troubles and keeping the reflexes alive are the most intriguing part of the Chadar Trek. Open just amid the winters; January-February, this bewildering trek happens when the Zanskar River solidifies down to a thick cover of snow amid the winters.
34. Snow Leopard Trek

This trek includes 9 days of journey that can help you to explore the beauty of the Hemis National Park and Himalayas. We all know that this place is only remembered for trekking and having this trek in your list is to giving you a chance to taste the adventure.
35. Stok Kangri Trek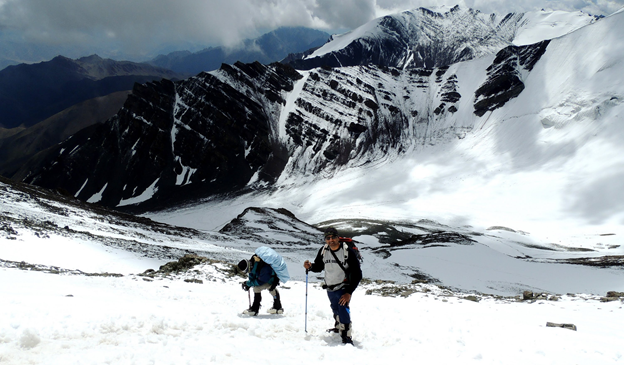 This trek is beautiful and takes you through the valleys of Ladakh. This is safe, quicker and perfect blend of beauty and adventure that can make you realize how merismerizing the earth is. This trek is not only adventurous but also gives you be in midst of most beautiful aura and place that you can feel nothing less than a heaven!
36. Skiing in Gulmarg
Jammu and Kashmir is the place that you can see the real and perfect level of snow that can help you in skiing. So what are you waiting for? Come and explore the beauty of this city with the help of skiing. This place is among the most trending options in the market offering the best offers that discounts around the year. So, if you haven't tried that yet, then this is the best time to taste the thunder NOW!
37. Heli Skiing in Gulmarg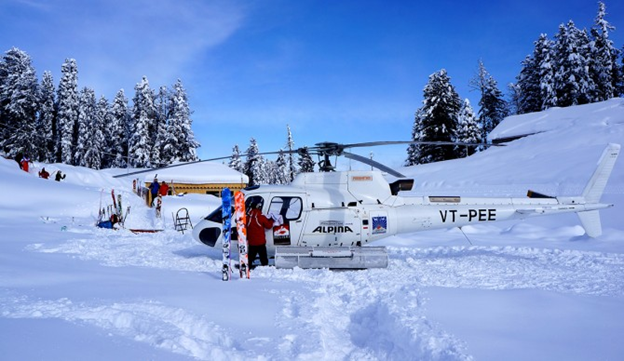 This is a kind of skiing that is gaining lots of popularity in the travel industry in this city. You can use the A chopper ride that is adventurous and fun at every level of turn you take up here! Gulmarg is now the adventure spot for the entire tourist not only for India but also from world. So, you can find yourself in midst of snow, beautiful mountain and adventure journey that can make you say wow with every step you take here!
38. Bike Trip to Leh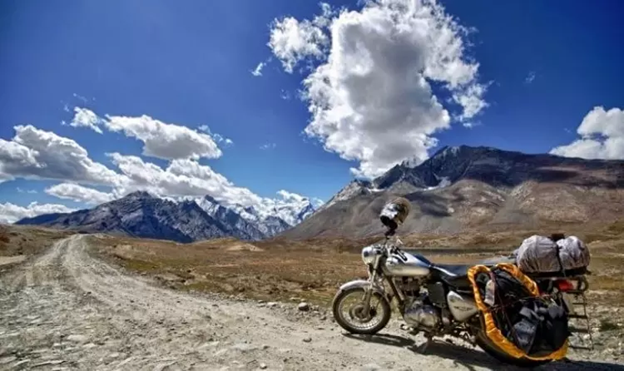 A bike trip to Leh is all about difficult camping conditions, camping and usual weather. So if you are looking for thrill ride and adventure days, then this kind of bike ride is a must have. If you think that I am just talking about boys here, then let me tell you girls that there are many women that are coming up for this adventure journey to get the hell fun out of them! So, why you are not stepping in? Come and get the speed here!
39. Pin Parvati Trek

This is trek is on the valley that is also called as Valley of Gods. It is the alluring and fascinating that you forget the world when you reach here. But you have to be little careful as it is difficult with most uncommon weather conditions. When you want to breathe in the place with lords of India live and have a adventure tour in the same go, then you cannot find a better place from here.
40. Kudremukh Trek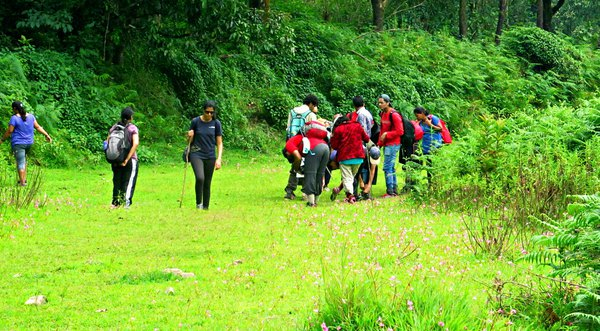 Here in the Kudremukh Peak, you can find the places for trekking, camping and horse riding! This place is that beautiful that you will never want to go back home. You can go for camping with your family and friends, stay whole night under the sky, do the bone fire and ride a horse. This trip can be the most fun and adventures
41. White Water Rafting at Dandeli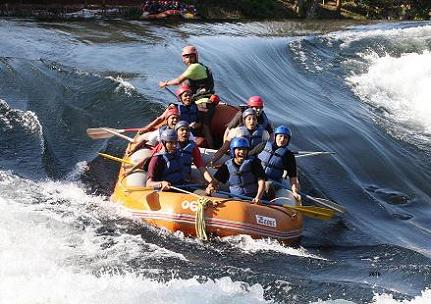 River rafting at the Kali River flowing through Dandeli is most beautiful and amazing when you ask me, because here you can see the highest number of vegetation, monks and adventure activates that you can never left time to relax on the hotel room sitting ideal.
42. Camping in Coorg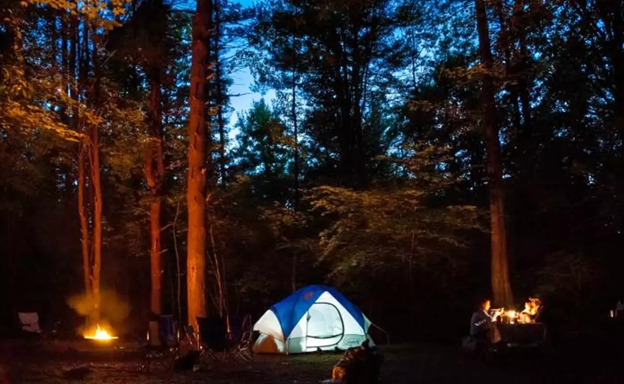 When we talk about camping, the first name that jumps in the mind is Karnataka. It is untouched, beautiful and most thrilling part of India that offer you perfect blend of camping experience.
43. Tadiandamol Peak Trek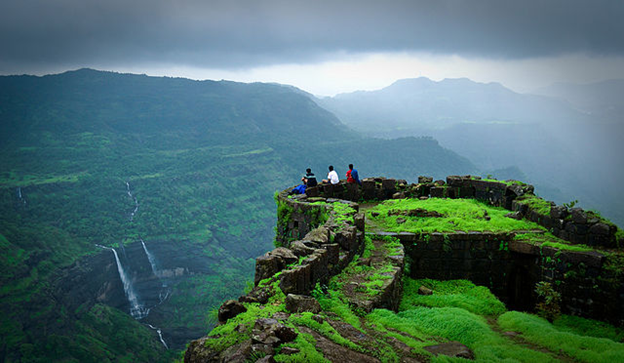 If you are looking for trekking options for your family, then this trek at Karnataka is the best to opt. So if you believe that adventure is just meant for young crowd then this trek trip can proof you wring. This trek is adventure and safe on one hand and can give you a soothing feeling of fun that you can never experience with any other trek in India! So this time, when you make a plan with your family, try to opt this one!
44. River Rafting in Barapole River, Coorg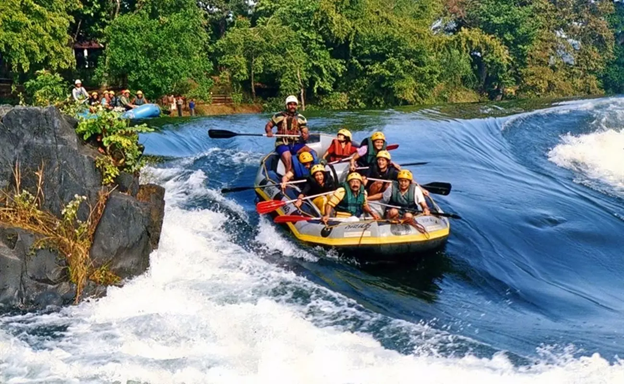 When you ask me what is the most difficult white water river rafting in India then my answer would be Barapole waterway in South Coorg. So if you have courage to try it, book your tickets now! This river rafting experience is that beautiful because the water here is clean, white and clear that you never want to leave the attractive surrounding ever in your life.
45. Microlight Flying in Bangalore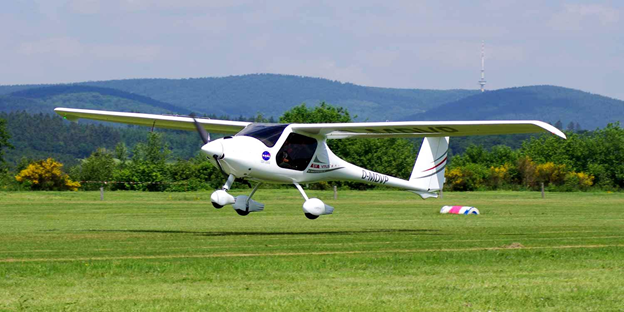 This adventure sport is available at Bangalore will happen near Yelahanka. When you talk about Bangalore, then the first thing you talk about the IT hub for most of the Indians. We can never believes that this city can offer you this kind of adventure too. So this adventure sport where you are sitting in cart and hold up with a kite above you and you are all set to fly with birds, then you can never say that this city is for ITians!
46. Bandipur Wildlife Safari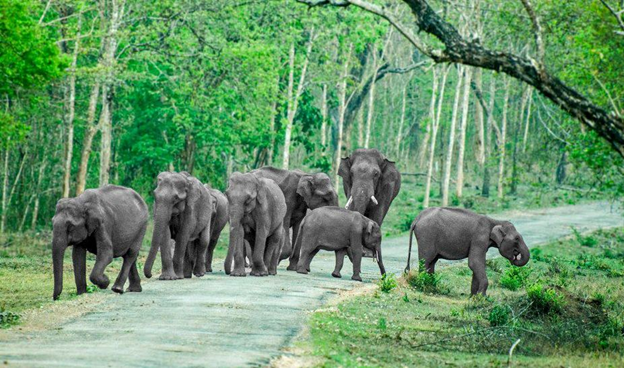 When you want to see the beauty of Nilgiri wild life then Bandipur National Park safari is a must to go for! By national park, we are just saying that it is a kind of zoo that you can cover in an hour or so. But I am telling you that this place is much more to give you. Just imagine, you are siting inside the jeep and a big white tiget comes near you and roar and takes hell out from you? Yes! If you are looking for that adventure, then come and meet the tigers soon!
47. Wildlife Safari in Periyar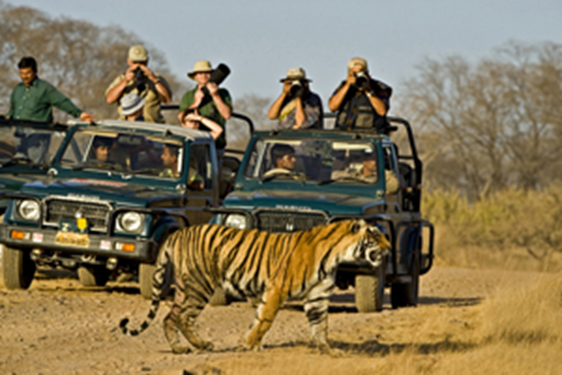 This adventure safari can offer you the number of moments when you can see the animals that can make your trip adventurist like tigers and wild elephants. Adventure has many meaning and you can define it in your own terms. Yes! In this city adventure means a water safari in midst of river that can give you a chance to see and witnessed the beauty of wild life around you with a number of animals that can make you thrill.
48. Para Sailing at Payyambalam Beach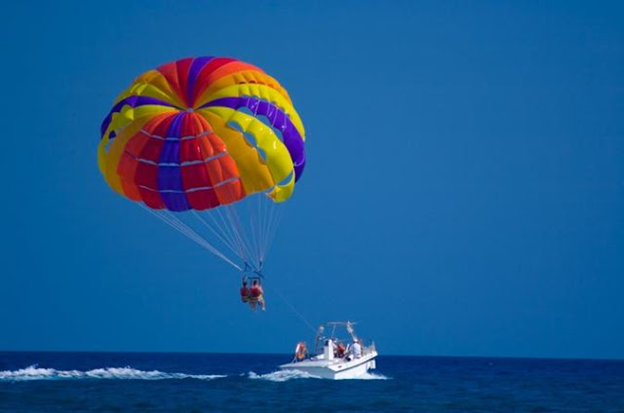 This para sailing experience can be explored of scenic Payyambalam Beach and the turquoise waters of the Arabian Sea. Paragliding is one of the most trending adventure sports in India. We all love it. If you want to fly with speed above the river below you, then you must try this!
49. Bamboo Rafting in Periyar National Park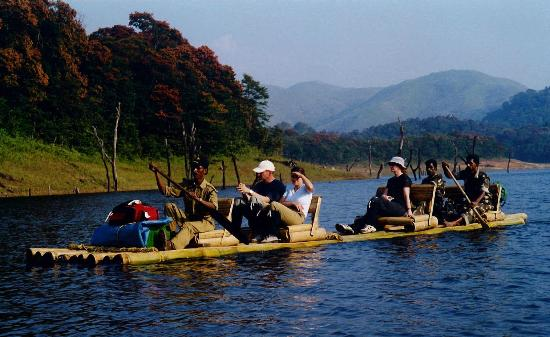 If you want to see the real beauty of Periyar National Park, then this kind of ride is a must for every adventure lover! When you come here at this national park and see the beauty of rich green lushes and wild life, you can be enchanted with the adventure trip that you can experience for 6 days.
50. Paragliding in Vagamon, Munnar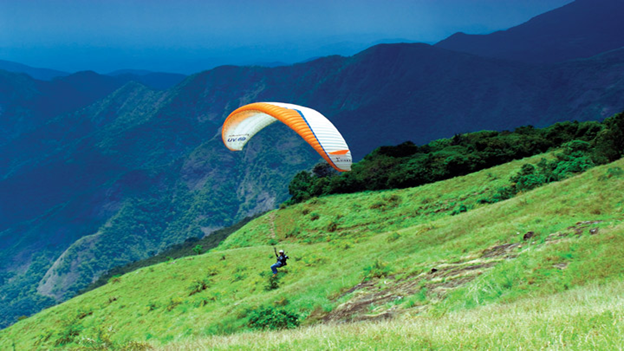 Vicinity of Vagamon can be explored with our own adventure style with the paragliding that you must try of you are going in this city! Paragliding is something that takes you at the height with a support of the hassle and you can see the whole world below you. You can never imagine the kind of thrill that you try in this sport.
51. Trek to Chembra Peak, Wayanad

Can you imagine a heart shape lake at the peak of the mountain? If you want to see it with your own eyes, then the answer is that you must go for this trek! This sport is more of the dream comes true if you are a fairy tale lover! So, if you want to give your wife a new adventure cum love gift, this can make you score extra points here!
52. Cycling in Munnar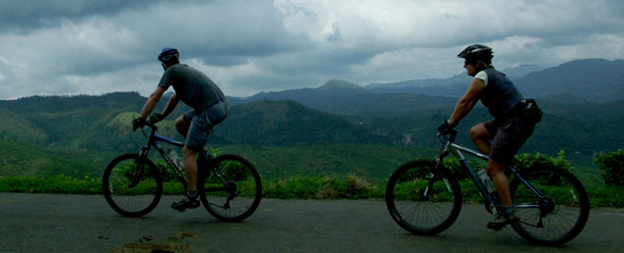 This experience can offer you 17 hair-pin bends that can make your adventure event all more thrilling with the blend of beauty of the city. Munnar is filled with beautiful green lush all round and can give you a chance to experience the pure peaceful moments in midst of nature. So, if you are looking for peace with little bit of adventure, then cycling at Munnar is a perfect thing to do!
53. Wildife Spotting in Bandhavgarh National Park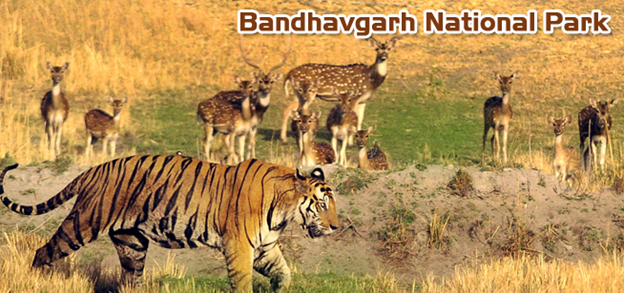 When you believe that witnessing the white tigers can make your safari adventurous, the national park surely makes wonders to your trip! Just imagine a jeep trip in midst of the wild jungle and a adventure encounter with a tiger! This is a meaning of adventure for you? If yes! Then this national park is the best place to get into.
54. River Rafting in Betwa River, Orchha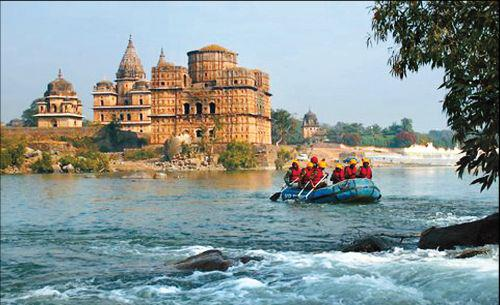 If you want river rafting experience at Yamuna, then come here and explore the unexplored gems of the place. River rafting can be too much fun when you are an adventure lover! The betwa river is peaceful and so attractive look at that you cannot find a better reason to stay here.
55. Kanha National Park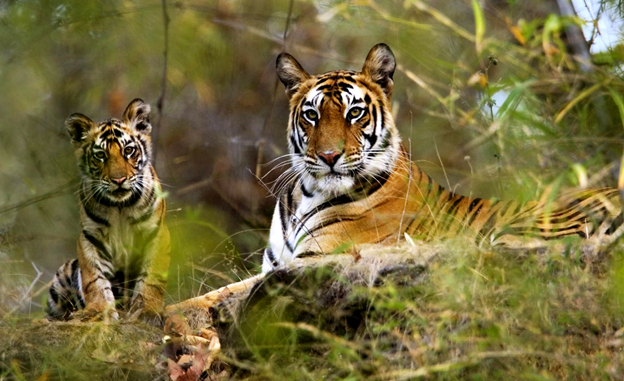 When you want to satisfy your hunger of adventure through the myriad list of wildlife, then this safari is best to explore! Here you will find the white tigers, cheetah and wild elephants that have a power to blow your mind that you have never think of.
56. Caving in Meghalaya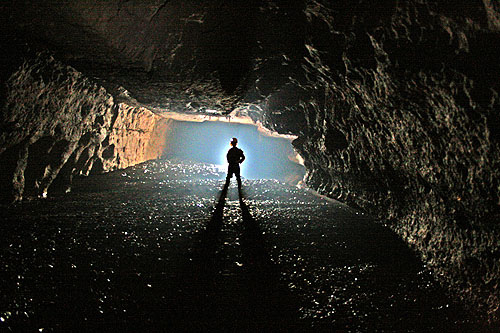 This adventure trip can offer you caves, hills, waterfalls and mountains. Have you ever think that how lions lives in caves and how dark the surrounding can be inside those caves. Did caves excite you? Can you go inside the caves with no network coverage and no special powers to get the dark fear away from you? Then Meghalaya can offer you ultimate experience of caves trip! Come and try this sport this time!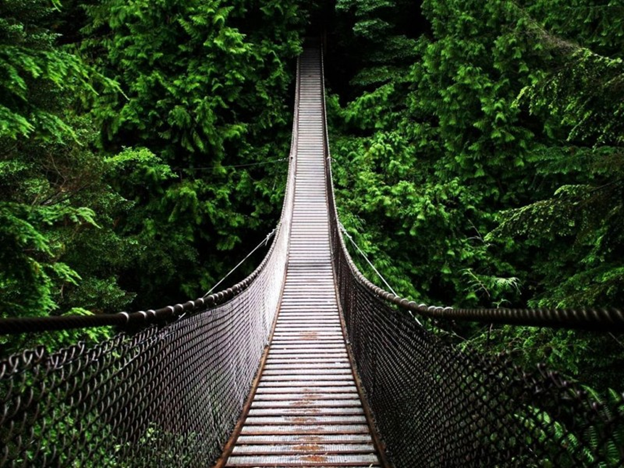 A jeep safari is all what you are searching for! Yes! This place is always regarded as the rainiest place in whole India. If you are coming here then make you must make sure that you living with heavy rain all the time. It is exotic and the most breathtaking place that have a power to give you thrilling experiences that can your trip perfect.
59. Kayaking in Mumbai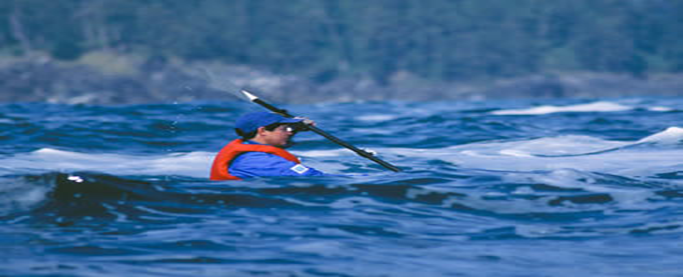 If you are Chowpatty suburb of Mumbai and you love the adventure in your life, then this kayaking is the must try. How will you feel coming to Mumbai with your girl having a kayaking to offer her a thrill feeling that you can never find in candle light dinner. If you think it will be a perfect for your kind of adventure lover couple, then kayaking at Mumbai is a sport for you!
60. Camping in Lonavala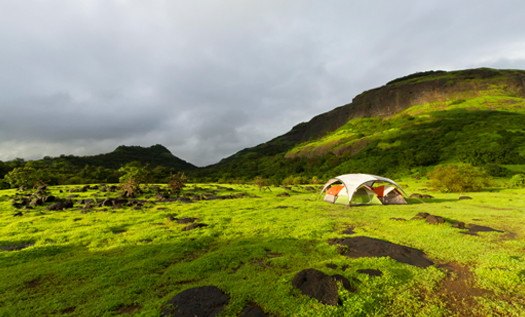 When camping gives you the satisfaction for the adventure, then the Maharashtra can be the next place for you!
61. Helicopter ride in Mumbai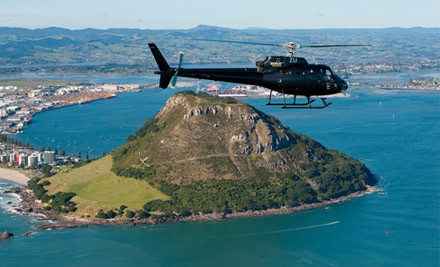 Want to add little adventure in weekends, then this helicopter ride is a must try! This ride is on one hand is royal, rich and very adventure filled! You can spend whole 1 hours flying above the clouds and see the height that you are conquering below you!
62. Harishchandra Trek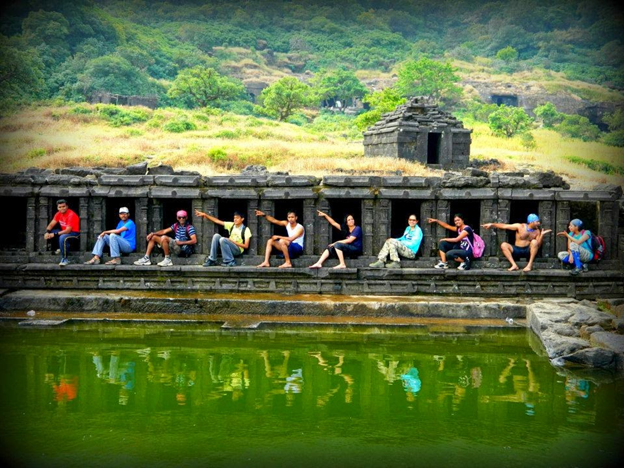 This trek is available at Ahmednagar district of Maharashtra that can help you to get the unexplored land and make you happy with the adventure trip.
63. Scuba Diving in Malvan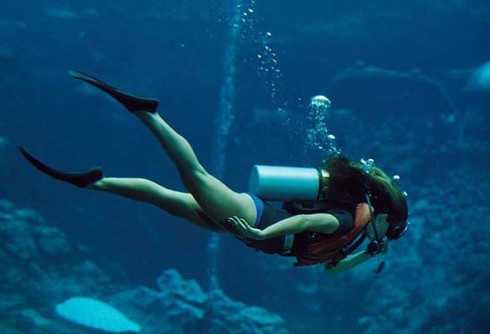 At Maharashtra, in the Malvan Town the best thing that you can do is the scuba diving! It is always beautiful and see yourself inside the water in midst of the water life and swimming around the life that you can never have imagine of. I personally love the thought of scuba diving that is perfect and filled with amazement that can must not afford to lose in any case.
64. Paragliding in Kamshet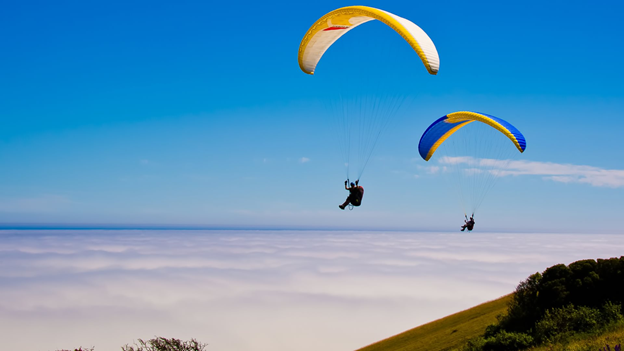 When you come here, you can explore the Sahyadri Ranges and valleys that are very attractive and packed with the adventure. Flying like a bird has its own charm. You don't have wings but still you are all ready to lift your feets and want to touch the sky. It is thrilling experience as you can be sure of the harness that is holding you ( wink). But it is fun and a must try if you coming at Sahyadri Ranges
65. River Rafting in Kundalika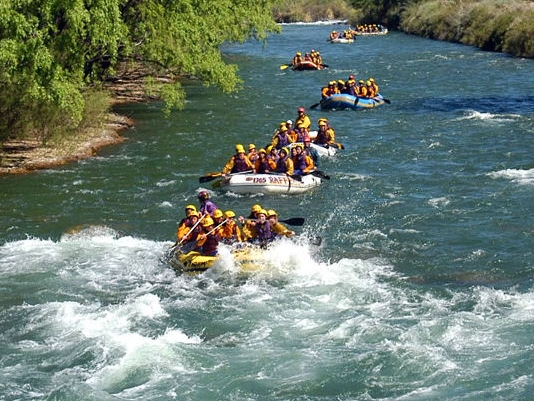 When comes at the banks of the Kundalika River, you can see the magic through the river rafting sport. It is fun. It is thrilling. It is beautiful. River rafting is adventure sport as it offers you the bend of river shores and craziness that you can predict any second. It is sudden, fresh and moreover scary too sometimes So, if you want to go for it, then book your tickets now!
66. Hot Air Ballooning in Lonavala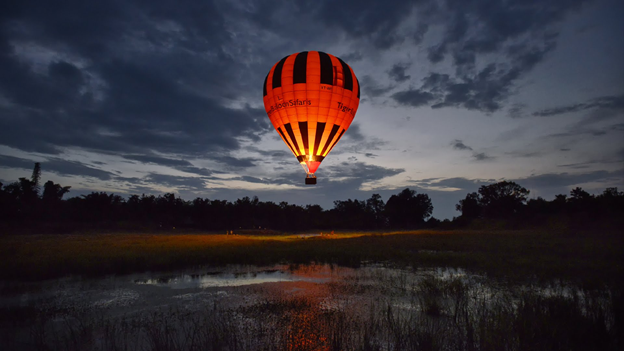 When we talk about pleasant hill town hot air balloon, we never just focusing on the adventure part but also the beauty it holds! For me a hot air balloons is a love adventure sport that every girl want to try in her life. It is slow, light and very adventures on the same time.
67. Sail a Yacht in Mumbai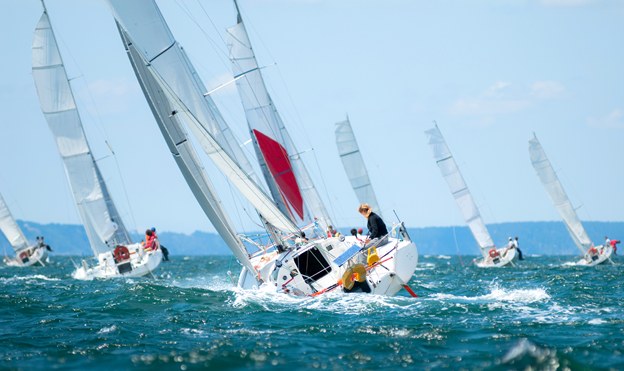 When the adventure meet water, then the perfect sport comes out to be sail a yacht! Just see in this above image, you are standing on a board on river holding just a rode on your hand. You can never be sure about the river flow and direction and you can sail as the air takes you. It is so unpredicted and the things that are unpredicted are always scary! So, if you are ready for this kind of adventure then avail it now.
68. Island Camping in Chilika Lake

You can come and get the perfect adventure packed sport and vacation at great Chilika Lake in Odisha. Beach camping is more of a honeymoon experience than a adventure (Wink) . So a night under the sky, midst of the beach hearing the soothing shores and surely a adventure feeling in your mind. Come and get the feeling soon.
69. Desert Camping in Jodhpur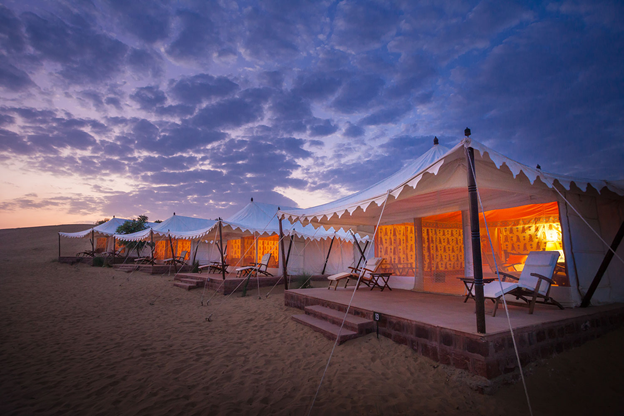 When you are looking for love, fun and adventure, then the place is called Jodhpur! Don't you think that you want to have a taste of adventure in a royal style? Yes, you can do the camping in midst of desert using bone-fire and camping style. It is beautiful as you can just see the desert all around. There are no malls, cinema halls or marts to make you relax. If you can live in this situation, then a desert camping is something you must try.
70. Cycling Tours in Jaipur

Adventure can also suppose to be a cycle tour amidst of unknown roads with group of people for few days! Cycling can also be fun. You just need to get the fun time like early morning with a helmet and the right kind of cycle that can give you a thrill of exploring the unseen roads of city
71. Dune Bashing in Jaisalmer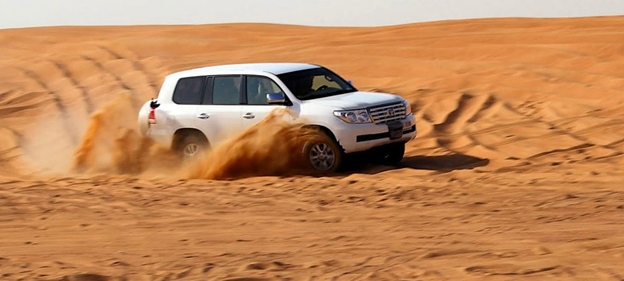 When you want to know the real meaning of adventure, then the desert safari is best to go for! Have you ever seen any car ads in midst of desert playing with sand all around the place. It has speed, fun and lots of craziness. You can play with your thoughts here and make it all more thrilling and fun! So, what are you waiting for?
72. Camel Safaris in Jaisalmer
Adventure is exploring the real charm and appeal of the mighty Thar Desert. Camel ride is fun and full of thrill that you can never think of here in the city. It is tall and can you talk in midst of sand with no tough way! Yes! It can be fun and full of adventure, if you want to try it.
73. Wildlife Safari in Ranthambore National Park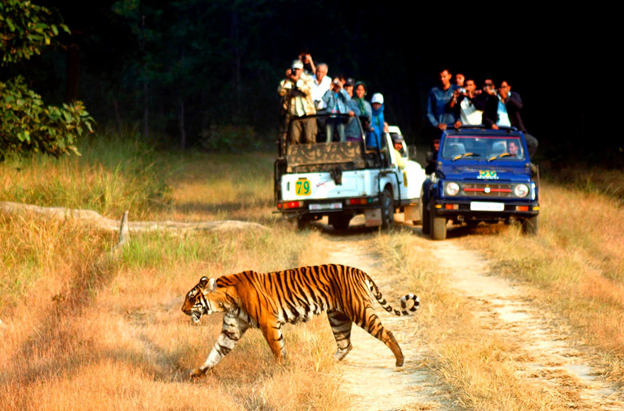 Sawai Madhopur district of Rajasthan can offer you the real taste of adventure. A land where you can walk in front of lions and tigers can never be tougher than falling from tip of the mountain! I mean it is so scary that you can imagine with the safari reviews and you tube videos. It is fun and if you are ready to experience it now, then come and try it!
74. Flying Fox Adventure in Neemrana Fort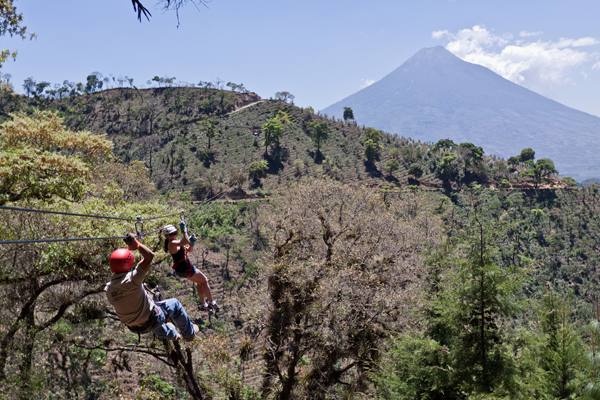 For me it is the adventure is royal style! Neemrana fort is a royal kind of place that can offer you to taste a life of king and live king size. But how about flying on the furnace and jumping here and there with no proper support on many feet away from the ground? Yes! It is thrilling and scary. So, if you are a adventure lover than this place is must go!
75. Hot Air Ballooning in Rajasthan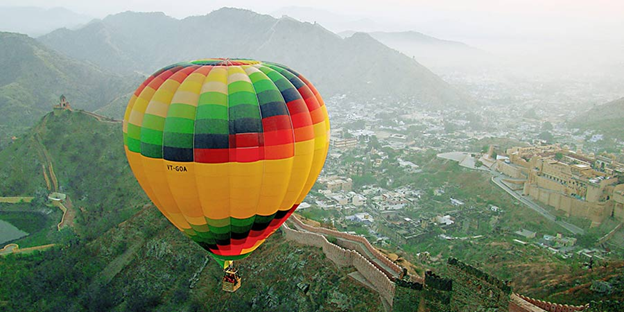 Your adventure trip at royal deserts of Rajasthan can never be complete without this hot air balloon ride. It is fun, scary and thrilling all in one go! You are sitting in the basket that is holding on a big balloon above you and you are all ready to fly above the ground. It is fun and if you are a adventure lover the you must go and try this one.
76. Goecha La Trek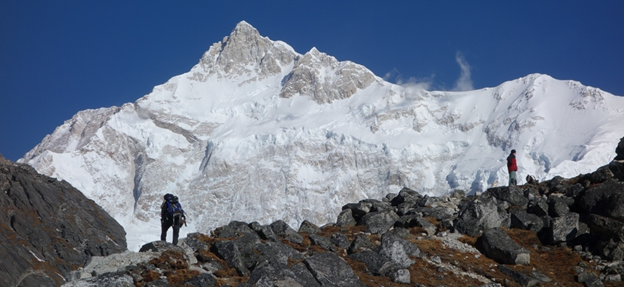 This trek is adventurous and explores the beauty of Sikkim. Originating from Yuksom! This trek is fun and can offer you the best experience.
77. Mt. Kanchenjunga Trek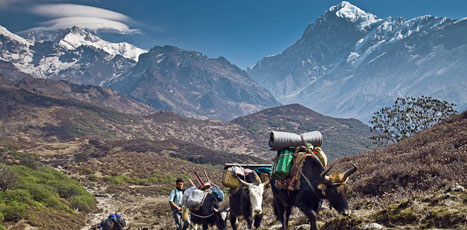 Make sure if only you are ardent trekkers, then only you can go for it! When you go for this trek, make sure you are mentally prepared, physically trained and equipped with professional guide to help you.
78. Paragliding in Gangtok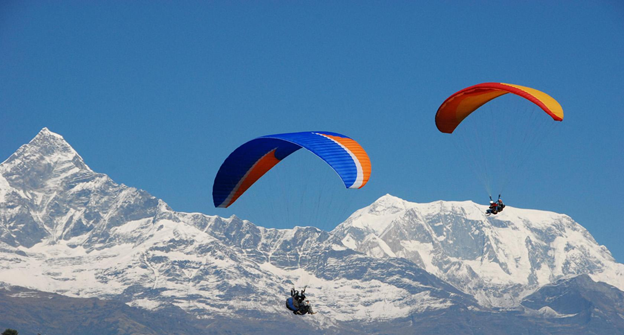 If flying means adventure to you, then paragliding here is the solution for you!
79. Camping in Kodaikanal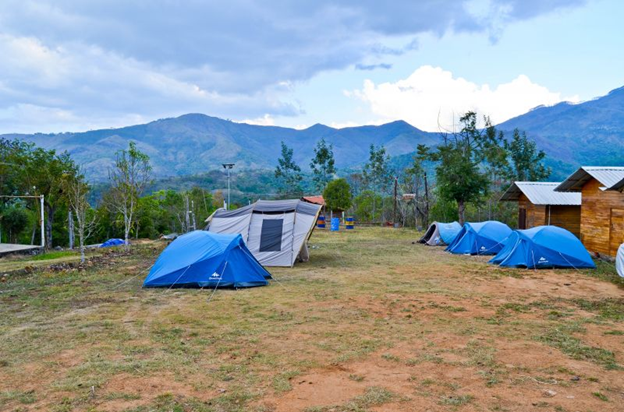 Camping is adventurous at Western Ghats add to the magical beauty of Kodaikanal. So if camping excites you, then come and get the best out from here! You can imagine the level of the beauty this place hold with the image above!
80. Cycling Tour in Kadumbadi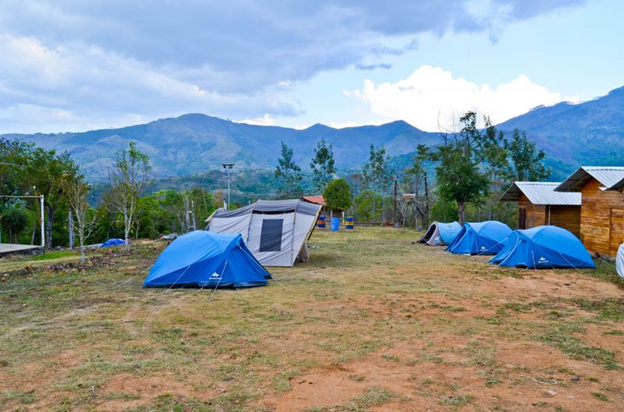 Paddling is adventures for many of us, if you are also one of them then, comes and explore the roads of Tamil Nadu. Tamil Nadu is full of places that is amazing, stunning and can give you number of activities to free you from the thirst of adventure. Cycling to explore the unseen places are best thing to do here
81. Catamaran Ride in Chennai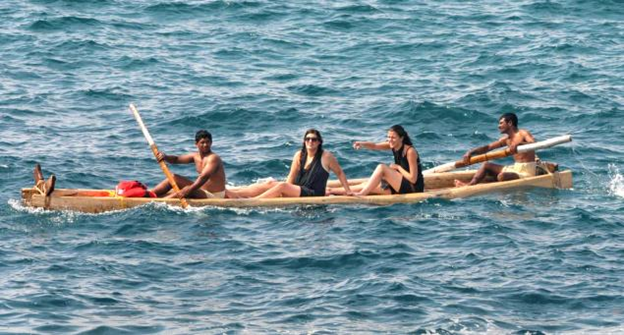 Sail boat is the name for it. So why to waste your life in boring traveling process when catamaran is the name for you! We can also says that is the banana boat ride in which we can swim on the river on single boat. It is cute, scary and most thrilling.
82. Surfing in Chennai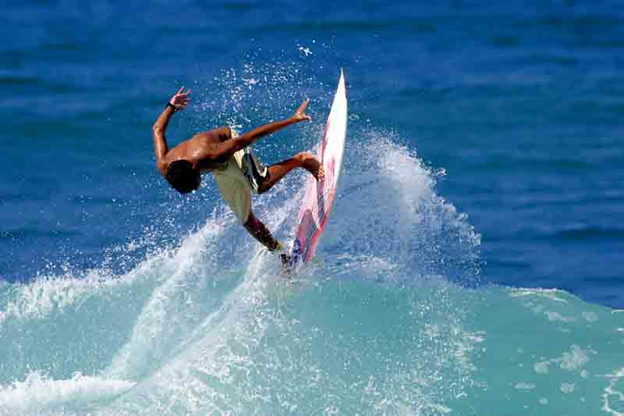 Chennai is the most trending city for the adventure sport. Then what are you waiting for? If you love adventure, then come and try it! These sport activities are thrilling and can never make you disappointed.
83. Chopta-Deorital-Chandrashila Trek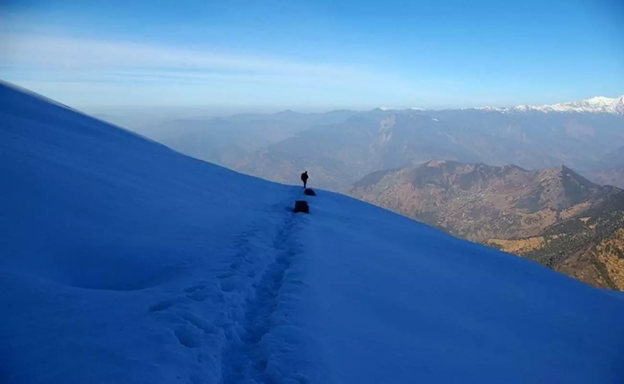 This is a dream destination of every trekker! Yes! It is that beautiful that when you live at the hotel or just doing the trekking, the best thing you can say there is "Heaven". Beauty is always scary and when you come here and try the trekking, you will get the perfect bland of adventure!
84. River Rafting in Rishikesh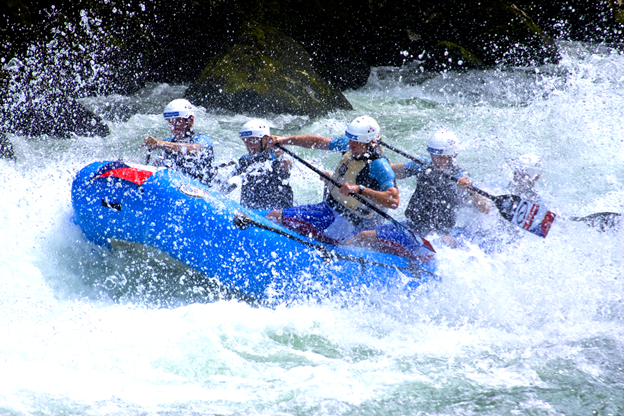 soure
Rishikesh is the sport capital of country! We can't never say that why this place? I mean Rishikesh is something that can offer you as many sport activates that you think of. If you want to try out the water sport with high level of thrill then river rafting is a answer for you.
85. Bungee Jumping in Rishikesh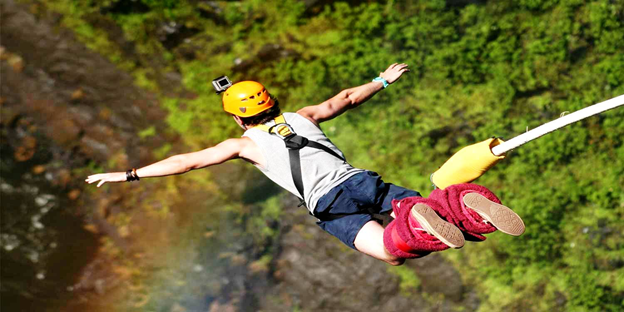 It is thrill and most fun activity that can do without fearing about your life! Yes it look scary and you might think that you are going to loose your life, but of you are not ready to try out the adventure, then life can never give you the best. Yes Bungee jumping is thrilling and fun to try atleas once in life!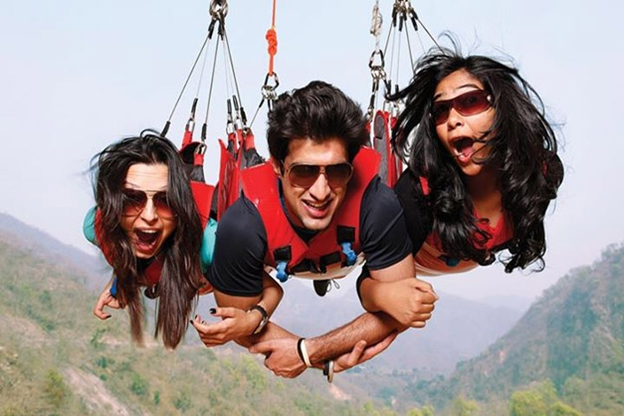 It is the most trending activity at Rishikesh in which you are hanging from the zip line and take the adventure to use of the place for long 1 hour. It is perfect way to explore the lakes and beauty of city sleeping above the floor!
87. Roopkund Trek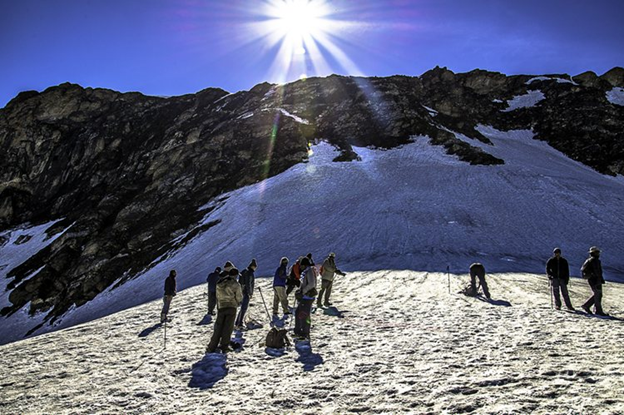 This trek is all about the exploring the beauty of Chamoli district of Uttarakhand. It is thrilling and moist fun at this city! This trek will give you a chance to explore the lush green beauty, snow and mountain covered ice that can see the beauty with enchantment.
88. Dodital Lake Trek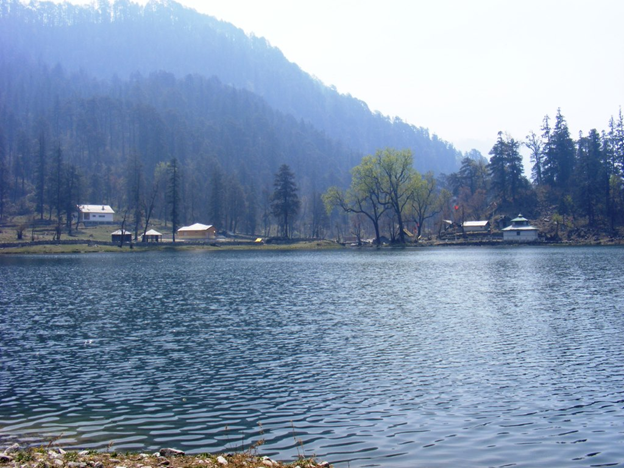 When you get here, you will see the lake in the fairy tale. Yes! It is beautiful and most adventurous way to get the perfect trekking experience.
89. Skiing in Auli
Favourable slopes, thick layer of snow and scenic views are the perfect things that you can find here! This is safe, fun and full of activities that can make you delighted with thrill.
90. Flower valley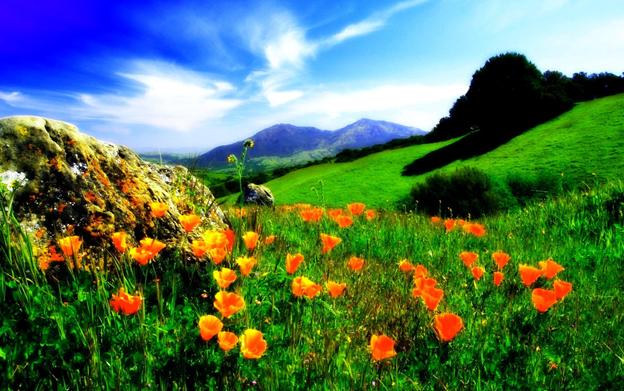 How about a trek amidst of The Valley of Flowers rests amidst the breathtaking Himalayas? Yes! It is fun and beautiful! Last but not the least, this thrilling and adventure trek can make your day. It is actually worth reaching at the top of the hill with many flower bed to welcome you.
So what are you waiting for? If you are all set for an adventure trip, then choose the best for you from the list and book your tickets now! They are all indeed an adventure travel.