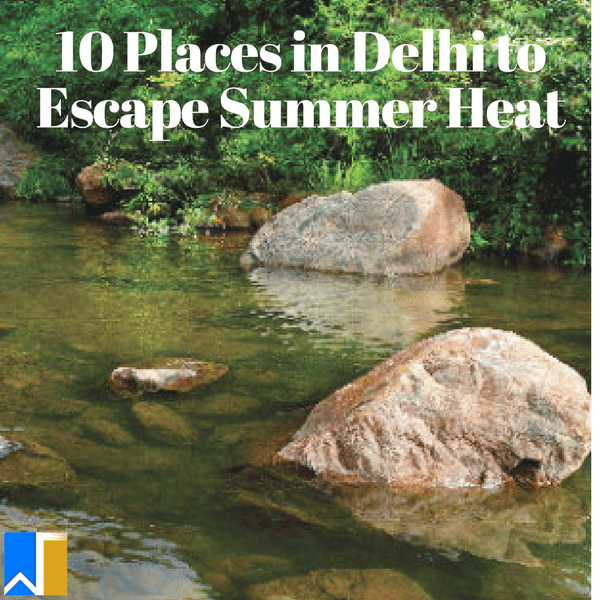 Delhi experiences all weathers in their extremities, be it summers or winters. Now that summers are here, the city is already sweating. With work, schools, and colleges, we have no choice but to manage in this searing heat, but weekends let us take a break. So, here we are here with a list of weekend getaways you can visit to escape the hot temperatures. It has everything from bars to waterparks to nearby hill stations for you to choose from.

Let's begin the weekend planning.

Places in Delhi to escape summer heat
Delhi is blessed with some wonderful places to seek rescue from the rising temperatures. Check out what the city has got for you. 
Fun and Food Village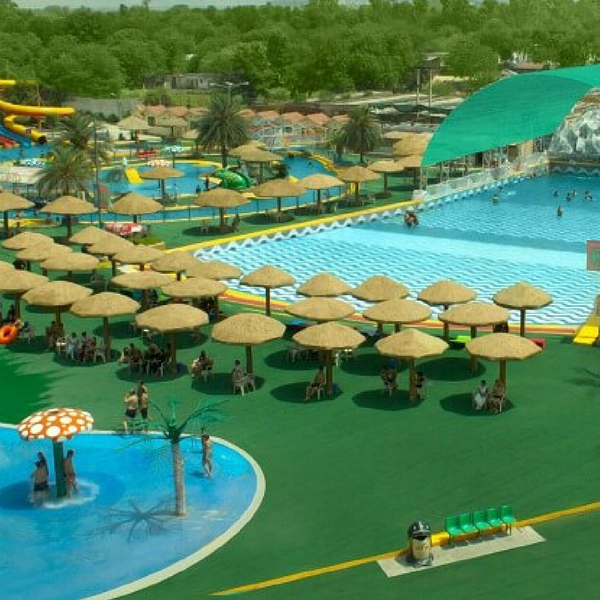 Source: funnfood

This water/amusement park is situated on Old Delhi Gurgaon Road (Kapshera). It offers the longest water channel (400 feet) known as "Lazy River". It has adventure rides, water slides, cultural performances etc. to entertain you throughout the day. The atmosphere has much cooler temperature than the city and thus, is a perfect place for your next weekend getaway.

While here you can try the rides, spend your time in the pool or just sit back and relax. Can the weekend get any better than this? 
Worlds of Wonder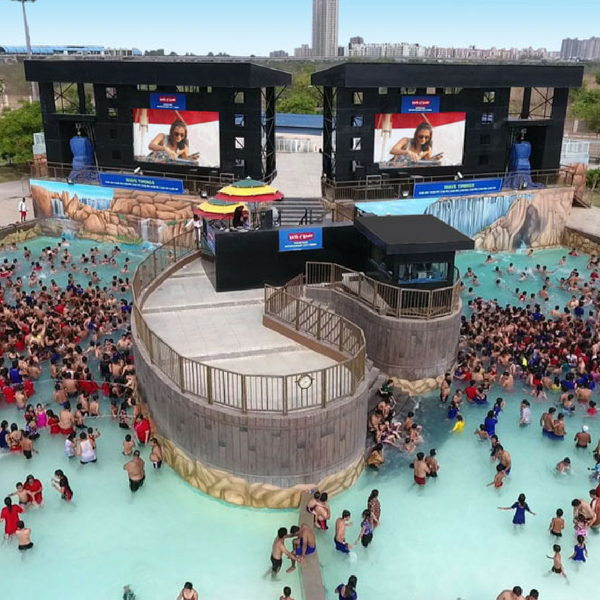 Source: worldsofwonder

This theme park located in Entertainment city has Amusement Park, Water Park and Go-Karting Track. Also, it is surrounded by shopping malls and offers tasty snacks and meals. You can lay on the grass and have a picnic, get into the rides and enjoy the thrill or neat in heat in the water park. This place is suitable for families, school/corporate events and a day out with friends. Let your worries and summer heat slip away as water is splashed on you.
Icebar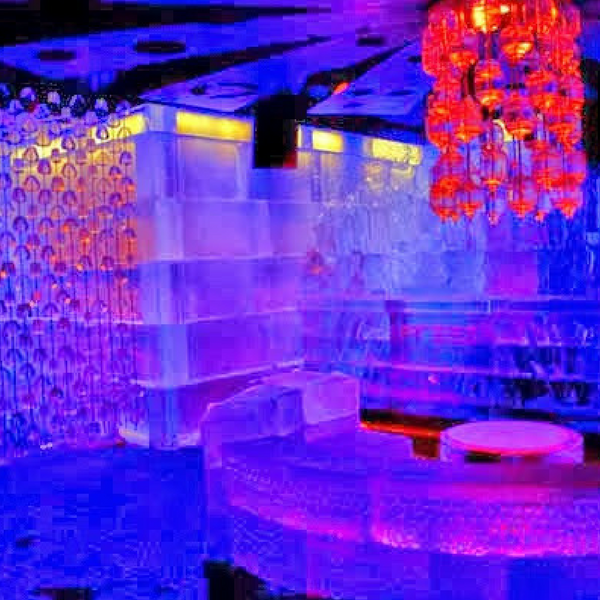 Source: bookyourtable-byt.blogspot

Imagine a place where everything is made up of ice. Be it the interior, the furniture or the glasses in which drinks are served. Sounds exciting, right?

Located on the 1st Floor of City Square Mall ( Rajouri Garden), this place has a unique theme. You can't possibly find a place better than this to spend hot summer days. This place must be on your list for the different and unique experience it provides. Spend your day here for an extraordinary experience in an icy environment and feel refilled with energy to survive another hot week.
Adventure Island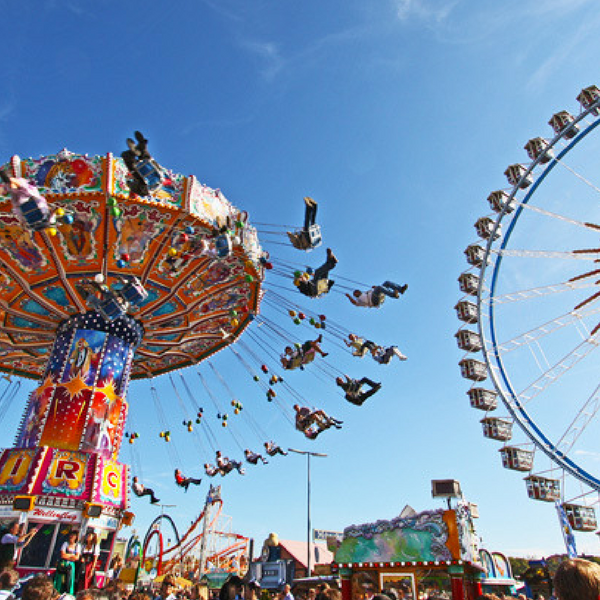 Source: makemytrip

Located in Rohini, this place has got something for everyone. This weekend getaway has rides that take you on the rip-roaring adventure, water slides that offer you shelter from hot summers including activities like water bump, boating, water coaster, carousel etc. There are exciting rides for adults, kids, and families, that too in great numbers. So, you have a lot to choose from or maybe try them all.

While in Delhi, you must visit this place for a memorable experience.
Ice Skating Arena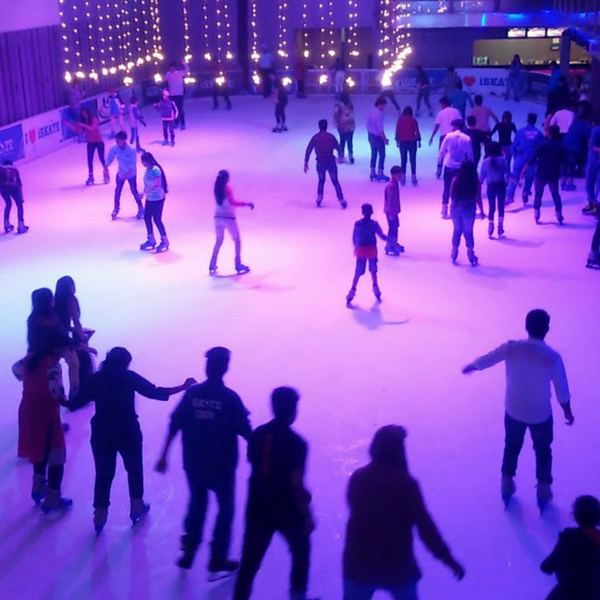 Source:youtube

Let's get some ice in your feet and friends by your side for a perfect weekend. If you are looking for a hideout from the sun, this is your place.

Located in Ambience mall, it has 15,000 sq. feet skating rink. Apart from the large skating area where you can enjoy yourself, it also has gourmet ice-cream parlor, karaoke room, part room etc. It offers you a unique experience to cherish. You can either plan a single day there or take membership to learn skating and become a frequent visitor. Summers look a little less of a problem now, don't they?
Jim Corbett National Park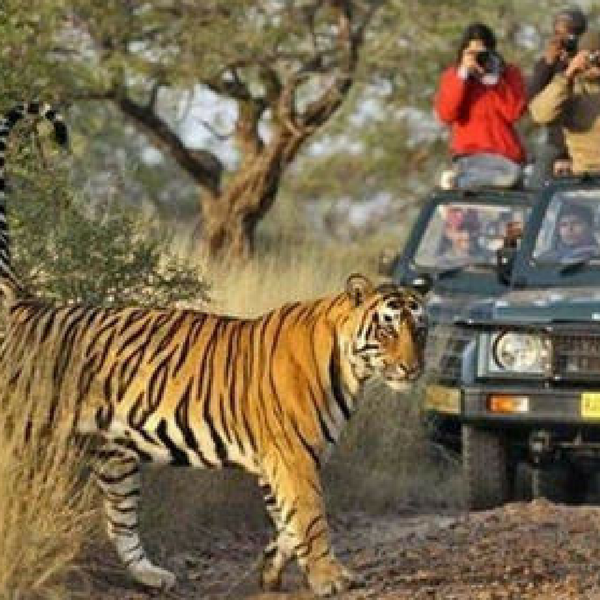 Source: indiamart

Are you an animal lover? Is bird-watching your thing? Do you like getting lost in the woods? Are you looking for a cooler place to spend your weekend? Well, looks like there is a perfect combination of all these in a single place for you.

At a distance of 243 km from Delhi, this national park is situated in Nainital district. This place offers you plenty of activities to escape the wrath of sun, like Jungle Safari, Corbett Waterfall, River Rafting, Elephant Rides etc. On the top of this, the greenery will cool your body and mind, making you feel refreshed. While enjoying, don't forget to look out for our jungle buddies who might be strolling nearby.
Rishikesh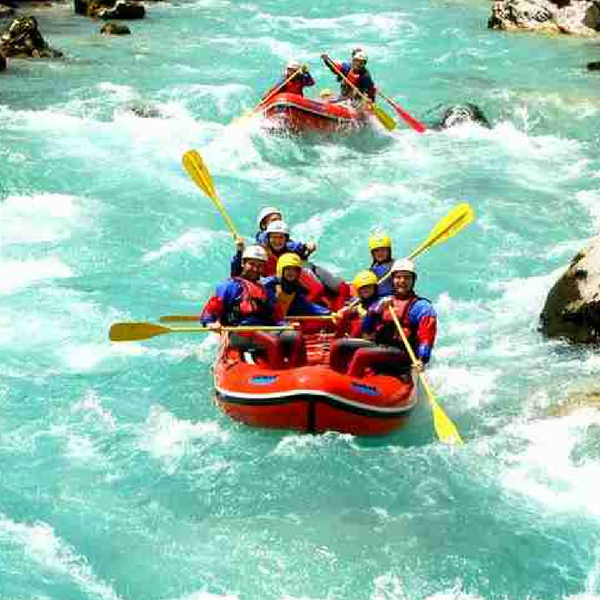 Source: rishikeshriverrafting

242 km from the city, this holy city lies in Uttarakhand. This city is a must in every traveller's bucket list. It has an adventure, spiritual experience and the kind of beauty that will get stuck in your memories forever.

Rishikesh is famous for its river rafting but there are lots of other fun activities also that you can try here. The best ones that will save you from heat are River Rafting, Cliff Jumping, Body Surfing, Kayaking and Ayurvedic Massages. While there, you can also try Bungee Jumping, camping and bonfire by the side of Ganges, Mountain Biking, Flying Fox, Trekking, rock climbing, parasailing, and paragliding.

Also, don't miss out Ganga Aarti where you can witness the Hindu rituals.

Rishikesh has two sides, electric and peaceful. Both of them will leave you with memories to cherish for a lifetime.
Nainital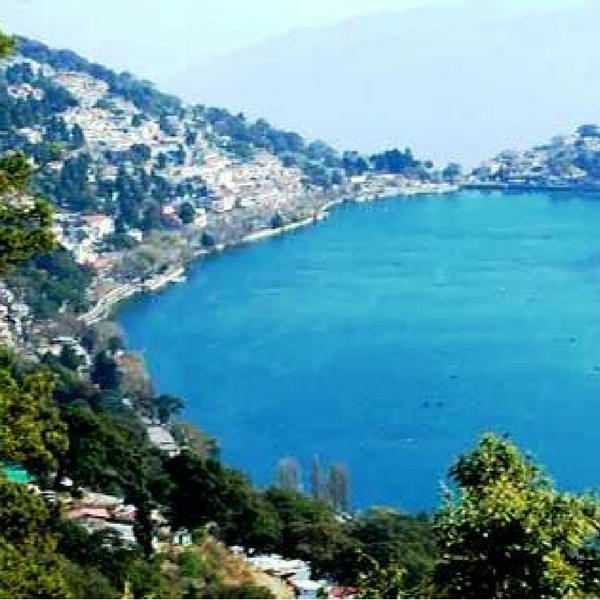 Source: easyvivek.wordpress

This beautiful city is located in Uttarakhand at a distance of almost 300 km from Delhi. The city is located around Naini Lake. This place is best known for its scenery. The best time to visit is from May to July. The Himalayas will wrap you in its arms and make you forget about Delhi's scorching heat. You can take a tour of the city, visit the Nainital zoo, have fun at cave garden, go shopping, or entertain your taste buds with local food.

Let nature handle your worries while you enjoy the beauty of this place.
Dharamshala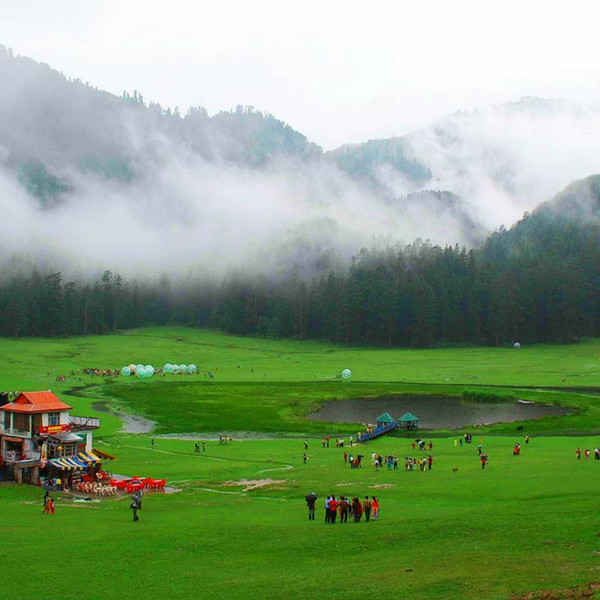 Source: youthincmag

This hill station is in Himachal Pradesh is at a distance of around 475 km from Delhi. . This place with its beauty and all fun activities is definitely one of the best weekend getaways around the city. You can try adventure sports, go on a sightseeing tour, and enjoy camping in the mesmerizing hills of Dharamshala. You can also enjoy different activities like paragliding, trekking, etc. or you can visit the valleys, stroll through the local markets, explore Kangra fort, visit Dal lake, take a trip to tea gardens, sit by the side of waterfalls or spend some time in the temples.

So many options, right? Well, that is what makes this place a must visit. Bonus point, it will save you from Delhi heat. Book your tickets fast to have a lovely weekend.
Mussoorie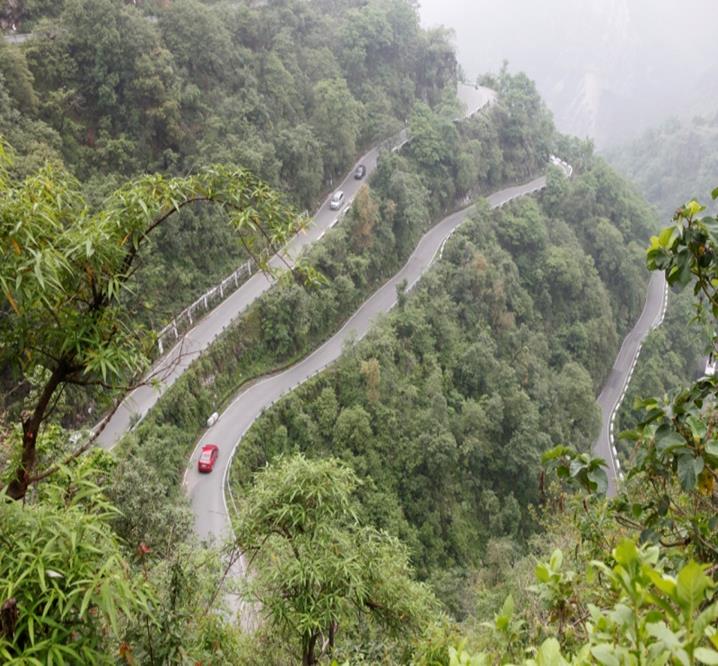 Source: carindia

Hill stations are like a snowball of relief in summers. One such place around Delhi is Mussoorie. At a distance of 305 km from the city, this beautiful hill station is in Dehradun district of Uttarakhand. From nature lovers to adventure fans, there is something for everyone to enjoy. Go shopping, sit by lakesides or waterfalls, explore the gardens of the area or take a ride through the city. Have a great weekend away from the hustle and bustle of the city as you relax in the hills.

So, what are you waiting for? Get out of your bed and be ready for a perfect weekend getaway from Delhi heat.