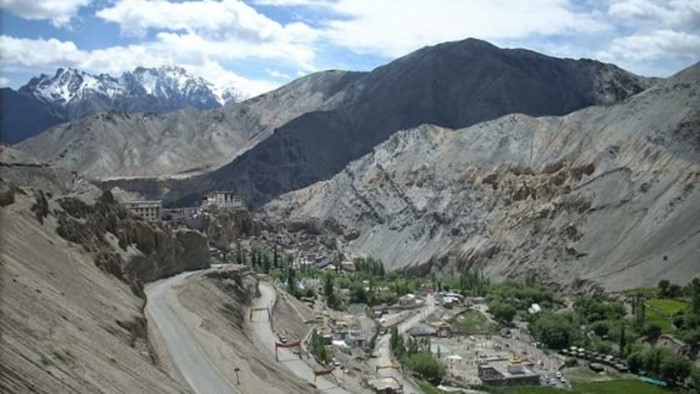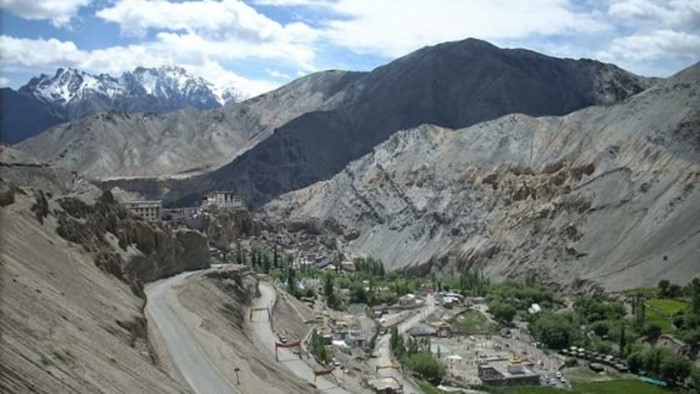 Source : https://www.tripoto.com/trip

Ladakh is a mysterious and a mystical land that has captured the awe and attention of every adventure seeker and traveller. The reason is fairly simple. It's bonkers beautiful. With its lush green forests, crystal blue water streams and with towering mountains surrounding it, Ladakh offers an experience that no other place can.

---------------------------------------------------------
Best Deals for the Month
Imagine riding through roads across the mountain pass and looking down below from those heights. This feeling cannot be expressed in words. The days are beautiful blue, while the nights are starry black. One can gaze at the wondrous milky way stars while lying on the grass during your Ladakh trip.

So, you've decided on your destination and started packing for your adventure. But, there is one tiny problem. You just don't know what to pack for this adventure. Not to worry.
Here are a few things to carry for your Ladakh road trip.

1) Clothes :

The most important thing to decide is what sort of clothes to pack. Since Ladakh is surrounded by the Himalayas, the temperature can get pretty cold during the days and nights. Ladakh temperature is often unpredictable and temperature keeps changing constantly. Its really cold for a while and then suddenly it's hot. The different types of clothes to pack are :

Warm jackets to protect against the cold and dry winds of Ladakh.

Raincoats to provide a bit of solace during rains.

Light t-shirts and shorts.

Thermal and innerwear.

Woolen caps and hats.

UV sunglasses.

Gum boots are required if you are crossing water streams.

Note : It is advised to wear the clothes in layers as it is easy to add or remove any layer depending on the temperature variation.

2) Medicines :

It is advised to prepare and carry a first aid box which contains few important medicines. It is of paramount importance to take care of one's health and in trips like these, one should pay extra caution and proceed with care. Few important medicines to carry are :

Diamox Tab 10 – This helps in reducing the effect of AMS (acute mountain sickness) and it also helps in acclimatizing to the altitude of Ladakh.

ORS electrolyte helps the body in maintaining the required saline content and the best part is it also tastes good.

Dettol antiseptic is a no-brainer to carry on this adventure.

Bandages are also recommended.

Glucon D is very useful.

Pain sprays like Iodex is necessary cause driving for long durations puts a lot of strain on the back muscles.

Regular medicine such as crocin, vicks action 500, Digene, Voveran SR (provides pain relief) and Enteroquinol (provides relief from loose motion).

Note : Consult your doctor on any other medicines that you are required to carry. The first aid kit is aimed at providing relief.

3) Toiletries :

This section of the article is a no brainer. Apart from the necessities, there are a few other items that prove to be very useful in Ladakh. The items your toiletries bag should consist of are :

Toothpaste and toothbrush.

Liquid soap.

Face wash.

Sunscreen with an SPF rating of 30 or higher to protect your skin from the UV rays of the sun.

Mustard oil acts as a brilliant moisturizer. Apply it on your palms and your nose to protect these parts from the cold Ladakh winds.

Roll-on deo or spray.

Moisturizer.

Note : These are a few things that are very important for the trip. Add other things if you have the need for those items.

4) Edibles :

SInce Ladakh is a vast land covered by mountains on all sides, one cannot expect luxurious restaurants or eateries during their trip. So, it is advised to carry edibles that fill your stomach. Make sure the edibles have a long preservation date as it needs to last you throughout your adventure trip. A few recommended edibles to carry are :

Maggi; this is the staple food for you during your trip. It is delicious, cheap and also easy to prepare which makes it the best type of food for adventures.

Chocolates.

Dry fruits.

Water. Carry lots of water and keep rehydrating yourselves every couple of hours to prevent AMS.

5) Documents and ID's :

It is advised to always carry your original id cards with you all the time while traveling. A few important documents to carry are :

Aadhar card.

Driving license.

Printed itinerary.

Hotel reservation slips.

List of important contacts.

6) Miscellaneous :

The items which are not included in the lists above are described here. Basically, these items help improve the quality of your adventure experience. Few such items are:

D S L R camera to capture your trip memories.

Multiple memory cards for the camera.

Phone and camera charger.

A high capacity power bank for your phone.

Riding gloves.

Torch with extra batteries.

Scissors.

Riding jacket with thermal lining.

Note : These are a few recommended/necessary items. Add other items that you feel are necessary to make your trip more fun.

And now, with packed bags head to the mystic land of Ladakh and make memories that last a lifetime.

Also read:
Major Ladakh routes and Passes
Health precautions to be taken during Ladakh bike trip
Guide to plan your own Ladakh trip
Famous places in Ladakh bike trip