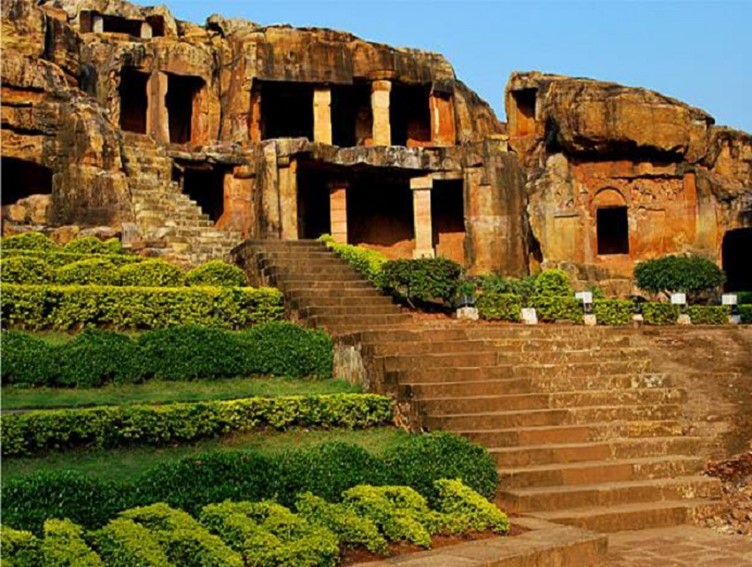 10 Places to visit near Bhubaneshwar.
Bhubaneshwar is an ancient city located in Orissa. It is considered to be ancient because of the various tourist locations in and near this city which tells us a lot about the past. There are beautiful temples and their architecture is worth watching. Since the city is located near the Bay of Bengal there are a lot of beaches near this city. Exploring the beautiful monuments and having fun at the beaches with family and friends would be enjoyed by those seeking for a short weekend getaway and would enable them to make everlasting memories.
Puri
Puri is one of the most visited destinations of our country. This place is famous for a number of beautiful temples and is therefore known as the 'Spiritual City'.Puri is situated close to the capital city of Orissa, Bhubaneshwar, at a distance of 60 km. It would not take more than an hour to reach Puri from Bhubaneshwar. The Jagannath temple is one of the most famous temples of India and is visited by a large number of people from all over the country. Puri is located at the Bay of Bengal and people enjoy a fun time at the beach with their family and friends. This city is an ideal destination for a weekend getaway where visitors and chill and relax, away from the hectic city lives.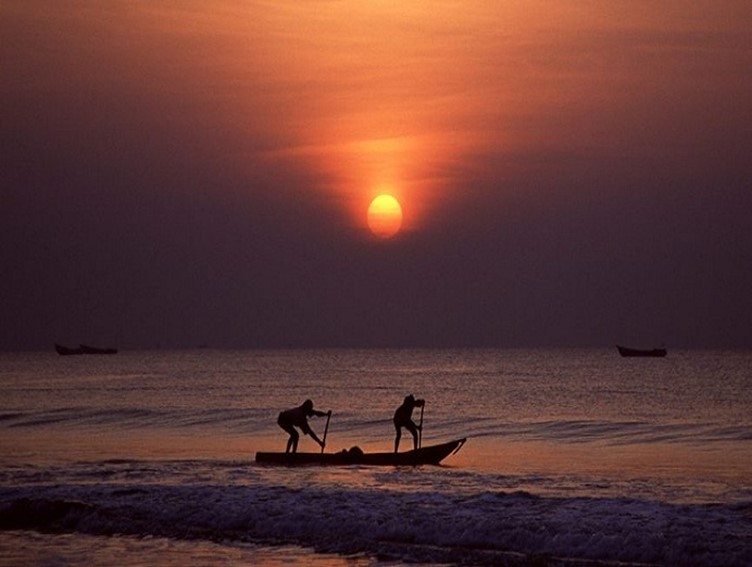 ---------------------------------------------------------
Best Deals for the Month
Source- Conde Nast Traveller India.
Konark
Konark is a town located in the Puri district of Orissa and is only 60 km away from Bhubaneshwar. It is a beautiful place famous for the temples and its beautiful architecture, the exotic beach and the Dance Festival. This is a tourist location and the most famous temple,the Sun Temple, is located here which is a World Heritage Site. The Konark beach is a beautiful and clean beach where visitors can relax and enjoy with their families after visiting the beautiful temples. Those who are fond of visiting historical places would just love their stay in Konark. This is an amazing place for a weekend trip away from the city life where one can enjoy the Oriyan culture.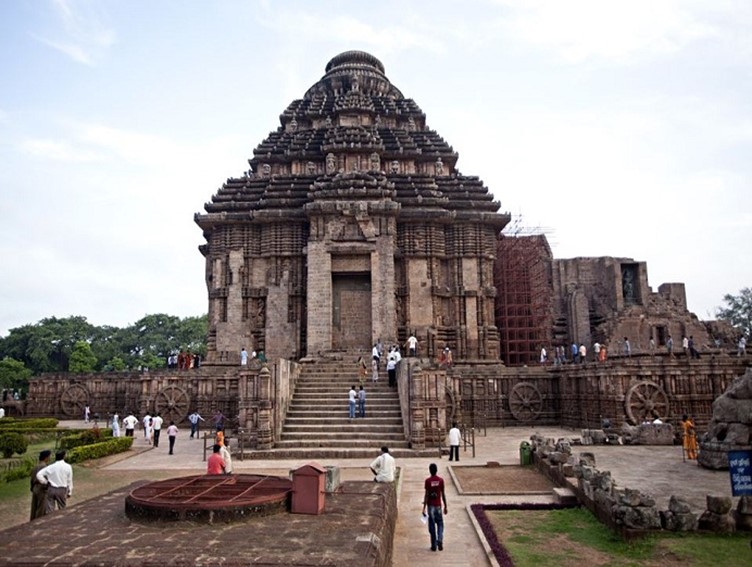 Source- Tripsawy
Chandrabhaga Beach.
The Chandrabhaga Beach is located 3 km from the Sun Temple of Konark. This beach holds great importance in the cultural and traditional identity of Orissa. As it holds cultural importance, many cultural activities are held at the beach. They are worth watching and it displays the traditions of Orissa. Chandrabhaga Mela is a seven day fair organized at the beach to honour Lord Shiva. This is a beautiful beach surrounded by natural beauty and greenery. This place can be visited at any time of the year as the weather is always cool and pleasant. This is an ideal destination to relax and have fun with family and friends.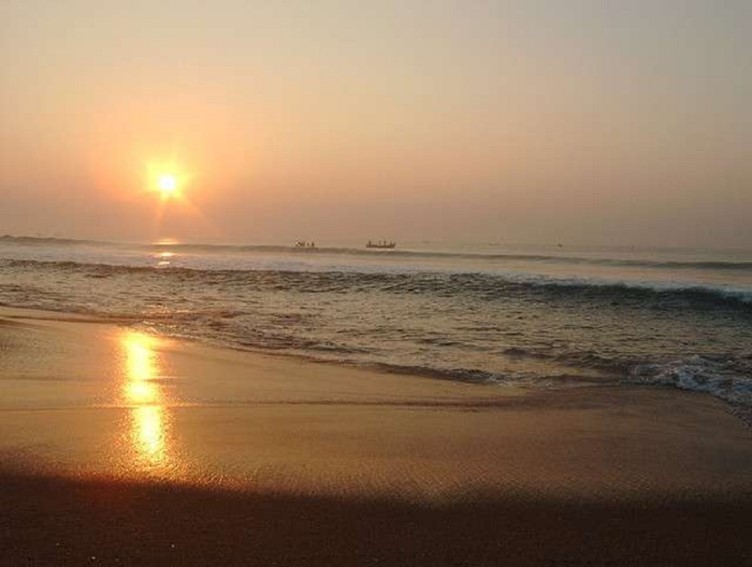 Source- www.jagran.com
Dhauli
The Dhauli hills are located at the banks of river Daya only 8 km away from Bhubaneshwar. This is a historical place is believed to be the area where the Kalinga war was fought. Here, we can find the rock edicts left King Ashoka, which is also a historical site. On the top of the hill there is peace stupa pagoda built by the Japan Buddha Sangha and the Kalinga Nippon Buddha Sangha. This is a serene and calm location with historical monuments and can be visited with family and friends during weekends to relax and explore the beauty of the place.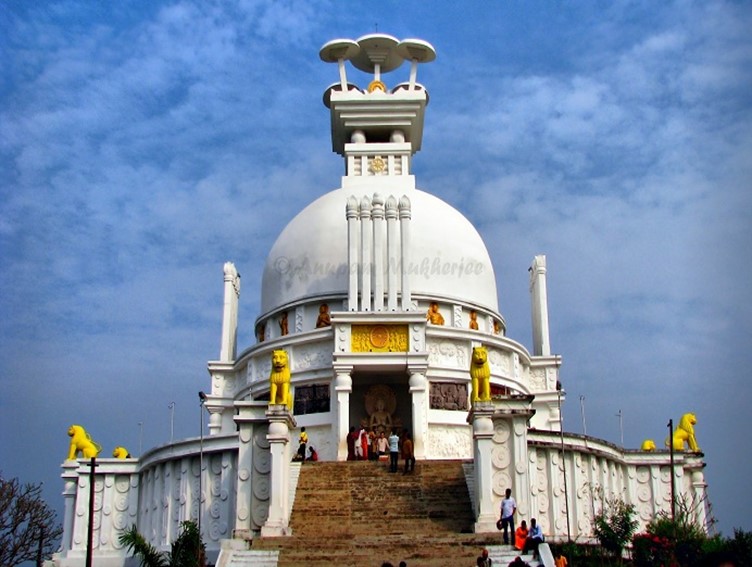 Source- Famous Places In India
Nandankanan Zoological Park.
The Nandankanan Zoological Park is located in Bhubaneshwar. It has a botanical garden and a part of this garden is declared to be a sanctuary. This is one of the beat tourist locations of Orrisa surrounded by not only greenery but also various kinds of animals. This is one place where children and adults both can enjoy to the fullest. The best part of visiting this wildlife sanctuary is the white tiger safari. Also, a large variety of animals can be cited which includes Indian Pangoli, White backed Vultures, Hippoptamus, Gharials and many others. Visitors and also enjoy around the beautiful Kanjia Lake. This place has a lot of things to see and explore and is an ideal location to spend your weekend away from the boring city life.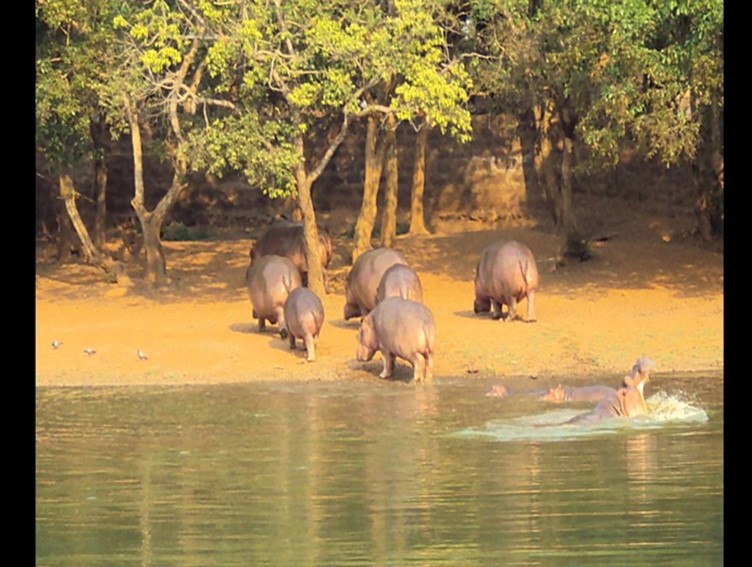 Source- YouTube
Chilika
Chilika is the Asia's largest brackish water lagoon. It is one of the most important wetlands in the world as it is home to a large variety of birds. This is a beautiful and calm place and visiting this place would be fun for those who are fond of bird watching. Visitors can enjoy boating and can explore the various islands located near this vast lake. The Kalijai temple is one of the most famous places located on one of the islands of the Chilika Lake. This place has a stunning view and a peaceful environment and is one of the most visited tourist spot of Orissa and is flooded by visitors especially from November to February.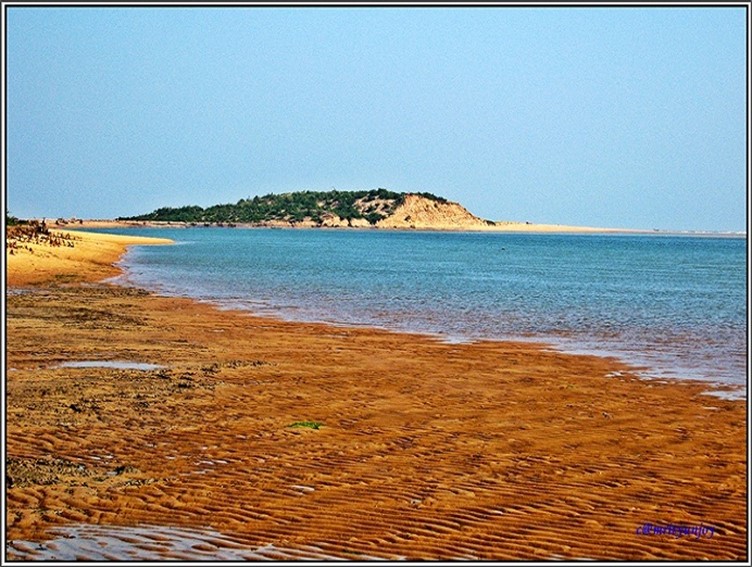 Source- TrekEarth
Simlipal National Park.
Simlipal National Park is a national park and a tiger reserve located in the Mayurbhanj district of Orissa. This national park is home to three of India's biggest animal species- Tiger, Asian Elephant and Gaur. This is an amazing place for outing with family and friends during a weekend as there are a lot of animals which can be seen here. This national park is surrounded by greenery and it would be fun to discover this beautiful place which is home to a number of rare wild animals. The national park remains open between mid-October to mid- June and is safe place. The Simlipal National Park is located at a distance of 300 km from the city of Bhubaneshwar and can be visited during weekends.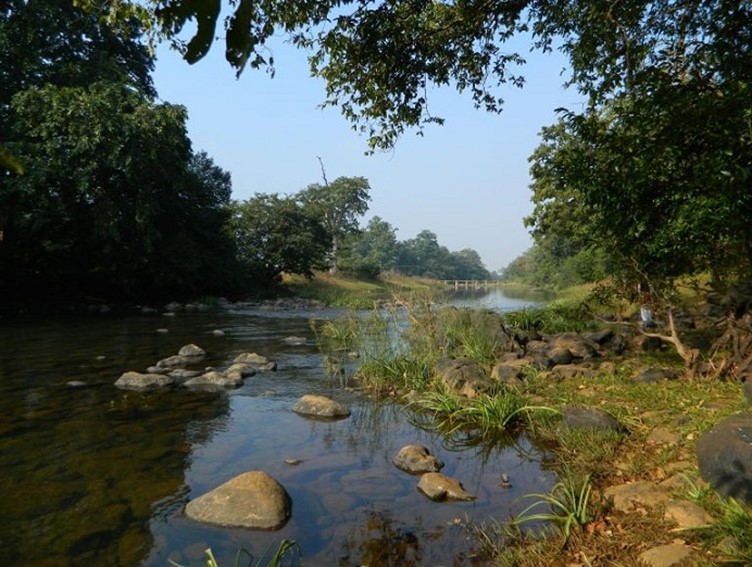 Source- holidayiq.com
Berhampur
Berhampur is a city located in the state of Orissa. This place is quite near to Bhubaneshwar and has a lot of places to visit which attracts tourists from all over the country. This city also has a beach called the Gopalpur Beach where visitors and enjoy and relax. The places which can be visited includes Taratarini Temple, Potagarh which is a 'buried fort' and also Bankeshwari which is a beautiful spot surrounded by greenery. This is a lovely place as there is a lot to see here. Visitors can enjoy visiting the historical monuments and temples, and also have fun at the beach with their loved ones. This is a perfect destination near Bhubaneshwar to relax and make memories.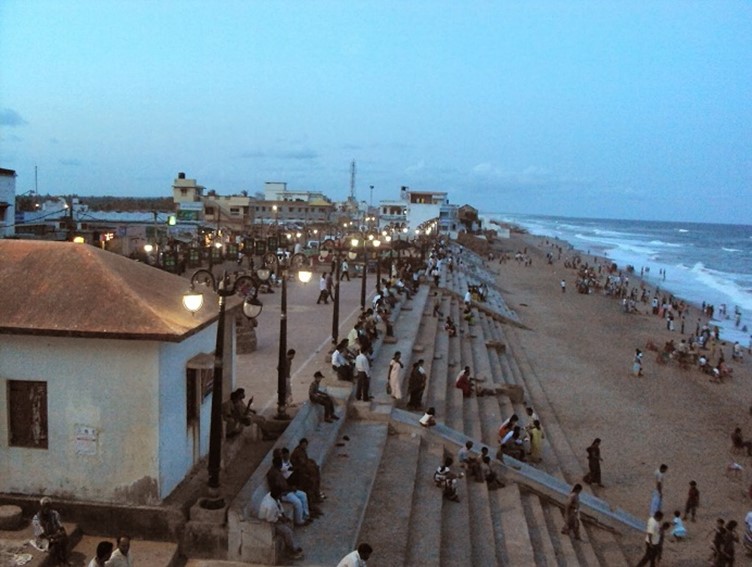 Source- CitiesTops.com
Lingaraja Temple.
The Lingaraja Temple is an outstanding specimen of the Orissa style of temple building. This temple is dedicated to Lord Shiva and is one of the oldest and largest temples in Bhubaneshwar. The temple is beautiful and displays the Kalinga architechture and that of the medieval times. This is a prominent landmark of the Bhubaneshwar city and is one of the major tourist attraction of the city. This temple is a must visit especially for those living in or nearby Bhubaneshwar. The stunning architechture of this place is just mesmerizing.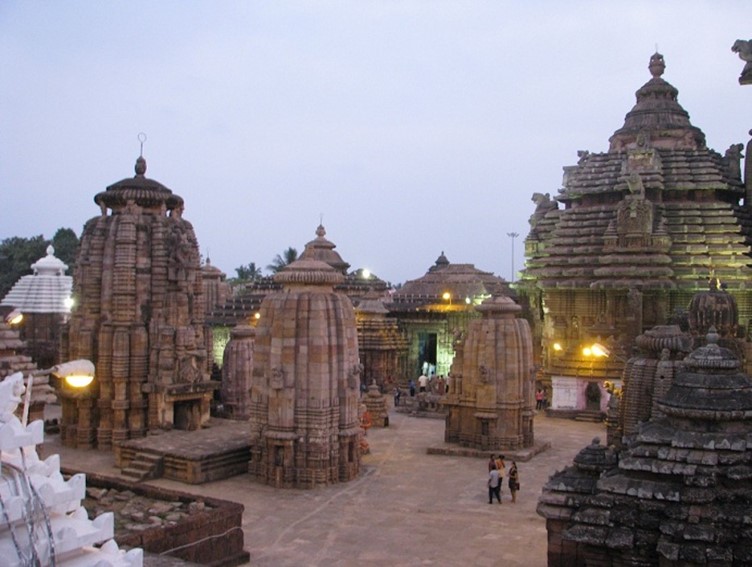 Source- templedetails
Udayagiri and Khandari Caves.
The Udayagiri and Khandari Caves have derived their names from the two hill named Udayagiri and Khandari on which they are located. These caves are one of the oldest historical locations of Bhubaneshwar and and represents the Jaina rock cut architecture in Orissa in the field of architecture, art and religion. Exploring this place would be enjoyed especially by those who are fond of visiting historical places. It would not take more than a day to cover both these caves and visit to this location would be a fun outing with family and friends.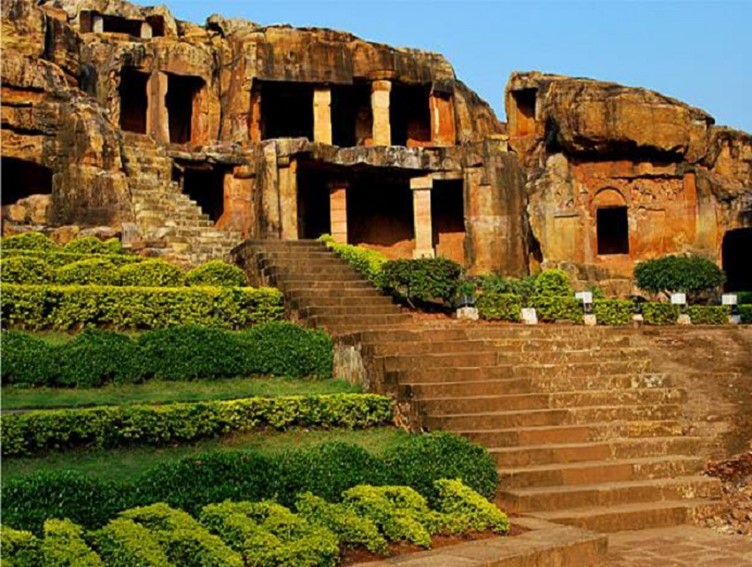 Source- Incredibles of Odisha