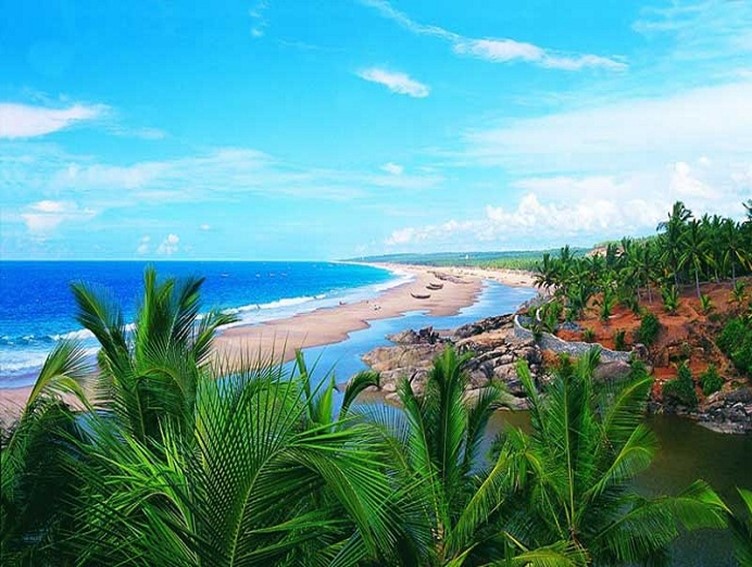 Munnar is a beautiful hill station located in the Idukki district of Kerala. There are a lot of places which can be visited near Munnar and it is also called 'Kashmir of South India'. This is a perfect destination for a weekend getaway and a 2-3 days trip would be more than enough to rejuvenate ourselves. Munnar is located 446 km away from Bangalore and can be reached by air, roadways and railways. It would take about 9 hours to reach Munnar from Bangalore by car or bus. If there is a direct flight then one can reach Munnar in an hour and by train it would take 11 hours. Therefore one can travel to Munnar from Bangalore overnight and can explore a few places within 2 days.
The trip can be started from Bangalore by late evening so the visitors can reach Munnar early in the morning. They can rest for a few hours at the hotel and after breakfast can depart for exploring the town and sightseeing.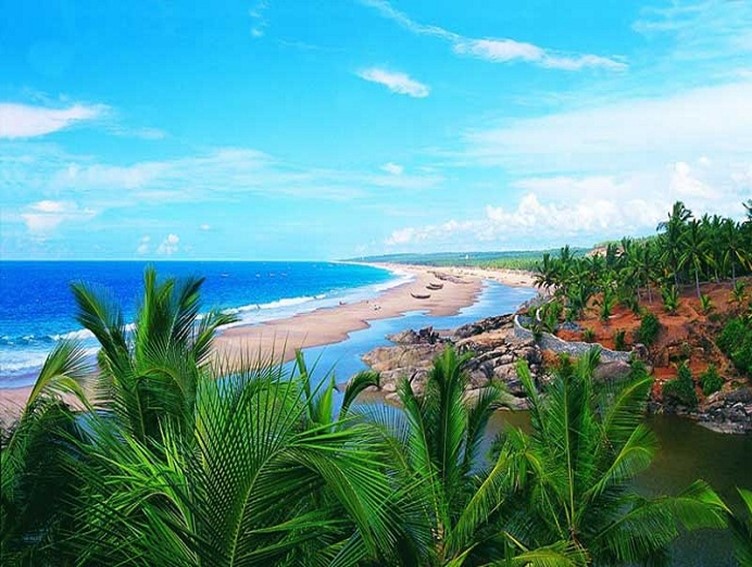 ---------------------------------------------------------
Best Deals for the Month
Source- www.munnar.com
Day 1.
After reaching Munnar, the tourists can check-in into their hotels and soon after having breakfast they can leave to explore the beauty of the town and look forward for an exciting weekend ahead.
TATA Tea Museum.
The tourists can visit the Tata Tea Museum first as it remains open between 9 am to 4 pm. The entry fees in Rs 75 per person and for kids between 6-12 years it is Rs 35. It would not take more than an hour to explore this place.
The TATA Tea Museum was established 2005. Tea plantations located in Munnar attracts a large number of tourists and is also a source of employment for a large number of people in Kerala. The museum depicts the history of tea plantations and processing since the earlier times. This is one of the most renowned places in the world for its tea and the Tata Tea Company holds the record for being the World's second largest tea producer and distributors. This place provides information not only for the experience seekers and tourists but also attracts those who are interested in photography.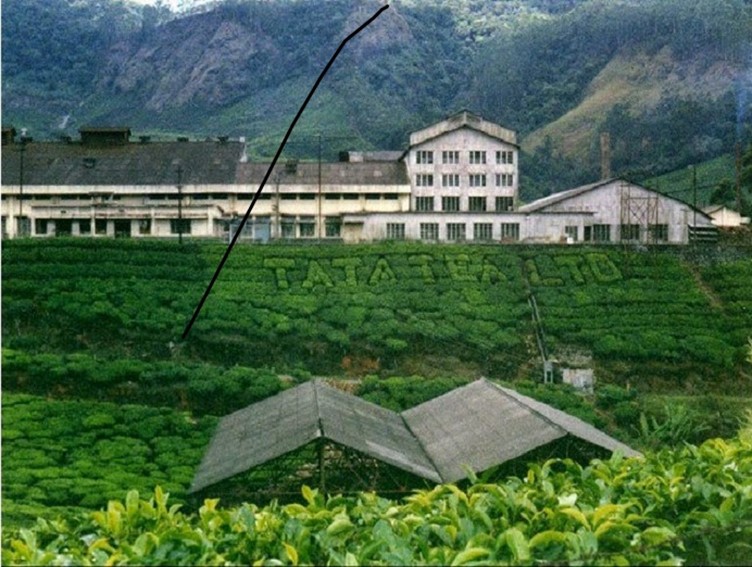 Source- Karma Kerala
Metupetty.
This is one of the most visited places for Munnar and is located only at a distance of 13 km from the town. The entry fees of here is Rs 10 per person. This place can be visited after exploring the Tata Tea Museum as it is located quite near Munnar. Here, the visiting hours are between 9:30 am to 5 pm therefore it can be visited around 1 pm. If interested, the tourist can enjoy speed boating here which would cost Rs 500 per boat for 15 minutes in which 5 people can be accommodated. Photography is not allowed here. Two hours would be enough to explore this place.
Metupetty is a great place to enjoy the excellent beauty of the lake and the tea plantations. Tourists can enjoy boat rides and if lucky, might get a chance to watch elephants bathing.Adventure lovers can enjoy trekking at the Shola forest. Visiting Metupetty dam would definitely prove to be a memorable experience because of the fantastic scenic beauty and the most attractive part of the dam is its still water which reflects the tea gardens in the mountains around.
After exploring this place the visitors can also enjoy shopping at the Metupetty Dam Market. This scenic spot is a great place to purchase wooden items like utensils, spoons, show pieces, boxes, pen stands and others.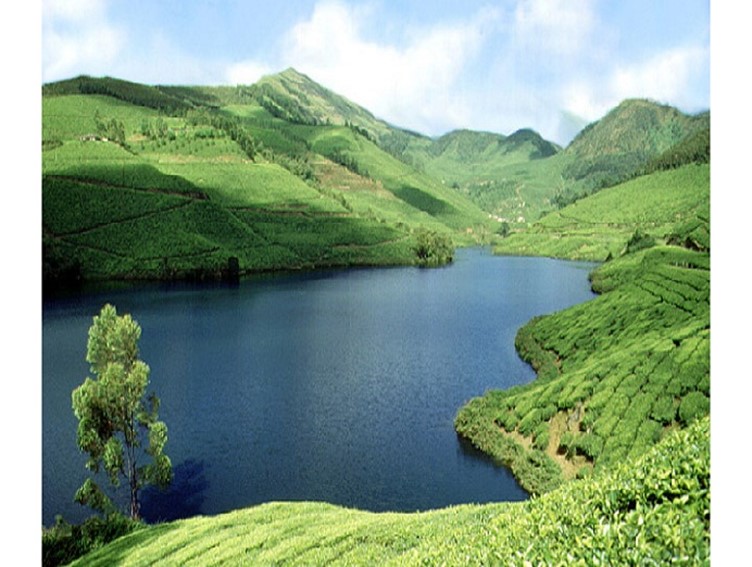 Source- Kerala Tourism
After enjoying at the Metupetty the tourists can have lunch in any nearby restaurant. There are quite a few like Mayabazar, Hotel Hillview Munnar, Silver Spoon, Royal Retreat. All these places are within 8 kms from Metupetty Dam. Soon after having lunch the tourists can leave to visit the next destination.
Echo Point.
The Echo Point is an ideal picnic spot near Munnar. It is at an altitude of 600 feet where visitors can enjoy taking a walk among the lush green hills. This place remains open only till 5 pm so soon after lunch this place can be explored. Visitors can enjoy for about 30 minutes to an hour here.
The Echo Point is located quite near Metupetty Dam at a distance of 15 km from Munnar. This scenic place gets its name from the natural echo phenomenon here. Along with enjoying the stunning view, the visitors can also take part in adventurous activities like trekking. The soothing environment enables the tourists to relax and enjoy nature walks in the lush greenery surrounding the place. The amazing view of this place attracts a large number for photographers.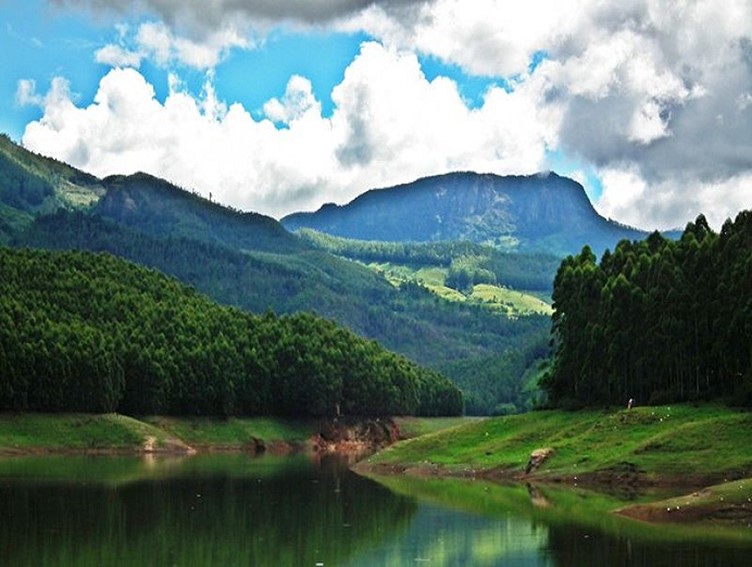 Source- keralablog.wordpress.com
Soon after visiting Echo Point the tourists can have snacks from the food stalls near this place. Since, after 5 pm most of the tourist places remain closed so the visitors can enjoy shopping in the evening for some time before the return back to their hotels. Some of the famous malls of Munnar include Krishnas Shopping Mall, Shrishti Welfare Center and a few others. After visiting the malls the tourist can get back to their hotels where they can have dinner or may have it in some restaurant in Munnar.
Day 2.
After having breakfast, the tourists can leave to explore some new places. Lake Kundala is recommended as it is located near the town and is a beautiful place which should not be missed by travellers seeking for refreshment and peace.
Kundala Lake.
Lake Kundala is an artificial dam which attracts a large number of tourists. The boating experience at the dam is wonderful and should be experienced by all the tourists. The place can be visited between 9 am to 5 pm, so the visitors can visit this place after having breakfast as the best time to enjoy at the Kundala lake is during the early hours of the day. One hour is enough to explore this place.
Kundala Dam is an eye candy location situated only 20 km from Munnar. This place is located near the Echo Point. Kundala is Asia's first arch dam and Neela Kurunji flower is found which blooms once in twelve years. The lake is artificially formed by the Kundala Dam which offers pleasurable boat rides. The lake is surrounded by green valleys and majestic landscape which almost every photographer would like to capture. To get the best pictures, the tourists should visit this place early in the morning. Boating in the Kashmiri boats is one most unique experiences of this place. These boats are called Shikara boats. A Golf Course is also located here which belongs to the Tata Tea Ltd. Visitors can enjoy boating and and play golf for some time.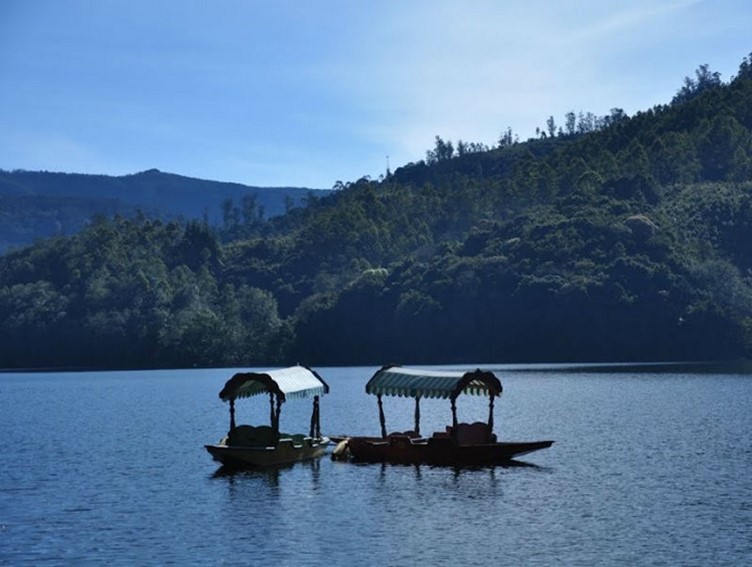 Source- Summer Breeze Resort Munnar
After enjoying the spectacular view at the Kundala Lake the tourists can have their lunch in some restaurant near Lake Kundala and then return back to their hotels where they can rest for a while and pack their bags to depart for Bangalore. This weekend getaway would definitely prove to be an amazing one where can spend time relaxing and exploring new places away from the busy and hectic life of Bangalore. Quite a few places can be covered in less than two days which would enable the visitors to relax and rejuvenate themselves.