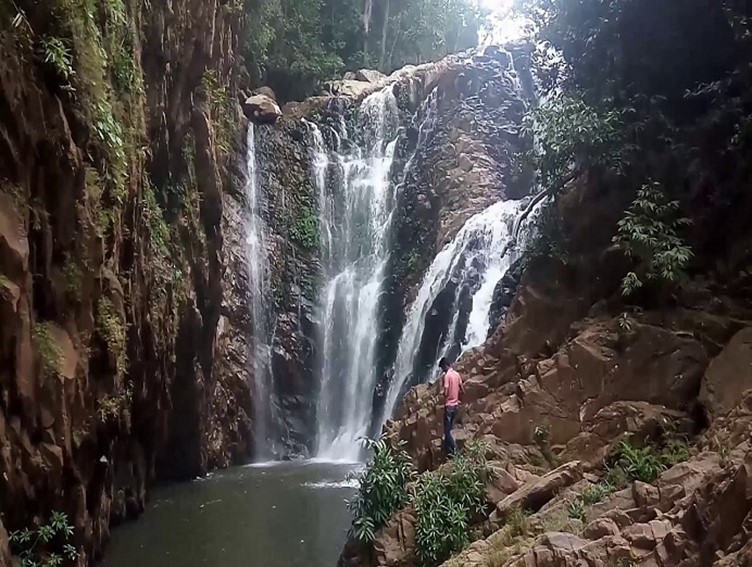 1. Coorg, Karnataka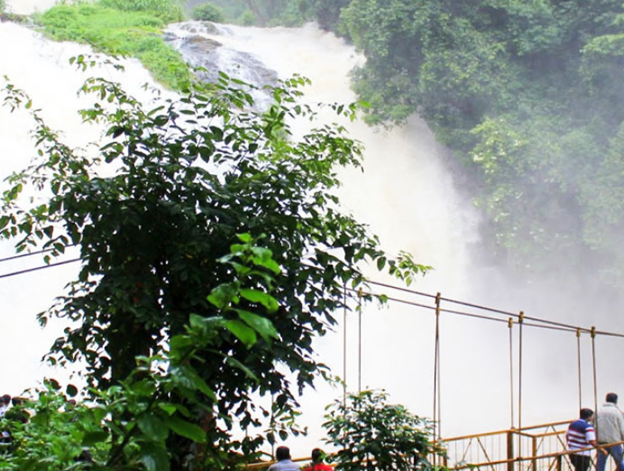 Pinterest
Located amidst imposing mountains in Karnataka with a perpetually misty landscape, Coorg is the place to be for all nature lovers. This popular coffee producing hill station is not only popular for its beautiful green hills and the streams cutting right through them. It also stands as a popular destination because of its culture and people. The Kodavas, a local clan specializing in martial arts, are especially notable for their keen hospitality.
2. Ooty, Tamil Nadu
---------------------------------------------------------
Best Deals for the Month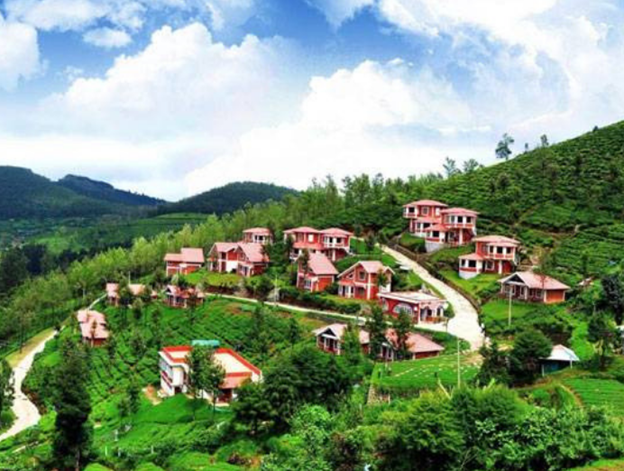 Pinterest
The Blue Mountains have always been shrouded in mysticism, and Ooty is no exception to that. For every mountain lover, the very idea of traveling to the city known as the Queen of the Hills holds an allure like no other. Once regarded as the summer headquarters of the East India Company (and for a very good reason), Ooty, also known as Udagamandalam, is a hill station in Tamil Nadu which serves as a very popular tourist destination for anyone looking for a picturesque place to relax and unwind. Ooty is nestled amidst the Nilgiri hills at an altitude of 2,240 meters above sea level and enjoys a favorable climate all year round.
3. Ponmudi, Kerala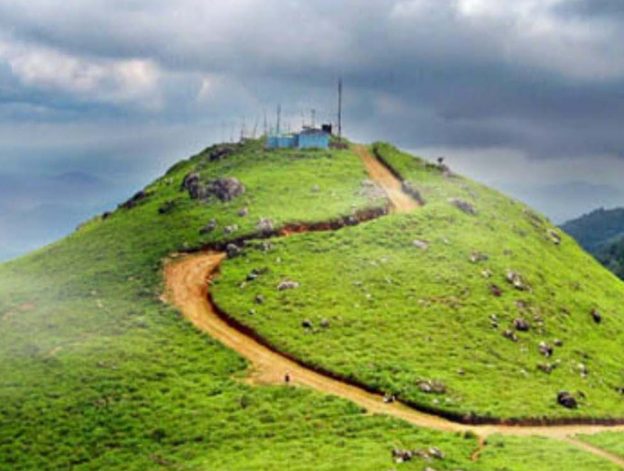 Pinterest
Nestled in the laps of rolling hills of the Western Ghats, filled with tea-plantations, lush green hills and valleys, waterfalls and streams, this quaint little town draws connoisseurs of mountain life. You can explore trekking and mountain-climbing on Agasthayarkoodam, the highest peak in the region at 1868 ft. above the sea level. This is a town in the Thiruvananthpuram district and is located 61km from the main city. To get the better of the two worlds, explore the wilderness of the Golden Valley and laze around along the fresh water springs and Kallari River. Don't forget to take a walk through the deer park and the Ponmudi crest.
4. Anthargange, Karnataka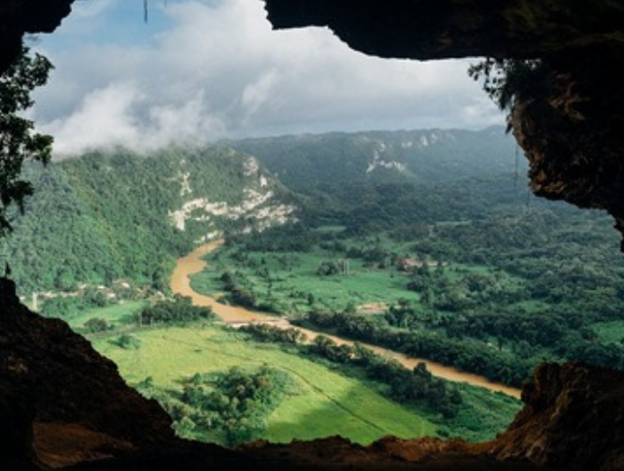 Pinterest
Anthargange is situated in the Kolar district of Karnataka in the Shathashrunga range, about 70 km from Bangalore. The mountains at an altitude of 1712 meters from sea level with rocky boulders, small caves and dense plantations are one of the best getaways for trekking, rock climbing and cave exploration enthusiasts.
5. Vythiri, Kerala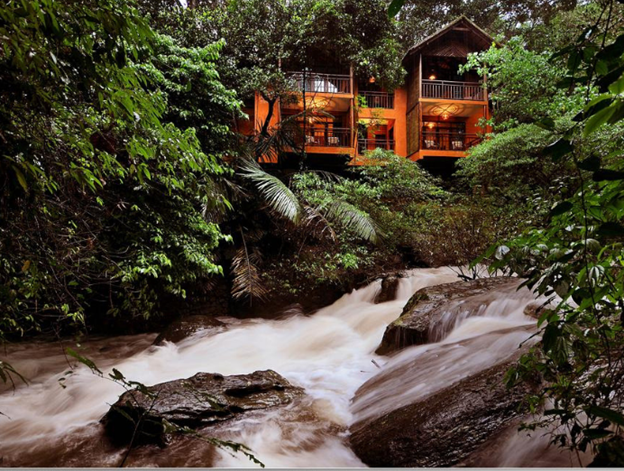 Pinterest
62 kms off Kozhikode is Vythiri, a popular resort town famous for its old world charm of cottages, log huts & tree house accommodations cosily nestled in the forests of Wayanad. Situated at an altitude of 700 metres, Vythiri in Wayanad comprises of 18 villages.
6. Yelagiri, Tamil Nadu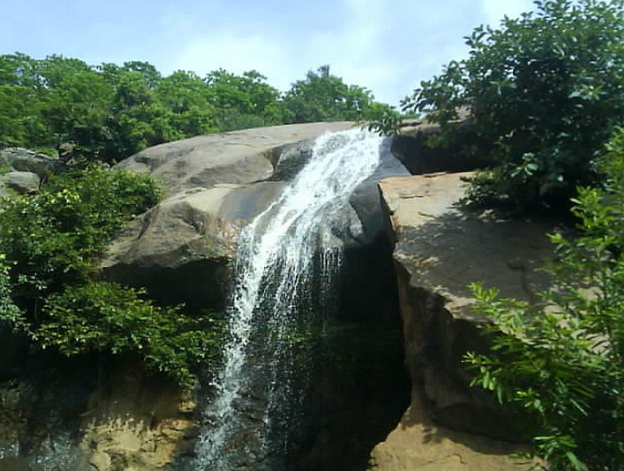 Pinterest
A quaint little hill station located in Vellore, Yelagiri is just three hours away from Bangalore, making it the perfect spot for a quick weekend getaway. Spread a little over 30 square kilometres, and at a height of over 1100 metres above sea level, Yelagiri offers its tourists some beautiful places like the Jalagamparai falls, sweeping orchards and rose garden, among others. The ideal destination for nature lovers, Yelagiri is a town that is completely off the beaten tourist trail, lending it a quieter and much more peaceful vibe compared to other more famous hill stations nearby. Originally belonging to the Zamindar family of Yelagiri, the hill station began to gain popularity since the colonial rule, when it was used by the British as a summer getaway. Ever since then, it has been one of the hidden gems of South India, replete with rocky hills and natural scenic beauty, making it the perfect place to take a break from the fast-paced city life.
7. Ananthagiri Hills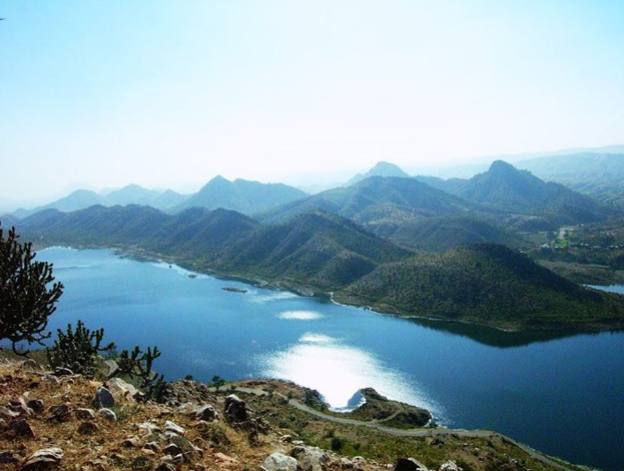 Pinterest
Set amid the Eastern Ghats, Ananthagiri is a beautiful retreat where majestic hills in the backdrop flirt with clouds all the time. The place also offers some of the best trekking trails and thus serves as a trekker's paradise. Breathtakingly gorgeous and absolutely scintillating, the town oozes out charm mixed with the whiff of coffee aroma and beauty of exotic flora. With romanticism in every aspect of the region, it is a perfect place for honeymooners as well as family vacationers.
8. Papi Kondalu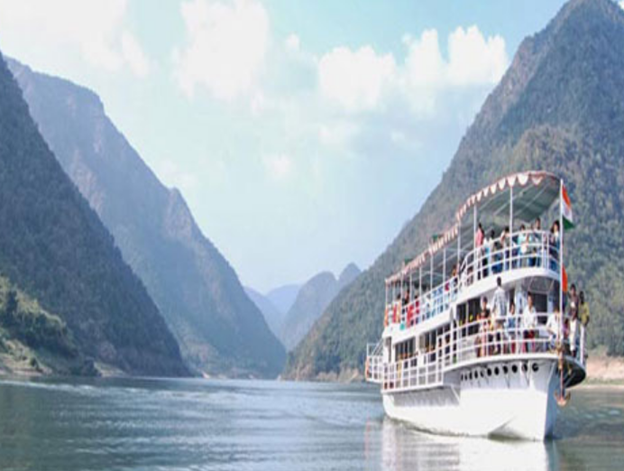 Pinterest
Papikondalu mountain range runs along the River Godavari (Western Godavari) and is located in Rajahmundry, Andhra Pradesh. Papikondalu is a sheer fest to the eyes in terms of its scenic beauty. As the hills become closer and closer to the visitor, the width of the mighty Godavari becomes narrower. In accordance with this view resembling the middle partition of a woman's hair, it was initially named as 'Papidi' Kondalu- Paidi in Telugu means the middle partition of a woman's hair. Later, it came to be known as Papikondalu in the local language. The river narrowing, its twists and turns along with the Papi Hills form a breathtaking visual experience.
9. Peermede, Kerala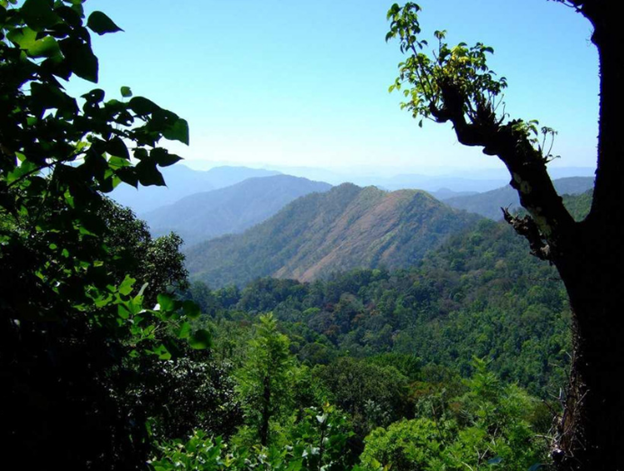 Pinterest
Blessed with lots of green cover, beautiful rolling hills, wandering streams and gurgling waterfalls; Peermede is a small bewitching hill station of Kerala, pure and pristine. Perched at an altitude of 915 m above the sea level, the town has many hidden treasure troves waiting to be uncovered.
10. Thenmala, Kerala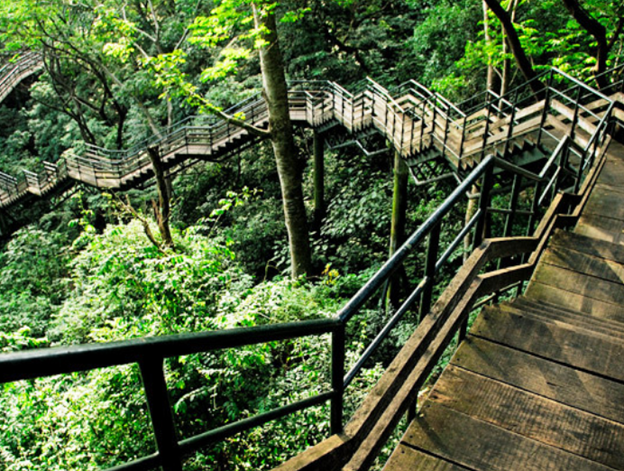 Pinterest
Snuggled in between dense woods of Western Ghats, Thenmala is an ecotourism destination located in Kollam district of Kerala. A fetching fusion of pristine nature and fabricated design, it offers quietude unlike any place else. Dotted with winding roads and rubber and tea plantations, Thenmala boasts of being the first planned ecotourism site in India. Spread over acres of dense timber trees, the name 'Thenmala' translates to Honey Hill suggesting the supply of high-quality honey from the region. This honey has medicinal properties because of the surrounding floral varieties and is exported in large amounts.
11. Chikmagalur, Karnataka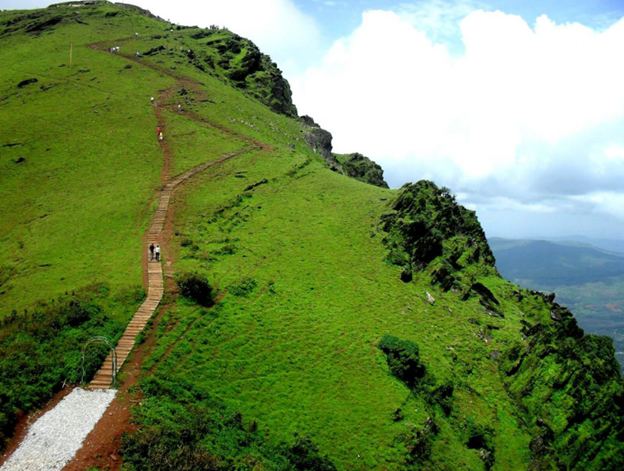 Pinterest
f you love the aroma of freshly brewed coffee in the mornings, you are going to love Chikmagalur, which has a perpetual fragrance of coffee lingering in the air. Very famously known as the 'Coffee Land of Karnataka', Chikmagalur is situated in the foothills of the Mullayangiri Range in Karnataka and stands at an altitude of 3400 feet. Famous for its tall mountains, lush green forests and its tranquil environment (apart from its coffee production), Chikmagalur is a very popular tourist destination and is a quaint getaway from the busy life of the city.
12. Nelliyampathy, Kerala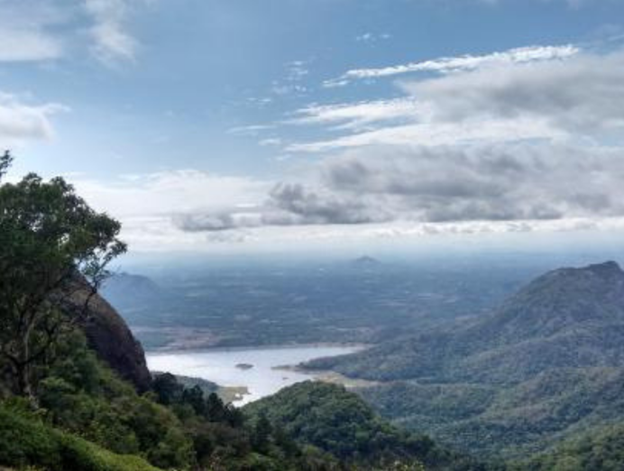 Pinterest
If you see the mist floating in the air and a pleasant aroma of coffee teasing your nostrils, a chain of majestic mountains peaking from all around and a wonderful weather relaxing your nerves, then you are not dreaming, you are in a small beautiful hill station of Kerala known as Nelliyampathy.
13. Kudremukh, Karnataka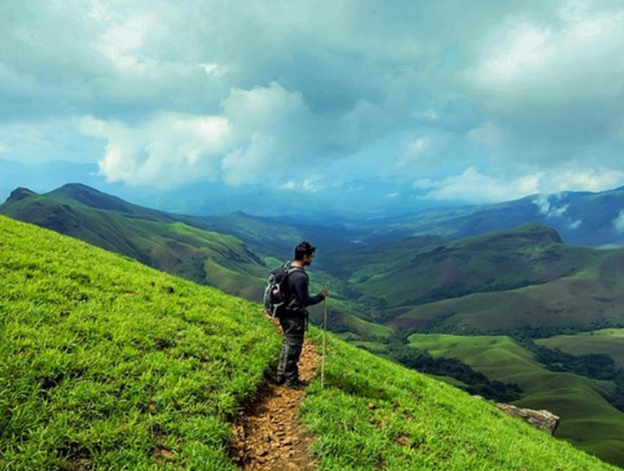 Pinterest
With the promise of a picturesque view of a mountain in the shape of a horse face, Kudremukh is famous for its biodiversity and scenic beauty. A popular hill-station among the Bangalore crowd, Kudremukh is actually a hill range in the Chikmagalurdistrict of Karnataka. With its Rolling Meadows, grasslands and dense forests, this place is a bio-diversity hotspot. Kudremukh is an enchanting place to visit, still retaining much of its natural beauty despite persistent threats from various sources to its ecology.
14. Kodaikanal, Tamil Nadu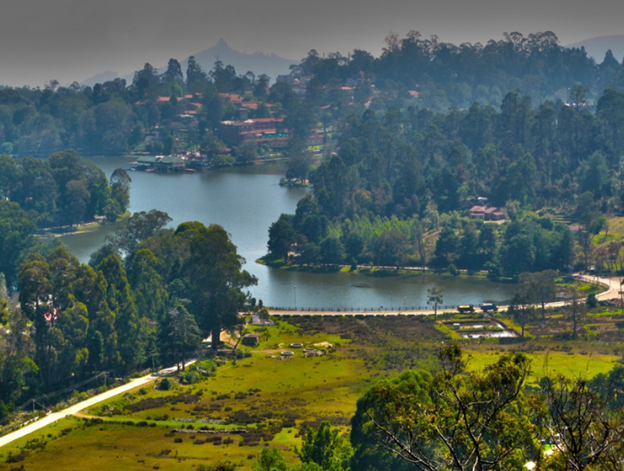 Pinterest
Located in the state of Tamil Nadu, Kodaikanal is one of the most famous honeymoon destinations in India. When you think of Kodaikanal, you think of a wonderful climate, cliffs covered in mist, cloud-capped mountains and beautiful lakes and valleys, and once you visit this hill station, you will find that every bit of what you have imagined it to be is true. Nestled amidst the rolling slopes of the Palani Hills in Tamil Nadu, Kodaikanal stands at an altitude of 7200 feet above sea level and has a cool, pleasant climate all year round. Kodaikanal means the gift of the forests.
15. Munnar, Kerala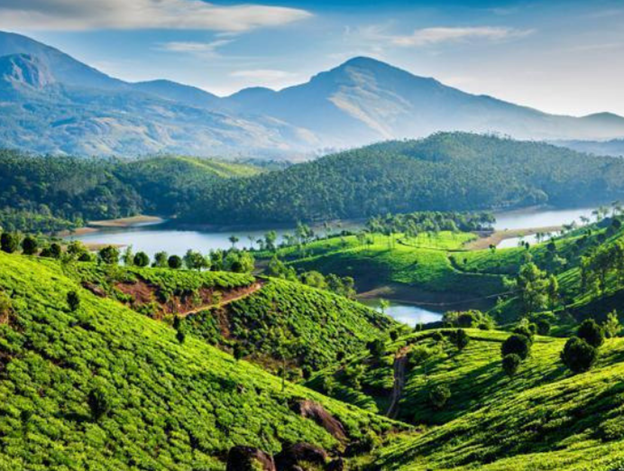 Pinterest
The idyllic hill station Munnar – famous for its tea estates, exotic lush greenery and craggy peaks, is located in the Western Ghats, in the state of Kerala. It serves as the commercial centre for some of the world's largest tea estates. In addition, Munnar has many protected areas which are home to endemic and highly endangered species like the Nilgiri Thar and the Neelakurinji.