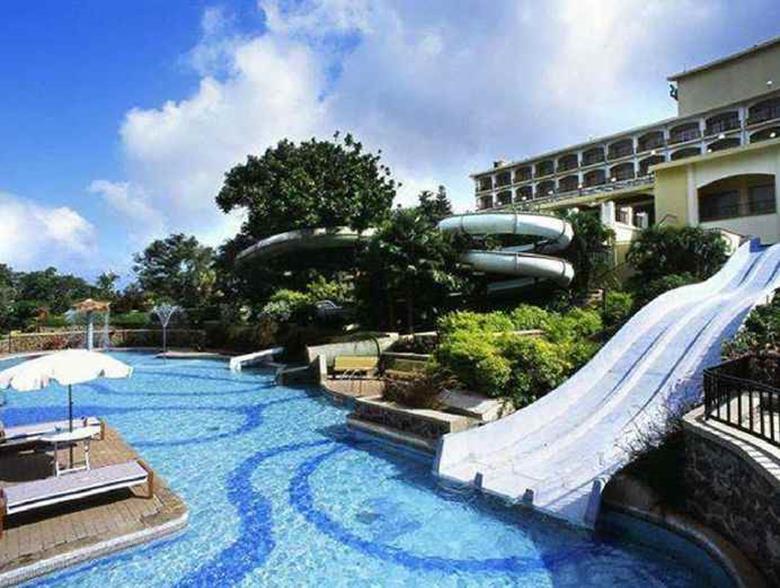 Though we have all the facilities in cities of the country, we still need some leisure time to spend. We all need some break from the tight and daily schedule of ours. Nowadays a large amount of capital is invested in resort industry in our country. Many investors are making a large amount of money by investing in resorts and they are in a mood of investing more.
I am sure all of us have been in a resort .Resorts are a best place to relax. One can get there for a short period of time and return refreshed. Some of the luxuries which we enjoy are
Swimming in pool
Playing in the games room
Playing outdoor games
Performing outdoor activities
Relaxing in peaceful rooms
Eating the delicious food
And many more.
1. Upper Deck Resort
---------------------------------------------------------
Best Deals for the Month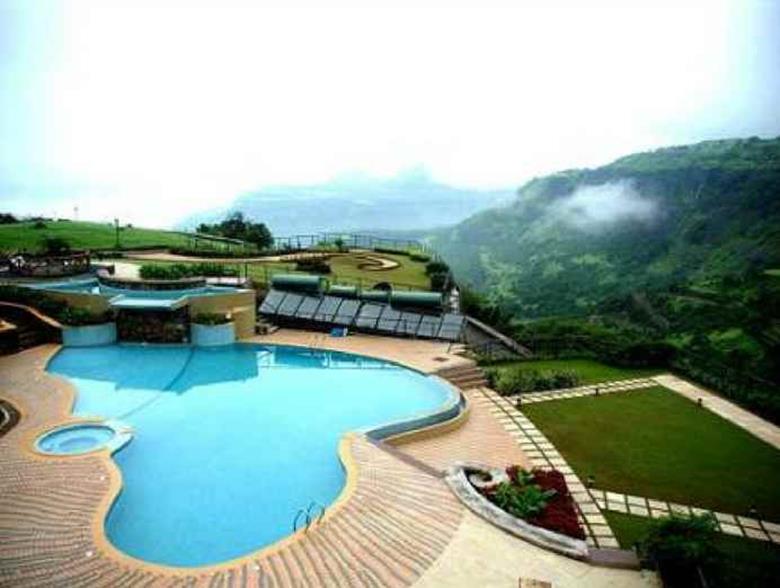 Just dial
This spot is situated on the height of 2500 feet above the mean sea level. The rooms are filled with superb interior decorations and the windows of the room give some scenic views of the Valvan Reservoirs and the historical Rajmachi Fort. The facilities provided here are marvelous, one of them being a heart shaped pool with an open air Jacuzzi by which one can get a view of the beautiful valley bellow the resort.
This place has a superb kitchen and severe some of the best delicacies specially Indian, Chinese and Italian. Cost of the place starts from Rs 1900.
2. The Ark Wellness Retreat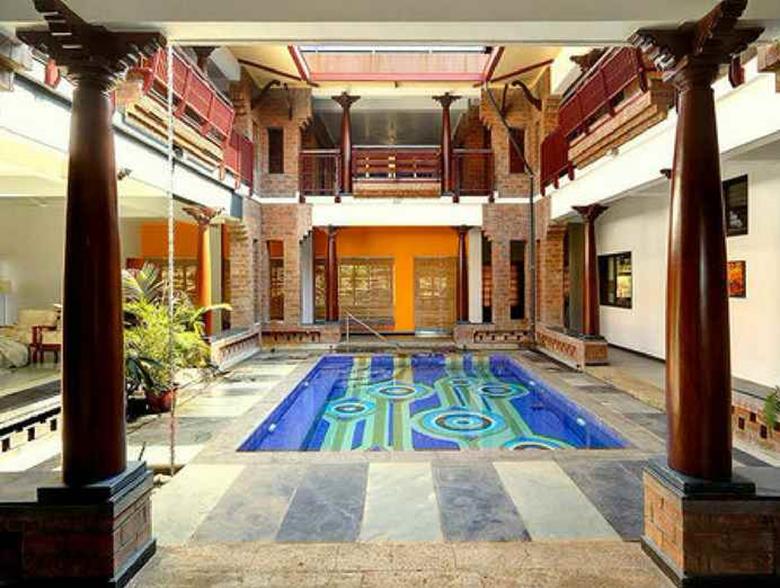 pinterest
This particular Retreat is constructed in the laps of Mother Nature. This place provides a sense of peace to the body, mind and soul of an individual. This place has many services and facility, providing its visitors with best of it. Have a cycle ride of the whole retreat after lunch and then have one of the superb Ayurvedic massage in the evening.
The cost starts from Rs 5000 per night. This place is located in Nand Gaon near Mumbai.
3. Zara Resort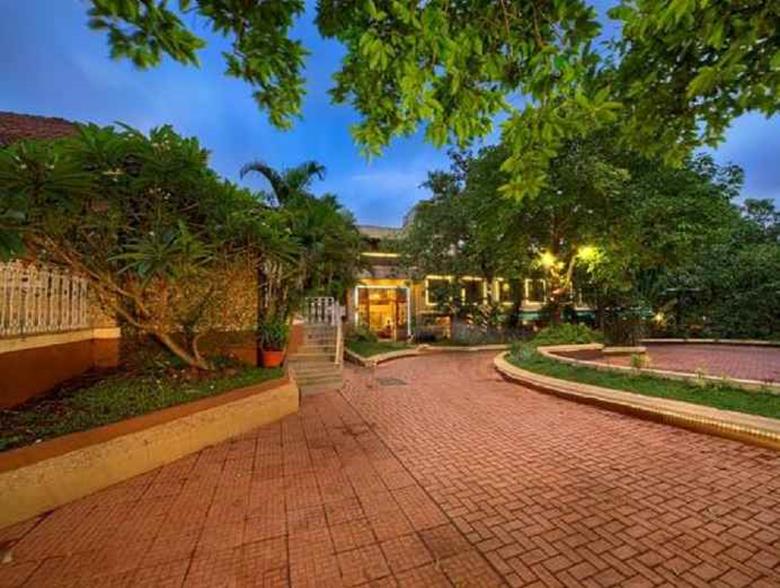 wordpress
This resort aims on providing the luxury services and world class facilities to its visitors. This place is full of peace and silence. This place organizes many activities for its visitors. The activities end providing the visitors some life living experiences. The interiors of the rooms are well furnished with the antiques and unique hard wares. The rooms have verandas which gives a look on the beautiful garden of the resort which will make you refresh.
The resort has rooms for all types of prices. This place is in Mumbai Pune Road 80 kilometers away from Mumbai.
4. Silvassa Resort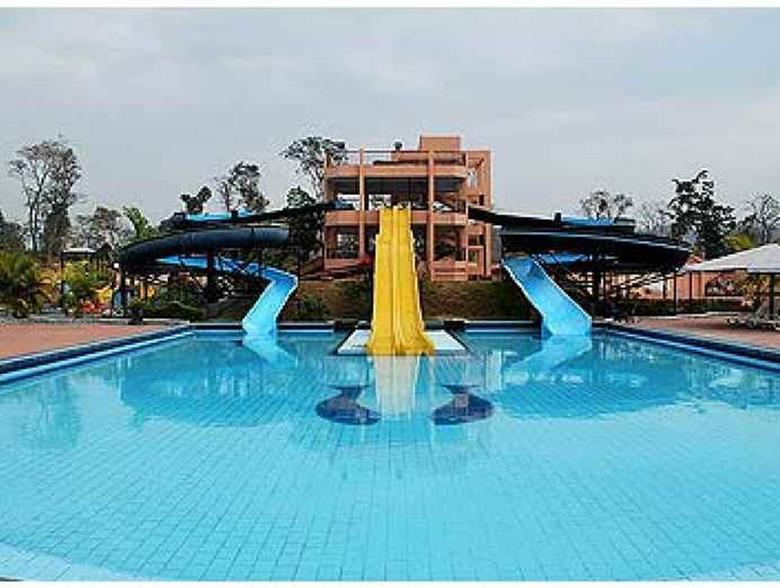 Silvassa Resort and clubs
If you are fed up of the heat and sun of Mumbai then do visit this place. Famous for its water park Silvassa Resort is a common visited place by the locals of Mumbai. This place provides best water park services in the region and also has a superb indoor games facility. One should spend his day in water park, evening in games room and night in fabulous rooms of the resort. Food facility of this place is also lovely.
This place is located very close to the city and the package starts from Rs 14000.
5. Dukes Retreat Resort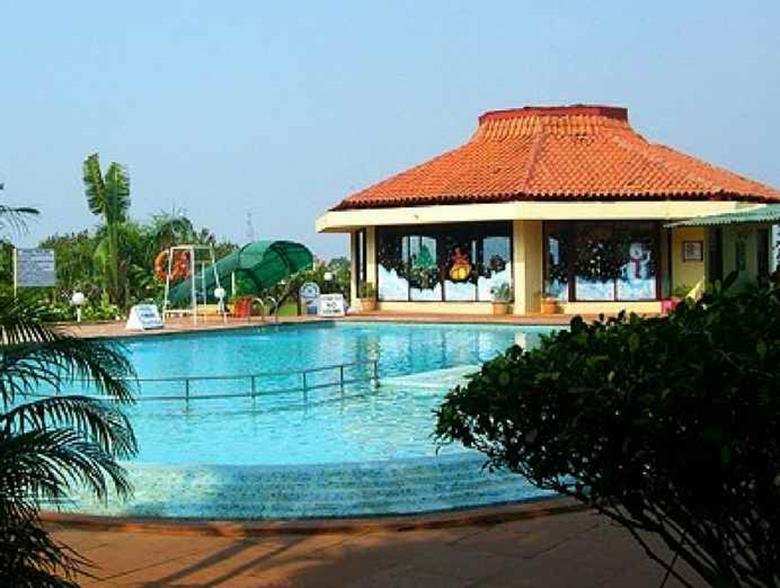 wordpress
This resort spreads over 6000 sq feet and is situated at an edge of cliff 500 feet above the ground. This place is a good option for some noiseless outings for everyone. This place gives some scenic views of natural reliefs present near it especially of Khandala Ghat. One can witness the natural beauty of the Western Ghats from the room itself. This place has normal rooms, deluxe rooms and some cottages which give a choice to the guest to choose according to his or her pocket. This place serves some mouth watering dishes.
This retreat is situated in Khandala.
6. Monteria Resort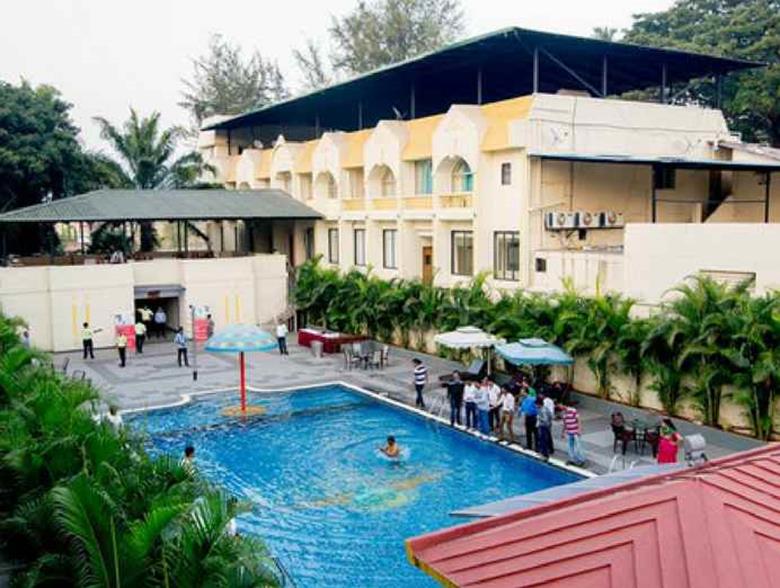 pinterest
This place has proved itself as an ideal spot near Mumbai and Pune as one of the perfect leisure spot. This place provides both some fun and exciting and quite moments which will make you fell light. One stay at this resort is always full of engaged activities. One can perform adventurous activities like archery, zip lining and rifle shooting. After the lengthy day full of activity one can rest and laze around in the swimming pool of the resort.
This place is located on Mumbai Pune Highway and cost of this place starts from Rs 2700.
7. Machan Resort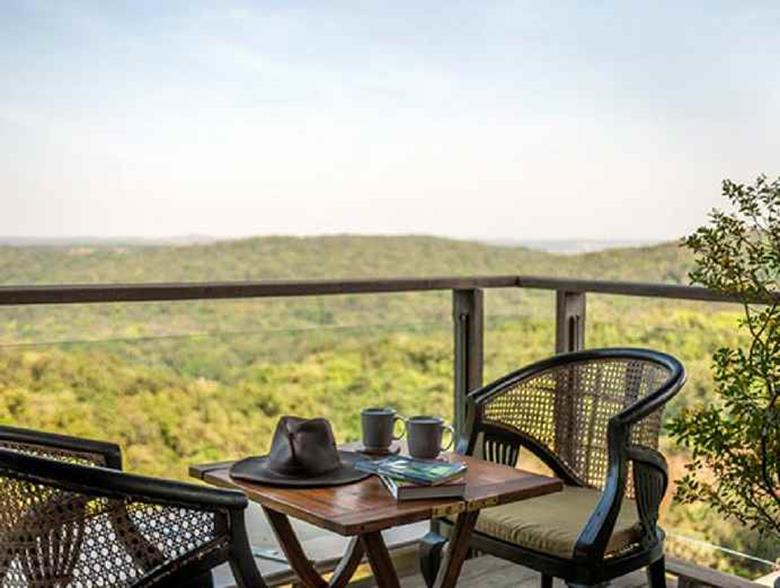 flikr
This place is one of the only eco luxury resorts of Mumbai. This place is famous for providing some awesome tree houses to its visitors which are 35 to 40 feet above the ground. This place makes you feel isolated and provides some space especially to the couples who do not get space and tine for each other in the city life.
This place is situated in Jambulne.
8. Soma Vine Village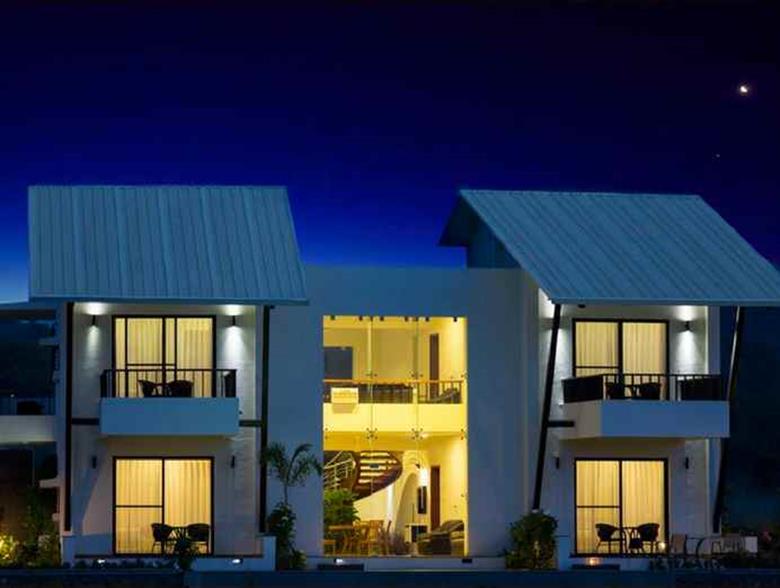 Flikr
This place is ideal for a friend outing. The visitors can hire the villas as per their requirement. The villas are appropriate for 14 members and there are separate rooms with three bed rooms for 6 people also. Spend some time in the middle of the vineyard tasting some of the best vines of India and between the pleasing smell of the plants. Some villas have swimming pool which helps the visitors to relax and forget all the hectic situations of life.
The cost of the rooms starts from Rs 6200. This place is situated in Nasik.
9. Treasure Island Resort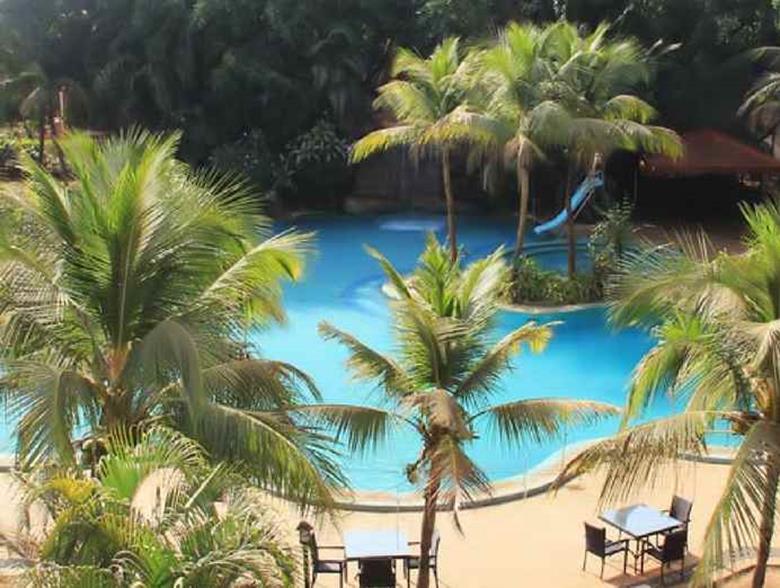 justdial
This resort is one of the finest resorts of Mumbai. It has established itself as a world resort and has also been awarded the Silver Crown by the RCI. This place has a superb atmosphere and is famous for its vegetarian cuisine. This place is also a nice spot to conduct corporate meetings and conferences. This place also has a spa which provides a range of massages and therapies to the visitors who are in need of it.
This place is situated 100 kilometers from Mumbai.
10. Della Adventure Resort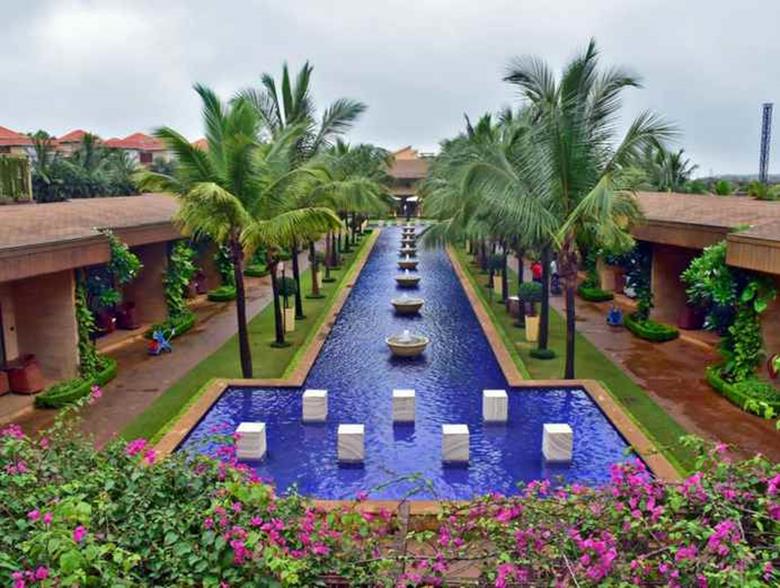 flikr
This place is a result of unique mix of two never meeting components, relaxation and luxury. This place provides exclusive rooms to stay with or without balconies. All rooms are well equipped by all sorts of modern facilities which make one feel relaxed and tension free and comfortable to the place. The balcony of each room faces the marvelous adventure park of the resort. The restaurants and resorts own cafeteria serves best of oriental Indian and Continental dishes. This resort also has an amazing lounge bar too.
Cost of rooms starts from Rs 11000.
11. Mystical Resort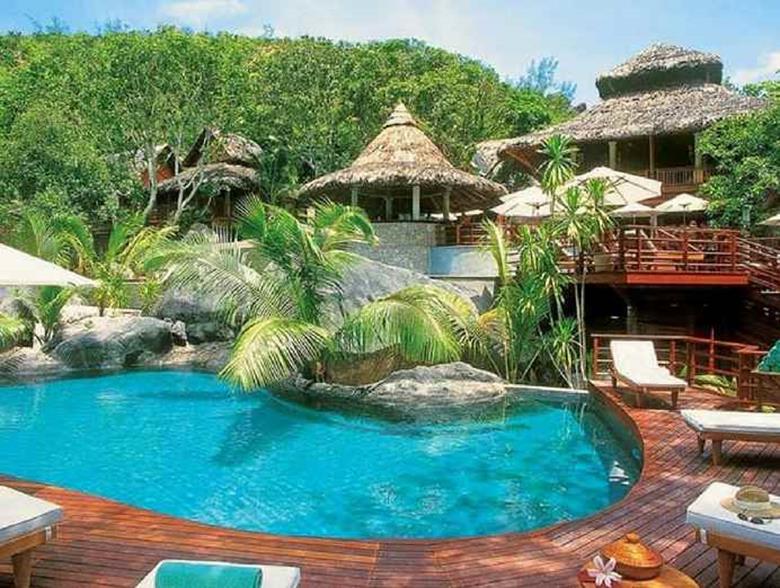 flikr
This place is an ideal location for a luxury traveler who is in search of peace and calmness. This place is all set up on a 5 acre land. This place is a perfect blend of modern and international design with Indian life style. This place provides some of the best scenic views of the valleys on which this place is situated. This place has a lagoon swimming pool which is trend nowadays. One can taste some of the best international cuisines in the Hill Rock Café situated nearby.
This resort is nestled in the laps of beautiful Lonavala and Khandala valleys.
12. Cloud 9 Hills Resort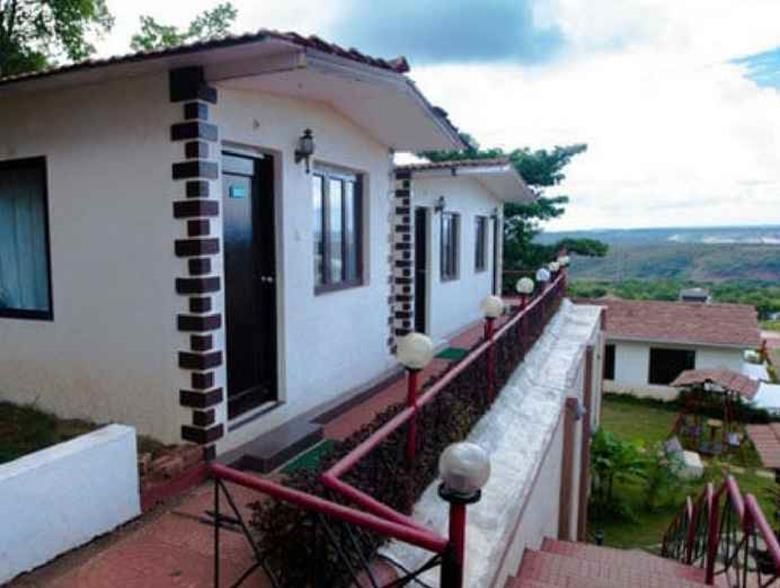 justdial
By the name only we get to know that this place is located in higher altitude. This place is located in a place 1500 feet above the mean sea level. Being located in such a place this place provides some of the best of environment which we cannot imagine in the busy daily life in the city.
This place is located in Lonavala. The costs start from Rs 5000.
13. Radisson Blue Resort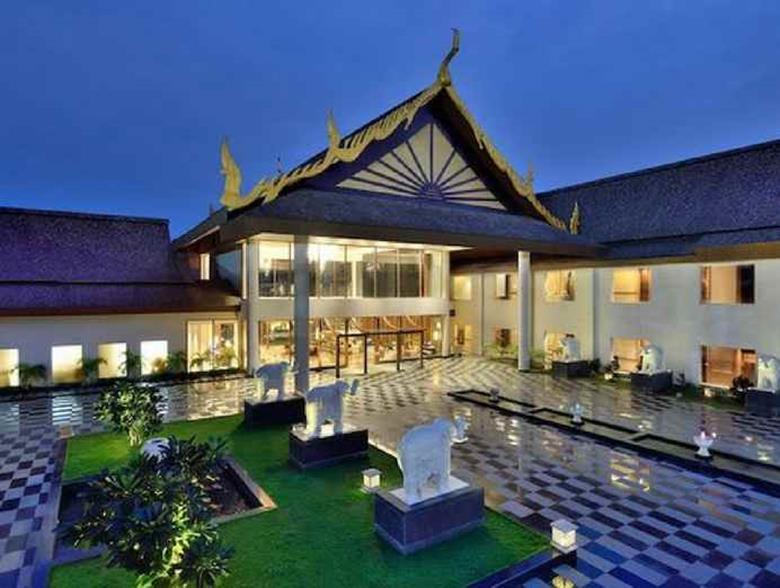 Clear trip
This place is ideal location for a small weekend vacation. With an amazing spa facility this place is among the most visited resort of the area. This place also has an amazing pool and well maintained garden ads on to the beauty of the place.
It is located in Raigad. Rooms start from Rs 6000.
14. Golden Swan Beach Resort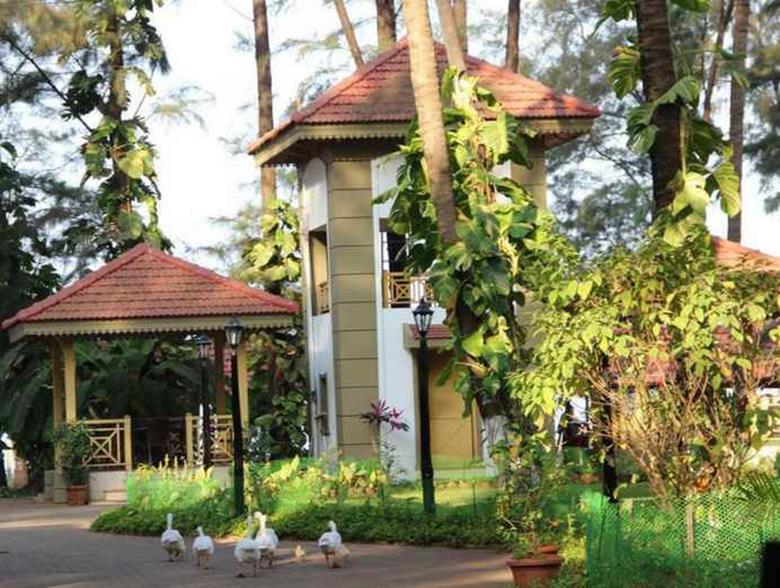 flikr
This resort is the only resort in its locality which has a direct access of beach. A perfect place with an amazing whether to relax away from the hustle and bustle of the city this place is a paradise for peace lovers in our country.
This place is located in Darbar Road. Costs start from Rs 6000.
15. Amanzi Resort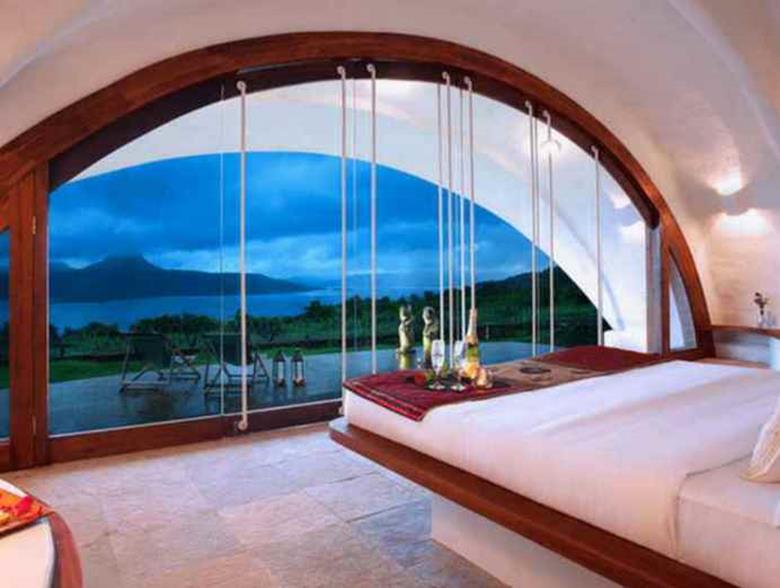 WordPress
It is a boutique adventure resort near Mumbai. This place is a superb blend of luxury with nature and scenery. This place looks over the beautiful Pavana Dam and offers some of the best of activities like trekking and etc.
This place is little more that 100 kilometers away from Mumbai. Cost of rooms start from Rs 13000.
16. Citrus Velvett Country Resort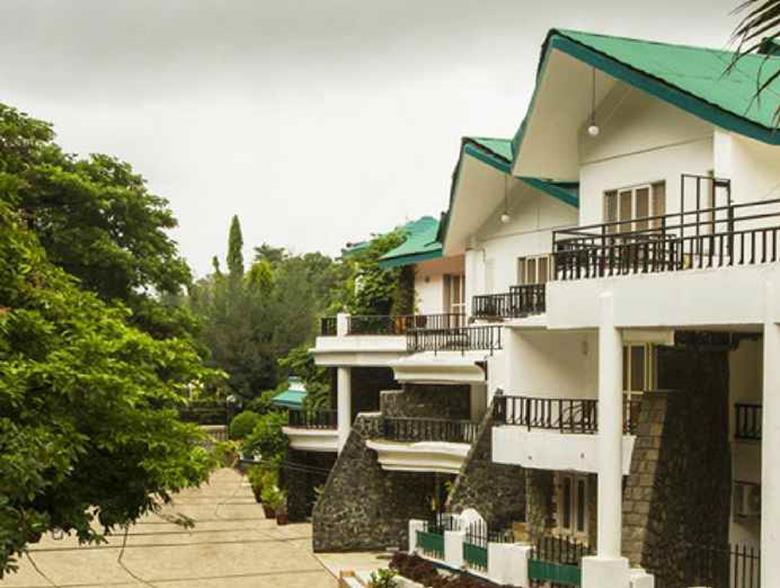 justdial
This resort was established in 1991. This is located in the valleys of Mumbai away from the pollution of the main city and other disturbances. This resort has 37 rooms well equipped with facilities required for a 3 star deluxe resort. This resort has a gym and spa. All the facilities have an old touch as this resort was established in early 90's. This place has an amazing restaurant called Farmers Kitchen which has a unique setup of old house and serves some of the bests of international cuisines.
It is located in Khandala. It is 90 kilometers away from Mumbai.
17. Prakruti Resort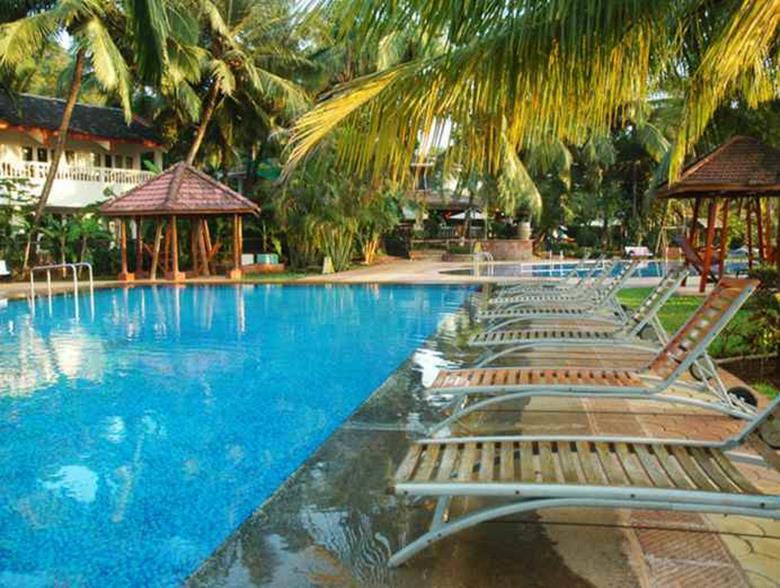 flikr
It is a 4 star deluxe resort spread over 100 acres of land. This place provides scenic views of Mother Nature to its visitors. One can find peace and calmness in the air of this resort. The pure air of this place will make an ambience in which you will be forced to do some Yoga. This place provides bungalows to its visitors each of which comprises of all the facilities and a lawn where one can sit and relax in the evening, after a hectic day.
Rs 13700 are the starting cost of the bungalows and this resort is located in Raigad.
18. Fariyas Resort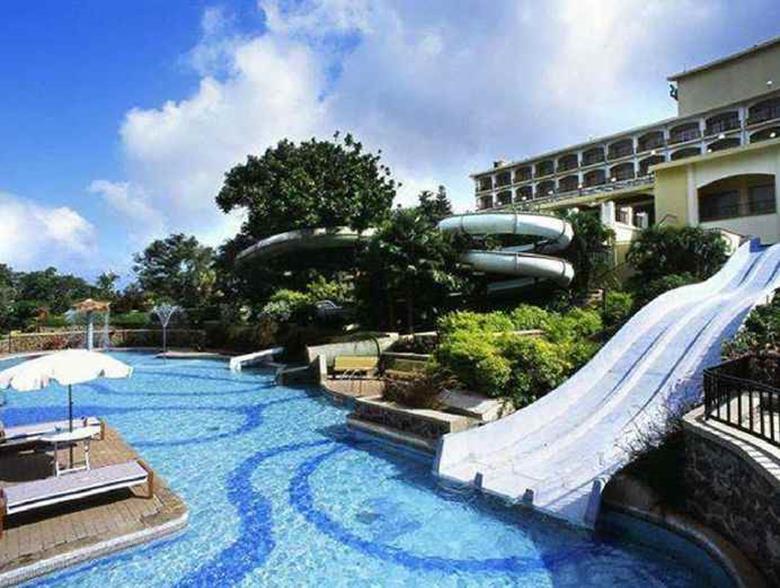 justdial
Visitors here can choose from the deluxe rooms, premium rooms and suites, according to their need. This resort is famous for providing some of the most advanced services which are required by the high class of the society nowadays. Every room here is furnished with several kinds of furniture and has a balcony. This place has a reputed saloon and spa which is visited by many celebrities.
This place is located in a superb location and has a water park, health club and kids zone in it.
19. The Lagoona Resort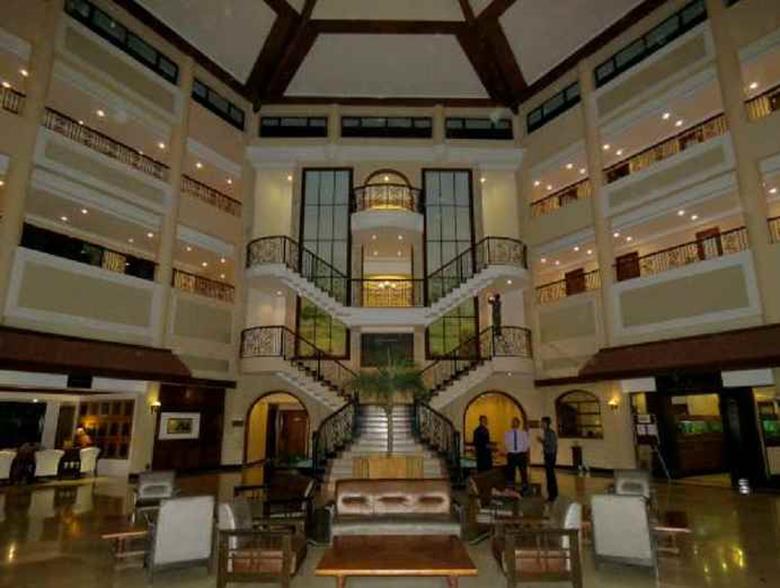 pinterest
It is India's first eco friendly Resort. This place promises a class products and services to its visitors. This place comprises of more than 65 rooms well equipped with modern days facilities required for its visitors. Every room consists of king size beds and furniture which gives a royal feeling. The wooden flooring of the place will take you to the times of British when Indians were ruled by them.
This place has an amazing swimming pool which can accommodate 70 people at once.
20. U Tropicana Beach Resort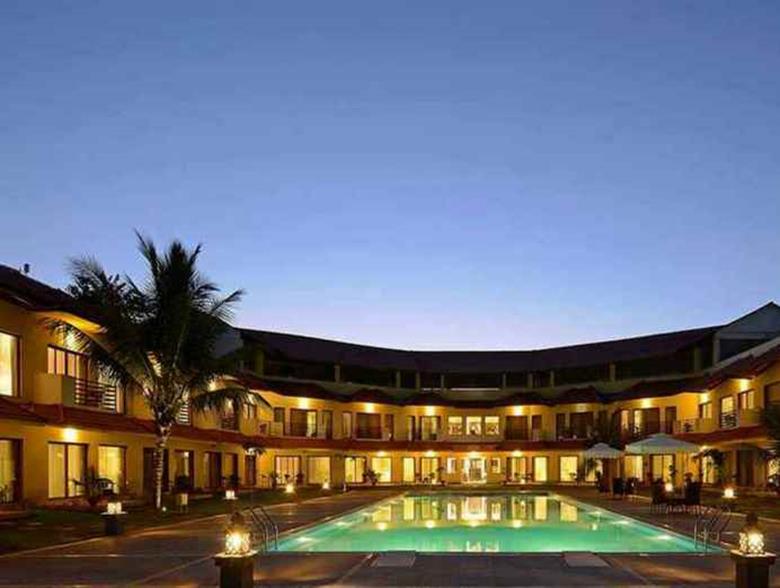 wordpress
This place is a paradise for peace lovers. All of us need some time for ourselves to live a healthy life. This place is appropriate for all sorts of functions and for all type of people. This place has an amazing pool bar with latest and best of music. This place has an amazing game room for the kids to provide them best of experience. This place has a well equipped library for the book lovers.
This place is located in Alibaug. Cost of rooms starts from Rs 4000.
So all the people reading this article who are in a mood to visit some resorts to relax near Bangalore you now know which place to visit. Suggest your friends and make plans. Go out for amazing weekend getaway near Bangalore, do visit one of these resorts. Experience the hostility of these beautiful places. Don't forget to take pictures and do capture the life living and most happening moments of your life. Go for a trip with your friends, colleagues and family here. These moments will never return back to your life and yes do believe that life is beyond the daily routine of your life.