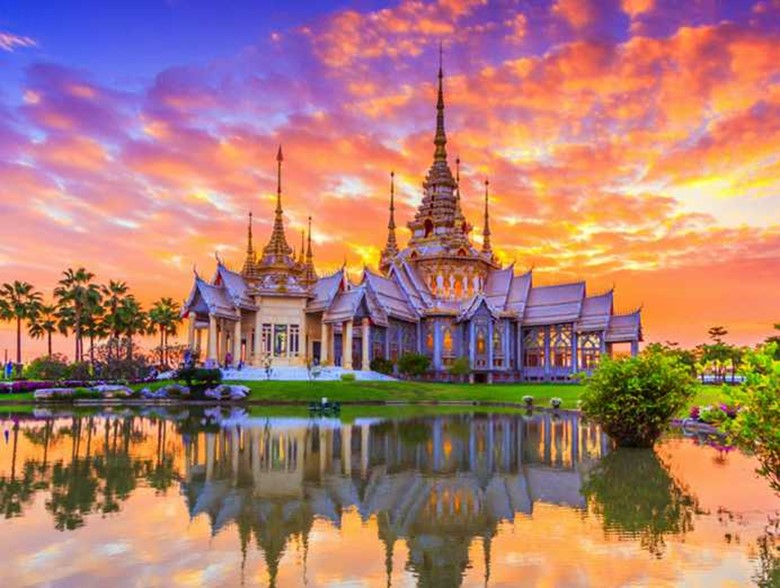 For people like us, travelling is not a hobby; it is rather a way of life, a necessity in order to survive the everyday drudgery. And, the most crucial thing while deciding on the next vacation destination is the budget. Everything depends on that – specially whether to go international or national. International travel has its share of thrill, delight and most importantly, a lot of myth. One of it being that traveling abroad is super expensive. Let me spell it out for you one thing, though: NO, IT IS NOT SO NECESSARILY. Let's look at the Cheapest Countries to Visit from India to get rid of the myth. It all actually depends on the country you choose. One can easily travel in a foreign country in the same budget you would need for a destination within our own country. Yes, it requires thorough research, smart planning, advance booking and an adventurous soul ready to face all challenges but that is exactly where the fun is.
1. Taiwan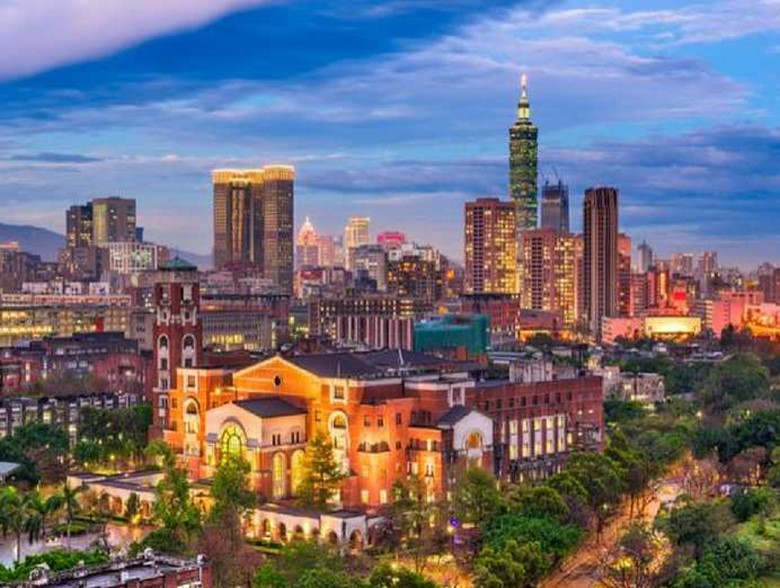 flikr
---------------------------------------------------------
Best Deals for the Month
Taiwan is nothing but a roughly sweet potato-shaped island nation that's densely populated. Besides, the crowded cities, Taiwan are the place of mountains and lush green forests. One cannot miss its vibrant culture and entertainment hub. With a tropical marine climate and tall mountains and cozy spring weather; Taiwan never ceases to make your visit worth it. As the population is dominated by ethnic Chinese, most festivities are favored to traditional Chinese culture. To name a few; Chin Ming Festival, the Chinese New Year, Dragon Boat Festival, Hungry Ghost Festival, Mid-Autumn Festival is the major festivals celebrated with great pomp.
2. Hong Kong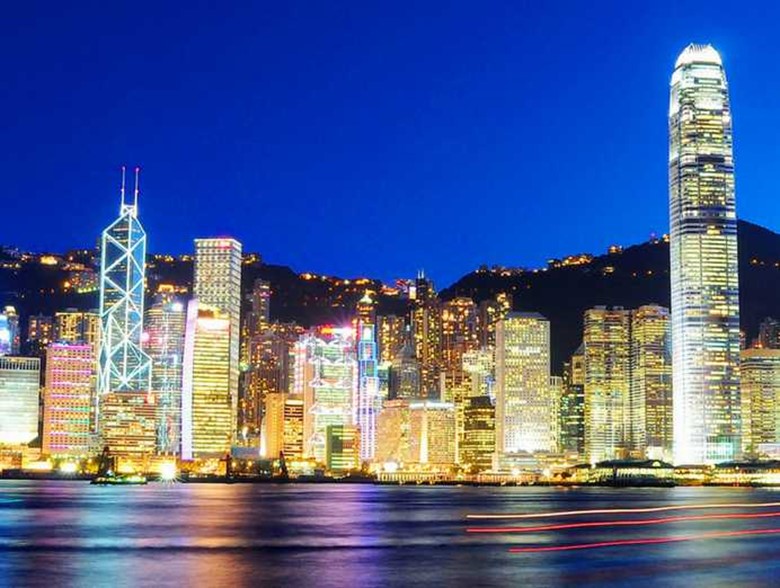 flikr
Hong Kong is another Asian country a cost-effective travel hunter can take a trip to. It is located on the southern coast of China and has a lot of Chinese traditions followed by the people of Hong Kong. Also called 'The pearl of the orient, the dazzling skylines, soaring hillsides, religious sites, green parks, markets for all the bargain maniacs, quiet islands and the fantastic views of the cities will make you visit this place time and again. The street markets of Hong Kong will satisfy your budget needs to an unimaginable extent. This country has everything from shopping and dining to hills and islands to give you a package of a variety of experiences and a bundle of entertainment in a small budget that you had planned for.
3. Qatar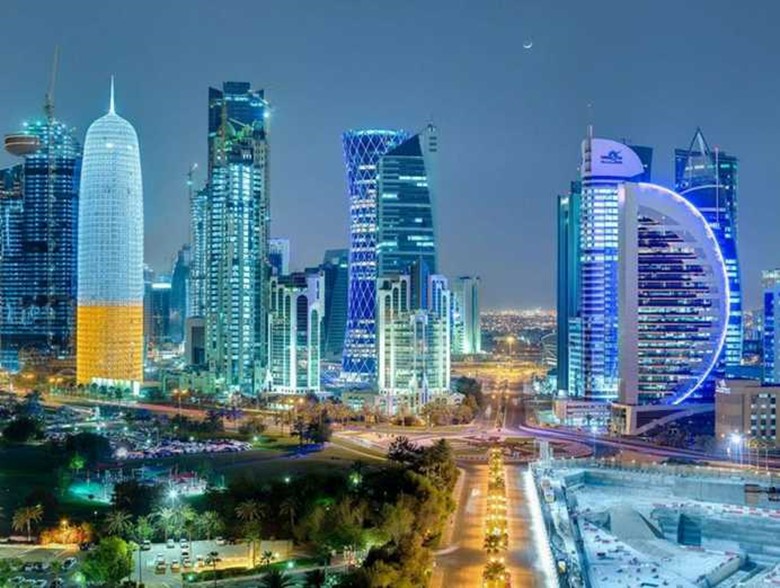 flikr
Located in Western Asia and comprised of beaches Qatar has recently opened its gates to tourism. Visiting this country will be like an Arabic fairy tale. It is overflowing with ancient art displayed in museums, sacred religious places, spectacular skylines, sand dunes, world-class restaurants and active adventures. Some of the most visits in Qatar are Museum of Islamic Art which has the largest collection of Islamic Art, Villagio Mall and Inland sea. You can also cruise around the deserts and arrange camping and dune bashing for the never-ending thrill. Don't forget to add this to a load of an experience of modern and ancient sites.
4. United Arab Emirates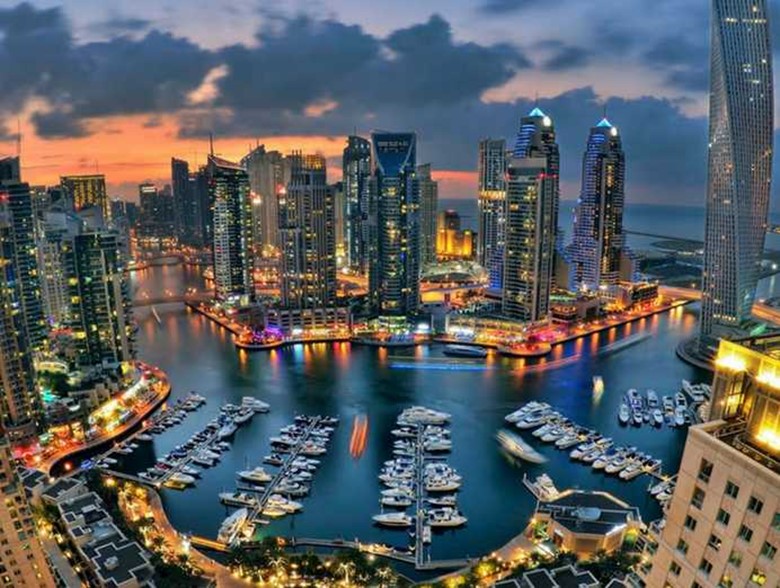 flikr
UAE is the middle class tourist hub for India because of the affordability and the amount of pleasure it provides to the visitors in terms of desert safaris and desert camping, shopping, swimming and diving in Fujairah to float in the waters of Gulf of Oman, indoor skiing and wayfaring on the beaches to rob your troubles. Two places that you can't miss visiting are Dubai to have a tour of the world's tallest pre-eminent building Burj Khalifa and Abu Dhabi for the glorious white marble domes and mosques.
5. Laos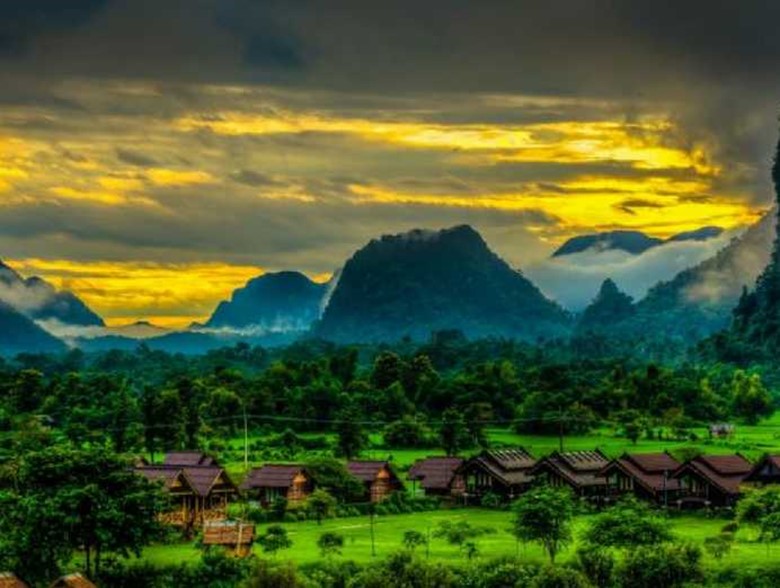 flikr
Laos is a forested and mountainous country packed with sloping hills, pine trees, countless waterfalls, extant hills tribes, colonial architecture and skyline-silver lakes. You will stumble upon extremely welcoming people and plenty of idyllic landscapes which are mostly nestled in the outskirts of the country. Biking around villages filled with green forests, trekking on mountains with superabundant greenery and exploring the riddled caves are all the activities that will keep you wildly entertained without spending a penny. Renting a bicycle for the entire day will cost you around Rs 120, and you can cycle around the hills or the side streets as much as you want to without racking your brain with any traffic. Having a meal by the rivers and swimming near the waterfalls of Laos is another thing you can do to pleasure yourself.
6. China
flikr
This enormous country with large, intricate buildings and astoundingly rich history will capture your eye in a fraction of a second. Take out time to delve into the lesser known places of China because there is plenty to discover other than the large cities. China is a fascinating country with an ancient civilisation it all falls under your budget. One of the few places to visit in China is The Great Wall of China, The Forbidden City, Summer Palace, Wangfujing Place and The Temple of Heaven. From strolling in busy streets, shopping and having traditional succulent meals to having a peaceful walk near the lakes of China and wandering in the well-manicured gardens, you will have the best of everything. The mild climate makes it an ideal place to visit during any time of the year. Your bucket list will be incomplete without visit this artistic country.
7. Kenya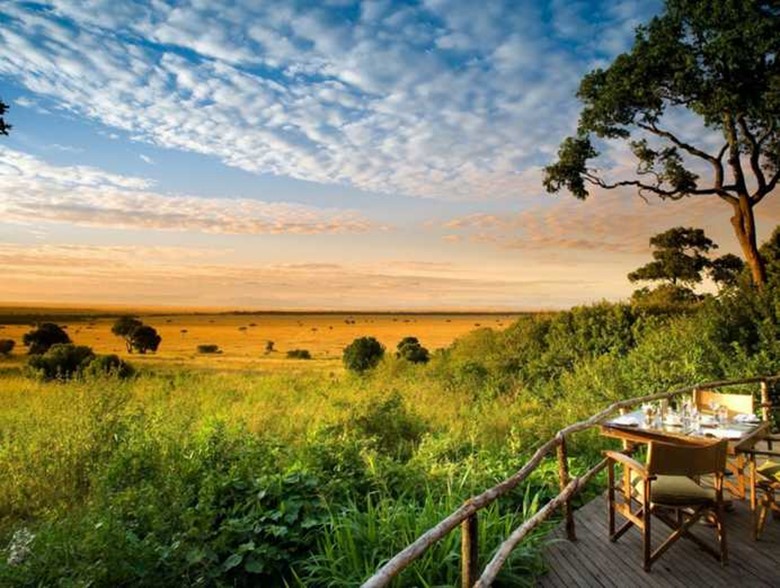 flikr
If you are an avid wildlife lover, Africa is the right choice bursting with countless wild species and chock full of safaris in scenic settings. This East African country with a coastline on the Indian Ocean is the only one that'll serve you with a countless number of activities in the wild. It has a lot to offer from a traditional African safari, hot air balloon safari and visiting the savannas teeming with wildlife to ambling around white sand islands with sparkling blue water. You will also find rich, intriguing cultures, pristine coastal beaches, searing deserts and coral reefs that will give you a unique one-in-a-million experience. Water sports include diving in places like Malindi Marine National Park and snorkelling in Manda Toto Island. A trip to this epic wildlife centre is a must on your to-do list because it's going to give you endless opportunities for adventure, exploring, to relax your senses and a world-class beach experience.
8. Seychelles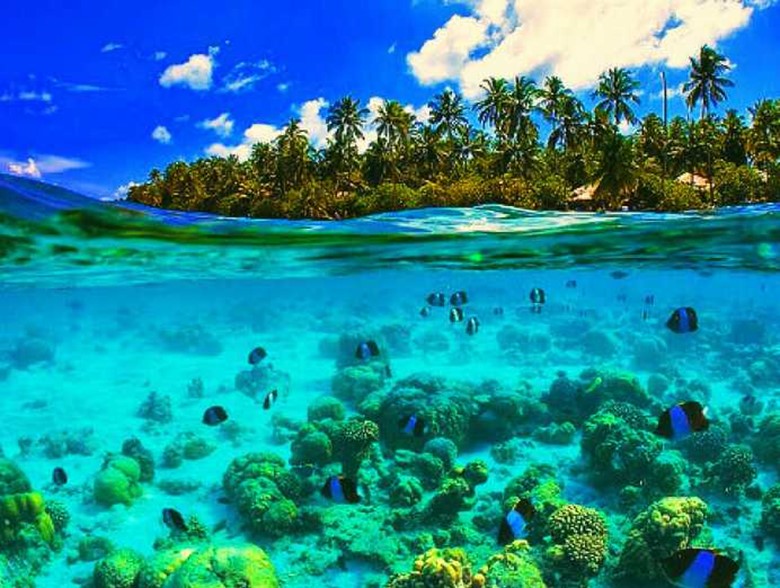 flikr
If you had never heard of this country until you stumbled upon this blog, we will help you widen your knowledge about it and give you enough reasons for it to top your list. Seychelles is a country located in the Indian Ocean surrounded by 115 islands making it a mesmeric abode of water bodies and has immensely beautiful white sand beaches where you can spend your time gazing at the bright blue sky and sunset turning the waters golden while enjoying the folk music of Seychelles. Diving, snorkelling, fishing, windsurfing and sailing are one of the few things you can experience in Seychelles. It's calm and pristine beaches are ideal to surrender yourself to the peace it offers. This island country is just like the dramatic island you pictured getting lost in your dream with a bunch of friends.
9. Egypt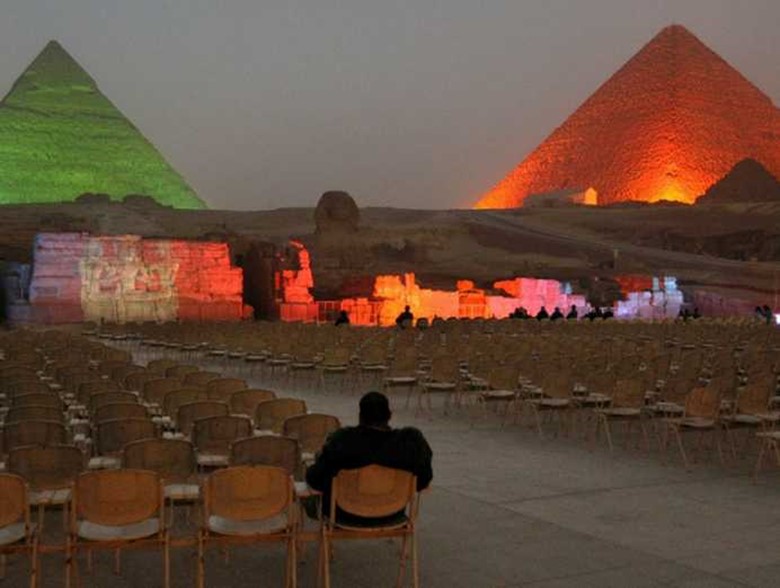 flikr
Arab countries give you one of the best travelling experiences enveloped with numerous ancient places and historical backgrounds that widen your knowledge while making your trip memorable. Egypt is one of those countries that should be on your international travel wishlist for a recreational holiday. Bordered by the Red Sea to the east and south, it adds an element of adventure for all the scuba divers. Being world's oldest civilisations, it has some great pyramids and a myriad of historical monuments. The local markets are among the remarkable attractions in Egypt for all shoppers out there. The great pyramid of Giza which is one of the seven wonders of the world is worth visiting in Egypt. This desert land will serve you with an unforgettable tranquil Egyptian time.
10. Hungary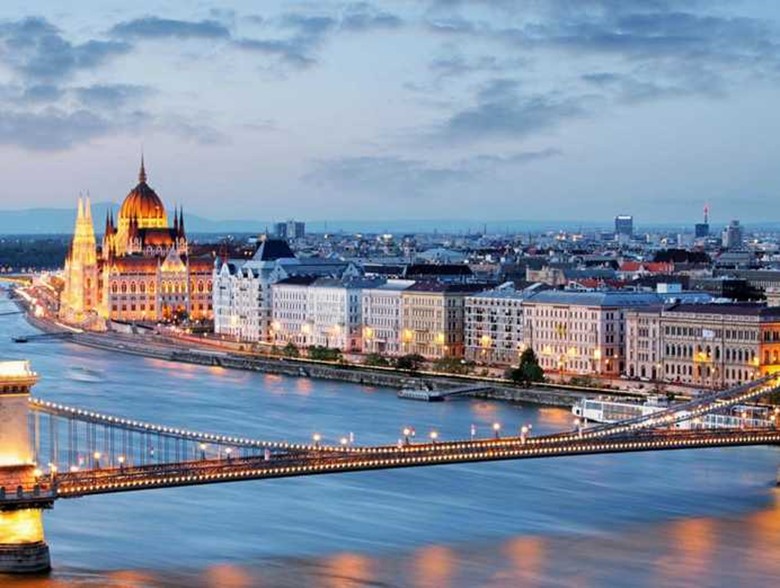 flikr
This might be the only opportunity to visit a European country with a limited budget and satisfy your travelling wants for adventure, peace and visiting historical places. It offers the visitors an array of activities like bike renting, hiking in forests, vast vineyards with tasty wines, expeditions in caves located narrow tunnels and swimming in the lakes. It homes central Europe's largest lake called the Lake Balaton which is the most prominent tourist destination in Hungary and the most known for as well. A trip to Danube River with a boat ride in it and relaxing with thermal baths at ancient spas of Budapest are also must things to do in Hungary to kick back and relax. Don't forget to pack your swimsuits for all water activities you're going to indulge yourself in! Plan and book your tickets 3-4 months in advance and save a lot of money that you'd spend on flight tickets.
11. Thailand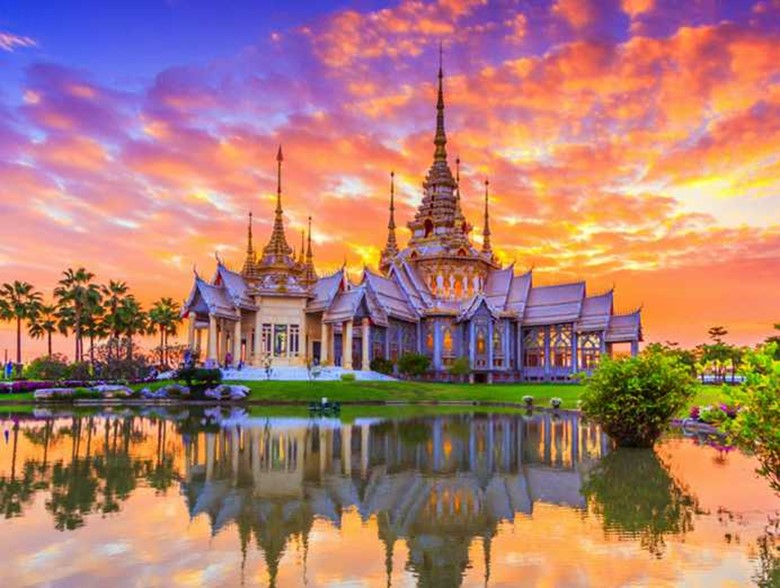 flikr
Thailand is the most travelled tourist destination for budget-friendly people and is the 20th most populous country of the world; it offers you interaction with friendly and gregarious people. It's a country filled with diverse activities to experience. Starting from clubbing, diving into turquoise watered beaches, devouring on cheap street food, the chaotic markets where you can find anything that interests you, the night skyline, the authentic spas to relax your senses and last but not the least the polite and easy-going people of Thailand. Some of the few places that one must visit include Bangkok for its city parties, Pattaya for its nightlife, Chiang Rai for mountain trekking, Koh Samui and Krabi for the beautiful pristine beaches. It's an all in one tourist destination.
12. Turkey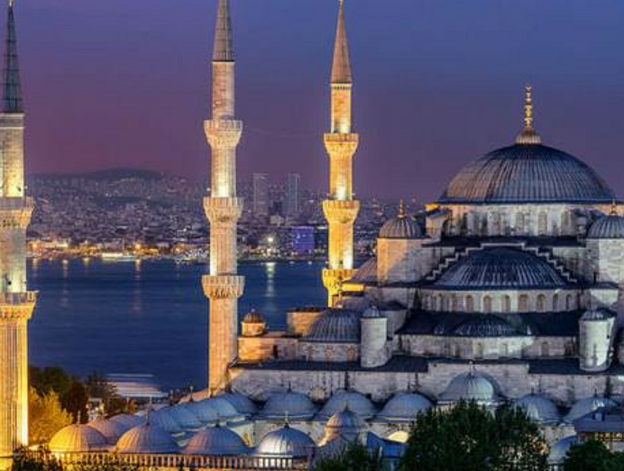 flikr
Several international destinations in the world will fit into your wallet and Turkey is another one of them which exhibits an Eastern charm. Bordered by eight countries and surrounded by three seas, Turkey has a fascinating location. If you're a history maniac, Istanbul is the right place to be for its valuable historical background. Also called 'The land beneath the half moon', Turkey is a country of many worlds with intriguing cultures, scintillating mosques and palaces, ancient cities and delicious food that you possibly can't take a pass at! Places you can't miss visiting in Istanbul are The Kabak Bay which is a sea surrounded by valleys with jaw-dropping views of the Mediterranean and steep cliffs and hills covered in pine trees and herbs, the butterfly valley, Cappadocia which has been formed after a volcanic eruption and has horse rides and air balloon rides and last but not the least is the grand bazaar where you get everything at bargained prices. It's a place with impressive landscapes and mystical valleys, and we can assure it'll be love at first sight in a place like this one. Do visit Turkey for a low-cost international travel.
13. Bhutan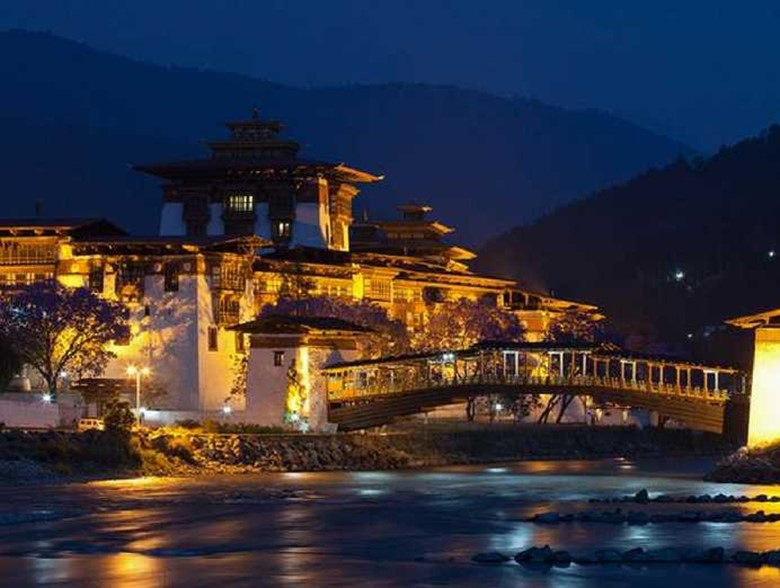 flikr
A Buddhist kingdom located on the eastern Himalayas with snow covered hills surrounded by steamy clouds is all you need for a peaceful break while going easy on the pocket. This country measures the growth with a concept of Gross National Happiness giving you another reason to visit this place whose agenda is to keep the people happy instead of keeping the economy high. The capital city of Bhutan, Thimphu, is a place where peace resides as traffic lights are inexistent and honking is unheard. Entering the delightful world of monasteries located uniquely, Himalayan range, unpolluted air and prayer flags fluttering in the air all rolled into one place; this place has a lot on its plate from dumplings to pork dishes. One can reach Bhutan by either by land or air. Paro's Tiger's Nest monastery, Phobjikha, Punakha, Trongsa and Mongar are one of the most visits in Bhutan with panoramic views of hills and valleys entrenched in this country. You don't want to miss a trip to this dreamland with an economical budget.
14. Singapore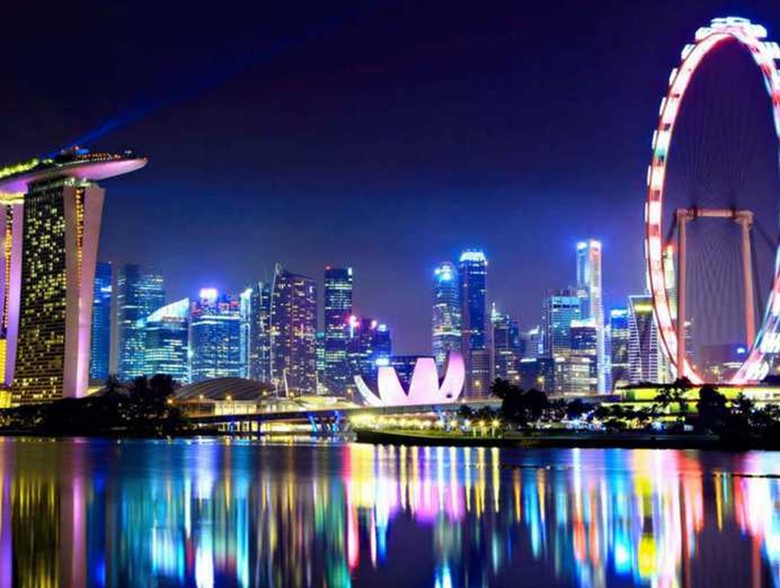 flikr
Singapore is filled with an unbelievable amount of creativity, culture and cuisines. It is the perfect combination of tall intricate buildings, islands and narrow streets which make it a fascinating country of Asia that you can visit with a small budget. Also called 'The Lion City', it remains in touch with the old heritage with a few glimpses of its culture in various decorated temples. Food being the most important part a country's culture, Singapore provides with a variety of cuisines ranging from chicken rice, chilli crab and fish head curry to oyster omelettes and pork ribs. You will find various hawkers centres which are like a permanent food festival where food is cheap, quality is extremely high, and hygiene is something you don't have to worry about! This spotless city with exciting and vibrant places is worth going to in with your friends or alone.
15. Indonesia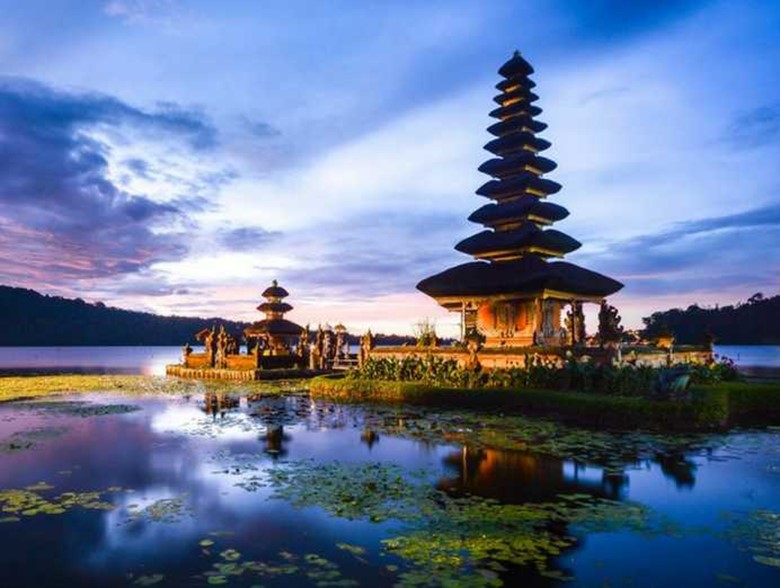 flikr
The natural beauty of Indonesia makes it the tourist magnet among all the avid travellers looking for an inexpensive adventure. Situated between the Indian and the Pacific Oceans, it is world's largest island country with untouched blue waters, beautiful marine lives, and amazing corals. You can go diving at beaches like Merah beach, Batu Bolong and Tatawa islands and make your underwater dreams come true without having to go to the expensive places for a dive. For tranquillity and a relaxing time, you can sit under the sun facing the crystal clear waters of Indonesia. If you want to kick it up a notch and experience the wild side of this country, visit Ubud monkey forest which has immensely beautiful surroundings. Indonesia is all about beaches with massive rock formations, safari rides, diving, snorkelling, and temples. Another activity that we would recommend for beginners is the Bali sea walker which allows you to walk with fish underwater leaving you in a frisson of excitement. Indonesia is also one of the best international destinations for honeymooners for a romantic getaway and Bali has a number of romantic resort options. Book your tickets and explore the most secluded beaches that you've never laid your eyes on before.
16. Cambodia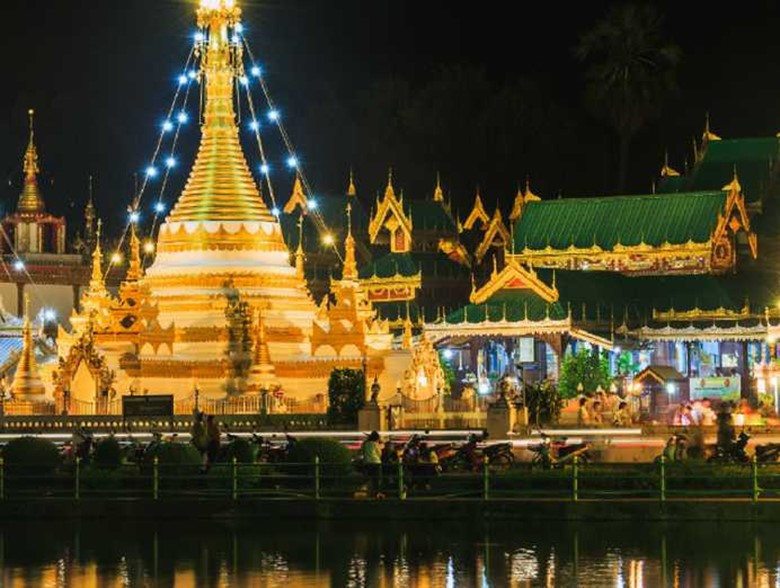 flikr
Another Asian country located in the southern portion of Indochina Peninsula in Southeast Asia is an empire of temples. Angkor Wat, the largest religious building along with Siem Reap is one of the major attractions of the country. Cambodia offers a variety of other experiences like beguiling riverfronts of Phnom Penh, beaches of Sihanoukville, colonial towns of Battambang, endless rice fields of Mondulkiri and lush green park with quaint structures which will consume your mind with peace. List of other things that you can visit in Cambodia is The Royal Palace in Phnom Penh, Koh Rong Samleoum which is an island in the coastal town of Sihanoukville and Kampot for a swimming break near the river. You can also cycle around the villages of Cambodia to have a look at the local life of this country and have an entirely different kind of an experience in terms of adventure and peace. Cambodia is often ignored when it comes to planning trips abroad unaware of the mesmeric beauty and adventure it holds.
17. Nepal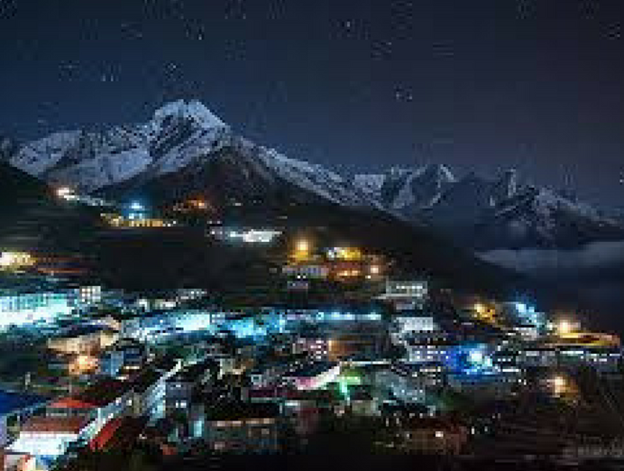 flikr
Located Popularly known as 'Land of the Thunder Dragon', Nepal experiences violent large thunderstorms erupting through the valleys from the Himalayas. This one on the list is probably going to cost you the least amount providing you with the best experience with the soaring Himalayan peaks and clouds hovering over and around the lush green mountains. Nepal is the best place to cruise around, and one thing that you can't miss is trekking in the mountains of Nepal which is available at prices ranging from Rs 3,000-Rs 3,500. The four highest peaks of the world namely Mt. Everest, Mt. Lhotse, Mt. Makalu and Mt. Cho Oyu are the crowning glories of the country, and you can't pass the opportunity to visit this place which has an indestructible beauty and will give you a break from the scorching heat. You can also jaunt to Buddhist monasteries, Himalayan floras and faunas and the peaceful ambience will provide you with the most authentic experience of hills.
18. Sri Lanka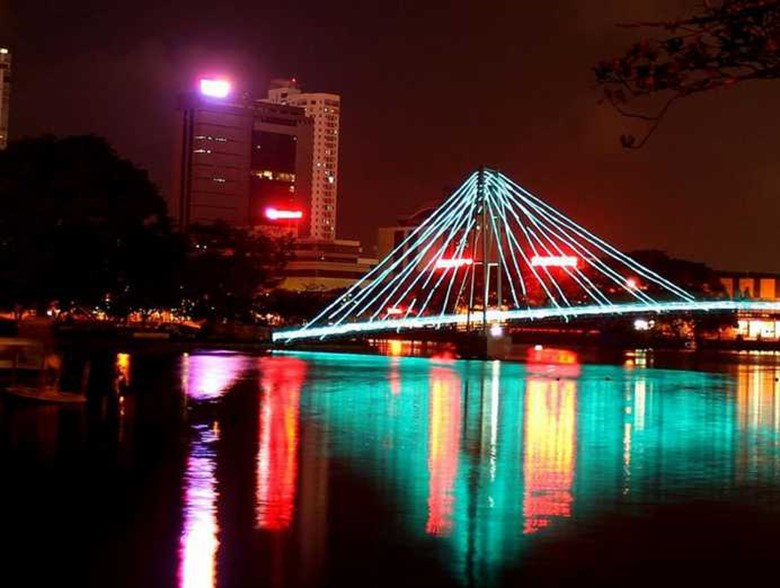 flikr
Did you ever feel the urge to fly out of India but relinquished this urge thinking it would cost a whacking amount and put it in cold storage? Well, it's time to get this urge out of the freezer and get on board to this country dotted with mesmeric beaches, quaint places, historical monuments, hill stations, bustling cities and mouth-watering seafood with places that'll serve you with peace and chaos. If you want the city life, then Colombo and Negombo are the best choices. If cold weather, tea plantations, and waterfalls captivate you, then Nuwara Eliya and Kandy are the places you would want to visit. Positioned in the Indian Ocean, it has the best shorelines and numerous varieties of delicious seafood like sour and an endless number fish curry that will make you belch at Sri Lankan meals. Galle face is the best place to chow down street food ditching the swanky hotel meals. There's so much to do in this country from trekking in jungles and diving in deep waters to experience the rich culture, remarkable wildlife with a dash of spiritual places all at affordable prices promising a one-in-a-million holiday.
19. Vietnam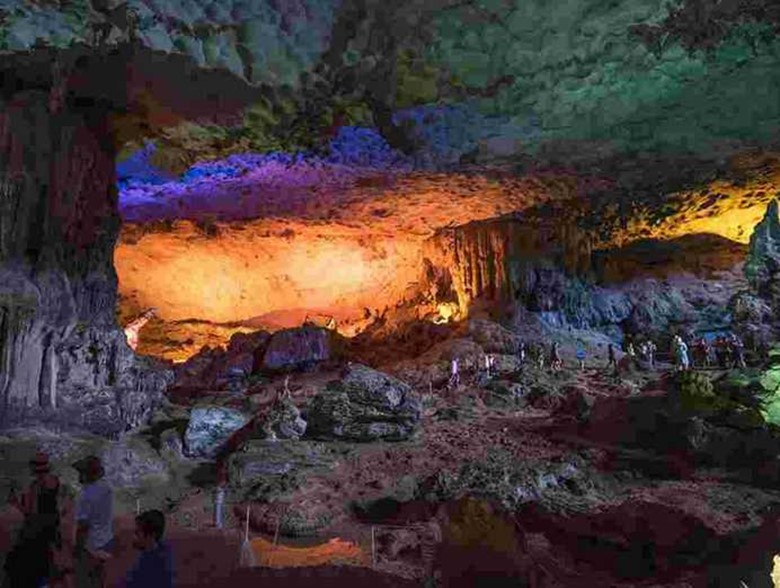 flikr
Vietnam is a country that reveals itself only to the determined seeker. Located in Southeast Asia, you will stumble upon numerous things in this gem of a country in a budget-friendly way. It nestles largest cave of Asia, Halong Bay, islands, forests, religious places, The Marble mountains and green paddy farms cobbled together to convince you to visit this place at least once for people who are planning to go light on their wallets. Vietnam is mostly known for the landscapes that are like magnets to the tourists and the locals as well. Known as the paradise of street food which includes traditional rice noodle soup, rice crepes and beef noodles, you can't miss the floating markets where you get everything at a bargain and kayaking which is a haven for backpackers and a very common mode of transport in Vietnam. Sapa and Hanoi are two of the most visited places in this country. Add this one to your list or else you're going to regret it because it's another ideal location to visit for budget travellers.
20. Malaysia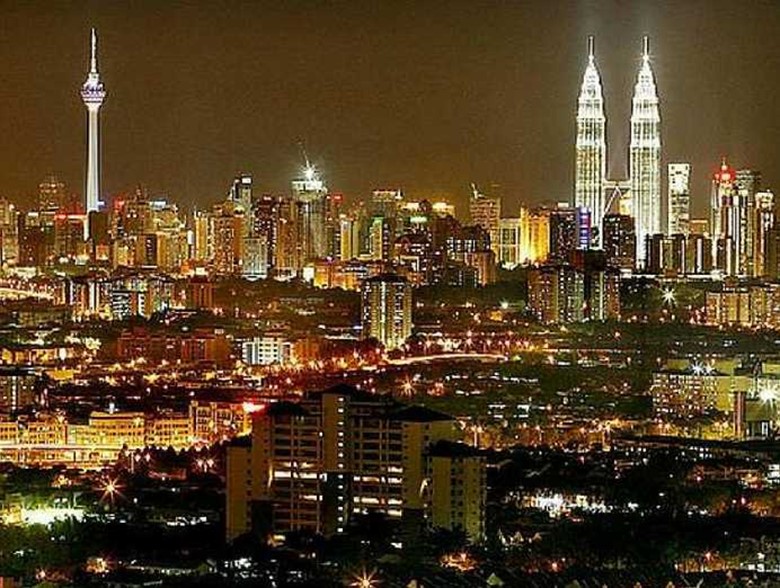 flikr
Sharing borders with Thailand, Indonesia and Brunei, Malaysia is in the equatorial region of the globe. The tropical rainforest climate covers this land throughout the year. If you are someone looking mountain ranges, forested hills and coastal plains, Malaysia is your destination. The Megadiverse country is estimated to contain 20% of world's number of species. Hosting a wide range of Rafflesia genus, Malaysia is home to the largest flower in the world. Are you a foodie? Then this is something you must never miss. With the exotic dishes that has a blend of Indian, Thai and Malay cuisines; Malaysian food reflects its multi-ethnic culture. One of the gazette festivities of Malaysia is Thaipusam with colourful, exhilarating and joyous celebrations.