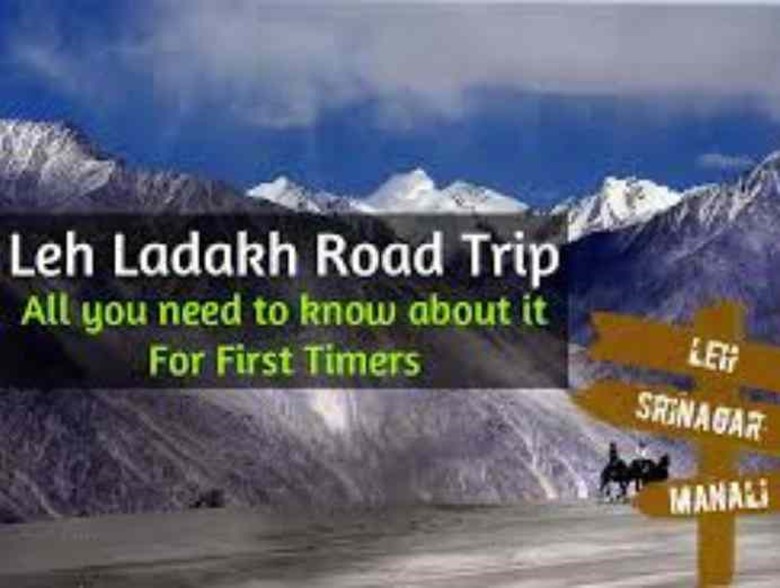 For last few years, ever since my first trip to Ladakh; I have been writing articles to help people plan their trip to this little piece of heaven on earth. Most of my writings so far however have been around how to reach Ladakh, where to stay, how to move around, what to see there and activities to indulge in. Taking a different approach this time, in this article; I will mention a few things NOT to do in Leh Ladakh.
1. Never Visit Ladakh without a Proper Plan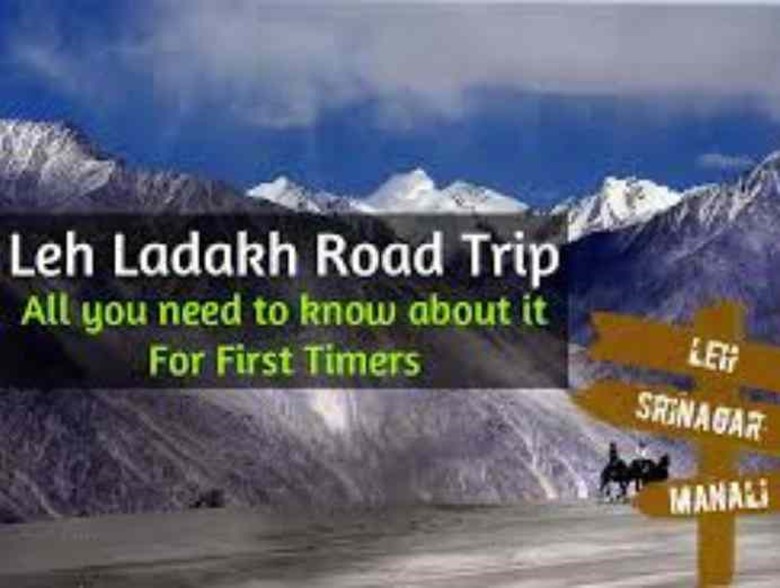 justdial
---------------------------------------------------------
Best Deals for the Month
A trip to Ladakh requires meticulous planning and several days to materialize it. Before you start your journey, you need to gain knowledge about the place and the weather here; have an itinerary laid out; know your accommodation choices; and prepare yourself both mentally and physically. If your plan is of a road trip, then you need to pay close attention to your vehicle as well. Get it serviced and anything that seems dicey should either be repaired or replaced.
2. Do Not Go By The Distance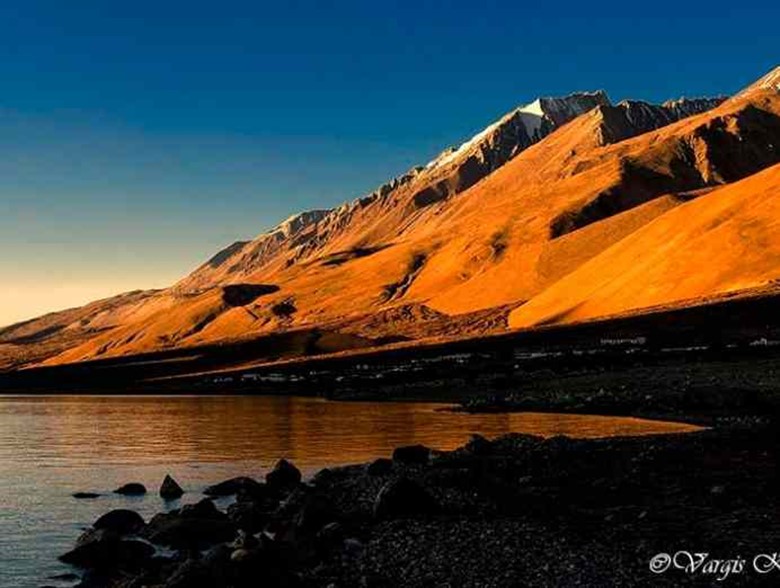 justdial
A lot of people tend to plan their trip by looking at the distance. If they see 500 odd kilometers, the immediate thought is that they can easily cover it in 1 day. Time and distance however do not really work together in Ladakh. Even on a straight freshly laid road, you cannot make the mistake of speeding. There will be dips in between which can really break your vehicle if you were at a great speed. There will be stretches that will severely limit your speed down to merely 15-20 kilometers per hour. You will be crossing passes and climbing up on a twisting narrow road cannot be done at 60-70 kilometers per hour. To be on a safer side, plan a total travel of about 150-200 kilometers for one day; nothing more than that. There cannot be absolutely any speeding here at all.
3. Do Not Take Your Eye Off Your Child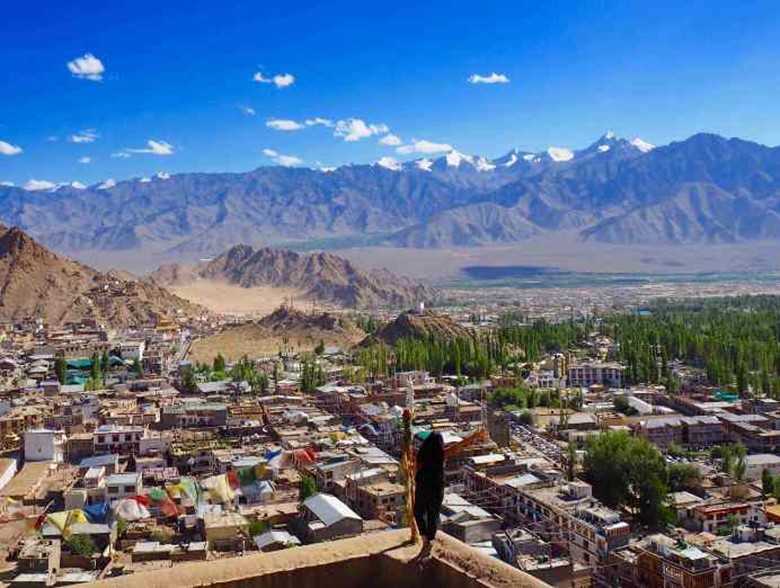 Justdial
If you were traveling to Ladakh with your child, you will need to constantly monitor and keep them under check. They will be way more excited to be at a new place than you; they will still run and jump around and in the process, exert themselves. This exertion will trigger AMS and a child will not even be able to tell you clearly how they were feeling. Keep a close check on their eating habits, do not let them tire themselves, protect them from the cold and harsh environment and monitor constantly for any symptoms for mountain sickness. Read How to travel to Ladakh with children or infants for further details on precautions you need to observe while bringing a child to Ladakh.
4. Do not go for sightseeing without Inner Line Permit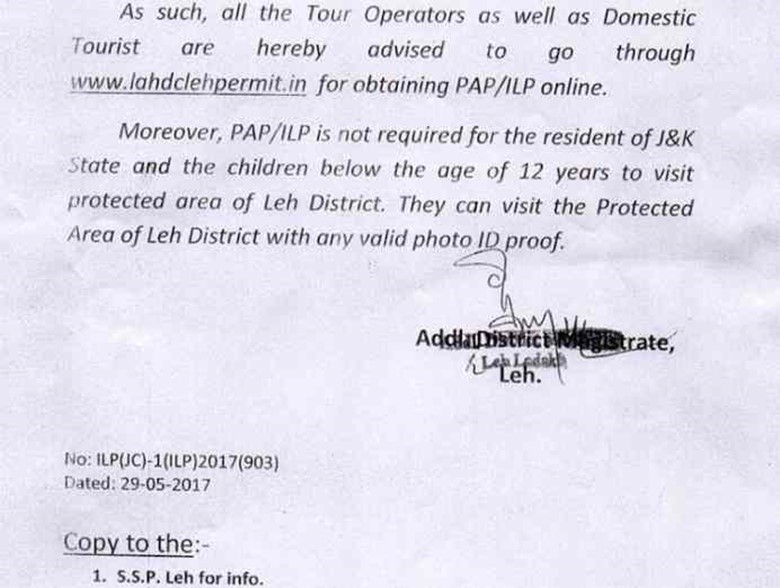 justdial
Inner Line Permit is a mandate to visit areas like Nubra Valley or Pangong Tso. You do not need this permit to reach Leh but will have to obtain it from there for journey ahead. Please do not ignore this. There are check posts in between and if you did have the permit; they will send you back to Leh.
5. Do Not Ignore Acute Mountain Sickness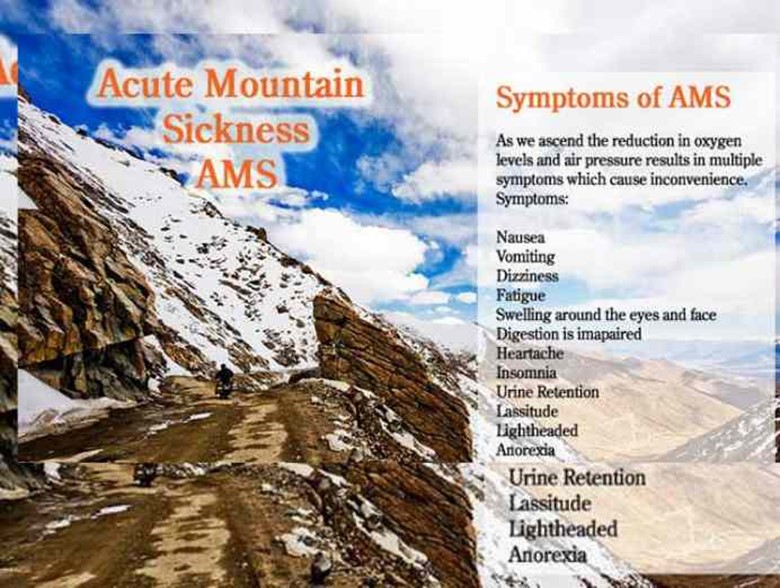 justdial
For most people, acute mountain sickness remains to be a term unknown until they first start planning for a trip to Ladakh. It happened with me as well. I did not even know that something like AMS or high altitude sickness even existed. Almost all of us in our lives have been to a hill station at least once but never felt or gave mountain sickness a thought. We tend to not take it seriously because we have never suffered from it and do not even know how it exactly feels like when AMS hits you. This can really spoil all the fun out of your trip.
6. Do Not Think Of Going Topless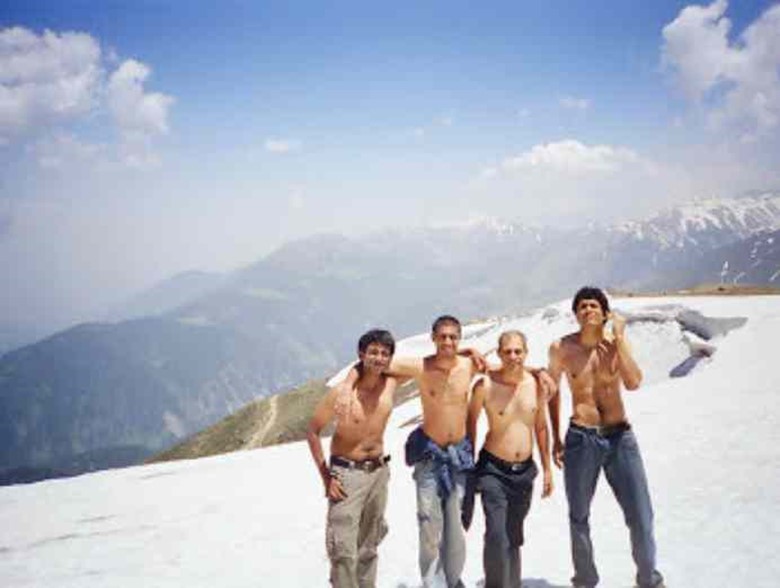 justdial
A lot of people do this, especially at the high altitude passes in Ladakh. They will take their shirts off, go topless and then try to click a macho picture with their bikes in front of the board reading the name of the pass. This while sounds like a perfect picture to share around with friends can have serious implications. Standing at the top of a pass with your body exposed to cold winds will make you highly prone to falling ill which will definitely ruin your rest of the trip. It is more or less one minute of fun but results can be dangerous.
7. Do Not Take Taxis Or Motorcycles Rented Outside Ladakh For Sightseeing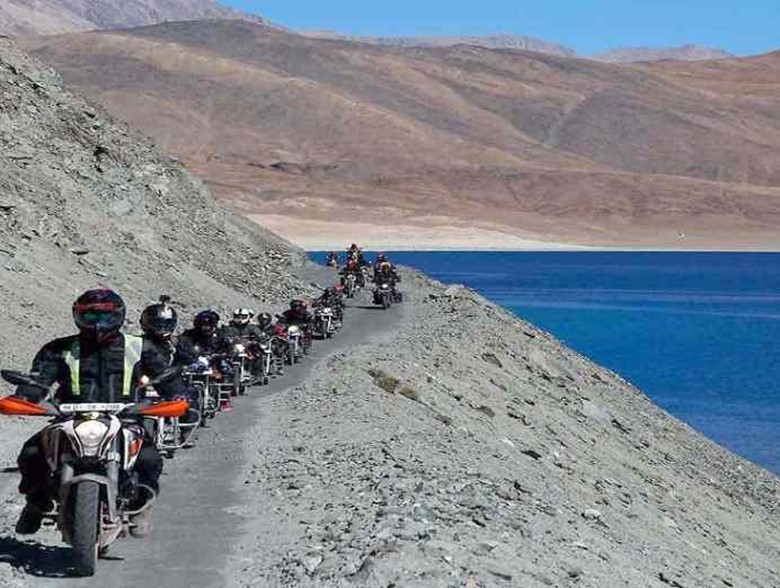 justdial
Non-local taxis, self drive rentals, motorcycles rented in another city except for Leh are only good enough to bring you to the city of Leh. Using it for sightseeing in Ladakh; places like Nubra, Pangong and Moriri, is not allowed and you must not take the chance. There have been incidents where such vehicles were attacked and vandalized by locals; even some tourists I heard got hurt. If you reached Leh in a non-local rented vehicle then please leave it parked at your hotel in Leh and rent another vehicle there for visiting other places in Ladakh. For more details on this ban, please read Non-local taxis and rented motorcycles banned in Ladakh.
8. Do Not Think Of Taking A Dip In The Lake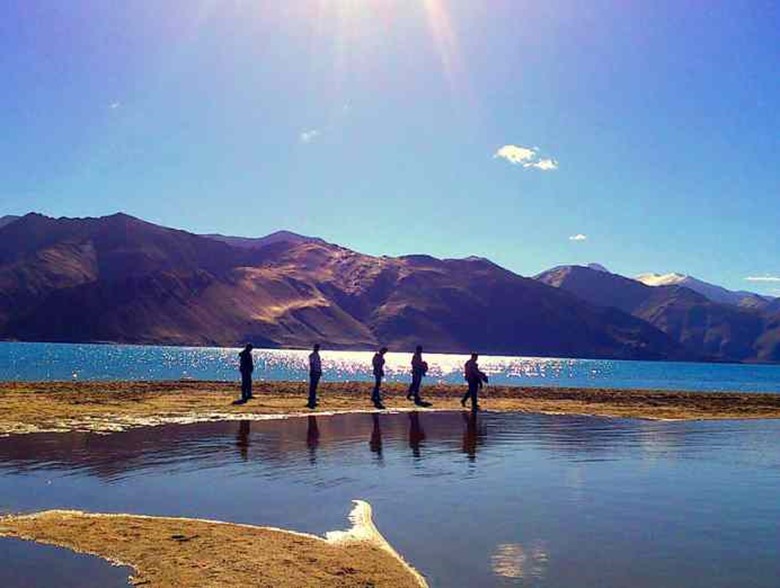 justdial
This I speak out of my own experience. I am probably one of the very few who were foolish enough to take a dip in Pangong Tso. This was during my first Ladakh trip more than a decade ago. Ladakh back than was still a bit deserted and that day, I along with a friend of mine was the only two tourists on the banks of Pangong. Thinking it will be an experience of one of a kind, we walked in the lake till water was until our thighs, sat down, took a quick dip and ran out.
9. Never Ever Underestimate The Roads Or The Terrain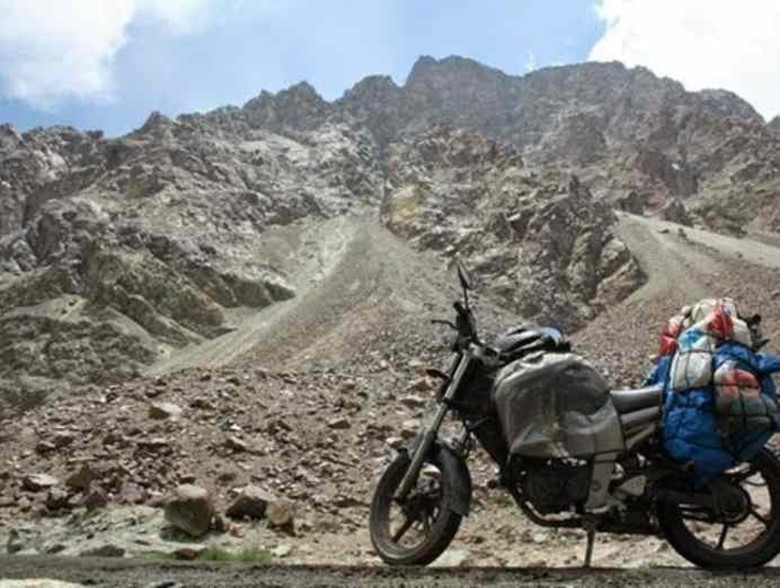 justdial
You may have been on numerous road trips; or done a lot of traveling; you may have had your fill of off-roading but you cannot make the mistake of being over-confident in Ladakh. The roads here are challenging and can be treacherous if you were not careful. You still need to take it slow and be careful. Understand the fact that you are driving through a region that gets buried under snow come winter and BRO has to work these roads straight each year. One small mistake can see you drive off the road and downhill; or at least cause serious damage to your vehicle.
10. Do Not Be An Over-Confident Fool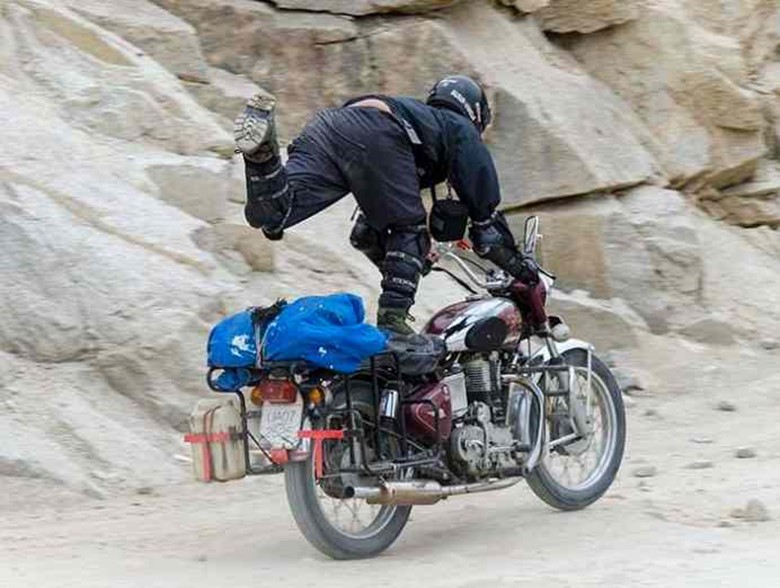 justdial
Adding this one more point here after seeing this fellow trying some stunts while riding down from Khardung La towards Leh during my last year ride to Ladakh. What came next? Well there was a stone that he could not avoid and since neither of his feet was on the ground, he took a nasty fall. As a matter of fact, he missed the cliff by just a few inches. Slightly harder fall would have seen him tumbling down the hill like the old Jack. Please, do not try this. Ladakh is a place to soak you in its natural beauty; not show off what you can or cannot do on a motorcycle or in a car.