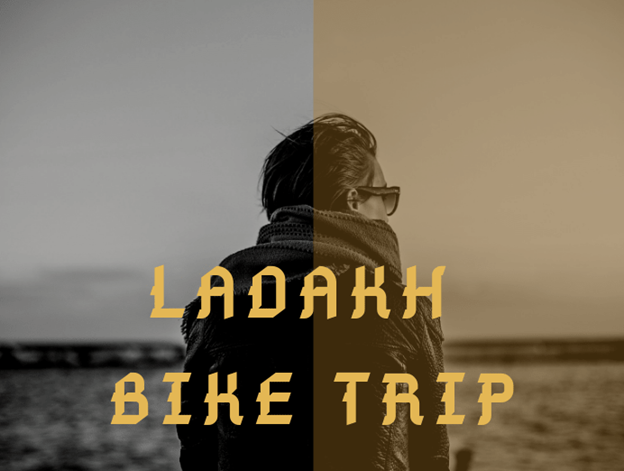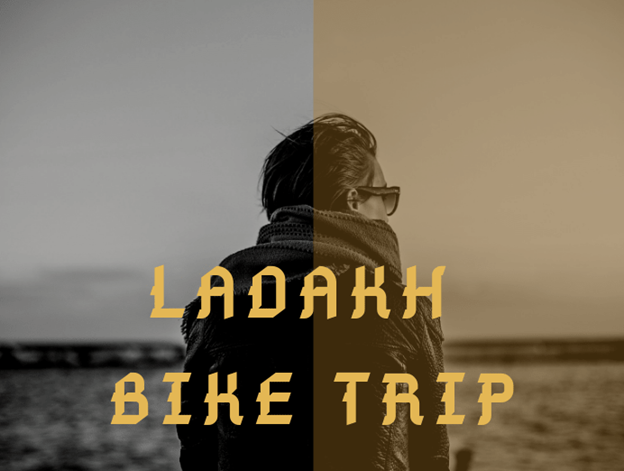 Choose a suitable BIKE

A suitable and comfortable bike makes your journey the best. The best advice for choosing a bike could be Royal Enfield (500CC or 350CC). The bikes with 150CC or 135CC can also fine (if you pretty sure know how to handle it in worse conditions). But do not carry unnecessary stuff on it.


Source: Hello travel

---------------------------------------------------------
Best Deals for the Month

Bikes can also be rented. But they are only allowed until you reach Leh. Thereafter, you are allowed to ride only on bikes which are rented in Leh (if you are riding on a rented bike).

Available routes to reach Leh


Srinagar – Leh

Manali – Leh


Do not start from your place on bike as it would be exhausting until you reach your destination. A good start would be from Delhi or Chandigarh.

Keep adequate petrol in handy

Source: odishatv

One cannot expect petrol pumps in a snowy and a hilly area, obviously. So, all you need to do is full your tank and also carry petrol in adequate amount to have a peaceful journey.


Best season to visit


Source: Esther by design

Generally, all the routes to Leh are closed almost for months due to horrible snowfall. The routes would be open only at the end of October to March. The best time to plan a trip is

Mid-May to July

August to Mid-September

Mid-September to Mid-October

Mid-October to Mid-November

Mid-November to March

Important documents to be carried
Source: Vangel
There are few documents which are very essential to carry while you are on a bike trip.

Driving license

Aadhar card

Pollution Under Control (PUC)

Bike insurance

Passport size photos

Map route of Ladakh

Food supplies and other essential things

Source: Hargaa

Correct and all necessary food must be carried for the survival. As you need to be healthy and strong enough to travel to your destination, you need to carry all the stuff that makes you capable of retaining throughout the journey.


Things that should be carried:

Maggi cups

Biscuits, Chocolates

Dry fruits

Sweet potatoes

Bread rolls

For spicy lovers – Please do carry pickles as the food in Ladakh is a bit Bland

Tea bags and coffee

And everything you want to carry

Have a good sleep

Source: Saga

Yes, you read it right. You absolutely should have a good sleep while you are on a trip as it keeps you retained throughout the journey. Mostly you will be tired as it is a four days journey from Manali/Srinagar to reach Leh. Carry all the accessories that you need while sleeping such as tent for a shelter, blankets, jackets, etc.,


Creativity is in choosing place for your shelter

Source: Saga

Choose the safest place for your shelter. Beware of the place before you decide to rest.


Few more important accessories for safe journey
Rain coat

Sport shoes

Sun glasses and gloves

Body lotion or Sun lotion

Oxygen cylinder

Kapoor (for an alternative for oxygen cylinder)

Waterproof bags and polythene covers

Ropes, knife, spoons, etc.,

Tooth brush, paste and tissues

Charger, power banks

Torch

Acute mountain sickness (AMS)

Don't be accustomed to AMS!! Be aware of this attack and take precautions accordingly. This a process in which an individual organism adjusts to change in its environment. Boring, right? Anything that happens is all because of our mindset. So, keep your mind positive, hope for the exciting trip and just go on. But, do take precautions and get prepared for the worst to happen too.

Symptoms


Lack of appetite

Nosebleed

Fatigue

Insomnia

Vomiting

Headache

Swelling of hands, feet and face


Precautions


Keep yourself hydrated

Carry proper medicines


Medicines to be in handy


Diamox

Aspirin/Dispirin

Oxygen cylinder

Paracetamol

First aid Kit


Source: Physical Sports Limited

The most important thing to keep in mind is always your health. Be careful and think twice before every step you take while your drive. Keep all the first aid in handy and here are a few suggestions:

Tablets for headache, stomach pain, fever, cold and cough

Glucose

Lip balm

Bandage and plasters

Eye/ear drops


Anti-septic creams

Keep yourself hydrated

Source: Everyday Health

At least 3-4 liters of water should be consumed per day or can be even more. And try filling your water bottle every where you stop. This also helps in keeping the area clean by not throwing disposable bottles or packets. It may also save your money. Keeping yourself hydrated also helps you not to get accustomed to AMS.

Avoid smoking and drinking

Source: 123RF

Sometimes, smoking can also be dangerous as it flammable. And it also makes you dehydrated and suffocated at times. You have to avoid drinking even as it can also be a reason for your dehydration.


Phone connectivity

Source: Saga

As you go into the Leh area, you won't find signals in your phone. Only post-paid connections work in those areas. Such as BSNL connection is only available. Thus, be prepared for this too!


Only cash no ATMs

Source: Finance Yahoo

Keep sufficient cash with you and do not expect ATMs as the area is hilly region. There are ATMs only in Kargil and Leh (i.e., beyond Srinagar and Manali). Even then don't be dependent on those ATMs as they will have a large queue and would merely waste your time.

Last but not least – Maintain flexibility

Source: Hindustan Times

Do exercise and make your body flexible to the atmosphere there and also for a healthy and successful trip. Make your trip a memorable one. To maintain your health even after you go back home, you need to exercise and take care of your body.


All the best for your dream journey. Go with enthusiasm, fulfill your dreams and come back safe…!!!