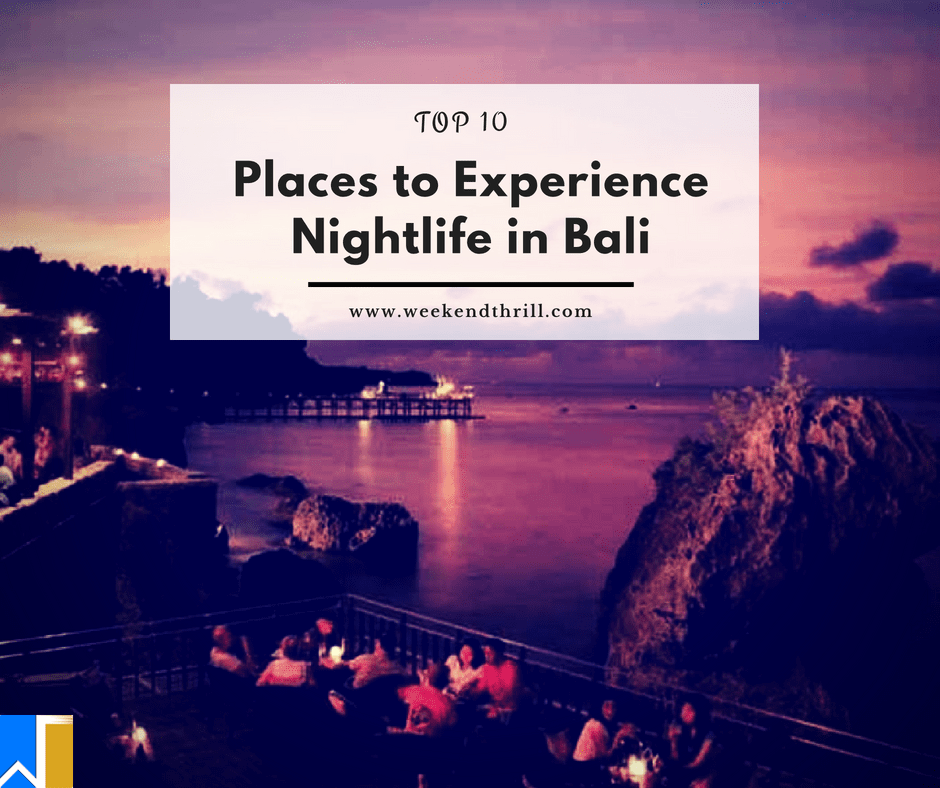 When we think about nightlife in bali the things which comes out of anyone's mouth, things that come to mind are drinks, dance and Djs. But Dubai has nightlife beyond this. With the three D's mentioned above Bali is a paradise for the people with the amazing road trips, best late night restaurants, delicious local food and of course the most beautiful night clubs and discos. Youth who are accustomed to the nightlife specially travel from many parts of the world to experience the nightlife over here. This place is world famous and is well known for its local food especially in late night and the clubs where one can dance, sing, drink and chill with partner, friends and even with family members in late nightlife.
Some best places to experience the nightlife in Bali
Here are some best places for you to experience the nightlife of Bali
1. Mirror Bali lounge and Club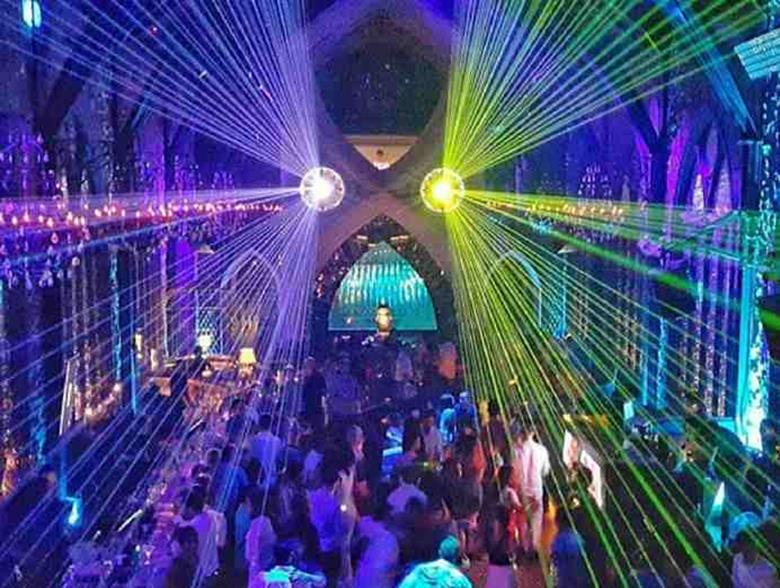 ---------------------------------------------------------
Best Deals for the Month
Source: Pinterest
One of the famous spot in Bali among the youths all over the world, this lounge cum bar welcomes and attracts all the late night party hunters towards it. One can enjoy the most happening moments of his or her life if he or she visits this place.
A well-managed club with best of
Drinks
Music
Interior
Dance floor
Views
Makes this place a must visit place for the tourists.
2. Finn's Beach Club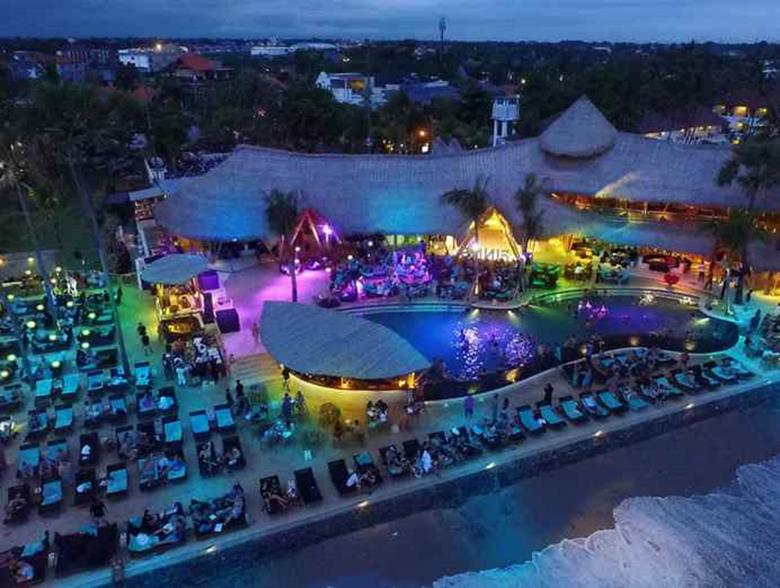 Source: Man of many
This place is a very beautiful club located at the Berawa Beach. This place has a superb interior and an amazing bar which stocks all world famous alcohols and wines of all range in plenty. This place is mainly a private party spot which ads on the nightlife of Bali.
The infinity pool of this place is a heaven for all the people who are in a mood of pool party. A night in an amazing infinity pool with a glass of favorite drink in hand and amazing music to show ones steps in the dance floor is all what a party owl of these days want. If you are in Bali then you must visit this place for a never forgetting experience.
Exotic Honeymoon Package to Bali
3. Garlic Lane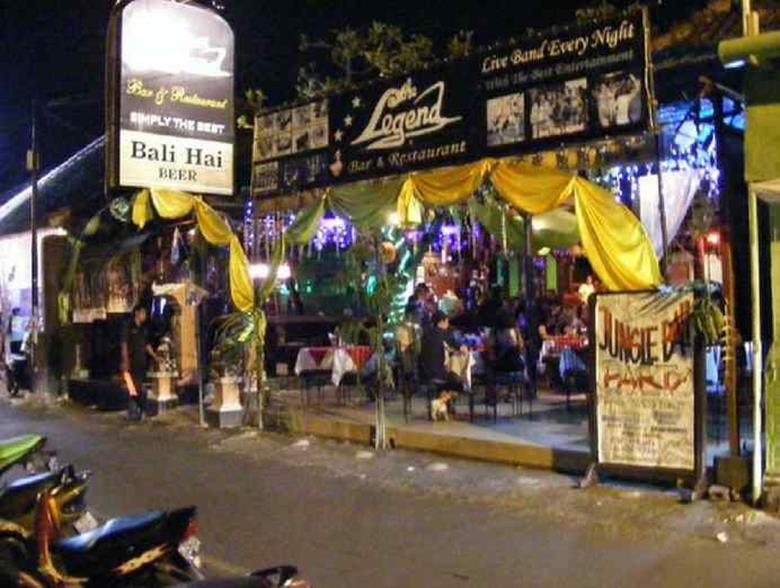 Source: Flikr
All the women who are in Bali finding a place to shop in Bali during night this will place end your search. This place is a very beautiful place as this place consists of colorful shops consisting of colorful items to sell in the dark. This place also has local food stalls which serve the local flavors and dishes of ancient Indonesia.
This market has shops for each good which one can think. One can get cheap goods
DVDs
sunglasses
clothes
jewelry
food
Enchanting Bali Package Special Offer (5N 6D)
4. Rock Bar Bali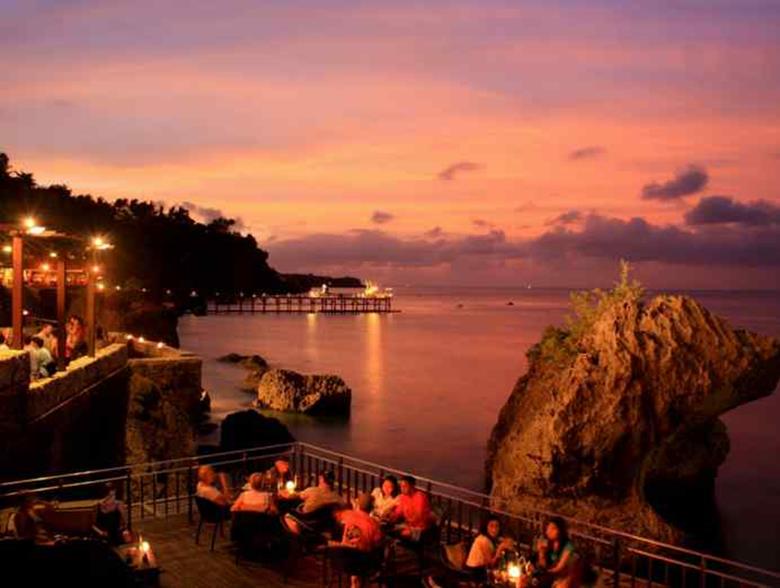 Source: Pixabay
Another common place to party in the night time is this famous roof top bar in Bali. This is a place made on the real high limestone cliffs in Ayana Resorts and Spa. All the party hunters if you are in Bali then do visit this paradise for an amazing nightlife experience in Bali.
This bar faces Indian Ocean and serves some mouthwatering dishes with some amazing cocktails to its visitors. The maintenance of this place is very high and interior is very unique. These things attract the youth towards it and itself became a famous spot to visit.
BALI Special Holiday Package(3Nights/4Days)
5. Surya Mandala Cultural Park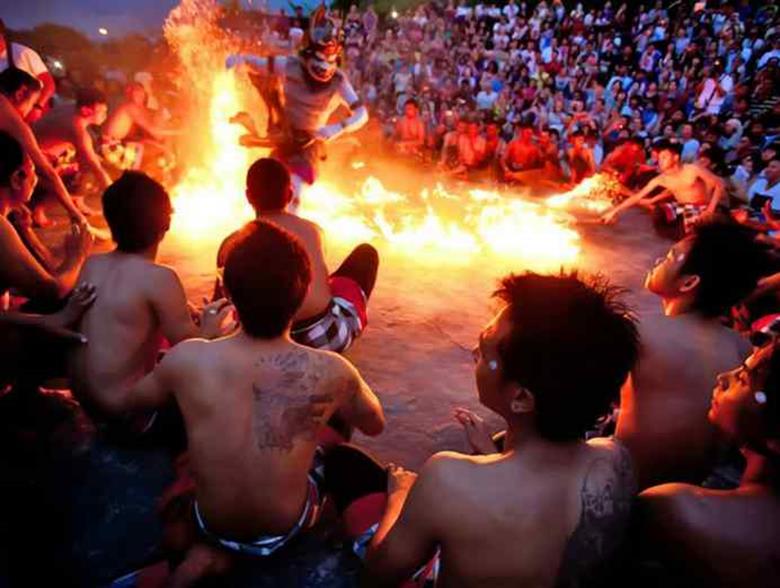 Source: Pixabay
This place is one of the famous spot among the cultural show spots of Bali. This place is mainly in a temple called the 'sun temple' by the locals. It is a commonly visited place by the tourists from all over the world and the rich culture and heritage of the place attracts more and more people to visit this place.
At the night time when moon is shining at its best an old act is presented by the locals to the visitors. This act is mainly a scene of Ramayana which is presented in an old dance form called 'Kecak 'which is also known as fire dance in many parts of the world. This dance form is native to this place and has been originated here.
6. Bali Theater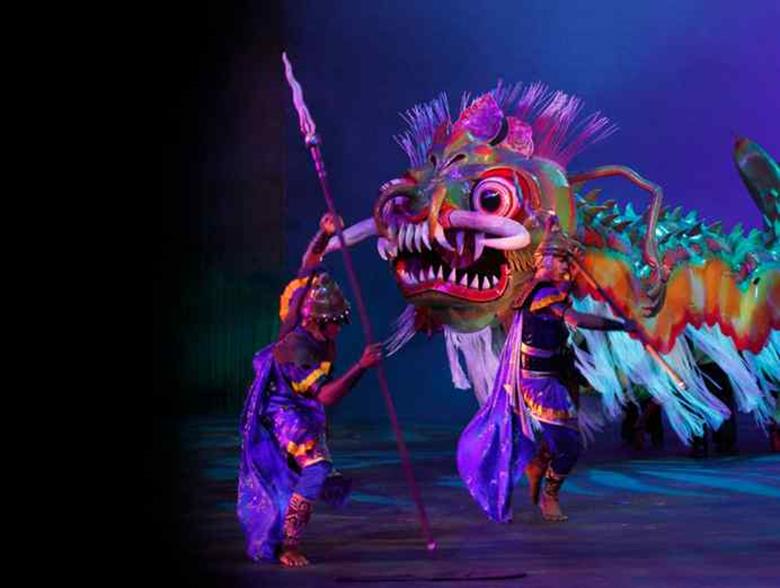 Source: Flikr
Once we used to here that there are theaters where people give a live performance to the viewers. This beautiful thing still goes on in Bali. There are many theaters in Bali which still work. One of the famous is the Bali Theater.
Bali Agung Show is performed here. This theater is a modern type of theater made with unique style and for modern purpose. The amazing things of artists like
costumes
dance
choreography
style
music
Attracts viewers from all over the world and gives a life living experience and helps one to understand the culture of the place.
7. Romeo's Bar & Grillery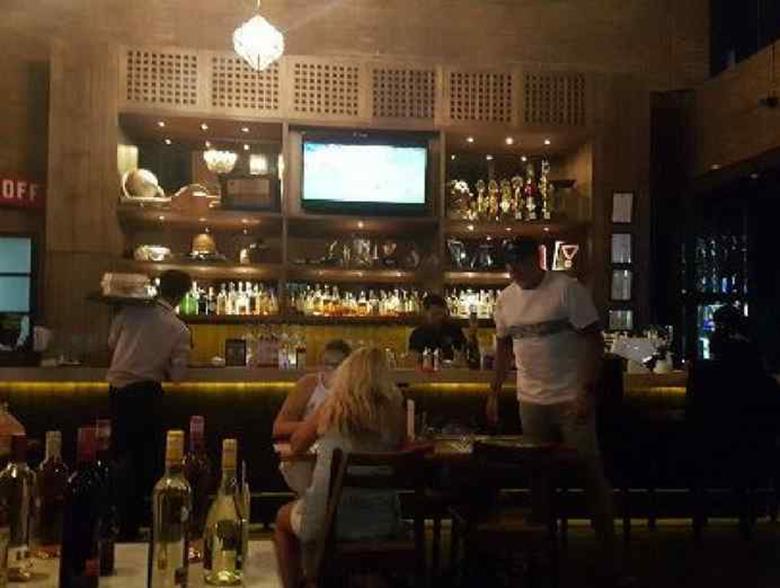 Source: Flikr
This place is a heaven for the non-vegetarian peoples. After travelling for a long time in streets of Bali when you are in need and search of a proper meal then this place is a perfect spot for you. One can taste both the real and authentic taste of Bali and the taste of New America.
This place has a huge stock of beers and alcohols which may vary in price. Order a proper meal and fill your stomach full of delicacies served here. Don't forget to taste the local chilled beer found here with some mouth watering grills which are unique to this place.
8. Paris Cat Jazz Club Bali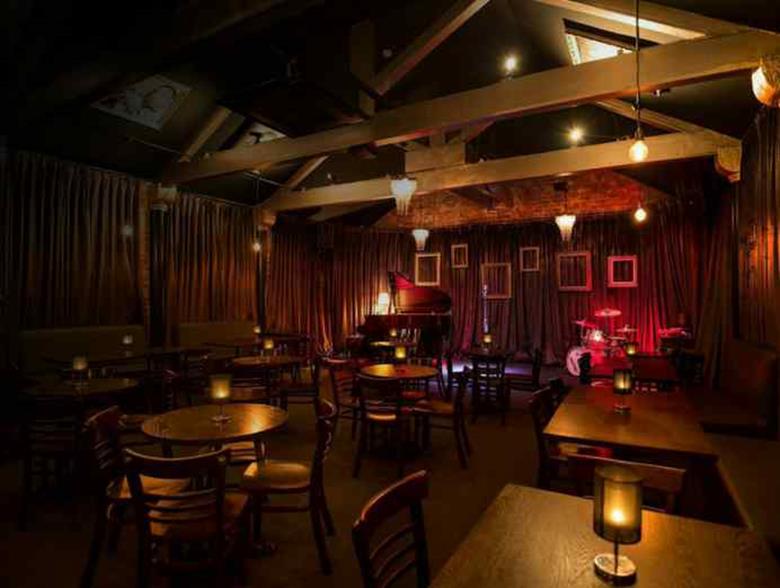 Source: Pixabay
To all the music lovers in Bali start to make up plans to visit this lovely place with your partners. This place has an amazing interior to mix the nightlife of Bali with live music. One can listen to the heavenly live music with his or her dinner.
The idea of this place originated after seeing the nightclubs in Europe mixing the Jazz music with the dinner. It is true that the live music will add on to the taste of your meal and wine in this place. One will swing with the life living tunes and have an amazing experience dining here.
9. Frankenstein's Laboratory
Source: Weekend notes
Though new this place is very famous among the youth of Bali. This place is made with an idea to give a Halloween feeling to its visitors all over the year and not only in month of October. This place add on to the uniqueness and exciting experience of nightlife of Bali.
This place has a superb and unique interior consisting of
Zombies
Vampires
Monsters
Pumpkin heads
Mummies
This attracts its visitors towards it and makes this place famous all over the world.
10. Bottoms Up Bar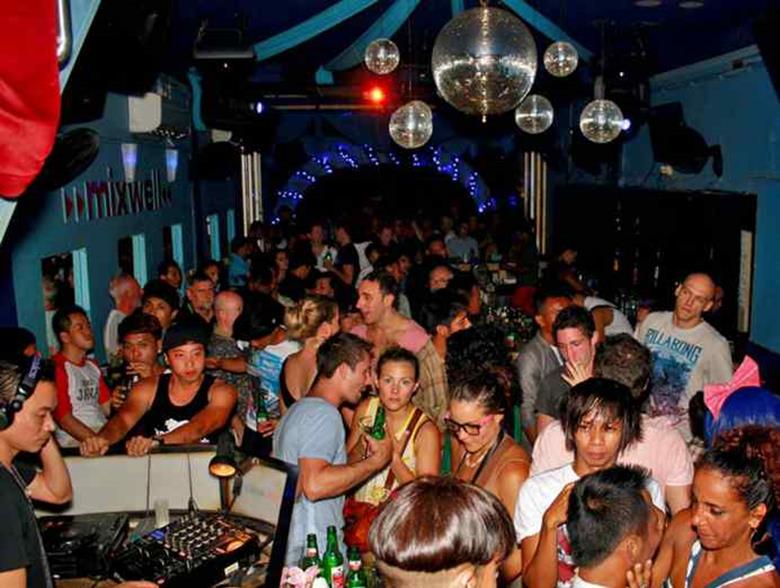 Source: Pinterest
This place is a must visit place especially for girls. This place is most visited bar among its kind. The interior and the reasonable and tasty food and drinks make it a must visit place in Bali. This adds on to the life living experiences of nightlife in Bali.
In the middle of the place we can see men with a very nice muscular body and six pack abs showing their skills with the burning bottles. In the aquarium we can see the well built men swimming and showing some stunts and dance. This attracts people towards this place.
So, the late night party hunters in and near Bali, also those who are planning to visit this wonderful place, you all can go out to a perfect place according to your choice to experience the nightlife in Bali. Suggest your friends and make plans. Go out for amazing parties, road drives and dinners. Check out how life is during the night which was once a time only to sleep. Don't forget to take pictures and do capture the life living and most happening moments of your life. Go for a party with your friends and explore the nightlife of one of the famous city, Bali. These moments will never return back to your life and yes do believe that life is beyond the daily routine of your life.