When the word nightlife in Pondicherry comes out of anyone's mouth, things that come to mind are drinks, dance and Djs. But our country's famous states have nightlife beyond this. With the three D's mentioned above Bangalore is a paradise for the people with the amazing road trips, best late night restaurants, delicious local food and of course the most beautiful nightclubs and discos. Youth who are accustomed to the nightlife specially travel from many parts of the country to experience the nightlife over here. This place is well known for its local food especially in late night and the clubs where one can dance, sing, drink and chill with partner, friends and even with family members in late nightlife.
Some best places to experience the nightlife in Pondicherry
Here are some best places for you to experience the nightlife of Pondicherry

L'Aqua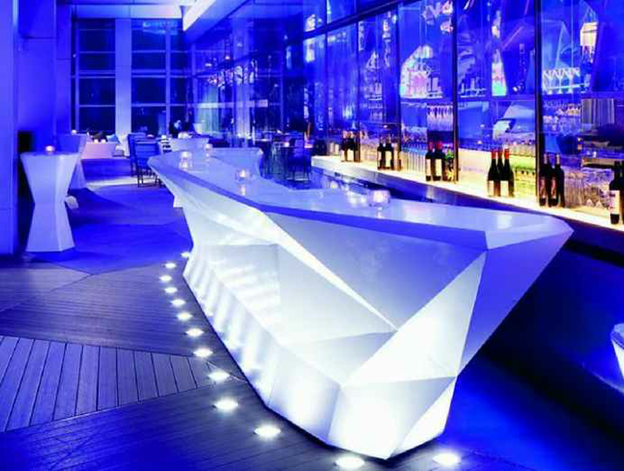 ---------------------------------------------------------
Best Deals for the Month
Source: justgola

If you are in Pondicherry finding some place to enjoy and experience the life living moments in Pondicherry pubs and bars then L'Aqua is the best place. As this place is located in the banks of Arabian Sea, its location makes it a perfect spot for its visitors to relax and have a nice time to end the stressful and hectic office day.
The heavenly sound of the water waves and the fresh winds let one feel that he or she is in the living heaven. Here are some items in the menu that one must try according to the taste and preference:-
Excellent range of cocktails

Local beer

Hawaiian burger

Mix burger

Drinks

Le-space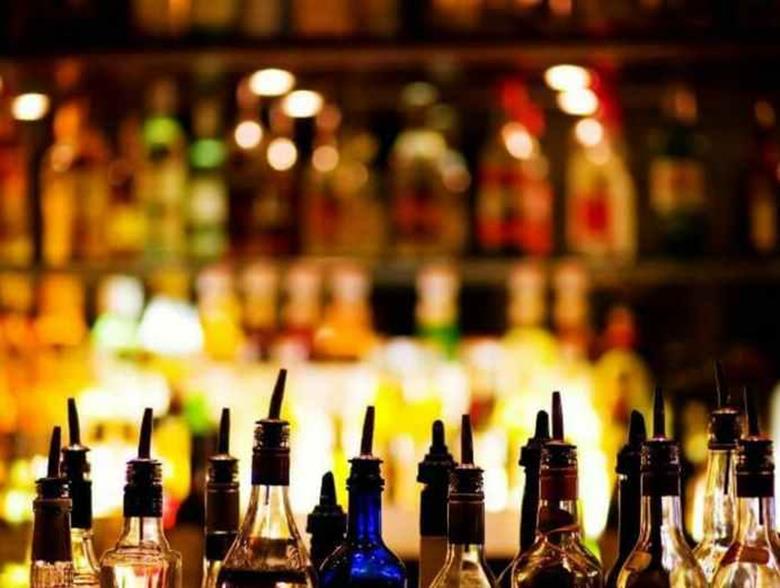 Source: recointensive

As Pondicherry is becoming famous among the youth for travelling and commonly visited destinations many investors have invested in Bars, Pubs, night clubs, etc. The rooftop bar Le- space is a nice place for the youths to visit if they are in search of a late night party place.
This place has all the liquors tax exempted and this is one of the reasons why youth commonly visit this place. This place also has amazing lighting, unique interior, attractive rooftop views and delicious food items in the menu. Some must try options in the menu are:-
Classic Mojito
French fries
Fried chicken
Pondicherry Trip from Bangalore
Paradise Beach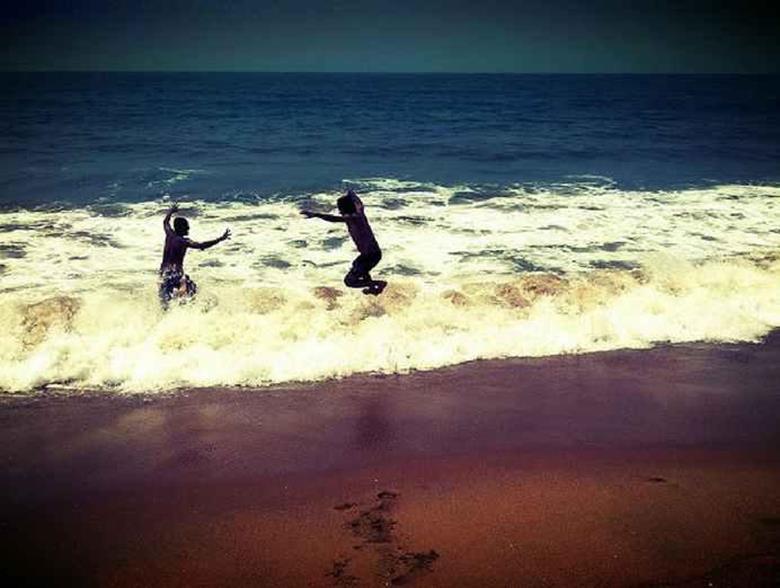 Source: onacheaptrip

There is a famous water trip from Chunnambar Boat House to the Paradise Beach. It is a 15 minutes ferry ride which gives the tourists a classy look of the nature. The blue water here makes one feel refreshing and during the night this water is well reflected by the moonlight.
This place is famous for night parties and has famous events of international Djs, who make one dance and show their moves to their friends and co-partners. With a bottle of chilled beer and an amazing dancing floor this place is a heaven for the after party lovers.
Some famous event packages includes
River Cruise
Delicious French buffet with liquor
Camp fire
Fireworks and loads of music
Heritage Town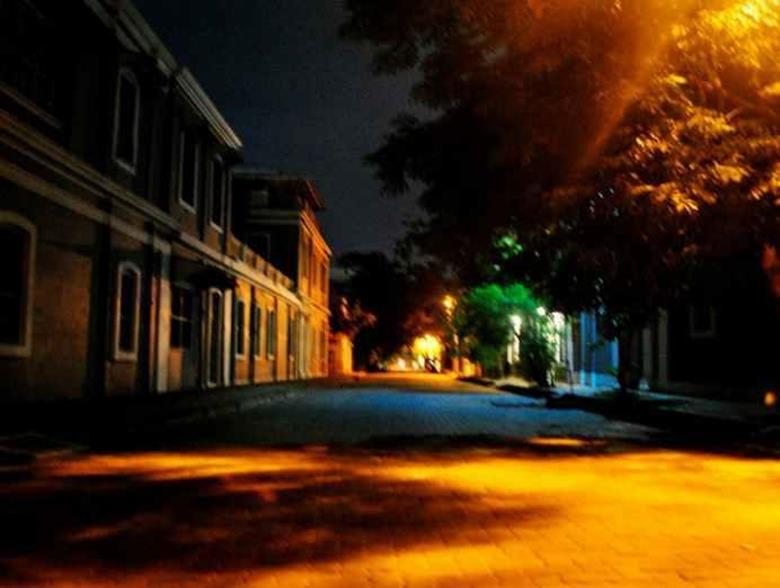 Source: alamy
Heritage town of Pondicherry is a famous and well maintained place which represents the ancient French beauty of architecture. This place has many bars and pubs with a French touch and this place has a scenic beauty which makes one feel that he or she is standing or roaming in any of the famous French cities.
The other part of this place is filled with cheap and small Pubs and Bars which serves Sea foods, local chilled beer, and French coffee and French desserts. The must visit places are:-
La Pasta World
La Casita
Ibaco
Kofi Bar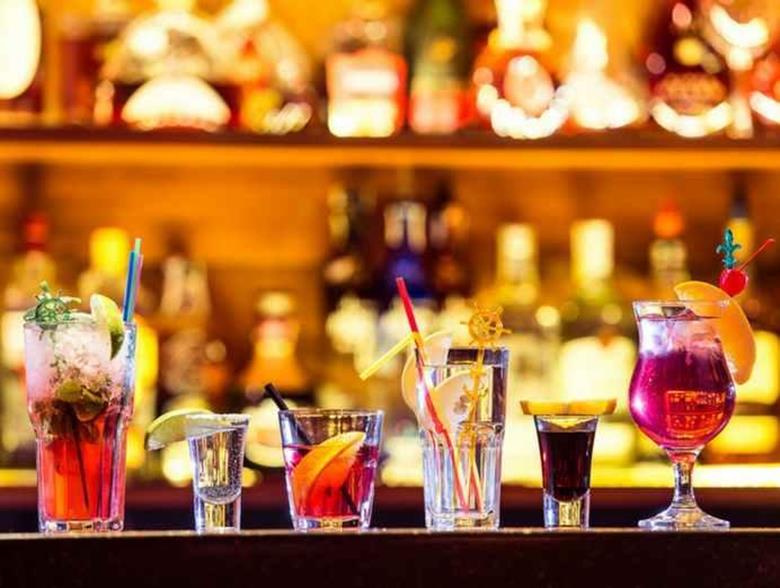 Source: culture trip
Famous among the locals, Kofi Bar has always been a food paradise for its customers. This place is visited by all the age groups because it has all kinds of food items in its menu. This place has a superb lighting and when visited during the dark one can see the old India there.
As a Bar of previous time this place has all the wooden furniture placed here with some handmade huts which represents the old culture of the place. One can go here during the day time to have chai(tea) and bread toast with friends. Some of the best in the menu are:-
Masala Doodh(milk)
Grilled Sandwiches
Paniyaram with chutney
Vegan treats
The chocolates made here
Bay of Buddha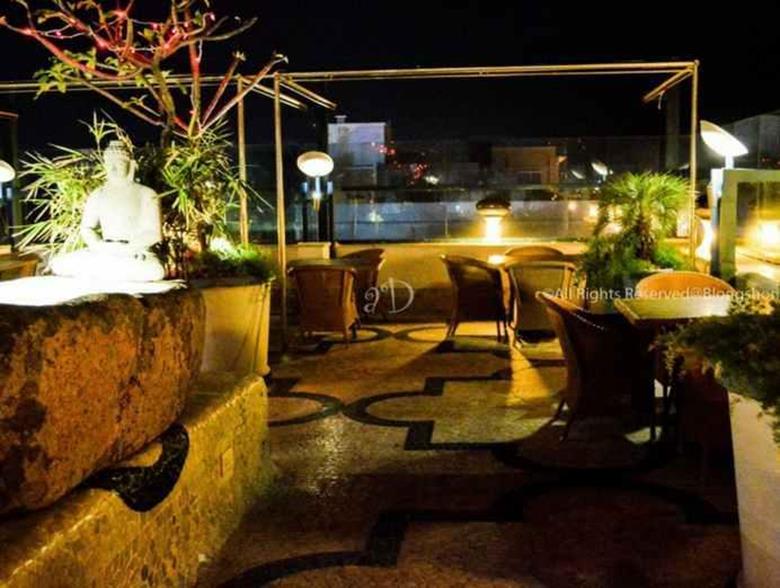 Source: blongshong
This place is a high class Bar located inside the Promenade Hotel of Pondicherry, in the White House Street. This place is a perfect spot for a romantic date and crazy night out in Pondicherry. The place faces the Arabian Sea and gives some heavenly views to its visitors.
This place has a well-stocked bar with some famous and expensive vines to experience the pleasure of fine dining in the place. This place serves many varieties of cuisines and must try ones are:-
Thai
Vietnamese
Malaysian
Asia
Chinese
Indonesian
Korean
The Lighthouse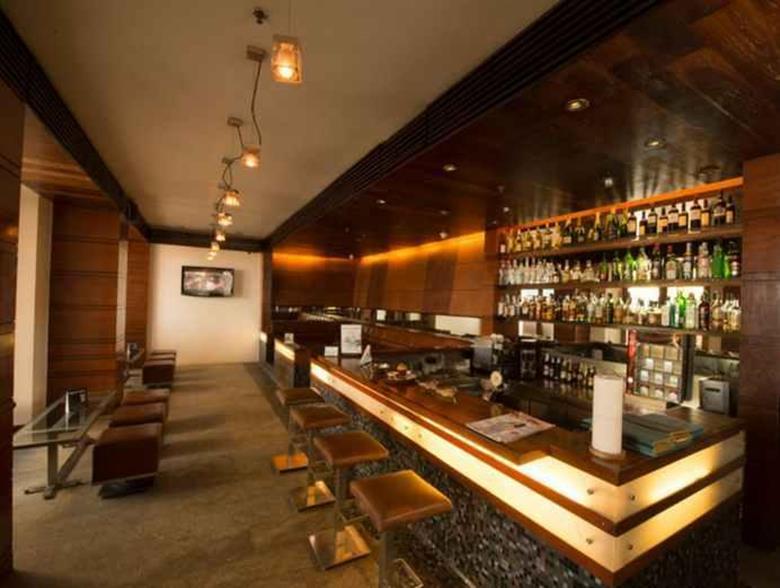 Source: justdial
Another gem to the nightlife of Pondicherry is The Lighthouse, a family restaurant. It is located in the rooftops of Promenade Hotel of Pondicherry. This place has a huge variety of cuisines and serves its customers with a spectacular service.
This place has an amazing location which attracts its customers toward it and results in being a most visited restaurant in the city. This place also has a spectacular interior with some unique designs which is well adopted by its customers. Some Pondicherry pubs will not be able to serve you such facilities which this family restaurant does.
The Rocky Beach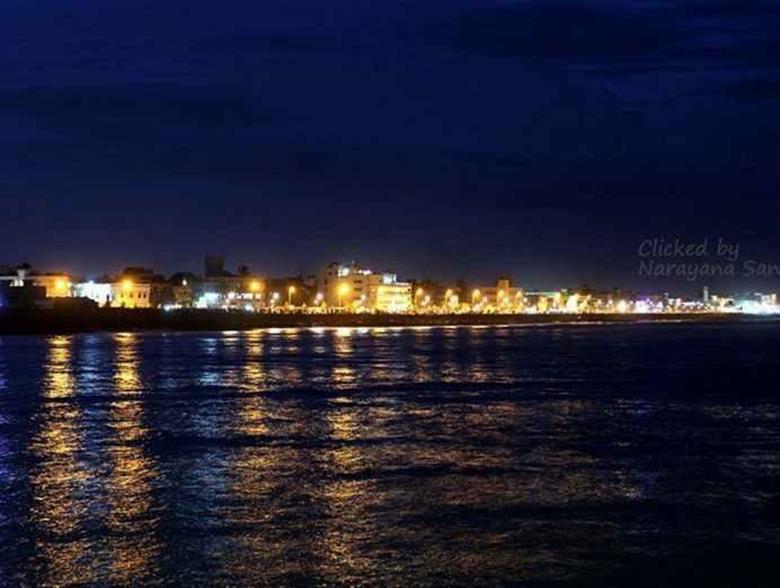 Source: travel diaries
These beaches add on to the treasure of nightlife in Pondicherry. It is said that if one does not visit beaches of Pondicherry at night for a walk then his or her experience of nightlife in Pondicherry is incomplete.
Seeing the scenic view of sunrise and sunset and walking on this beach during the night is worth. This place has some local and small pubs and restaurants which serves local chilled beer which becomes the best companion for youth to enjoy the calmness of the place and to have a conversation with friends.
This place attracts tourists during the day for adventurous water sports and night for
Camping with friends
Bonfire
Local strolling
Toxic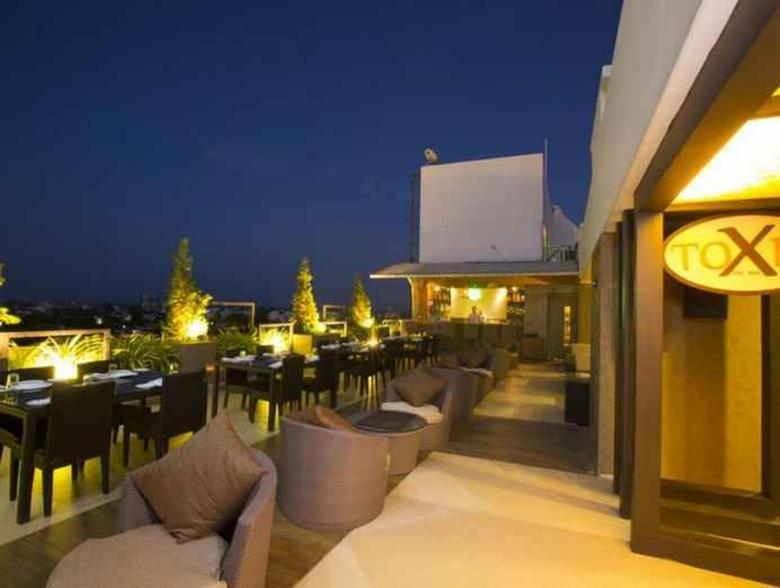 Source: cleartrip
This Bar is located in the rooftops of Hotel Atithi in Pondicherry. Mainly a common place for the private parties like birthdays, anniversary treats, etc as this place can accommodate maximum 30 people at once.
This place is famous among the youth because this place has always been a place to relax with friends and have a life living conversation, chitchats, gossips, fun, etc.
This place always has a big stock of variety of drinks for all ages. This place serves the best cocktail in the town and is appreciated by all the age groups.
Poudou Poudou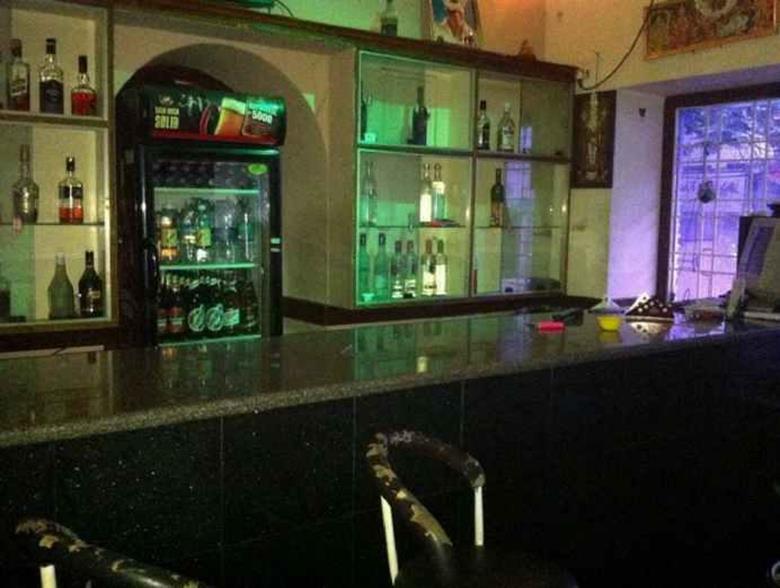 Source: zomato
At the end when one have finished experiencing the happening nightlife moments in Pondicherry then one is advised to go to the Poudou Poudou for the last meal of the day. This place is very famous and always appreciated because it serves the local flavors and is best of its kind in the area.
This place is located in the busy French society of Pondicherry. This place also has several patrons located nearby. This place is also famous among the neighborhood locals because its menu serves local flavors at a very cheap price. The dishes one must taste are:-
Fish curry
Dosas
Local child beer
So, the late night party hunters in and near Pondicherry you all can go out to a perfect place according to your choice to experience the nightlife in Pondicherry. Suggest your friends and make plans. Go out for amazing parties, road drives and dinner. Check out how life is during the night which was once a time only to sleep. Don't forget to take pictures and do capture the life living and most happening moments of your life. Go for a party with your friends and explore the nightlife of one of the famous city of our country. These moments will never return back to your life and yes do believe that life is beyond the daily routine of your life.
Also Read,