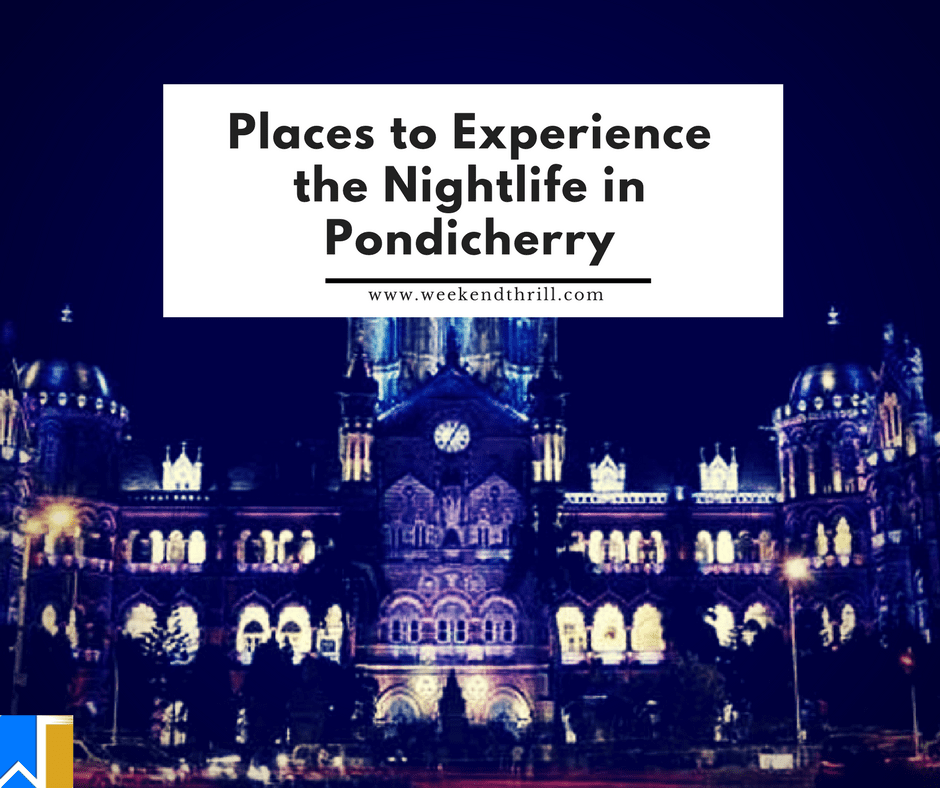 When the word nightlife in Mumbai comes out of anyone's mouth, things that come to mind are drinks, dance and Djs. But our country's famous mouth, things that come to mind are drinks, dance and Djs. But our country's famous states have nightlife beyond this. With the three D's mentioned above Mumbai is a paradise for the people with the amazing road trips, best late night restaurants, delicious local food and of course the most beautiful night clubs and discos. Youth who are accustomed to the nightlife specially travel from many parts of the country to experience the nightlife over here. This place is well known for its local food especially in late night and the clubs where one can dance, sing, drink and chill with partner, friends and even with family members in late nightlife.
Some best places to experience the nightlife in Mumbai
Here are some best places for you to experience the nightlife in Mumbai.
Marine drive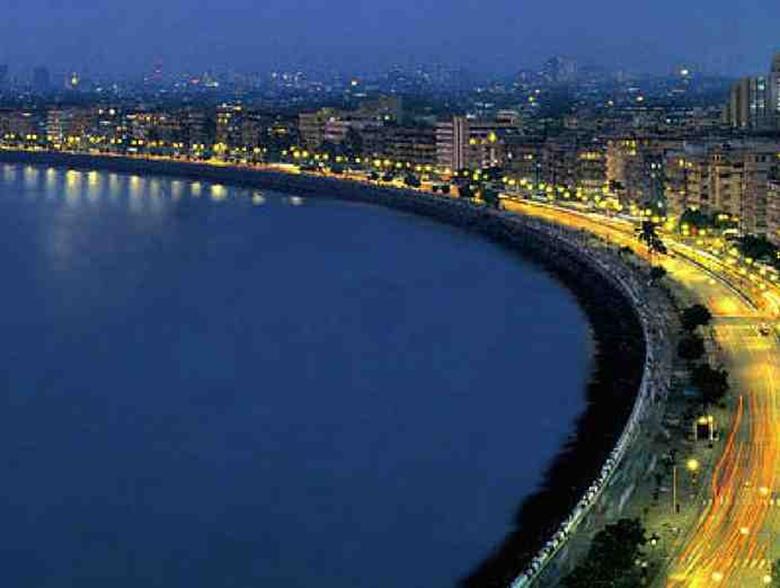 ---------------------------------------------------------
Best Deals for the Month
Source: Naiveplanet
One of the best places to experience the nightlife of Mumbai is to go for a run, jog or walk in the Marine drive at night. This walk under the moonlight with some refreshing water noises along the stretch of the Marine drive make minds full of peace and gives an amazing scenic view of the waters.
This place is a heaven for the peace lovers who is frustrated with their daily routine and want to end their day with a good note. This place also has some local food stalls nearby which serves their customers all the day and till very late night. One can taste the local flavors here and enjoy a chit-chat with friends, listening to the beautiful sound of water clashing the huge rocks on the beach making lovable noises.
Packages & Trips from Mumbai Pune
Ice-Skating at Night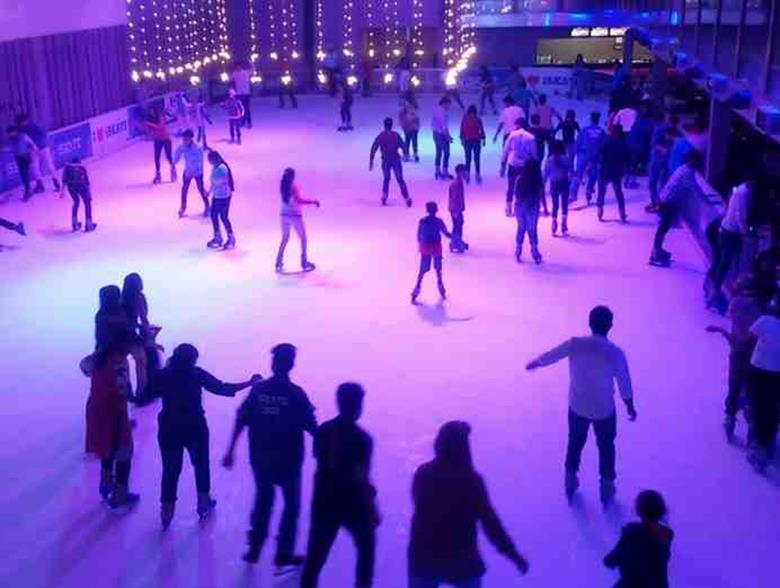 Source: curlytales.com
One can visit the north of this beautiful city at night for some amazing ice-skating experience. One can simply visit the R city mart of Mumbai to have this experience. This is also a gem to the experience of nightlife in Mumbai.
This is a commonly visited place by the youths mainly during the weekend getaway. There is a beautiful lighting done in the road and many local stalls serve local taste and street foods all the time which makes ones mouth watery and tasting them gives a nice and heavenly pleasure.
Juhu Beach
Source: contrastmatching.wordpress.com
Being one of the famous beaches of Mumbai this place gives a scenic view of the whole moon and sunrise to the viewers. Many families just drive down to this place to see the beauty of sunrise which this place provides to the maximum. Seeing this sight is the one of the best experience of nightlife of Mumbai.
This place is a family hub during the night. Also bachelors have a bike ride here to taste the best flavors of street food of Mumbai. Some local food stalls serves delicious kebabs and another side dishes which match best with a bottle of child beer. Relaxing in the beach with foods, beer and friends and enjoying the moonlight or sunrise gives a heavenly feeling to the visitors.
Khandala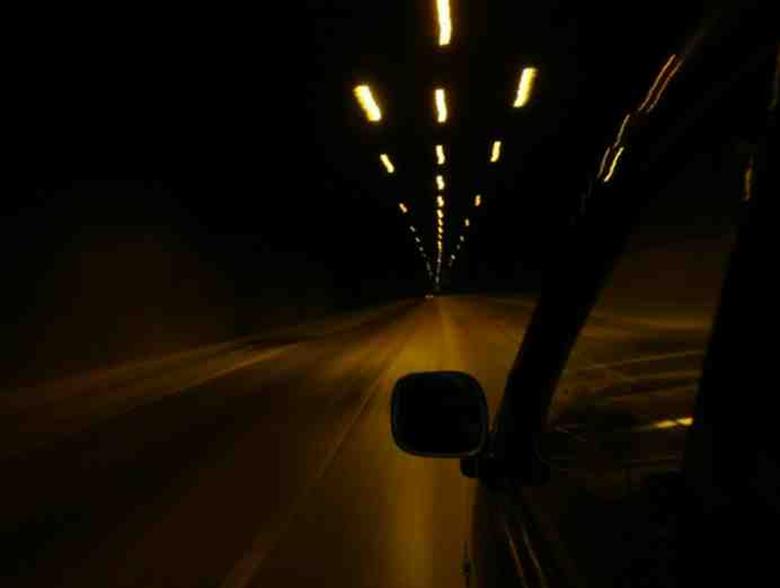 Source: lh3.googleusercontent.com
These beautiful hills located near the main city is a must visit spot for the youths who want to experience the best of nightlife in Mumbai. A 2 hour road trip is required to reach here. This place is a perfect kind of getaway for all those who are looking for quick escape from the boring and disgusted daily life.
This place is full of lakes, cliffs and scenic view is a perfect choice for the nature lovers who are in a mood of relaxing and looking forward to spend time to discover the beauty of nature and to enjoy camping with friends.
Worli Sea-link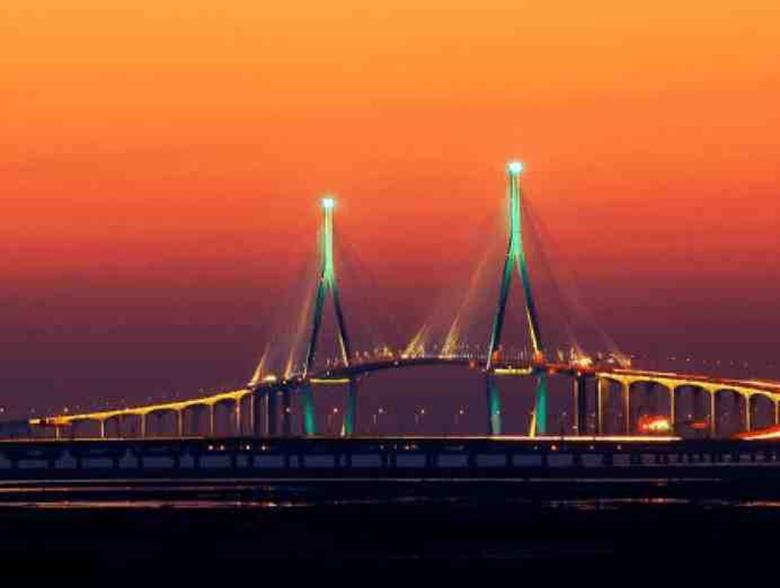 Source: justdial.com
Being a famous road drive the Worli Sea-link is one of the best and most calming sea front of the city. Night rides on this road gives the best views of the sea and nightlife of the city. Driving on this path gives the best experience of the nightlife in Mumbai.
There are also some famous restaurants and clubs which serve their customers till midnight. One can attend the private parties in the clubs near this spot and end up having a ride on this road. One feels fortunate after having a ride on this road as he or she discovers the natural beauty of Mumbai.
Haji Ali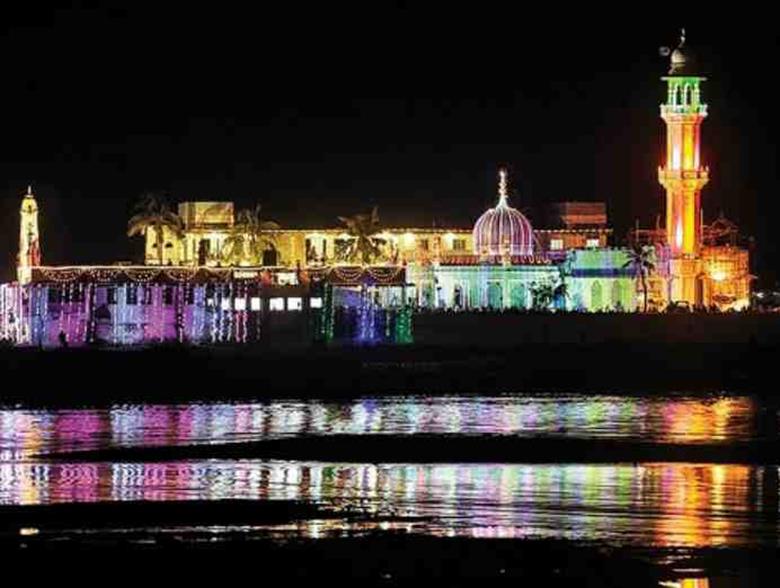 Source: vagabondimages
As told by our ancestor one of the best way of ending our day is by remembering the creator, one who made us, this world, and all the worldly pleasures. Yes you are right I m talking about god, the almighty. One of the best places to worship and remember god is Haji Ali Dargah in Mumbai.
This place is a best one to make your mind cool after the hectic day. The beauty of this blessed spot in the nights makes one feel very light and all the tensions are forgotten here. The beauty of this place is commendable and one can experience the holiness of the nightlife in Mumbai.
Wankhde Stadium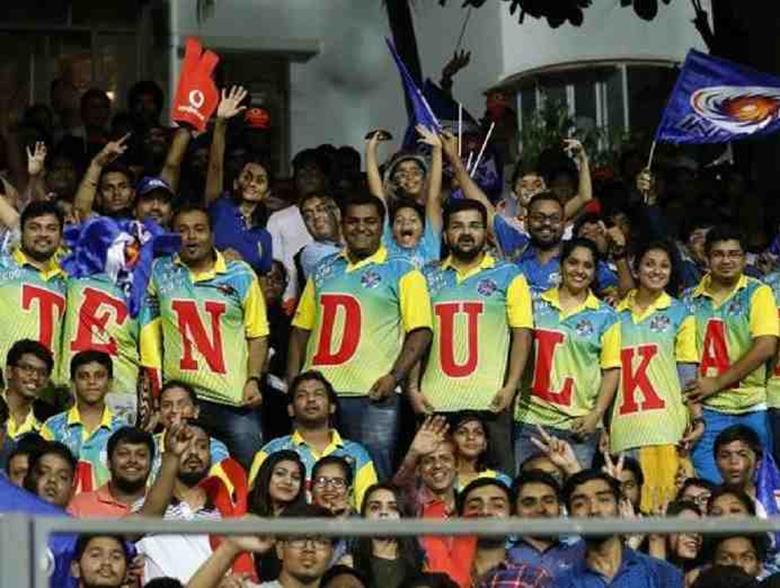 Source: mensxp
This place is a heaven for all the cricket lovers. This place has witnessed some memorable matches and is in a high demand during the cricket season. This place is always busy as numbers of tournaments are organized here during the whole year.
Every IPL lover is advised to see a match here and to support his or her team. This place gives a life living experience to the cricket lovers and ads more to the treasure of experience of one's nightlife in Mumbai.
Hard Rock Café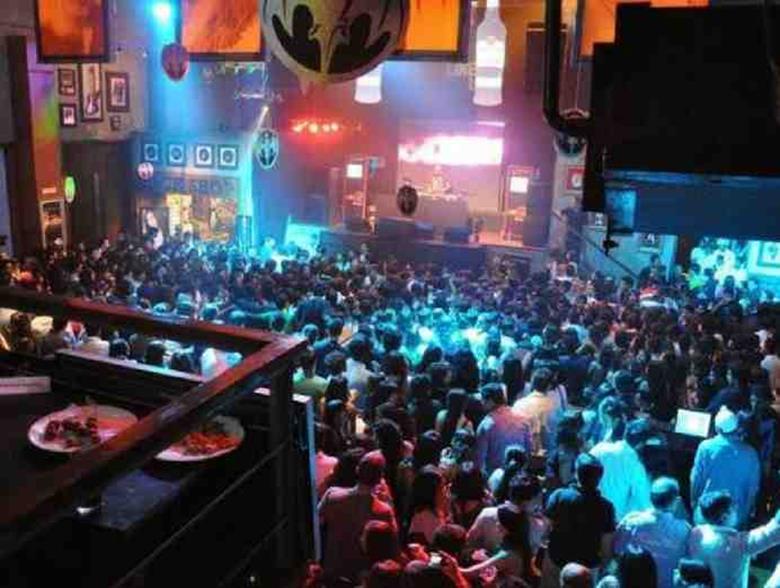 Source: asklaila
This café is a renowned chain in the whole country and has one of its branches here. Now a day's Hard Rock Café is a popular spot among the youths and adults, especially for the people who are between 19 to 21 years. This place is a nice choice and serves a classy American style dishes which our current youth is fascinated with. With a nice atmosphere, amazing lightning and one of the best music and dance floor this place is a paradise for the party lovers and ads on to the nightlife of Mumbai.
This place is also a paradise for the Hookah lovers. If you smoke Hookah then you must try some special and exotic flavors which are only present here as these flavors are a secret and treasure to this place.
Photography in the streets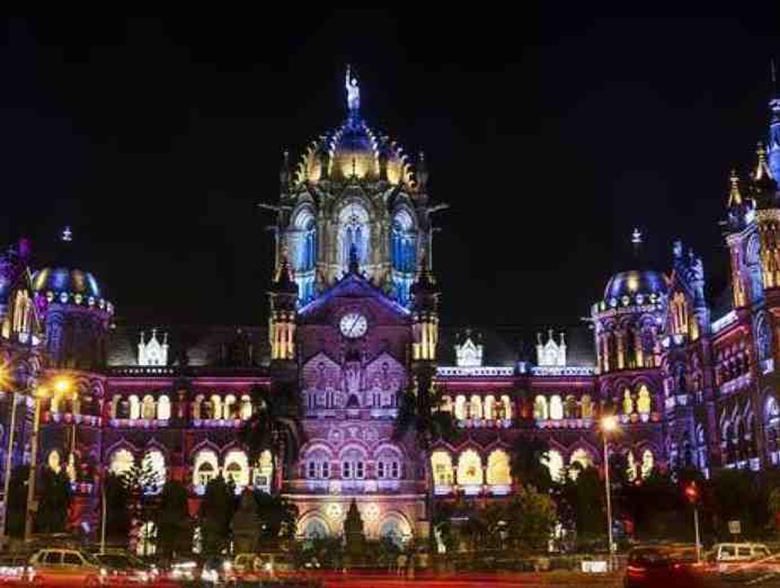 Source: mumbaimylove
As Mumbai is a rich and well maintained city with an amazing lighting this place becomes a wonderful spot for the photographers to capture the beauty of this rich city. Numerous photography workshops are organized by many organizations which provide necessary equipments required for photography and a guide to the photographers.
The guide takes the photographers to many places and spots which are perfect to capture the beauty of this city. If you are a photographer and you are in Mumbai then you must take part in one of the workshops and experience the nightlife in Mumbai.
Ice-Cream at Bachelors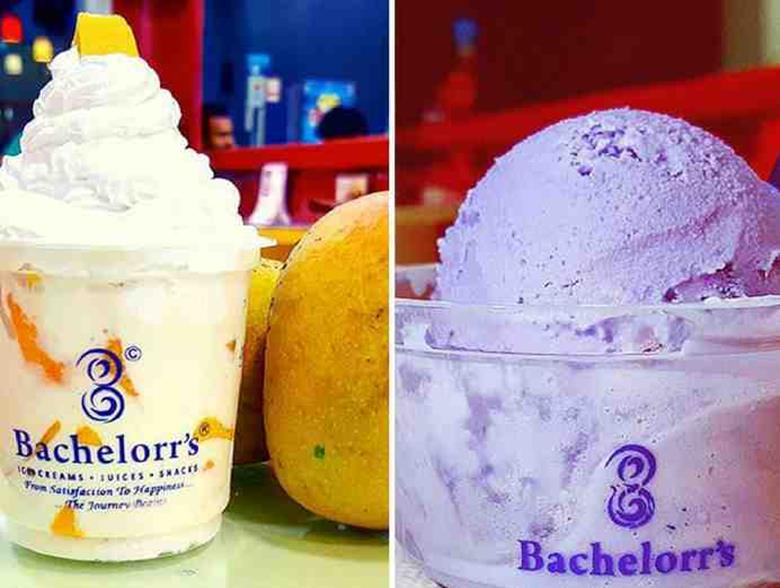 Source: google
This spot is heaven for the ice cream lovers in the city. Being a well renowned ice cream parlor and one of the best juice centers of the city this place serves its customers till 4 AM. This place serves some unforgettable flavors of ice creams which is well adopted by the locals and hence motivates the shop to increase their skills.
For all those late night wandering souls in the city who are in a search for delicious deserts and delicacies, this spot is a perfect choice for you. Have a ride with your friends to this place and taste the unique flavors of ice creams and juices and ad on to your bucket of experience of nightlife in Mumbai.
So, the late night party hunters in and near Mumbai you all can go out to a perfect place according to your choice to experience the nightlife in Mumbai. Suggest your friends and make plans. Go out for amazing parties, road drives and dinners. Check out how life is during the night which was once a time only to sleep. Don't forget to take pictures and do capture the life living and most happening moments of your life. Go for a party with your friends and explore the nightlife of one of the famous city of our country. These moments will never return back to your life and yes do believe that life is beyond the daily routine of your life.
Also Read,