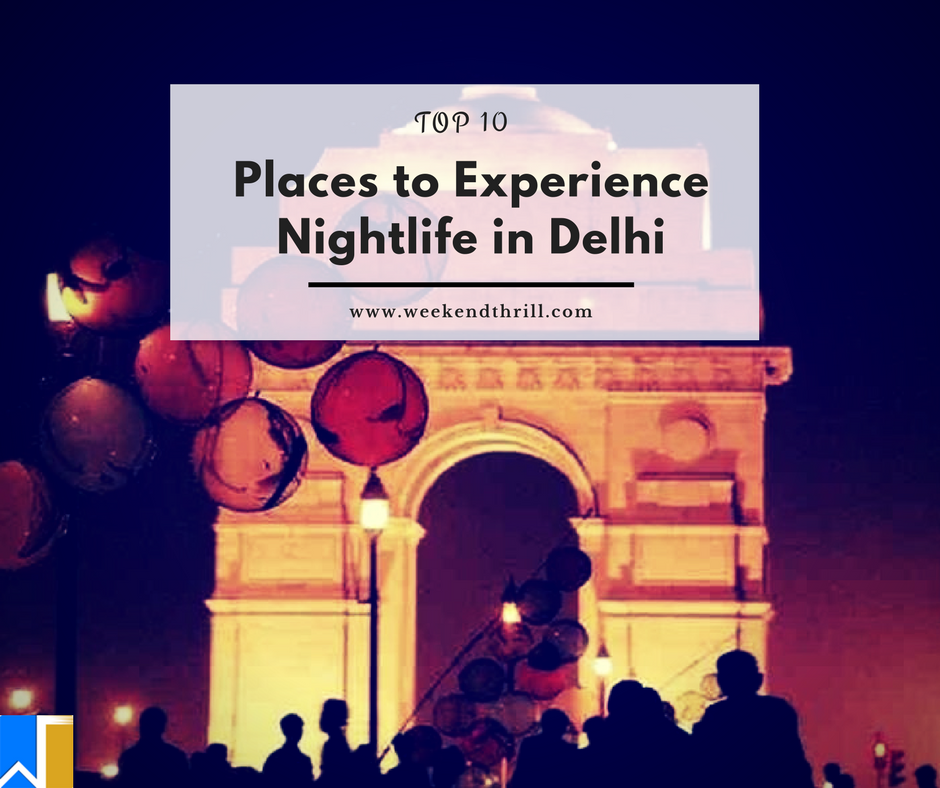 When the word nightlife comes out of anyone's mouth, things that come to mind are drinks, dance and Dj. But nightlife in Delhi is much beyond this. With the three D's mentioned above Delhi is a paradise for the people with the amazing road trips, best late night restaurants, delicious local food and of course the most beautiful night clubs and discos. Youth who are accustomed to the nightlife specially travel from many parts of the country to experience the nightlife over here. This place is well known for its local food especially in late night and the clubs where one can dance, sing, drink and chill with partner, friends and even with family members in late nightlife.
Some best places to experience the nightlife of Delhi
Here are some best places for you to experience the nightlife of Delhi
Kitty Su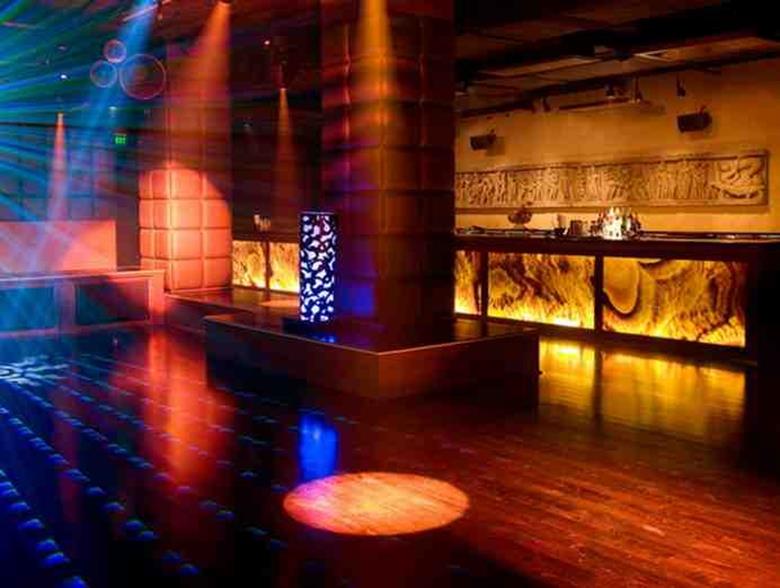 ---------------------------------------------------------
Best Deals for the Month
Source:blog.littleapp.in
With an energetic music, a magnetic dance floor and a great collection of cocktails being served this place becomes one's first choice to experience the nightlife in Delhi. This place hosts certain gig and mike-shows now and then. This place is also a common and a popular choice among the people for private parties.
This place has an amazing ambiance and food, especially chicken tikkas and cheesy nachos. This atmosphere will never let anyone feel bored at any point of time. This place is regarded as one of the most happening place in the whole city. This is a place one should definitely go to experience the nightlife of Delhi.
House A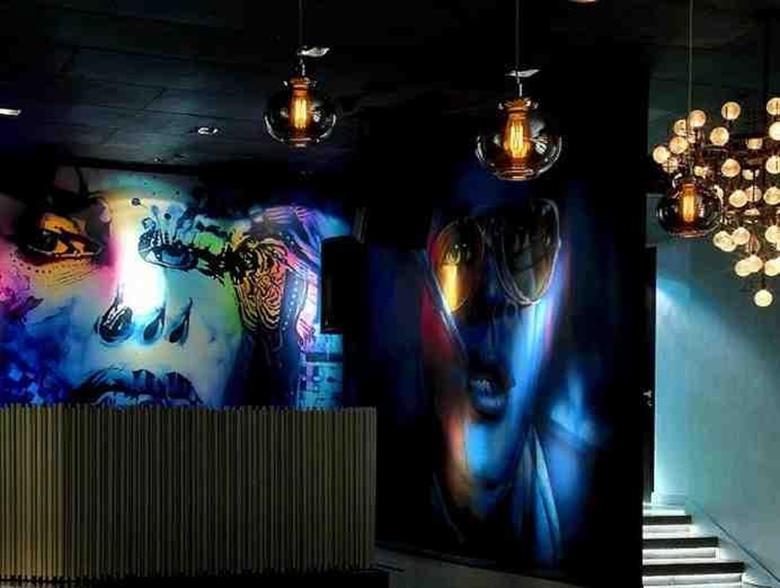 Source: worldnews.easybranches.com
This place is very famous for its interior décor. This place is a famous destination for the nightlife in Delhi. The heavenly lighting of this place which is done with the help of colorful lights makes this place a nice choice for nightlife in Delhi for singles and also for couples. This place has a huge stocked up bar for its customers and serves some heavenly drinks, cocktails and wines to its customers.
However this place is very busy for private parties and one ends going here with a private invitation. This place is located at the Bhikaji Cama place and the best part about this place is it is opened till 4 am in the morning.
Weekend Getaway from Delhi to Manali (2N 3D)
Blu O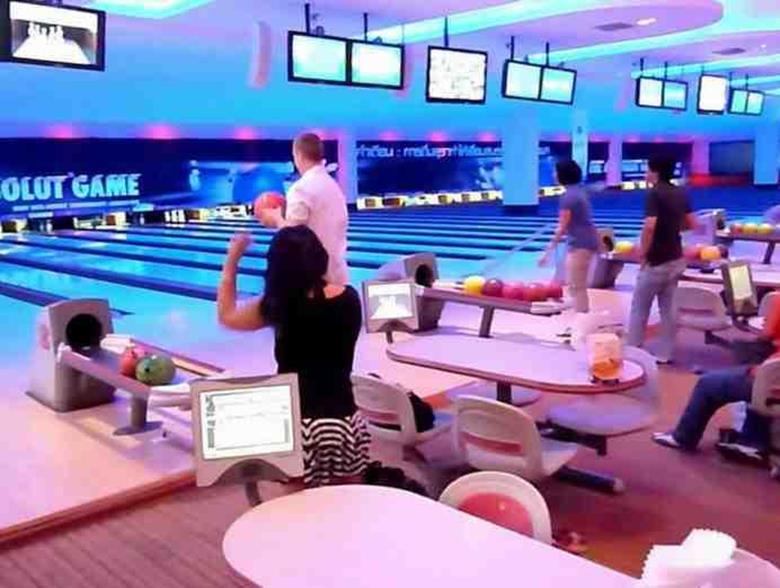 Source: www.youtube.com
This place is famous among the children as this place is a game zone of the Ambience Mall in Gurgaon, Delhi. This is a perfect place for the people who love bowling. This place is also regarded as the best bowling place of Delhi. This place also provides pool tables which allow one to show their skills in pool which is an upcoming trend among the teenagers and also this game is becoming popular among adults these days.
This place is best gaming spot in nightlife of Delhi. This place is filled with live music on some days and live karaoke on other days. One can chill and pass the time here with friend without getting bored.
Weekend Trip from Delhi to Auli
Mocha Art House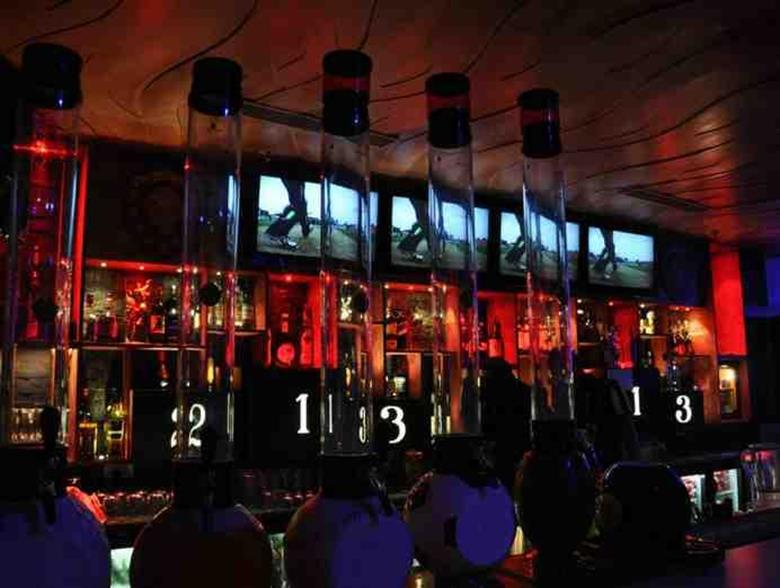 Source: burrp.com
This place is for the cricket lovers in Delhi. Here one can have late night dinner with friends and can enjoy a cricket match in big LED screen. This place is famous for the sizzlers which are served during the match and for other food items too.
This place is open till 1 AM and one can enjoy the cricket match here with a glass beer and a plate full of food items. People from many places book tables before time to watch some important matches as this place is very crowded during the cricket seasons. Delhi people have always been a big cricket fan and this place ad on to the beauty of the nightlife of Delhi.
The Corbett Adventure from Delhi
Hauz Khas Village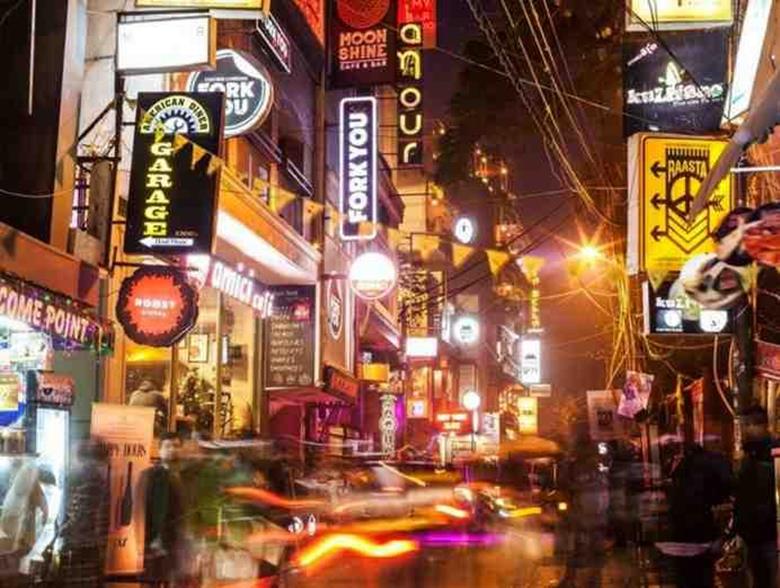 Source: www.dfordelhi.in
With a beautiful scenic view of a lake and a unique presentation this place has been a very happening destination, since it started. This place ranks number one among its kind and one should always make reservation beforehand if he or she wants to visit this place. This place is in demand throughout the year.
Some of the famous party places in this village are Imperfect, Moonlight café, Summer house café, Macuna, Garage Inc. and Mia Bella. There are many more party places in this village and it is a nice place to sit and chill with friends and also this place is a party hub for the singles of Delhi.
India Gate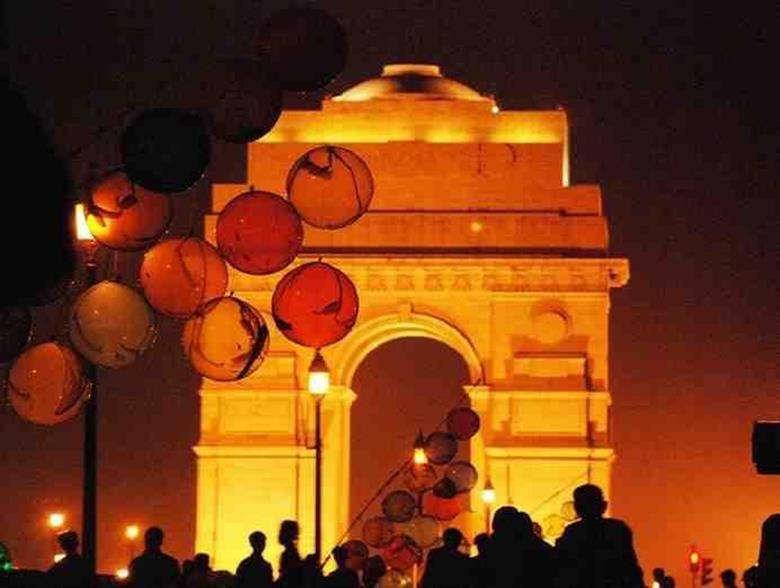 Source: trell.co
Located on the sides of Rajpath, the road near India Gate is very romantic and is a perfect choice for the couples who are in a mood of a night walk. One can be here with his partner or friend and can taste the local flavors of our country and can experience the nightlife of Delhi.
During the long hours of night walk one can feel the good and fresh cold breeze which gives a heavenly feeling and according to me one cannot miss this experience. This place is also a famous spot to end the nightlife by seeing a beautiful scenic view of sunrise and its reflection on the old stoned monument, The India Gate.
Little Owl Café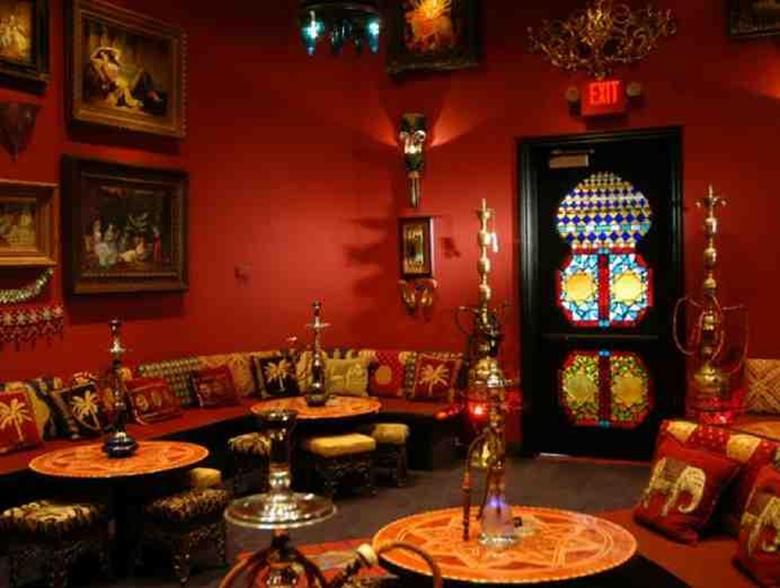 Source: hookah.delivery
This place is a hidden treasure for the Hookah lovers of Delhi. This place is hidden near sector 18 Metro station in Noida. With a pleasing atmosphere and loud music one forgets all the problems of daily life and enjoys his or her hookah puffs with friends. This place is a very underestimated in the counts of place for nightlife in Delhi.
The best thing about this place is that it serves its customers day and night. Only during 5 AM to 8AM this place is closed for its customers to do the daily cleaning jobs and other necessary things required which has to take place. This place is a must visit spot for the Hookah lovers of Delhi.
JNU Dhaba
Source:zomato
As this place has a big and busy University which is vibrant active throughout the day the canteens, the dhabas, and the local food stalls here has a scholarly environment all over them. This place is another good spot to experience the nightlife in Delhi for the people who call them self the midnight owls.
This JNU Dhaba is opened till 2:30 AM and is famous for its variety of egg and chicken rolls. One is also advised to visit the 24X7 food court to taste some mouth watery and lip-smacking dishes and also to have mind blowing discussions with friends.
Hard Rock Café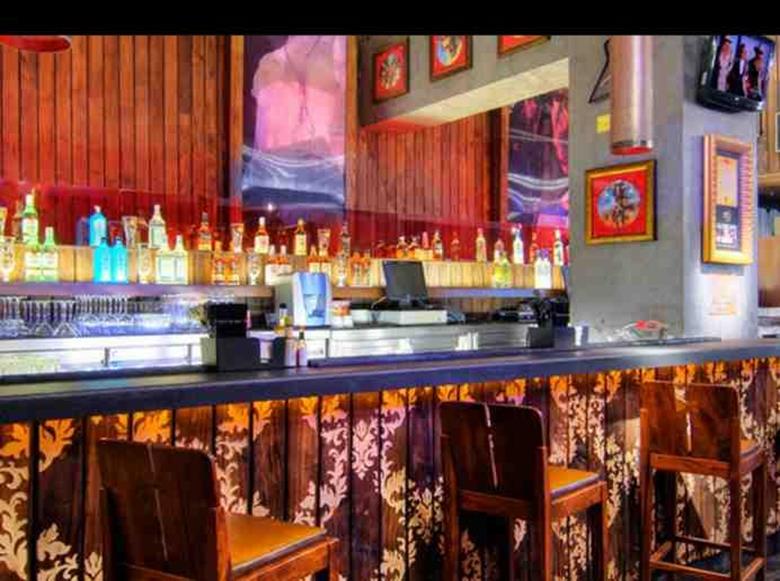 Source: google
Now a day's Hard Rock Café is a popular spot among the youths and adults, especially for the people who are between 19 to 21 years. This place is a nice choice and serves a classy American style dishes which our current youth is fascinated with. With a nice atmosphere, amazing lightning and one of the best music and dance floor this place is a paradise for the party lovers and ads on to the nightlife of Delhi.
This place is also a paradise for the Hookah lovers. If you smoke Hookah then you must try some especial and exotic flavors which are only present here as these flavors are a secret and treasure to this place.
Murthal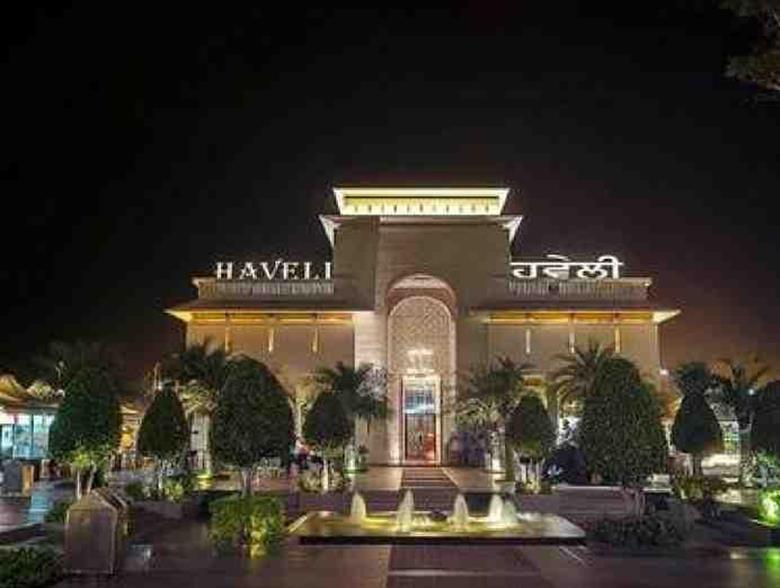 Source: twitter.com
At a distance of around 60 kilometers from the city this is quite a different place is located. Travel time which is around 2 to 2.5 hours, is a worth ride as one gets to taste the parathas drowned in butter with different stuffing according to the person's choice.
As this place is located on a highway it serves their customers 24 hours with its delicious food and a very kind service. A plan should be made for a weekend getaway and one should ride to the place if he or she wants to explore other places near Murthal.
So, the late night party hunters in and near Delhi you all can go out to a perfect place according to your choice to experience the nightlife in Delhi. Suggest your friends and make plans. Go out for amazing parties, road drives and dinners. Check out how life is during the night which was once a time only to sleep. Don't forget to take pictures and do capture the life living and most happening moments of your life. Go for a party with your friends and explore the nightlife of the capital of our country. These moments will never return back to your life and yes do believe that life is beyond the daily routine of your life.
Also Read,
13 Camping Destinations around Delhi
Top 16 Adventure activities to do in Delhi