Delhi is a hot spot for young generation. Be it for studies or job, a lot of youngsters move to the city every year. With that kind of crowd flowing, the demand for weekend getaways around Delhi has also surged. With the kind of boredom and time weekends bring, camping is one thing you can try. It is adventure, refreshing, fun, and everything in between. With so many camp sites around Delhi, you have plenty of options to choose from.

We have made this job of finding perfect camp sites around Delhi even easier for you by listing down some of the top camping destinations in Delhi.

Are you ready to scroll through your weekend getaways? Make sure you choose the perfect one.

Top camping destinations in Delhi
---------------------------------------------------------
Best Deals for the Month
Following is a list of camp sites around Delhi arranged according to their distance from the city.

Camp Wild Dhauj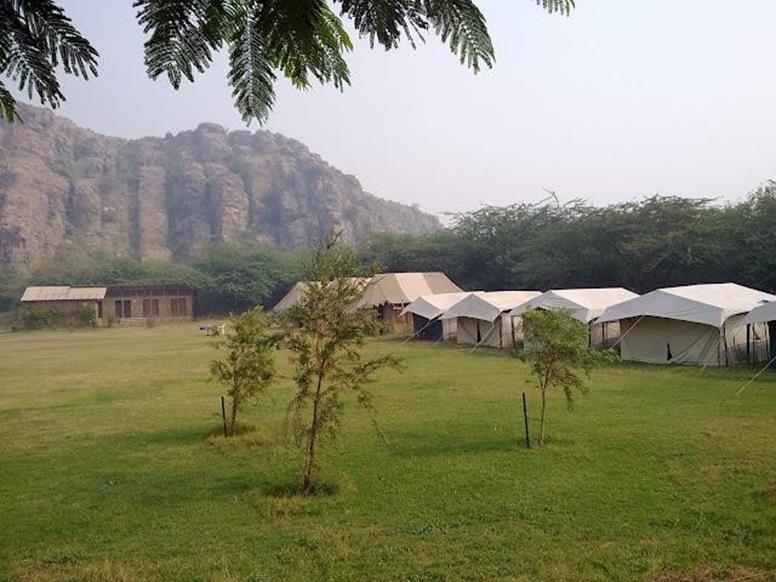 Distance from the city: 59.5 KmsLocation: Manger – Dhauj Rd, Mangar, Haryana

Located in Araveli hills, Dhauj camp is near to Mangar village.

It is goof for weekend trip with family or friends. Also, camp management provides variety of team building activities for school kids or corporate sector. You can try activities like Adventure Obstacle Park, rappelling, hikes, flying fox, artificial wall, rock climbing, paintball, raft-building etc.

As their page says, it is a fun adventurous holiday in wilderness amongst picturesque surroundings and definitely one of the best camp sites around Delhi.

Camp Tikkling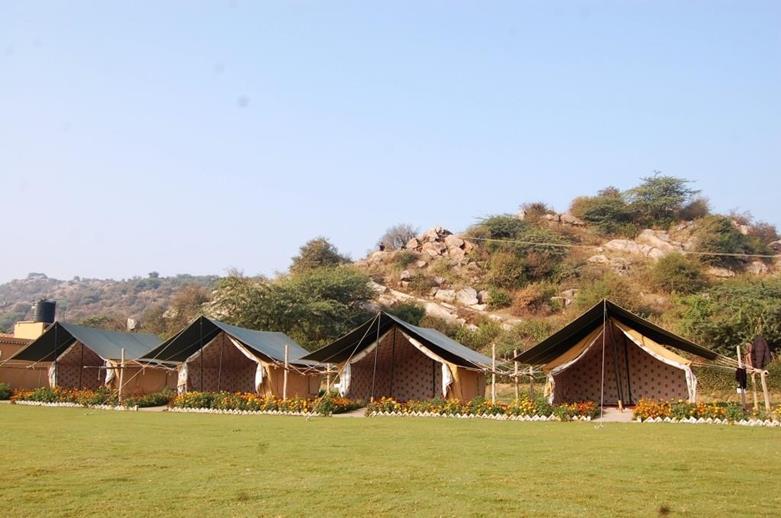 Distance from the city: 60 Kms

Location: Village Gairatpur Baas, PO Tikli, Gurugram

A great place to plan your next trip to if your kid is adventurous. Mainly good for kids, it also woos adults with adventurous rides like flying fox, wall climbing, trekking, river crossing, zorbo ball etc. If you are planning a family time, you need no further options. This is the perfect place to be.

Camp Mustang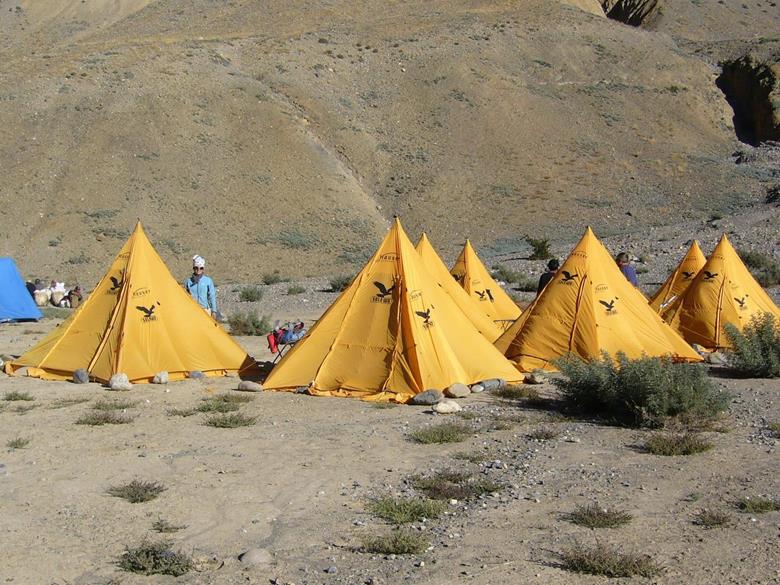 Distance from the city: 62 Kms

Location: Near Badshahpur, Garat Pur Bas, Haryana

Fits well into your plans whether you are looking for adventure picnics, team building events, educational trips, night science camps, or just chilling. Provides a lot of fun activities for all age groups which make it one of the top camping destination in Delhi.

Damada Lake Camp
Distance from the city: 63 Kms

Location: Khobri, Harchandpur, Near Sohna, Gurugram

Located in the lap of Aravali hills, this place not only has activities like DJ, Burma bridge, Commando net, Tyre Glider, Monkey Crwal, Rpe climing etc. but also takes you closer to nature and wildlife by sighting of animals and birds. This place has got everything to make you pack your bags and visit it.

Morni Hills Camp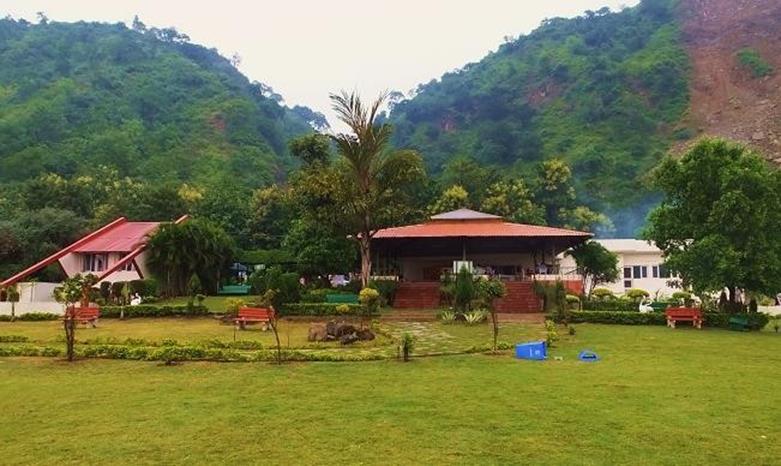 Distance from the city: 250 Kms

Location: Panchkula – Badiyal Rd, Morni, Haryana

This place is all about relaxing and losing yourself in the nature. If you need a stress buster or a break from the fast moving life, this is where you need to be. It gives you a variety of options to choose from, ranging from bird-watching to trekking.

Camp Kyari
Distance from the city: 264 Kms

Location: Jim Corbett, Ramnagar, Nainital

One of the top camping destinations in Delhi, this place has everything one could ask for. It offers a lot of indoor and outdoor activities including Jungle safari, Body surfing, Cycling, Village tour etc. Here you can experience thrill, freshness, fun and more.

Kangojodi Camp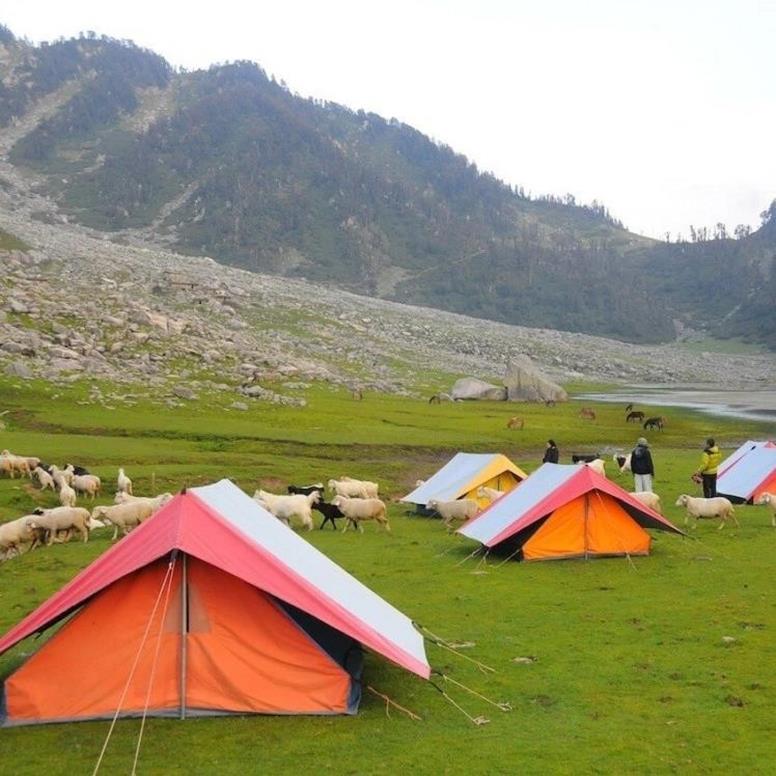 Distance from the city: 274 Kms

Location: Gunjara Put, Camp Roxx, Kangojodi, Nahan-Shimla Highway, Gunjara Put, Himachal Pradesh

A camping site located in a pine forest spread over 7 Kms, there are no bounds on the beauty and serenity of this place. There is forest, river and what not. This place is whole new level of adventure and peace.

Sanawar Nature Camp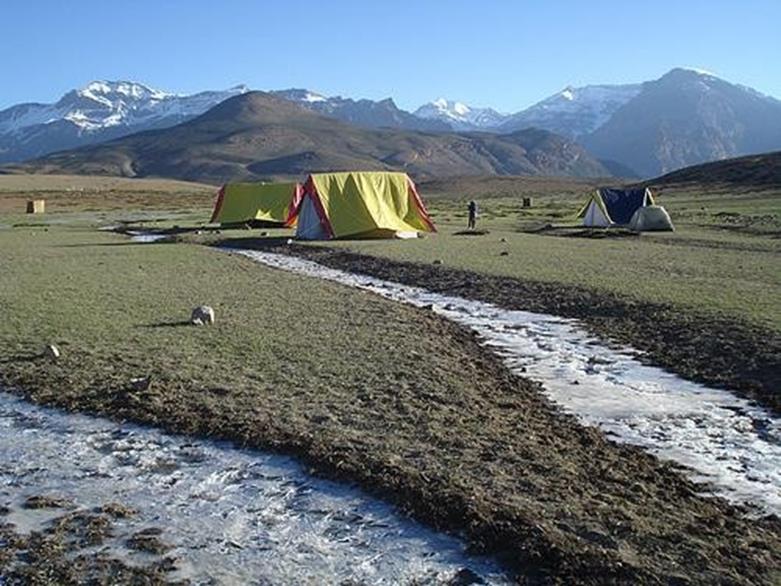 Distance from the city: 281 Kms

Location: Kasaul-Dharmapur Road, Sanawar, Solan, Kasauli, Himachal Pradesh

Located in the lush forests of Kasauli, this place gives you a break from your hectic life style and thus is one of the preferred getaways around Delhi. Apart from the adventure and recreational activities, it also provides you with rejuvenating activities like meditation and yoga.

Kasauli Camping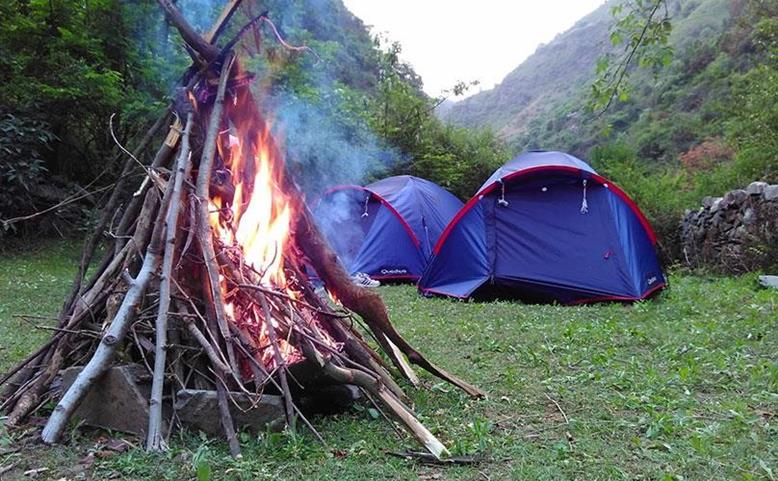 Distance from the city: 290 Kms Location: Kasauli Village

This place seems right out of the 19th century. It has breathtaking views and is considered one of the most mesmerizing places in the country. If camping is your thing, you must put this place in your bucket list.

Kanatal Camp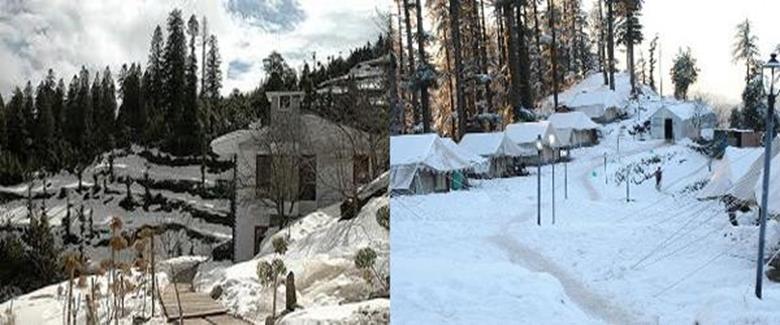 Distance from the city: 319 Kms

Location: village Haveli near Surkanda Devi Temple on Raipur Road

It provides a spectacular view of Himalayan Mountains while you sit in your camps in dense deodar forests. Fill your soul with adventure and enjoy the unmatchable beauty of this place by marking this weekend as "Camping-time" in your calenders.

Camp Purple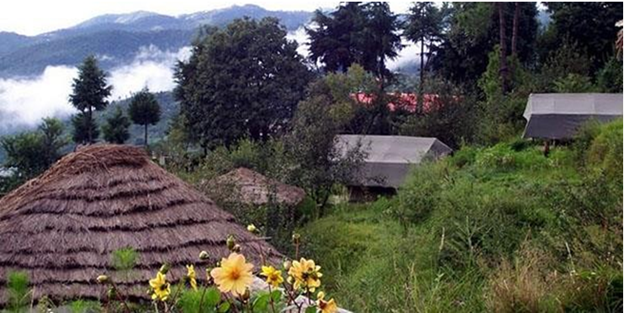 Distance from the city: 346 Kms

Location: South Gola Range, Uttarakhand

Best place to experience nature and mountains when at Muktheswar. The ambiance is great for sitting along, dancing on local live music, adventure sports or enjoying the calm of nature.

Binsar Camp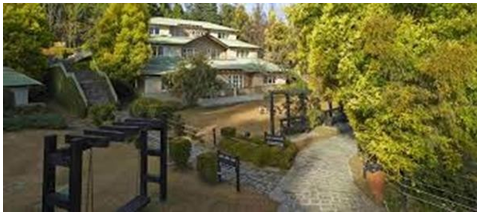 Distance from the city: 386 Kms

Location: Jageshwar Rd, Om-Nagar, Dhaulchhina, Almora, Uttarakhand

Binsar – "The crown jewel of Kumaon Hills", is famous for its Eco Tourism. Here you can enjoy bonfire, high altitude trekking, valley crossing, jungle camping etc. Once you visit this place, you would want to visit it over and over.

Kausani Camp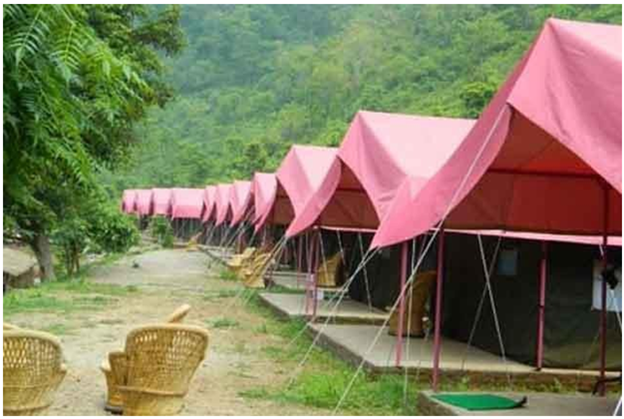 Distance from the city: 416 Kms

Location: District Bageshwar, Tehsil Garur, Kausani

This place is truly blessed by Mother Nature. The dense forests and enchanting greenery capture the mind of a tourist and leave you all refreshed.

We believe everyone deserves a break from the mind-numbing, hectic schedule and where else can one find that kind of peace but in the arms of nature.

This is our list of Top camping destination in Delhi to help you plan the perfect weekend fr you and your dear ones.

Go pack your bags and set off for a place where you can feel closer to nature and self while experiencing adventure and fun.