"Travel is the only thing you buy that makes you richer."
Travelling is something that almost everyone loves. Exploring new places, meeting new people, understanding different cultures, trying out adventures that we don't in our everyday life and being in an entirely different place is what travelling is all about.
We are lucky to be in a country blessed with different geography and cultures. The diversity in India provides us a wide variety of options to choose from. India has some place or other for everyone in its stores.
---------------------------------------------------------
Best Deals for the Month
If you love travelling and want to explore some of the best locations in the country, your search ends here.
20 places you should definitely include on your bucket list

Here is a list of 20 places in the country that you must include in your bucket list if they are not already there.
Delhi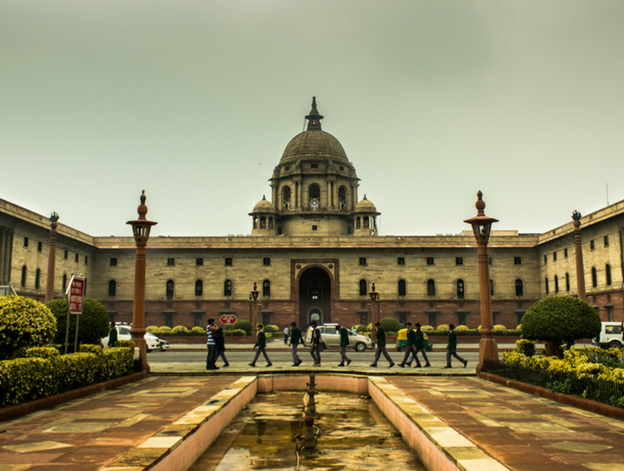 Source: flickr.com/photos/kartikkumars
The capital of the country is one of those places where travelling from one place to another feels like travelling in time. From Old Delhi's glorious buildings telling past stories to New Delhi's modern lifestyle to Gurugram's skyscraping buildings and fast lifestyle, travelling through one end of the city to another is an amazing experience.
Delhi makes everyone feel like home and has a list of places that you would like to visit.
Kashmir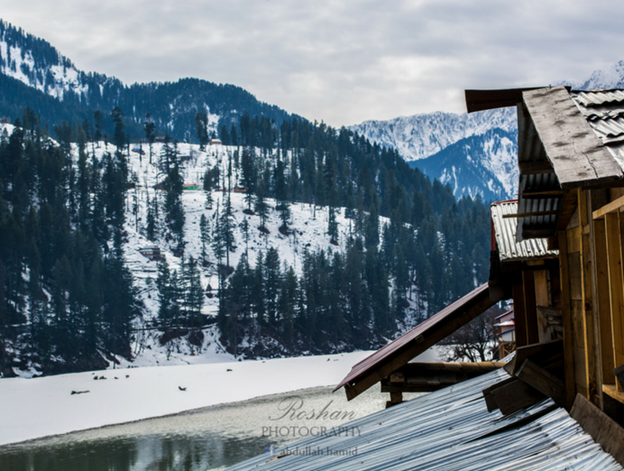 Source : flickr.com/photos/roshanphotography
The crown of the country, Kashmir, is an unmatched beauty in every sense. It welcomes you with a pleasant climate, no matter when you visit. In summers, its beautiful valleys and hued gardens will steal your heart. In winters, the snow covered hills and bare look on the mountains is a sight worth watching.
The beautiful lakes, mountains and valleys make it heaven on earth. Kashmir is a gem that India holds and despite the many issues it face, every traveler's heart crave for this place.
Mumbai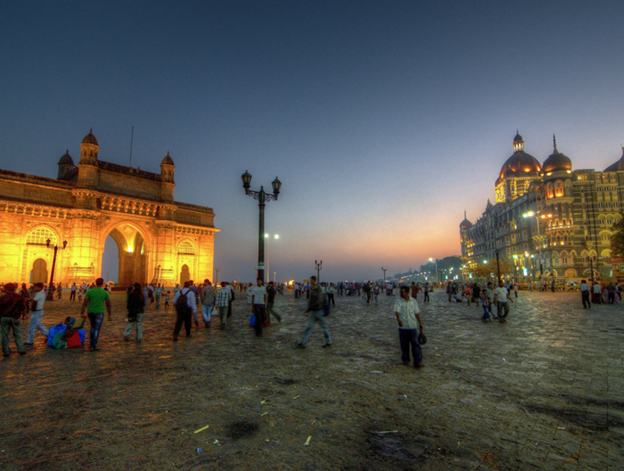 Source: flickr.com/photos/ajgeddes/
The city that never sleeps. Travelling in Mumbai is all about leading a carefree life and enjoying the amazing night life. Mumbai is all about the spirit of having fun amidst the rush. The best way to enjoy your time in the city is to live like a Mumbaikar. It is also famous for Bollywood.
Bite that vadapav, sit by Marine drive , visit its historical places, or maybe run into your favourite Bollywood star. Mumbai is all about fun surprises.
Cherrapunji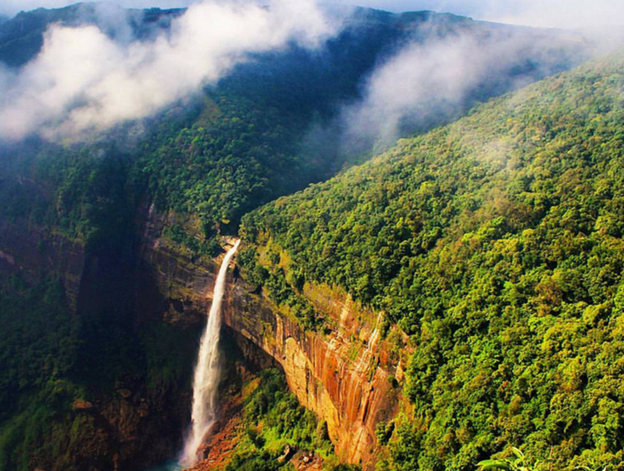 Source : flickr.com/photos/michaellefkowitz
This place is home to many naturally amazing things like waterfalls, caves, and root bridges. It is the kind of place that steals your heart by its surreal beauty. It is also the wettest place on Earth. It has single season, i.e. Monsoon.
Its living bridges will leave you awestruck. The beauty and adventure this place holds is the reason why it should make it to your list.
Hampi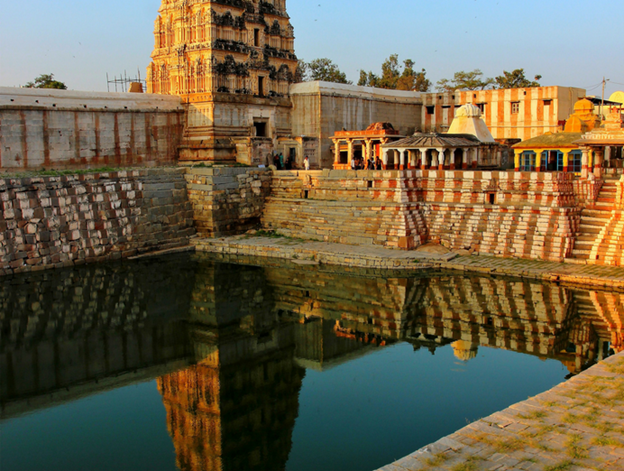 Source : flickr.com/photos/kiki_d
Located in the state of Karnataka, it was the capital of Vijayanagar Empire and is now a world heritage site. Either you are a history enthusiast or not, this place will leave you amazed. It is famous for its monuments and splendid architecture.
The ruins are spread over a large area and one can have a good time discovering and understanding the rich history of the place.
In the first week of November, Hampi Utsav is organized. The monuments are lit in night and different cultural programs take place.
Goa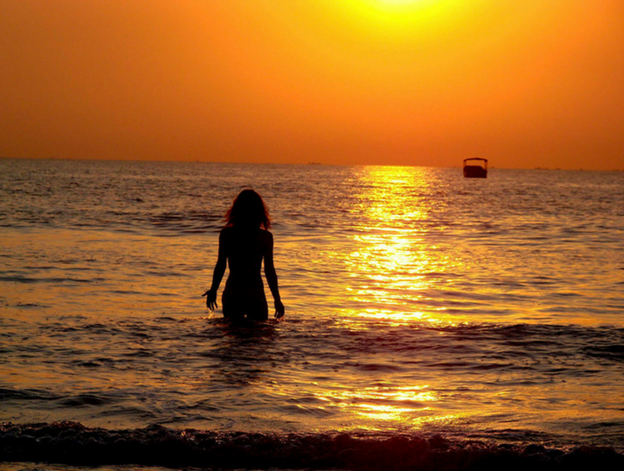 Source: flickr.com/photos/reijaz/
This Portuguese delight is in everyone's travel goals. All of us have at some point or another planned a trip to Goa with our buddies and party like there's no tomorrow. With its beaches and carefree lifestyle, Goa is the official party hub of the country. The place leaves you feeling young and energetic and is a must visit for everyone, especially those in their 20s and 30s.
It also holds a special place in history and there's a lot to explore there.
Andaman and Nicobar Islands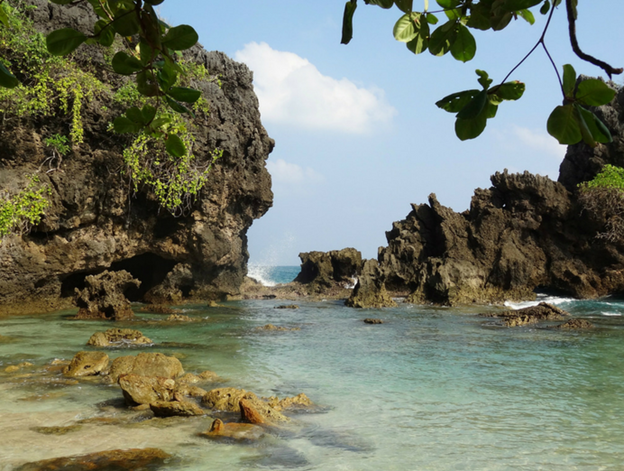 Source: flickr.com/photos/133962093@N03/
Islands are God's gift to us for chilling and getting mesmerized by their beauty. Dive into the sea and enjoy the thrill and experience seeing coral reefs from close. Go scuba dive in ZNMD style and enjoy to your heart's content.
It is also home to the only live volcano in the country. Also, there are certain tribes in the area who have not accepted modernization yet and it is fun to understand their culture from close.
Varanasi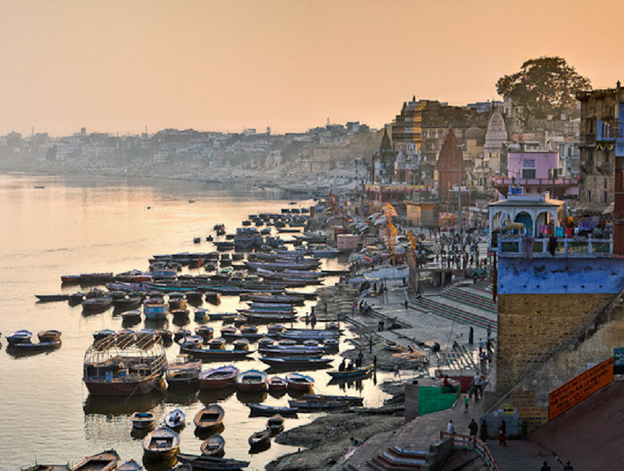 Source: flickr.com/photos/shantideva/
Varanasi lets you dive into a complete spiritual experience. It is like treasure for history lovers and peace seekers. It is a misconception that you will love this place only after you reach a certain age. Varanasi fills your heart and soul with good vibes.
The beautiful ghats, the enchanting aartis, boat rides, and the calming river banks are what make the whole experience majestic yet peaceful. It is the spiritual capital of the county and you have every reason to put it on your bucket list.
Darjeeling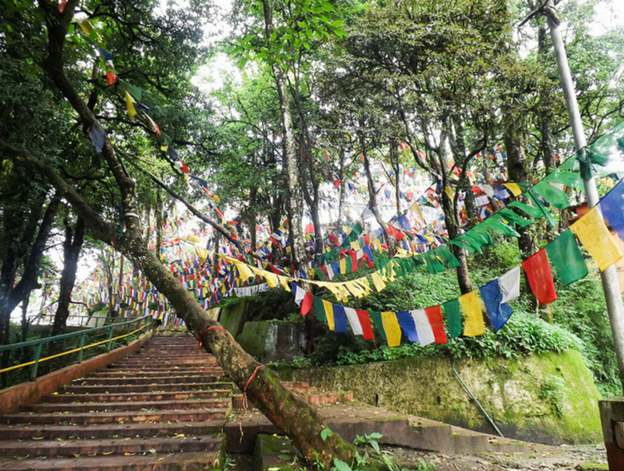 Source: flickr.com/photos/entekarotte/
Darjeeling has something for everyone. It is a perfect place for people looking for a relaxing getaway, nature enthusiasts and adventure buffs. It is an effortlessly charming place.
The toy train here is still powered by a steam engine and riding it is an amazing experience.
Darjeeling is famous for its tea gardens and varieties of tea and our country is famous for its tea and tea love. Take this one trip for the love of nature, adventure, and tea.
Sundarbans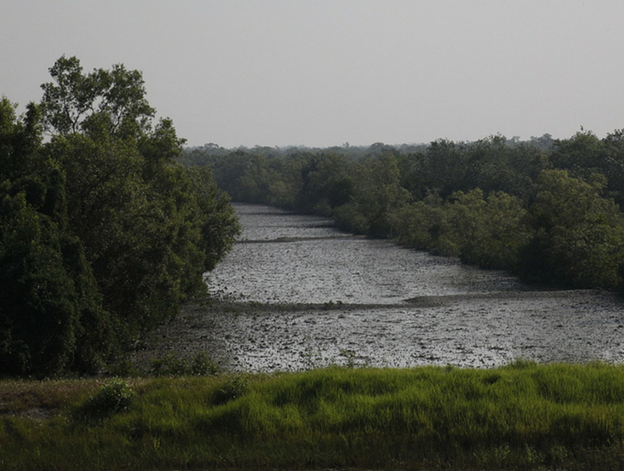 Source: flickr.com/photos/radek-levy
It is a large mangrove forest in the state of West Bengal. It is also a world heritage site. It holds some last strands of might dense jungles. Over one third area is covered with water.
Sundarbans is home to different species o flora and fauna and has some rare species as well. It is famous for Royal Bengal Tiger as well.
Because of its dense forests and amazing wildlife, it interests many travellers and should be on your travel list.
Leh-Ladakh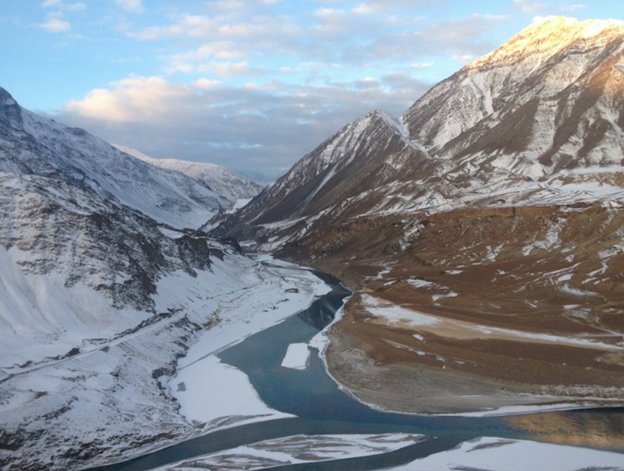 Source: flickr.com/photos/attoman/
A bike trip to Leh-Ladakh is there on almost every 20 something's bucket list. This adventurous journey gives every travel enthusiast some major goals. The tricky roads rides are what make it absolutely amazing. Travelling like hippies is the best way to explore this place.
It is also home to many lakes that change their forms every next hour and look spectacular in the evenings.
Camp on the deserted mountains, enjoy the beautiful sites, stay with the locals, and experience the adventure.
Explore our Leh Ladakh Packages
Shillong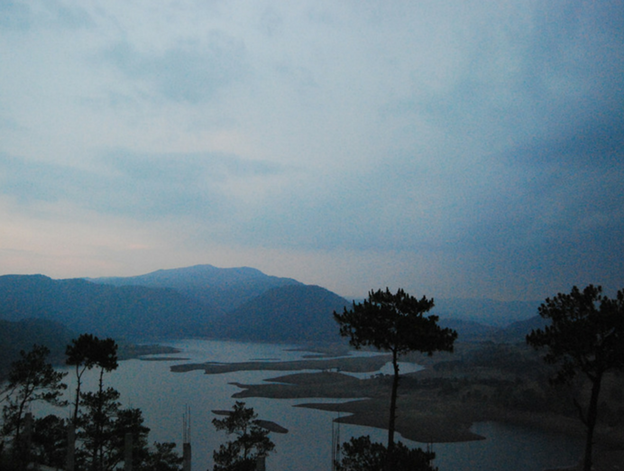 Source: flickr.com/photos/emmanuel-david/
Famous as "The Scotland of the East", has paradise like beauty. The roads cutting through the valleys are perfect for amazing road trips.
The handicrafts, local traditions and tribal culture make it a cultural extravaganza. The roaring waterfalls are stunning and make you crave for them even after you leave the place.
The inviting hills, lush green mountains, waterfalls and much more awaits you here. Plan a trip to this amazing place and have the time of your life.
Thar Desert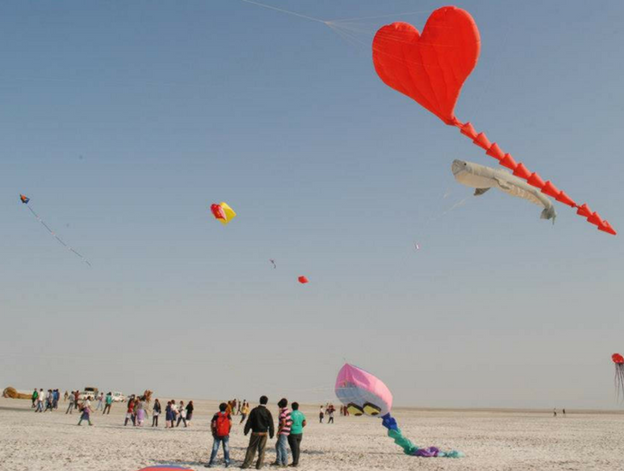 Source: www.flickr.com/photos/ahmedabadguide/
It is a must visit place that you must travel while you are young.
It also organizes the famous kite festival where the sky gets filled with colorful and oversized kites that add vibrant colors to the sky.
Spend a night surrounded by the dunes and enjoy early morning and late evening camel rides or just sit back and enjoy sunset or sunrise.
It also has diverse cultures, heritage and traditions which make the whole experience even more memorable.
Kerala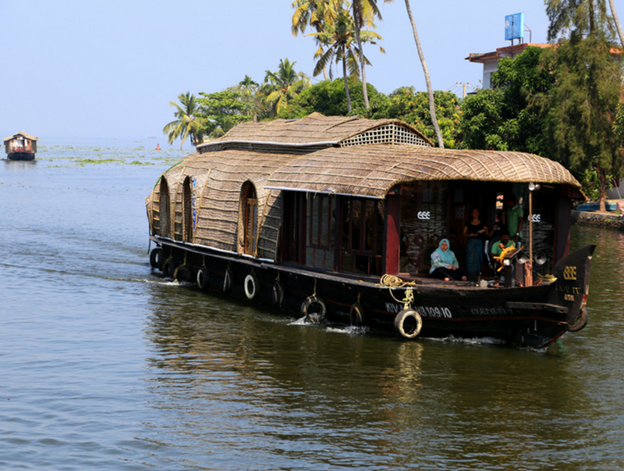 Source: flickr.com/photos/67529848@N04
It is known as "God's own country" and once you visit this place, you will know why. The Kerala backwaters give serene experience. Almost half the stated is covered with beautiful water bodies.
It is home to many aquatic species and special birds. Also, the beaches and natural caves here are amazing.
It has a rich history and culture and there are many sites that you can visit to enhance your travel experience here.
Jaisalmer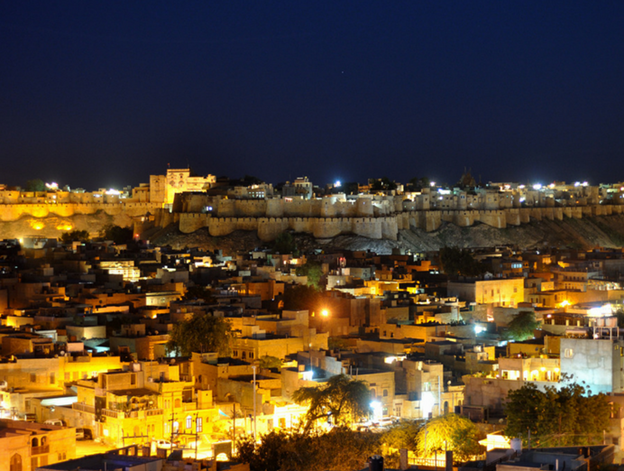 Source: flickr.com/photos/arawatclicks/
Jaisalmer is the desert capital of the country. This golden city is definitely one of the best cities to explore in the country. The endless Thar Desert, sand dunes, camels moving swiftly and on the top of that the colorful culture of Rajasthan makes this experience wonderful.
While there you can try different activities like camel safaris, dune bashing and camping.
The best part is the royal feeling you enjoy and the hospitality of locals adds to the good experience.
Sikkim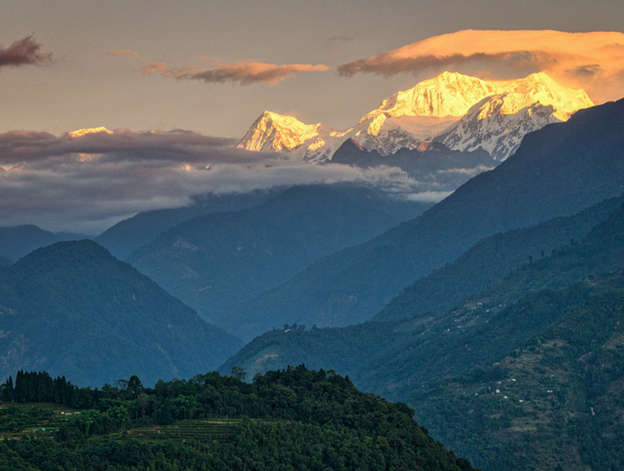 Source: flickr.com/photos/halkaphoto
It is place away from the crowd and hustle and bustle of our cities. Home to ancient Buddhist monasteries, Sikkim offers a lot of activities for travellers.
You can visit the monasteries, enjoy the scenic beauty of its mountains and forests, ride a yak, buy the handicrafts, take a dip in hot springs, and visit the tea gardens while there.
This place lets to enjoy spirituality and explore your adventurous side at the same time and thus, it is among one of the favorite places of many travellers.
Agra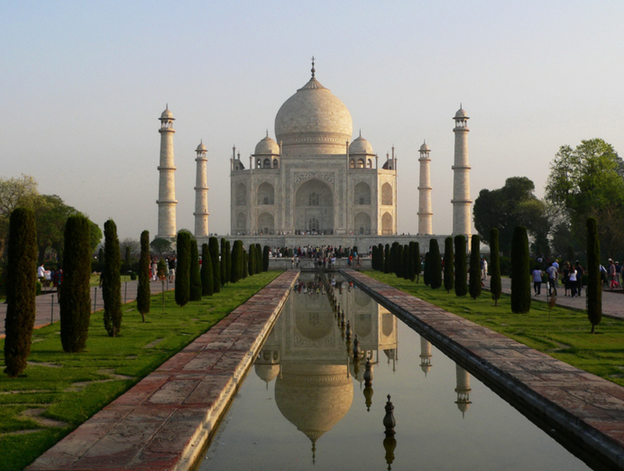 Source: flickr.com/photos/16791156@N02
The land of one of the seven wonders of the world- Taj Mahal, has every reason to be there on your bucket list.
Tourists around the globe visit our country to see this epitome of love. There are other attractions as well showing the glory of Mughal Empire like Agra fort and Fatehpur Sikri. No trip to India is complete without visiting this place.
Hyderabad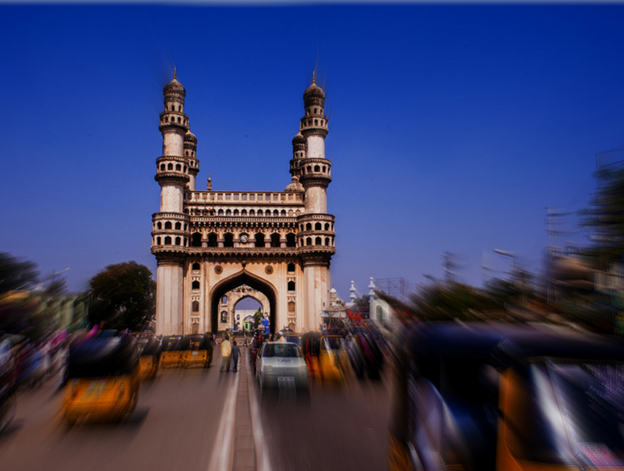 Source: flickr.com/photos/raghu-gollapalli/
The city has a royal factor about it. The perfect blend of Nizam culture and fast lifestyle can be seen here. It is famous for both, its history and traditions, and the growing IT hub.
There are many old forts, tombs, and museums that you can visit. While there, don't forget to explore the film city and dig your spoons in the famous Hyderabadi Biryani.
Rishikesh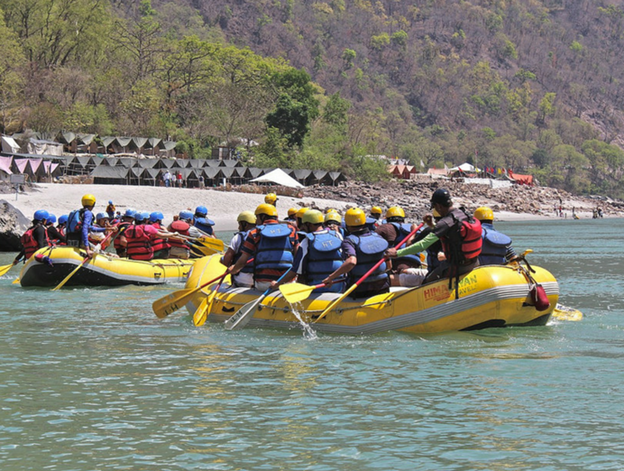 Source: flickr.com/photos/siddharth_nagi/
It is one of the favorite places in list of every 20 something. River Ganga is one of the major attractions here.
The city is the adventure capital of the country and is among the best places for river rafting due to the fiercely flowing Ganga. You can try different adventure sports like zip line, bungee jumping, sky scraping, paragliding, camping etc.
This place has high religious value as well. Sitting at the riverside will fill you with good vibes.
Visit this place for experiencing adrenaline rush and have a fun filled holiday.
Mcleodganj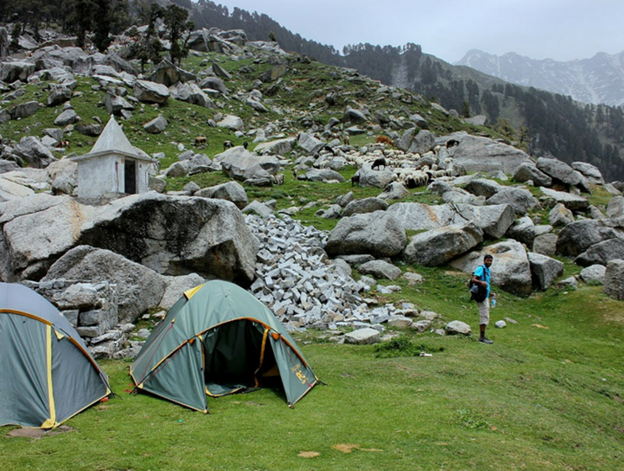 Source: flickr.com/photos/nikhilchandra/
Hills are no doubt one of the best things that happened to the world. A lot of tourists visit this place every year to spend some time in nature's lap.
You have to trek to Triund to have a spectacular view of the Dhauladhar ranges. This place is famous for camping and lying under the light of stars is an amazing experience.
This place is a beauty and you will enjoy the experience no matter which season you visit it in.