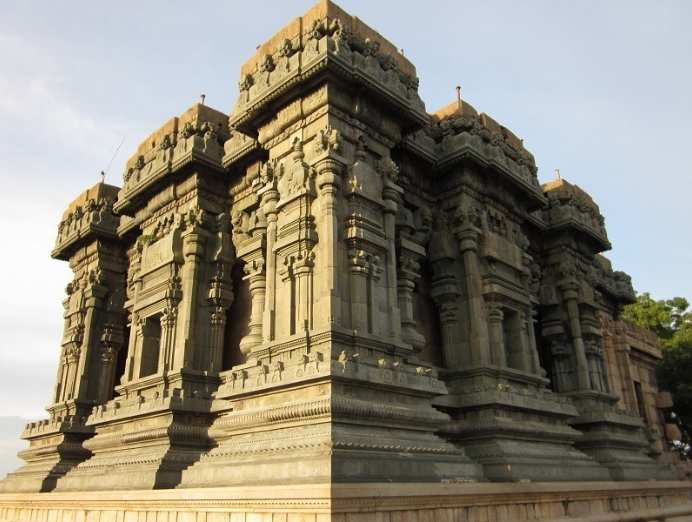 The newly formed state of Telangana has few extremely beautiful places that are relatively unknown. These places are the diamonds in the rough, which are truly a delight to explore. Read on to know more about these exquisite places that have managed to capture human imagination.
1) Ghanpur fort :
---------------------------------------------------------
Best Deals for the Month
Source : https://telanganatoday.com
The Ghanpur fort was built on a rocky surface in the early 13th century. The fort was used as a defensive structure and it has cannons built on the walls that one can observe till today. The trek to this massive fort is loved by history and architecture buffs. The fort lies in ruins, but it still protects the secrets of the past to this day.
2) Ali sagar :
Source : https://www.tripadvisor.in
The Ali sagar reservoir was constructed by the Nizams of Hyderabad for irrigation purposes in 1931. Since then, this beautiful spot started attracting people who wish to immerse themselves in the beautiful allure of nature. The Ali sagar deer park provides sanctuary to many different animal and bird species.
3) Koulas fort :
Source : https://www.trawell.in
This massive fort is located near Bidar and its length is almost 6 kilometers. It was built by the Kakatiya dynasty in the 14th century. The fort is guarded by a stream which acts as a moat. This massive fort houses 52 small and big bastions along with 20 cannons which acted as the primary defense mechanism of the fort.
4) Kanakai waterfalls :
Source : http://www.exploretelangana.com
This serene and peaceful waterfall is located in Adilabad district in Telangana and is a absolute treat for all the people who visit it. One can get astounding panoramic views at the top of the waterfall. The landscape is perfect for people who are bitten by the trekking bug.
5) Medak fort :
Source : https://www.flickr.com/photos/-chandra-/
This fort was built by the Kakatiya dynasty and its original name was Methuku Durgam, which indicated cooked rice grain. This fort is lauded for its blended architectural style as it contains both Hindu and Islamic architectural designs and patterns.
6) Horsley hills :
Source : https://www.flickr.com/photos/rockbaaz
This beautiful hillock is covered by a dense cover of Gulmohar trees. The views from the peak point is mesmerizing. One can lose themselves in this immensely beautiful hill range.

7) Ananthagiri hills :
Source : https://en.wikipedia.org/wiki/Ananthagiri_Hills
Ananthagiri hills is one of the most famous spots for ecotourism in our country. The earliest forest dwellers used Ananthagiri hills as their base. These beautiful hills are surrounded by Eastern ghats. The Borra hills and caves are famous for their beauty.
8) Bhongir fort :
Source : https://www.flickr.com/photos/51309315
This ancient fort was built in the 12th century during the Chalukya dynasty. This fort has a unique architecture as it resembles that of an egg. The fort was impregnable to any invading army and its two entrance gates were sealed shut by large rocks. The roof of the fort offers panoramic views.
9) Chityal mountain range :
Source : https://www.meetup.com
This picturesque hill range is famous for its scenic views and trekking trails. Nestled in the laps of greenery and serenity, these hills are famous for making people fall in love with it.
10)  Gunrock hill :
Source : https://www.deccanchronicle.com
This place is loved by trekkers as it is surrounded by boulders on all sides. The trekking trail is also on a rough surface making the experience unique. The Gunrock cantonment is situated on top of the hill which was used as a strategic point in the British era.
11) Gayatri falls :
Source : http://www.exploretelangana.com
This lesser known trekking spot is a paradise of rich flora and fauna. This magnificent waterfalls breathes life into the area. One should take care whilst trekking near the falls as the trails are often slippery.
12)  Nagarjunakonda :
Source : https://en.wikipedia.org/wiki/Nagarjunakonda
Nagarjunakonda is a small island town located near the Nagarjuna sagar dam. This island town was once the seat of many Buddhist monasteries and universities. It garnered pilgrims from all over Asia.
13) Kondamadugu hills :
Source : https://www.flickr.com/photos/wildwoodsadventure
Kondamadugu hills houses the famous Golconda fort. One can also visit Tiger hills and engage in trekking activities. This place is filled with lush greenery and small idyllic villages.
14) Koilkonda fort :
Source : https://www.tripoto.com
Koilkonda fort was an outpost for the Qutub Shahi dynasty. The majestic fort was built in the 15th century. To reach this fort, one must climb a hillock and cross a deep gorge. The seven gates of the fort provide a passageway to the inner sanctum of the fort.
15) Narsapur forest :
Source : https://www.flickr.com/photos/rrp_flicks
Narsapur forest is a thick dense forest that hosts a plethora of monkeys. This forest offers plenty of trekking trails that one can choose from.