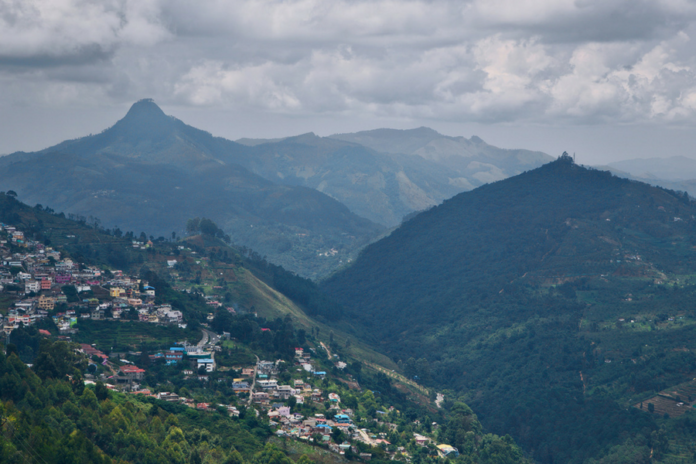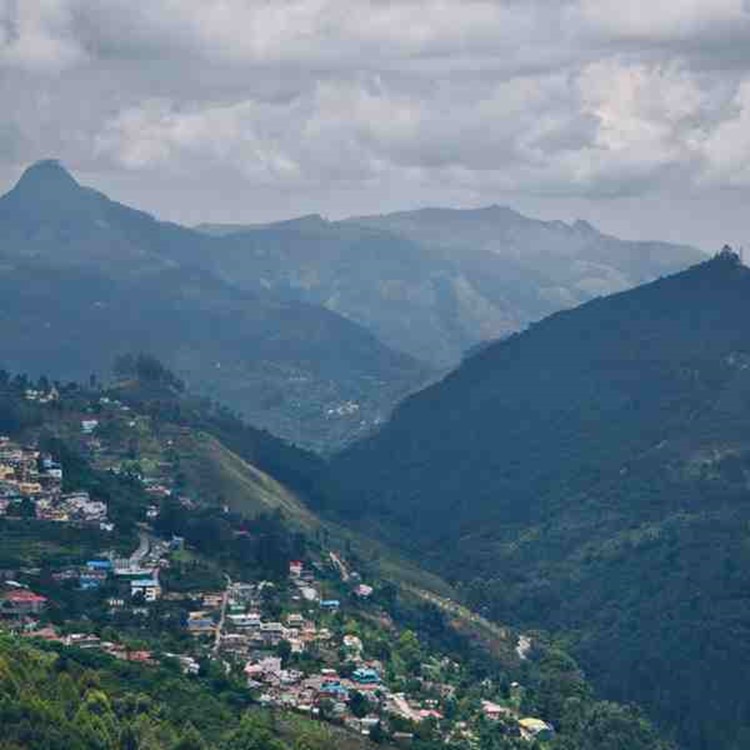 Source – flickr.com/photos/vanilabalaji/
Kodaikanal is a gorgeous town with forests, valleys, waterfalls and vast stretches of green pastures and hills. Located at an elevation of 2000 meters above sea level it is an absolutely exotic hill station. It is a pristine location for a lazy weekend getaway or a fun filled adventure trip, as one can experience the balance of both the travelling experiences here at Kodaikanal.
How to reach Kodaikanal?
By Air – Kodaikanal has many airports which can be reached from the city centre and can thus be a source of travel for both international and luxury travelers. However air travel is not the best possible way of transport as the airports are quite far from the main township area. Here are some of the nearest airports from Kodaikanal:
---------------------------------------------------------
Best Deals for the Month
1. Madurai International Airport (115 kilometer or 80 miles)
2. Coimbatore International Airport (170 kilometers or 110 miles)
3. Tiruchirapalli International Airport (197 kilometers or 122 miles)
4. Tuticorin Airport (262 kilometers or 163 miles)
By Rail – Kodaikanal being a hill station has nearest railway in the plains which is why the nearest railhead from the city centre of Kodaikanal is a little far from the railway station. One needs to avail a bus or a taxi or have a private vehicle to reach the Kodaikanal Lake or the city centre. The nearest railway stations are:
1. Palani Station (64 kilometers or 40 miles) north
2. Kodaikanal Road Station (80 kilometers or 50 miles) south east
3. Dindigul Junction (100 kilometers or 62 miles) east
4. Madurai Junction (114 kilometers or 71 miles) nearly east
By Road –Kodaikanal is well connected by road from Madurai Aarappalayam bus stand and Batlagundu via the frequent bus services that is provided by both the government as well as other private bus services. One can also reach the Kodaikanal Lake via the ghat roads from the railway station or airport on rented vehicles.
Places to visit in Kodaikanal
Historical Monuments and Places
1) Sacred Heart College Museum –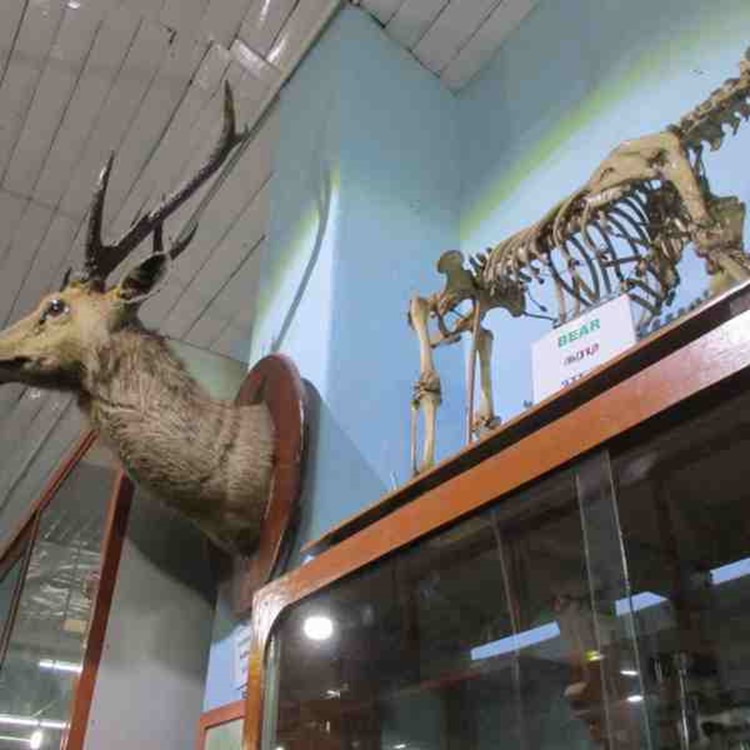 Source –flickr.com/photos/umakant-mishra/
It is a very old museum which was built during the British Raj in India. The museum has almost all the real animals preserved. At display you will get to varieties of butterfly, and other flies, birds, leopard, tiger skeleton was very huge, Elephant and crocodile head bone, and also preserved human baby of every month from 1 month to 9 month preserved. However, it is small size museum, but to imagine how all these would have been collected, methodical presentation, well researched and preserved from more than 100 years tells you about the effort and work undertaken by the staff. It is a must visit for people who have come to Kodaikanal for their weekend getaway trip.
Location – Laws Ghat Rd, Shenbaganur, Kodaikanal, Tamil Nadu
2) Wax Museum –
A popular destination among tourists who visit the museum for learning about the brilliance of art in the area. The museum has numerous celebrity statues which also attracts many tourists.
Location – Golf Links Road, Kodaikanal, Tamil Nadu

Religious Places
1) Kurinji Andavar Temple –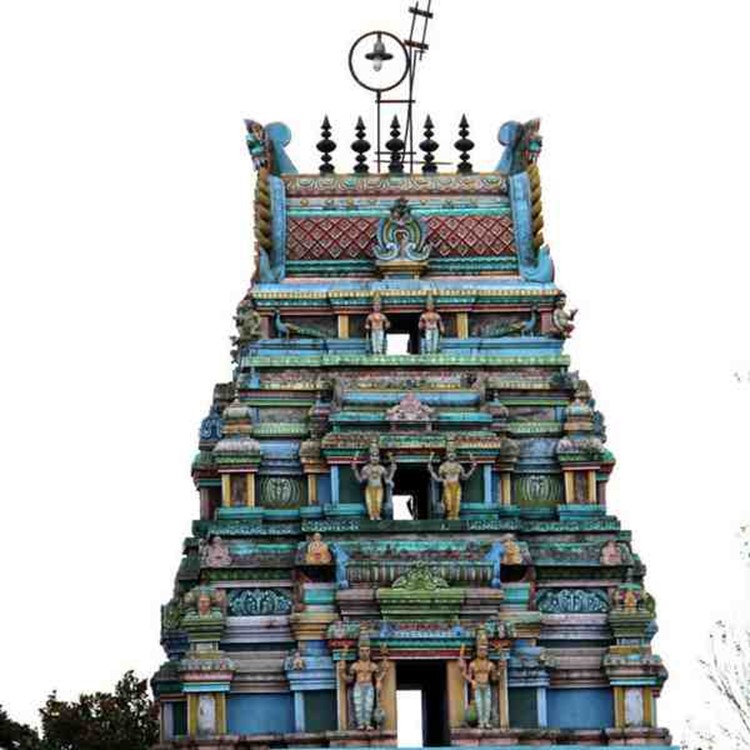 Source – flickr.com/photos/iraam/
Built in 1936 the Hindu temple dedicated to Lord Murugan, the God of Hills as per the Tamil literatures which is set in charming environment with Kurinji flowers surrounding the temple.

Location – Kurinji Andavar Temple Road, Kodaikanal, Tamil Nadu

Natural Structure and Sightseeing
1) Berijam Lake –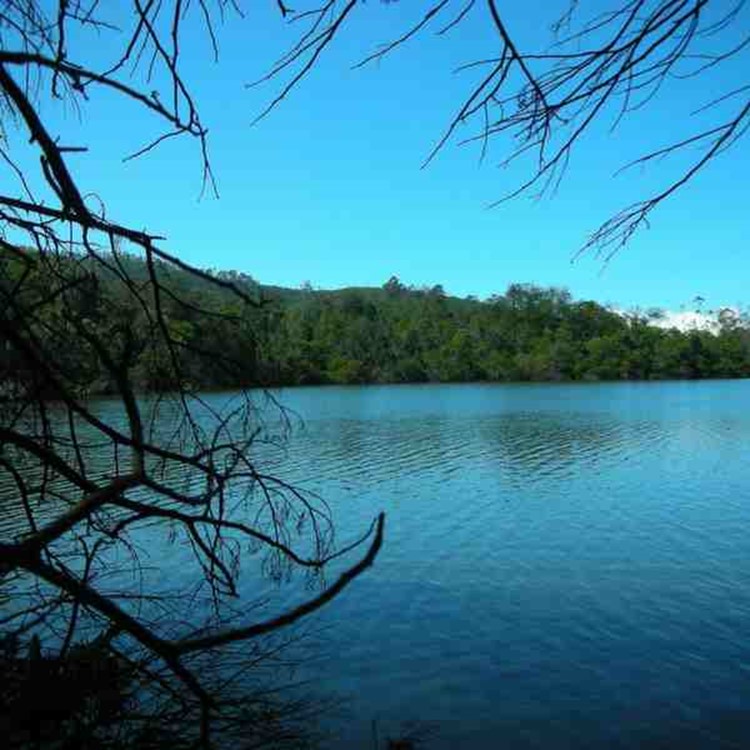 Source – flickr.com
According to the city tour guide the Lake is situated at the end of the Pillar Rock Road. The Lake is one of the most popular tourist destinations in Kodaikanal for its serene and calm environment and sparkling water which is surrounded by beautiful hills on all sides and thus makes for a perfect weekend getaway picnic spot for family and friends.
Location –Dindigul district, Tamil Nadu, South India

2) Dolphins Nose –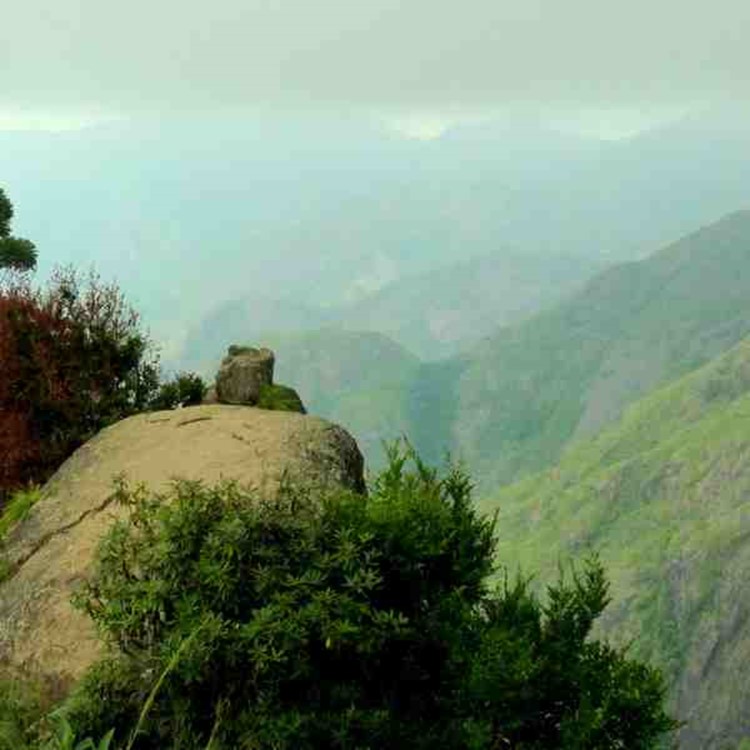 Source – flickr.com
A hill station that has the background of a fairy tale destination. The Dolphins Nose is a rocky cliff which is located at a lofty elevation which helps the tourists sees the stunning panorama of the whole area. It is recommended to visit this place during early morning or during the dusk to experience the actual plethora of colors the blue sky emerges from. So among the many things to do in Kodaikanal, a visit to the Dolphins Nose is a must.
Location –Gangavaram, Visakhapatnam, Andhra Pradesh

Timing – 3AM – 5PM

3) Kodaikanal Lake –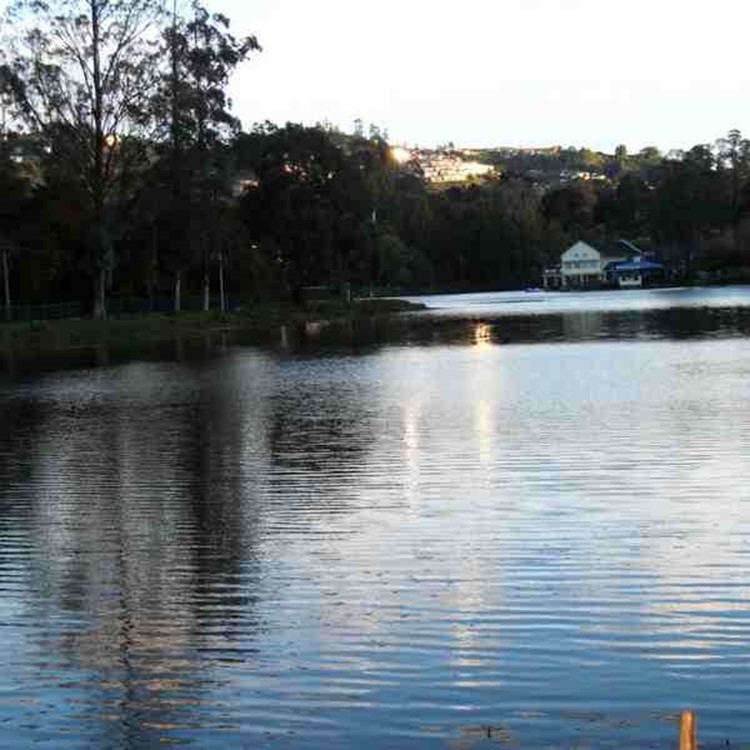 Source – flickr.com/photos/ehsanahmed/
A stunning and exotic location which is also the heart of the Kodaikanal town, the lake is a sparkling blue water body which is famous among tourists for its picturesque scenery. The Lake glitters from the reflection of the sun rays and has exotic wild trees that surround it along with hills which give on the feeling of being in the natures lap. This is also why boating activity has hiked up in recent times and one can enjoy the activity here while being embraced by the beauty of nature. Best Kodaikanal package has to have a visit to this lake in their sightseeing list.
Location – Kodaikanal, Tamil Nadu

4) Kodaikanal Solar Observatory –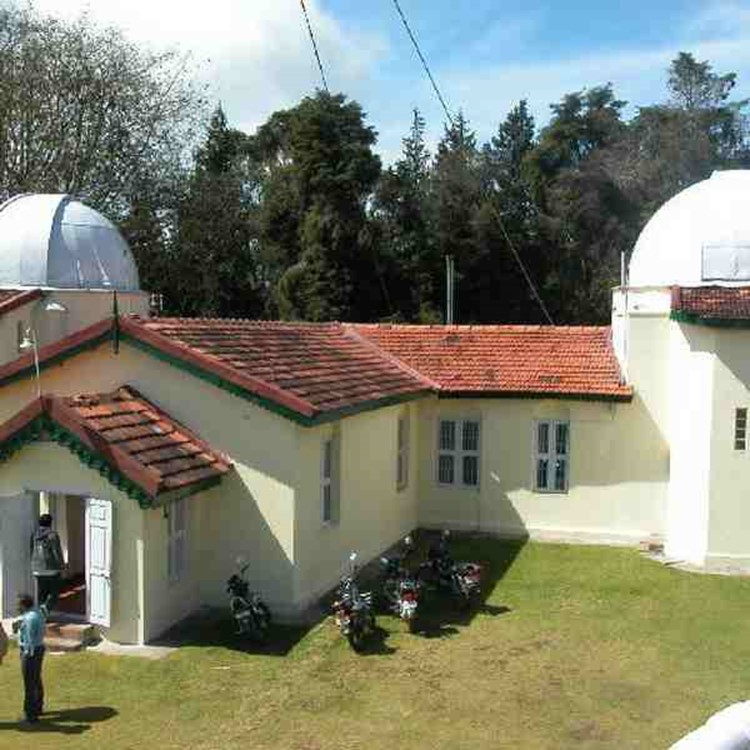 Source – flickr.com
The Kodaikanal Solar Observatory, located at the southern tip of the Palani Hills. It is a tiny dome shaped building that helps in the further study of the starts, constellation and the solar system. A great place for science buffs and students, it is also popular among tourists who are keen in learning something new while they are on their weekend getaway trip to Kodaikanal.

Location – Poombari Road, Kodaikanal, Tamil Nadu
Timing – 10AM–12PM, 2–4PM (Sunday closed)

5) Green Valley View –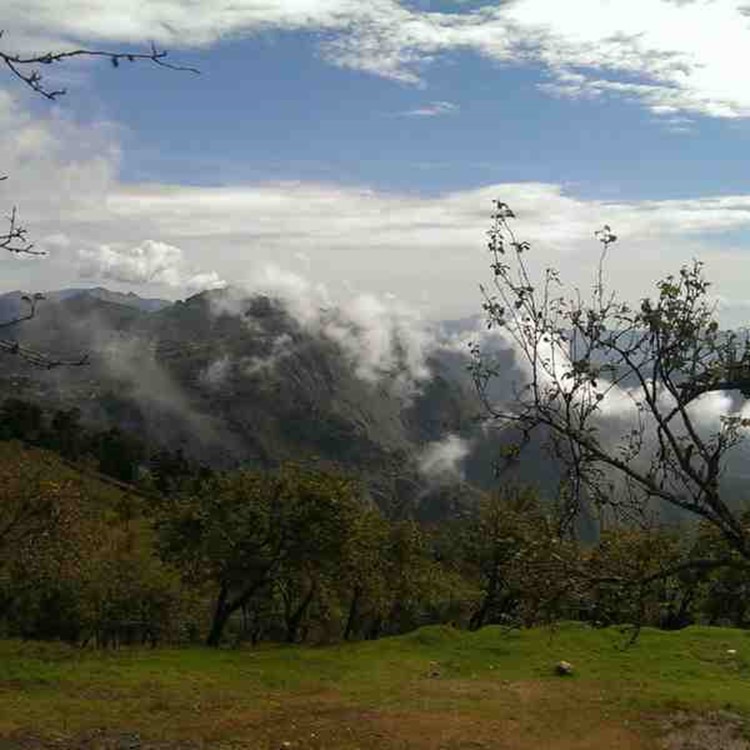 Source – .flickr.com
Located near the Kodaikanal Golf Club towards the Pillar Rocks, the green valley view is a hit among all age groups. Tourists enjoy the amazing view of the lofty hills, the lush greenery and the blue sky which lets them hit the restart button to their life with a breath of the fresh air.
Location – Dindigul district, Kodaikanal, Tamil Nadu

6) Thalaiyar Falls –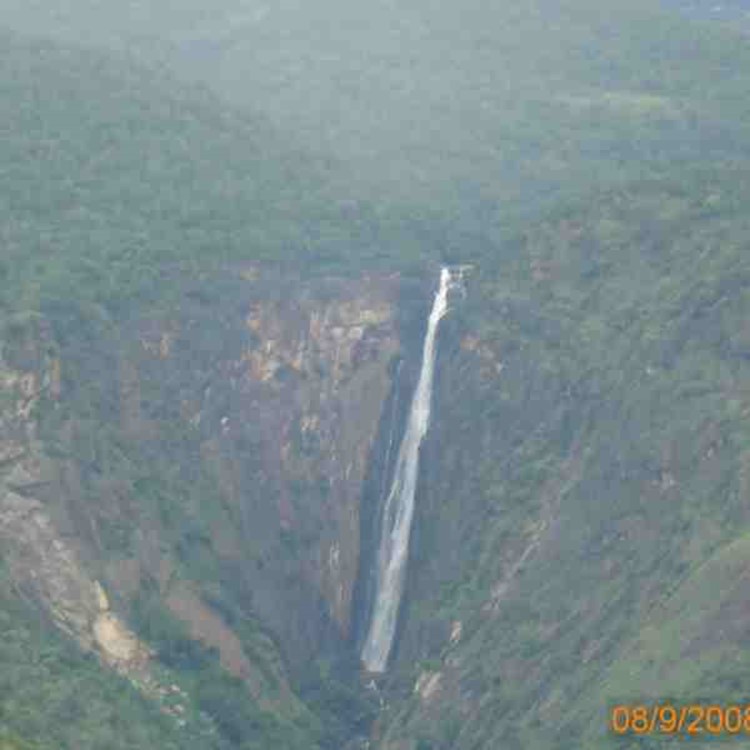 Source – flickr.com
From a height of 297 meter the water gushes down the hill like a giant. It is the highest waterfall in the state of Tamil Nadu and quite rightly it stays true to its charisma. The waterfall can be viewed from the Dum Dum view point and is one of the most important or popular location for photographers. Best kodaikanal trips are incomplete without a visit to this waterfall.
Location – Dindigul district, Kodaikanal, Tamil Nadu
7) Vattakanal Falls –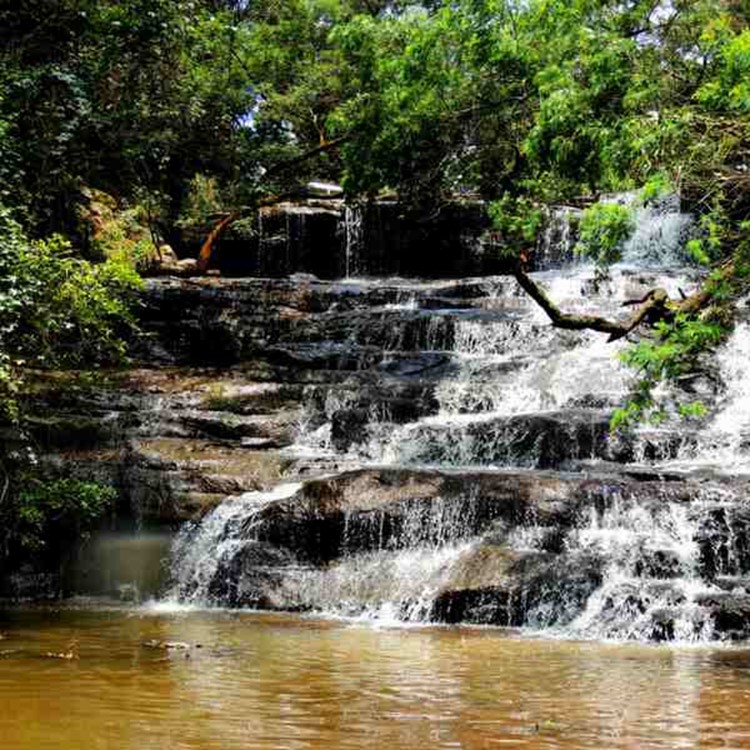 Source – flickr.com
A place for the thrill seekers and the adventure junkies as according to the city tour guide the path to this waterfall is a hilly trek though the beautiful forest which is a treat to the eye as well as the soul.
Location – Dindigul, Tamil Nadu

8) Guna Caves –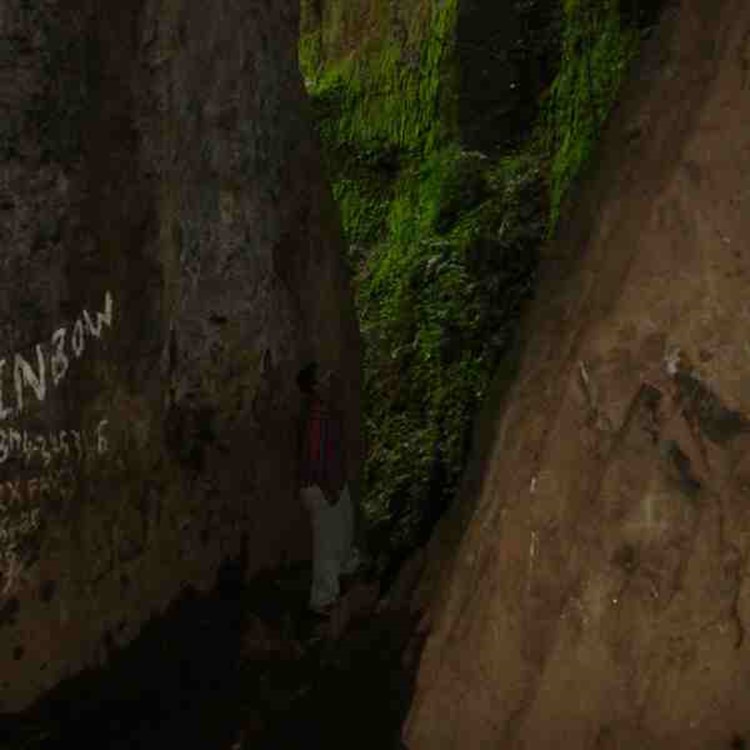 Source – flickr.com/photos/harishloyola/
It is the perfect place for adventure lovers as the path to this place is not just beautiful but also is adventurous. The mystery and natural beauty that cloak these caves are breath taking. A little trek, adventure and oneness with nature are essential to make it the best Kodaikanal trip.
Location – Pillar Rocks Road, Tamil Nadu

Timing – 8AM – 5PM

9) Pine Forest –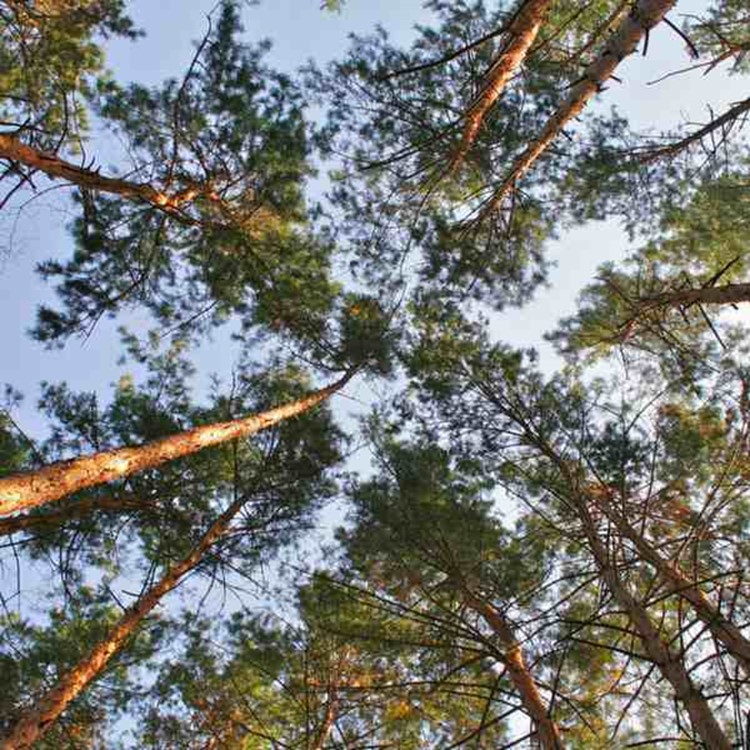 Source – flickr.com/photos/belenko/
A paradise for photographers this place as the name goes is covered in tall and beautiful pine forest. It has a cinematic appeal to it and is thus a shooting spot for many films.
Location – Kodaikanal, Tamil Nadu

10) Lake View Point –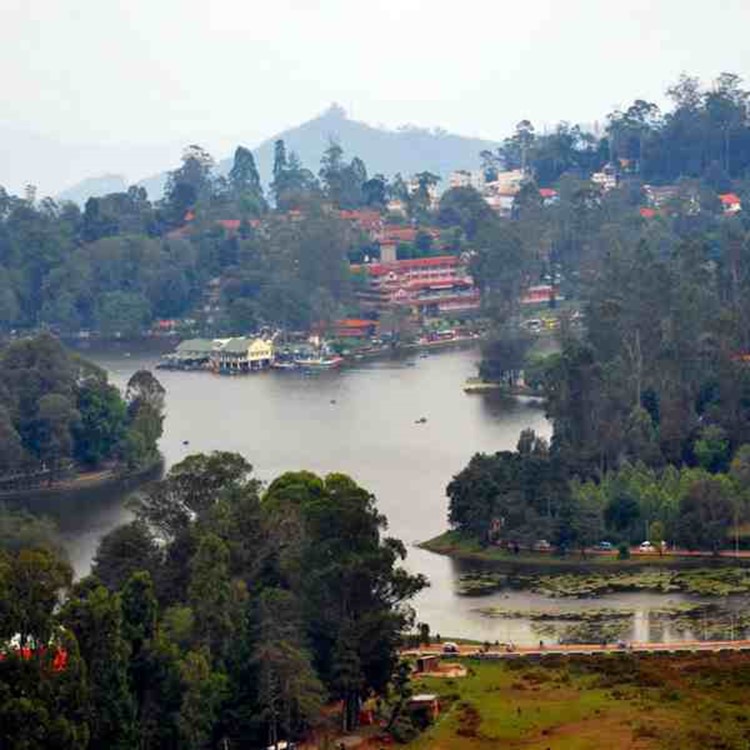 Source – flickr.com/photos/rajaukil/
Going by the name it is certainly a tourist spot to witness the beauty of the Kodaikanal Lake. It enthralls the traveler and provides a panoramic view of the town which is stunning. This place is a must go to for photographers and nature lovers.

Location – Kodaikanal, Tamil Nadu

11) Perumal Peak –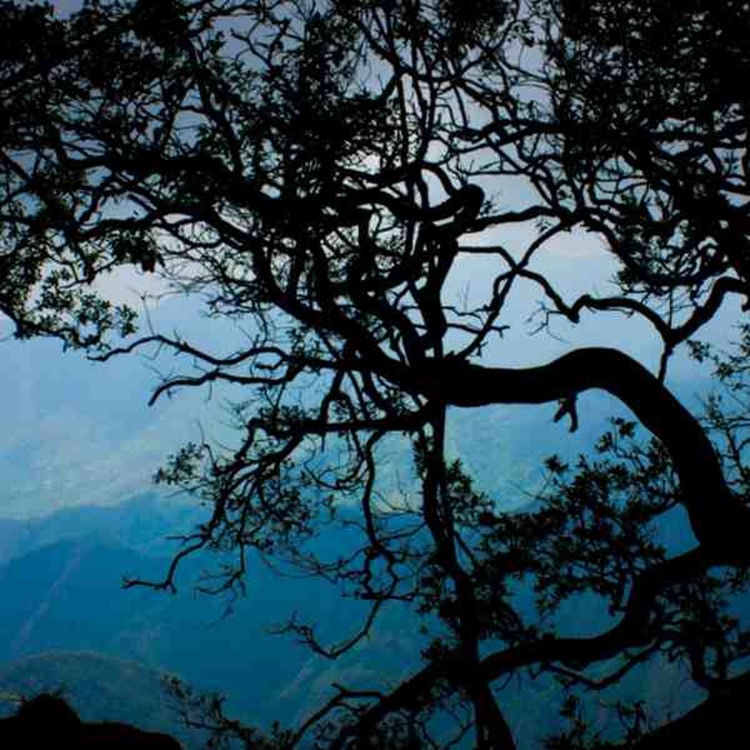 Source – flickr.com/photos/scrapview/
Being one of the highest peaks in Kodaikanal it is a great spot to go trekking with friends and family. According to the city tour guide the trek route is pretty simple and will only add more fun to your best Kodaikanal trip and thus is definitely of the things to do here is trekking and visiting this peak. The twisted green trees slung over the curvy hills will take your breath away.
Location – Kodaikanal, Tamil Nadu
12) Kukkal Caves
–
The caves are of immense historical value for it is popular to bear the traces of the 'Palaiyar' tribe which is extinct now. Thus due to its historical significance it is now a list in all best kodaikanal packages and has gained popularity among tourists and historians for the enchanting caves have many tales to tell.
Location – Kodaikanal, Tamil Nadu
13) Bear Shola Fall –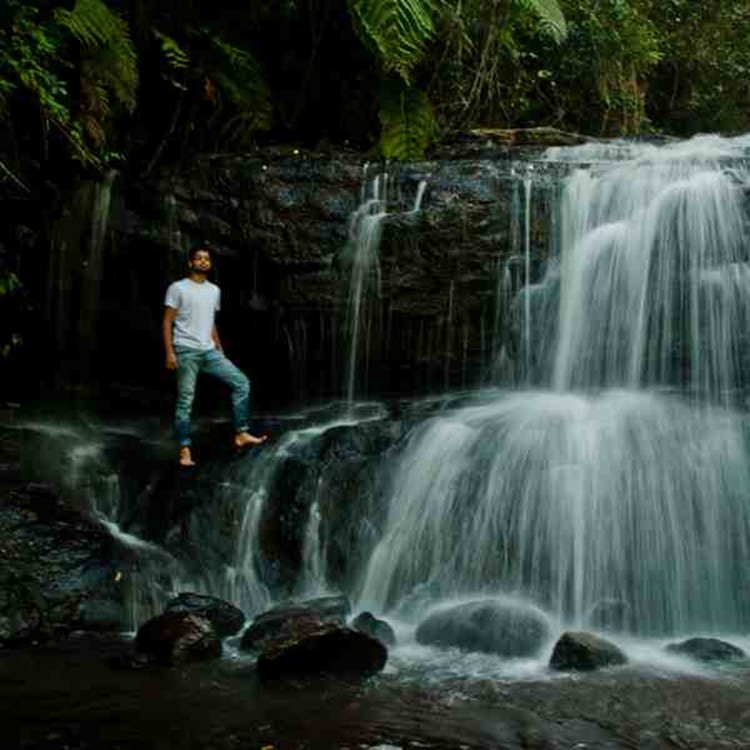 Source – flickr.com/photos/anupklicks/
It is a seasonal waterfall quite far from the normal touristy area of Kodaikanal but is an exclusive spot during the monsoon trips. The area around is filled with different flora and fauna which are native to Kodaikanal.
Location – Kodaikanal, Tamil Nadu
14) Kodaikanal Golf Club –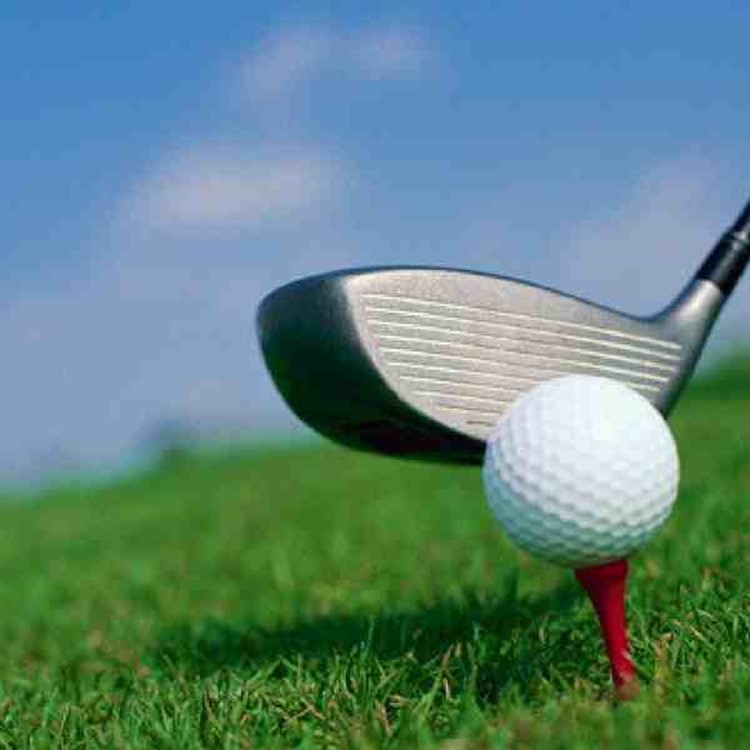 Source – flickr.com/photos/mondodelgusto
The game of the elite. Golf at Kodaikanal is quite popular due to its vast stretch of green land which is an excellent ground to test the golfer in you. If not a game then a visit to this place is surely a must go to make it the best Kodaikanal trip.
Location – Kodaikanal, Tamil Nadu
15) Vaigai Dam –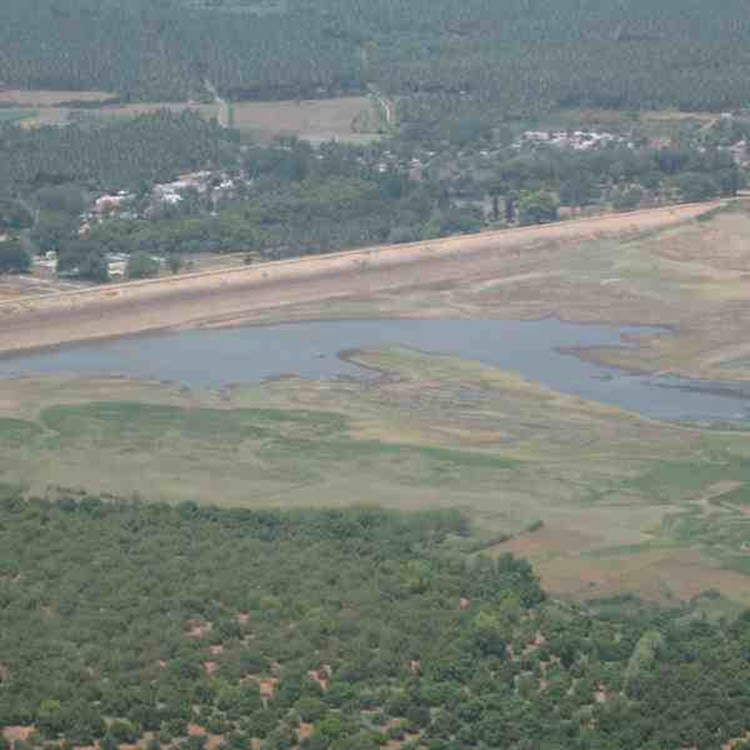 Source – flickr.com/photos/aniruddha_pics/
At a height of 111 feet, this dam is undoubtedly the best manmade tourist location in Kodaikanal. There is a small park adjacent to the dam is it is a stunning view when the water gates are open. It is an amalgamation of modern architecture and natural beauty which sooths the eye to the very possibility.
Location – Guest House Road, Melmangalam, Tamil Nadu
16) Coakers Walk –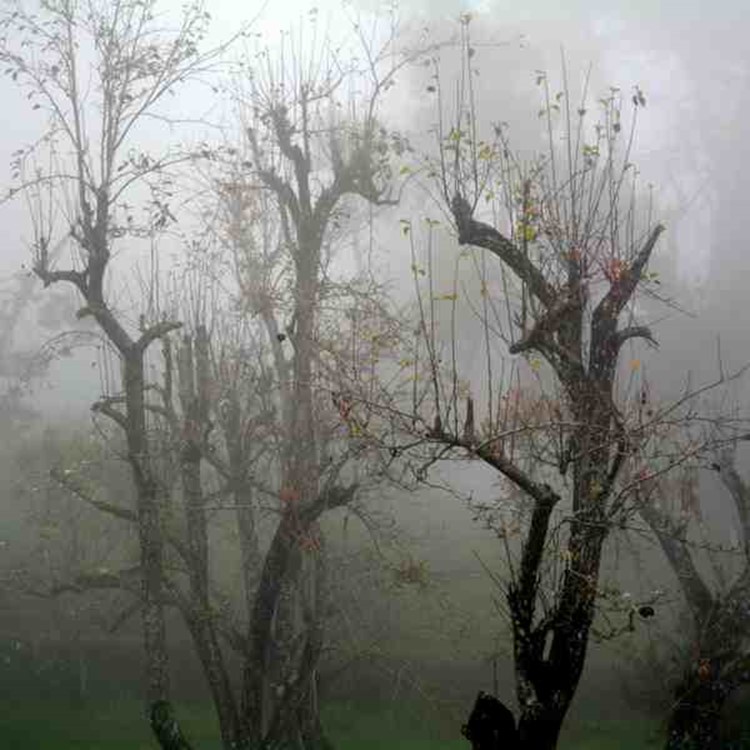 Source – flickr.com
A walk through the clouds amidst the serenity and the beauty of nature. It is surely one of the bet locations in Kodaikanal and among the many things to do here a walk or a cycling trip though the little forest will enrich your soul.
Location –Coakers Walk, Kodaikanal, Tamil Nadu
Timing – 7Am – 7PM
17) Shenbaganur Museum –
Located at a distance of 5km from the city centre it is home to almost 300 species of flora and fauna which is why it is popular among students and other travel enthusiasts. The museum is a quaint place which upholds the unique cultures and traditions of South India. Thus all best Kodaikanal packages have this museum in the list of places to visit.
Location – Kodaikanal, Tamil Nadu
18) Bryant Park –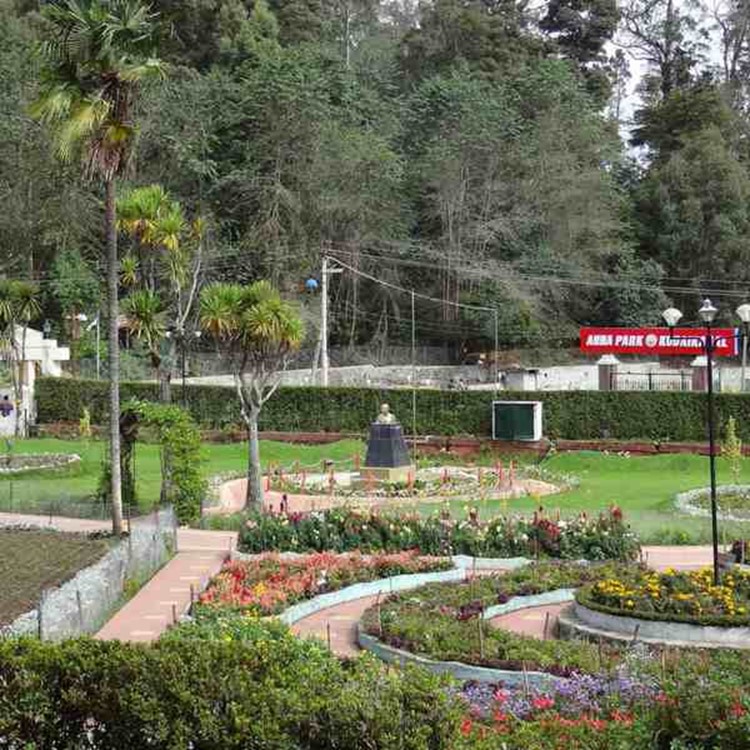 Source –flickr.com
It is a relaxed garden park which is one of the largest in Kodaikanal and is close to the Kodaikanal Lake which is why it has gained its popularity as the scenery from this park is stunning, especially during dusk.
Location – Kodaikanal, Tamil Nadu