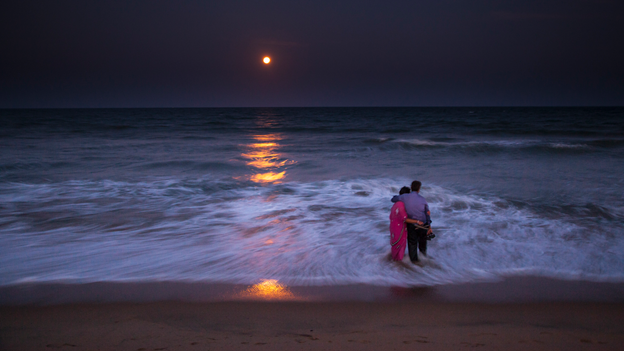 When we talk about New year, we are not just welcoming the year that is approaching to your life with the new hope and happiness but it is also a time to thank the year that is saying good bye after giving you so many good moments. This time of year whole world enjoy the new coming and bid good bye to the old year. So, if you are searching for the places that you can visit this year then, this editorial is written especially for you!

We have list out top 25 places which you should visit in January to celebrate the coming of New Year!

Happy Reading!

---------------------------------------------------------
Best Deals for the Month
This is a list of top 25 places that you must visit this january to welcome 2017 in better way.

1. Goa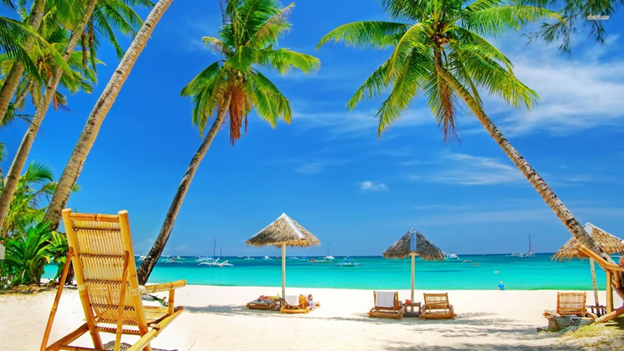 If you are a sea lover and want to kick start your new year with lots of fun and happiness, then there is no better place than Goa! Yes, you will find sea-eagles to water buffaloes that can make your long weekend super fun. Goa is famous for its crowd, parties and nightlife that can never make you disappointed at any point of time. We can get many things to do here.

2. Pondicherry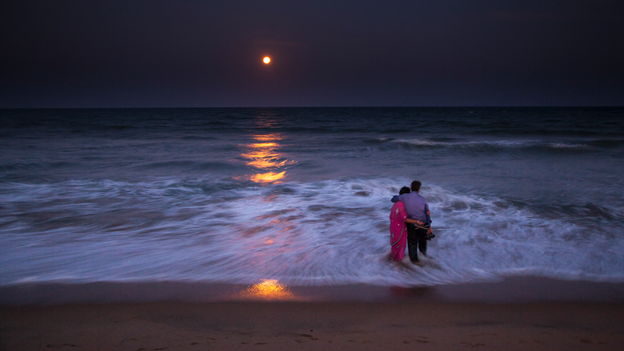 When we talk about Pondicherry, the we are not just focusing on the beautiful beaches and amazing weather but also the cultural and architectural elements from its French lineage.  So, if you are looking something for New Year celebration or long weekend for January 2017, then this city has lots more to offer you. This place is perfect for the water sport activities like scuba diving and sea walk!  It is the best places which you should visit in January.

3. Gokarna, Karnataka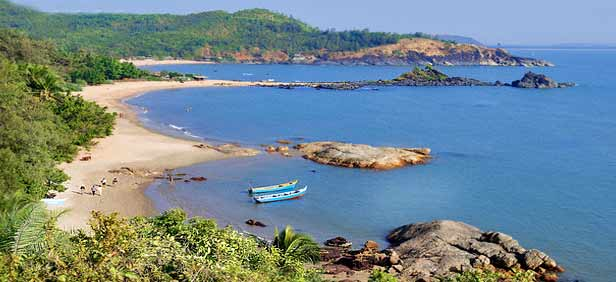 This city is most appreciated for two things- Hindu pilgrimage centre and it is a also a beach-lover's paradise. Yes, if you want to have a family holiday with your husband and in laws in a same time, then you cannot find a better place than this. It has nature beauty, strong fragrance of romance and numbers of spots that can make you feel happy. You will have many water sports options that can make your day all more fun and thrilling.

4. Andaman and Nicobar Islands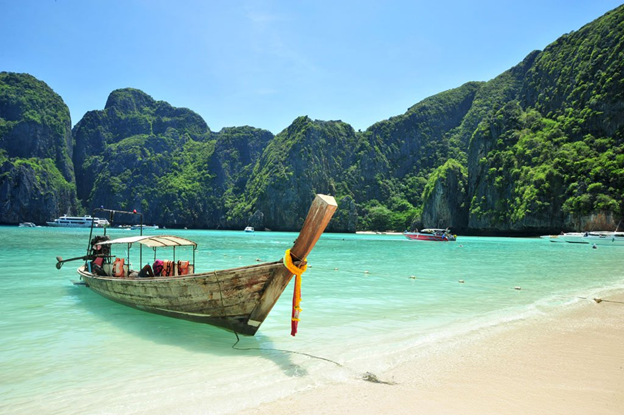 If you want to have your 2nd honeymoon and don't have much budget to invest on, then let me tell you that this place can make you wonder how beautiful the nature is! Here you will find the experience as if you are at Maldives! Trust me on this; this is so amazing that you cannot have a plan to getting out of this place. You can see the beautiful beaches, try the water sports and have lovely party time with other visitors! This is a perfect weekend getaways.

5. Lakshwadeep


When you want to know the beach paradise on India, then you ought to see this place. This place has 36 island, 10 out of the 36 islands are habitat. I mean, there are lots more to explore. If you want to live like Adam and eve with your husband, then you can come here and begin your 2017 in this manner! This place is highly appreciated for its perfect weather, surrounding and water sports. If you are looking for places which you should visit in January, then this place is for you!

6. Gangtok, Sikkim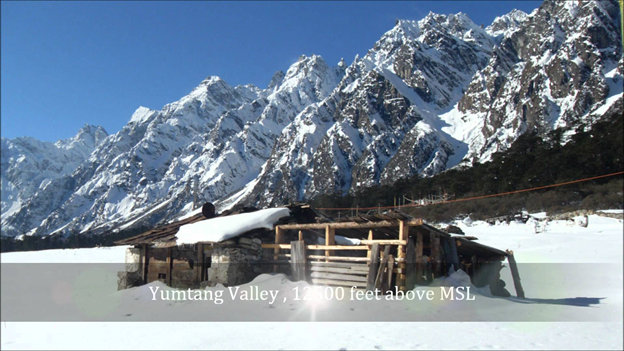 This city is regarded as the Switzerland of the East. You can come here, trek, explored the lovely mountains and have a cool start of 2017 to keep the years perfect and smoothing. This place is most appreciated for its surroundings, weathers and lush green vegetations. You can bring the adventure side in yourself to get year beginning all more thrilling and fun! You will get many things to do here.

7. McLeodganj, Himachal Pradesh


If you are a adventure lover and don't want to begin your new year with wine and night time parties at casinos, then trekking is the perfect answer to your wishes. This trek is easy and takes your 9 days and can offer you the satisfaction that you can cherish whole coming year! Who don't want to begin this year with a little bit of thrills and adventure.

8. Manali, Himachal Pradesh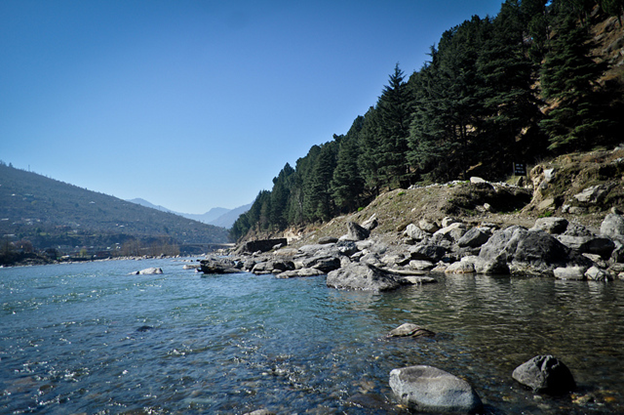 Just imagine you are welcoming the New Year with snowfalls and skiing with best people of your life. I can see smile on your face already (wink). Manali is beautiful and most attractive to go for New Year Celebrations. So what are you waiting for? Come, and get the best out of this city and make lots of memories! Do carry a map, list of places that you can visit here and little bit of curiosity to explore this city.  You can get many things to do that can help you to explore this city.

9. Kalimpong (West Bengal)

This city is the hidden gem of the city that is most trending nowadays for all the honeymooners who want to live a fairy tale life in midst of mountain cover with white snow and surrounding with Teesta river valley. You can never find more beautiful place other than this.  If you love the snow covered mountains and peaceful environment, then this is a apt place for New year vacation. This is the most trending weekend getaways in India now,

10. Bikaner (Rajasthan)


Many of us love the royal kind of life and living. And when we say "Royal", there can't be other name than rajasthan! You can enjoy the Camel Festival, authentic palaces and much more to make your New Year king size! This is a royal place In india that can make your year beginning perfect to start with.

11. Kasol, Himachal Pradesh

It is a small scenic hills of the Himachal that has a power to make you amaze and happy with the beautiful mountains, lake and pleasing weather. If you love trekking and want to start your year with lots of fun and adventure, then this place is best for you. This place is trending by visitors for its lively weather, snow covered mountains and among lake. This is the most perfect weekend getaways

12. Kodaikanal, Tamil Nadu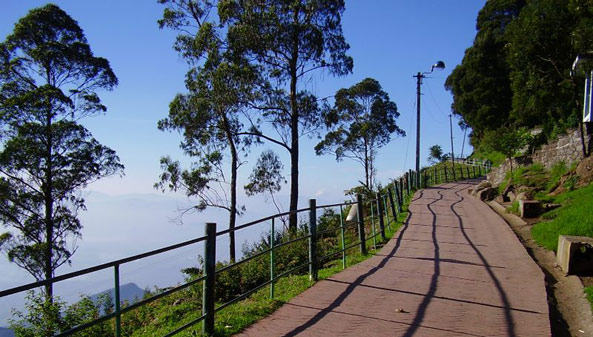 Do you know that this place is regarded as the most loved and trending places in India, if you love hill stations! Yes it is something that can imagine in books or dreams filled with lush green plants, lakes and hills all around you to make you say wow! So, book a hotel and have a coffee here with your loved ones to start your year!

13. Udaipur, Rajasthan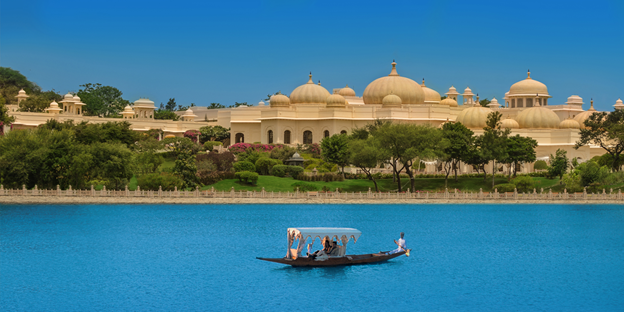 Udaipur is called as city of lakes and if you are in love, then you have no other option in India other than this! Yes! It has palaces, lakes and very pleasing weather than start your year with lots of romance and love that you can cherish whole year. Who don't want to be happy whole years? So if you come here, you can take happiness of beauty and love! There are many places to visit  that you can explore easily.

14. Coorg (Kodagu), Karnataka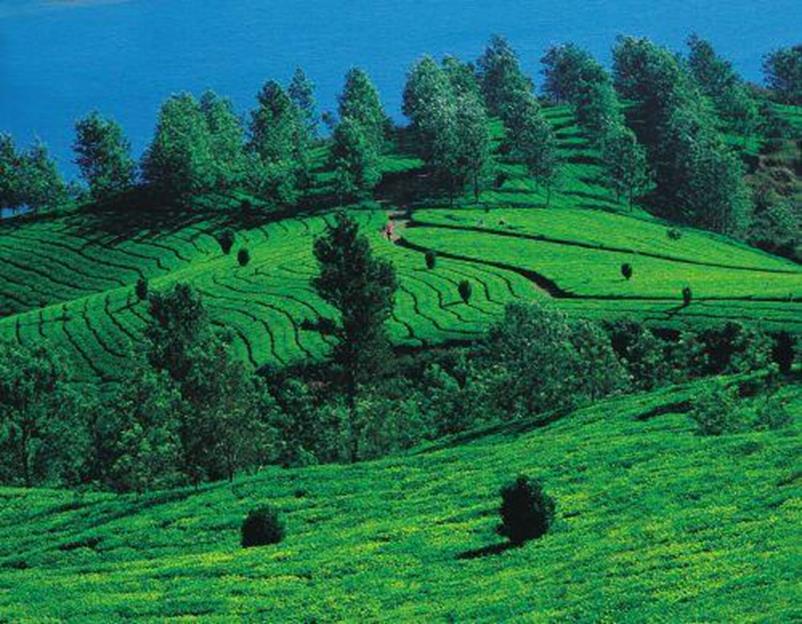 When you ask me what is the first thing you want say about this place, then I would say that cool climate throughout the year that you cannot find anywhere.  It has gardens, flowers and hills that can make you wonder that what else you need to make your new year all more perfect. I mean it has all!

15. Golconda Fort (Telangana)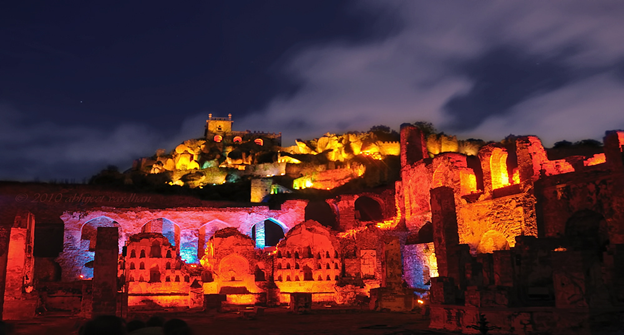 Do you know that the world's most precious diamonds, like the Kohinoor and the Hope diamond was available at this fort? This place is most perfect and gives you an experience of being a princess/ prince!  So, don't you want to begin your year with king size manner? If yes, then come here and get the royalty. This place is full of wonders and help you to explore best of the kind.

16. Fatehpur Sikri (Uttar Pradesh)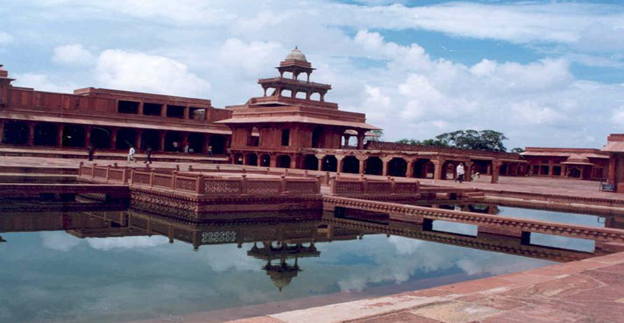 Do you know that best preserved marvels of Mughal architecture, is this place! Yes it can give you a chance to experience the beauty of history that India holds, It is so beautiful and authentic that you can never find anywhere in the world. You can get the best places to visit very easily here.

18. Elephanta Caves (Maharashtra)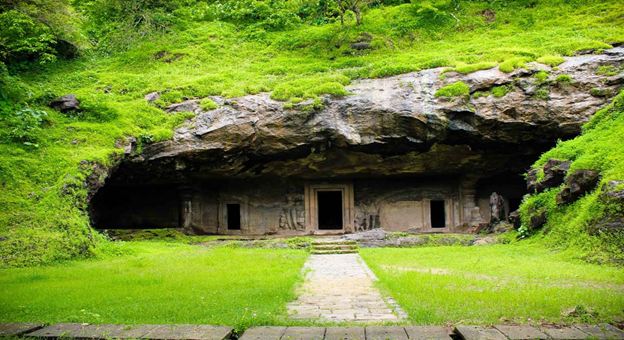 These Caves are present on the Elephanta Island that can make you happy and delighted to begin your year! You can find caves, pleasant weather and beautiful lake that can your holiday all more beautiful and happy.

19. Auli (Uttarakhand)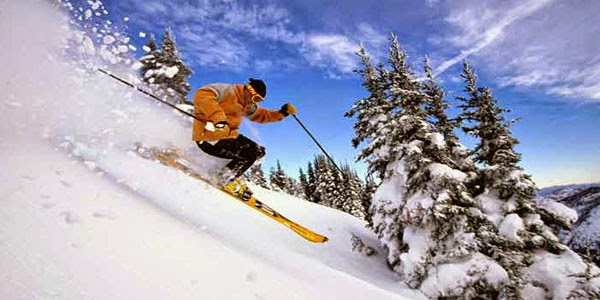 This place is best for the snow sports like ski and ice skating that is adventurous that can make your new year January happy and satisfied. Auli is the best place that can give you thrill and fun. You can do the trek as well. Trekkers say that this trek is easy and give you a chance to satisfy your hunger. Just imagine that you begin your New Year with a place which looks like heaven with lots of pleasure of adventure.

20. Kalpetta (Kerala)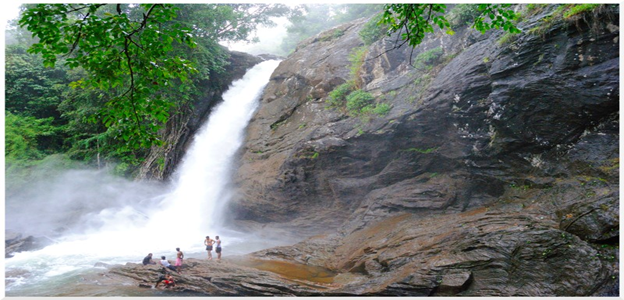 Kerala is the place that is famous for aromatic spices and the national beverages of tea. But do you know that there is lot more to offer you here! Yes, this town's most trending among the trekkers as you can find many kind of peaks and hills. You can enjoy the beautiful heels, lush green vegetation and lakes to keep you happy. If you want to begin your New Year with fun and adventure, then this place is best for you!

21. Phwangpui (Mizoram)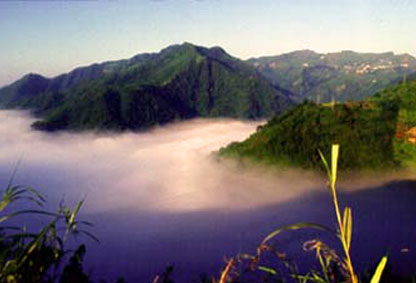 Mizoram is regarded as most beautiful for the blue mountain that you can find here. This place is most amazing place if you ask me, why? Then the answer is that it has most preserved natural vegetation with large number of flora and fauna. It is like a small heaven that has a power to make you delighted with the beauty and unexplored charm of nature.

22. Jaisalmer, Rajasthan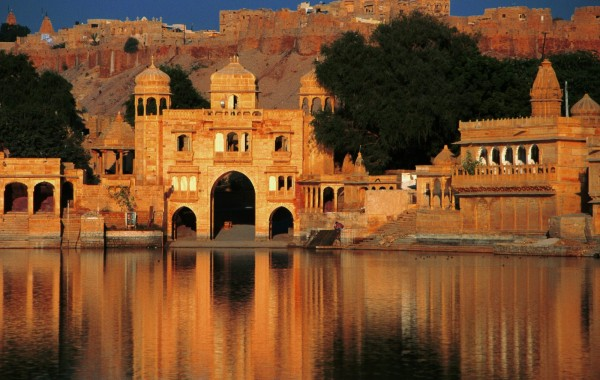 This place is famous for the Sonar Quila, or the golden sand dunes that looks so beautiful that can easily make you heavenly felt.  This city is also called as golden city that gives you a look of king and royal charm of India. If you want to begin your New Year with this kind of surrounding with palaces, fort and amazing golden sand dunes, then you must book your ticket here!

23. Mumbai, Maharashtra – The Maximum City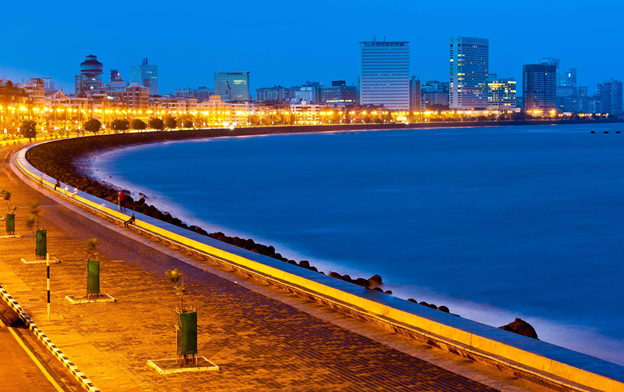 If you ask me why Mumbai, then my answer would be- Beaches, Nightlife, Religious, Fine dining and much more! Yes Mumbai is the place where you will get the best of the crowd, casinos and nightlife that can thrill and groove with the New Year fever. This city is electric and most powerful in the terms of parties and celebration. You can never be disappointed if you are here at Mumbai for New Year celebrations!

24. New Delhi – The Centre of Everything in India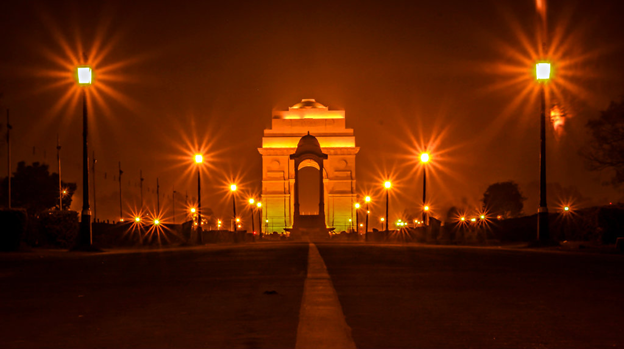 And here comes New Delhi which is a party centre of India. I mean there is nothing that you cannot find here.  From malls, night life, historical monuments to the temples, you can have all! If you want to try the charm of the 7 star hotels, then you get the plenty of options! You get and get the pleasure of travel through metro, you will get the amusement parks, historical monuments , cafes and lots more.

25. Chadar Trek, Ladakh


Walking around a set conduit, vanquishing the unmistakable levels of inconveniences and keeping the reflexes alive are the most interesting part of the Chadar Trek. Open just in the midst of the winters; January-February, this dumbfounding trek happens when the Zanskar River cements down to a thick front of snow in the midst of the winters.

So, what are you waiting for? Pick the best place for you this New year and get there to have a perfect start!