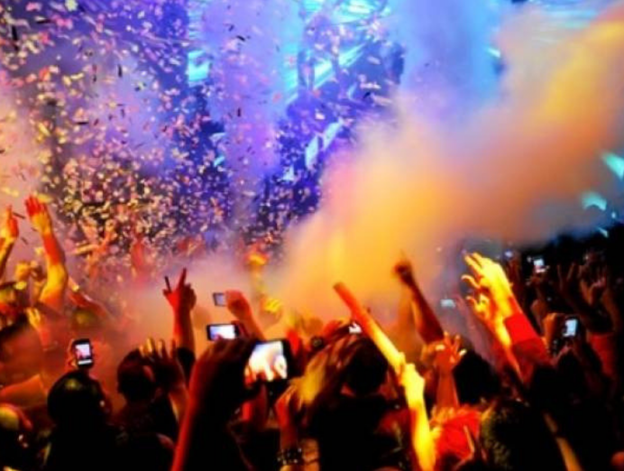 1. No Limmits Lounge and Club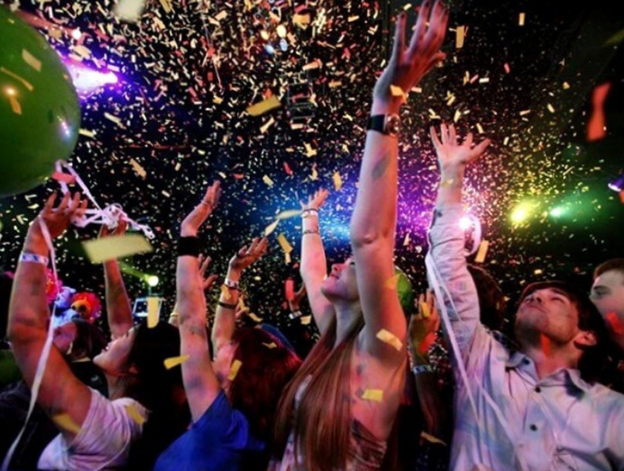 flikr
New year events in Bangalore, 2019 is all about dancing till dawn, and drinking till the sun goes down. No Limmits Lounge and Club are among the favorite venues for Bangalorean to celebrate New ear. There are separate dance zones that play a great mix of house tracks and Bollywood music for a unique twist. So all the party animals in Bangalore who want to attend a bigger, better, and wilder New Year Eve Bash, must visit No Limmits.
---------------------------------------------------------
Best Deals for the Month
For New Year 2018 in Bangalore, No Limmits is bringing something bigger and badder to the floor. Get ready to burn the floor and groove to the sensational music of famous DJs like DJ Esha, DJ Hemanth, DJ Vcky. Enjoy a horde of surprises like both EDM and Bollywood music, supremely talented artists, a delicious buffet and unlimited quality drinks, dual dance floor to make sure your feet never stop, exotic belly dancers, caricature artists, tattoo artists, face painters, and live Dhol.
2. Amsterdam Party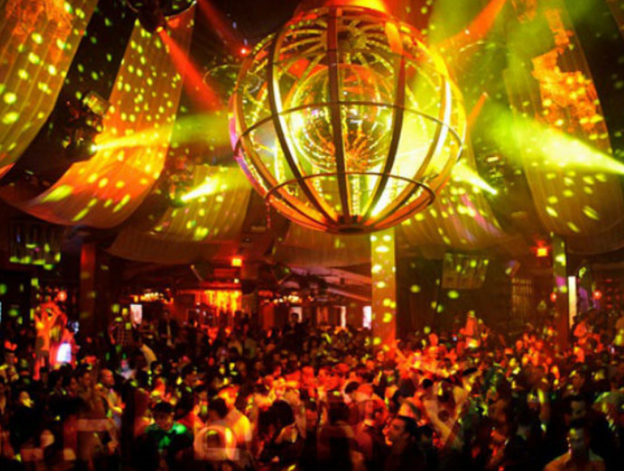 flikr
Amsterdam New Year's Party 2018 is going to be the biggest new year gatherings in Bangalore. Last year it had DJ Martin D'souza, this year it'll have more popular DJs, international belly dancers, a fashion show, unlimited drinks, and multi-cuisine delicacies. Do not miss this edition of Amsterdam, the sexiest New Year 2018 events in Bangalore, which will bring many new events to make the evening even more exciting and grand.
3. Vivanta by Taj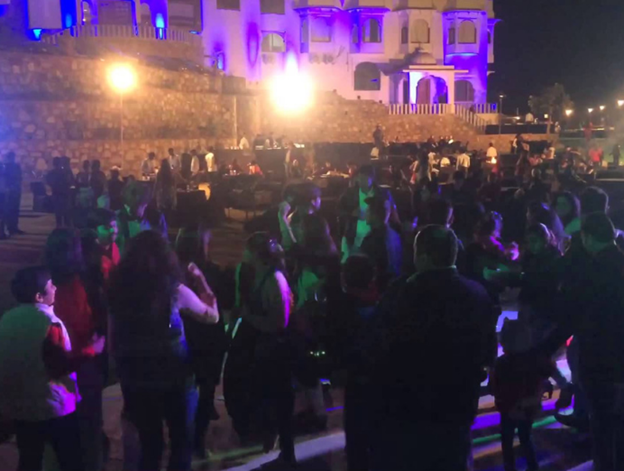 flikr
Do you want to see the entire city coming together to celebrate the new year party in Bangalore? Vivanta by Taj will host two prime New Year gigs – the Los Angeles New Year Party 2018 and the Ice Bar NYE 2018 for Bangaloreans as well as those flocking here from around the world. Vivant's New Year 2018 events in Bangalore will surely be the grandest and jazziest this year with fireworks that'll light up the inky sky, the casino setups for the players, international dancers to make you groove, house and commercial music that will be played, and a lot more. If you just want to celebrate New Year's Eve over a family dinner, then do visit Vivanta's restaurant for the 'Feast' that includes a feast, graze, ice, memories of China, sugar, and spice, and Cafe Mozaic.
4. Christmas Bazaar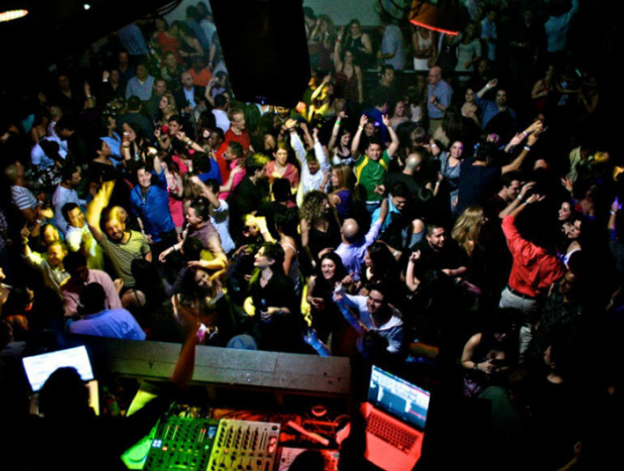 flikr
Where: Phoenix Marketcity
When: Sunday, 24th December
Music: 3 Bands are performing
Food: Restaurant stalls
Expenses: Rs. 0
Start time: 6 pm
End time: 9 pm
5. Hard Rock Café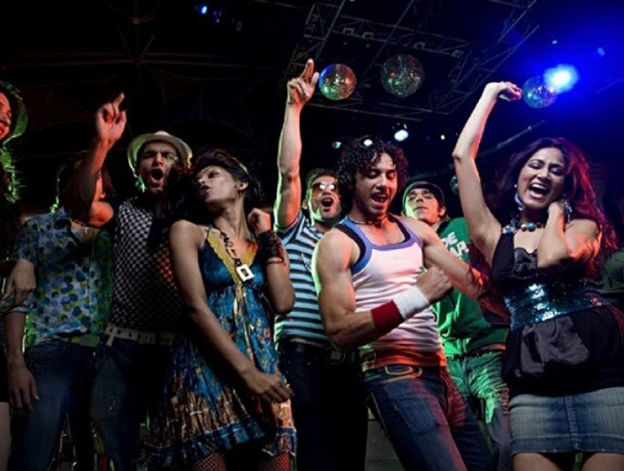 flikr
Get ready for a rocking new year party in Bangalore at Hard Rock Cafe. The cafe hosts a masquerade party every year and known for great live performances and entertainment throughout the world. If you want a true experience that you'll never forget, then the groovy music, live performances, and the rocking dance floor of Hard Rock is sure to make your dance. It hosts the ultimate New Year party in Bangalore 2018 to get you grooving night long.
6. Las Vegas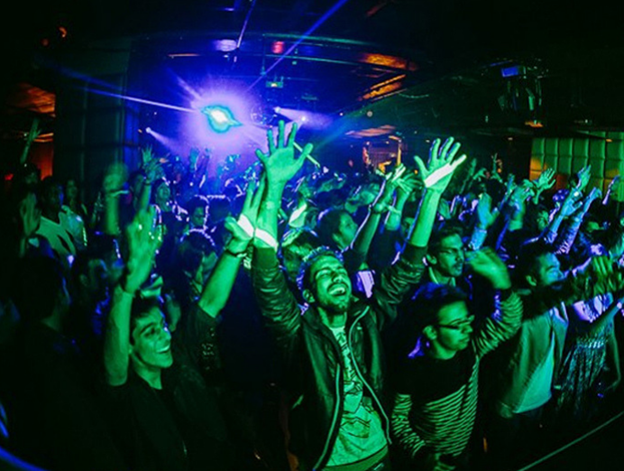 flikr
Las Vegas is yet another grand New Year party in Bangalore 2018. It is among the most extravagant affairs with strobe lights, crazy live music, international dance performances, a fashion show choreographed by Sameer Khan, fire jugglers, casino, kids activities, and a huge dance floor. DJ Jiten will be playing you some awesome music numbers that will have you dancing through the night. Do attend Las Vegas, 2018 to experience the joy of the evening and the spirit of the city of Bangalore.
7. Bollywood Christmas Party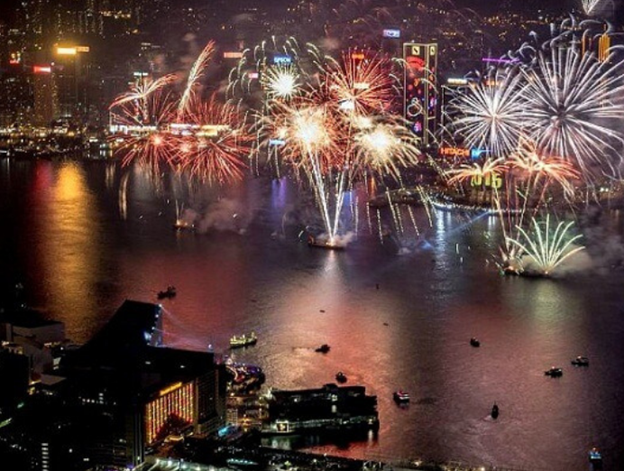 flikr
Where: Sanctum club, Central Bangalore
When: Saturday, 23rd December
DJ: Hussain
Food: NA
Expenses: Rs. 0
Start time: 8 pm
End time: 1 am
8. Royal Orchid Hotel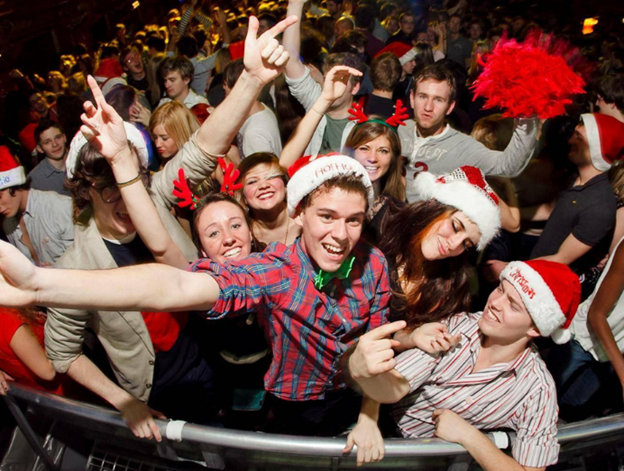 flikr
If you're planning a new year party in Bangalore resorts, then the Royal Orchid Hotel is one of the most happening venues for such a bash. It is known for hosting some of the best New Year parties in Bangalore. This year, they are bringing you the exclusive Night In Paris 208 bash with Celebrity DJ, a fashion show, ballet performance, troupe dance, kids zone, and unlimited food and drinks!
In 2017, they celebrated Ntize 2017 New Year carnival, which one among the biggest new year celebration in Bangalore. Last year, Joshua Palmer and MC Annabelle performed in a huge concert that included Bollywood, EDM, commercial, and Hip-hop music, and LED Robot performance. If you wish to make your Bangalore new year memorable, this is the place you should be headed.
9. Go-Karma Lantern Festival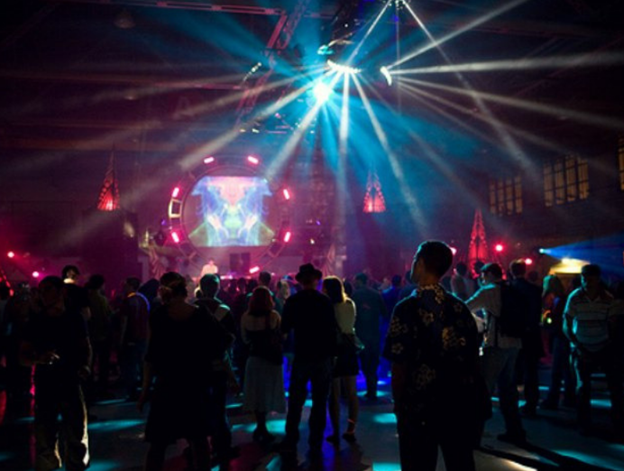 flikr
Mark your calendars as you set out for the hippest New Year destinations near Bangalore. This niche spot on Gokarna beach is the perfect avenue to kick off the new year in style. Far from the madding crowd, join hundreds of people, both young and old, for an all night party in the woods that you will cherish for eons to come. Don't worry about spotting the place, just follow the fairy lights to this beach and you're home! Before the New Year eve madness finally begins, you can unwind in huts and hammocks, and explore the beach and the jungle.
The festival will begin with a music festival featuring the band Unstaged and DJ, special Gokarna Seafood Buffet, bonfire, and will end with lighting lanterns into the sky at the stroke of midnight. Then you can party all night or sleep in your tents under a blanket of stars. This is going to be the best New Year parties in Bangalore for nature lovers and beach bums.
10. Don't Tell Mama Lounge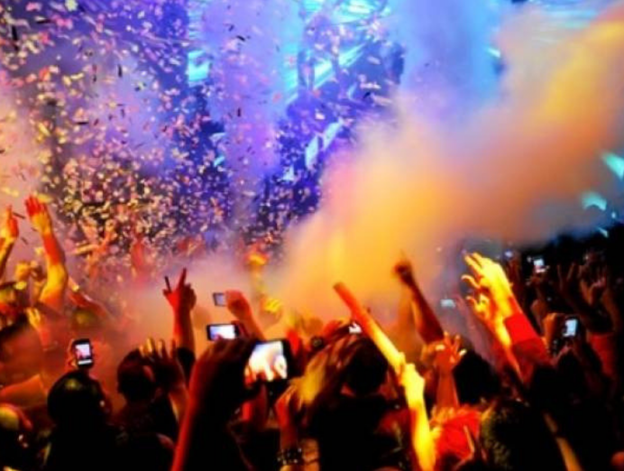 flikr
Don't Tell Mama is reputed all over for hosting the coolest and best New Year party in Bangalore, 2019. This year, they present you with the NYE 2018 bash that is sure to be one legendary episode of thrill. While last year's party had live music and unlimited drinks, this year's party will have something more – a rendezvous with the hottest celebrity DJs in town to get people high on music and dance. The lounge has a rooftop bar that offers an incredible view of the glittering city, while you drink and dance the night away.
Join them for this crazy evening full of music, drinks, and delicious foods and get grooving all night long with electrifying tracks, one of the many specialties of this place that makes it the best New Year destinations near Bangalore.