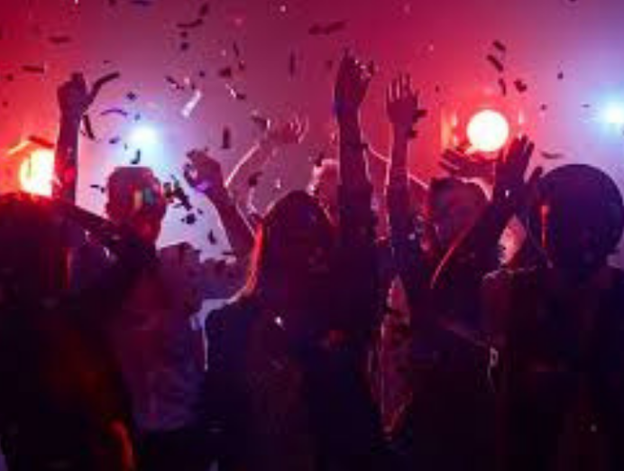 Fusion9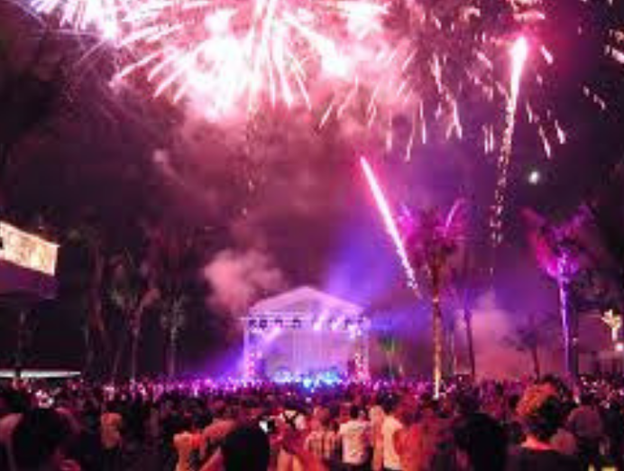 Pinterest
For every party lover looking for New Year Parties in Hyderabad 2019, NYE 2k18 Vol – 3.0 is the perfect place to be. The stage would be set on fire. From an access to VIP area to exciting early bird entry, there's a lot explore.
---------------------------------------------------------
Best Deals for the Month
Timings: 8 pm to 1 am
Venue: Fusion 9, Inorbit Mall
Entry fees: INR 1499 (early bird), INR 3399 early bird couple pass
What's special: Plenty of drinks, Dj Jeny Performance
2. Hitech City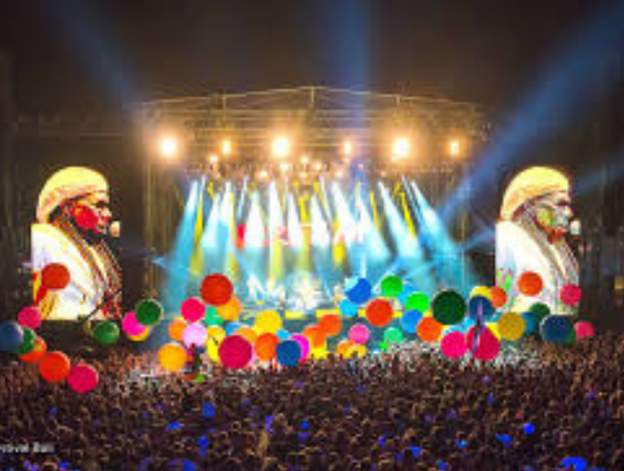 Pinterest
A memorable night of New Year celebration in Hyderabad gets underway at Hitex City, one of the most happening places in Hyderabad. With rock shows, Dj, music, and fun all around, this is the most appropriate way to cut loose your party animal and drink to the New Year in style.
Timings: 6 pm to 1 am
Venue: Vasantha City, Hitech City, Hafeezpet
Entry fees: INR 899 for early bird stag, INR 1299 for early bird couple
What's special: Glaring stage, dance performances, food, beverage, liquor, and more
3. Park Exotica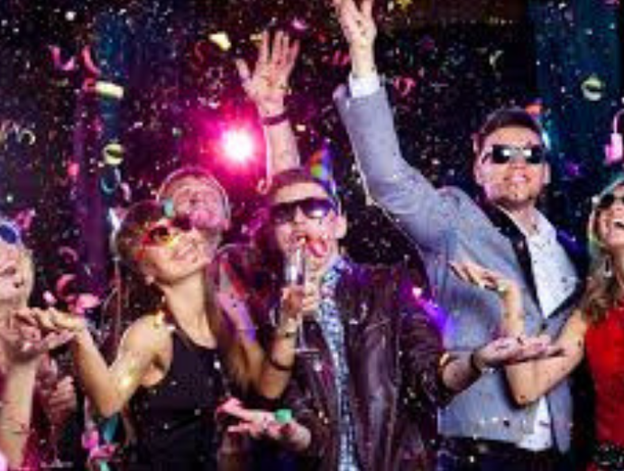 Pinterest
What could be a better way to embrace the New Year Chill than spending a magical evening in flawlessly crafted ensembles of Park Exotica. The place has the right vibes to make 31st December one of the dreamy days of your life. Well-lit surroundings, pools party, and the celebrity touch to the event are just perfect for you. This is the ideal venue for those looking for resorts for New Year celebrations in Hyderabad.
Water games and a wide range of events take your elation to a whole new level. At an unmatchable rate, you certainly can't find a New Year event better than the one at Park Exotica.
Timings: 6 pm to 12:30 am
Venue: Park Exotica Family Resort Recreation Garden, Kismatpur
Entry fees: INR 1500 per person for stag entry, INR 2500 onwards for couple
What's special: Huge light 3D & sound setup, fireworks, rain dance, live sound, good couple surprise, and live media
4. Trident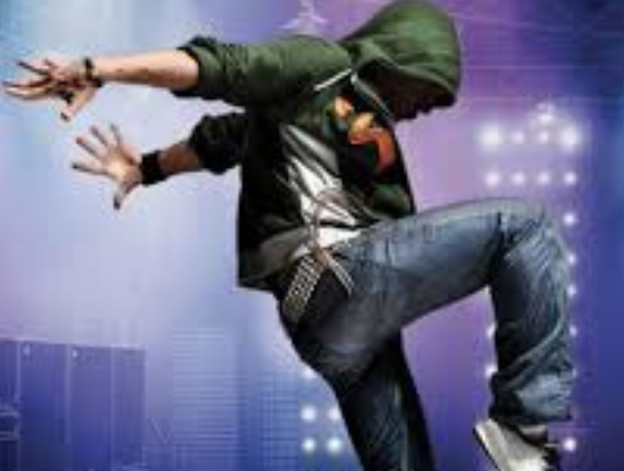 Pinterest
Out of all the New Year Eve parties in Hyderabad the Fun Xtended 2018 NYE is special. The chic environs of the hotel brimming with the uptown crowd and party frenzy crowd are the just perfect place to clink your glass welcoming the New Year. Dj party and lots of food and premium drinks wouldn't let you rest for a minute. Some of the noticeable features of this New Year Eve party 2018 in Hyderabad are wonderfully decorated salad station, exotic dining, and lip-smacking desserts. It's high time you booked a slot for yourself.
Timings: 8 pm to 12:30 am
Venue: Hotel Trident, Madhapur, Jubilee Enclave
Entry fees: INR 4499 for stag entry, INR 7999 onwards for couple entry
What's special: Premium beverages, unlimited food, lucky draw for trip to Bali for 2
5. Rendezvous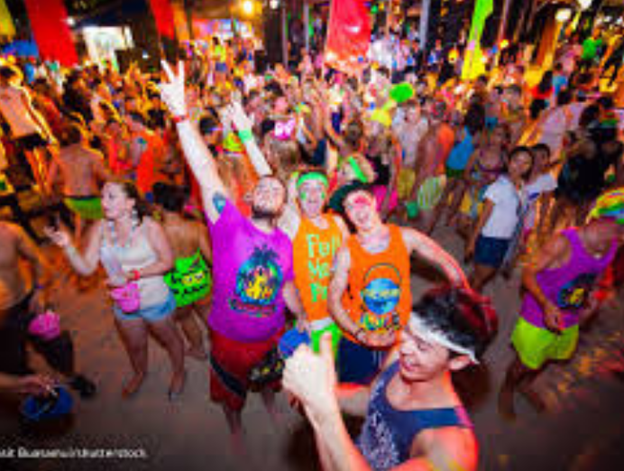 Pinterest
Located on ISB Road, Rendezvous is the place with plenty of Hyderabad New Year party events 2018 exclusively for you. Register yourself for the big night some of the legendary performances by the renowned artists, good food, and a lot of drinks to keep your spirits high. There is no entry fee so you need to pay only for the imported drinks and the food that you eat. Rendezvous could be the perfect place to celebrate the night before the 1st January in style.
Timings: 8 pm to 12:30 am
Venue: Rendezvous, ISB Road, Nanakramguda, Financial District
Entry fees: free (INR 1999 per person (female stag entry) onwards for liquor and snacks)
What's special: Legendary Thomas Gold performance live, international standard visuals, professional security.
6. Playboy Beer Garden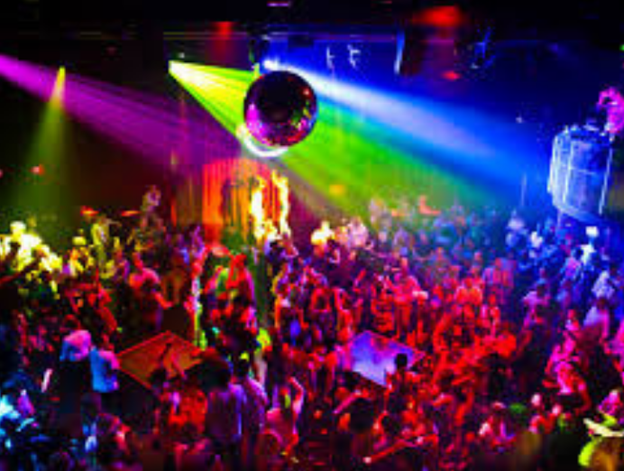 Pinterest
A throbbing crowd at the Playboy Beer Garden erupts with joy and elation on the last day of the year waiting to kick starts the New Year with absolute elation and glee. The Beer Garden located in Jubilee Hills hosts great functions in an elegant indoors with well-appointed ensembles.
This place is the great place to enjoy a series of exciting events that has some exciting offerings for the early bird couples. You, for sure, won't like getting late for the big evening.
Timings: 8 pm to 12 am
Venue: Playboy Beer Garden, Jubilee Hills
Entry fees: INR 1499 for early bird stag pass, INR 1999 early bird couple
What's special: DJ Art Friction, live music, and fire play
7. Taj Deccan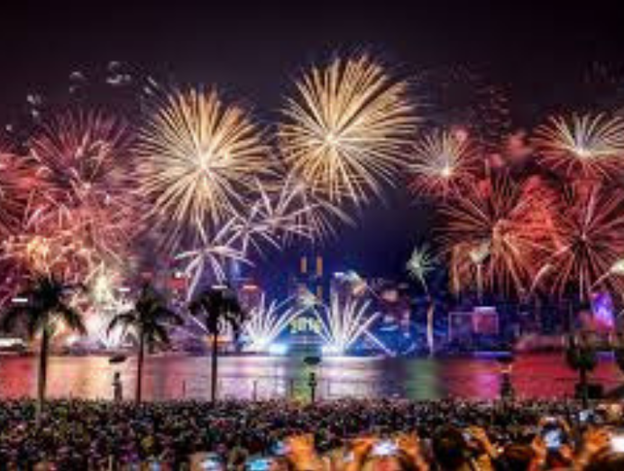 Pinterest
Lots of food dance, masti, firework, and plenty of events! The 31st night at Taj is jam-packed with events. And this place is certainly the pick of top places hosting New Year Parties in the city of Nizams. The Bollywood night the Taj takes on the center stage from 8 pm and looks perfect with all the possible shows lined up for the great evening.
With continuous fireworks, live music, and exciting performances waiting to enchant you, there's nothing more you would ask. Yeah, they have unlimited food and drinks in the house too!
Timings: 8 pm to 12 am
Venue: Taj Deccan Road Number 1, Banjara Hills
Entry fees: INR 2999 early bird gold stag, INR 4999 early bird gold couple
What's special: Fashion show, magic show, tattoo stalls, selfie photo booth, continuous fireworks, New Year countdown, and Best Couple Awards
8. Cafe Hut-K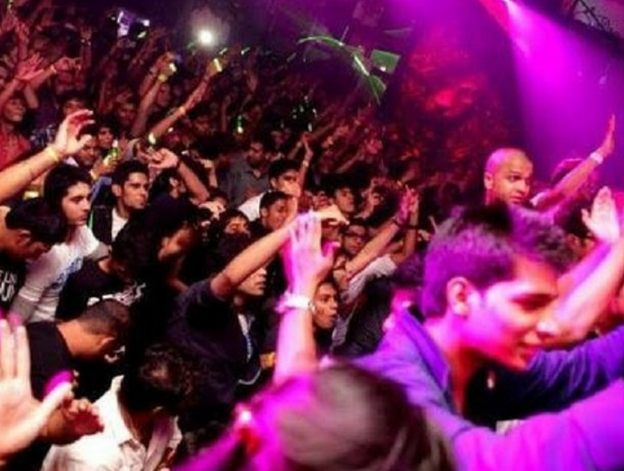 Pinterest
When you have the wonderful company of DJ Ashy from Kolkata and Dj Rahul Bhardwaj from Hyderabad you know that your party worries are sorted! At Cafe Hut-K the premium entry pass can be procured at a rate as low as INR 999. The pass also allows you to have an access to 2 starters.
Amid floating sky lanterns and fireworks, you can actually celebrate the best of the New Year parties in Hyderabad.
Timings: 7 pm to 1 am
Venue: Cafe Hut-k, Jubilee Hills, CBI Colony
Entry fees: INR 999 per person (premium pass)
What's special: Hawai theme, sky lanterns, fireworks
9. Leonia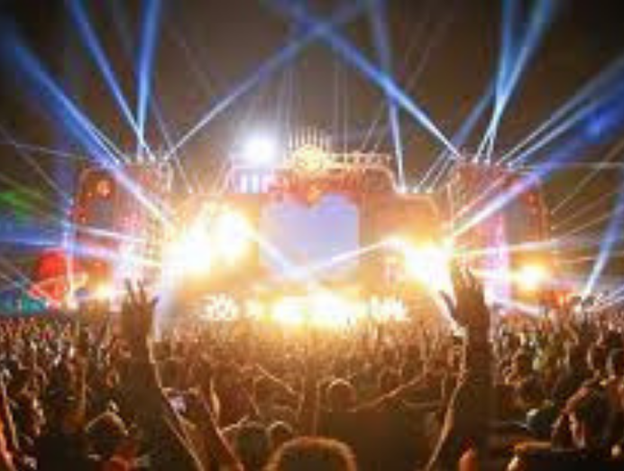 Pinterest
Enthral yourself with the popular singing sensation of South India. The chosen ones come to enchant you on a memorable evening at this one of the popular New Year 2019 party events in Hyderabad. More music, fun, and remarkable performances await you as the night leads you to a remarkable New Year 2018.
Timings: 8 pm to 1 am
Venue: Leonia Holistic Destination, Bommaraspet, Shameerpet, Ranga Reddy District
Entry fees: INR 1999 for early bird stag, INR 2999 for early bird couple
What's special: Wonderful performances by LV Revanth, Maalavika Sundar, Anurag Kulkarni, Lipsika Bhashyam, Simran Choudhary
10. Ramoji Signage Area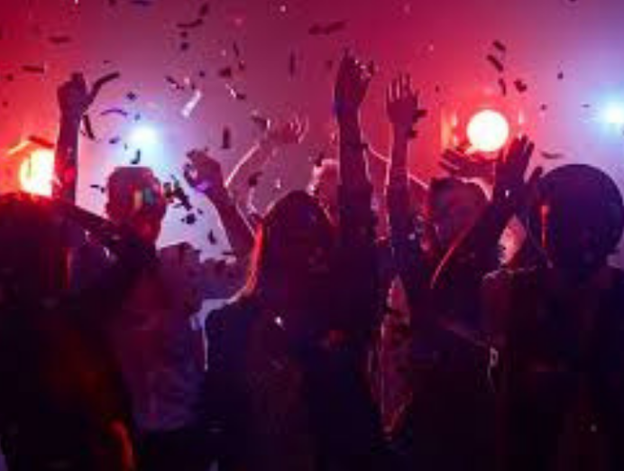 Pinterest
Of all the wonderfully lined up New Year events in Hyderabad the Twirl Into Sparkling New Year Eve Party at Ramoji Flim City is the biggest musical show you would find anywhere in South India. The best part of this event is the performance by Usha Uthup, the renowned singer from South India. Her magical voice followed by the series of colorful events makes sure that your New Year Eve Party is celebrated in the best possible way. Food courts and sparkling shows in the queue would ensure that you have a time of your life.
Timings: 8 pm to 1 am
Venue: Ramoji Signage Area, Ramoji Film City
Entry fees: INR 4999 for couple entry, INR 2999 for accompanied adult with couple
What's special: Performance by Usha Uthup, dance troupe, international acts, performance by DJ Shiva Prasad, emcee interaction