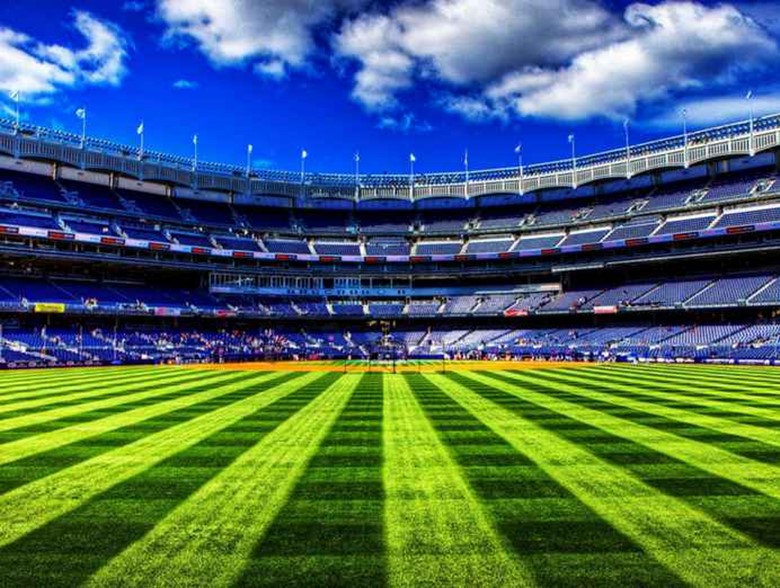 Football! One word but plenty of emotions behind it. I think each and every sports lover in this world has a separate place for football in his or her heart. This game has a craze all over the world and this game is mainly played in the western countries. But the craze of this game is all over the world during any particular tournament. And during the world cup each and every country gives best to qualify in best 32. In western counties this game is also called soccer.
Some football fans lives in eastern countries but are now in a mood of travelling to the cities to live their dream of seeing and supporting their favorite team while the team is giving the best in field for their country and fans. Here are some cities to travel for crazy and diehard football fans to travel for living their dream.
1. Madrid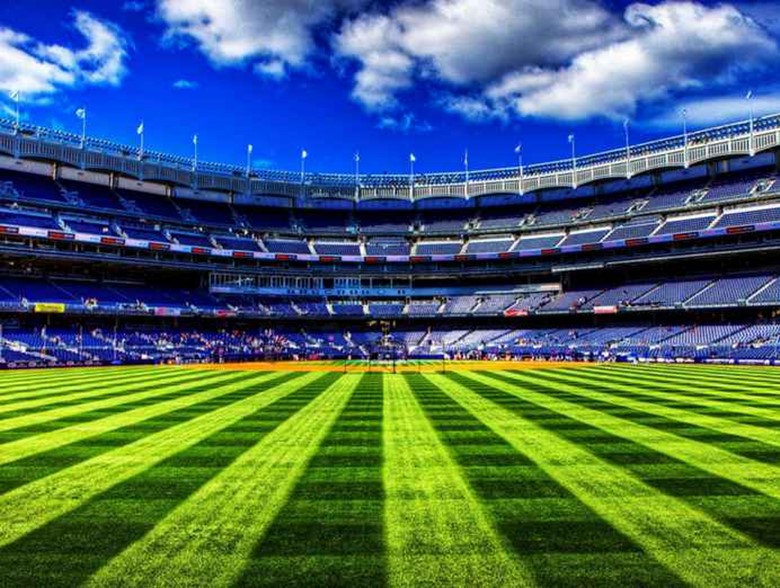 Source: flikr
Not only home to some of the best teams in Spain but also in the world, Madrid is a football pilgrimage. Visit the legendary 85,000-capacity Santiago Bernabeu Stadium, which has been home to Real Madrid since 1947, and the Wanda Metropolitano, where the underdog Atletico club play (as of 2017). Watching a match at the Bernabeu is an unforgettable experience but fans also ought to take the specialized tour of the pitch, changing rooms, and more. You can even sit on the uber-comfortable seats in the presidential box and take a photo of yourself with the European Cup. Just 250 metres from the Santiago Bernabeu Stadium, AC Hotel Aitana is a contemporary hotel with balconies overlooking the Paseo de la Castellana, one of Madrid's main boulevards.
2. Dortmund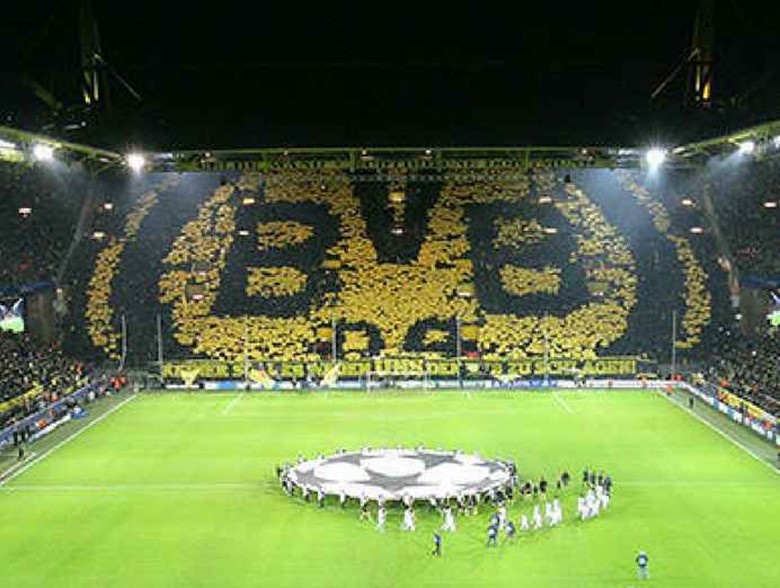 Source: wordpress
Westphalia Stadium in Dortmund is home to one of Germany's most prestigious football teams, Borussia Dortmund, one of only three German clubs to have lifted the European Cup. The stadium is also the biggest in the country, with room for over 80,000 spectators. But it's the atmosphere that draws fans from far and wide; with its huge capacity and the largest open-plan terrace in Europe, the stadium is spectacular when filled with deafening cheers and colour. There's also an on-site museum tracing the history of the club from its founding in a Dortmund pub in 1909, to its current star status. Eat barbecued bratwurst and drink German beer at Strobels, a beloved bar for footy fans just seconds from the stadium. And stay at Mercure Hotel Dortmund Messe & Kongress, also practically next door to the football.
3. Manchester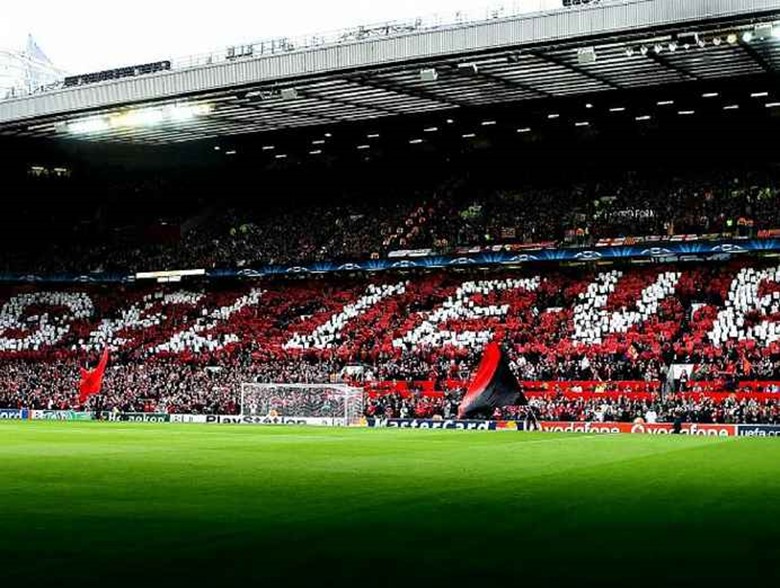 Source: flikr
Although football fans all over Britain are pretty passionate about the sport, Mancunians are especially so. The home of Manchester United (currently the most valuable football club in the world) and Manchester City, there's a wide selection of matches to see. Head to Old Trafford and take a tour of Old Trafford museum and the stadium in the days leading up to the game. Here, you'll see the number seven shirts worn by iconic players Eric Cantona and David Beckham alongside other precious memorabilia, before getting to visit team changing rooms and VIP stands. Diehard fans should stay at Hotel Football Manchester, just opposite Old Trafford.
4. Porto Alegre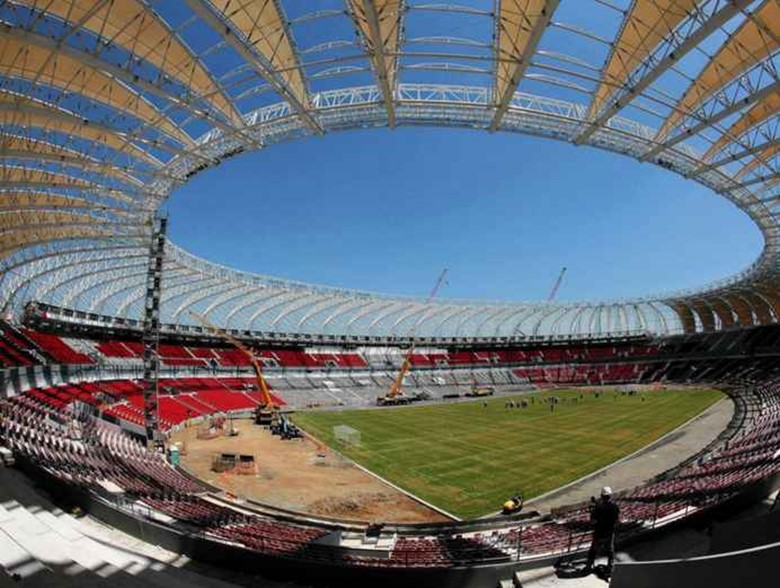 Source: wordpress
Porto Alegre – the capital city of Brazil's southernmost state (Rio Grand do Sul) – is home to one of the nation's biggest clubs, Sport Club International. Although the club plays a number of sports, football is their forte. Their base is the recently-refurbished Estadio Beira-Rio, a stadium built on the banks of the Guaiba River, inside a leafy park, with a capacity of over 51,000. The renovations included the installation of a hi-tech metal roof that changes colour and shields the crowd from heat or rain, and improved acoustics, meaning an even more electric atmosphere for fans. Check into the highly-rated Intercity Porto Alegre, a 5-minute drive or half-hour walk from Estadio Beira-Rio.
5. Turin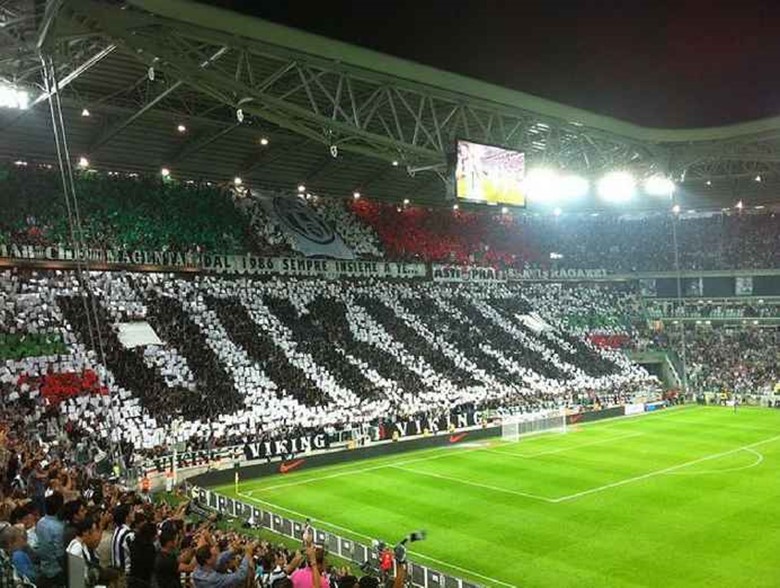 Source: flickr
Home to two major Italian teams, Juventus and Torino, the northern Italian city of Turin offers a lot of excitement for enthusiastic football fans. Juventus Stadium, home to the eponymous Serie a football club and with capacity for more than 41,000 spectators, is probably the city's most sought-after venue (so get tickets in advance). The Match Day Special Tour is a must, while the Stadium museum is filled to the brim with shining trophies, football shirts and cardboard cutouts of the most seminal players. Stay at B&B Cascina Barolo, just five minutes' walk from Juventus Stadium.
6. Buenos Aires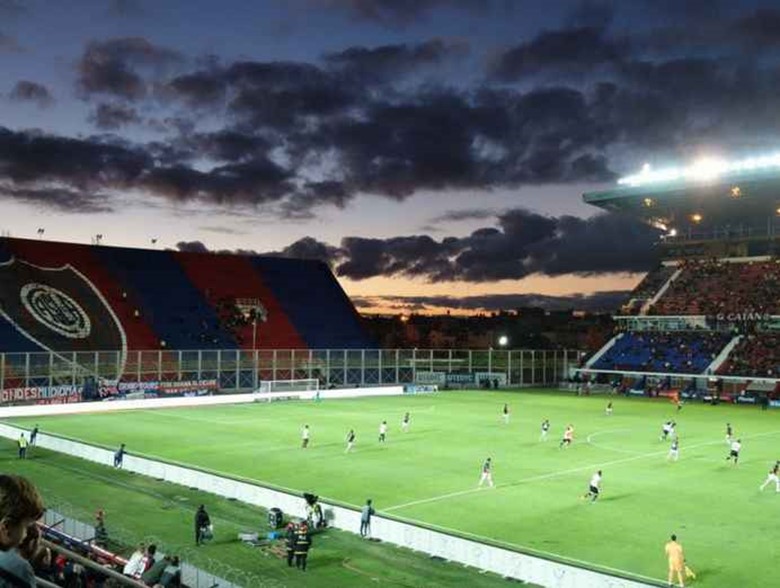 Source: flikr
Football is sacred in Argentina, and the celebratory spirit that takes over Buenos Aires with every weekend game is infectious. Each club and stadium has a unique appeal, whether it's the huge stands of La Bombonera (the chocolate box) where the Boca Juniors play, or Estadio Presidente Peron, the home of Racing Club. But the real blockbuster is the Estadio Monumental Antonio Vespucio Liberti, the biggest stadium in the city and home of renowned club and Boca Juniors' arch rivals, River Plate. It officially opened in 1938 and its mammoth circular grounds still play host to major games, including most of the Argentine national team's home matches. Whichever you choose to visit, the energy of a constantly-singing, jumping and air-punching Argentine crowd is truly fantastic. Two blocks away from the Estadio Monumental Antonio Vespucio Liberti, River House Bed & Breakfast has a terrace from which you can see the stands and hear the crowds roar.
7. Barcelona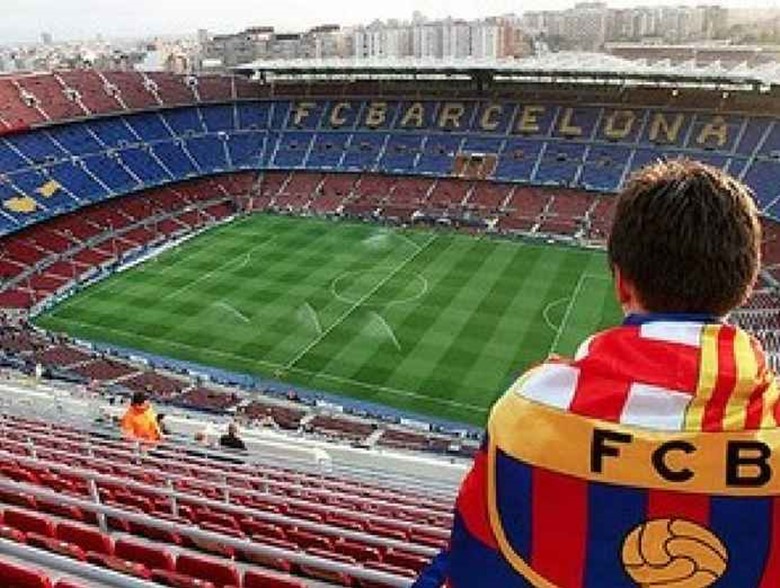 Source: flikr
Barcelona offer epic soccer experiences, but our hat goes off to the seaside, tapas-loving town of Barcelona. Camp Nou, the home stadium of F.C. Barcelona, holds just shy of 100,000 spectators and is the largest stadium in Europe. Located a quick 15-20 minute taxi ride from the city center, Camp Nou is also easily accessible by the metro. Once inside, you'll witness one of the greatest teams to play the game and hopefully catch the magical footwork of the already-legendary Lionel Messi. For the ultimate soccer experience, plan well in advance (and pony up a little dough) to book seats at the epic annual game between Barcelona and Real Madrid, known as El Clasico. It's one of the greatest rivalries in sports, so definitely catch it if you can. Like any true Barcelonian, when the game is finished, you can go back to eating tapas! Our favorite spots are Quitmet y Quimet and Cerveceria Catalana.
8. Milan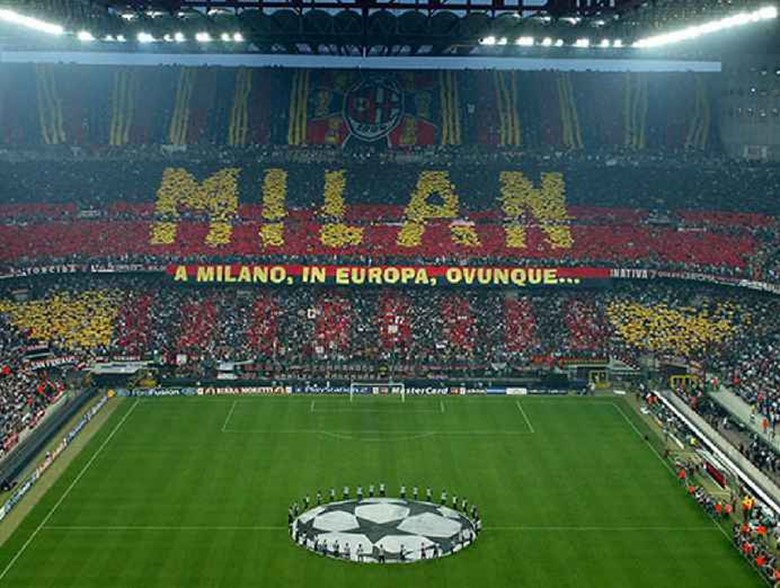 Source: flikr
Fashion and finance may come to mind when you think of Milan, but football should, too. Italy's most modern city is home to two stellar teams, Internazionale Milano (Inter Milan) and Associazione Calcio Milan (AC Milan). Both teams play at the famous San Siro Stadium, which lies about 20 minutes outside of the city center and is best accessed by Uber or taxi. Fill up on pizza and pasta in town first, because there aren't too many restaurants near the stadium. However, on game day, plenty of concession kiosks sell beer and fan gear, so you'll want to get there a little early to breathe in the atmosphere. The Italians keep the songs going throughout the match, so familiarize you with a few of the basic chants and don't be afraid to sing along. When the game is over, duck into Baretto 1957, a bar located immediately outside the stadium on the northeast corner, for a (hopefully!) celebratory drink. The game day watering hole is nothing fancy, but it's a fan favorite and has remained basically unchanged for decades.
9. Mexico City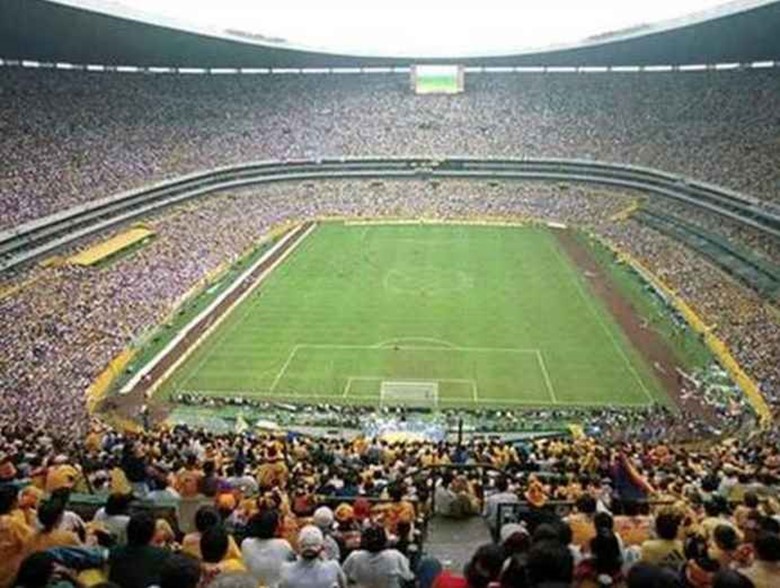 Source: pinterest
Even if you do not like football, you can't deny it'd be awesome to hear the famous announcer yell "GOOOOOAAAALLLL!!!" for 45 seconds straight at a game in Mexico City. The vibrant and bustling capital of Mexico loves soccer as much as they love their tequila and tacos. It's one of our favorite cities to visit in general, but the passionate fans and energetic atmosphere make for an amazing soccer experience, as well. Estadio Azteca is the place to go. Home to one of the Mexican League's (Liga MX) premier teams, Club America, this behemoth of a stadium holds over 104,000 spectators and is located in the southern Santa Úrsula neighborhood. It's known to be one of the toughest stadiums for opposing teams to visit; not only are the hometown fans boisterous, but the high altitude can make it difficult for winded opponents to catch their breath. While there isn't a ton to do in the neighborhood itself, the stadium can be reached from the metro line or a 30-minute taxi or Uber ride. When the match is done, head back to the center of town for the classic Mexico City post-game meal: late night tacos al pastor at El Farolito, with locations in Condesa and other neighborhoods, and wash it all down with a cold Tecate.
10. Seattle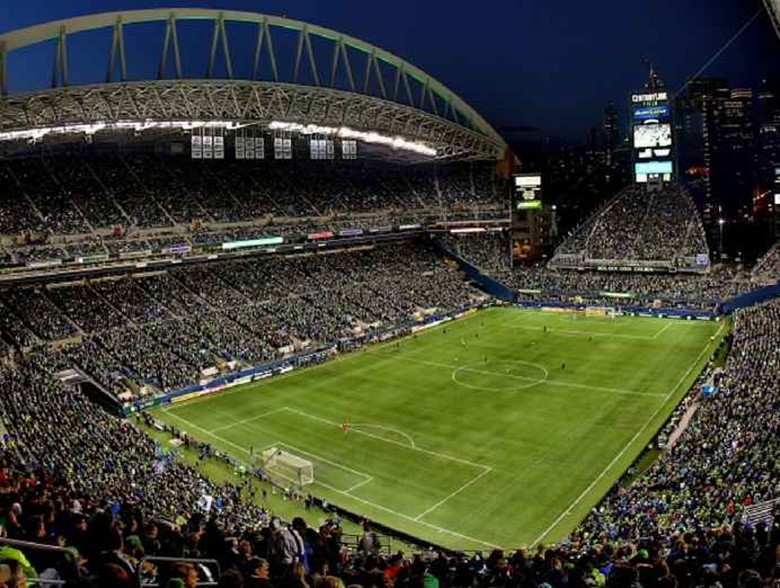 Source: flikr
If Seattle is any indication for the direction American soccer fans are headed, then we're excited. Major League Soccer (MLS) has really gained significant traction in the United States over the last few years. Sure, big names like David Beckham, Thierry Henry and Frank Lampard (at the twilight of their careers) have helped bring attention to the league, but there's a genuine growth in soccer here and it's thrilling to watch. Nowhere in the U.S. are the fans as loud or as proud as they are in Seattle for their home team, Seattle Sounders F.C. They're so passionate about their soccer that Seattle's rightfully earned the nickname Soccer City, USA. Catch a game at CenturyLink Field, which is also where the Seahawks (the "other" football team) play, and we promise you won't regret it. The average crowd size at a Sounders games is almost twice that of any other MLS team—and twice as much fun, too. So next time you find yourself planning a trip to the scenic city on the shores of Puget Sound, skip the Starbucks and head to a soccer game instead.
So the football fans get up make plans and travel to the best of the above places according to you. Take your group with you to experience the best of the experiences of life.