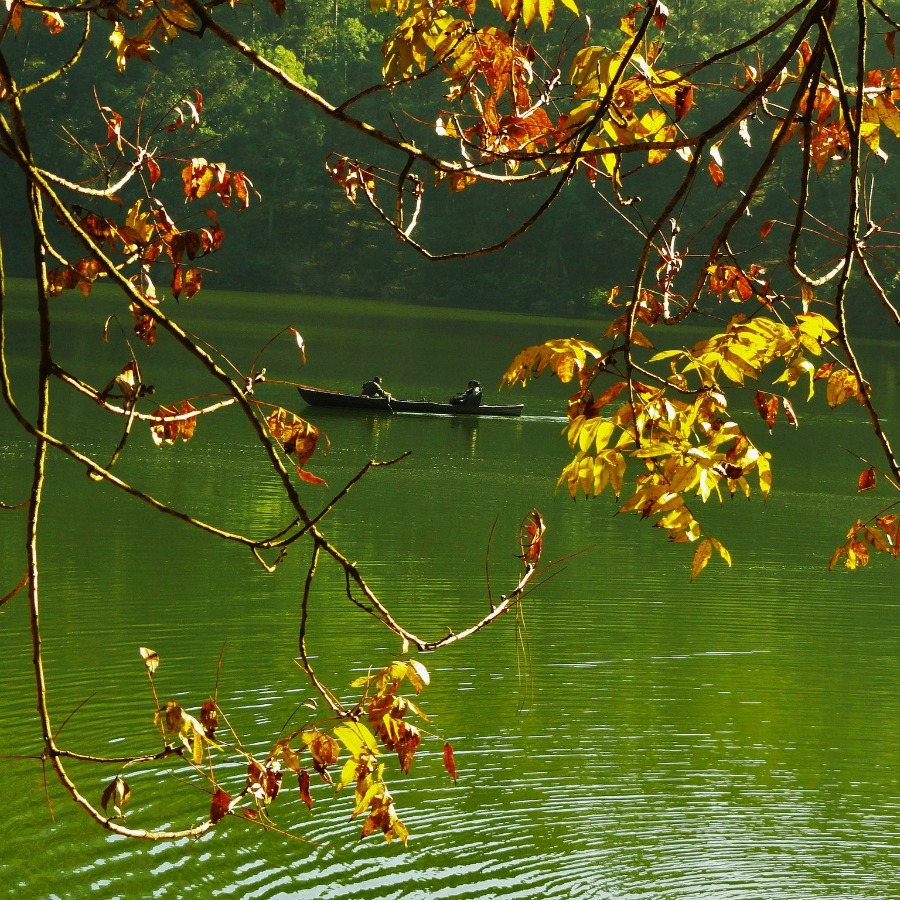 Image Credit : Flickr/iSHAAN Dave
Nainital is also known as the Lake City. This hill station is situated in the lap of green mountains of Uttarakhand. This place is in the top 10 hills station of India. This little valley is at the height of 2084 m above the sea level. The centrally located lake is the main attraction of this valley and gets its name from this lake. This stunning bright green lake is bounded by green hill of Kumaon, there are lots of things to do in Nainital. From Boating, visiting temples and church, heritage building and many more exciting things are waiting for you. This is one of the most favorite tourist spot for honeymooners and couples. This place remains crowded with tourists. If you want change from your daily busy schedule and want to spend quality time with your friends and family than this is one of the best weekend destinations for you. So don't waste your time, pack your bag and get set go for Nainital.

Things to do in Nainital
Before you start your journey, here is the list of 15 Things to do in Nainital:

1. Enjoy Lake Tour and Boating
---------------------------------------------------------
Best Deals for the Month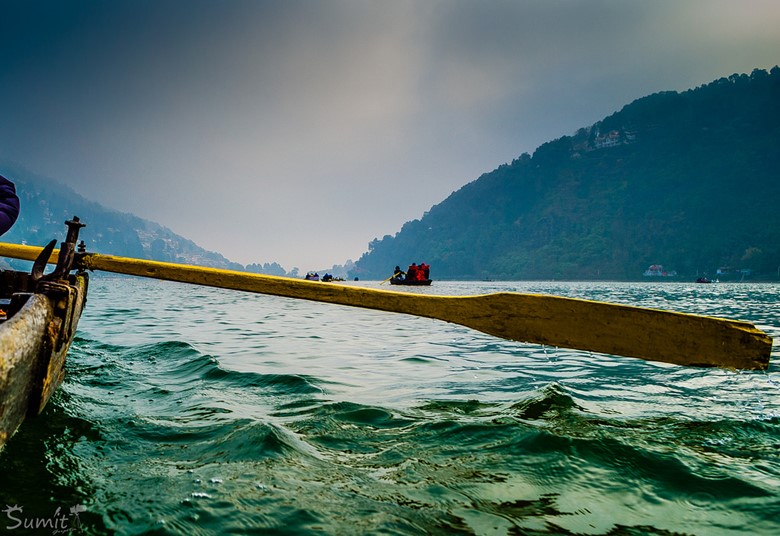 Image Source: flickr.com/Sumit Gupta

Best way to spend time in Nainital is to hire the boat and enjoy lake tour with beautiful scenery. These boats are available for 30 minutes to 1 hour, although you can hire for long period as well. You can enjoy boating in several lakes like Naukuchiyatal, Bhimtal, Sattal, Khurpatal and Nani. If you want to do fishing then you can choose Sattal, as fishing is allowed in this Lake. This is a perfect weekend destination to rejuvenate your peace.

2. Enjoy the sight of Himalayan Ranges from Tiffin Top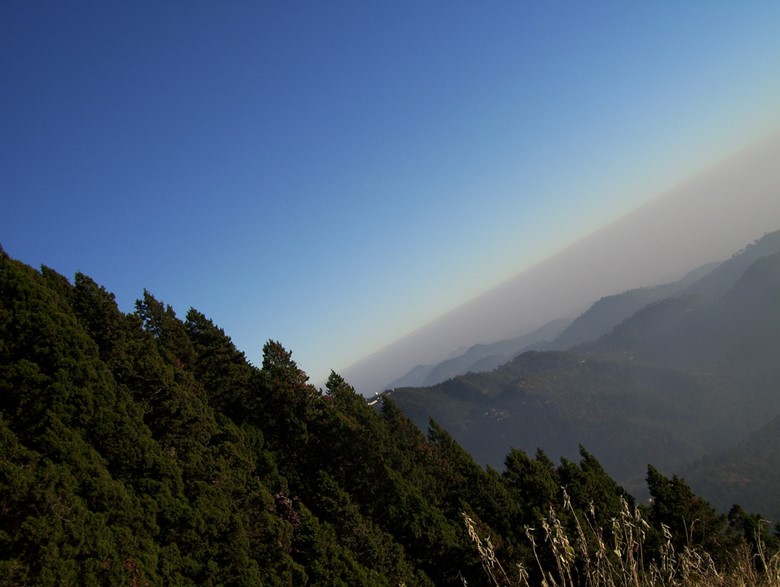 Image Source: flickr.com/Sudip Pal

Out of many things to do in Nainital, watching sunrise from Tiffin point is one of them. You can catch a glimpse of Himalayan range and witness the most awesome sight. This place is just 4 km away from Nainital and you can also do trekking here. if you like horse riding you can also do horse riding here.

Other Amazing Experiences 
[woof_products per_page=3 columns=3 is_ajax=0 ]
3. Visit High Altitude Zoo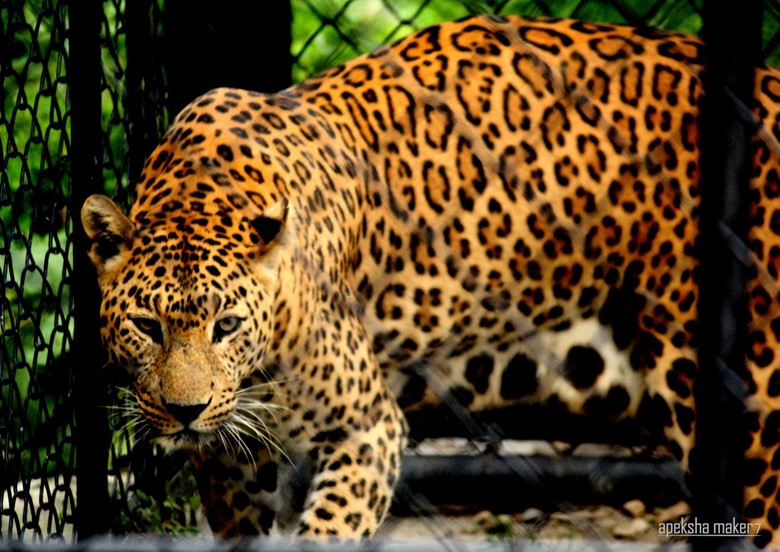 Image Source: flickr.com/apeksha maker

This High Altitude zoo is solitary wildlife of its kind in Uttarakhand. This Zoo is in the Sher ka Danda Hills and located at the height of 2100 meters above the sea level. This zoo I covered with attractive flora and fauna including some ornamental plants and rare flowering. Here you will find lots of oak plants surrounded by flowers of Barberries, Rose, Hibiscus, Rhododendron, Acer and Acacia.

Here you will find wide varieties of wildlife species like Siberian Tiger, Snow Leopard, Goral, Tibetan Wolf, Black Bear, Himalayan Martin and many more wild animals. Besides these animals you will find beautiful birds like Babblers, Hill Partridges, Woodpeckers, Peacocks and a huge range of Pheasants. This is best weekend Getaway to enjoy with Friends and Family.

4. Get Shopaholic at Tibetan Market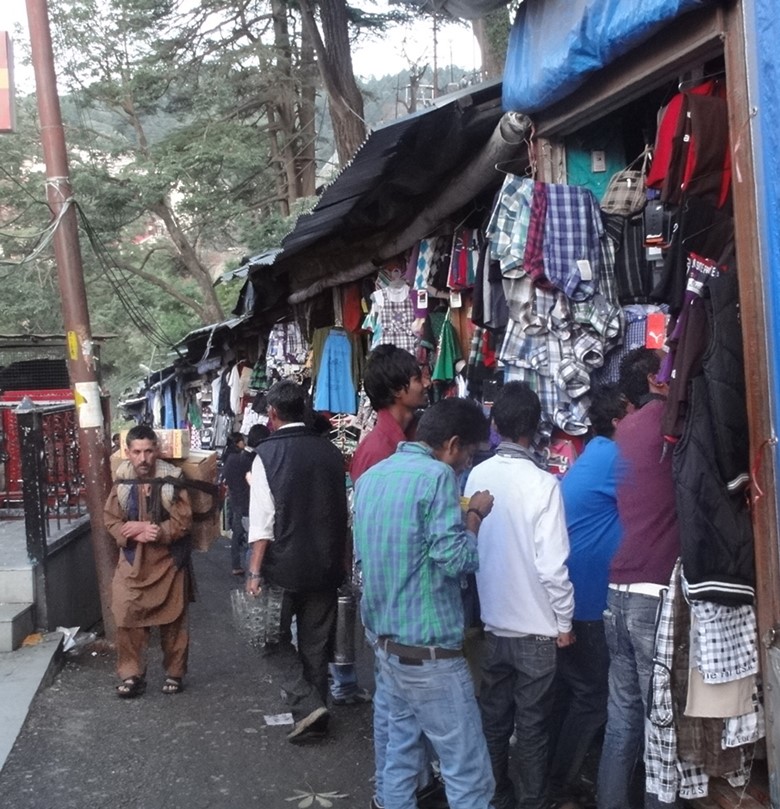 Image Source: flickr.com/WCities

Shopping is always a fun. Collect souvenir from Tibetan market where you can find handicraft made by locals. This market has varieties of shops and shacks offering local goods and food, you will get impressed with its uniqueness and vibrancy. Exquisite scarves, Bags, traditional Dresses, intricately designed shawls, accessories and watches are few things, which are sold here. This is the best way to get refresh during weekend getaway.

5. Experience Golden Sunset at Hanuman Garhi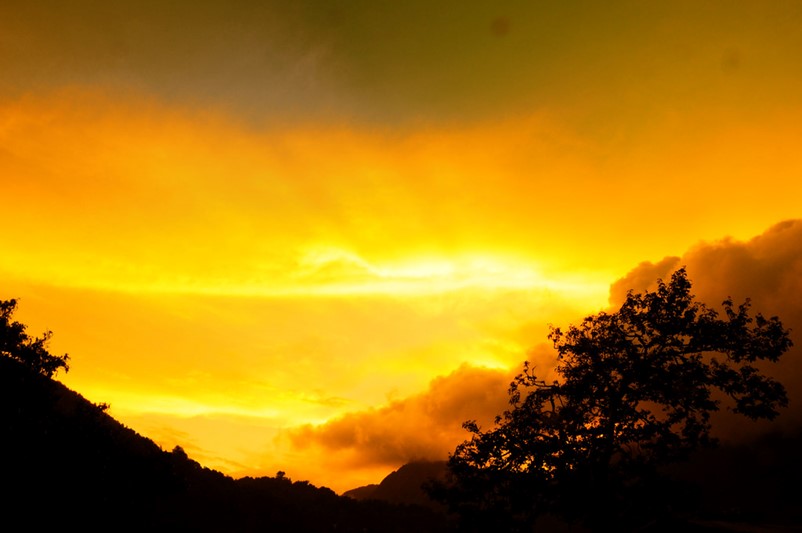 Image Source: flickr.com/Gaurav Pande

Get inner peace at Hanuman Temple. Feel the freshness and positive energy in the divine air. The enchanting temple bells and scenic views will surely hypnotize you in its beauty. This place is 3.5km away from Bus stand. Experience the most romantic and beautiful sunset here. With the beauty of Sun and temple you will surely fall in love with this weekend destination. In many hill station you have experienced the sunset, where slowly sun gets set towards the hills, here you will experience sun getting disappear. You can also sit in the park and can spend lots of time talking together.
6. Ropeway of Nainital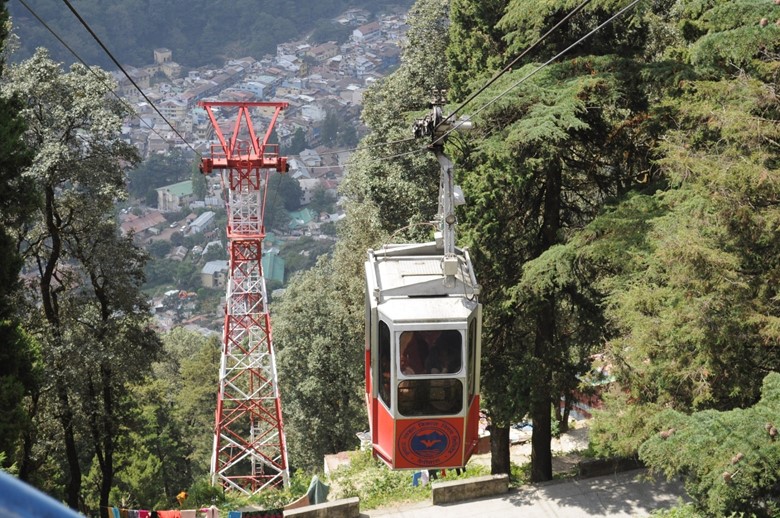 Image Source: flickr.com/Anil Vyas

Get bird's eye view of the city with this ropeway. This ropeway will take you from Mallital to Snow View, passing through peaks and enchanting beauty of Naini Lake and other breathtaking views. This will give you complete view of the city. In season you must book your tickets in well advance. If you like height and love to capture bird's eye view, then this is the best weekend getaway for you.
7. Enjoy Mall Road and buy Fancy Candles.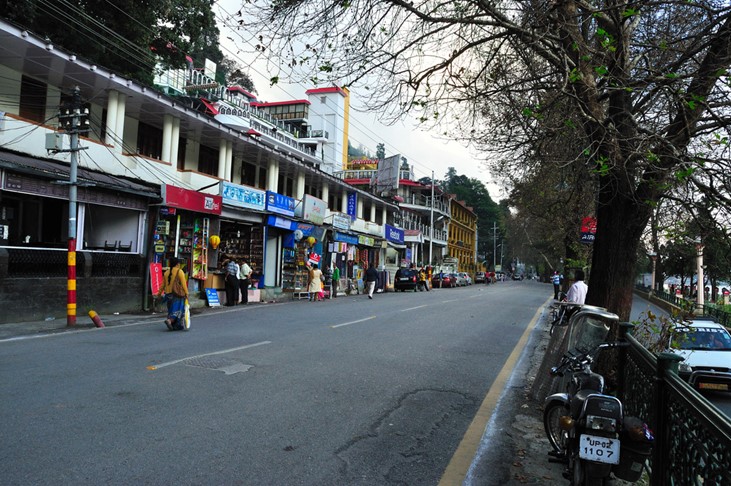 Image Source: flickr.com/draskd

Enjoy the Mall road of Nainital, this place get surrounded by locals and tourists in the evening. You can purchase lots of things from here, besides this grab the local food and snacks. Nainital is famous for candles. Here you can get candles of all types and size. Buy these candles and décor your house with beauty and aroma and don't forget to bargain to get best deal.
8. Explore the Divine side at Naina Devi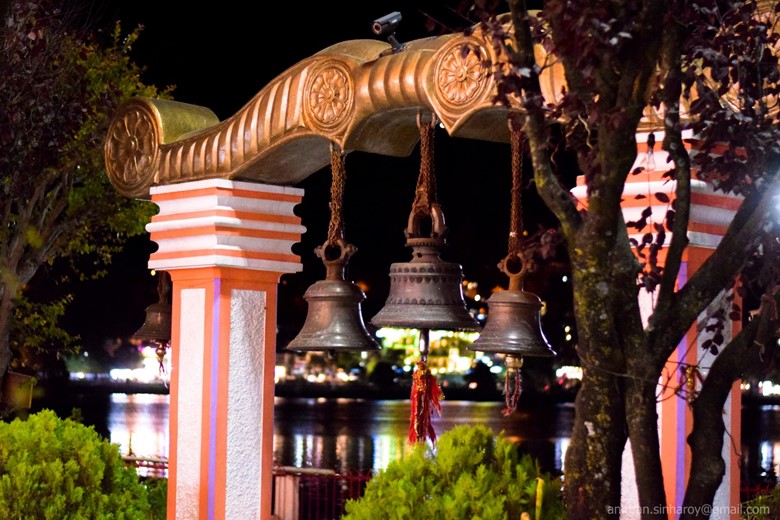 Image Source: – flickr.com/Anirban Sinharoy

Naina devi is one of the divine destination at Nainital. You will feel rejuvenated by visiting this religious place. After getting blessings enjoy the environment and get refresh. The Naina Devi shrine is devoted to goddess Naina Devi. It is considered as 64th Shaktipeeth's in India.
9. Learn Rock Climbing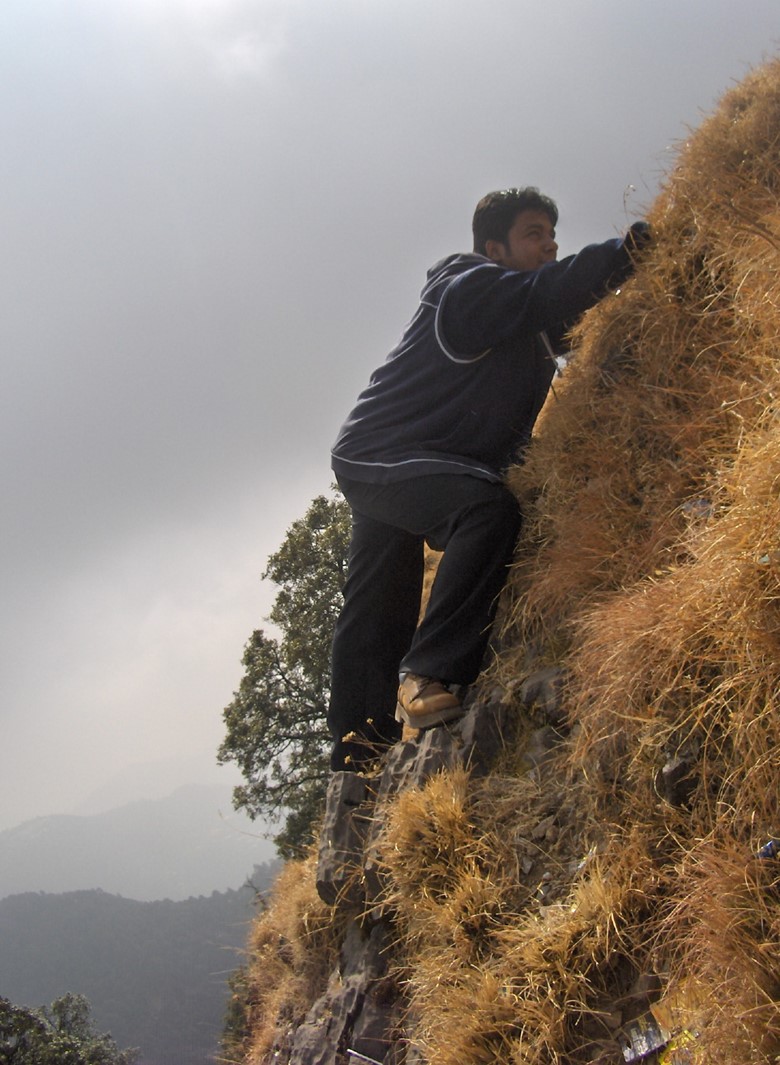 Image Source: flickr.com/Sachin Sharma

Near the Cave Garden there is a rock climbing spot. Here you can learn rock climbing, if you are amateur climbers than this place is not for you. Here you can join 7 days course. This course will cover abseiling, climbing, river crossing, scrambling and bouldering. If you are staying in the city for long and looking for some real thrilling experience than this is the best weekend destination.
10. Buckingham Palace of India! Governor's House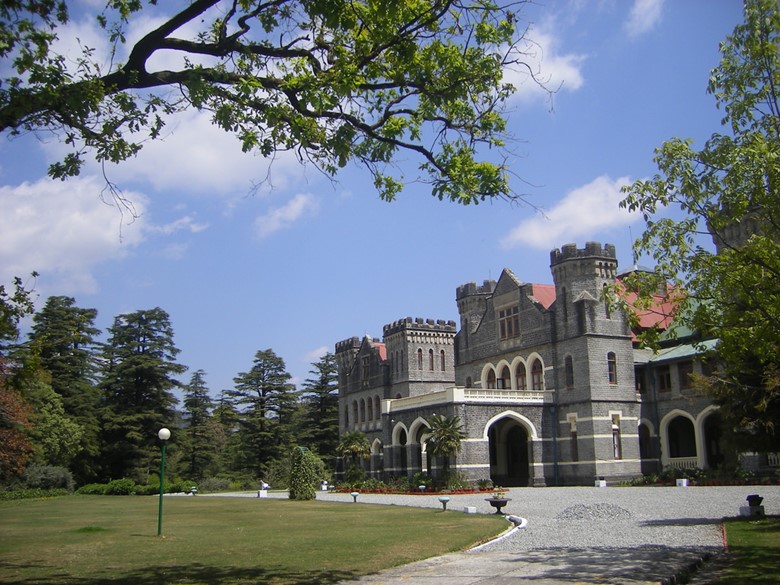 Image Source: flickr.com/mouchak2011

The Governor's House of Nainital gives feeling of Buckingham Palace London. This 2 story mansion has 113 rooms, however visitors are only allowed in its golf course and vast lawns. This governor's house was constructed in 1924. Here you can find several types of flora and fauna and even you can capture several scenic views.
11. Jim Corbett National Park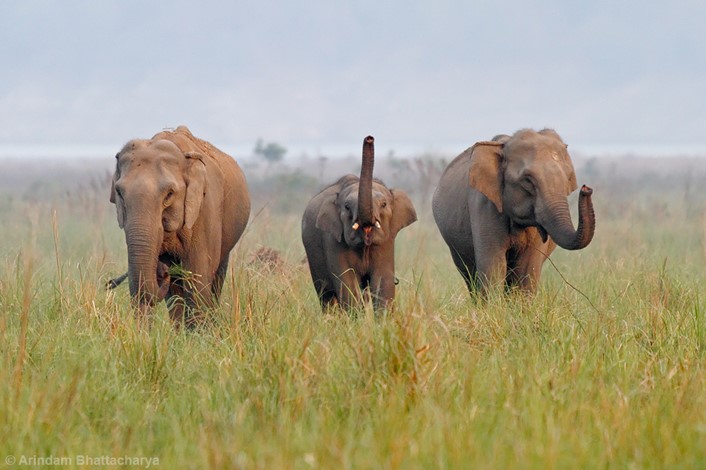 Image Source: flickr.com/Arindam Bhattacharya

Jim Corbett National Park is one of the must visit places in Nainital. It is the oldest national park of India. Jim Corbett is 65 kilometers away from Nainital. It is one of the biggest Tiger Reserve in India. If you are lucky enough, then you can spot a tiger or else enjoy watching other animals. This place is adventurous and full of excitement, which makes this place most visited weekend getaway. The best time to visit this place is from October to June. Here you can take safaris on elephants, canter and jeep will surely add adventure and excitement in your tour.
12. Kilbury and Pangot Bird Sanctuary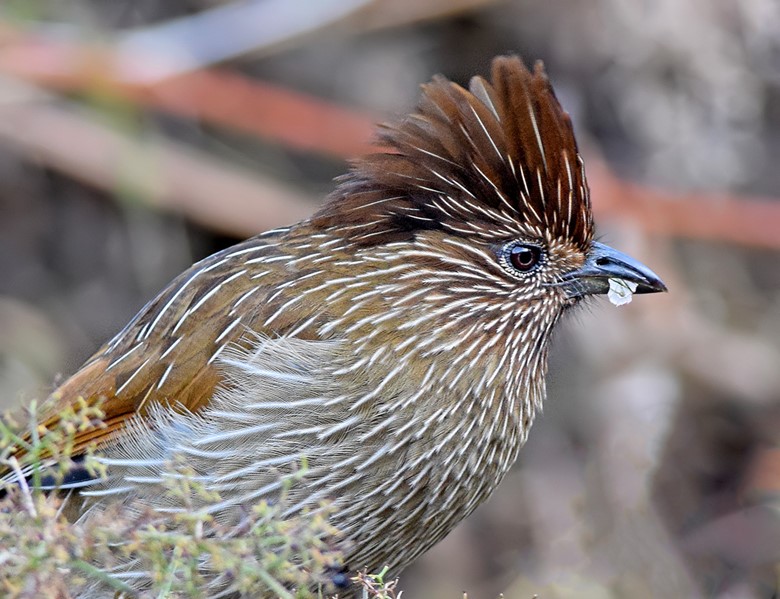 Image Source: flickr.com/shrikant rao

Far from the hustle and bustle of the city, Kilbury and Pangot is the best place to go around Nainital. These are great places for bird lover and you can witness more than 500 species of the birds in Kilbury. On the other hand, in Pangot you can enjoy the enormous beauty of the nature, this heart shaped Hamlet is the best place for silent lovers to calm their inner peace. Here you can find enough resorts and home stay to enjoy the nature and relaxing in the lap of nature. These places are the best weekend destination for all kind of people.
13. Enjoy trekking at Cheena Peak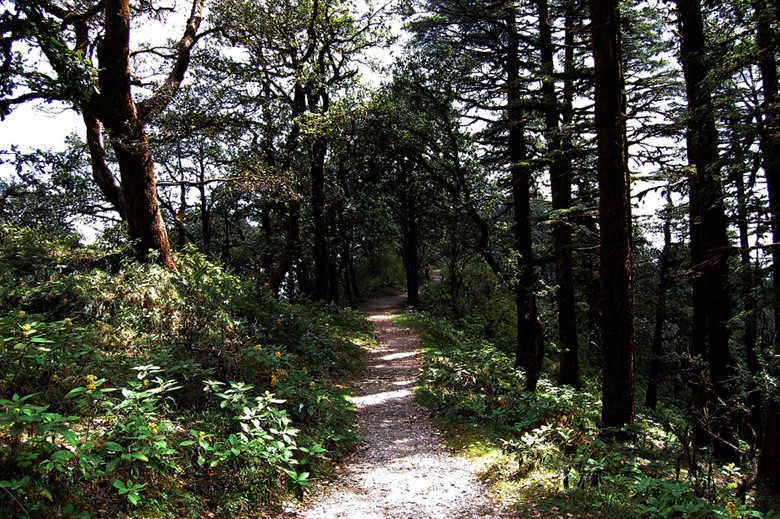 Image Source: flickr.com/sandy226b

This is the highest point of Nainital and also known as China Peak or Naina Peak. This is major tourist point and many people come here to add adventure in their tour. This trek is easy where you will cross deodar, Pine and Cypress forest. The view from the top is breathtaking and most fascinating. If you are in Nainital and love trekking then this must be in your to do list. It is the best weekend getaway for trekking lovers.
14. Fascinate in the Beauty of St. John Church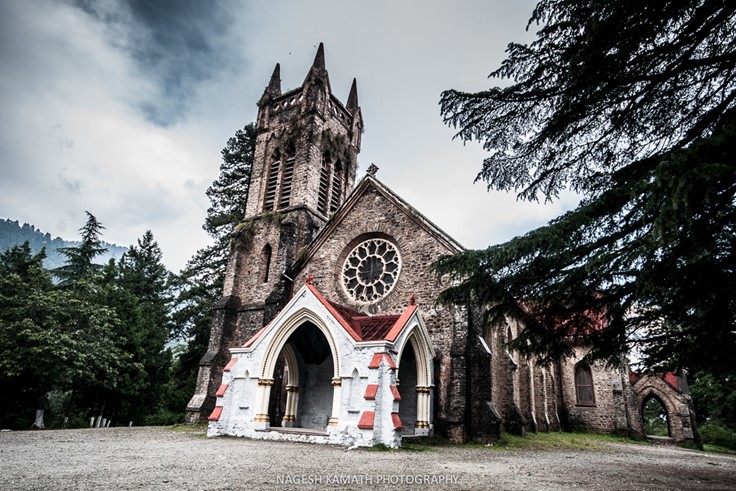 Image Source: flickr.com/Nagesh Kamath

This church was constructed in 1844 and is one of the oldest places in Nainital. This place is situated at isolated hills of Mallital. St. John Church stands away from noise and bustling of the city. Besides this church there is a school still you will love this place and will find this place calm and silent. Here you can click photos and can capture the beauty of the church. This is nice weekend getaway.
15. Visit Gurney House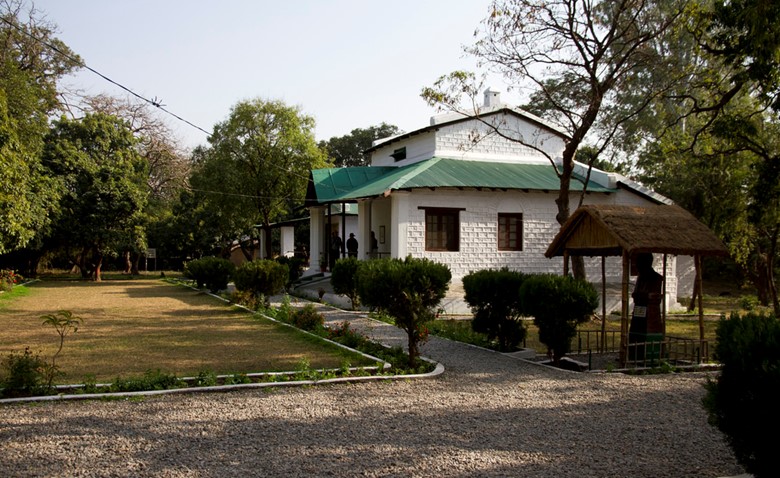 Image Source: flickr.com/Paul lan Holt

This house is situated on the hills of Aryapatta and was the home of the most inspiring author of last century, skilled hunter and jungle hero Jim Corbett. He used to live here with his sister Maggie Corbett. This house is now owned by Nilanjana Dalmia, and it is her private property. You will surely love to visit this place. This house has been converted into Jim Corbett Museum and open for tourist from 9am – 6pm.
Save
Save