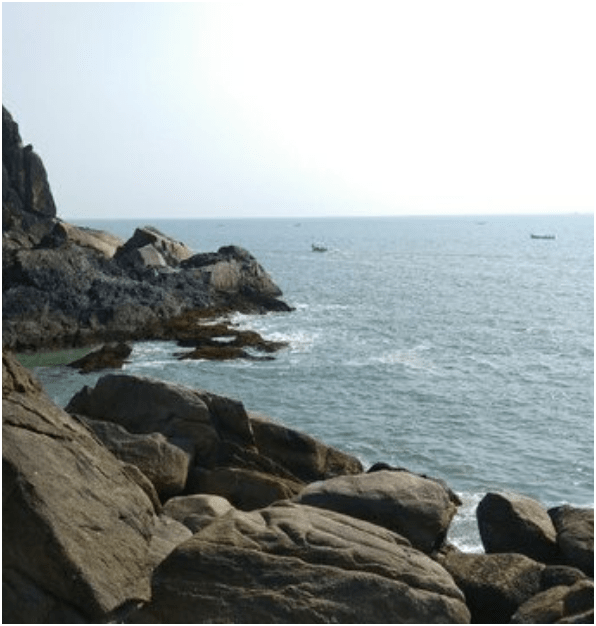 Goa is the smallest state located in the western region of India. Goa is the most popular tourist destination in India. The state is bounded by Arabian Sea on one side and the land on the other sides. Goa is one of the most famous tourist spots in India  because of its history, beaches, beauty and culture. Every year, Goa is visited by big numbers of international tourists and domestic tourists for its popular white sand beaches, places of worship especially the churches, exciting nightlife, hippie markets, glitz and glamour and World Heritage-listed architecture.

Best Beaches In Goa

1.Baga Beach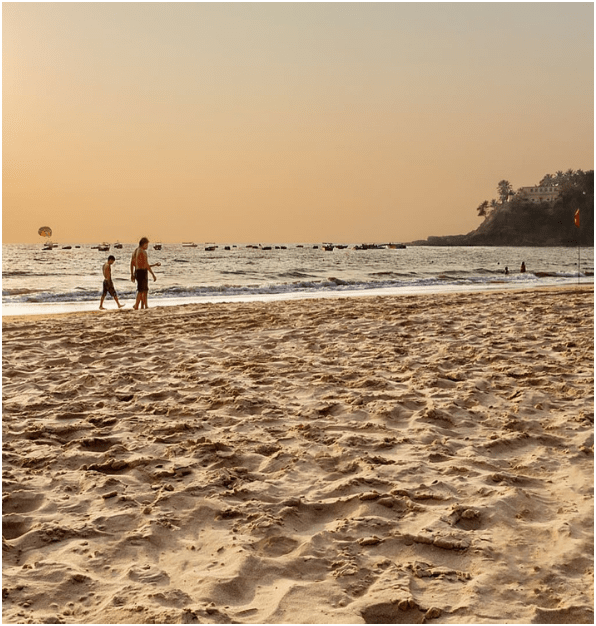 Image source: goibibo.com

---------------------------------------------------------
Best Deals for the Month
The Baga Beach in Goa is known to be the best beach in goa according to many tourists.

The Baga beach is the ideal beach if you are looking for a place where you can relax and laze some sun, while listening to the enchanting sound waves. The beach is perfect for a family and/or friends day out. Also, if you are a big shopaholic this is the right beach for you. It's famous for its beautiful nightlife, taking a salt bath as this beach is blessed with huge sea waves, delicious seafood and lively beach parties. If you enjoy the crowd, drinking and dancing to the groovy music, this beach is the perfect beach for you to all this.

2. Candolim Beach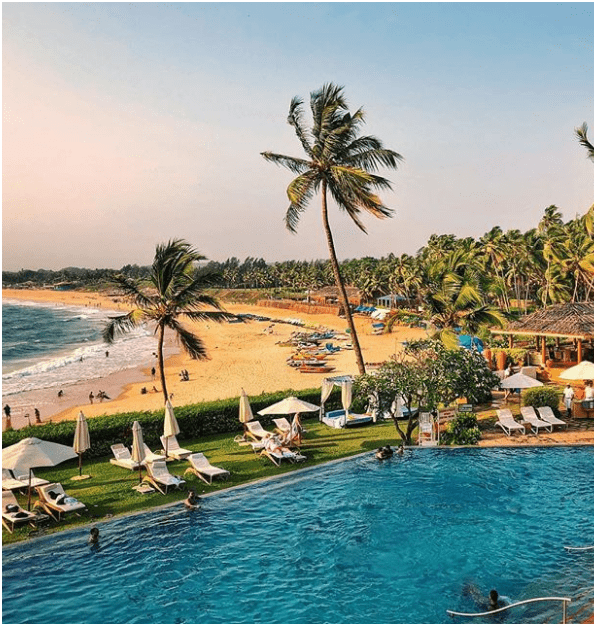 Image source: thegoavilla.com

The candolim beach is very well known for its scrubbed sand dunes and rave culture. It is located in a small town in Goa called Candolim. It is located very close to the Baga Beach and is very famous for its market. It is considered the best option to spend time for the honeymoon couples. Its scenic beauty and calmness attracts a lot tourists from all around world. It's one of the cleanest beaches as some of the private beaches. You can have an amazing fun with 'Dive Goa' activity here which makes the beach one of the best beaches in Goa.

3. Calangute Beach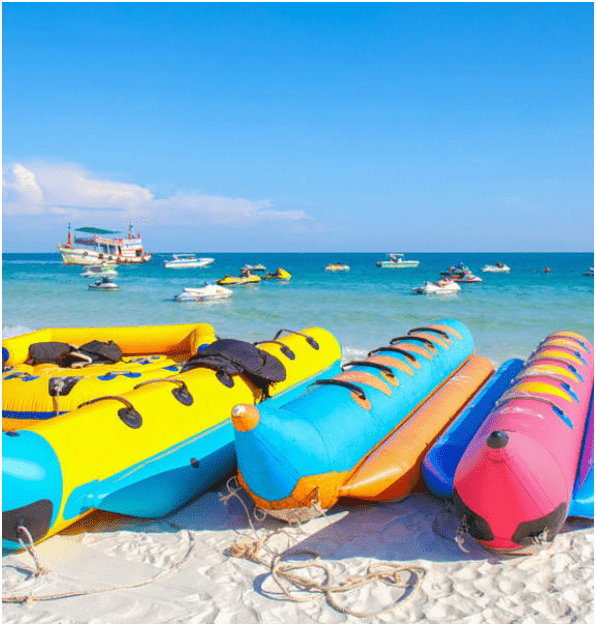 Image source: thrillophilia

Calangute Beach is also called as 'Queen Of Goa Beaches'. It is famous for its golden shimmering sand, uber cool clubs,  Goan cuisine and drinks. Do not forget to try its best and most famous authentic seafood. Here, you can also indulge in activities like water-scooter rides and parasailing.

4. Sinquerim Beach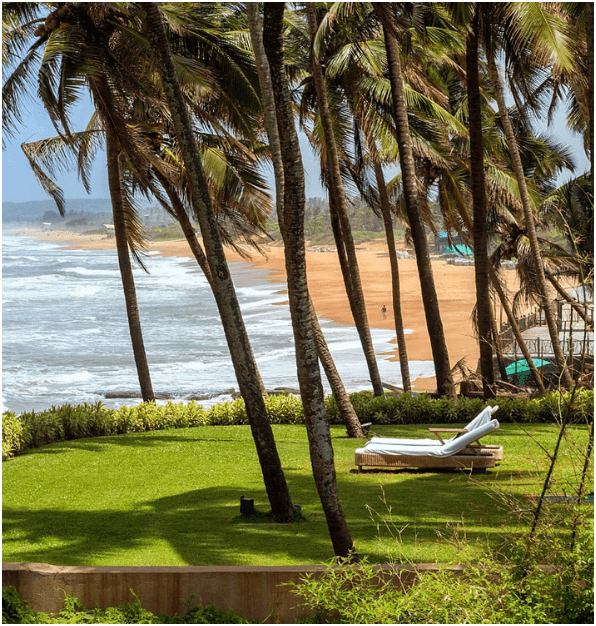 Image source: goibibo.com

Sinquerim Beach is known for its vast golden sand.     One should definitely try its water sports like snorkeling, banana ride, and parasailing. And after you are exhausted with the water adventures you can head straight to the amazing food stalls and grab some delicious Goan-munchies. You can also visit the very famous Aguada fort which has a beautiful architecture, and The Aguada Lighthouse.

5. Vagator Beach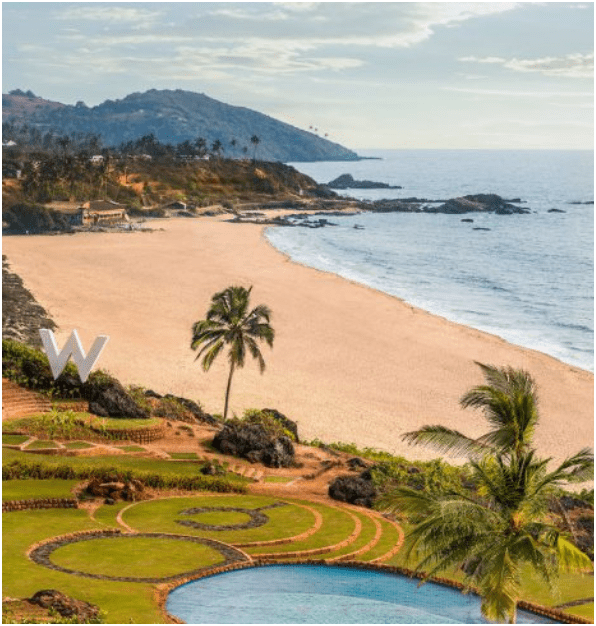 Image source: cntraveller.in

Vagator is a must visit beach when in Goa. Vagator Beach is known for its rustic beauty and picturesque scenery. It is a very clean serene beach like some of the private beaches in Goa. if you are tired of the hustling culture of the other beaches, this beach's calmness and natural beauty will attract you towards it. It is famous for the chopara location where the bollywood movie, 'Dil Chahta Hai' was shot and the rave culture. You can also indulge into activity such as laid-back of your choice.

6. Anjuna Beach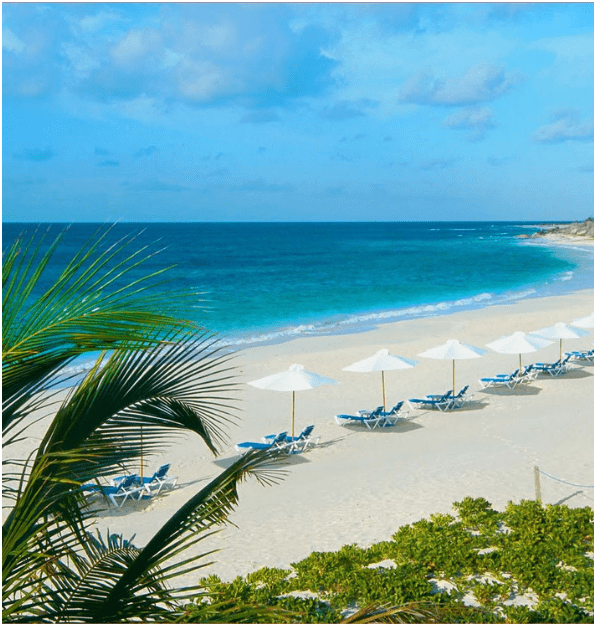 Image source: travellifejourney.blogpost.com

Anjana beach is known for its rock formation, gently swaying palm trees and golden vast sand espandation. The rock formations impart a unique fascinating appearance to the beach. It is one of the most famous beaches in Goa. It is famous for its party culture, rave parties, full moon parties, trance music parties. If you happen to be there on wednesday you should really checkout the Wednesday Flea Bazaar which offers you an wide range of Goan apparel, mementos, funky jewelry and much more.

7. Arambol Beach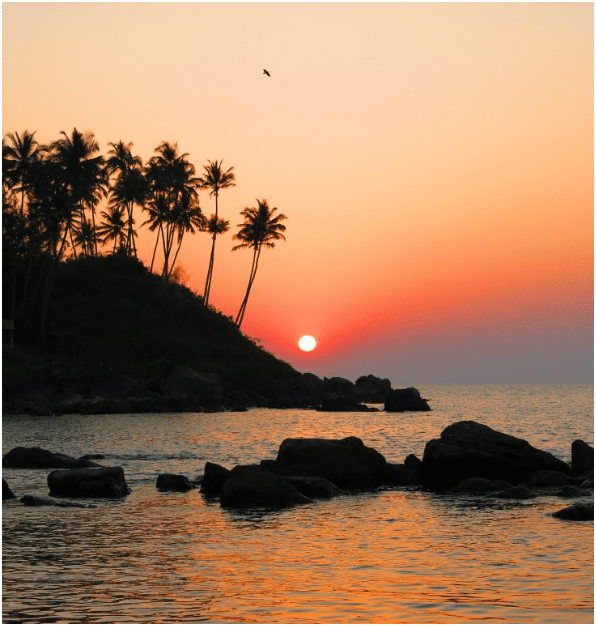 Image source: yesofcoursa.com

If you are planning on going to a beach with family and that is pocket friendly, Arambol beach is the place! It is the northernmost beach in Goa. it has extraordinary views and amazing food stalls. It is curved shape and is safe for kids with the presence of many coast guards. It is famous for paragliding.

8. Morjim Beach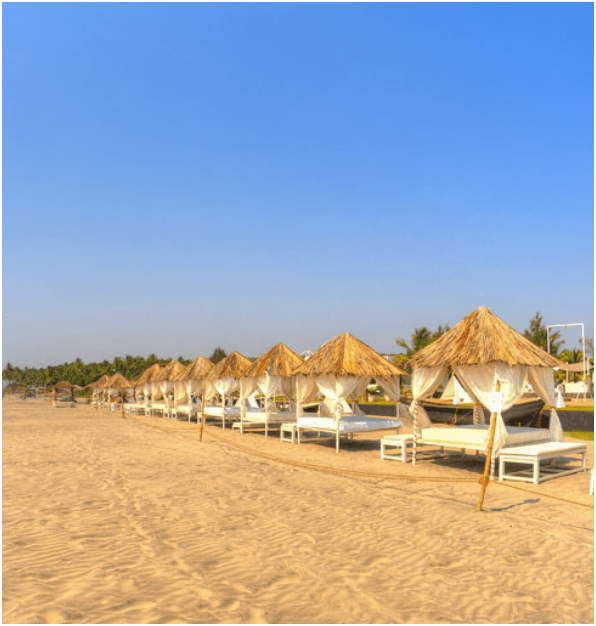 Image source: travelpeopleindia.in

Morjim beach is also known as Turtle Beach. If you are looking for a peaceful and quiet atmosphere, this is the right place. Referred to as the Turtle Beach, Morjim Beach is nestled amidst verdant locales.it has a serene atmosphere and is one of the best beaches in Goa. it is famous for the Olive Ridley Turtles nesting places which are spread over the beach and bird watching. You can also get to sight some very rare species like Sand Plover, Kingfisher, Sandpipers and Cuckoo.

9. Miramar Beach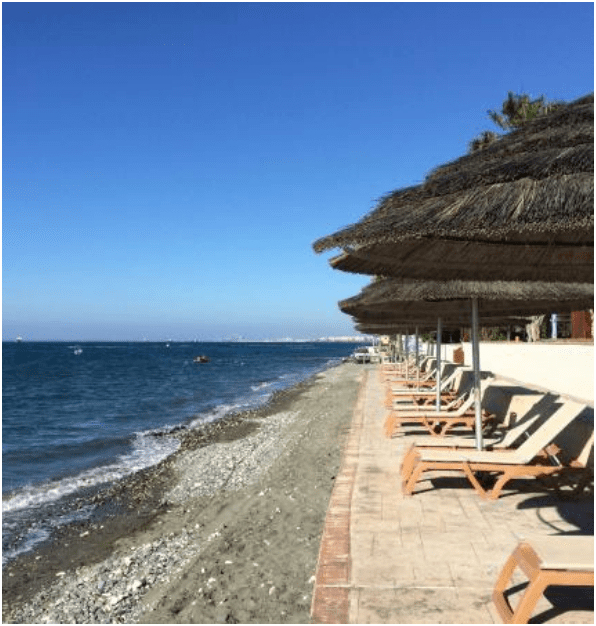 Image source: tripadvisor.com

Miramar Beach is also known as the Golden Beach because of its golden sand. It is the right spot to spend some alone time. The occasional chatters of water birds,clean sand, and fresh air will surely energize your mind, soula and body. It is also very famous for sunrise and sunset views. You can also indulge in activities like jet-skiing, water skiing and water gliding. It is one of the famous beach in Goa if you want to have an enchanting experience.

10. Ashwem Beach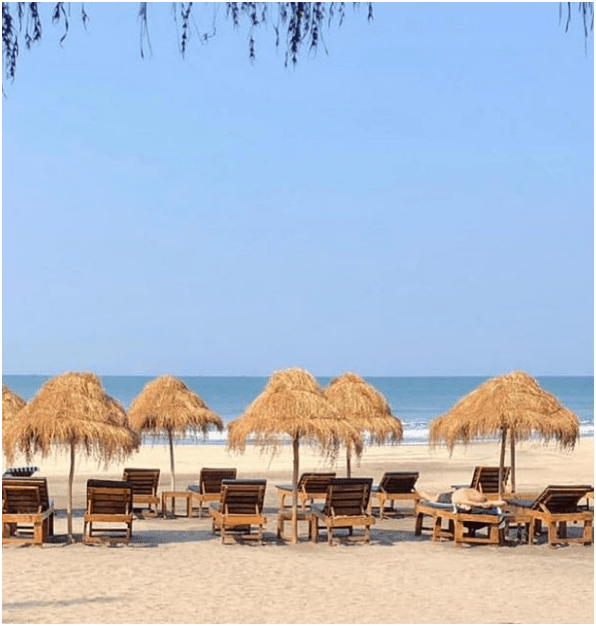 Image source: thegoavilla.com

Ashwem Beach is the home of many petite Olive Ridley Turtles. It is located at south of the Arambol Beach. The beach is an isolated beach in Goa away from its maddening crowd and is the best to spend some sweet time there it is famous for turtles, markets and boutiques. It has a great market for shopping. You can also indulge in activities like swimming, basking under the sun. the beach has long sand, clear blue waters and a beautiful coast etched in goa landscapes.

11. Colva Beach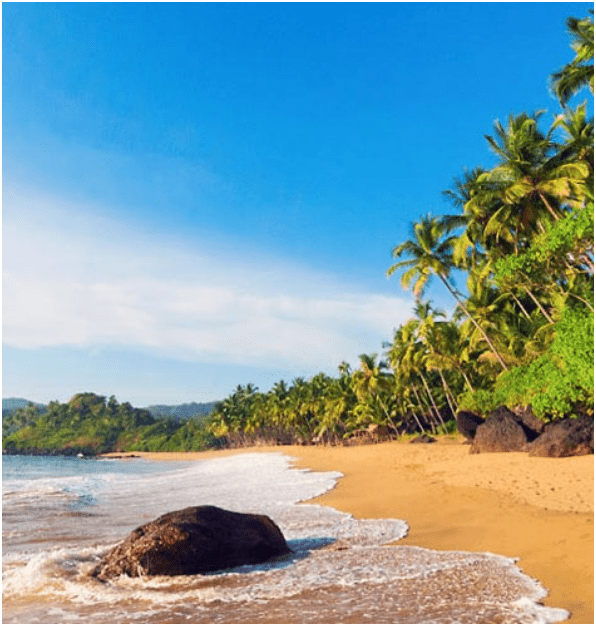 Image source: swantour.com

Colva Beach is famous for pubs and happening beach shacks. The beach has golden sand and is fringed with coconut trees. As it is one of the most famous beaches in india, you will not only come across Indians but foreign crowds too. The major crowd pleaser is the amazing food served on the food stalls on the beach. When you are there, you should definitely take part in activities like parasailing, speed boat rides, snorkelling and jet skiing.

12. Palolem Beach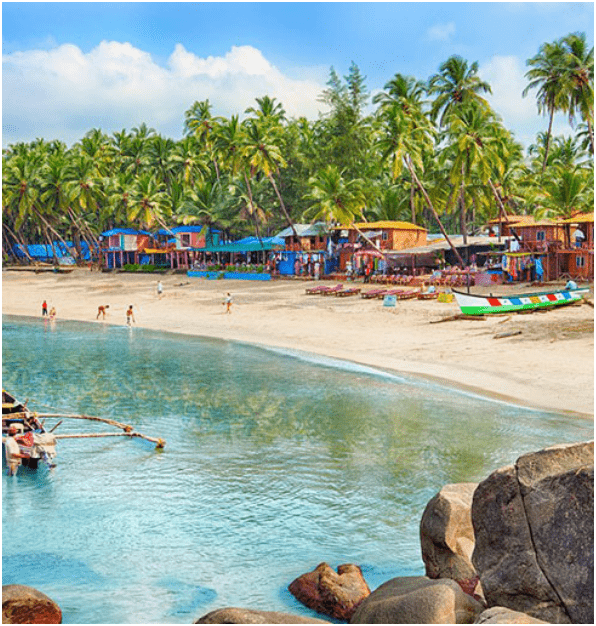 Image source: hotelfurtunegoa.com

Palolem Beach is most famous for its silent night disco which is also a  major attraction of the beach. It is mostly visited by the fisherman and foreign tourists. It has a very serene atmosphere. The silent disco is a different kind of disco which appreciates the sound band after 10 pm. Alongside you can go for dolphin spotting, watersports, and relax by indulge in activities like ayurvedic therapies and yoga classes.

13. Agonda Beach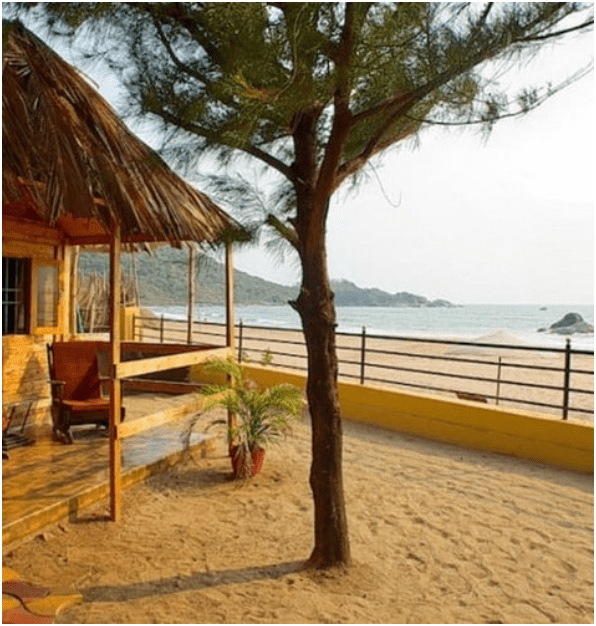 Image source: thegoavilla.com

Agonda Beach is a beach with less crowd. People mostly come her for swimming, relaxing and sunbathing as the waves of this beach are calm. There is a church located on the middle of the beach which is considered an important attraction of the beach.  Agonda Church in the middle of the beach is an important attraction of the beach. You can have a peaceful hideout on this beach. You can also involve in other activities here like dolphin spotting, yoga, hiking and meditation.

14. Majorda Beach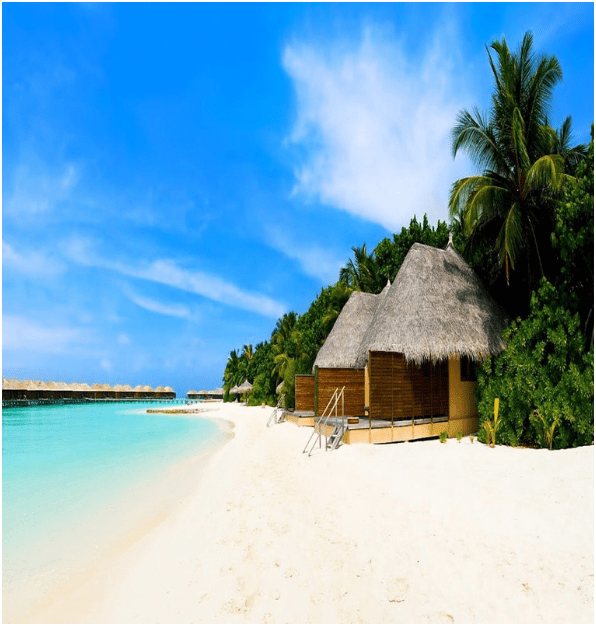 Image source: lbb.in

Majorda Beach is also called as the foodie paradise for the tourists. It will give you the feels of one of the hidden beaches in Goa. it has a mythological connection with Lord Rama. It is believed that the Lord Rama was brought here in his childhood days when he was kidnapped. Some also say that this the beach Lord Rama came to this beach in search of Goddess Sita. it's luxury accommodation and its choice of seafood. Also, watersports here like paragliding, and skiing and majorda should be shot in the night schedule only.

15. Butterfly Beach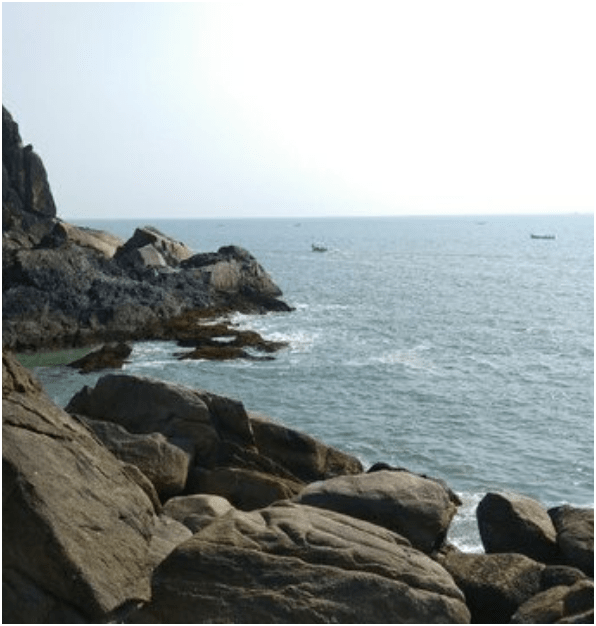 Image source: trell

If you want to spend a tranquil away away from the rush of the city and the crowd, this is the ideal beach. The beach is home to many beautiful butterflies which is also the reason behind the name of this beach. You can also spot many dolphins here. The beach gives a breathtaking sunset views.  This beach is the hidden beauty in Goa which is gradually turning into a famed spot.