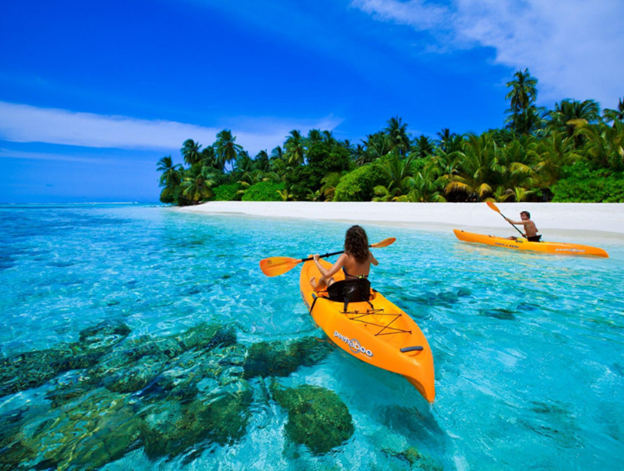 EXCITING EXPERIENCES IN AND AROUND BANGALORE
1.Anthargange Night Trekking and Caving Adventure.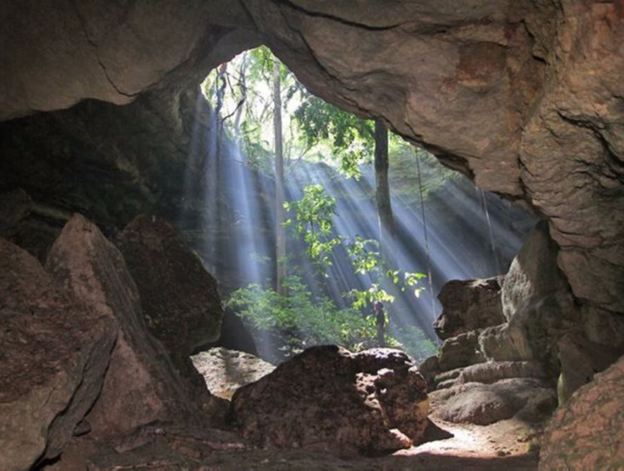 Imagesource: weekendthrill.com

Situated in  kolar district, 70 kms from bangalore. The numerous caves here and rocky hills formed from the volcanoes are for sure like any adventure traveller's  dreams come true. A day outing to this place would be a great option as there are many adventurous activities here like rappelling, trekking, rock climbing, and cave exploration that you can enjoy. There is also a night camp for all the adventure seekers to get the thrills. Transportation to and from Bangalore is available.

---------------------------------------------------------
Best Deals for the Month
2. Wine tour at Ramnagar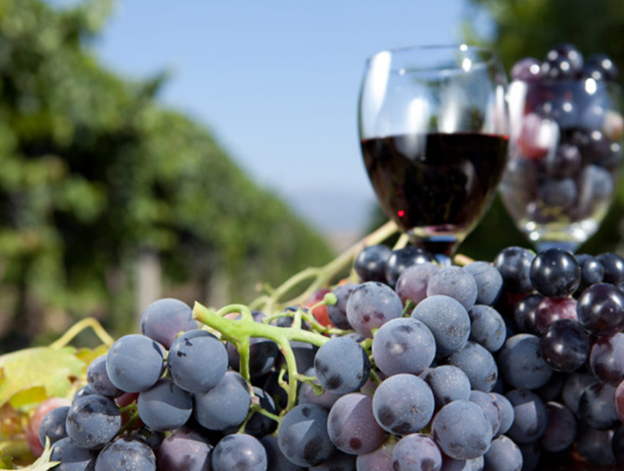 Imagesource: nativeplanet.com

At a reasonable  price of around 150 rupees, we had to kind of mention this. If you are of the legal age, enjoy your occasional glass of wine and if you are are curious to know more, then this is your kind of tour. After you reach this place at ramnagar town, you can get to learn some fun and amazing facts about the wine making process, appreciate it and enjoy your drink by drinking in a professional way. The best part  of this experience is you get to try sample of 5 different types of wine that include Indian and French much cheaper than your local pub or bar.

3. Night Trekking at Kunti Betta.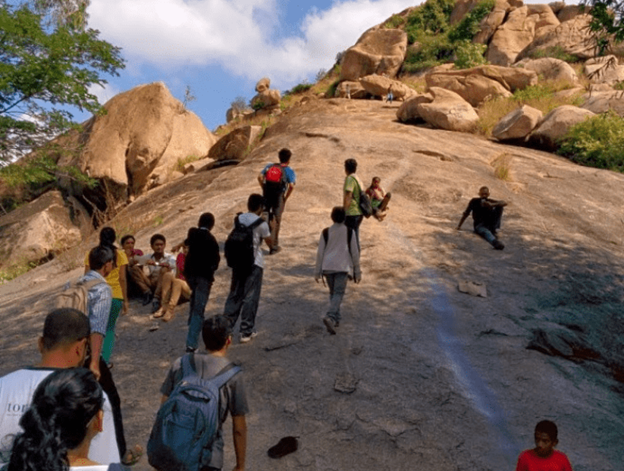 Image source:bangaloretrekkingclub.com

For a crazy midnight adventures,  explore the nocturnal mysteries of Kunti Betta with your friends and family. Stunning to look at, it is believed that this is the very hill where the Pandavas and Kunti resided during their exile period.

4. Mountain Biking at Dandeli Jungle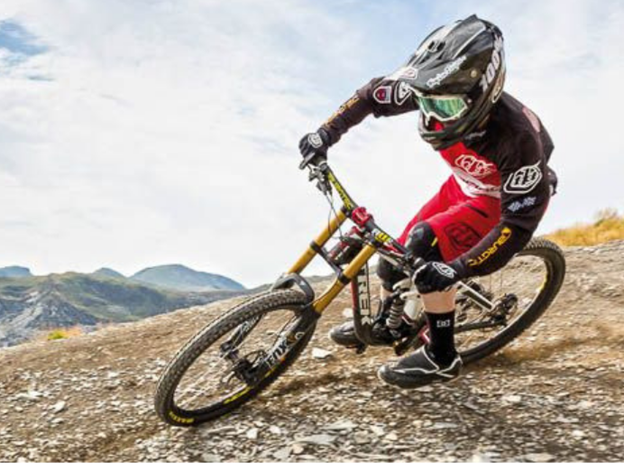 Image source:pinterest.com

In case you think offbeat adventure comes at a very heavy price, let us break your bubble.  To experience this thrilling offbeat adventure, in the pristine land of Dandeli, add only around 450 bucks in your pocket. There is no other better way for  you to explore this land of greenery and natural delights. All you need to do is hop onto mountain bikes suited for the rough terrain and learn how to manoeuvre them as you enjoy two hours exploring the land.

5. Coorg River Rafting.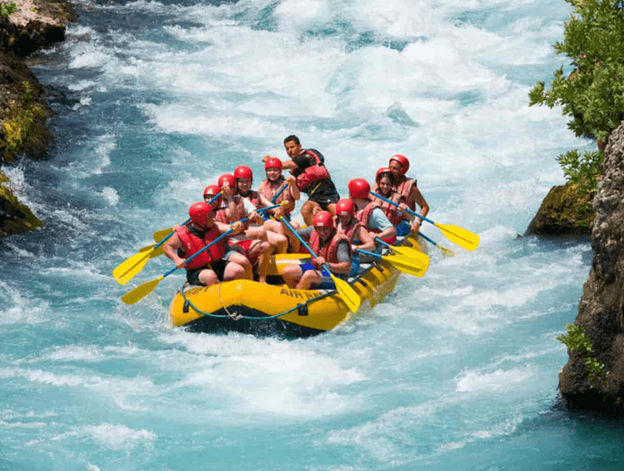 Image source: treebo.com

At coorg river rafting, you can enjoy an jubilating experience at the wild whitewaters for 4 to 6 kms as you encounter fierce rapids. Also, you can catch sights of the Brahmagiri Wildlife sanctuary on the way at a cost of 1430 rupees.

6. Gokarna Beach Trek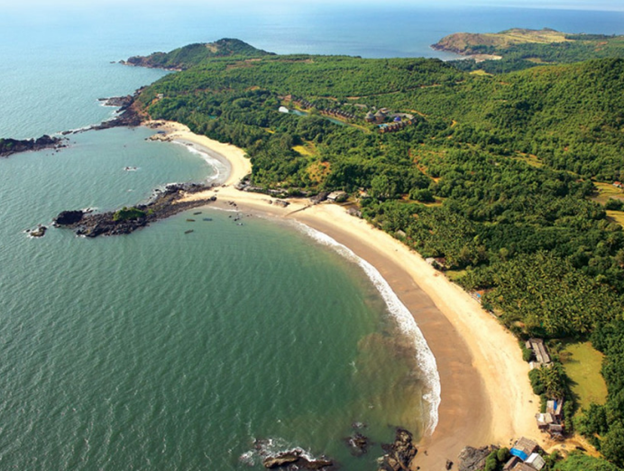 Image source: mouthshut.com

If you are a beach person, this might catch your attention.  Apart from just lazing around the sandy delights of this beautiful beach, you can also avail a beach treak on Gokarna.  The cost and meals comes around 3,000 rupees.

7. Surfing at Malpe Beach, Udupi.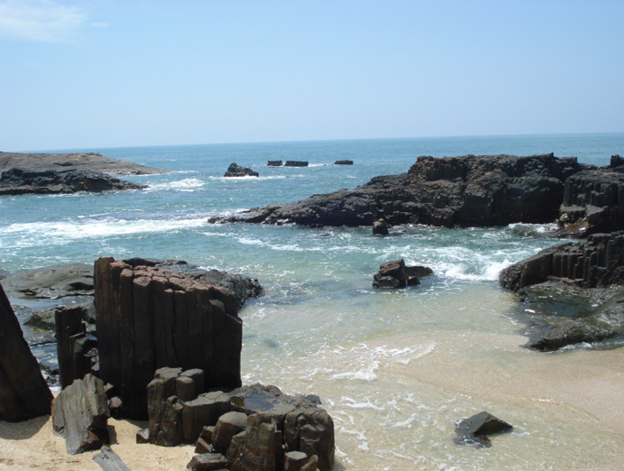 Image source: tourmet.com

If you are into surfing and like to play with the waves, this will definitely be a worth it  and pocket friendly experience for you. In this pristine beach in a time of over 4 hours learn the basics of surfing and paddlings and put your teachings into practice with a ride with your friends and family. The ride will cost you around 1200 rupees.

8. Kadumbadi Bicycle Tour, Mahabalipuram.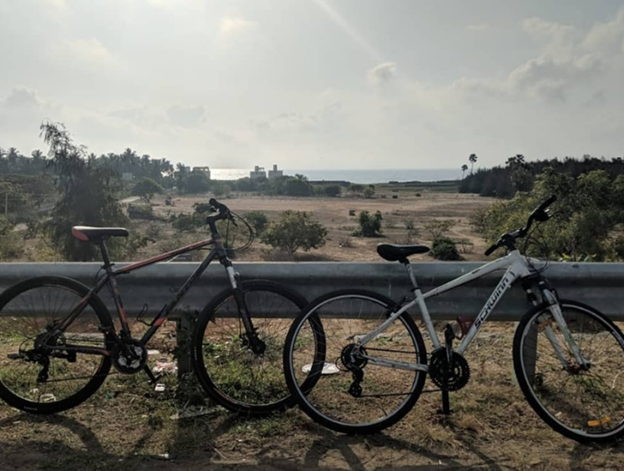 Image source: instagram.org

This is  an exciting experience which  can change your perspective about things too. This cycling ride will give you cheap thrills along the way. Pedal through the countryside, feel the wind in your hair that triggers all your happy zones and gives you all happy vibes. You can also try your hand at pottery whist you meet the local potters around the city. Get to have all this fun  in a span of one day costing only around 750 rupees.

9. Hebri Nature Camp, Udupi.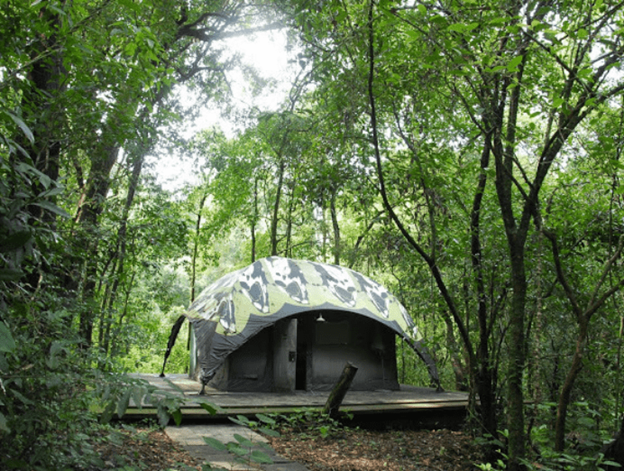 Image source:cbvishy.blogspot.com

Hebri nature camp is a must visit place to experience the wilderness adventure  in the foothills of Western Ghats.You can trek through the foothills of the Ghats and winding trails and  also enjoy river rafting experience in the gushing waves. Get all this including transportation to and Bangalore in around 3,400 rupees.

10. Kayaking at Aligadda Beach, Karwar.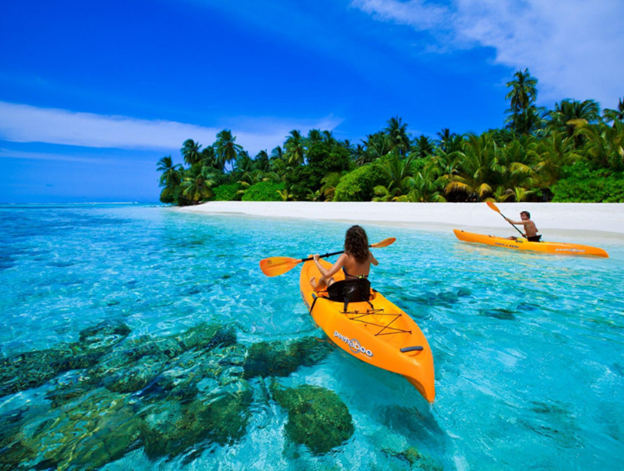 Image source:wallpapercave.com

At one of the most beautiful beaches in Karwar, indulge in an hour of Kayaking for a mere 250 rupees.

11. Island trip at Murudeshwar Beach.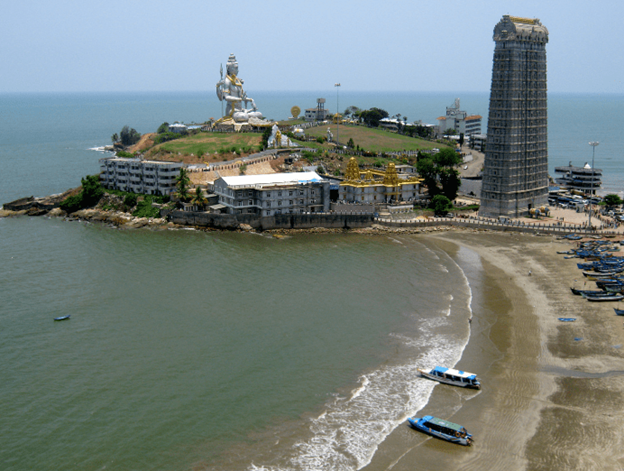 Image source:traveltriangle.com

Murudeshwar beach is a best spot for a picnic trip with family and friends. You can also hire a boat to Netwari Island and go swimming alongside witnessing corals, butterfly fish, parrot fish and eels in the fresh and clear blue waters.

12. Bandipur Wildlife Safari.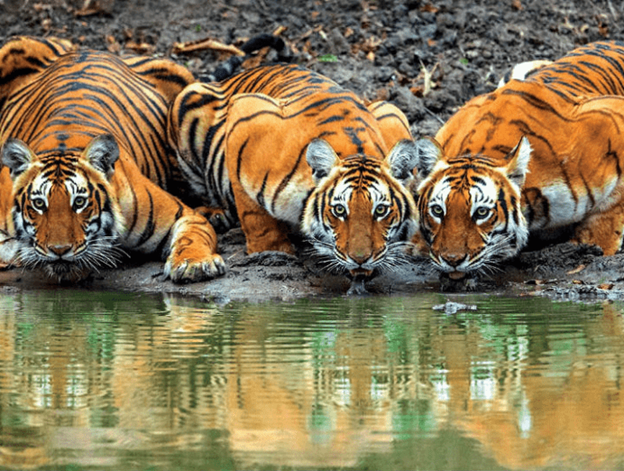 Image source:starofmysore.com

Love the wild? You can have a tryst with the wild as you setoff on a safari in Bandipur land. The Bandipur national park has endangered species like sloth bears, indian elephants, tigers, indian rock pythons, muggers, four horned antelopes and dholes. This experience that will cost you 1200 is totally a worth it.

13. Night Camping at Chikmagalur.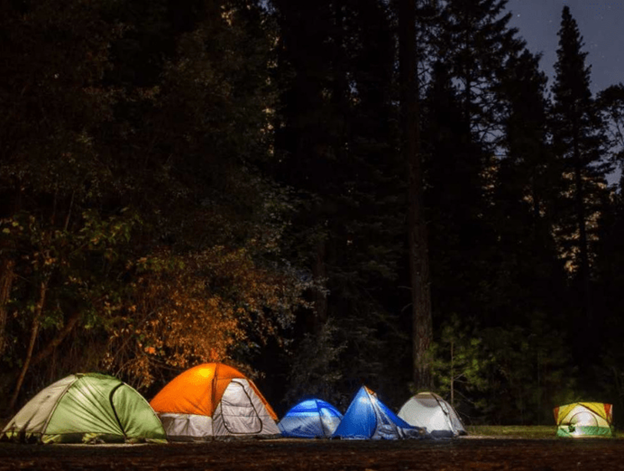 Image source: holidify.com

Discover the joy of overnight camping at green hills of Chikmagalur.  Bond with new fellow buddies on the trip and see the sunrise from the mountains at an approximate cost of 2500.

14. A fun day out at the Jain Farms, Bangalore.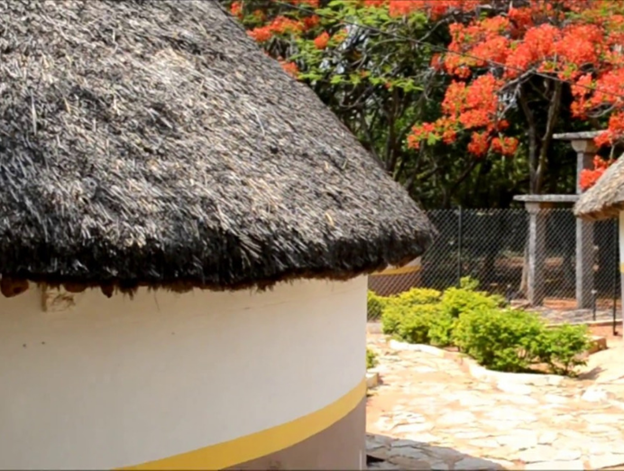 Image source:youtube.com

We all have days when are bored and  desire to go out of the city with friends and not spend so much money in the process. If you are looking for a place to spend time with friends at a pocket friendly place go head to Jain Farms, located at 44 kms from Bangalore. There is so much at the farm you can do in one day like participate in fun games, bullock-cart rides, pot making and attend magic shows. For a day out at the Jain Farms, it will only cost you 750 per person.

15. Star Gazing and Night Trek in Skandagiri.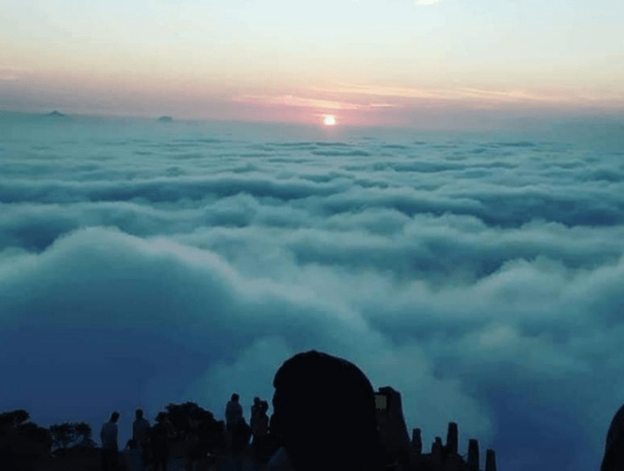 Image source:eventshigh.com

With a tiny price tag of only 990, take your partner to get to encounter the night charms as you meander on the moderate and challenging trail of Skandagiri, an ancient mountain fortress. Once you get to the top of the mountain, warm yourself up by the campfire and exchange interesting ghost stories with each other and gaze at the beautiful stars that come out alive then wake up to the sun rays and you can head back while doing some soul searching.

16. Snowcity, Bangalore.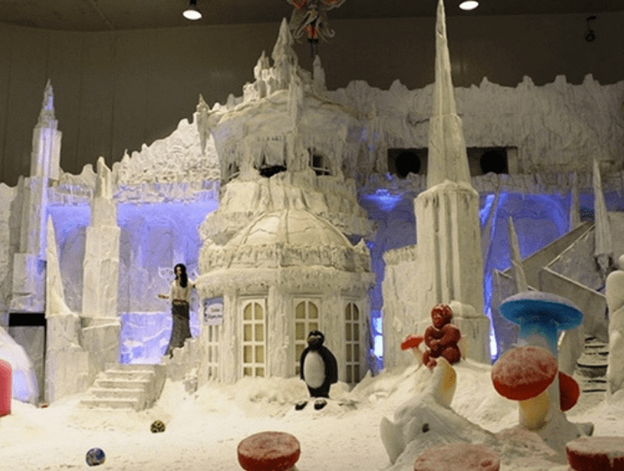 Image source:cleartrip.com

Enjoy playing in the pure snow with your friends and family at the heart of Bangalore with Snow City. You can frolic around the snow, dance on the snow floor, make igloos and take snow rides. The artificial snow made here is eco-friendly and edible made out of water and ice so you don't have to worry about any allergies.  It is the best place to have fun for especially the kids. With the entry ticket price like 550 rupees per person, it is an affordable place to hang out for a day.

17. Amazing Escape Room Game In Bangalore.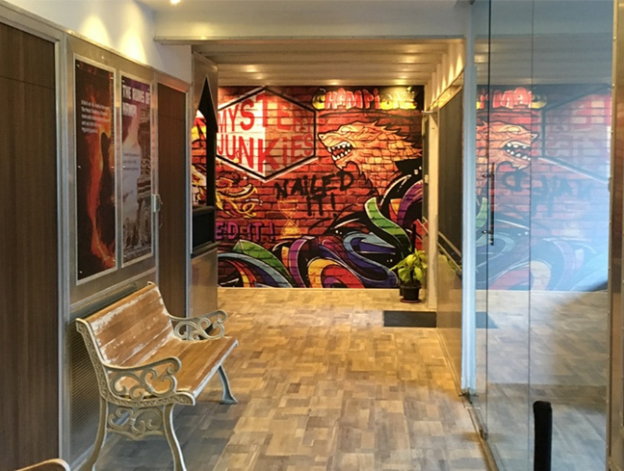 Image source:mysteryjunkies.com

Do you love the high of adrenalin rush? Then go grab your friends and take them to the amazing escape room game. The Amazing Escape room game is  is a one hour long intriguing game where you are locked in a themed room and provided with different clues to unlock the room and escape. This is for sure a place to go to and have fun when you are bored sitting at home doing nothing.

18. Wonderla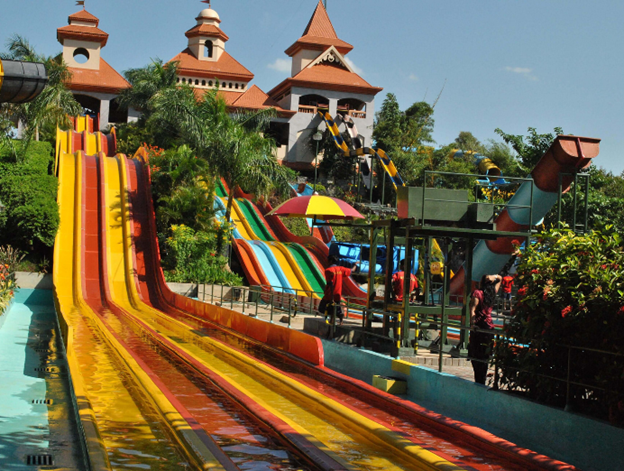 Image source:makemyhangout.com.com

If you are a group of friends and are looking for an amusement park near bangalore, Wonderla is the place you should head to. It is located on the Bangalore-Mysore road and is 28 kms away from the Bangalore city. It has many fun rides, thrill adventure rides, proper lockers and wave pools for all age groups. Wonderla will not seize to impress you. It won't fail to make your trip an entertaining one.

19. Innovative Film City.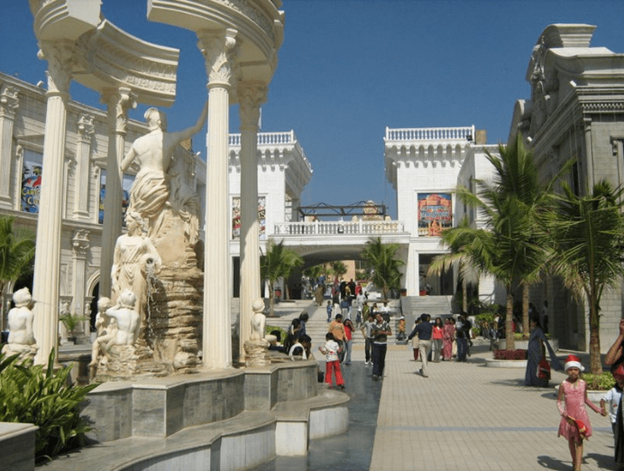 Image source:holidayiq.com

The Innovative Film City spread in 50 acres is about 40 kms from Bangalore. It has many places like Cartoon City, Themed Restaurants, Dino Park, Ripley's believe it or not museum etc. Also, do not forget watch a 4D movie while you are there.

20. A Day Out For Relaxing at Anandadhama, Kanakapura.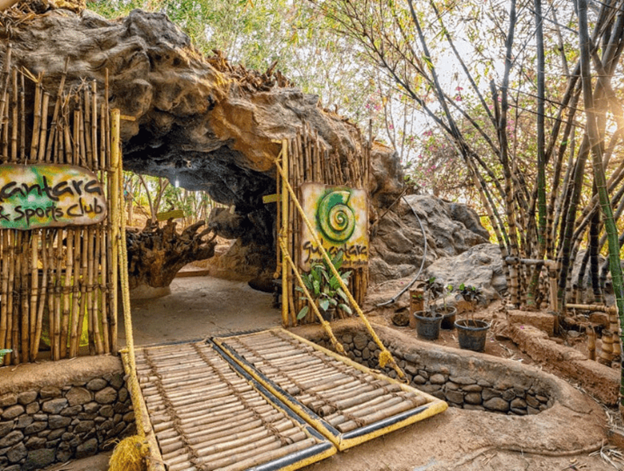 Image source: aanavandi.com

Want to get away from busy life schedule and relax for a day?  Escape to Anandadhama, Kanakapura..Relax in the quiet environment and bond with loved ones and take part in activities like jungle trekking, archery, tarzan jumps, ditch jumps, balancing beams and more. All this at the cost of 850 rupees per person.