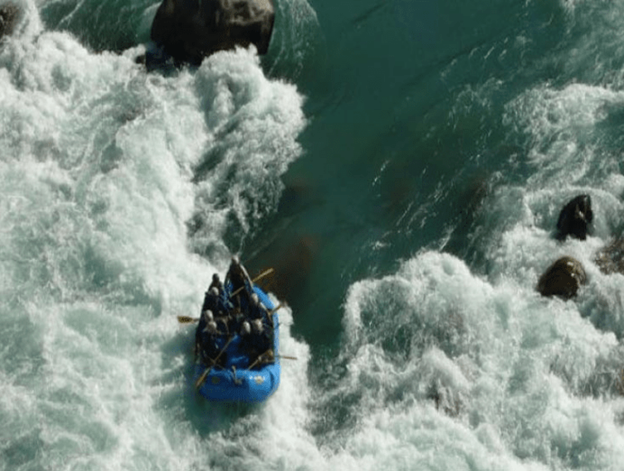 India is an amazing destination for the adventurous activities, among this rafting is a major one which people enjoys doing. Below are the famous places for rafting in India

PLACES FOR RAFTING IN INDIA

1.Brahmaputra river rafting, Arunachal Pradesh.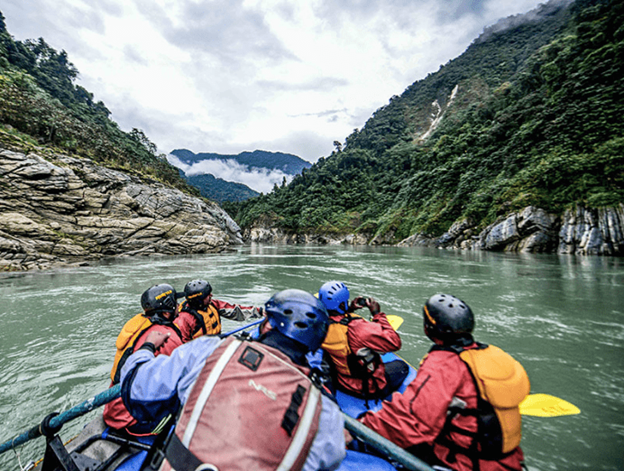 Image source: aquaterra.in

Brahmaputra river is one of the major rivers in Asia.Brahmaputra is also called as Tsangpo in Tibet. It is a trans-boundary river which flows through three countries namely China, India and Bangladesh. It is also one of the very few rivers which exhibit a tidal bore. The river flowing gently through the Tibet, cuts through the greater himalayas and then through the highest mountain in the world , Namche Barwa before it enters in Arunachal Pradesh, where the expedition begins.

Best time for rafting : November to March.

2. Teesta river, Darjeeling and Sikkim.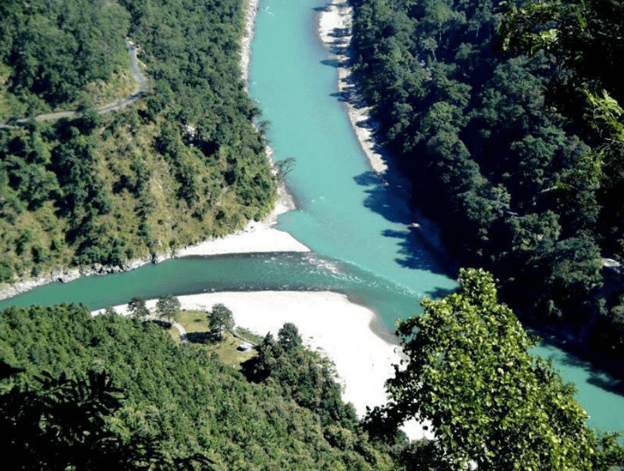 Image source: thedarjeelingchronicle.com

The river teesta, Originates in the North Sikkim and flows through West Bengal. The river rises in The  Eastern Himalayas and is 310 km long. If you are visiting Darjeeling or Sikkim, one of the most popular adventure activities that you can participate in along with your family members or your friends is white water river rafting.River Teesta and R gush down the Himalayan mountains and creates foaming white water and stretches with varying rapids that are best for rafting for all types of rafters, be it beginner or seasoned.

Best time for rafting: all months except the months of monsoon (July to September)

3. Kundalika river, Maharashtra.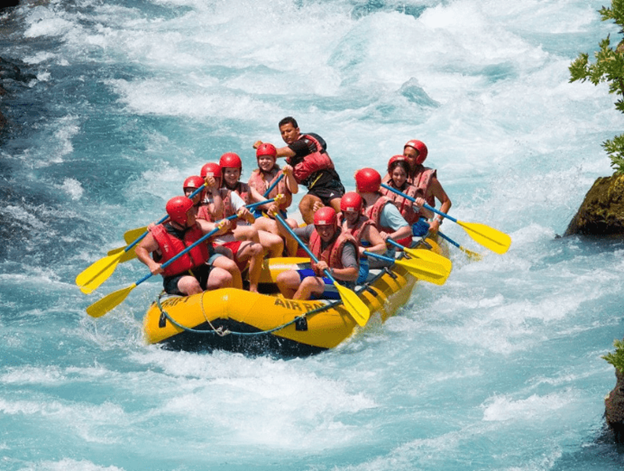 Image source :treksandtails.org

Kundalika river rafting is popularly called Kolad river rafting. Rafting at kolad is at very reasonable prices, however it can depend on factors like the ongoing season, route chosen and of course on the number of people in a group. The best thing about kodal rafting is that it is open all around the year and is located very close to both big cities like Pune and Mumbai. Kolad rafting is very good at safety with high quality safety equipments and  the company of highly experienced swimmers and rafting experts.

Best time for rafting: All months are good for rafting except the months of monsoon (June to September)

4.Alaknanda river rafting, Uttrakhand.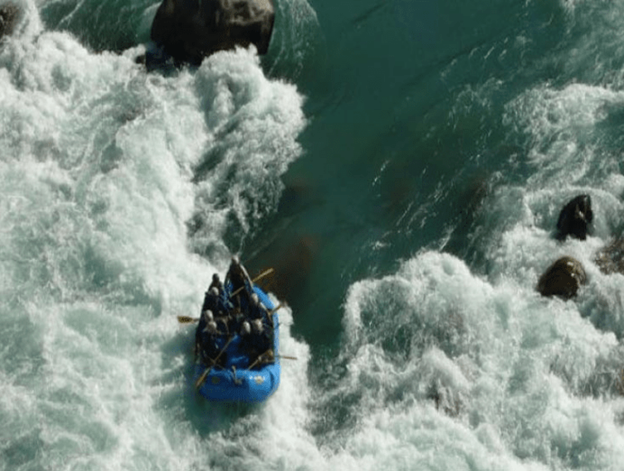 Image source:alaknandariverrafting.in

Alaknanda river is one of the most adventurous, exciting and challenging river rafting sites in India. It is a 7 day rafting expedition of 25 kms. Three Blind Mice, Return to Sender, Roller Coaster, and Golf Course are some of the highest rapids of the expedition. The expedition level difficulty is certainly high and meant for courageous and reckless people. you can also enjoy cliff jumping, body surfing, and  play beach volleyball other than rafting at the river.

Best time for rafting: September to November.

5. Zanskar river rafting, Ladakh.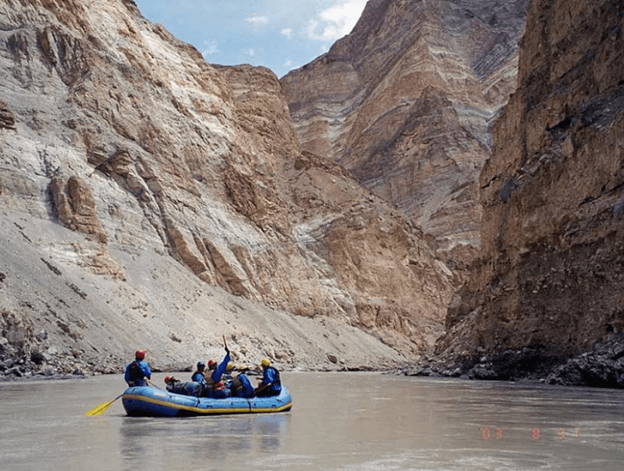 Image source: shikar.in

The zanskar river which flows from the north is tributary of the Indus. River rafting in Zanskar River gives the opportunity to experience the spectacular landscape,hilltop monasteries, beautiful village and glimpses of the unique wildlife in Leh-Ladakh. Prices for the rafting depends on the distance you choose.

Best time for rafting: July to late August (the water level during these months is high).

6. Kali river rafting, Dandeli, Karnataka.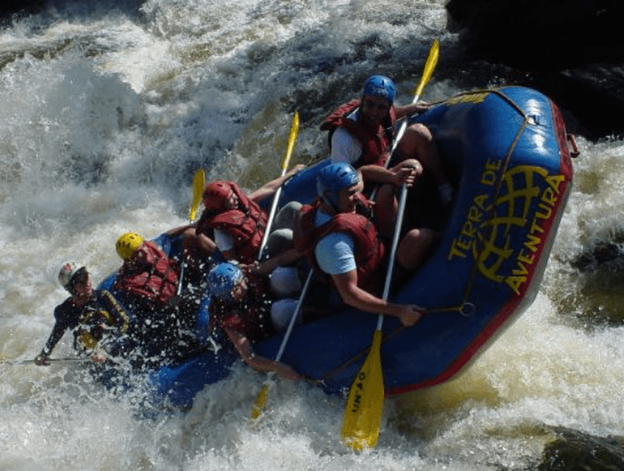 Image source: tripadvisor.com

The kali river forms a boundary between the countries India and Nepal. Kali river rafting expedition starting from Pancheshwar and ending at Tanakpur is an ideal river rafting destination for not only beginners but experienced adventurers as well. Rates vary depending on the distance chosen.

Best time for rafting: February to April.

7.Ganga river rafting expedition, Rishikesh.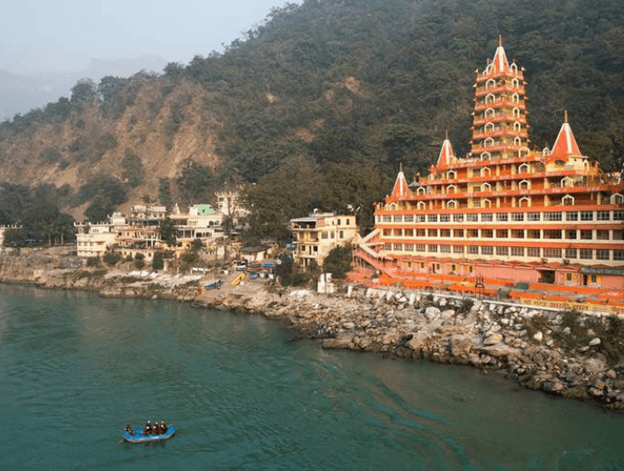 Image source:ataliganga.com

When thinking about rafting, Rishikesh is the first name that pops up in everybody's mind. than Besides rafting, .Rishikesh also has a lot of adventure activities  like beach camping, bungee Jumping, Flying Fox and Swing Activities. Rishikesh, The Holy City, is also said to be the the best place for practicing yoga and meditation in peace as it has lots of yoga and meditation centers. Prices depend on the distance chosen.

Best time rafting: September-October to mid November and early March-April to first week of May.

8. Beas river rafting expedition, Kullu-Manali.

Image source: outlookindia.com

Beas River gives a very basic rafting experience to the rafters. The rafting stretch on Beas river is of 14 km. It starts from Pirdi and finishes at Jhiri. The expedition has 2-3 rapids and provides light twists and turnings to the rafters. The rates again depend on the distance chosen for rafting.

Best time for rafting: Rafting throughout the year is fine except the months of monsoon starting from july and extreme winters.

9. Barapole river rafting expedition, Coorg, Karnataka.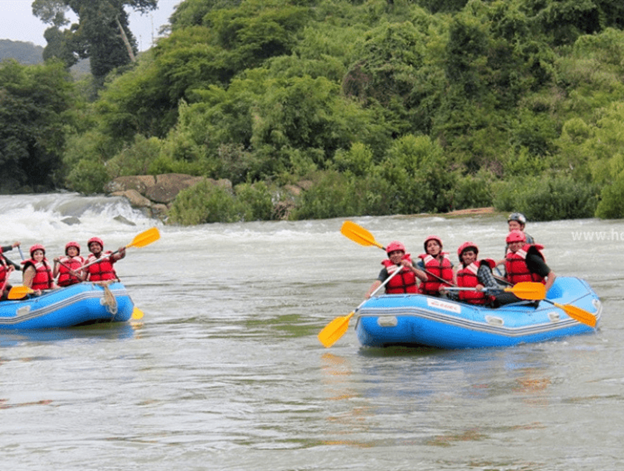 Image source:resortsincoorg.in

River rafting in Barapole is full of fun and exciting events. There are five major rapids and it takes an entire of 2 hours to complete a rafting session of 3 kms. price s depend on the distance chosen.

Best time for rafting: Rafting season in coorg opens from mid-June to mid-October.

10. Spiti river expedition, Kullu.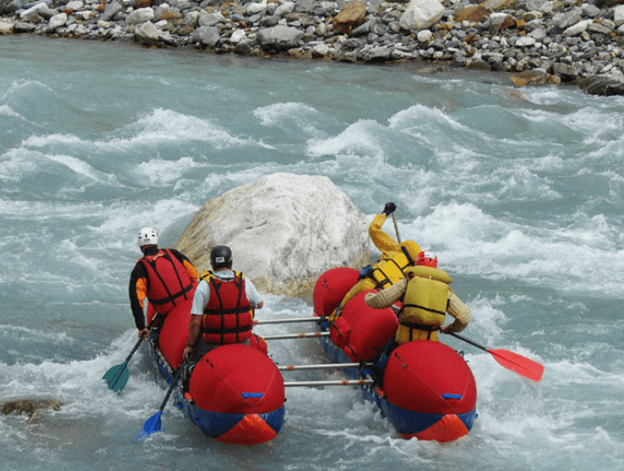 Image source:peakadventuretour.com

Spiti River flowing through the magnificent Spiti valley is the best place for river rafting in India for adventurers and risk takers . At least 6 days can be expected to spend in the Spiti river. Right from the glaciers to the fresh villages, one will be able to witness the impressive beauty of Himachal Pradesh.

Best time for rafting: June- September  

11. Bhagirathi river expedition, Uttrakhand.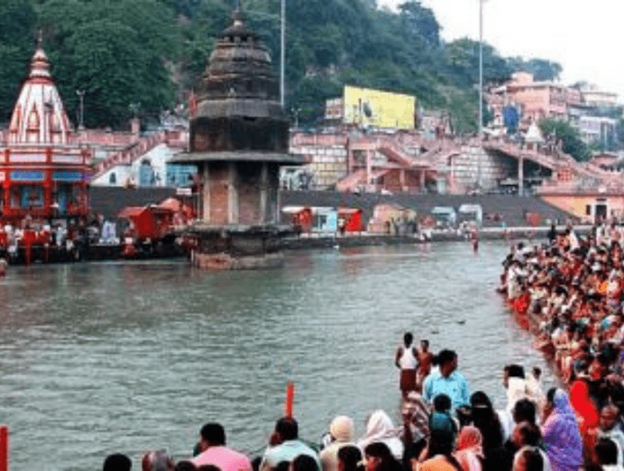 Image source:hellotravel.com

It is one of the two headstreams( source stream) of the Ganges and is considered to be a holy place in the hindu religion and culture. Rafting in the Bhagirathi river is for sure a thrilling experience though rafting in the bhagirathi is very challenging and difficult. Rafting at the river Bhagirathi also offers a glance of exquisite landscapes. The major rapids are Elephant rock, and Confluence rapid.

Best time for rafting: October to mid-May.

12. Lohit river expedition, Arunachal Pradesh.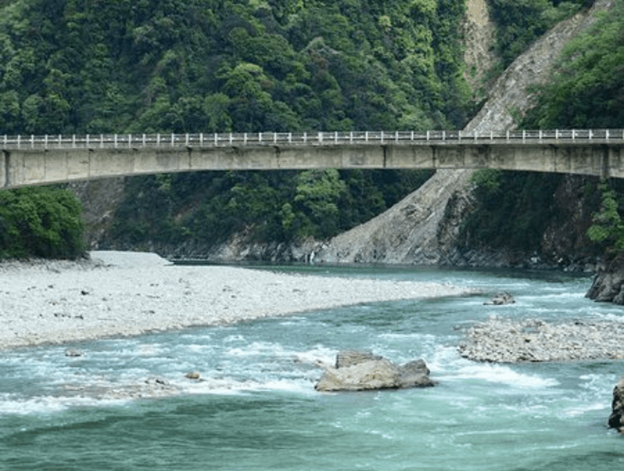 Image source:tripadvisor.com

It is river which is present in both India and China. For a great rafting adventure in the North East, Lohit river, which flows through Arunachal Pradesh is.a best place to experience rafting. It also has exciting water sports. Prices depend on the distance chosen. It is also known as Zayu river in Tibet.

Best time for rafting: March, November and December.

13. Kameng river, Eastern Himalayan mountains.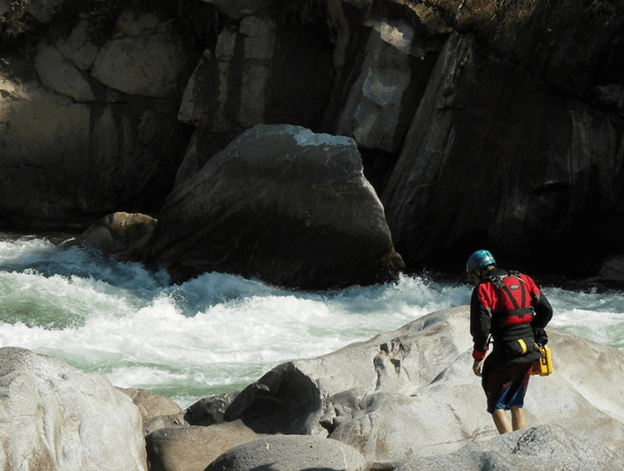 Image source: whitewatersasia.com

Kameng has well maintained forests, fresh camps, and consistent rapids. The kameng river  has only been accessible for river rafting and kayaking in the past 10 years.

Best time for rafting: middle of September to end of June

14. Tons river expedition, Uttrakhand.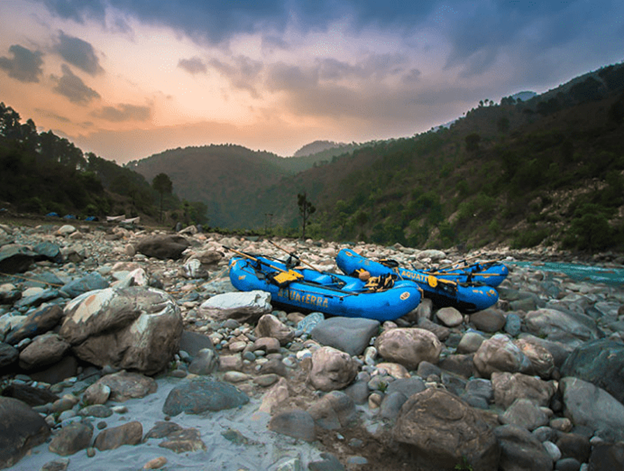 Image source:aquaterra.in

Tons river is a tributary of Yamuna  river and is considered as one of the most challenging places for river rafting. The rapids on this rivers are meant for the people who are highly experienced as whitewater rafters.

Best time for rafting: April-late June.

15. Yamuna river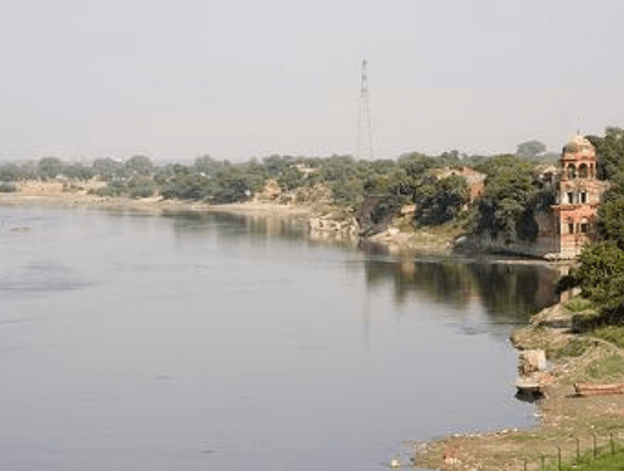 Image source: indovacations.net

Yamuna river holds the record of  the longest the tributary in India. Rafting in the Yamuna is suitable for both beginner and the skilled rafters. River rafting at the Yamuna bridge is a must do activity in the Mussoorie city

Best time for rafting: June-October