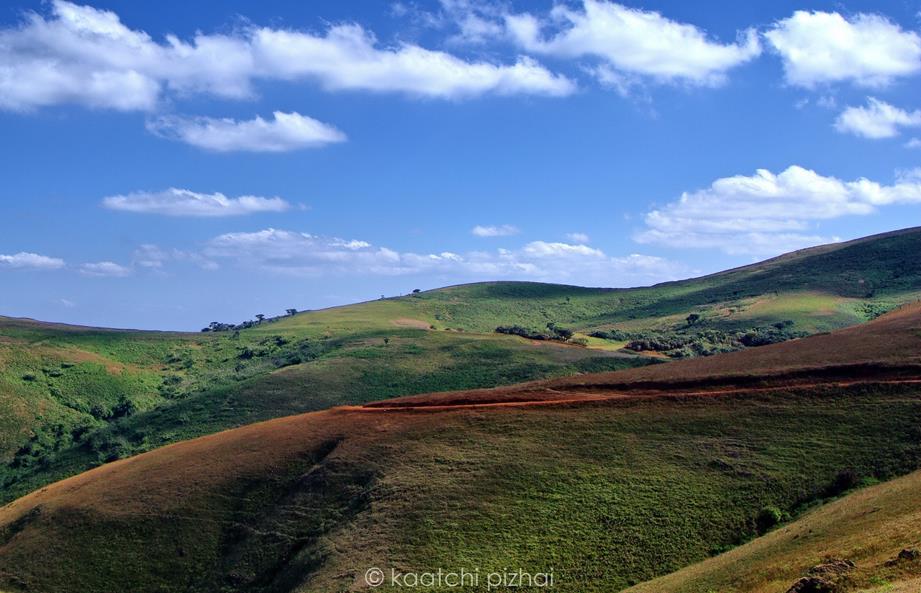 Source – flickr.com/Raghavan Prabhu
Chikmagalur is the most fascinating and beautiful destinations of Karnataka. Its English translation will simply amaze you as Chikmagalur means Young Daughter's Town. According to history, this place was given to the daughter of Rukmangada, the ruler of Sakharayapatna as a dowry. This town is calm and fascinating place for the tourists around the world. The weather here is always salubrious and romantic. Here you can find all religion people and will found monuments reflecting Hinduism, Islam and Christianity touch. This was a melting pot of different cultures and this place is at the height of 3400 ft above the sea level and the temperature here is never above 30 degrees.

---------------------------------------------------------
Best Deals for the Month
This charming town is famous for its tea and coffee plantations. There are lots of things to do in Chikmagalur. The list is quite long and interesting it includes enjoying wild life at Bhadra Wildlife Sanctuary, Belavadi, which has several temples and shrines. Adventure lovers can choose trekking and can enjoy bird watching here. This place has awesome setting to enjoy several picturesque moments with friends and family. Come and enjoy the freshness in the atmosphere with aroma of coffee beans and breeze touching your cheeks. This is a perfect place to enjoy enormous activities.

Things to do in Chikmagalur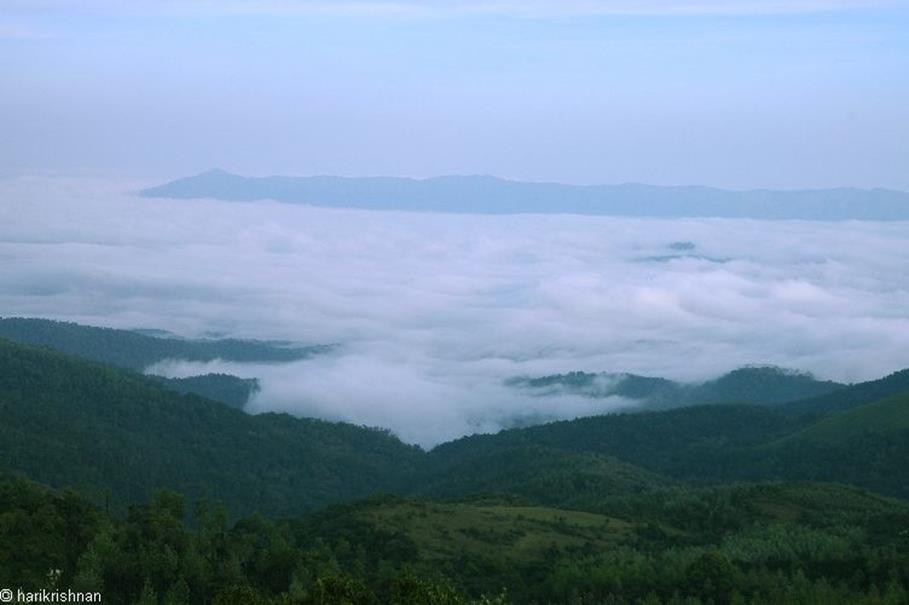 Source – flickr.com/mdemon
1. Trekking at Mullayanagiri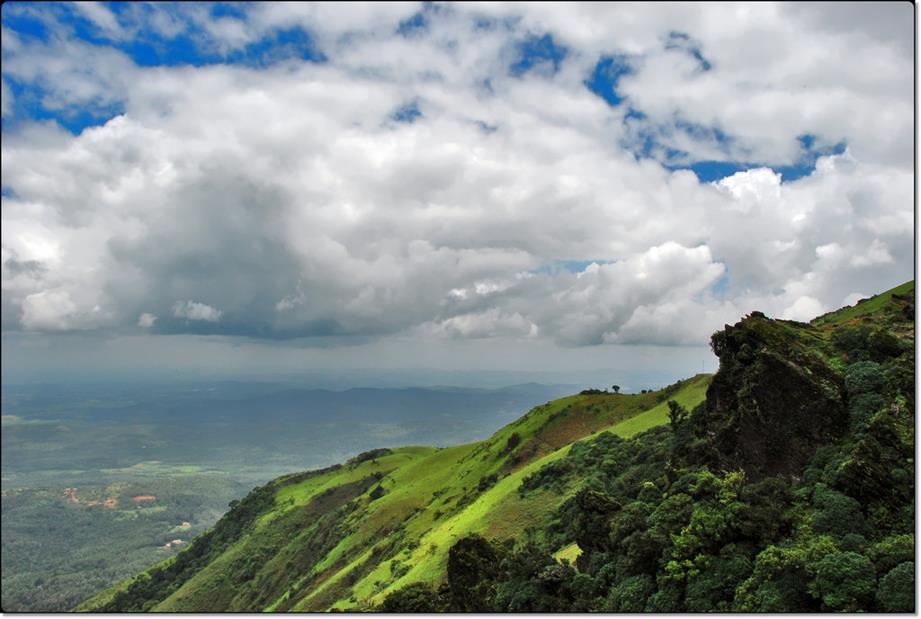 Source – flickr.com/Riju K
Mullayanagiri is one of the highest peaks of Karnataka situated at Chikmagalur. This peak is 2000 meters above the sea level. This place is the heaven for trekkers and here you can find several awesome trekking trails. This is the best place for nature walk in the country. This place is 12 km away from Chikmagalur and it is the uppermost peak between Nilgiris and Himalayas. Here on the top you will find small but ancient temple of Lord Shiva. Thousands of followers come here to do worship.

If you are trekking lover, then this place should be in your list of things to do in Chikmagalur. There is no denying the fact that trekking here is one of the lifetime experiences when compared to other places. You will get breathtaking views while trekking with cool breeze making your journey musical and beautiful. You will feel refresh as weather is always fine here.

The best time to trek here is definitely the spring season, when weather is at its best. During Monsoon, trail gets filled with water. So try to avoid monsoon.

2. Explore Caves at Baba Budangiri (Datta Peeta)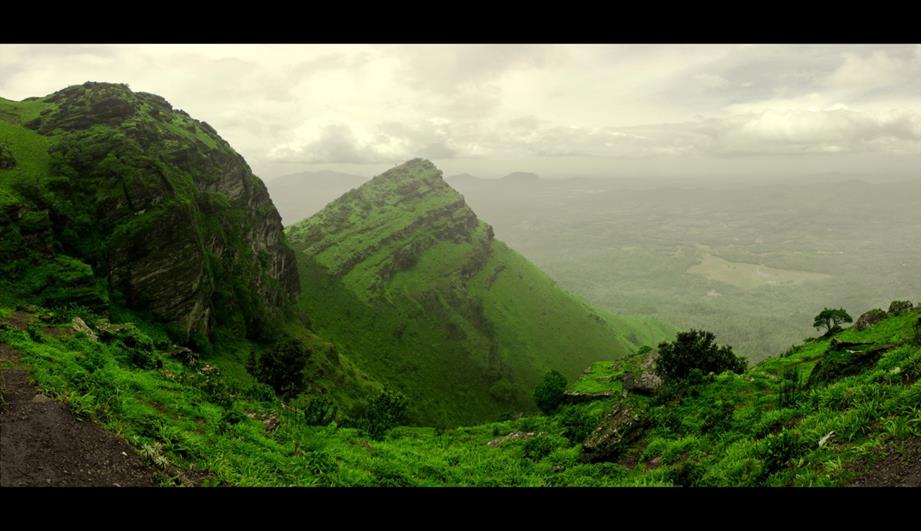 Source – flickr.com/Ginesh Gandhi
This place is also known as the Chandra Drona Parvatha, Baba Budangiri has numerous high mountain rises. This place is one of the most favorite tourist spots and it's named after the Muslim Saint Baba Budan. This place is very famous in Chikmagalur and it must be in your list of things to do in Chikmagalur. Mullayanagiri is the highest peak in this region, Baba Budangiri region is 1900 m above the sea level.

The most interesting part of this peak is its three caves, where three saints are buried. Saints are holy oracles and annual ritual is held at these caves. The scenery and the surroundings are awesome at this place. The breathtaking views and intriguing caves combination makes this place as the best weekend getaway.

This place is a divine destination and has religious importance as well. During Diwali people visit this place to worship the Sri Guru Dattatreya Bababudanswammy's Dargha. This is one of the ancient darghas and Hindu and Mohammedans regularly visit this Dargha.

3. Kemmangundi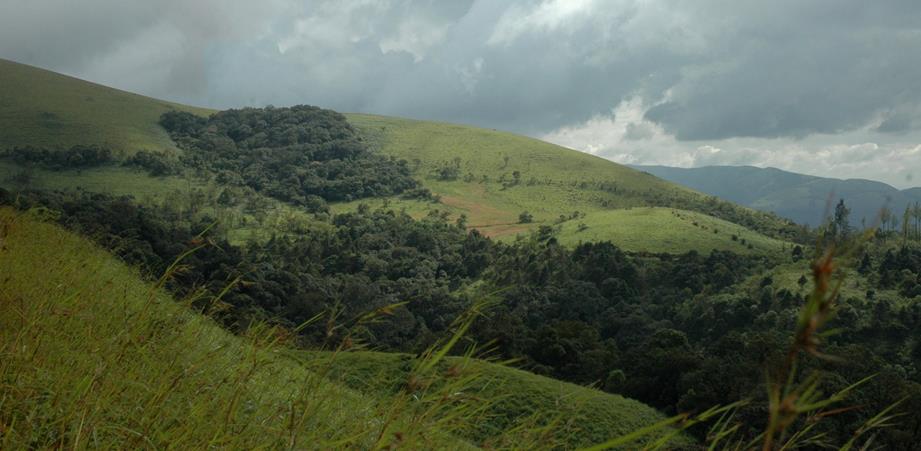 Source – flickr.com/Pittu
This is another hill station near to Chikmagalur located at Tarikere Taluk and it's at 1400 m above the sea level. This place is well known as Sri Krishnarajendra Hill station. In ancient time kings visit this place in summers as a retreat centre. This trend was started by Krishnaraja Wodeyar IV. With the enchanted beauty of this place Krishnaraja Wodeyar IV was so impressed that he built a resort here, which was later donated to the Government.

This Beautiful place is surrounded by magnificent mountains, valleys, waterfalls, picnic spots and many more things. The gardens here in this region are tremendously beautiful. You must visit the rose garden of Raj Bhavan. Here you can also experience the most beautiful sunsets and sunrises. You can also trek to Z point moreover you can find many things and activities to do in Chikmagalur.

4. Experience Home stay at Chikmagalur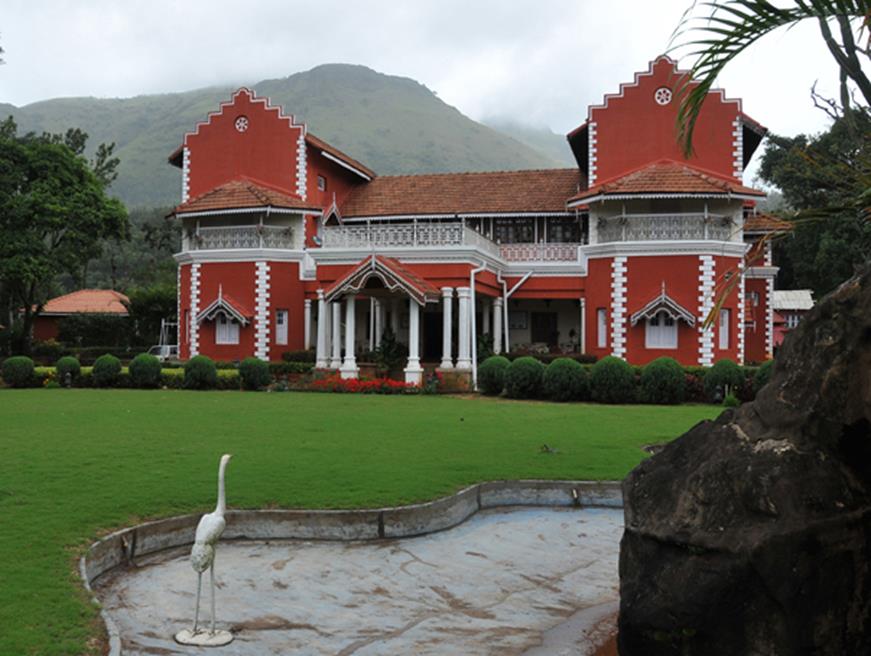 Source – flickr.com/ Mansoor Ahmed
Experience the soothing breeze from the window of your room. While relaxing at the Home stay at Chikmagalur, have a rendezvous with the fascinating mountains and experience the aroma of coffee. You can get various home stay options, which are open for both national and international tourists. Surrounded by Ballalarayanadurga Hill as the backdrop, the home-stay in Chikmagalur welcomes all tourists with their open heart. Here you can also enjoy lavish and mouth watering local cuisines. The home stay experience at Chikmagalur will gives you the best weekend getaway, which you can cherish forever.

5. Get to know the Coffee Culture of Chikmagalur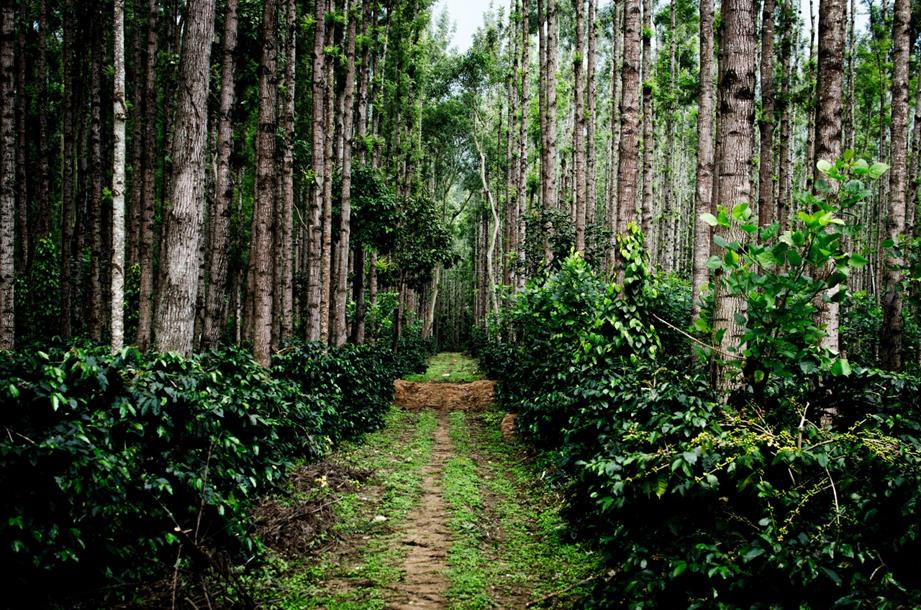 Source – flickr.com/prashantby
Chikmagalur is a perfect destination for the travelers who are happy strolling among the deep bushes of the wild coffee, eye catching unusual animals and birdlife. You will find most of the accommodations lie in the surroundings of the coffee plantation, which gives traveler a chance to stay in the shades of green. The owner of the accommodation will organize a coffee plantation walk for you, which will help you in understanding the season, process, and varieties of coffee plantation. Here you can also capture the beautiful bird's pictures. You can also choose short hikes to the top of the plantation from the forest and can spot an array of local animals and avian. You can check out many activities to do in Chikmagalur.

6. Bone Rattling Drive to Hebbe Falls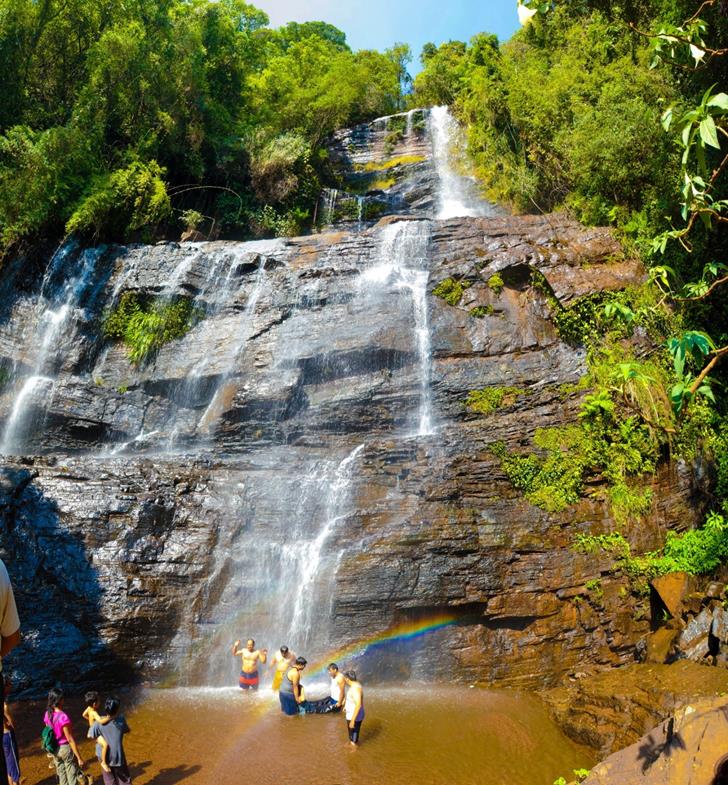 Source – flickr.com/Ashwin Kumar
One of the most adventures bone clattering yet exciting drive of 13 km from Kemmanagundi to Hebbe Falls, will surely test your driving skills. You must have four wheel drives for the same. However you can also hire local jeep on a sharing basis. After 13 km drive you need to walk on your foot to reach the falls. This path is full of adventurous activities. You can experience two stages of fall, Dodda Hebbe (Gigantic Falls) and Chikka Hebbe (Diminutive Falls). This is one of the most beautiful and adventurous activities to do in Chikmagalur.

7. Divine Kalhatti Falls
Source – flickr.com/Ayush Mittal
Chikmagalur is covered with green forest and hills with plantations. Here you can find several smalls and big waterfalls and streams around the region. Out of these waterfalls Kalhatti waterfall is one of the famous religious spots, where you can find lots of devotees. This waterfall is quite smaller than Hebbe Falls. This place is 10 km away from Kemmanagundi. This waterfall will provide you with beautiful scenic views and chill water will rejuvenate you from inside. If you are at Kalhatti falls than you must visit Veerabhadra Temple. This place will lie in the same loop of Baba Budan Giri and Seethalagiri. If you are looking for calm place then this can be a good option for weekend getaway.

8. Try Prasadam at Horanadu Temple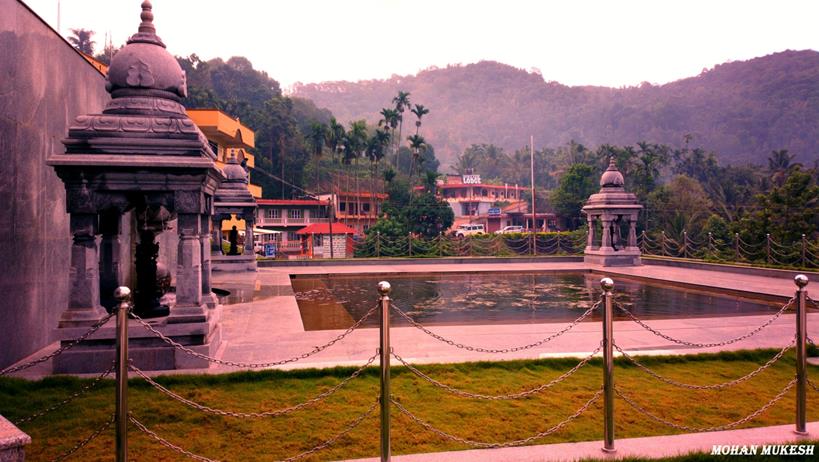 Source – flickr.com/Mohan Mukesh
This temple is devoted to goddess Annapoorneshwari. It is one of the most significant and famous pilgrimage centers in Chikmagalur and Karnataka. This temple was established by sage Adi Shankaracharya. You will find quite long queue to get glimpse of Goddess as thousands of devotees visit this temple daily. It is said that if someone visit this temple will never be destitute of food in their life span. Here you will be served with three course meal as a prasadam, which is hard to miss. You will be served with traditionally Kannadiga food by the priest. Having lunch or dinner here must be included in your activities to do in Chikmagalur.

9. Try golf at Chikmagalur Golf Club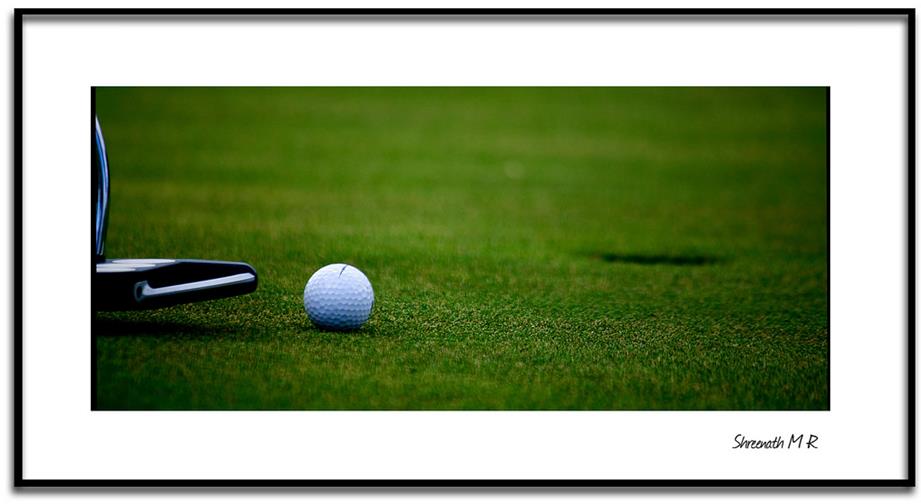 Source – flickr.com/Shreenath MR
This place is like heaven for golf lovers. Extremely maintained course and impressive club house can be used if you can get guest pass and it can be icing on a cake if someone invites you to stay in the house rooms where you can access bar and restaurant. This experience can make your golfing holiday more fascinating in the hills of the Chikmagalur. If you are a member or Bangalore Club or KG Club of Bangalore, then you can get entry and can go for booking here. You can enjoy your weekend getaway in some awesome ways by enjoying greenery and golf. This place is open from Monday to Sunday from 6:30AM till 6:30PM.

10. Enjoy Rafting at Bhadra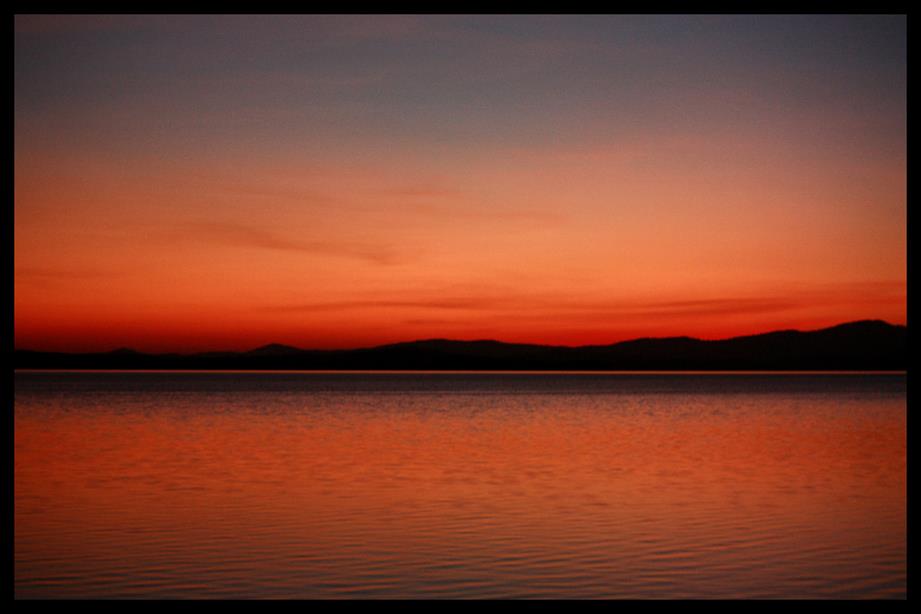 Source – flickr.com/Partha Das
River Bhadra is around the hills of the Chikmagalur. Water is gushing and bouncinghere, which makes this place best for river rafting. Besides rafting you can enjoy the greenery and breathtaking views of the hills of Chikmagalur. The River Bhadra is the best place to make your vacations more adventurous. You can find many companies offering you the river rafting sports but choose the one who will provide all required equipments. The best time to visit this place is from June to October when monsoon makes this River more swinging and rapid. You can also go for camping on the River side and even you can do kayaking here. This could be a nice weekend getaway for the people who loves rafting and kayaking.

11. Check your strength at Kudremukh Trek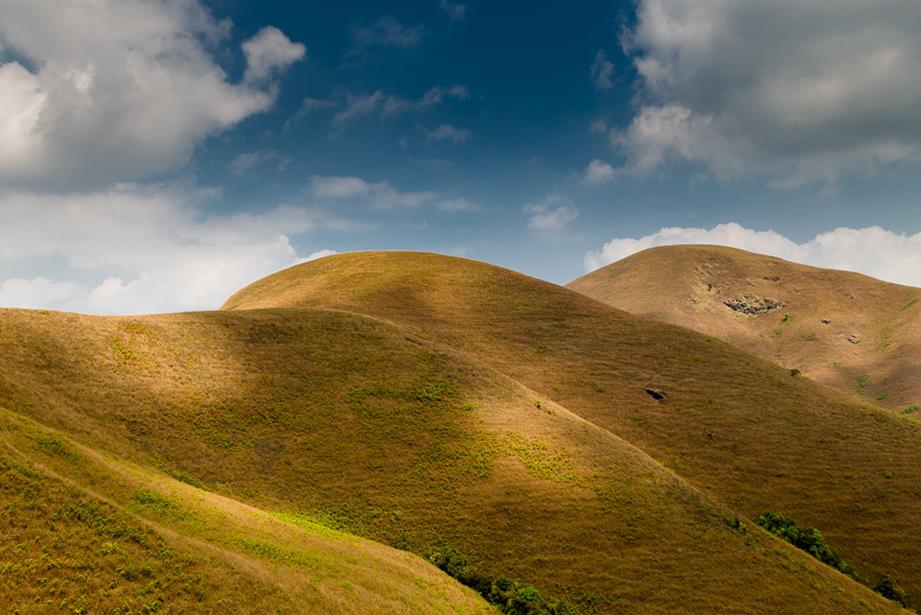 Source – flickr.com/ Ashok
Kudremukh is the second highest peak of Karnataka. It is 1894m above the sea level. This trek is good option to check your agility, strength and physical power. This trail is full of excitement here you need to cross Shola Forest and enormous yellow grassland. The track is 9.5 km long, during this trail you can see Shola copse, deer, sambars, wild boars and might be pack of bison. While this trail you need to cross within the Kudremukh National Park, for which you need to take permission from the office of the national park.

12. Monument Trail Hoysala Temple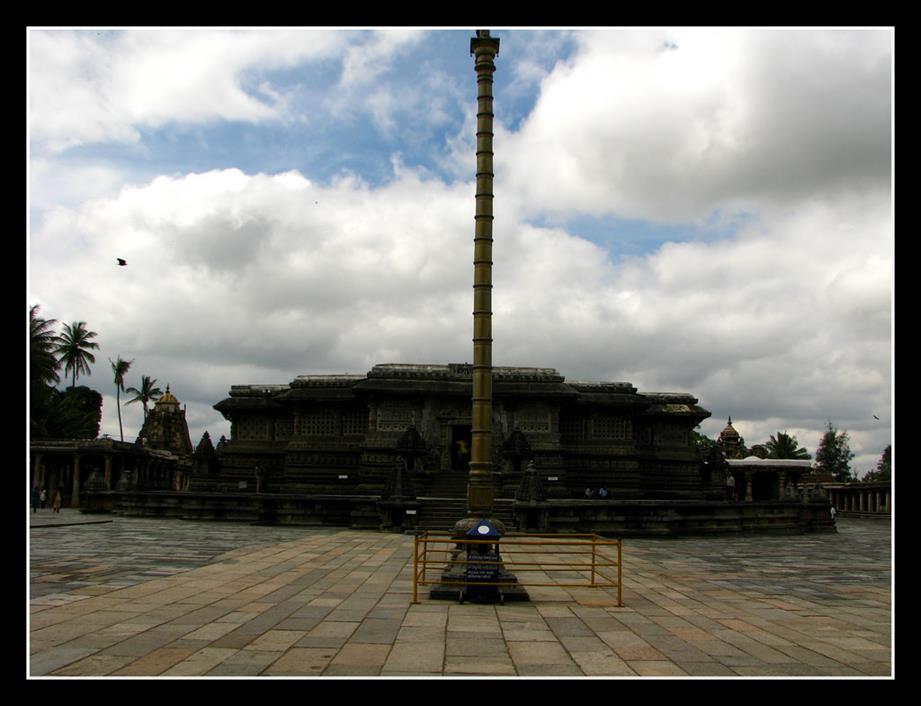 Source – flickr.com/Manoj Vasanth
This temple is on the way from Bangalore to Chikmagalur. This place is heaven for peace and silent lovers. This place is a pleasurable break from the exhausted crowd of tourists. As a part of the Hoysala lineage, Belavadi is 29 km away from the city. Approx 100 soap stone pillars will greet you in the main hall. Here you will find the three sanctums, devoted to Lord Vishnu. Narayana, Yoganarshimha and Venugopala idols are the main highlights of this temple.

13. Visit at Coffee Museum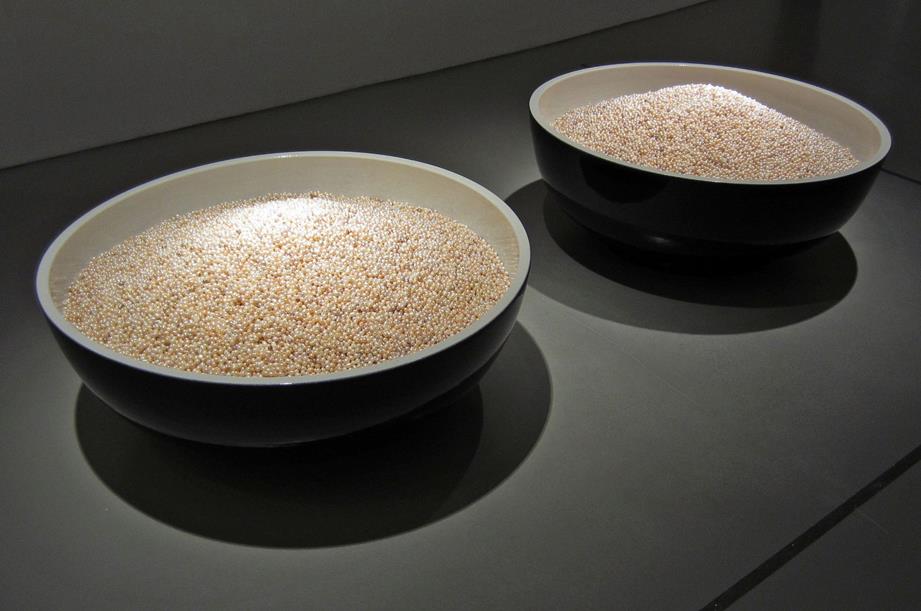 Source – flickr.com/Joe Loong
This museum is an initiative of the Coffee Board of India. Here you can find the history of the coffee, process of picking, grinding, drying beside with diverse varieties of Coffee. If you are planning to visit Chikmagalur, then you should not miss this place. This place is not for Weekend getaway as this place is open from Monday to Friday.

14. Neelakurinji Blooms – Special Experience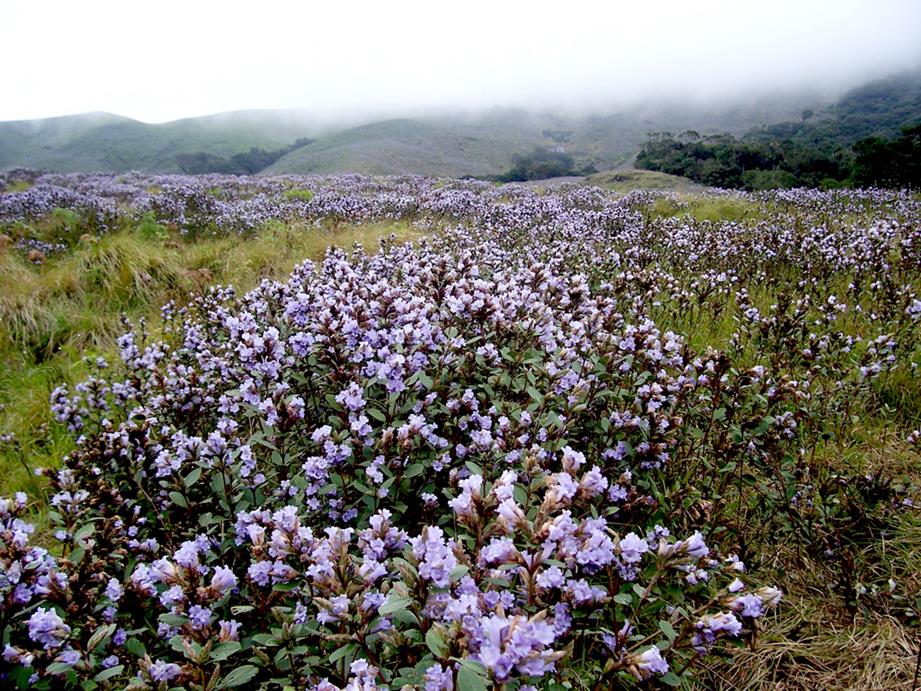 Source – flickr.com/mediastone
Neelakurinji flowers blooms once in twelve years. Chikmagalur is one of the regions where this flower blooms and covers the complete hillside. The last time Neelakurinji flower was blooms was in 2006, according to this you must book your tour for 2018. This flowers blooms in the month of April and May. You can surely add this thing in the activities to do in Chikmagalur.

15. Stay in the Lap of Nature at Chikmagalur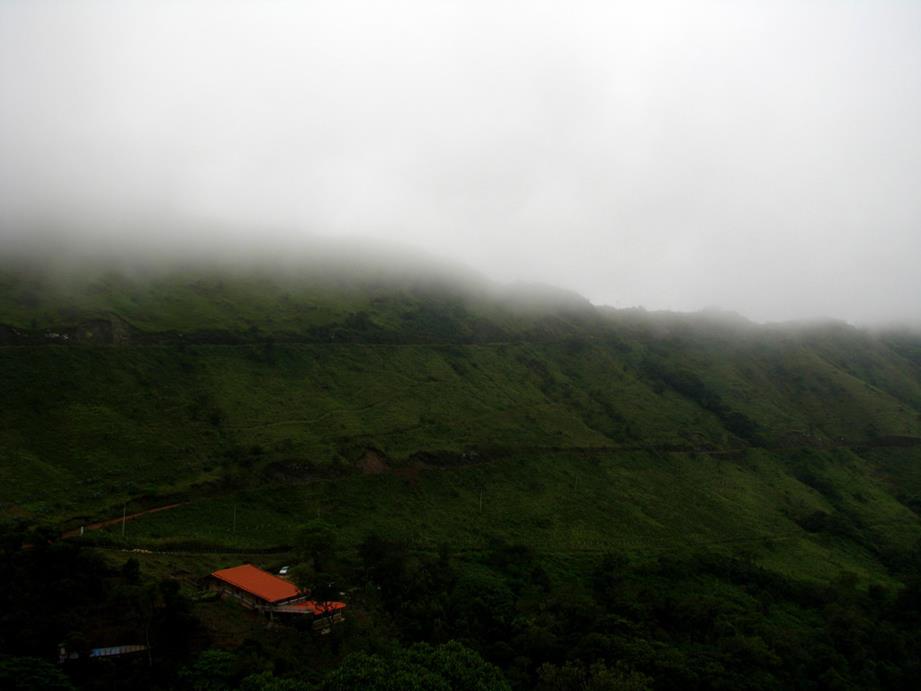 Source – flickr.com/Manoj Vasanth

There are many properties in Chikmagalur, which offers and serve the tourist. These places are the ideal for friend and family holidays. You can hear the musical sound of the waterfalls and can experience the nature's beauty. You can involve in indoors and outdoors games and even other activities like bone fire, camp fire, trekking and birds watching.

16. Kadambi Falls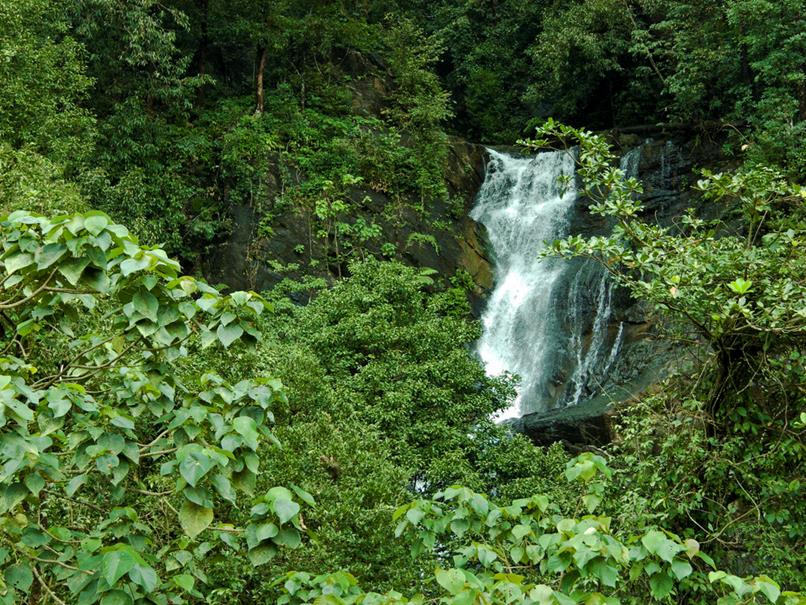 Source – flickr.com/Nikhil Verma
This fall is located in Kudremukh National Park. This falls captures the mood and essence of Chikmagalur. This place is surrounded by beautiful scenery. You must visit this place to witness the nature's beauty. You can add this place in your list while trekking from kudremukh.

17. Bhadra Wildlife Sanctuary
Source – flickr.com/Charan Shampur
This area is protected and project Tiger area, here you can find several birds and animals. You can find exotic flora and fauna here. This wildlife sanctuary is situated between the Chikmagalur and Shimoga district. You need to move 35 km from Chikmagalur to visit this awesome place. The main highlight of this Sanctuary is tiger. Besides this you can also find more than 250 species of birds and some reptiles.

18. Bhadra Dam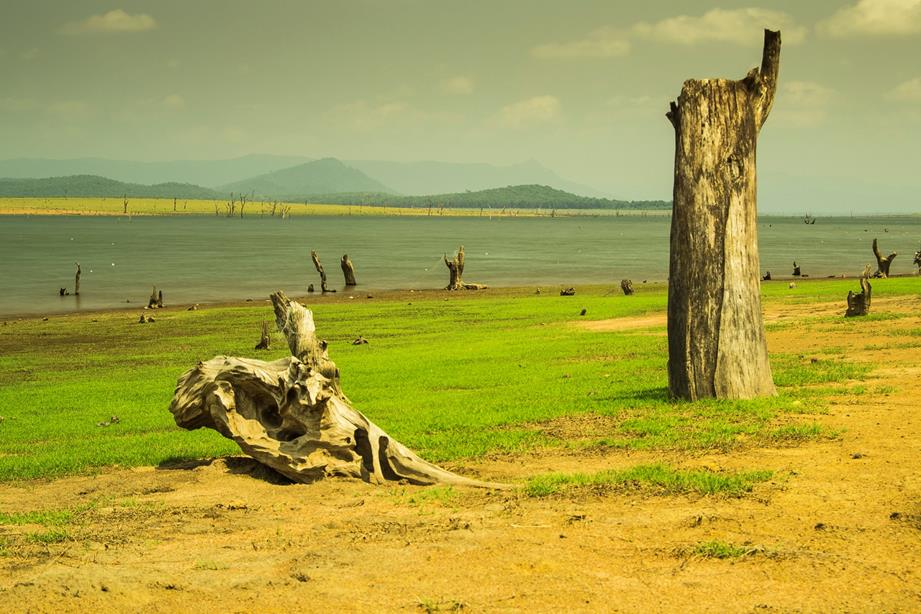 Source – flickr.com/Barandur
Bhadra Dam is situated on the Bhadra River and it is used for irrigation purpose. This dam is also a source of electricity for adjoining villages. The backwaters of the dam gush into the jungle reserve. Here you can also spot crocodiles and even you can witness the different species of birds.

19. Events and festivals in Chikmagalur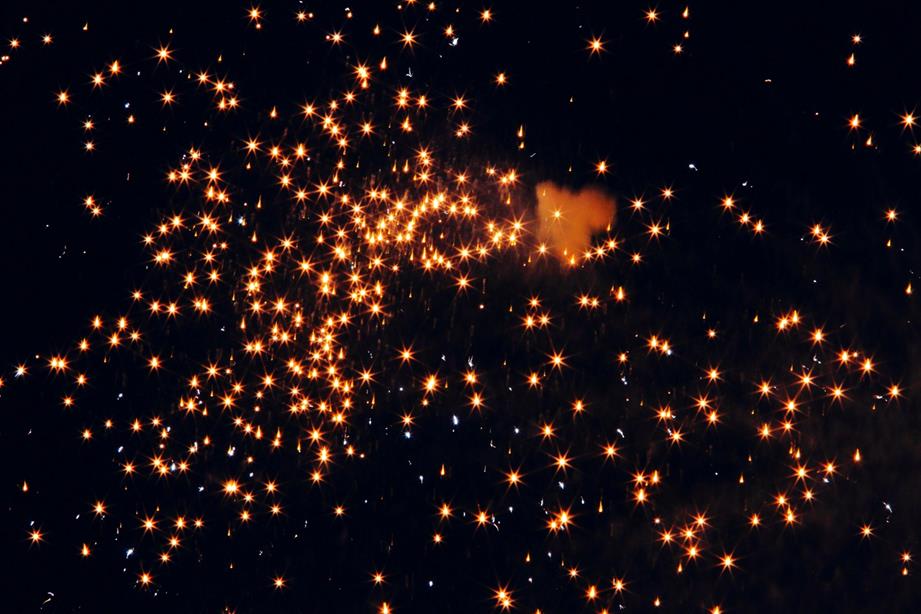 Source – flickr.com/ rambonp_npsingh
Diwali and Ganesh Chaturthi are the main occasions in Chikmagalur. Here you can find great pomp and show during these festivals. Kori Katta, Suggi Habba, Bhuta Kola are some other local festivals you can experience here. These festivals have their own charm, if you are in Chikmagalur during these festival try to join locals.

20. Shopping in Chikmagalur
.
Here you can buy different varieties of coffee beans from the market road as this is a small hill station where you can find fancy or antique goods shop.

The distance from Bangalore to Chikmagalur is approx 240 Km. you can reach Chikmagalur by Bus, train, cab or by your own car. You can get buses easily from Bangalore at the gap of 3 hours. If you want to go by train, there are not much options but trains are available daily.