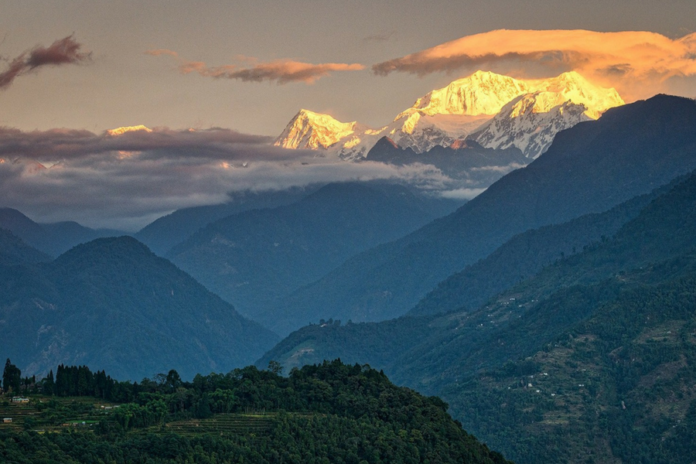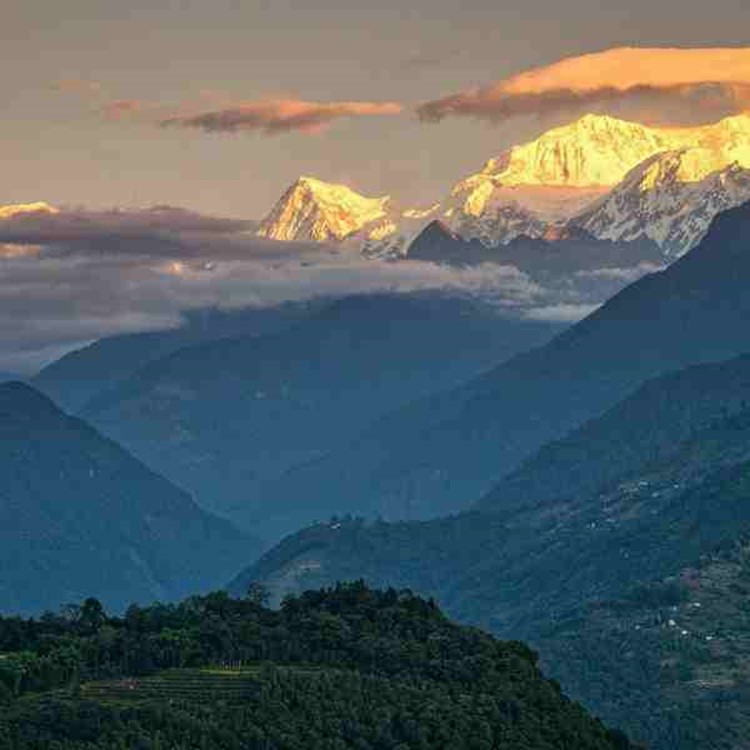 Source –
flickr.com/photos/halkaphoto/

Surrounded by Bhutan, Tibet and Nepal on three sides, Sikkim is a state in northeast India. Being a part of the Himalayas and home to India's tallest peak the Kanchenjunga at 8586m above sea level, Sikkim has some beautiful cinematic landscape along with numerous glaciers, alpine meadows and thousands of varieties of wildflowers. The Himalayan cuisine, the snow capped mountains, the surrounding greenery and the cool temperature throughout the year makes it a perfect weekend getaway spot thus it is one of the most visited tourist spot in the north eastern region of India.

How to reach Sikkim?
By Air – The closet functional airport to Sikkim is Bagdogra Airport which is near the town of Siliguri in West Bengal and has regular connecting flights from all over the country. According to the city tour guide Sikkim is located at a distance of 124 km distance from the main city of Gangtok travellers can avail the bus, car rides from Bagdogra to Gangtok or can also avail the helicopter ride from Bagdogra to Gangtok which is run by the Sikkim tourism. However the helicopters are not frequent and are not many. So it is recommended to take a bus or car from the airport.

---------------------------------------------------------
Best Deals for the Month
By Rail – Surprisingly enough due to the location of Sikkim the state has no railhead that connects the state to the other parts of the country. However, according to the city tour guide Siliguri and New Jalpaiguri Railway stations at Siliguri in the state of West Bengal is the closest to Sikkim which has regular connecting trains from all over the country. One needs to take a car or bus from the Siliguri or New Jalpaiguri station to Sikkim

By Road – Roadways is the most common and easy way to reach the state of Sikkim which connects it to the rest of the country. According to the city tour guide the National Highway 31A and National Highway 31 link Siliguri to Gangtok.
There are many buses that connect the state of Sikkim, both private and government buses run on a regular basis. Renting a private car from Siliguri can also be an easy way to reach Sikkim. The state is also connected to other hill towns like Kalimpong and Darjeeling in northern West Bengal
and Tibet via the mountain pass of Nathu La.

Places to visit in Sikkim
Religious Places

1) Thakurbari Temple –
Located in the heart of Gangtok, Thakurbari which means "House of God" is a Hindu temple which is popular among locals as well as tourist for its religious significance and spiritual aura. Built in 1935 on the land donated by erstwhile Chogyal, Thakurbari certainly is one of the oldest Hindu Temples in Sikkim, which till date is a significant spot in Sikkim.

Location – MG Marg, Arithang, Gangtok, Sikkim

2)
Rumtek Monastery –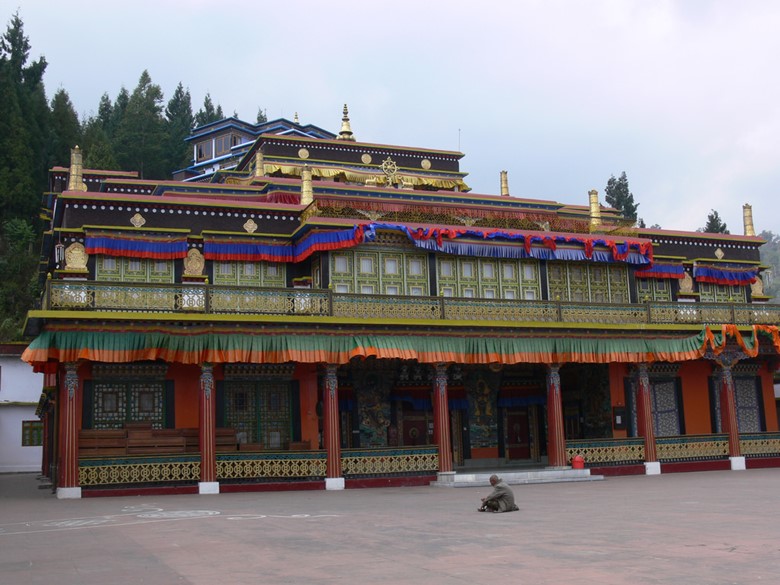 Source – flickr.com/photos/yukonmarty/

It is popularly called the Dharmachakra Centre, is a Buddhist gompa/monastery located in Sikkim near Gangtok. Rumtek with its vast arena and well maintained structure built in 1966 is one of the oldest monasteries in Sikkim. A beautiful garden can be seen behind the monastery and the monastery houses many majestic murals inside the monastery depict Tibetan Gods and Lord Buddha's life story. There is certain vibe about this place which attracts people of every religion. However photography inside the monastery is not allowed for common travellers but your one surely needs to witness the beauty and feel the serenity through one's own self. Thus Best Sikkim trips cannot be complete without a visit to this spot.

Location – Tsurphu Labrang Pal Karmae Sangha Dhuche, Dharma Chakra Centre, Sikkim 

3)
The Pemayangtse Monastery –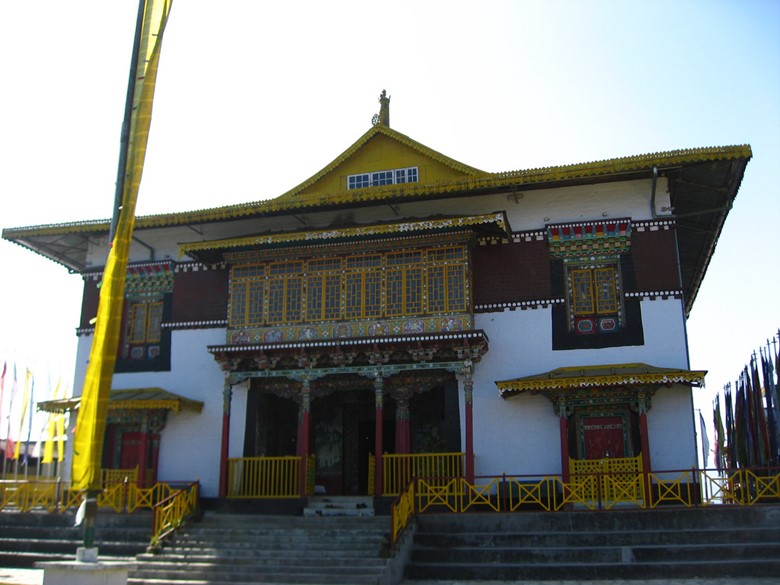 Source – flickr.com/photos/sunilnagaraj/

It is a divine Buddhist gompa in Pemayangtse, near Pelling in Sikkim, situated at a distance of 140 kilometers west of Gangtok. It is a beautiful place with trees surrounding the location and cool breeze along with a panoramic view of the positioned Kanchenjunga. However it is a rough climb from the road that connects Pelling which acts as a rough hiking spot and is definitely one of the things to do when visiting Sikkim with friends.

Location – Pemayangtse, Sikkim 

4)
Hanuman Tok –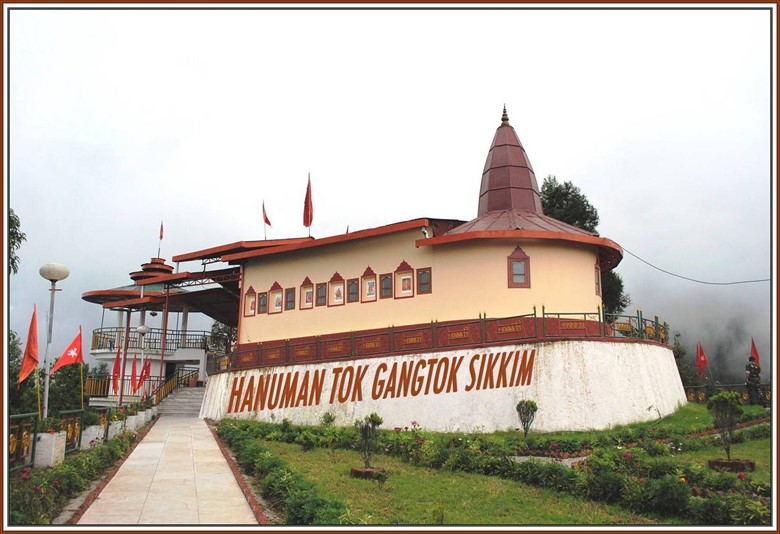 Source – flickr.com/photos/narendrasadhuofficial/

It a pristine Hindu temple that is positioned in the upper reaches of Gangtok, the capital of Sikkim. The temple is dedicated to lord Hanuman. Located on top of a hill it is a small clean temple with spectacular view, known for its spiritual air and is maintained by the Indian army.

Location – Gangtok, Sikkim

5)
The Enchey Monastery –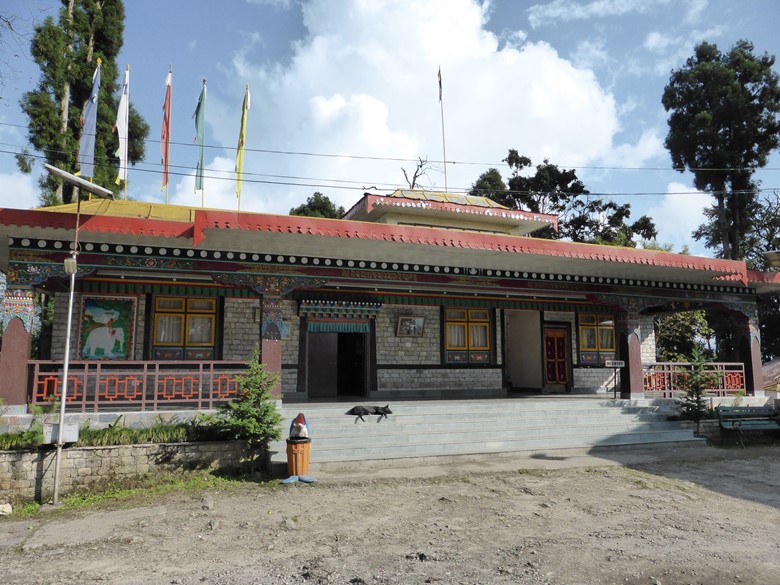 Source – flickr.com/photos/zonelv/

Established in the year 1909 in Gangtok, it belongs to the Nyingma order of Vajrayana Buddhism. The monastery is known for its spiritual significance and serene and tranquil atmosphere which invites people from all communities making it a really popular tourist spot, best Sikkim packages always has all the monasteries in their sightseeing package.

Location – Gangtok, Sikkim

6)
Sai Mandir –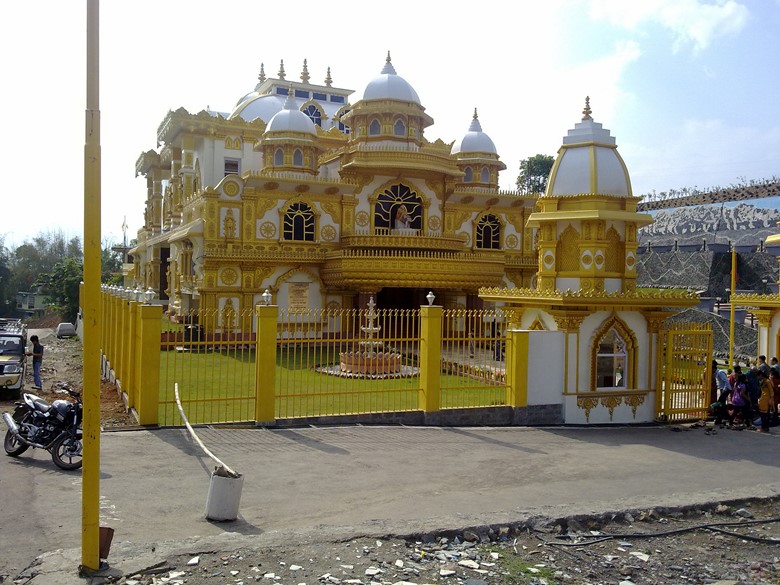 Source – flickr.com

Dedicated to Sai Baba this temple is a stunning place to be at. With the excellent architectural designs, the clean lobbies and the beautiful surrounding it is definitely a place you want to be at. However, it is a little far from the city center so it is recommended to make this trip while you have time in hand.

Location – Agam Gram, Namchi, Sikkim 

7)
Samdruptse –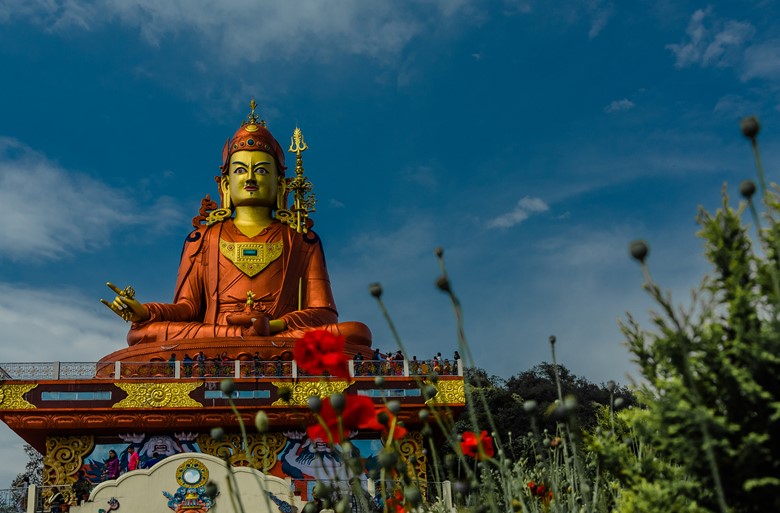 Source – flickr.com/photos/sanlap/

'Samdruptse' meaning the 'Wish Fulfilling Hill' is popular for its striking architecture. The Monastery is one of the most popular monasteries in Sikkim both among the locals as well the tourists. Dalai Lama on 22nd October 1997 laid the foundation stone for this monastery. This statue of Guru Padmasambhava is golden in colour with a height 135 feet; it perhaps is the highest statue of Guru Padmasambhava in the world, your weekend getaway is not successful if you do not visit this place.

Location – Damthang-Ravangla road, 7 km from Namchi

Natural Structure and Sightseeing
1)
Lake Tsomgo –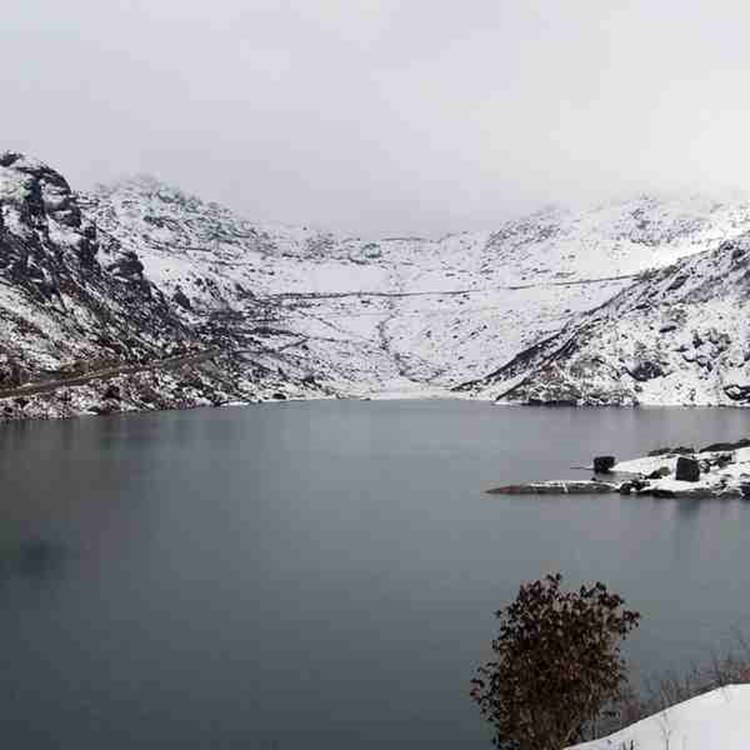 Source – flickr.com/photos/

Tsomgo or Changu Lake is a splendid lake in the midst of tall Himalayan Mountains which is usually frozen during the winter. Located at a distance of 40 km from Gangtok it is a popular tourist site for visitors to experience the magnificence of the lake as well as experience snow during the winters. A picturesque spot for your weekend getaway trip; Among the many things to do here, making a snowman, riding on Yak around the lake and having warm noodles has to make the trip the best Sikkim trip.

Location – Gangtok, Sikkim
2)
Namgyal Institute of Tibetology –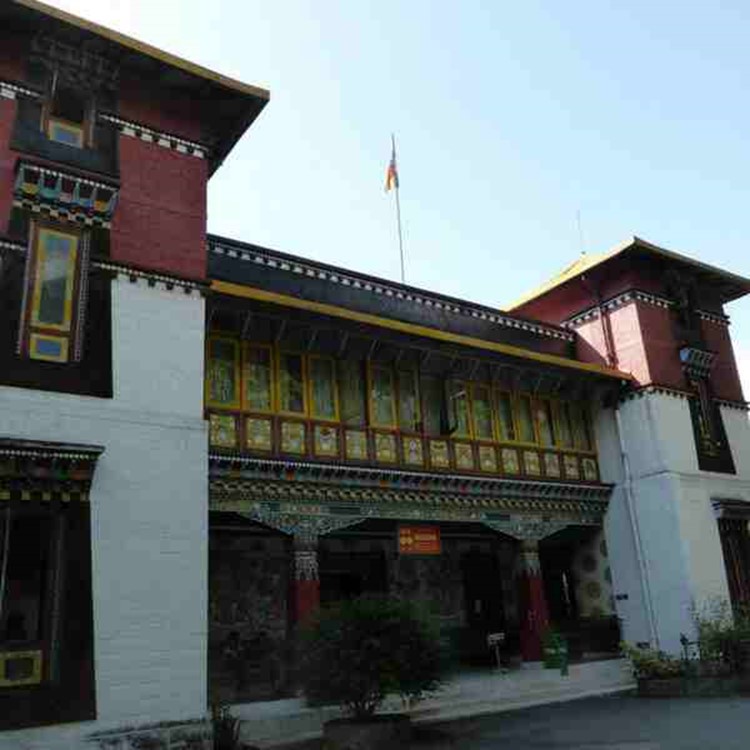 Source – flickr.com/photos/zonelv/

It is a Tibetan museum in Gangtok, Sikkim which acts as a digital heart of the State. The foundation stone was laid down by the 10th Dalai Lama and was inaugurated by the then Prime Minister – Jawaharlal Nehru on 1 October 1958. The work of this digital hub is to collect data from the many monasteries around the state and record rare photos and documents in digital format for future use.

Location – Gangtok, Sikkim

Timing – 10AM -4PM (Sunday closed)

3) Jawaharlal Nehru Botanical Garden –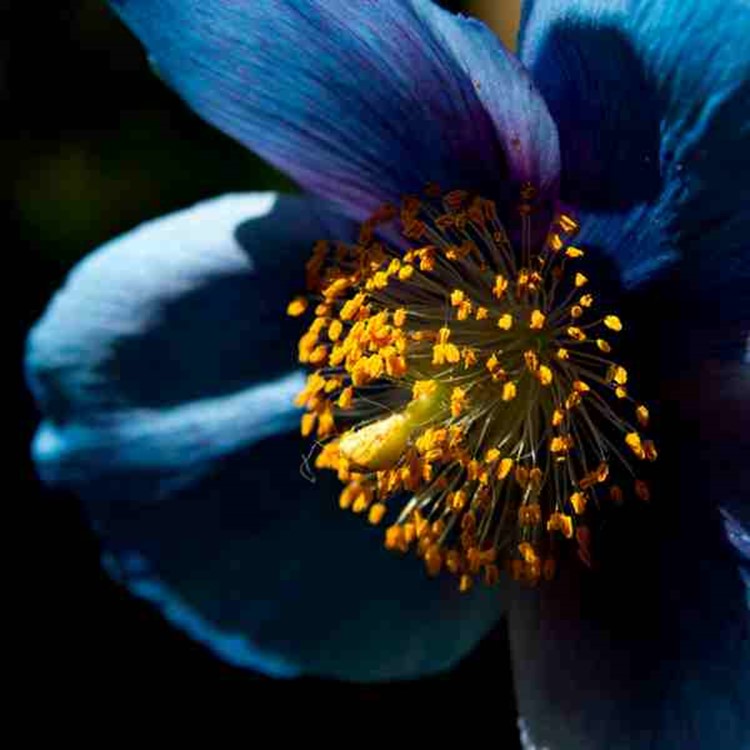 Source – flickr.com/photos/canopic/

It is a landscape garden that showcases the variety of Himalayan flora which helps in the study of regional vegetation as well as attracts tourists with its plethora of colour flowers. It is an absolutely treat to the eye.

Location – Gangtok, Sikkim

4)
Yumthang –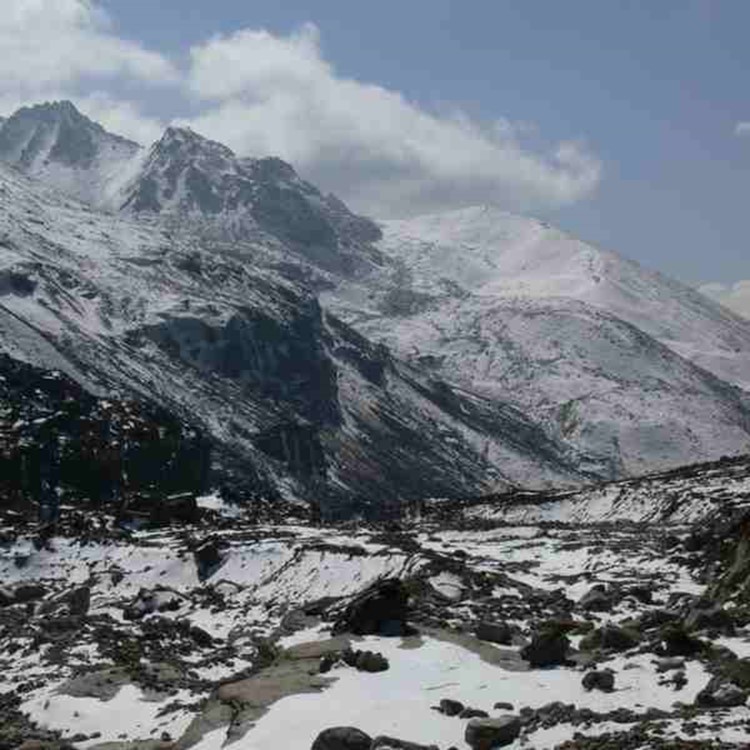 Source – flickr.com/photos/yukonmarty/

Located at a distance of 150km from the city capital it is the valley of flowers known for its beautiful pastures and meadows which is surrounded by the gorgeousness Himalayan Mountains on all sides. Home to the Shingba Rhododendron Sanctuary, which is known to have over twenty-four species of the rhododendron flower which is also the state flower; However, to reach this place travelers generally need to make a halt at the Lachung which according to the city tour guide is the closest habitation and is also a beautiful location to spend a night. Lachung does not have many hotels or shelters so bookings have to be made prior to the visit which is highly recommended for smooth sailing. It is also to be kept in mind that Yumthang is closed by the Indian Army during the winter season due to heavy snowfall and cannot be visited without special permission. Best Sikkim packages always have Yumthang in their sightseeing list to make your trip the best Sikkim trip.

Location – Lachung – Yumthang Road, Sikkim

5) Gurudongmar Lake –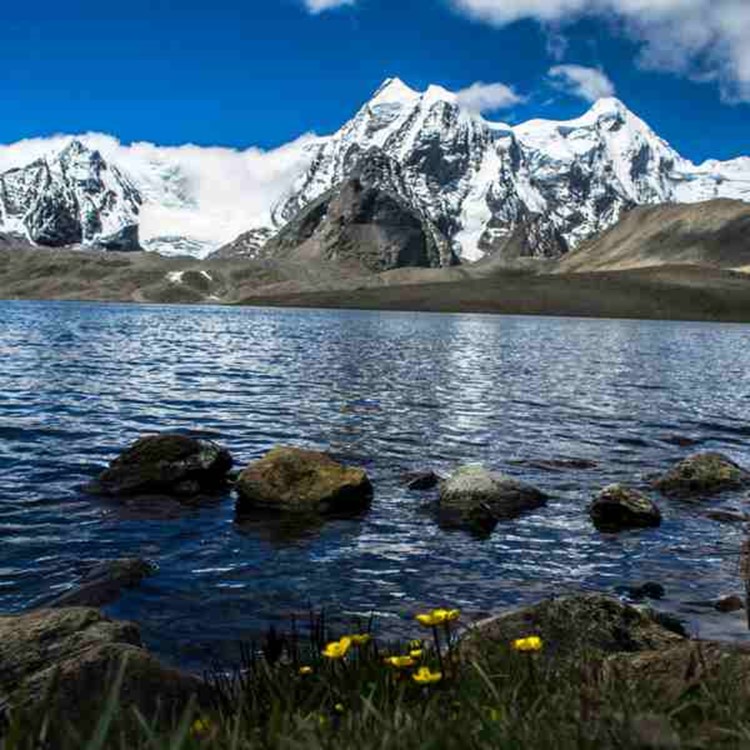 Source – flickr.com
Housed at a lofty elevation of 17,800 ft, the lake is one of the highest lakes in the world and is certainly the highest lake in India situated in the state of Sikkim. Named after Guru Padmasambhava the founder of Tibetan Buddhism who is claimed to have visited the lake in the 8th century the lake has religious significance to both Buddhist and Hindus. A lake that is situated at such an altitude with snow clad mountains around it and is frozen during the winter is the place where your soul will find solace. An absolutely serene atmosphere that will tickle your senses, the route to the lake also has a trekking path for the trekking enthusiasts which make it an experience not worth missing.

Location – North Sikkim, India
6) Nathu La –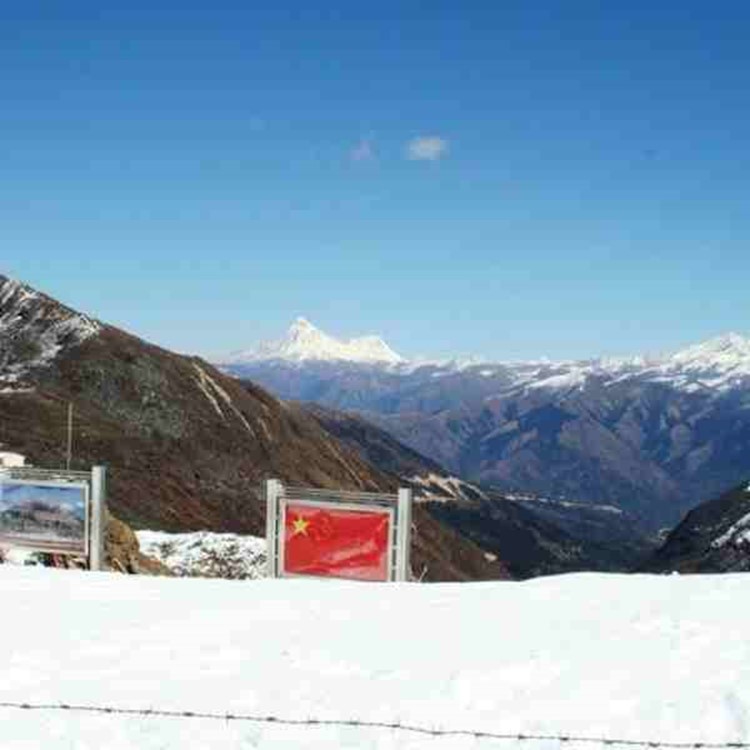 Source – flickr.com

Located at an elevation of 4,310 and at a distance of 54 km from the capital city of Gangtok it is a remote location that connects the ancient Silk Route of the India – Tibet border which is a popular yet an area of dispute. Known for its picturesque scenery and snow clad mountains it is a popular tourist destination from Sikkim. However only a calculated number of people are allowed at this location due to the India – Tibet border dispute and according to the city tour guide a prior pass or permit needs to be attained (only for Indian nationals) to visit this breath taking location. Housed at this area is also a temple called the "Baba Mandir" which is well known for its remote location and spiritual significance among locals and tourists! However remote or difficult this place might be it is recommended to make a visit to this remote location for a better understanding of natures true beauty which will surely enrich your mind and soul making your weekend getaway a trip worthwhile.

Location – India (Sikkim) – China (Tibet Autonomous Region)
7)
Singalila National Park –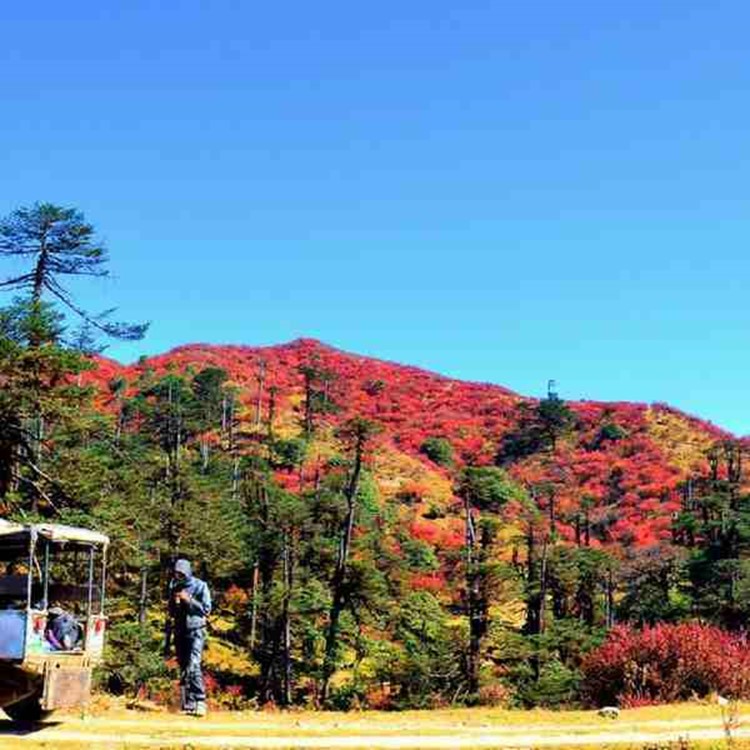 Source – flickr.com/photos/

Located at a height of 7000 feet above sea level near the border of Sikkim is an absolutely spectacular park which is popular for its numerous trekking trails and is thus visited by adventure seekers and trekkers. It is also the starting point to the most famous trekking point in this area that is Sandakphu which makes it all the more popular. Among all the things to do in Sikkim trekking at this place is a must to make it the best Sikkim trip.

Location – Darjeeling, West Bengal, India || Timing – 6AM – 7PM

8) Goecha La –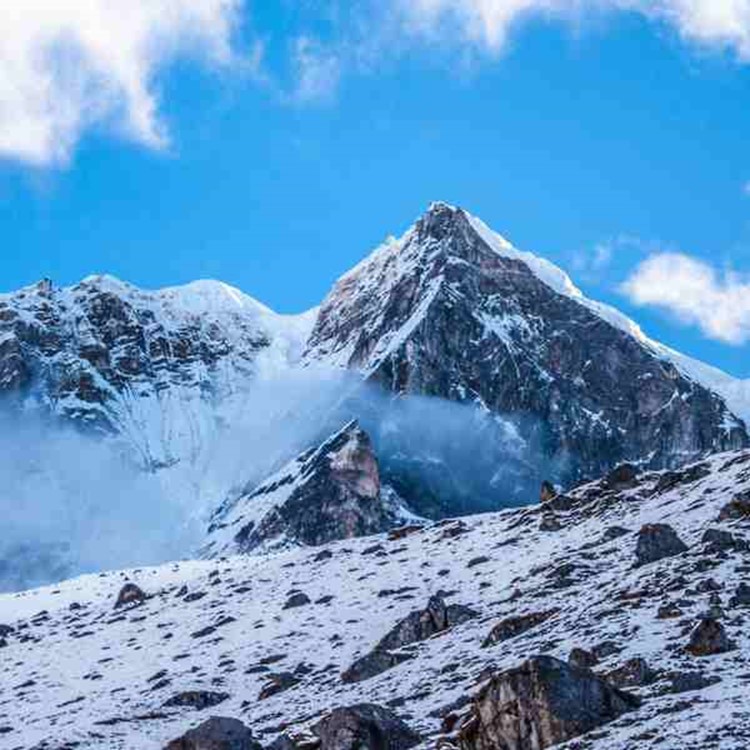 Source – flickr.com/photos/trinanjan_chakraborty/

It is the place from where one can view the southeast face of the mammoth Mt. Kanchenjunga, the world's third highest mountain. It is also the favourite and the most important place for all mountain climbers as it is the base camp for those aspiring to scale the mountain. Legend has it that the Goecha La pass is so charming that it is featured on the INR100 note. So for all thrill seekers and mountain climbers this is no less than a paradise.

Location – Sikkim, India
9)
Kanchenjunga Falls –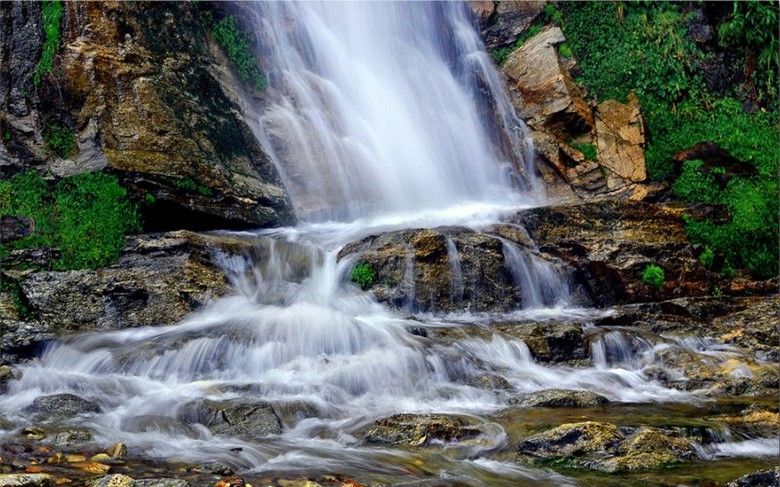 Source – flickr.com/photos/soumya_b5/

A great place to unwind in the Nature and is certainly the most visited waterfall in Sikkim. A great place with lovely perennial water falls from the nearby Kanchenjunga. For some fun activity there is also a cable car facility; however there is mostly a heavy rush and queues due to its popularity among tourists as one can see the whole of the city from the cable car as one climbs higher. A very nice place to spend time with your companions in serene surroundings, highly recommended as it is among the sightseeing spots in best Sikkim packages.

Location – Sikkim, India
10)
Buddha Park of Ravangla –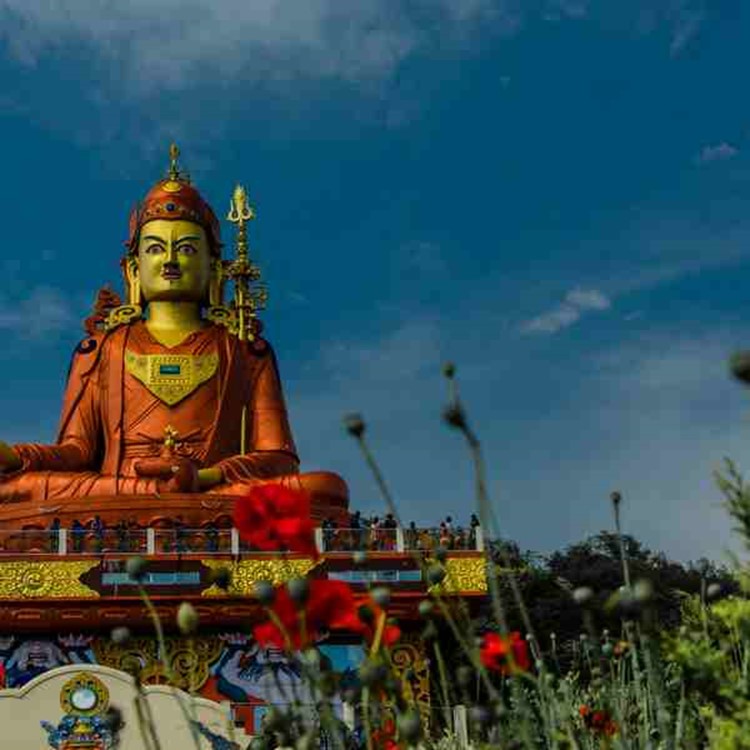 Source – flickr.com/photos/asienman/24330808178

The Buddha Park is also popularly known as the Tathagata Tsal, which is located near Rabong in South Sikkim. It was structured between 2006 and 2013 and houses a 130-foot tall statue of Buddha as its centrepiece. It is a casual park where tourists can go to enjoy some casual time and kids can run around the park and enjoy the few kids' rides there.

Location – Ralong Road, Ravangla, Sikkim

11) Zemu Glacier –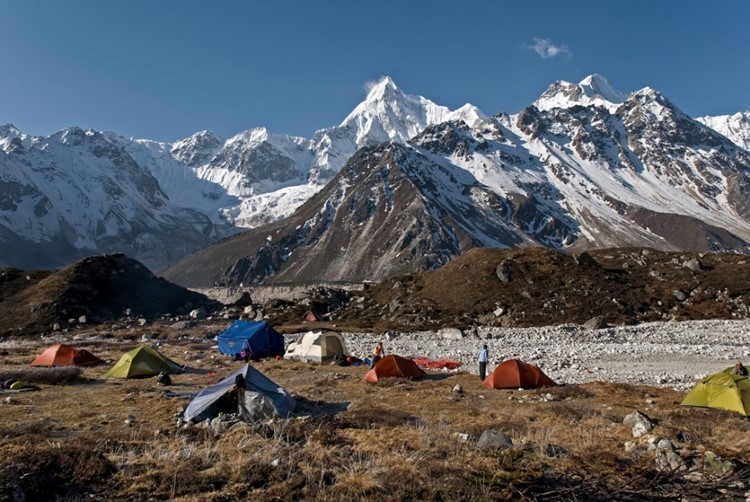 Source – flickr.com/photos/rlcarney/

It is certainly the largest glacier in the Eastern Himalaya with a length of 26 km and acts as the source of many tributaries among which it is popular for being one of the source for the Teesta River which is the main river in the area. Thus the snowy region and the voluminous and the surrounding mountains all together make it a nice spot to visit.

Location – Eastern Himalayas, Sikkim
12)
Bakthang Waterfall –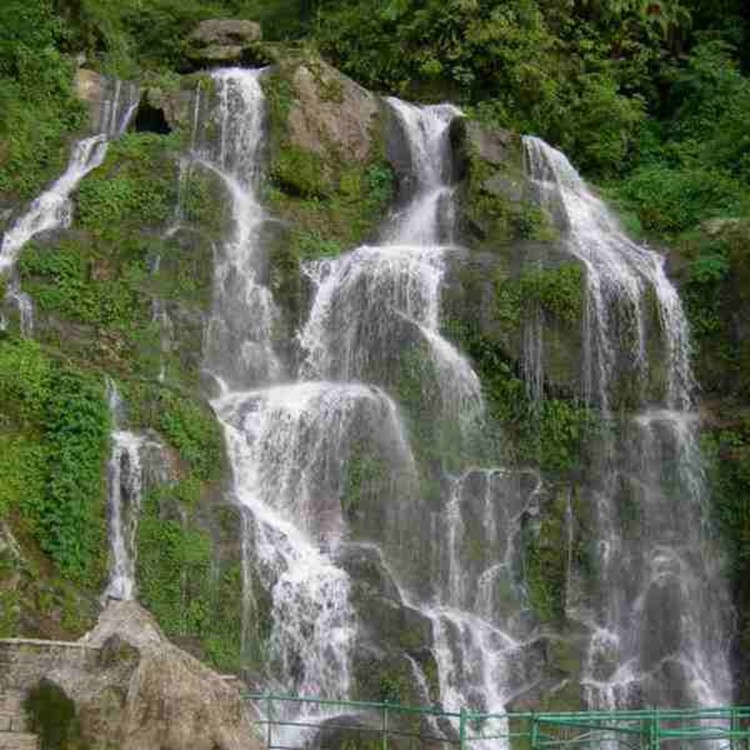 Source –flickr.com/photos/shillong/

This waterfall falls on way to Tashi View Point, Yumthang, zero and is advisable to make plans clubbed with other spots too, as a single trip to only this spot will not be economical. It has many small streams that flow into it and essentially there is a waterfall, one can take photographs with traditional costumes of Sikkim which one might find on rent in the small souvenir shops nearby. Getting clicked in traditional dress of the region shall remain as a nice and fun part of your weekend getaway.

Location – Gangtok, Sikkim 

13)
Sikkim Himalayan Zoological Park –
Source –flickr.com/photos/soumava/

It is a wonderful place with around 22 enclosures with Himalayan animals. Among all the Himalayan animals there special mention needs to be made of the Red Panda, the elusive Snow Leopard and the majestic Himalayan Black Bear.
All the enclosures are pseudo-natural and have ample space for the animals to walk around and feel free. Travellers need walk through forests having various trees including tall pine trees and other conifers during which you can have the glimpse of many Himalayan birds in the forest if you are patient and observant.

Location – Bulbulay, East Sikkim, Gangtok, Sikkim

Timing – 9AM – 4PM (Thursday close)

Adventure activities
1) Trekking –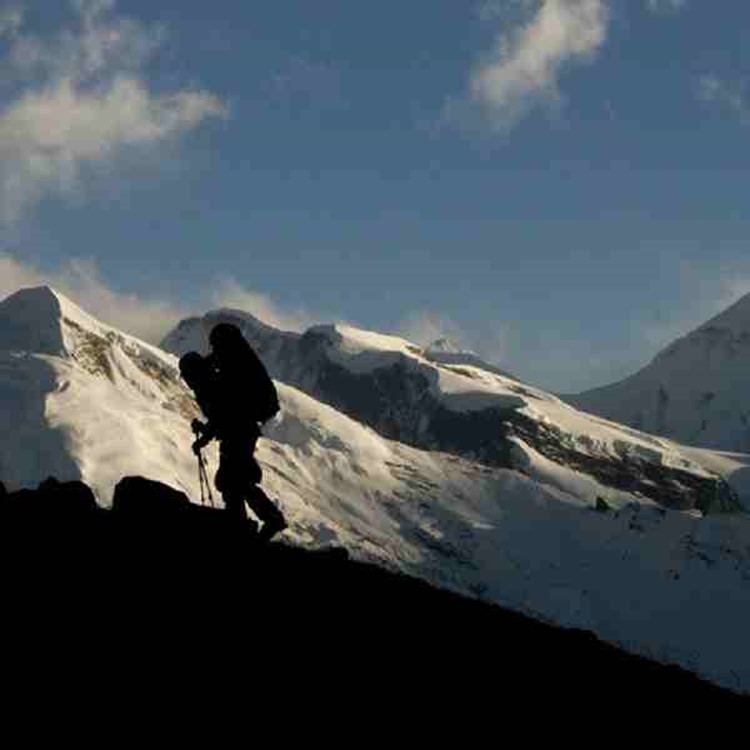 Source –flickr.com/photos/dumjan/

Located at the foot of the Himalaya Sikkim offers numerous trek routes and trips. Among all the treks Sandakphu has to be the one which is the most popular and is called the trekkers paradise. Thus adventure seekers and trekkers surely need to undertake this trek to witness the real beauty of the Himalaya and Sikkim in totality.

Location – Sikkim, India

Price – INR 9000 per person for full trek package (approx.)
2) River Rafting –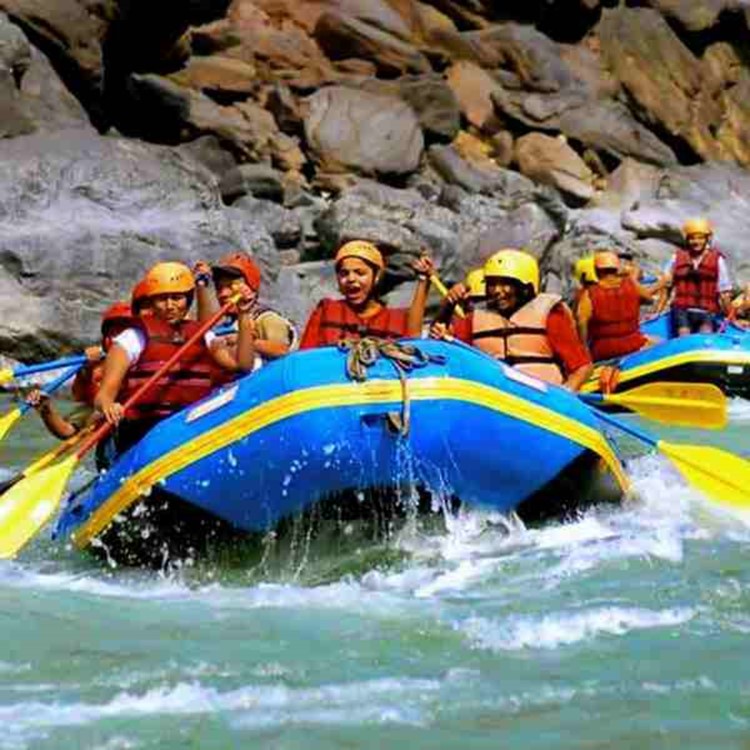 Source –flickr.com

Prime location for adventure seekers as the streams of the Himalayan rivers are the best place for rafting experience. The thrill and the adventure of the flowing river and the group dynamics are the surely what every adventure seeker looks forward to. If you're with a company of friend's river rafting has to be one of the things to do in Sikkim.

Location – Teesta River, Gangtok, Sikkim