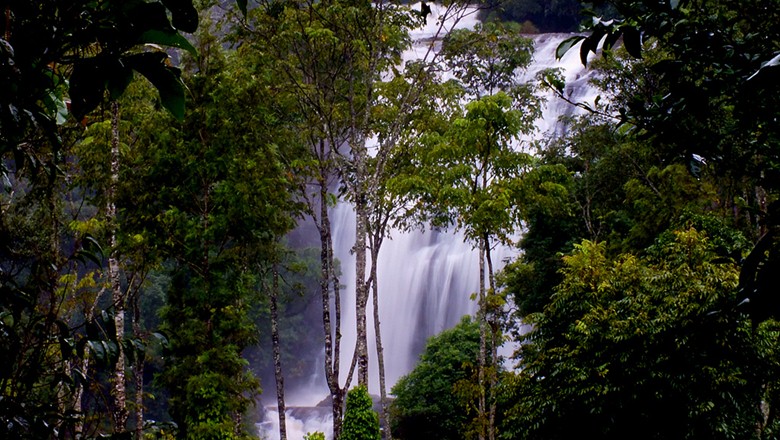 Coorg is an anglicized name given to Kodagu that is a Karnataka district. It is regarded as one of the most admiring holiday destination in India. There are many places to visit and things to do in Coorg and its less crowded place when compared to Kodaikanal, Munnar and Ooty! There are many activities to do in Coorg for people. Coorg has rich flora and fauna and it comes natural to this place because of its being a hill-station.

There are lot many places to admire and see here. This place was known for cardamom, coffee and pepper destination earlier but it has got many other attributes over the time. There are so many activities to do in Coorg from trekking to visiting monasteries and much more. Here you will see many activities to do in Coorg.

Things to do in Coorg
1. Soft trekking- Basaveshwara Betta, Somwarpet, Coorg!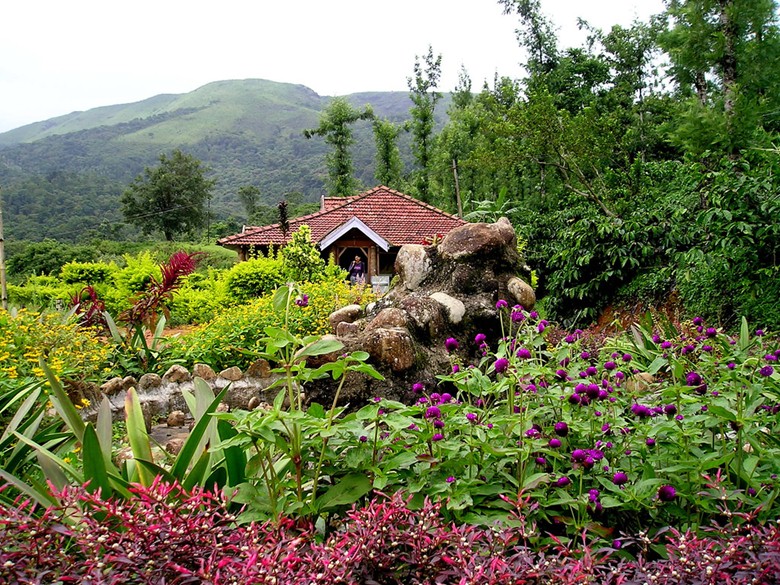 ---------------------------------------------------------
Best Deals for the Month
Incredible Coorg (Image source – flickr.com/Ramya)
You can easily participate in trekking in this beautiful nature filled and wood city of amazing land Coorg. Trekking is one of the most thrilling activities to do in Coorg. You will have to begin at 9am in the morning from Basaveshwara Betta. This is the origin of trekking that will be last for around 7 hours and involve 4 kms of trekking uphill with breathtaking picturesque. You will walk energetically towards uphill and have an experience of lifetime.

2. Paintball for thirty minutes and more at Kushalnagar, Coorg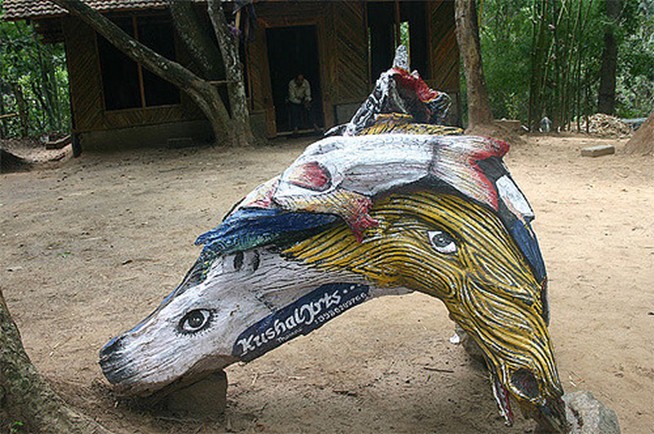 Try magnificent games and many more activities! Kushal Nagar (Image Source – flickr.com/Archana BN)
When you are searching for a split from your regular routine life then take a break and go have some fun in the hill station of Coorg and indulge yourself in various activities to do in Coorg. Some people like to have relaxation whereas some people want some adventure. If you're looking for some exciting sessions with friends, then participate in paintball activity. It's a magnificent game where one get near to the war game feel. One needs to shoot the paint capsules to their opponents that are full with gel. In this game you have to mark your rival with paint. It's a fun game to play.

3. Kayaking at Kakkabe!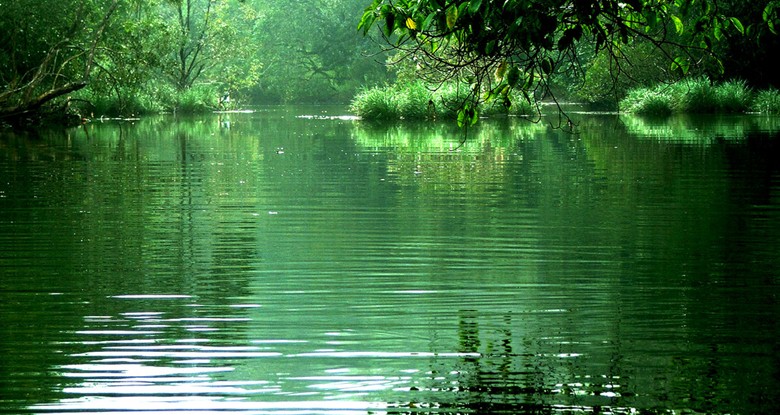 A beautiful river in Kakkabe! (Image Source – flickr.com/Sandeep Karunakaran)
You should come to Coorg from urban life and be misplaced in the mysterious surroundings of the nature. There is a Kakkabe River, which is an ideal area for water sports adventures. The lush green and serene ambience is perfect to keep you relax and feel recharged. You should dare yourself to get involved in the Kayaking thrilling activity. It's the most admired water sport adventure. You will experience adrenaline rush. This is one of the best things to do in Coorg.

4. Rappelling at the Nishani, Coorg!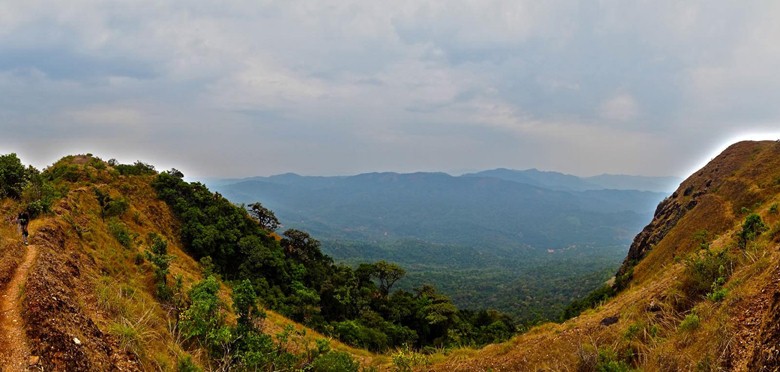 Beautiful scenery with adventurous sport great combination! Nishani (Image Source – flickr.com/Rajeev Rajagopalan)
You can take part in various sensational rappelling adventurous activities at the scenic Nishani range. Simply defeat all your fears and climb jagged vertical rock surfaces. This is one of the best things to do in Coorg. Grasp the strategies of rock climbing, rappelling down your face and make use of various equipments and ropes from the experts climbers. 15 to 20 minutes rappelling activity takes place under the supervision of professionals, who have enough experience in mountaineering.

5. Bee keeping tours just one-hour at Kakkabe!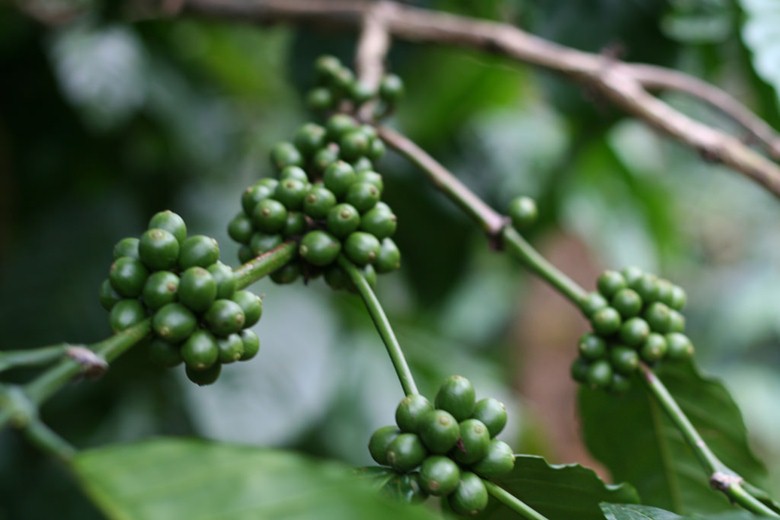 Coffee blossoms add flavor to Honey! (Image Source – Flickr.com/Binu K S)
Bee Honey is very well-known and famous for its amazing flavors in Coorg. Honey extracted from coffee blossoms are of quite high-quality. The usual procedure of keeping the natural bees is slowly losing its significance nowadays. Honey bee are usually kept in different boxes and domesticated. You will experience and learn many things about bee keeping and honey extraction in 1 hour. This procedure is performed to get quality honey. This is something different and falls under various things to do in Coorg.

6. Small trek to the Chomakund, Chelavara!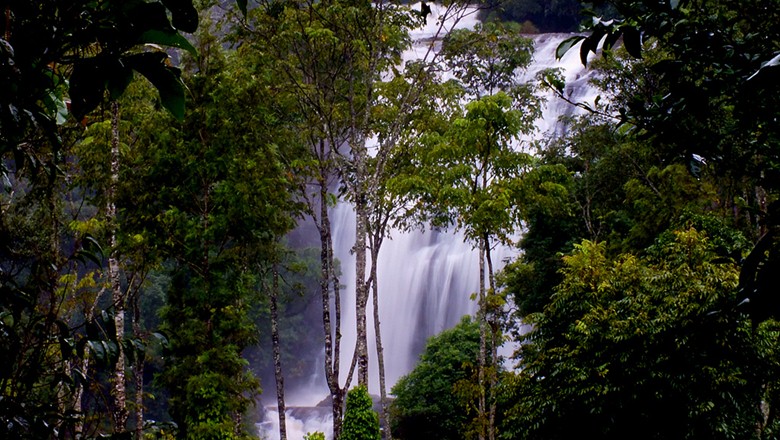 Trek with breathtaking view of waterfall! Chelavara Fall (Image Source – flickr.com/Vinod Kumar VK)
This is a perfect place to trek for everyone from kids to adults as it's simple to climb. The trek begins from foothill pond and goes its way via stunning landscapes and forests. It might take half hour to reach on the top and may be more. Its longest distance is around 6 kms. You perhaps spot leopard and elephants. The Chelavara fall is at a distance of about 16km from Virajpet that has brilliant views. Get glimpse of the Arabian Sea during your trek with the haze floating in the sky. You must trek and do various things to do in Coorg in order to enhance your experience.

7. Waterfall rappelling experience at Chelavara waterfalls!

Beautiful Water fall! Chelavara Fall (Image source – flickr.com/Niranjan M)
Rappelling is quite adventurous activity that needs lots of boldness and bravery to perform. You can enjoy various activities but rappelling at Chelavara waterfalls is one of the must have experiences in Coorg. You will see amazing picturesque when you climb downwards with the help of guide. Always carry your safety gears.

8. Brahmagiri trek, 6 hours from Srimangala!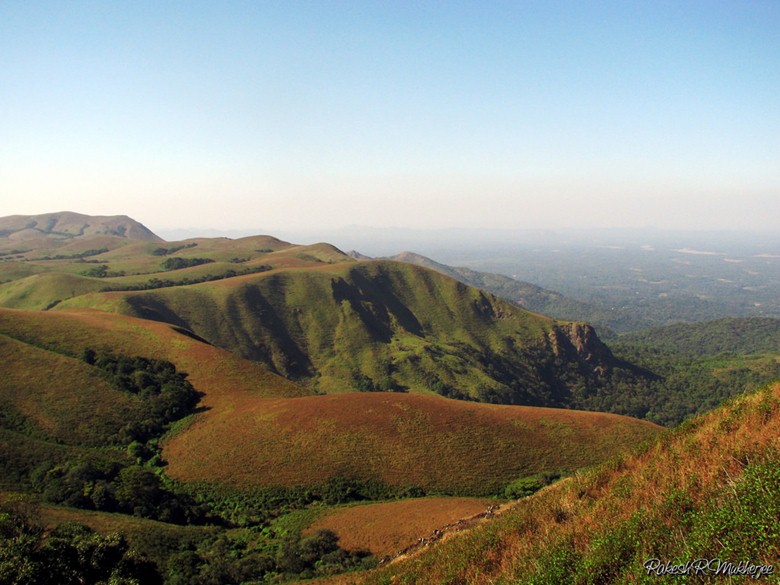 Different Shades of Green! Brahmagiri Peak (Image Source – flcikr.com/Rakesh Mukherjee)
Hiking to Brahmagiri is the hill-range in Western Ghats, at the border of Karnataka and Kerala. This range is good for trekking and it's a seventh heaven for trekkers. Brahmagiri is one of the mesmerizing peaks of these ranges. This peak is apt for trekking via Karnataka and Kerala both sides. This is the must have experiences in Coorg.

9. Tadiyandamol trek around 5 hours to Kakkabe!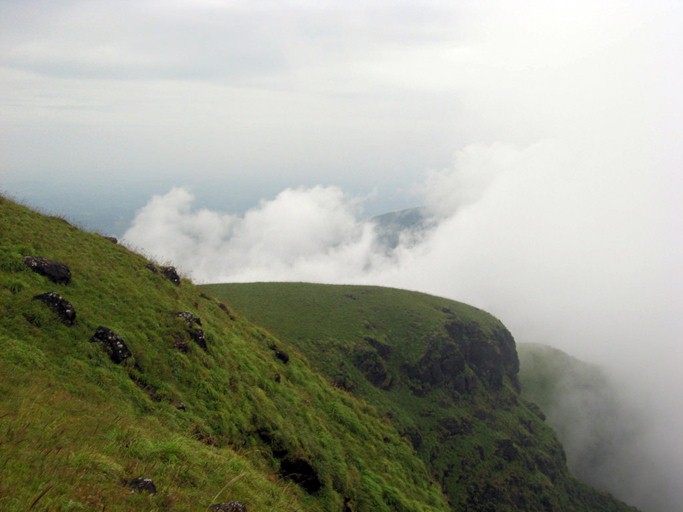 Worth trekking experience View! Clouds touching Green Mountains! Tadiyandamol (Image Source – flickr.com/Vinaya H S)
This is situated around 30km commencing Napokulu, bordering to Mukutta forests. It means highest peak in local words. There are eight routes during the trek and the highest being the extremely scenic while shortest one had direct route. You will see a huge variety of wildlife and pleasant climate. Trekking here is a must have experiences in Coorg!

10. Experimental dinner at Coorg plantation at the Madenadu village!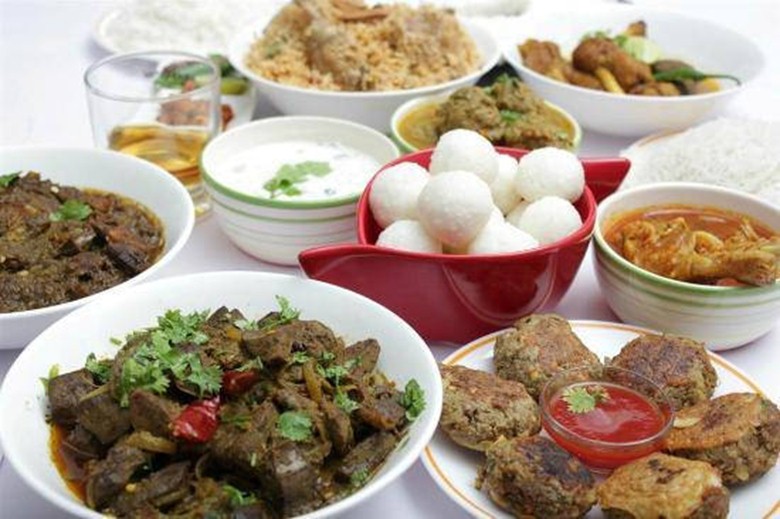 Mouthwatering Delicious Coorg Food (Image Source – flickr.com/Allen Benjamin)
You must experience the traditional food and home stay at Coorg. It's surrounded by lush green coffee plantations as well as breathtaking mountains. You'll be provided authentic delicacies such as Pandi Curry and Rice balls. Relish and pamper your flavor buds by eating these special Coorg dishes that uses huge variety of rice.

11. Wildlife safari experience at Kutta!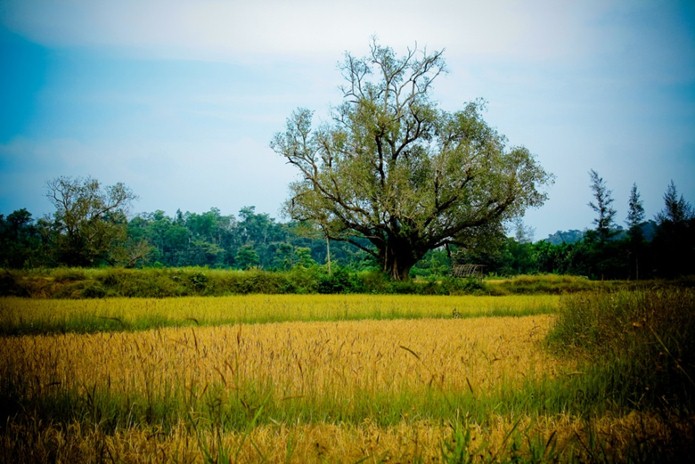 Enormous natural beauty! Kutta, Coorg (Image Source – flickr.com/Mayank Singh)
This is one of those must have experiences in Coorg that do not want to miss and forget. You will get to see wildlife animals. You'll get picked from your place and taken to Rajiv Gandhi National Park entrance. Wildlife safari jeep ride begins from here in the early morning around 7 am. All jeeps have tourists' wildlife guide who will help you in recognizing the animals and birds. You must visit this place and experience the wildlife.

12. Camping in plantation at Virajpet!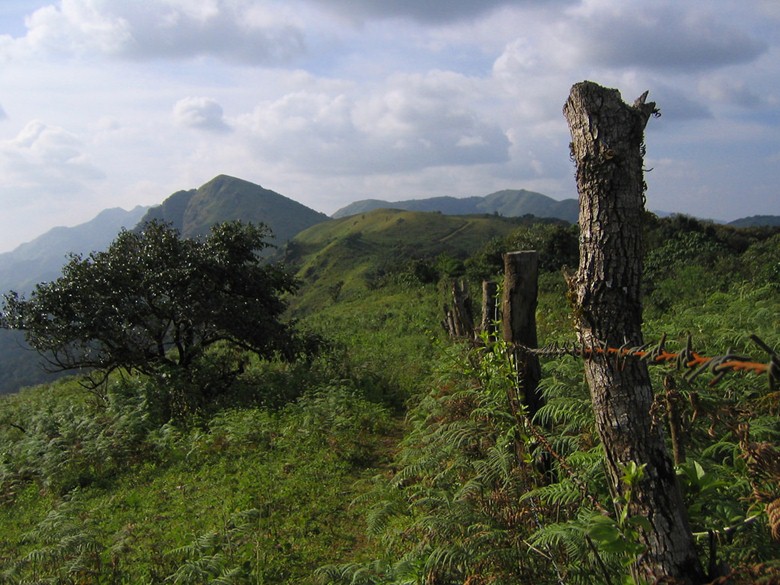 Near Virajpet! (Image Source – flickr.com/Denzil Meyers)
People who love camping, exploring life, places, adventure lovers and those who are seeking for exciting opportunities have so much to do in Virajpet. You can take part in camping activity at plantations that is a mesmerizing village located in Medikiri, Karnataka. This camp land is surrounded by pepper, areca nut and coffee plantation.

13. Jeep drives for sunrise to Mandalpatti!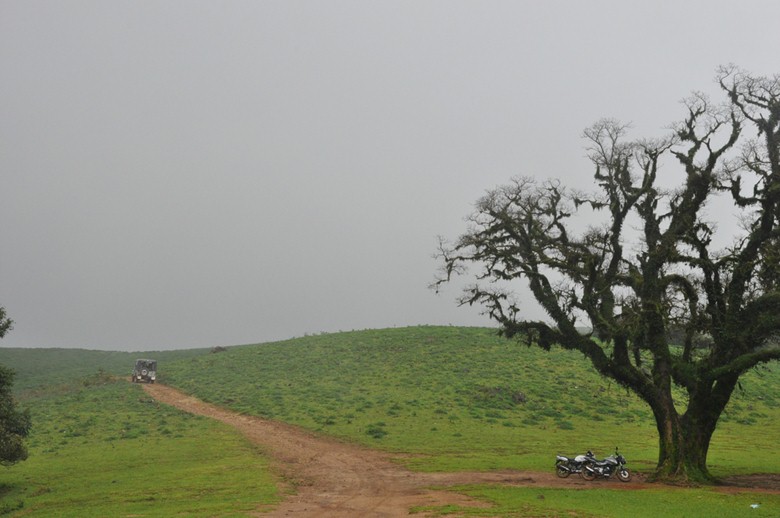 Feel the frenshness in air! Mandalpatti (Image Source – flickr.com/Avinash Negalaguli)
Experience and enjoy the excitement of witnessing various enticing sunrises and sunsets is the beauty of this place via travelling in jeep. It's a must have experiences in Coorg and you will embrace and explore the natural scenic views of Mandalpatti. It gives you some amazing views of hill stations, greens and much more. You should travel to this place in order to explore and enjoy the mountains and plantations around the Western Ghats.

14. Visit to Tala Kaveri!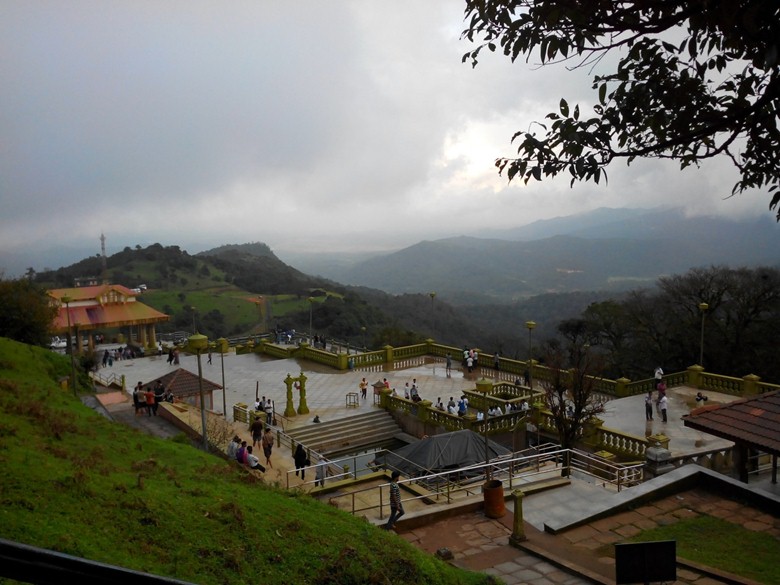 Try Devine dip in holy water of River Kaveri – Talakaveri (Image Source – flickr.com/Narayana Swamy)
You should visit this place and enjoy the peaceful environment of the Brahmagiri Hills. You need to take a divine dip at tank that is regarded as sacred Talakaveri is measured as the holy source of Kaveri River as well as is a favorite pilgrimage in Tala Kaveri, Coorg. This is one of the most amazing places to visit in Coorg.

15. Nishani hike and camping at the Madenadu!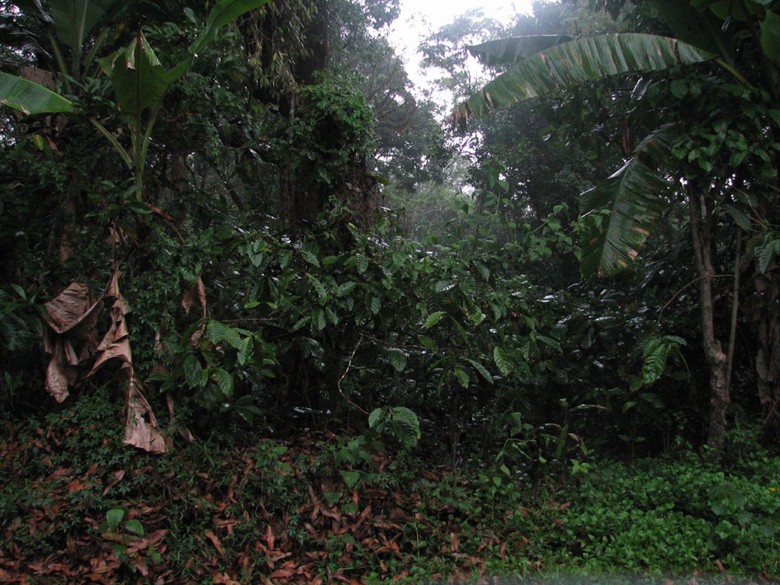 Nishani ! Tremendous Greenery (Image Source – flickr.com/ Vamsi KK)

Hiking is always fun and when it is at Nishani Motte then you will enjoy the camping and hiking both. You need to indulge in the beauty and activity to explore in the stunning peaks in Talakaveri. Be lost in the huge panoramic views of mountains, inhale awe-aspiring beauty when you trek. The whole environment will make your mind relax. This is one of the most amazing places to visit in Coorg.

16. River and deep jungle side campaign near Bittangala!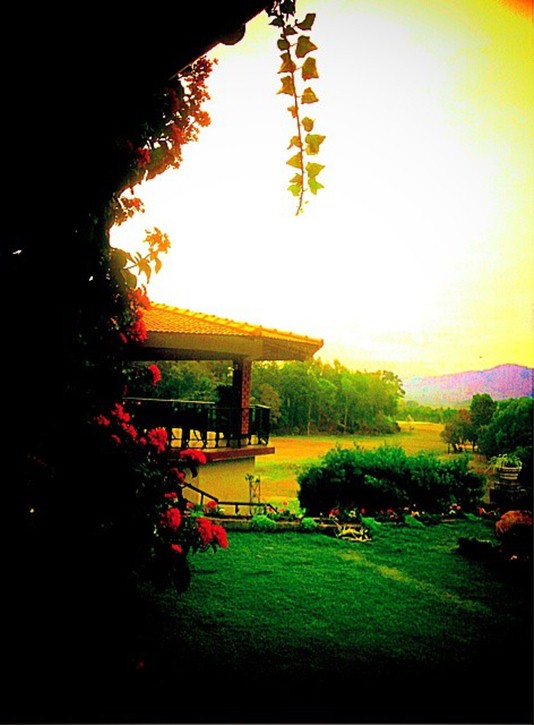 Seems like some Fairy Tale Land! Bittangala (Image Source –flickr.com/Jugie singh)
Get deep into something adventurous and exciting from the bored monotony life, and then you will be able to experience the best places to visit in Coorg. Walk yourself through the rain forest and be a part of amazing campaign activities by Barapole River. When you join camp there then you will have something or the other to do since morning. The sparkling and refreshing waterfalls along with magnificent valley views from top are an amazing feast to your eyes. Mid-level campers and professional campers, this campaign suits everyone.

17. Settle in Home stay!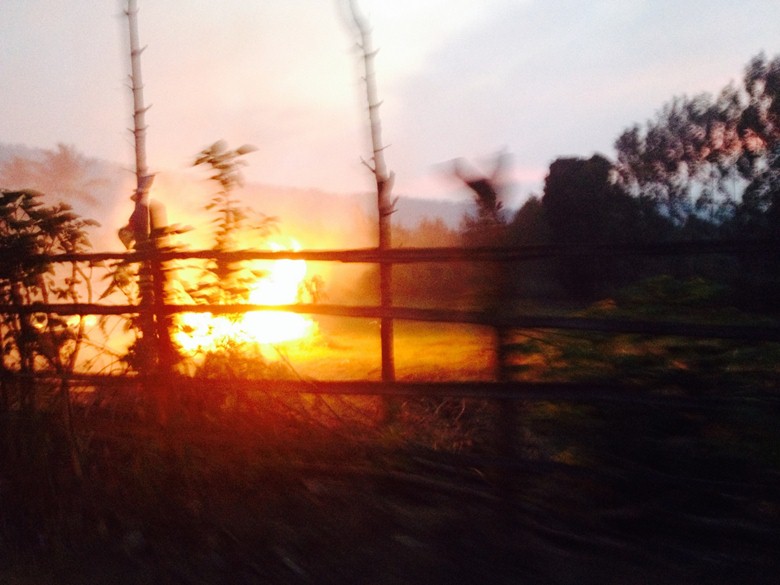 Charm of Forest! Kushalnagar (Image Source – flikr.com/Karthik K)
The charm of forest is different than home stays. The aura as well as the surrounding of any home stay is literally quite special. This place has plethora of various home stay options and you can stay at Eco Habitat in the Kushalnagar that is little off from Coorg but indeed a fantastic well connected property.

18. Visit Dubare Elephant campaign!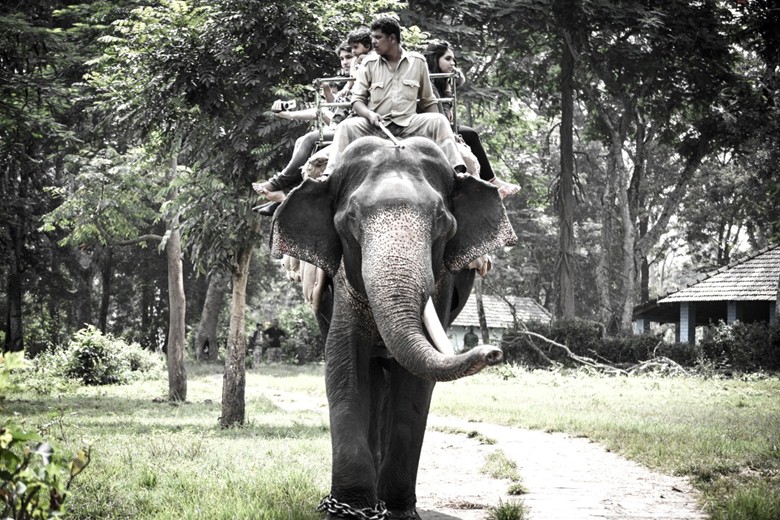 Spend Time with Elephant ar Dubare! (Image Source – flickr.com/Daksh Sharma)
You can visit Dubare Elephant campaign close to Kushalnagar and it's a perfect place to have fun by good elephant bathing, elephant rides and much more. Around the river, one can enjoy water rafting sport as well. This camp comes under Jungle Lodges and Resorts, of Karnataka. You can also go to Chiki Dam that is around 3 km from Kushalnagar as it provides scenic points and amazing delight for shutterbugs.

19. Visit the divine Golden temple of Coorg!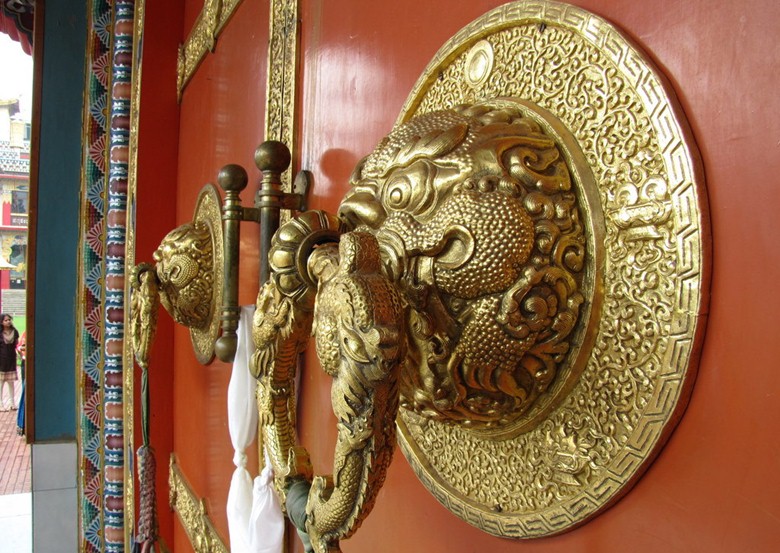 Lion Gate of Golden Temple of Coorg (Image Source – flickr.com/Sunil_maddy)
It is positioned at around 30 minutes run from Eco Habitat, is the Tibetan Refugee completion, the splendid monastery in the Kodagu state. One would see the Tibetan monks, the golden statue of Lord Buddha and monk's families. You will also see other gods transversely the Namdroling Monastery. This is one of the most striking places to visit in Coorg.

20. Abbey Falls in Madikeri-do not miss it!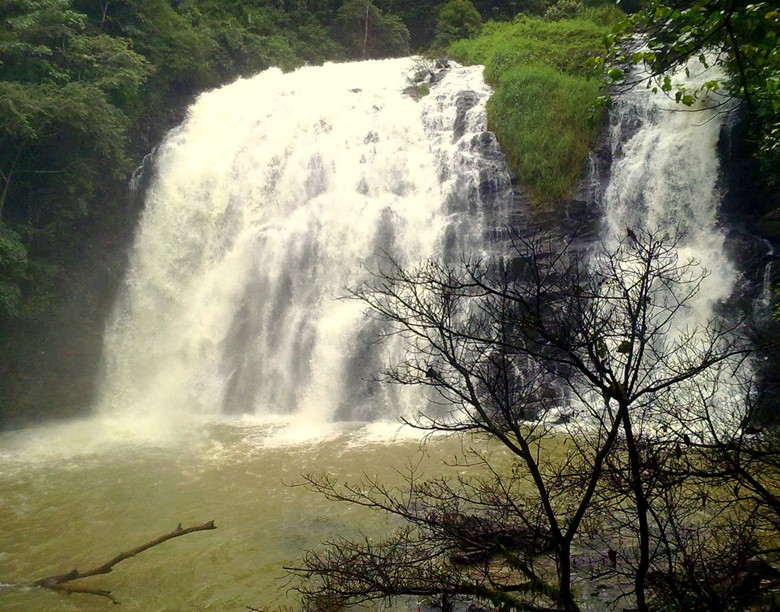 Abbey fall! (Image Source – flickr.com/Abhishake Sadhukhan)
You must not miss the Abbey falls in Madikeri as it is 8 km away from Madikeri in the Western Ghats Mountains. It makes the beautiful picturesque and a delight for photographers. You can enjoy the soothing ambience of waterfall.

21. Go for campaign in the Brahmagiri hills at Srimanagala!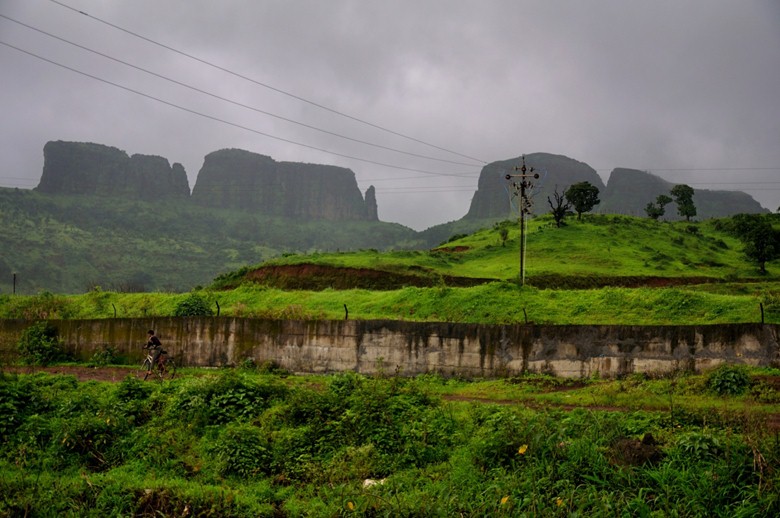 Brahmagiri Hills! (Images Source – flickr.com/Amit Rawat)
You can enjoy exhilarating and exciting top campaign experiences by joining in the mind boggling campaign sessions. The enthralling and spectacular Brahmagiri hills are just splendid and calling you for thrills and adventure. The campaign sessions take place in the strict alertness of forest security and skilled guides. The verdant greenery, bountiful natural beauty and peaceful enticing environment of forest will include opulent adventure and thrill to your camp experience.

22. Raja's seat at Coorg!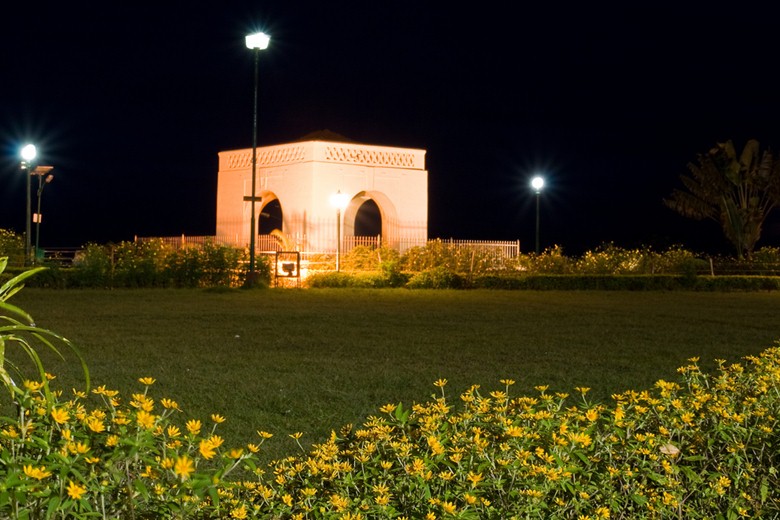 Raja's Seat Garden! (Image Source – flickr.com/Anamoy Sarma)

The Coorg king loved watching the sun sets from one specific favorite point that is now called Raja's seat. It is located among the misted valley and charming gardens in the background that makes it a picturesque delight. This is one of the places to visit in Coorg.

23. Omkareshwara Temple-lose yourself in some divine power!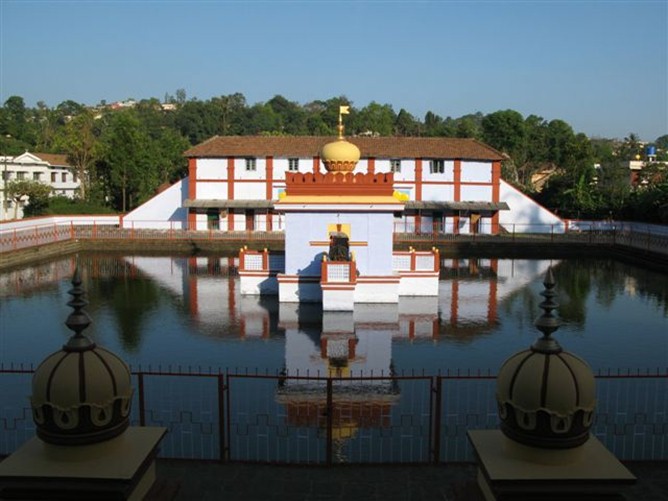 Om Namah Shivay! Omkareshwara Temple Coorg (Image Source – flickr.com/sanntanu Misra)
This temple was built by King Lingarajendra in 1820. This is considered as one of the most significant religious place in Coorg that is devoted to Lord Shiva. You will see the Gothic and Islamic elements in the architecture of this temple. It's enclosed by water, where you can feed the fishes as well. It's among some of the most amazing places to visit in Coorg.

24. Drink and eat local!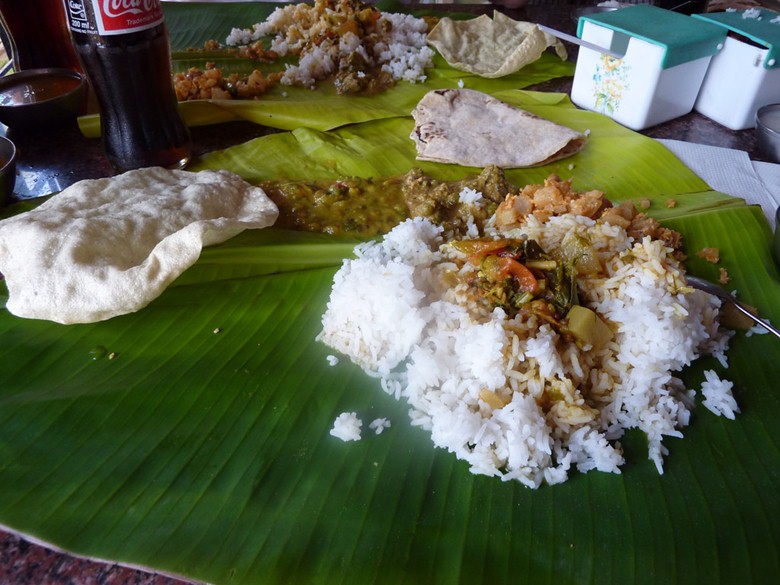 South Indian Food Yummiest of all! (Image Source – flickr.com/hunbille)
You will get some delicious food and drink in South India and it is not simply about Vadas and Dosas. You can just get everything you want from ever so famous appam and legendry pandi curry. Coorgi cuisines are preliminary non-vegetarian yet there is plethora of veg options as well.

25. Discover the unchartered!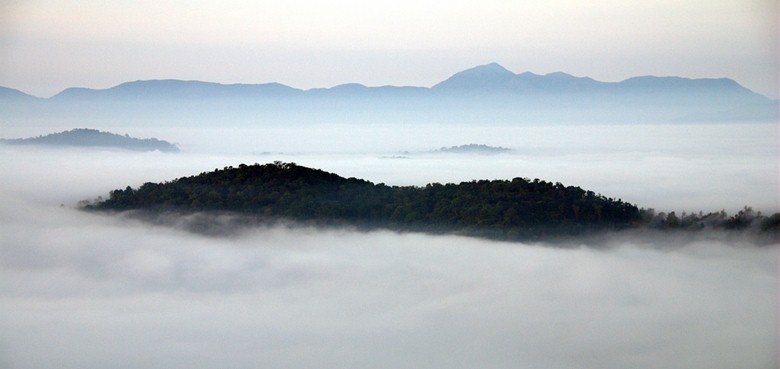 Discover the unchartered Coorg (Image Source – flickr.com/ilavanji ilavanji)
You can talk to the local people in Coorg and they will tell you everything about local hidden gems of Coorg such as dams, place to click the mesmerizing River Kaveri view and coffee estate where you can sit back, unwind and relax. This place makes the perfect weekend gateways of Coorg.

26. Somwarpet-know more about crops!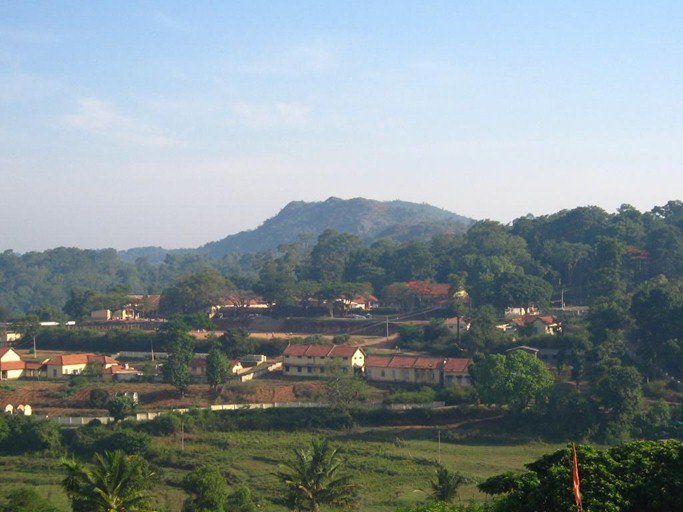 Somwarpet (Image Source – flickr.com/rajaniitm)
This is panchayat town at Kodagu district of Karnataka. Its main town is Somwarpet taluka. Main crops that are grown here are spices, coffee, oranges, ginger, vegetables, cardamom, peppers and much more. You will come to know many more things about these crops. Bellur Golf Club is positioned at 8km from Somwarpet. This place attracts lots of movie makers to shoot in the blossoming green Beelur Golf ground. This place makes the perfect weekend gateways of Croog!

27. Quad biking in Coorg!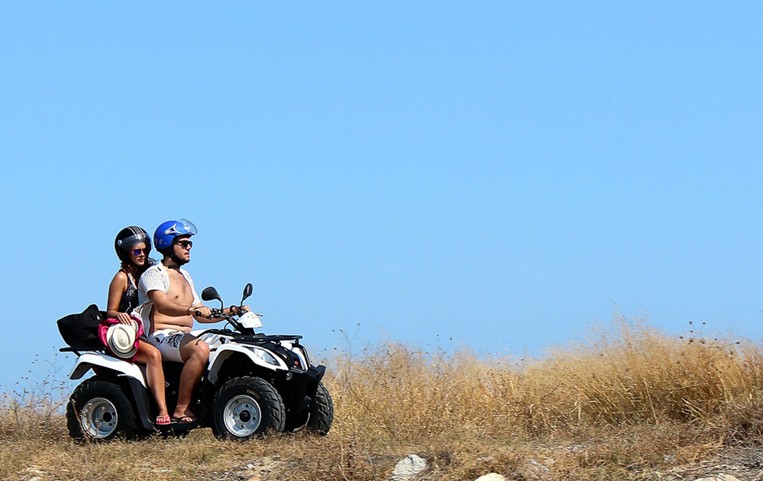 Explore your wild side! (Image Source – flickr.com/Jordan Kevrekidis)
You can go for motor bike rides and quad biking you must try. It is inside coffee plantation that will make your wild for sure. This quad biking is accessible at Kedkal close by Madikeri. Go for adventurous sports and explore your wild side.

28. Try fishing in Valanoor fishing camps!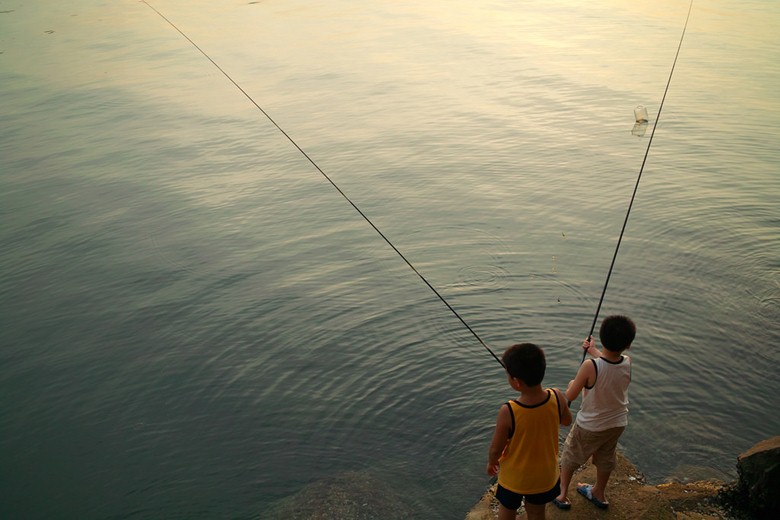 Enjoy Fishing at Valanoor! (Image Source – flickr.com/Tara Poky)
You can go for one of the best weekend gateways in Coorg and that is valanoor fishing camps, which makes a perfect set for angling. Backwater of Kaveri River at Valanoor close by Kushalnagar is a home to many species of water fish. You will have a lifetime experience there.

29. Trek and half way drive at Kakkabbe's highest peak!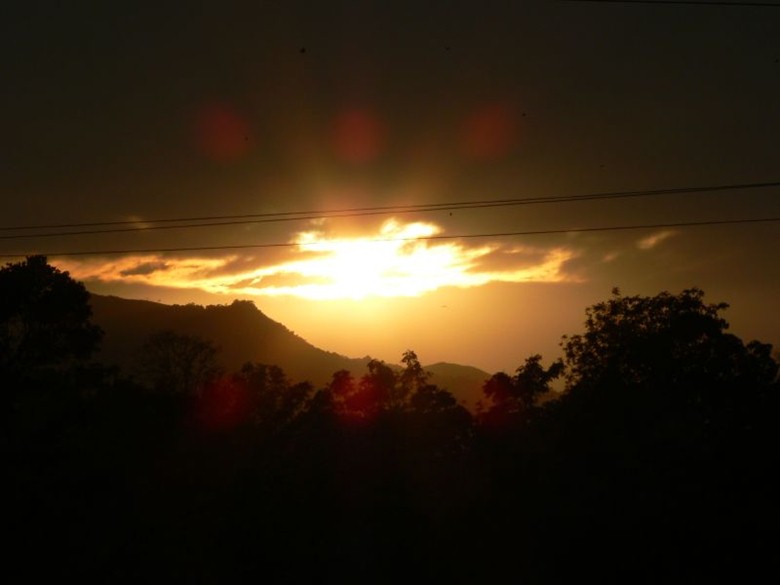 Enjoy Sunset at Kakkabbe! (Image Source – flickr.com/flickr)
You can start you trek and drive to Tadiyandamol that is the 3rd highest peak of Karnataka. It's an ideal trekking destination and it's around 11 km both ways. You need to travel via car half way and half way you have to go through trekking. You will encounter beautiful mountains, picturesque and greenery. Enjoy the stunning weather and pleasant surroundings. You will be surely stunned to see the beauty of the embellished environment once you successfully reach the top. It makes the perfect weekend gateways for adventure lovers!

30. Crouching tiger secret gods next to Virajpet!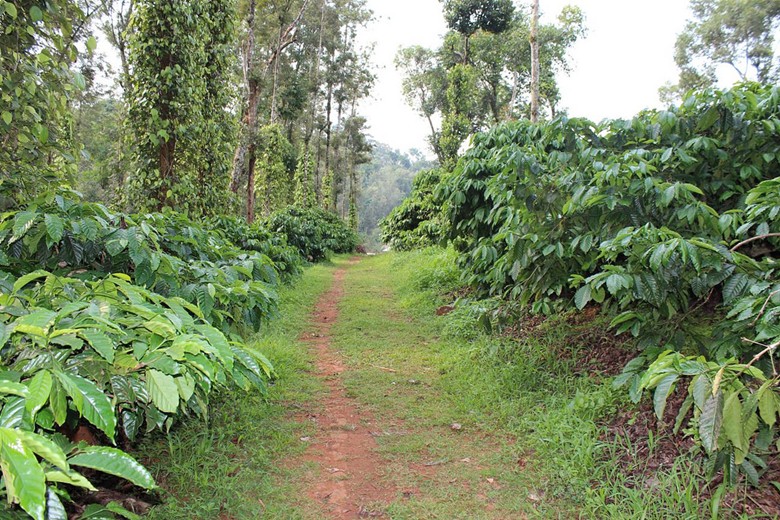 Virajpet (Image Source – flickr.com/Esmile)
Have fun and enjoy the views, breeze of Coorg, Coffee plantations, Kerala, dense forests as well as grasslands scattered under your feet. Make your tour starts from the South Coorg famous temple and trek with the tree-line into the river, climbing the summit, enjoy the splendid views of grasslands below. This makes the perfect weekend gateways of Coorg!

31. The Arabica and robusta rides at

Maggula village!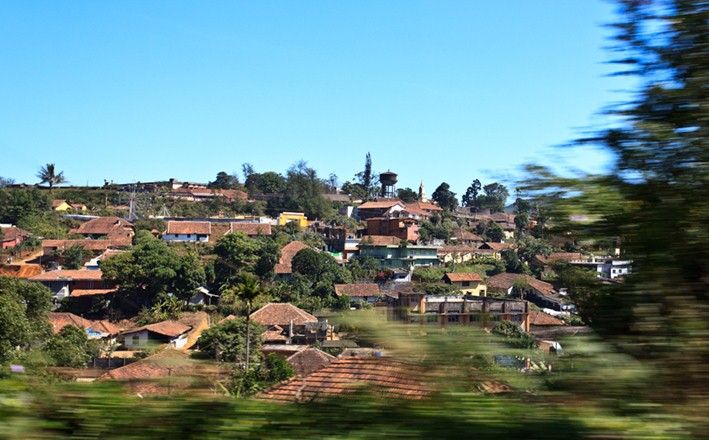 Beautiful Coorg (Image Source – flickr.com/Ashesh Bharadwaj)
One will enjoy thrilling rides and breathtaking canyon river. You can explore the rich countryside weather and fascinating scenery. Simply fall in love with the picturesque of the misty countryside and forested hills along with amazing lush plantation as well as pristine meadows, which adorn Coorg.

32. Drive 3 hours to Kabbe hills!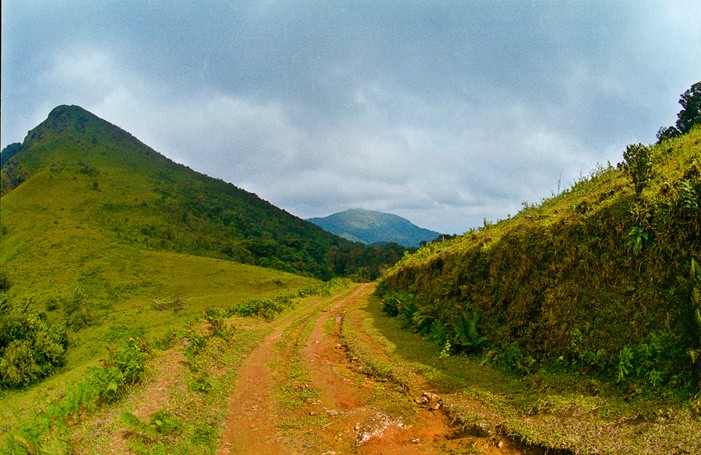 Drive at Kabbe Hills! (Image Source – flickr.com/Suresh Easwar)
You will definitely admire the unexplored natural beauty of beautiful Chelavara waterfall prior reaching the mountain peak for to enjoy sunset. You can enjoy all orange hues that look like a painting on the blue skies at a perfect evening. You can also participate in various activities and have fun at Kabbe hills as well as experience the rough terrain jeep drive.